Ladakh is a cold desert region located in the Indian state of Jammu Kashmir. It is one of the largest districts, inhabited by people of the Indo-Aryan and Tibetan descent. The district is only mountainous with three parallel ranges; Himalayas, Zanskar and Karakoram. Life flourishes between the river beds of Shayok, Indus and Zanskar rivers.
The region is heaven on earth for nature lovers, bikers and trekkers. The landscapes and culture here have been extensively documented. Lately, there has been a spike in tourism because of Bollywood movies like "3 idiots".
During my trip in July 2016, I was in search of something unique, a different perspective to showcase the beauty of Ladakh. The first moment I glimpsed at the landscape through my bedroom window, it took my breath away. I was fascinated, the mesmerising view was enchanting. If that wasn't sufficient, the windows were of different shapes and sizes. That lead to this series of pictures. Except for the city of Leh, there is limited power supply to the entire region of Leh. Due to this, the houses and monasteries have huge glass windows to let in plenty of light during the day. Inevitably, you get to witness beautiful scenes though the windows everywhere.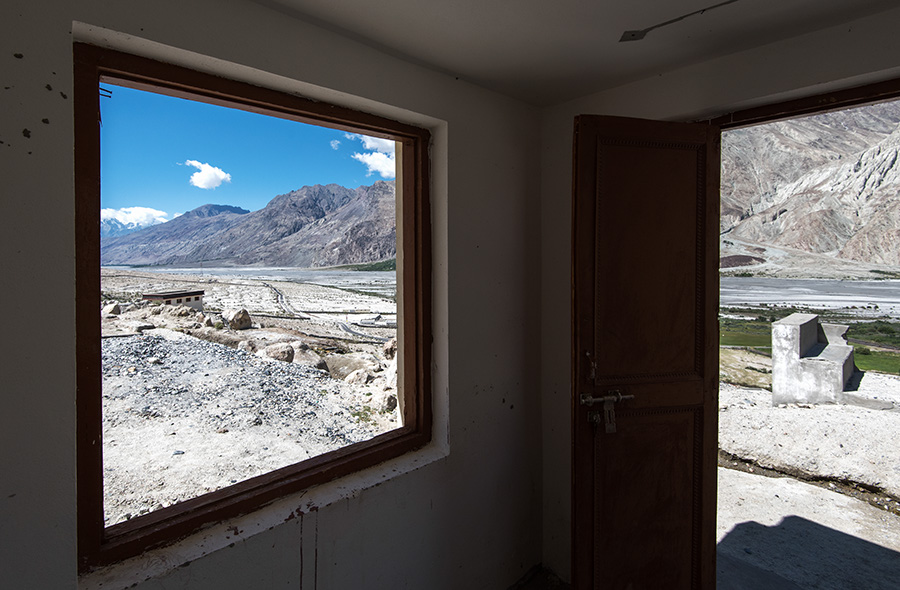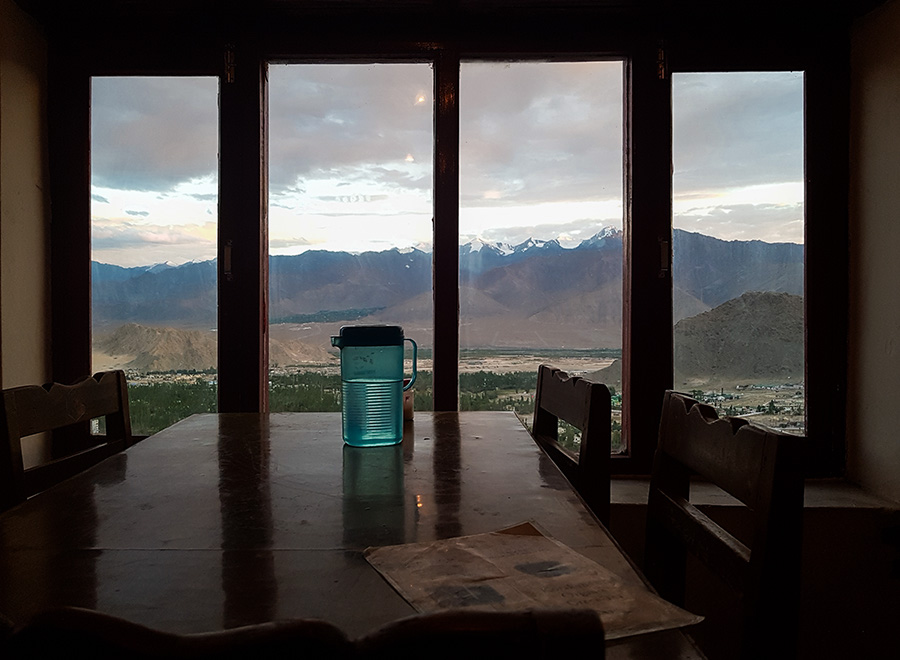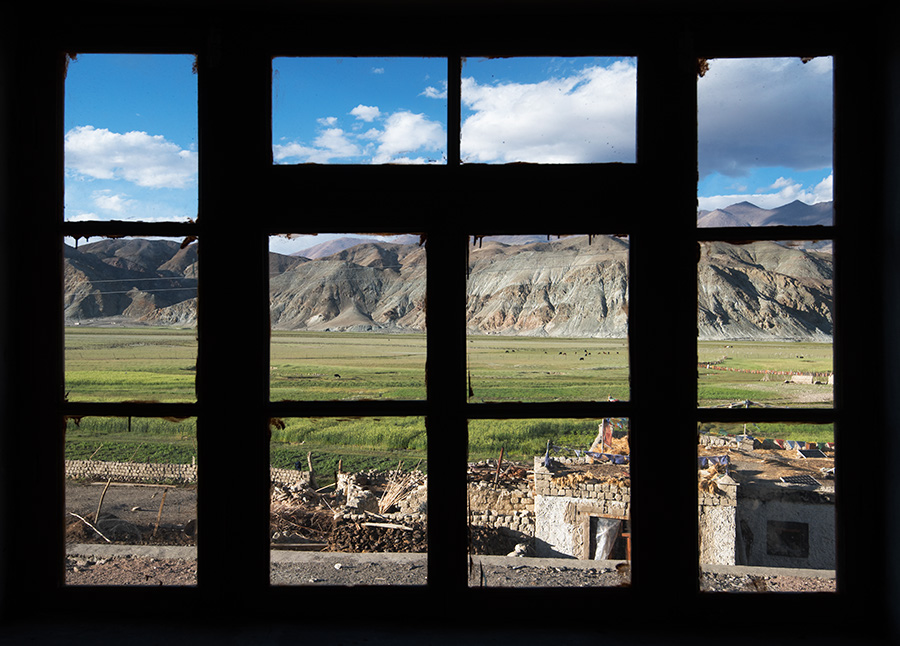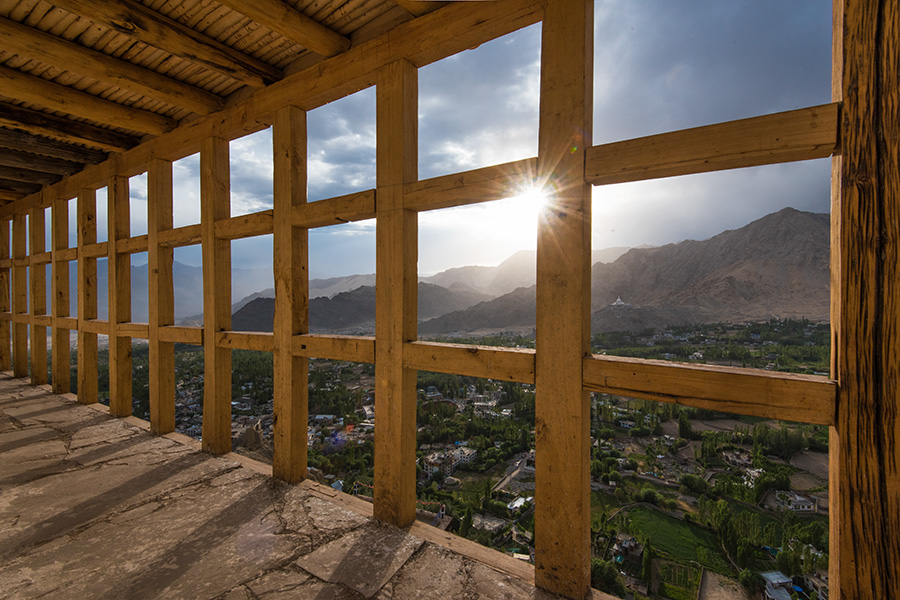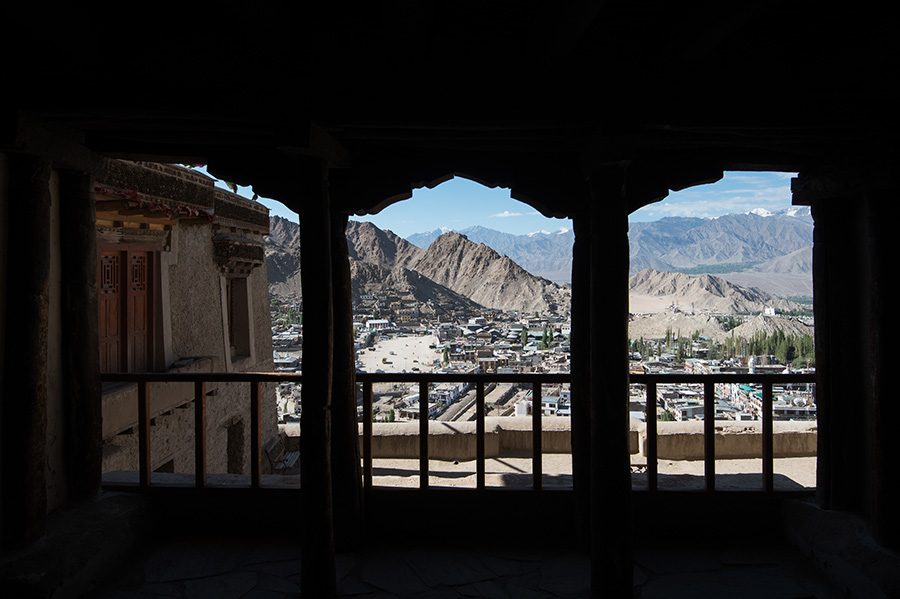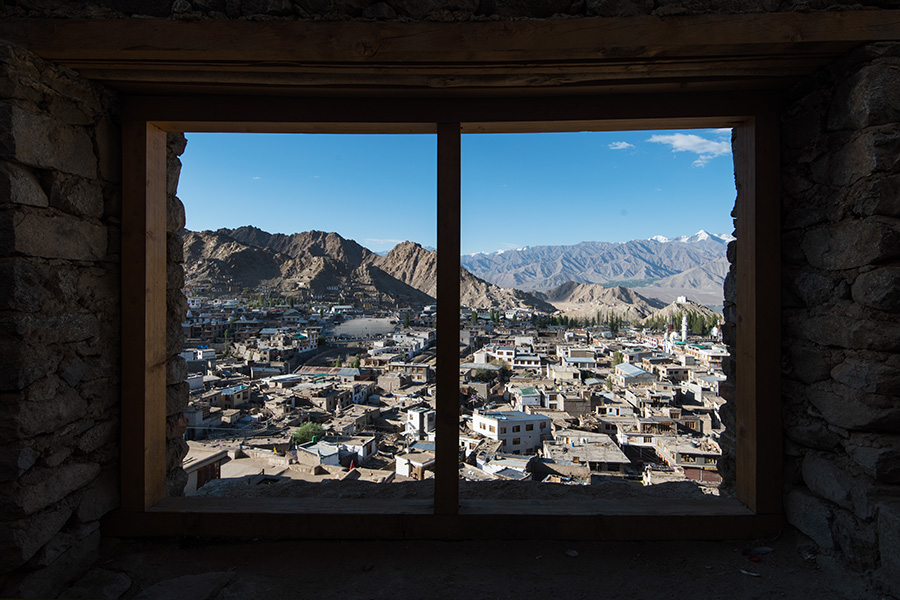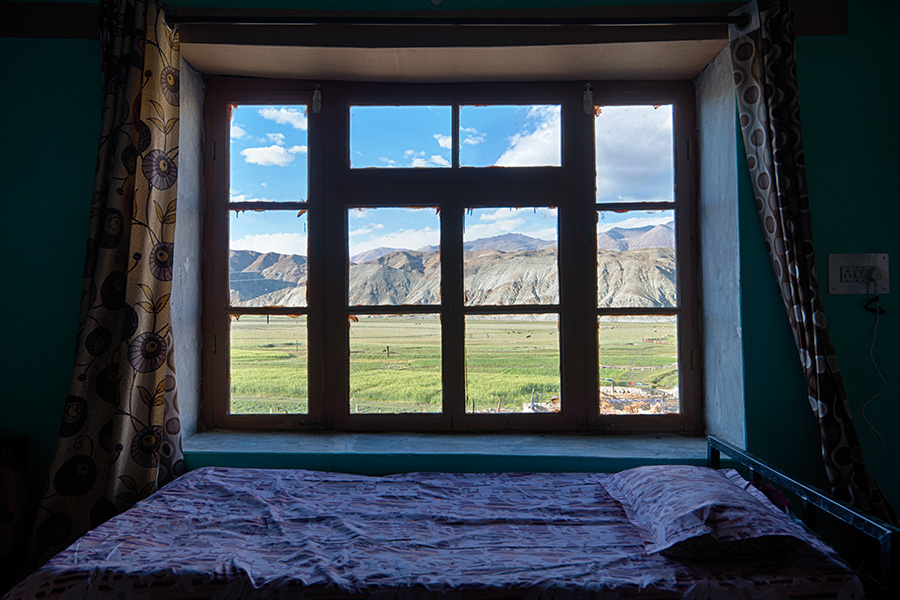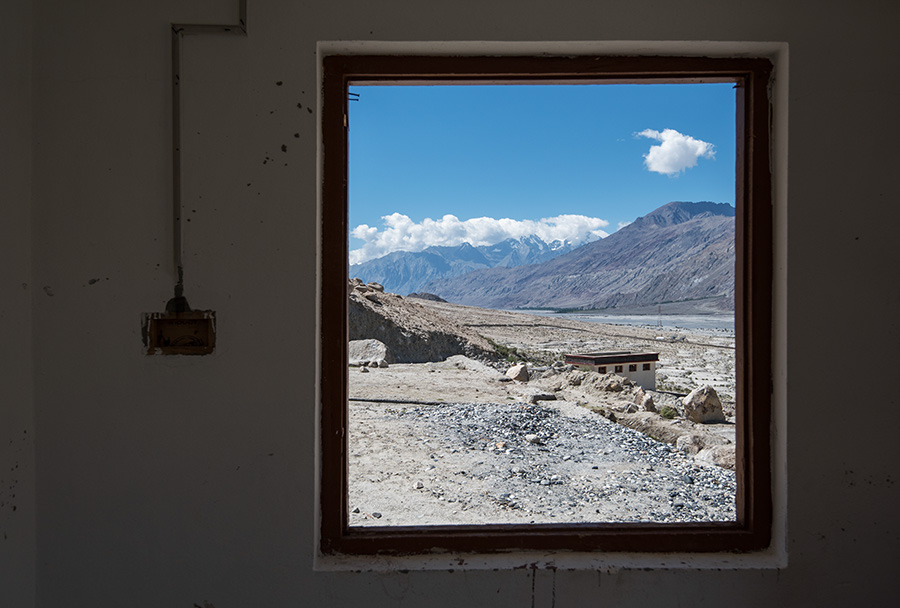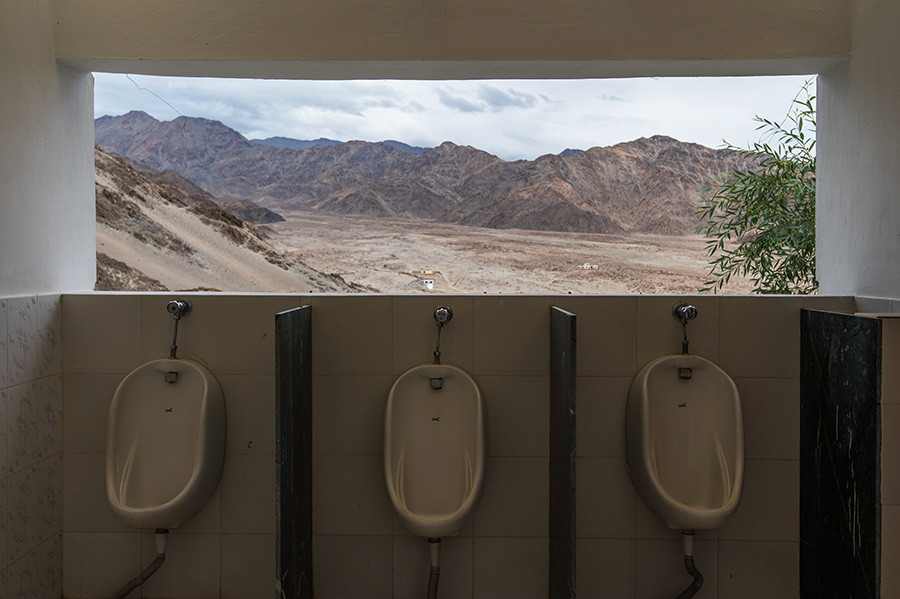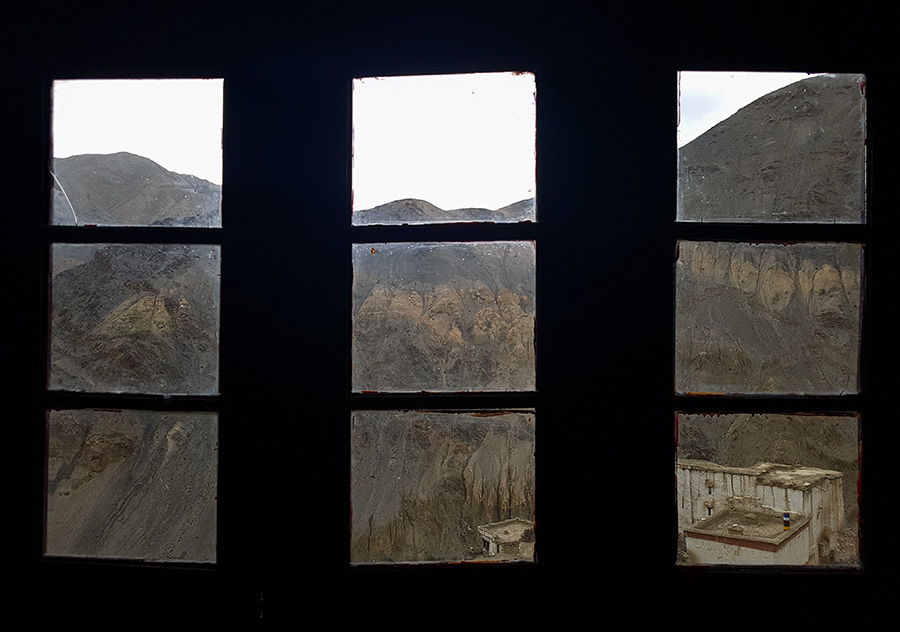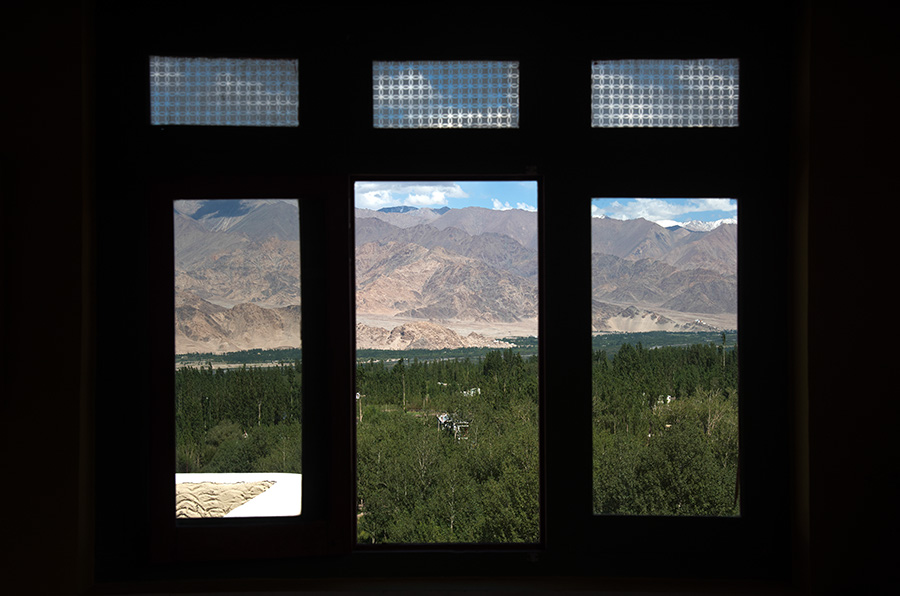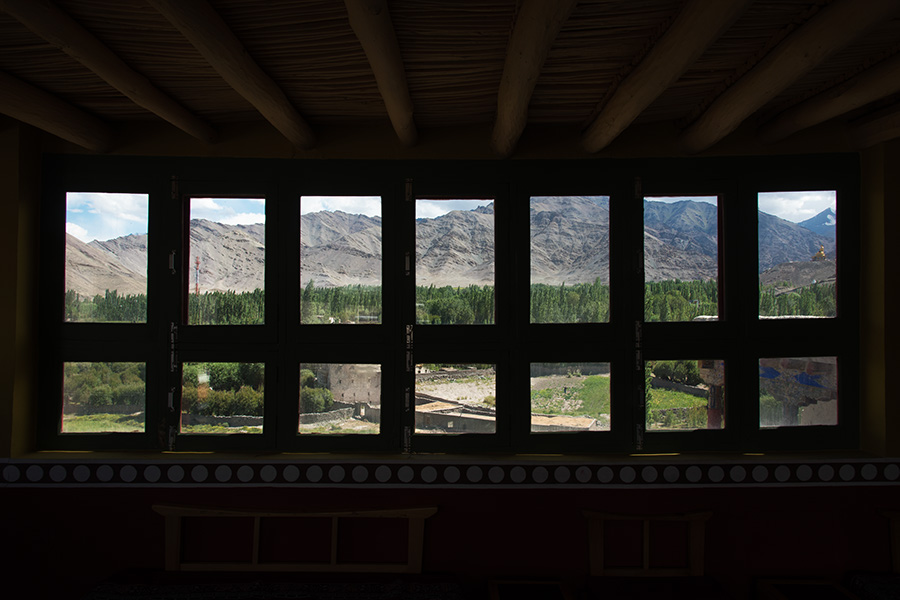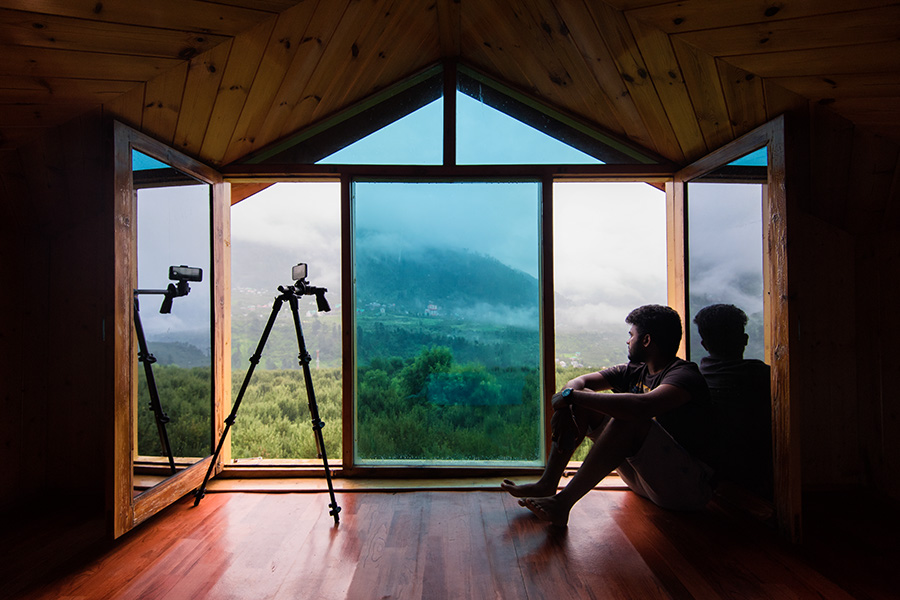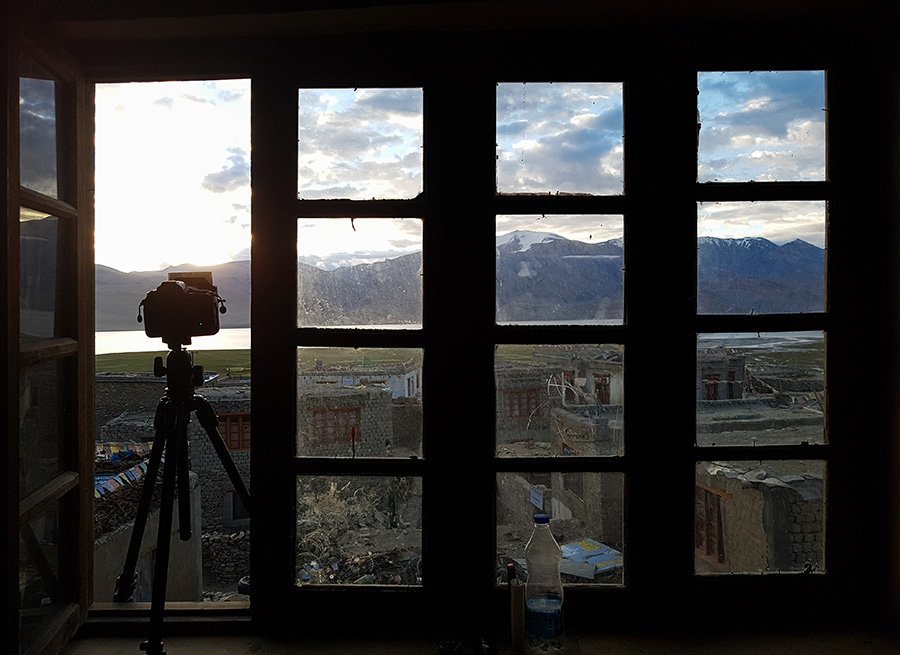 About Ravikanth Kurma
I'm from a small village named Jaggannapeta in Andhra Pradesh, India, surrounded by trees and lush fields. Many fond memories of my childhood are riding my bicycle through these fields.
My love to travel and awe of nature began here. I've always been interested in sketching, painting and being creative. I'm an avid traveler and trekker. I got hooked to photography, when once I borrowed a camera for a trek. Later, I saved and bought my own. It's been a journey that I've cherished and never looked back.
Photography is 'joy', brings out my best and has taught me to see the bigger picture. Now I perceive beauty in the simplest of things to most complex mazes. I used to capture everything that caught my attention, till I found the affinity towards Travel Photography. I love capturing the sense and beauty of a place, people and their culture. I've travelled a lot within India. These journeys have been random, experimenting and learning along the way. I'm immensely dedicated to what I do and don't flinch from a challenge. Waking up early or trekking miles for the perfect spot or waiting indefinitely for that moment is something I live for, gets my adrenaline pumping.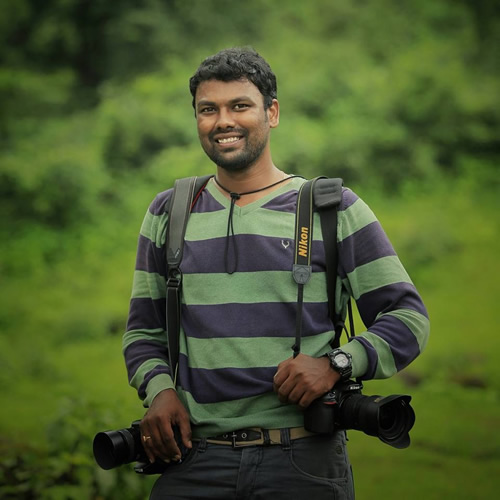 You can find Ravikanth Kurma on the Web :
Copyrights:
All the pictures in this post are copyrighted Ravikanth Kurma. Their reproduction, even in part, is forbidden without the explicit approval of the rightful owners.