Taken from a small plane (Cessna 172).
Viewed from the sky, Shark Bay is a strangely organic landscape. It's like looking down a microscope at the cellular structure of the continent. Geology becomes biology, as the salty hollows, connected to the lagoons and sea, remind us of the beginning of life. The water penetrates the land creating multi-colored eco-systems. The richness of the colors, shapes, and textures echo interconnected cells and organs. The connection of land and life is evident in this ancient place: once on the ground, you can wander to the southern end of the bay where the stromatolites, one of the earliest known life forms on Earth, crowd together in the shallows.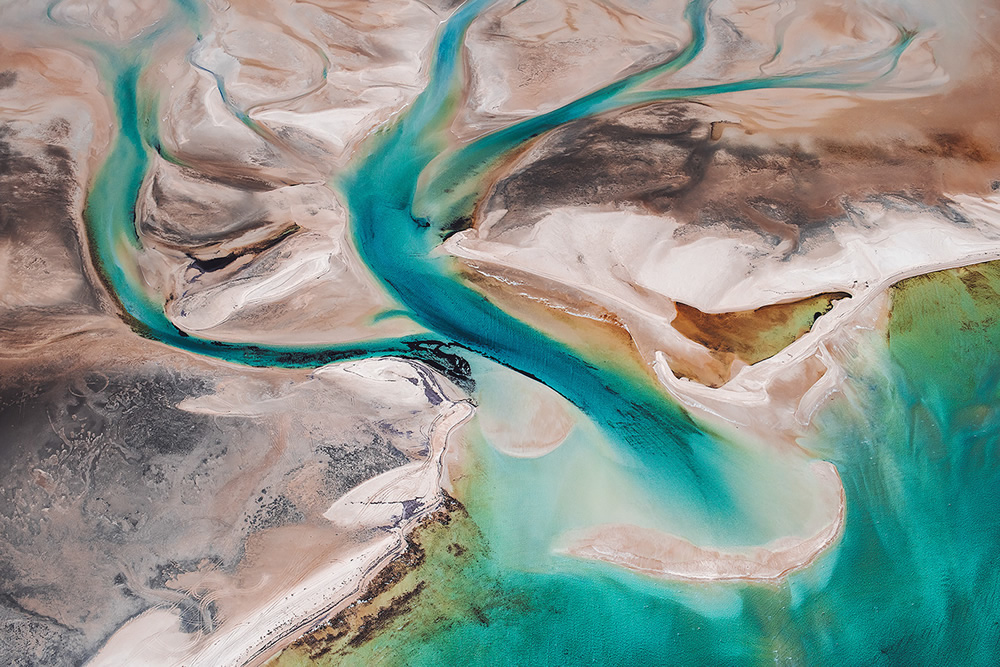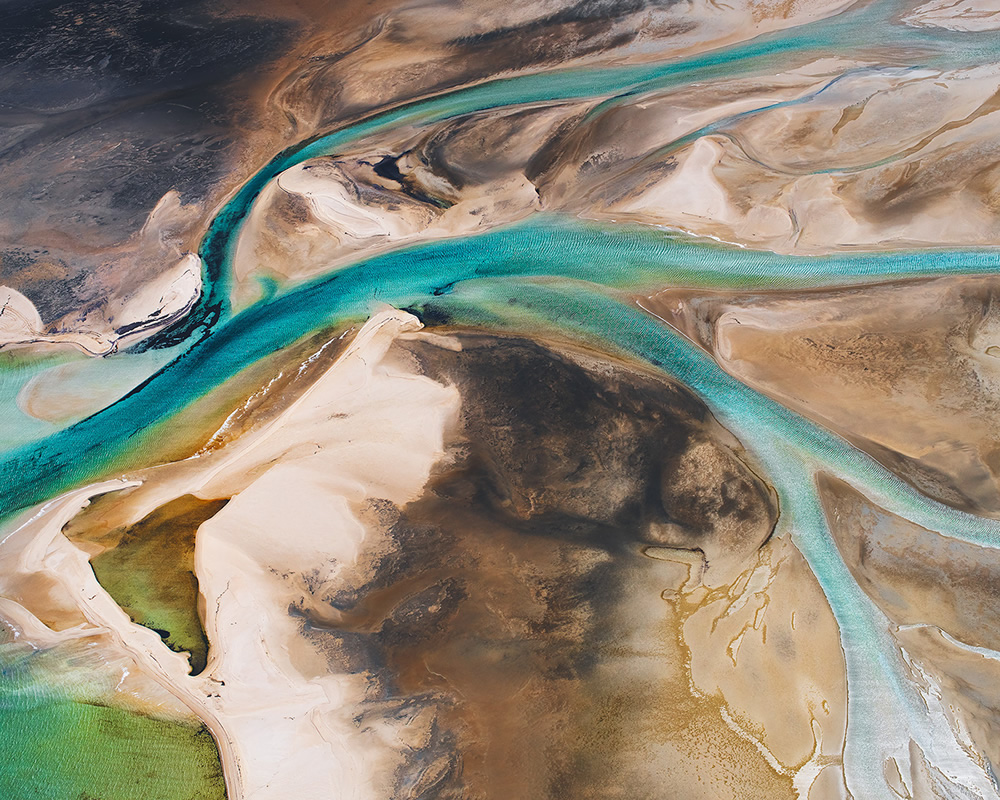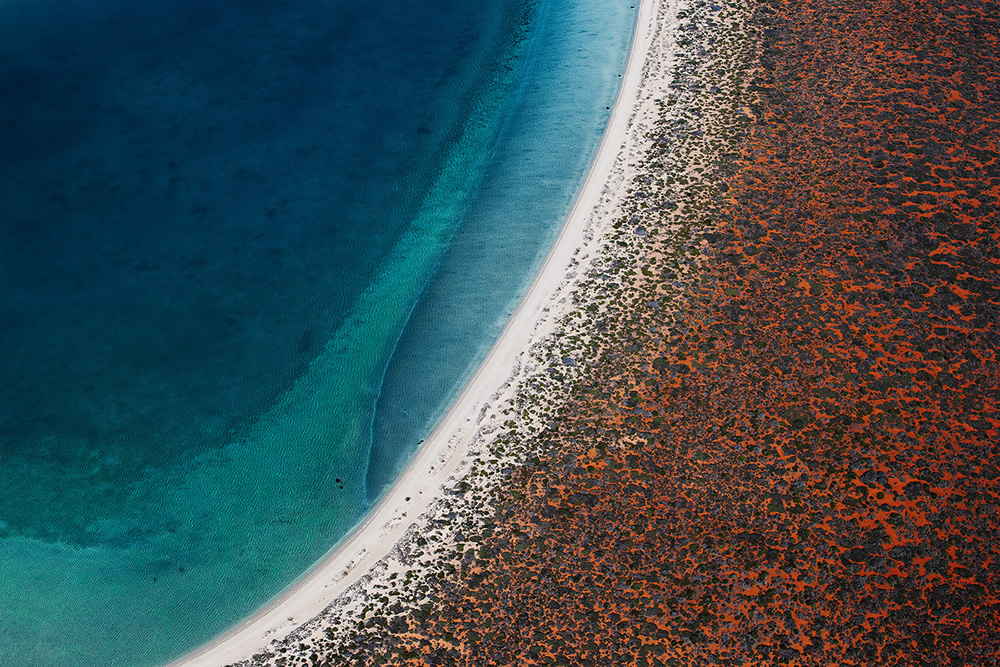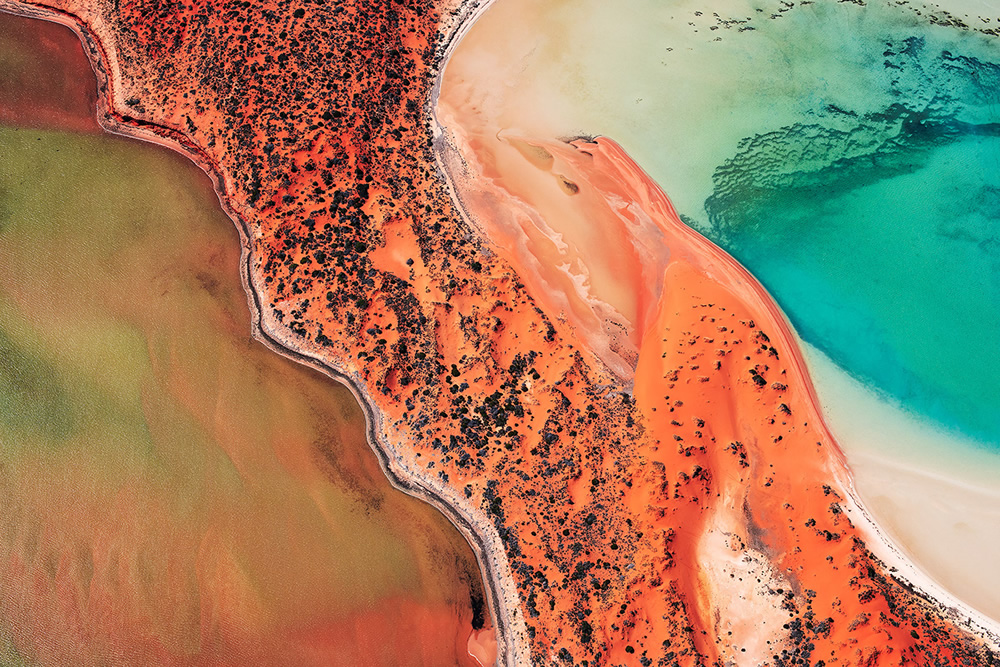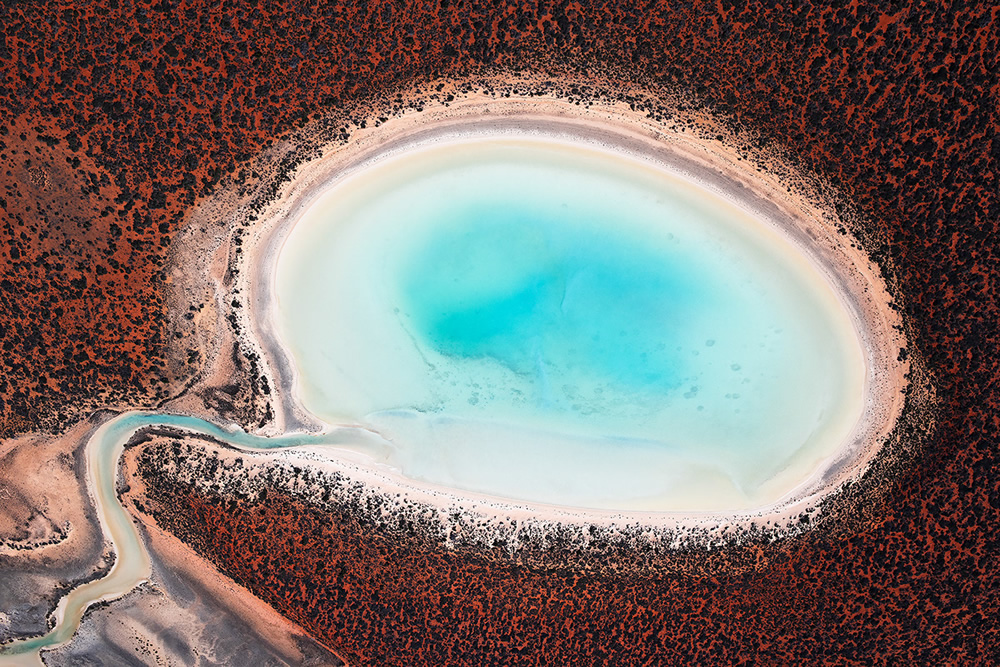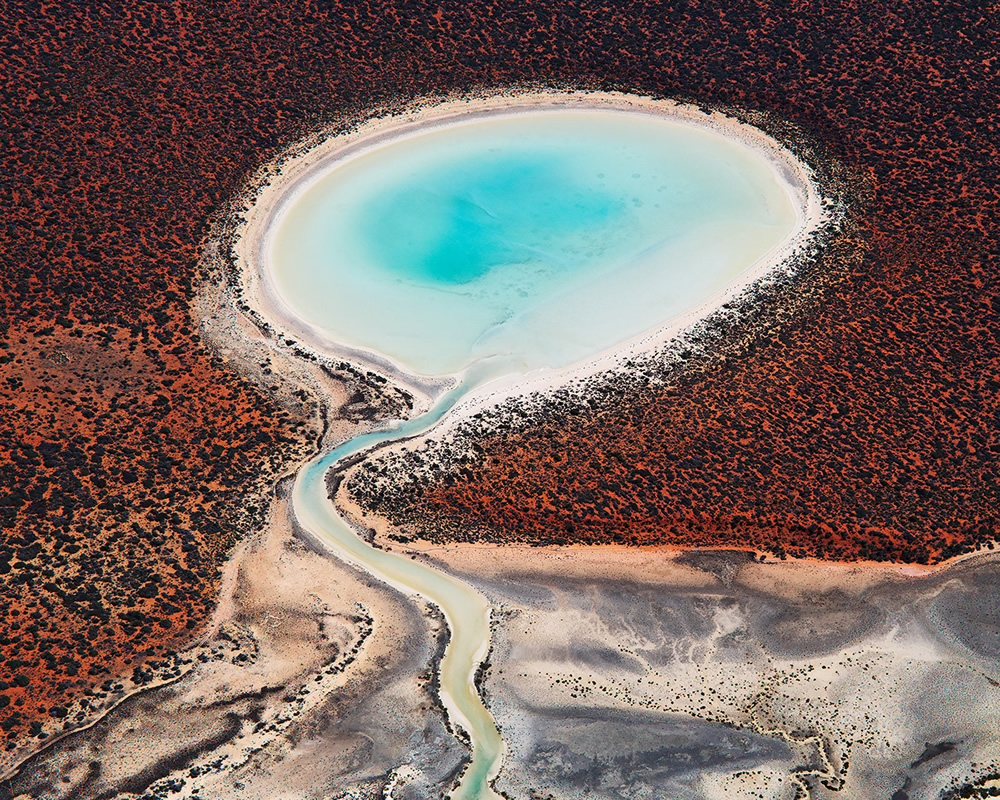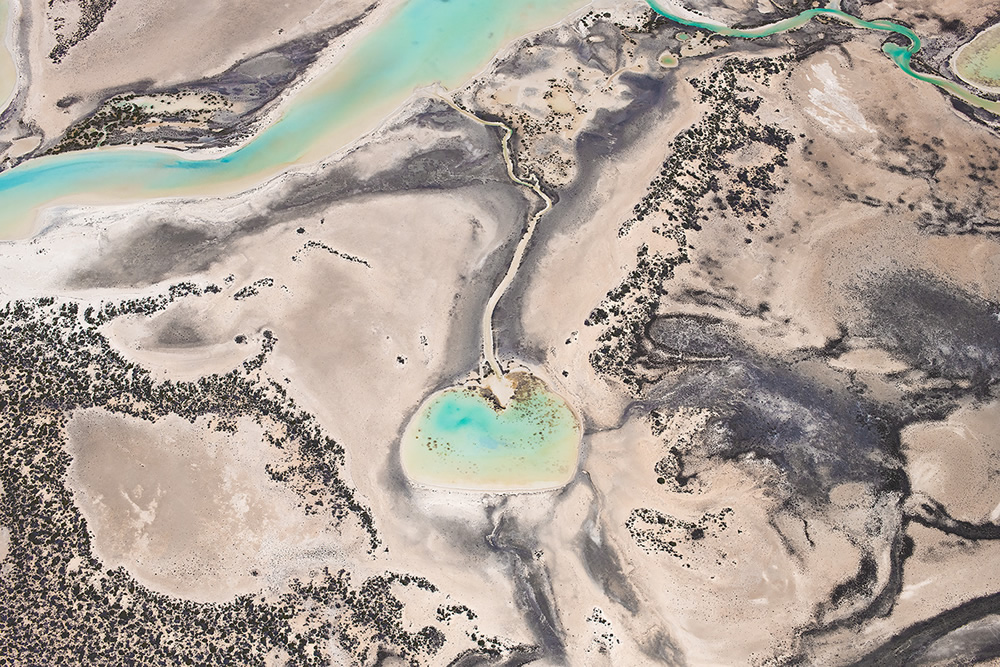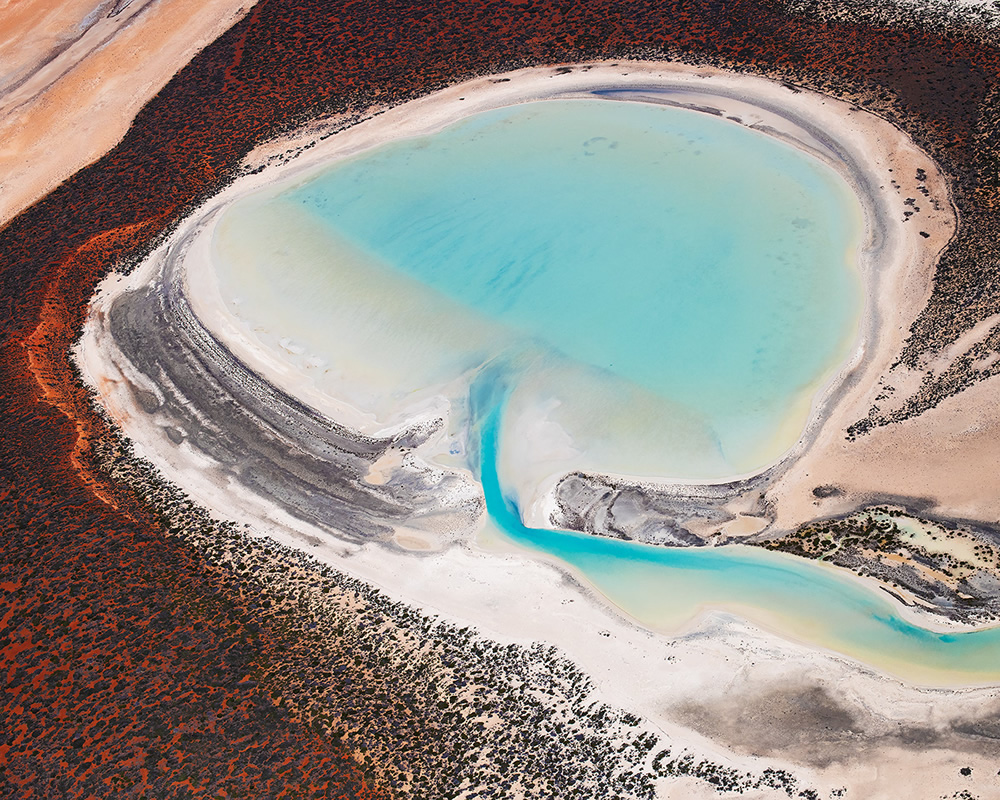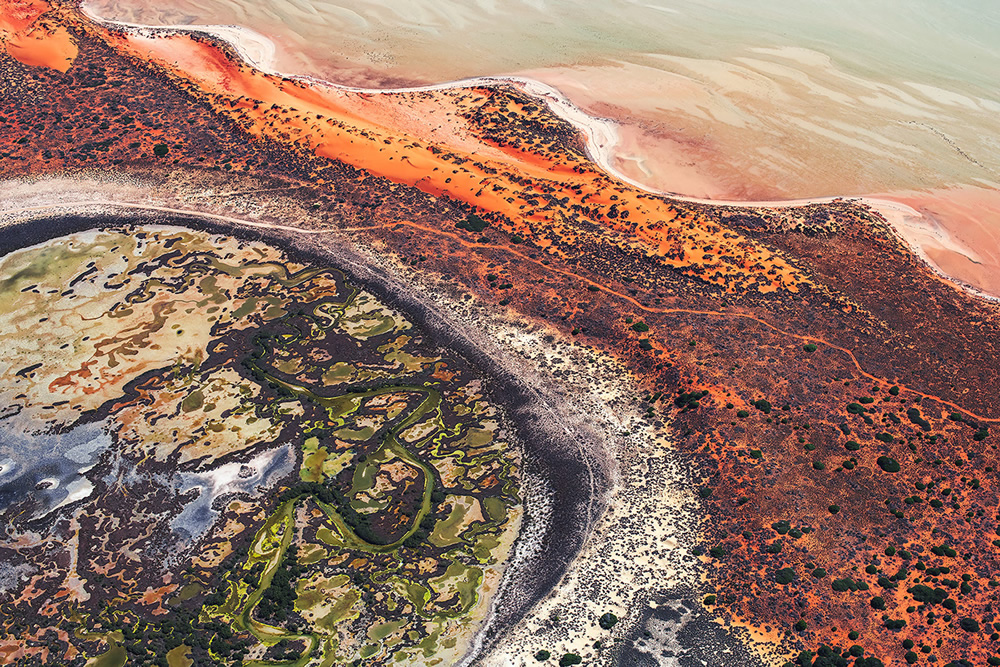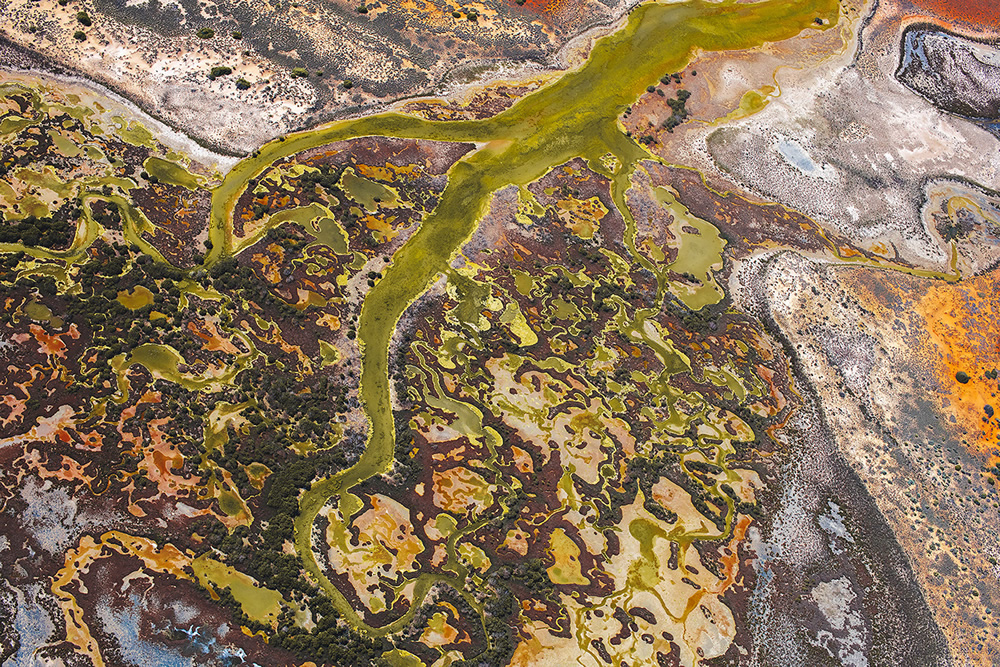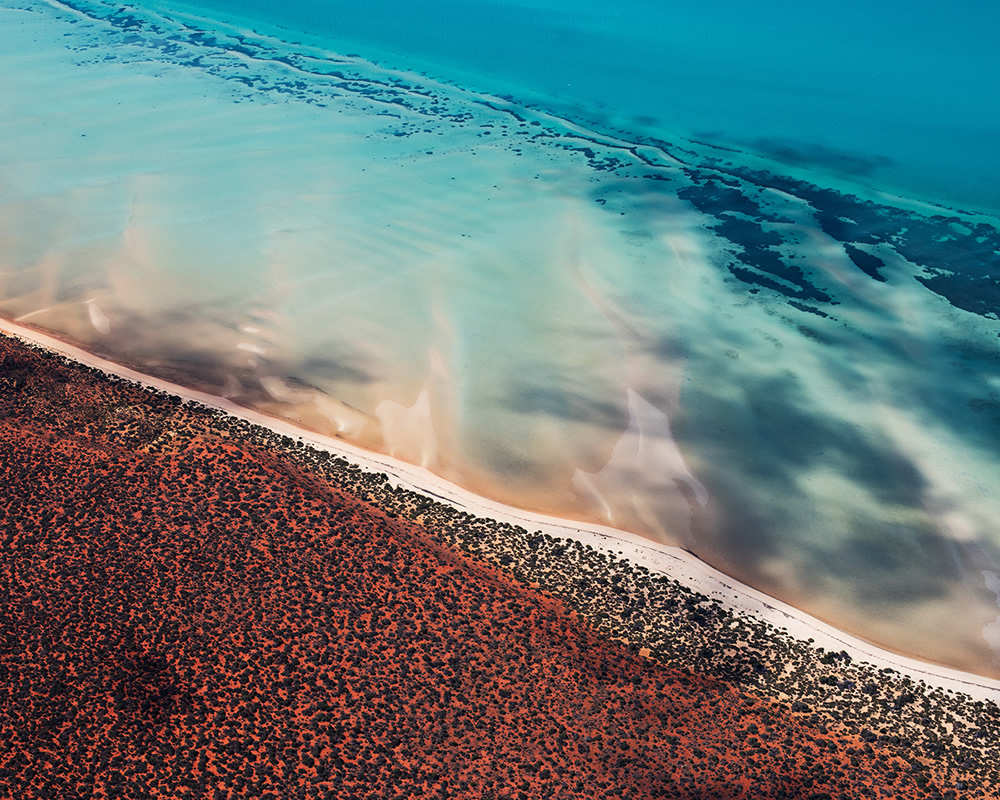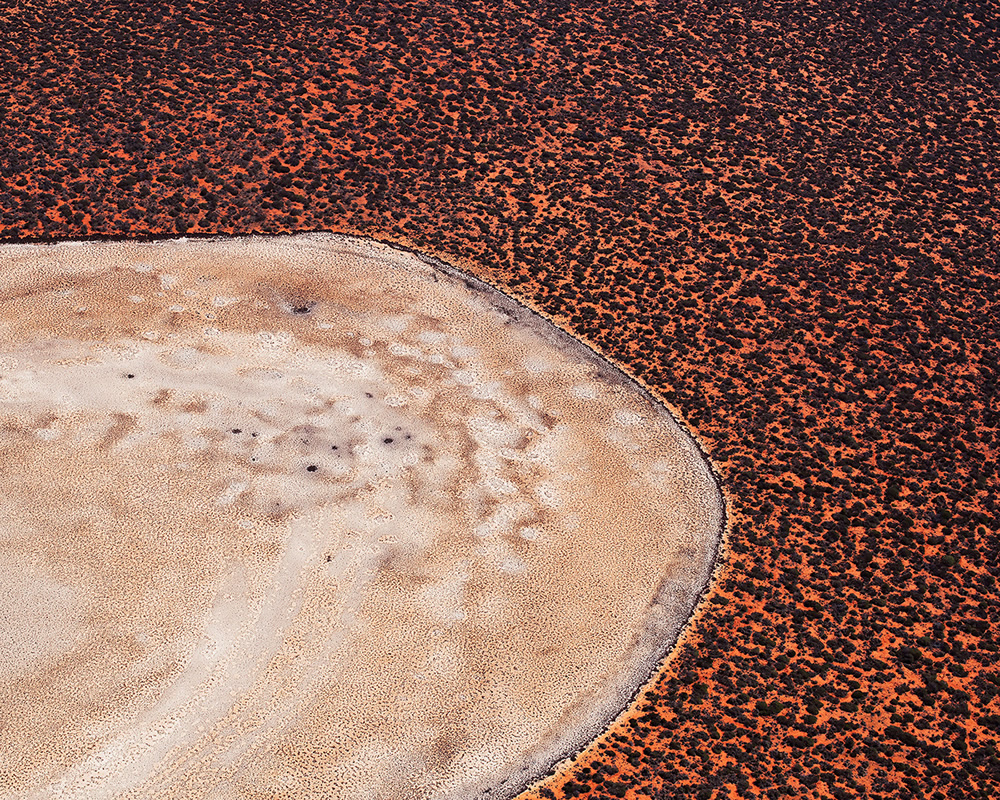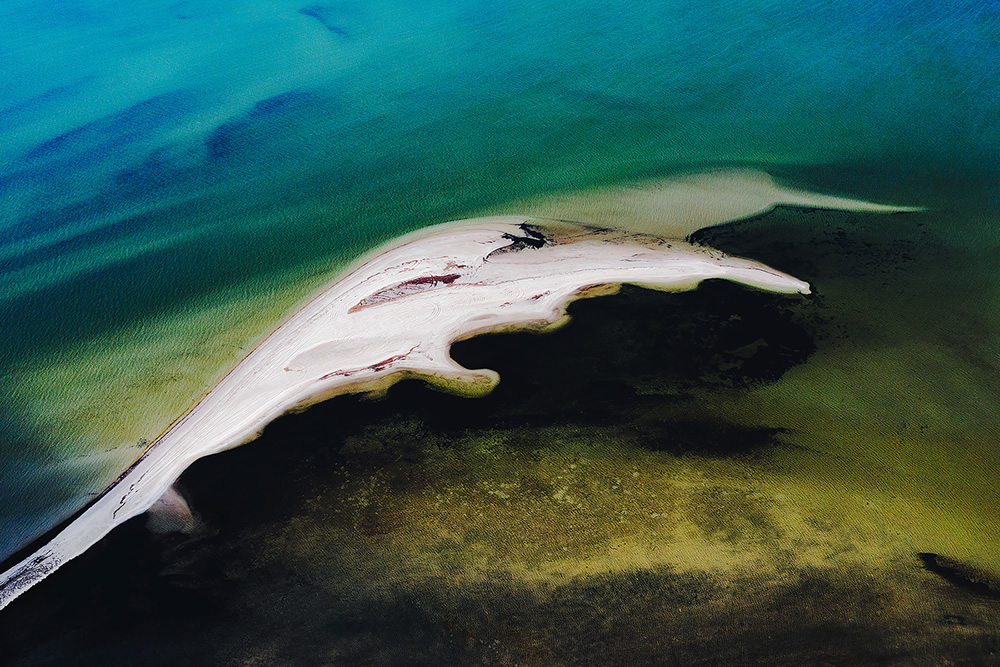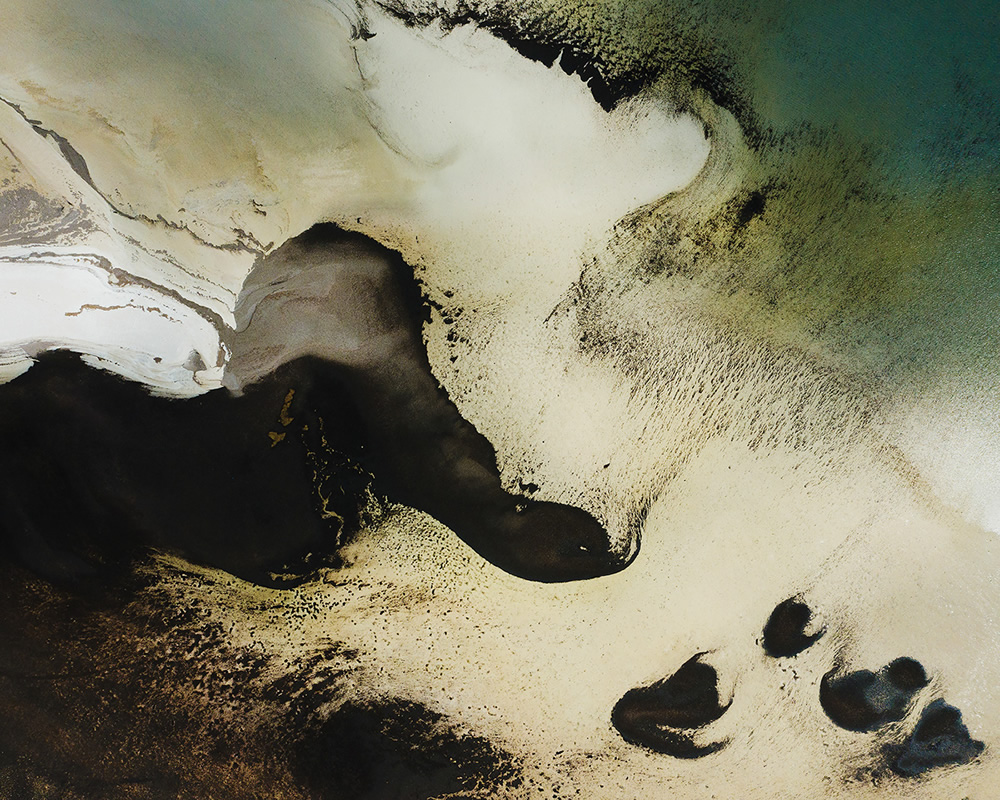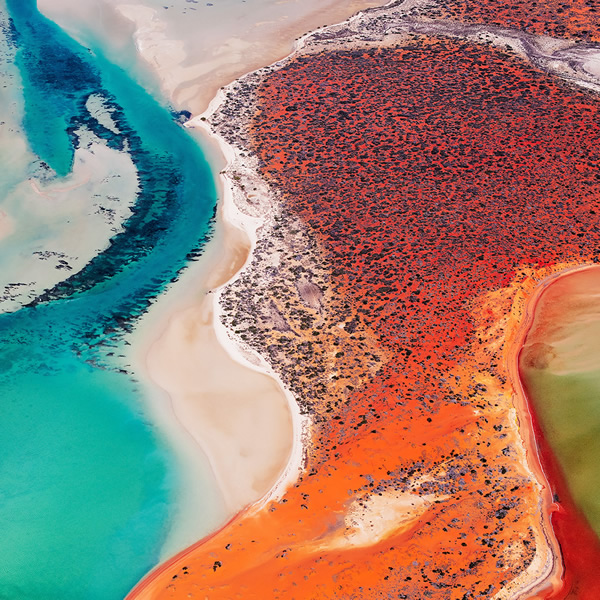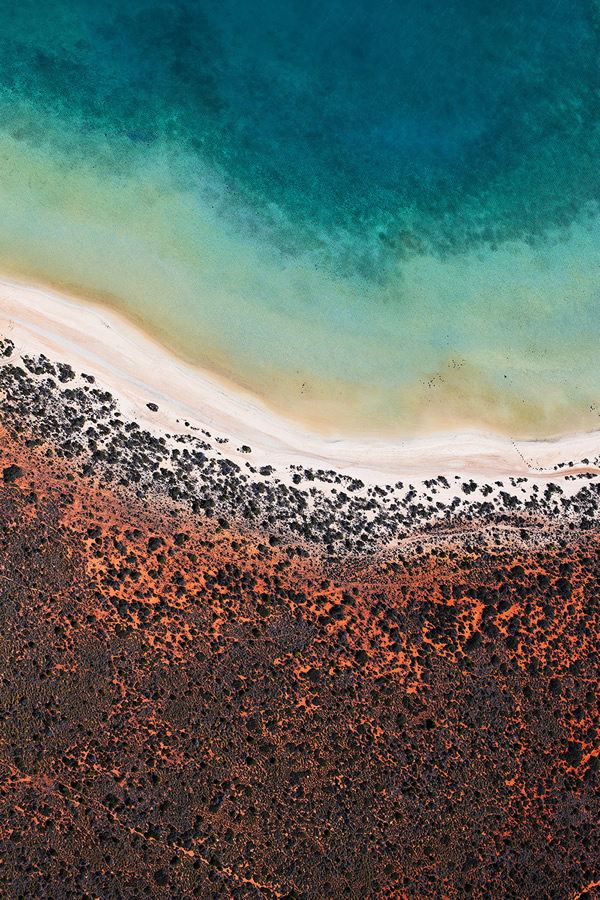 About Jerome Berbigier
I was born in the Loire Valley, France, and moved to Australia in 2007. I started photography around the same time. Drawn to the outdoors, growing up close to the Atlantic Ocean and now living in Sydney I have always maintained a strong connection to the sea. Australia has fostered my passion for adventure, travel, and nature in general. I like capturing wide spaces, dramatic landscapes and changing weather conditions. Photography is an extension of this fascination with the land and water. The camera captures the time I spend in unique places, living the moment and showing fractions of it through photographs. The final images are sometimes surreal interpretations. In the last few years, my pictures have been featured in various photography and travel magazines.
You can find Jerome Berbigier on the Web :
Copyrights:
All the pictures in this post are copyrighted Jerome Berbigier. Their reproduction, even in part, is forbidden without the explicit approval of the rightful owners.