Holi, the festival of colors is celebrated with a great enthusiasm throughout in India. But the most amazing holi being played in Barsana, Uttar Pradesh. It is located at a distance of about 42 km from Mathura. Barsana, the birth place of Radha, Lord Krishna's beloved attracts a large number of visitors each year when it celebrates Holi.
Barsana Holi, Uttar Pradesh
On this particular day, the men of Nandgaon come to Barsana. Their intention is to take over the temple of Shri Radhikaji. But the women of Barsana are reluctant to allow them to do so. They resist them with bamboo sticks. This is why here Holi is also popularly known as Latthmaar Holi.
The men are unable to strike back. All they can do is to splash colors on the women. The men are forced to clad themselves in women's clothes, apply cosmetics and dance like ladies in front of everyday.
This is embarrassing to them but others have their fair share of laughter. However everything is done in the right spirit. It is a mock battle and both the victors and the vanquished enjoy everything thoroughly. According to legend, Lord Krishna met with similar kind of treatment from the gopis.
Just the reverse happens on the next day. The men of Barsana drench the women of Nandgaon.
The air reverberates with holy songs on the occasion of Holi. These songs known as Hori are based on the conversations between Krishna and Radha.
It is indeed a delight to watch all the people participate in this unrestrained merry making. It is pleasantly entertaining and provides everyone with a lot of joy.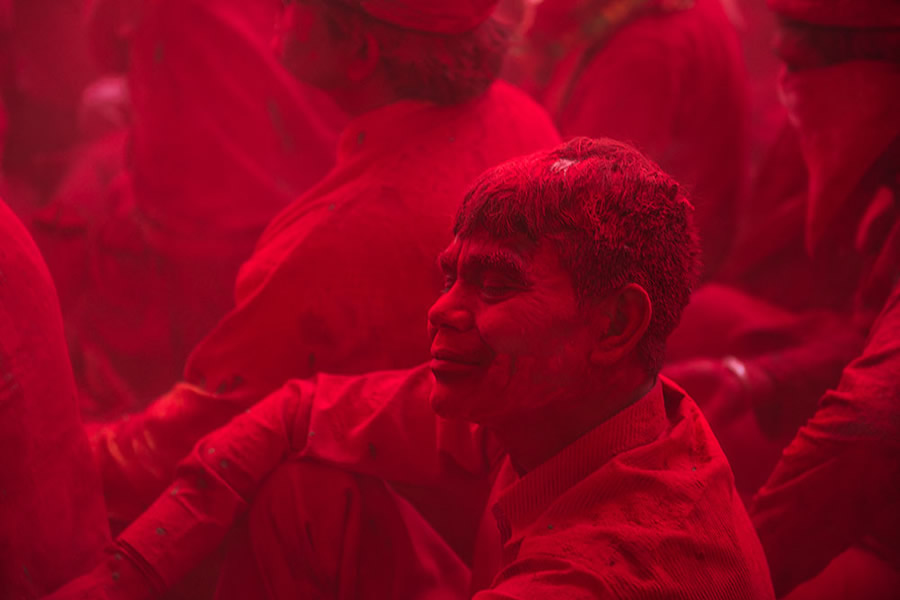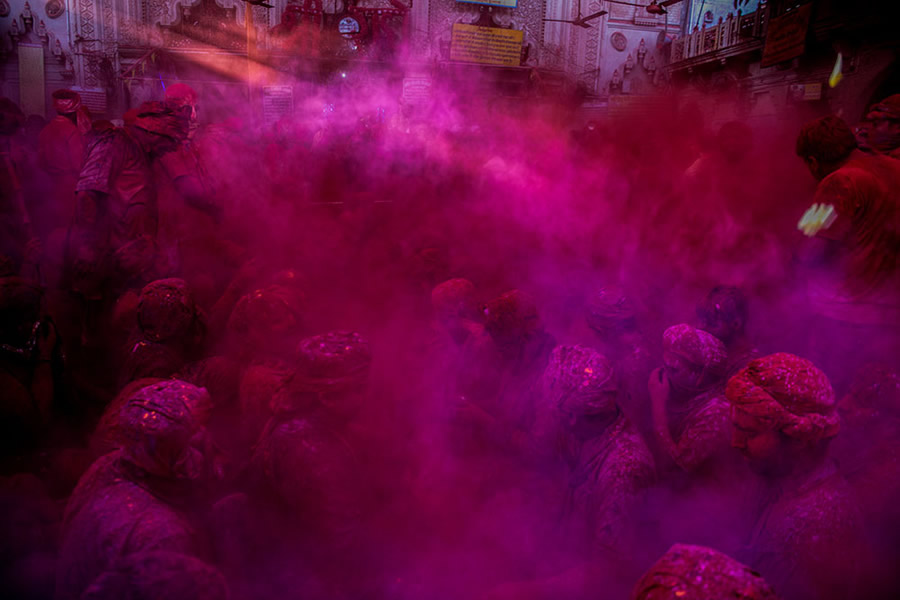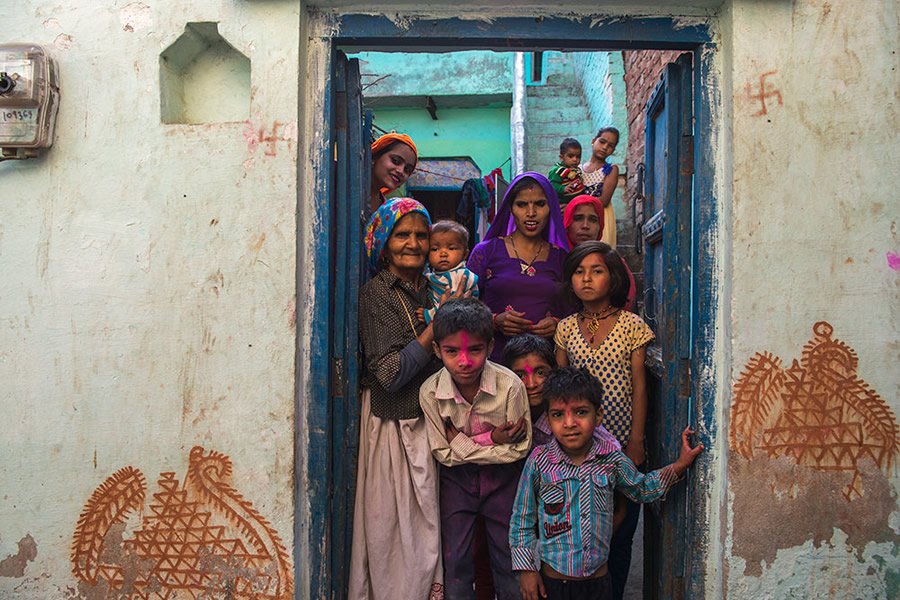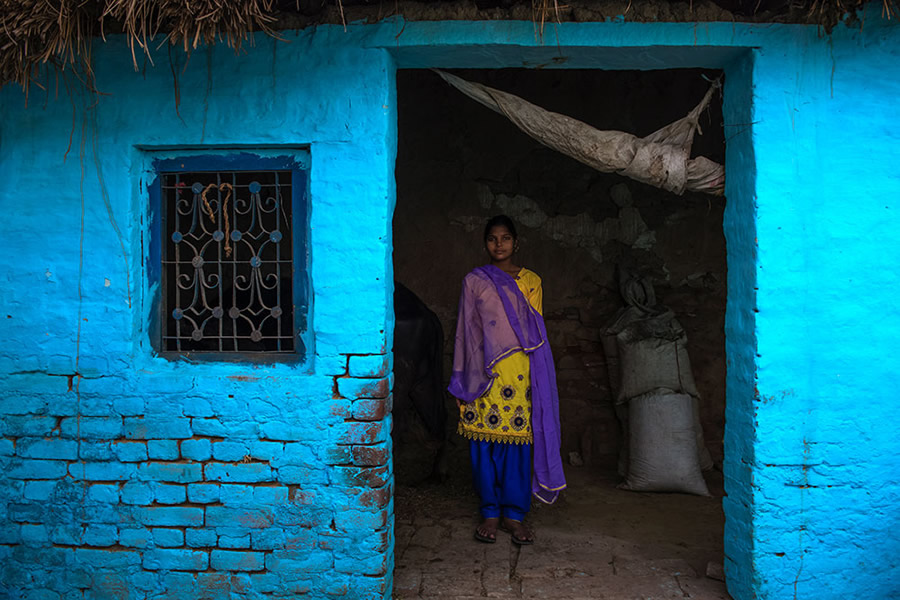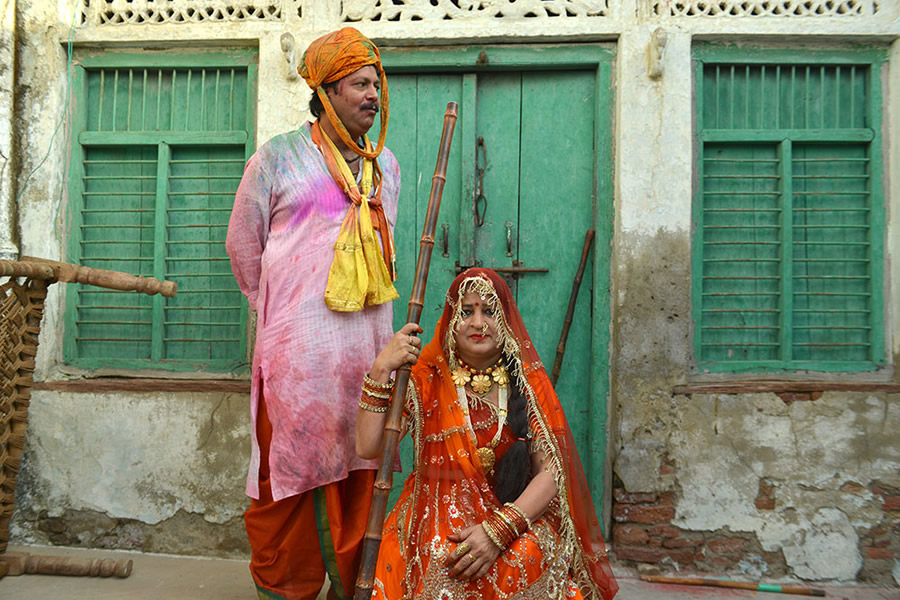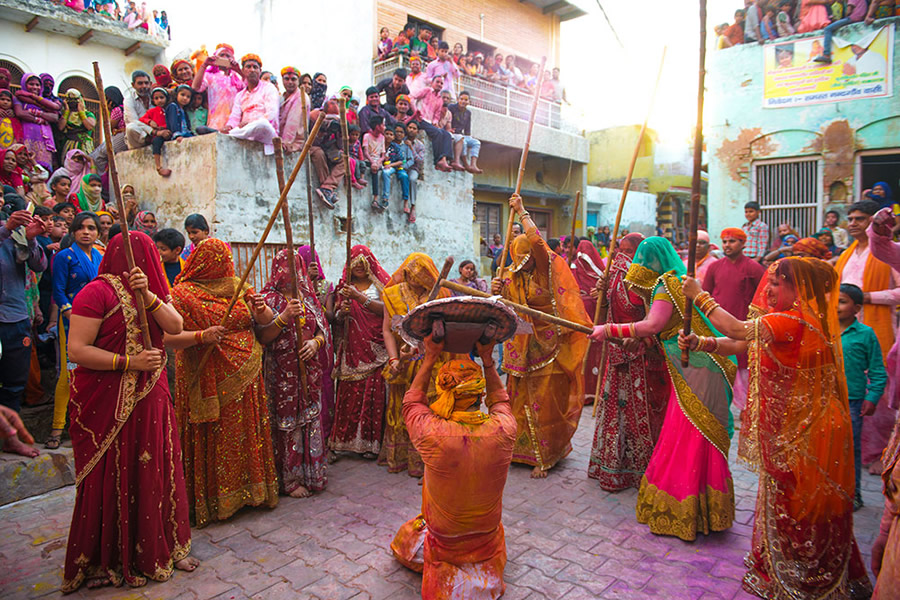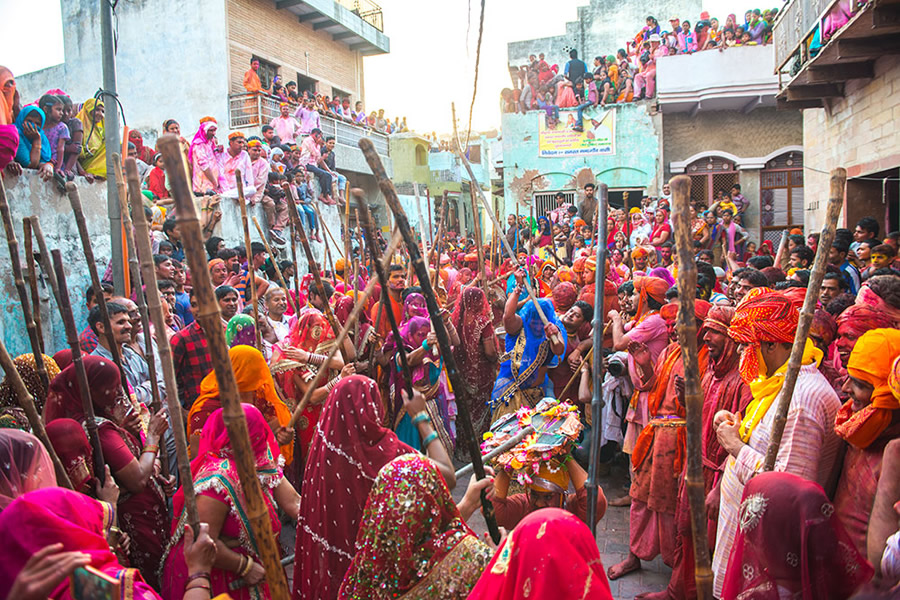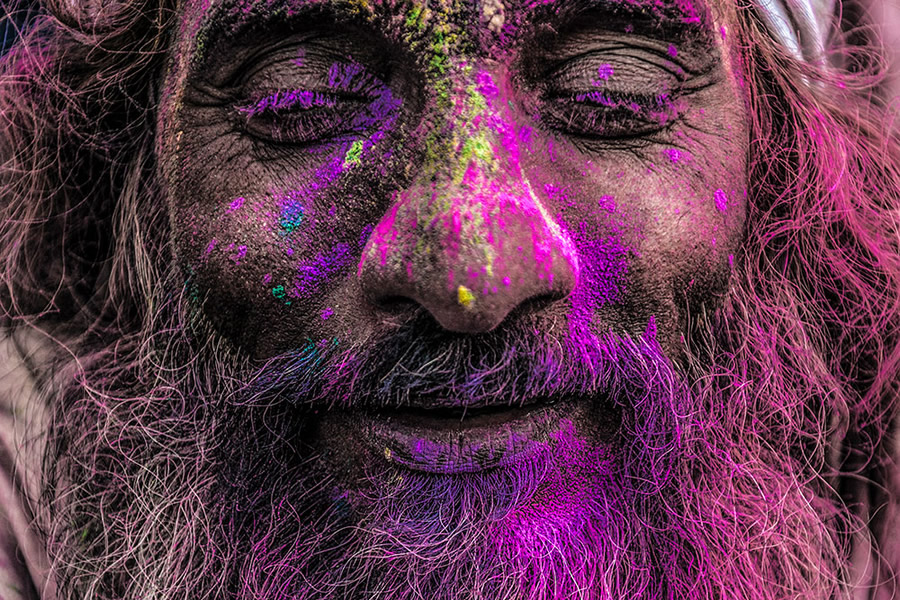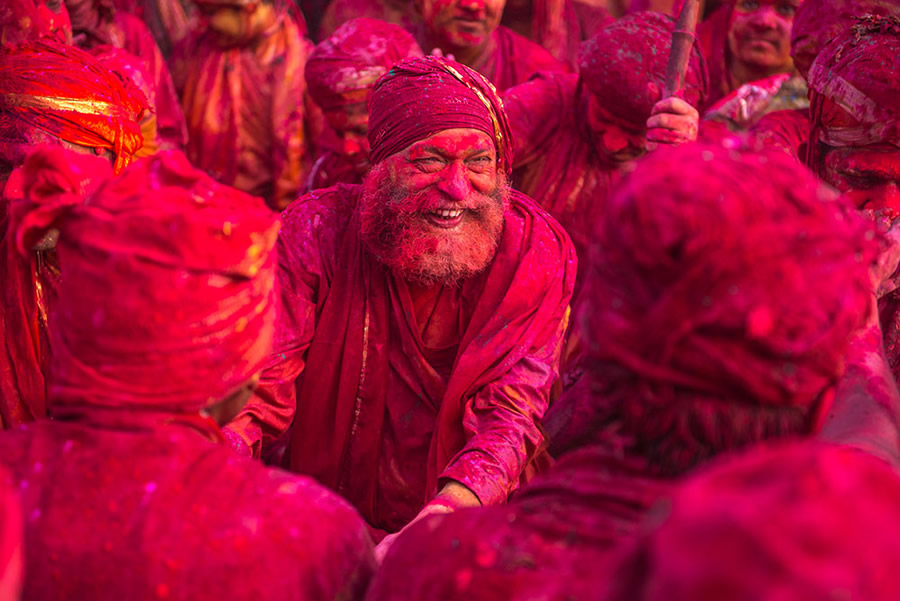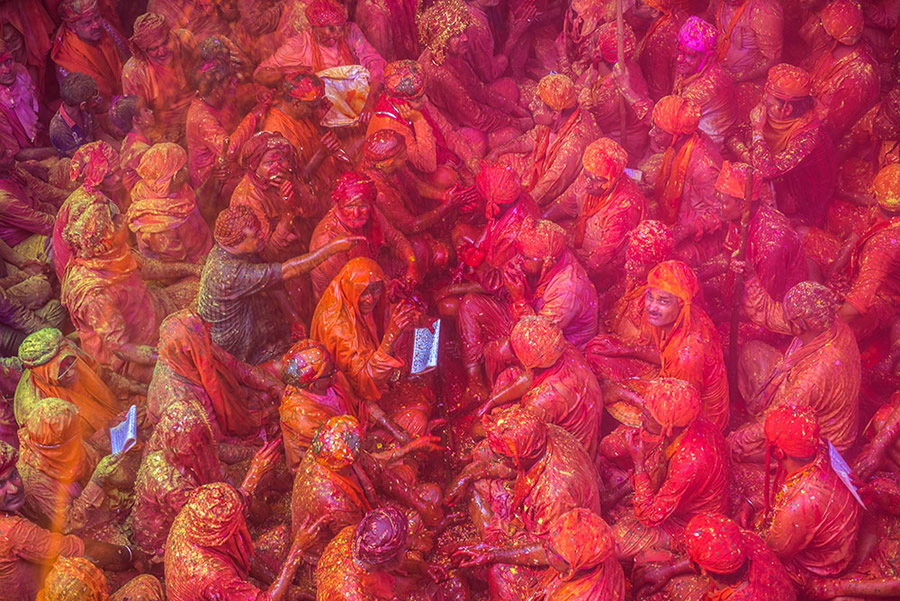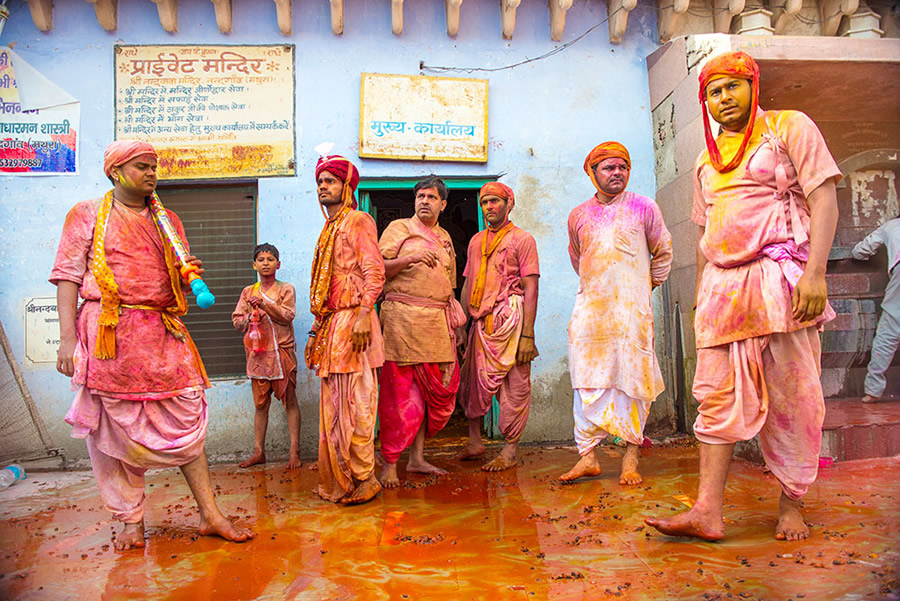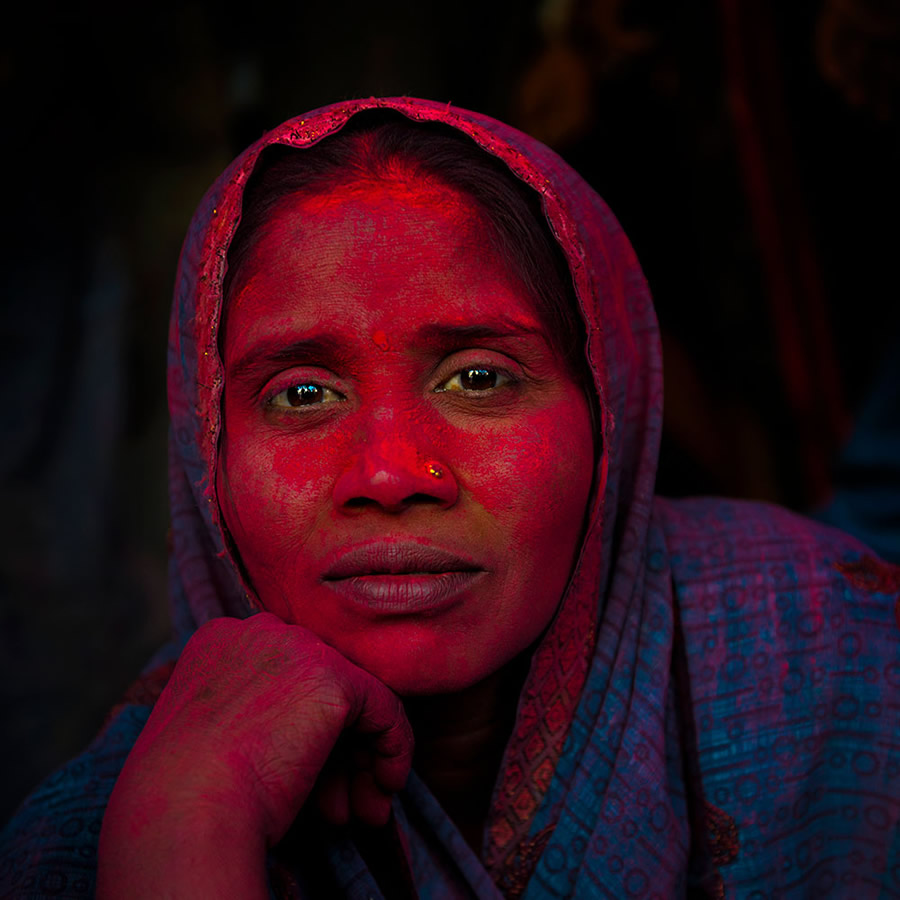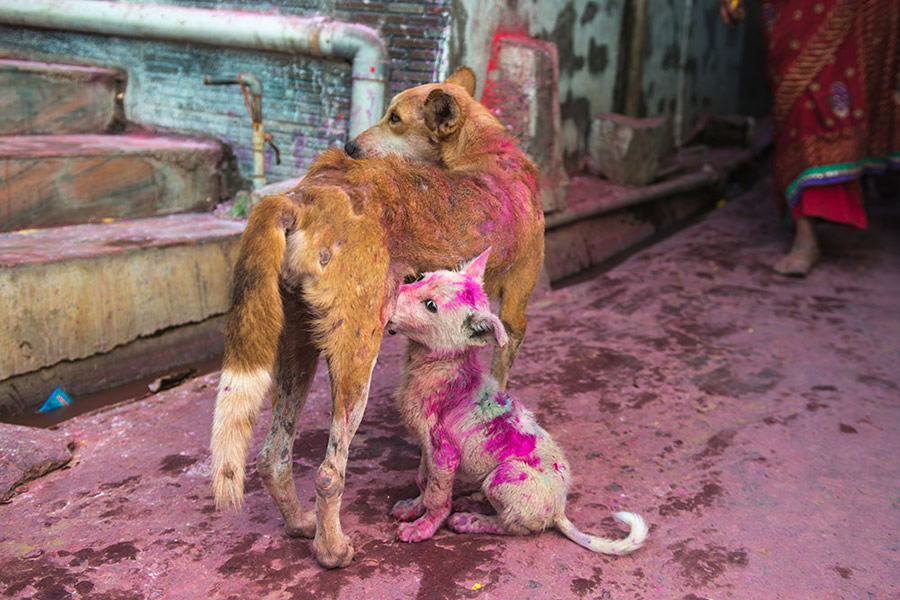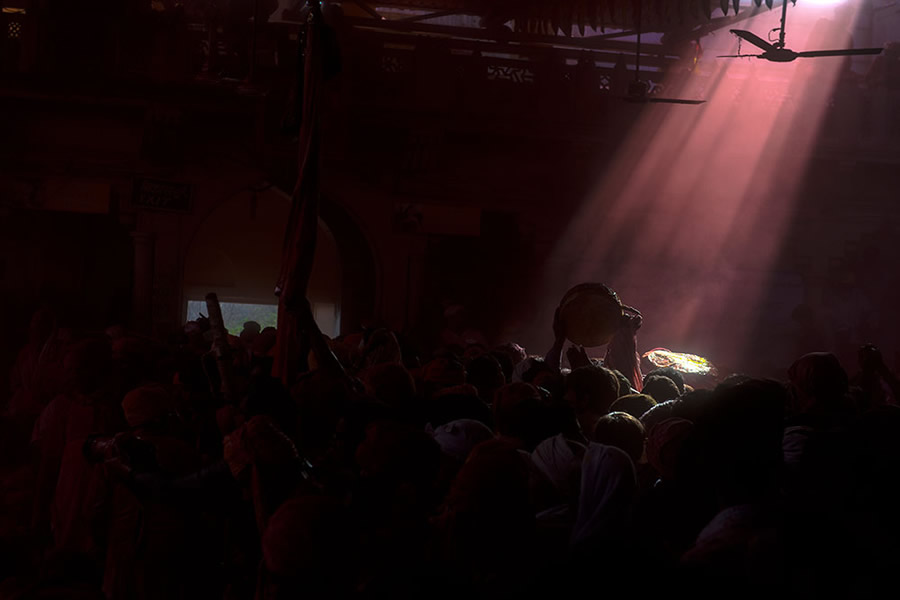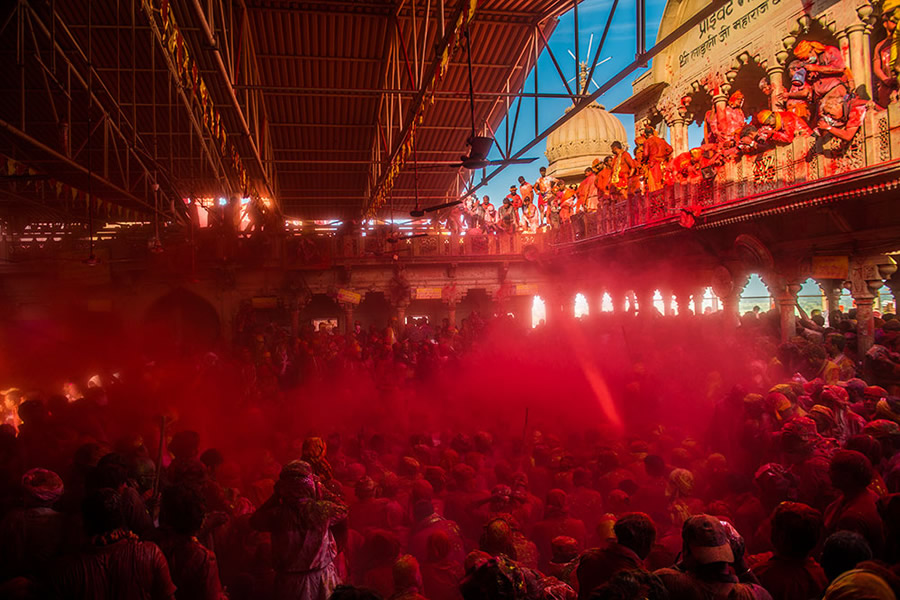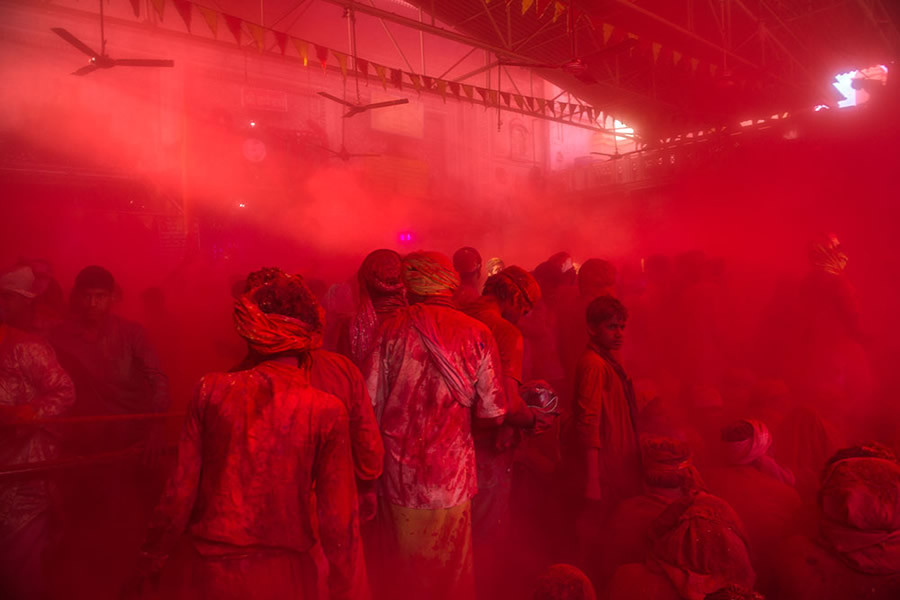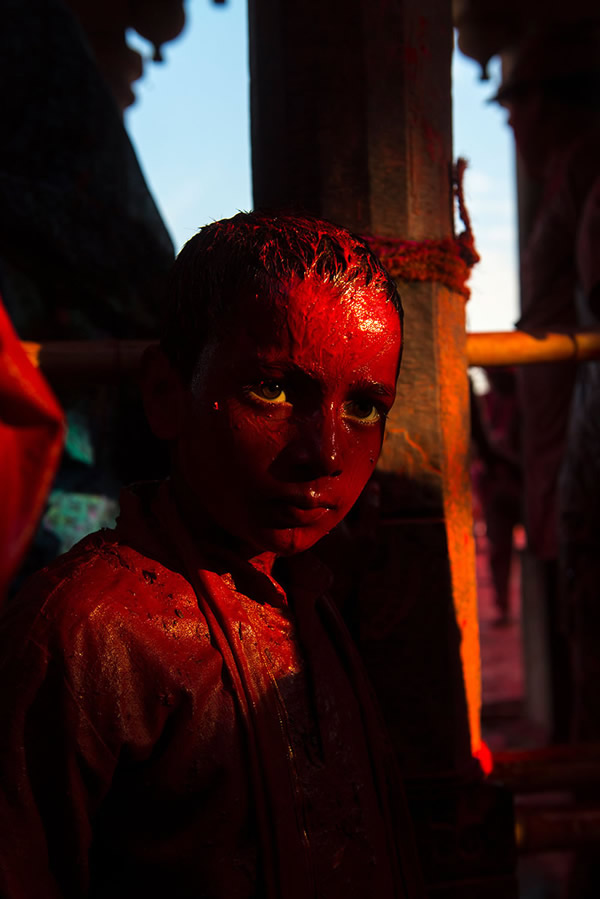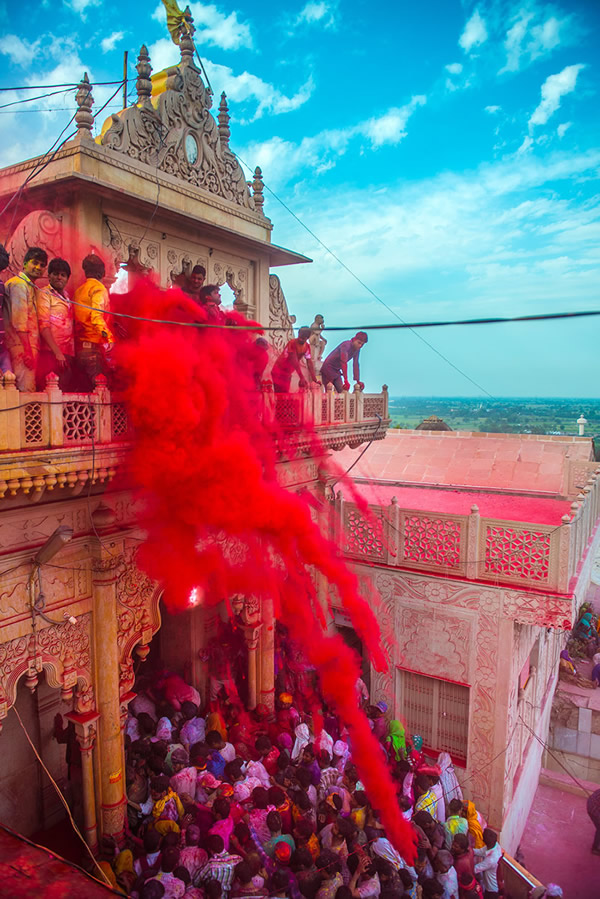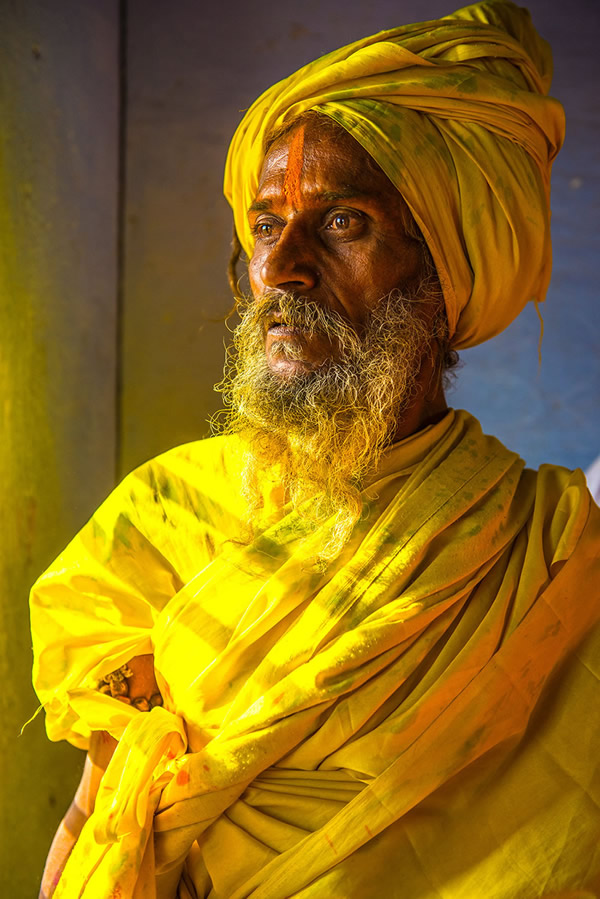 About Aman Chotani
Aman is a professional travel and fine art photographer based in New Delhi India who explores the world documenting travel, culture and life. A self-confessed " wanderer", my images immerse the viewer in the subject's culture, bringing a visual authenticity to his photographs.
He has received awards from many prestigious organisations including The Siena International Photo Awards 2015 (Italy), IPA AWARD, United States in the Portrait Category. His work has been published in magazines and newspapers including National Geographic, Life Force Magazine, KLM I Fly magazine, India Today, Creative Gaga, The Platform, Outlook Traveler, Travel Secrets and Dodho Magazine apart from many others.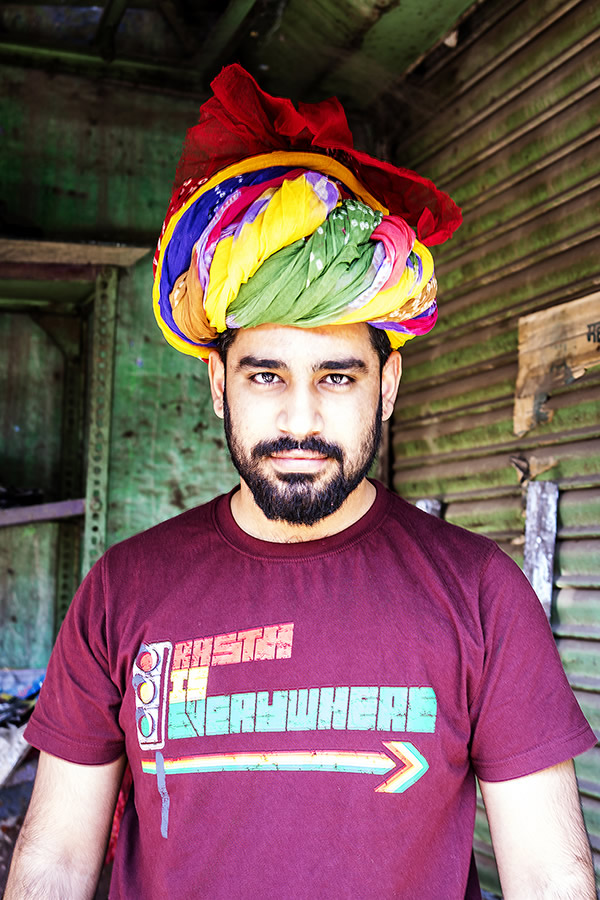 You can find Aman Chotani on the Web :
Copyrights:
All the pictures in this post are copyrighted Aman Chotani. Their reproduction, even in part, is forbidden without the explicit approval of the rightful owners.