Every year 'Hujur Saheber Mela' is held annually along the international border between India and Bangladesh on 5th and 6th day of the Bengali Calendar month of Phalgun (February). This fair serves as a unique bridge between the two nations, just near the zero-line on the India-Bangladesh International Border at Chilahati, under Haldibari town of Coochbehar district of the Northeastern Indian State, West Bengal, where the mausoleum of Pir Hujur Saheb is situated. Though originally it was a congregation of religious people the large HUJUR SAHEBER MELA now stands as an example of communal harmony.
It is said that Blessed with supernatural powers Saint Shah-Sufi Md.Ekramul Haque was engaged in preaching Islam in Assam and northern provinces of Bengal. In 1944 he set forth for the heavenly abode and as per his wish he was interred at Haldibari in Coochbehar district.
Every year at this time people come here to pray and make wishes to be fulfilled at the holy Mazar Shareif. Indiscriminate of religious creeds, Hindus and Muslims visit the place. In that connection the two-day mela along with the religious meeting is held in memory of spiritual leader HujurSaheb. The mela begins at the sprawling ground around the memorial of HujurSaheb. From both the sides of the border as many as 5-6 lakh visitors and devotees, irrespective of caste and creed, gather.The two day fair, organized by the Mela Organizing Committee, attracts devotees from different districts of North Bengal, North Eastern states, Nepal, Bhutan and Bangladesh. Devotees from all faiths — Hindus, Christians and Buddhists — join the Muslims to pray at the shrine of Hujur Sahib. It is believed that if one prays with one's heart and soul, Hujur Saheb fulfills their wishes. Both Bangladeshi and Indians Hindus and Muslims across the border comes here to light candles atthe Hujur Saheb's shrine erected on his grave, to pay homage and pray for health, rain and a good harvest.
According to EnamulHaque, a member of the mela committee, "OurHujurSaheb was born in 1846 at PunasheeShareef, Kandi, now in Murshidabad district of Eastern Indian State, West Bengal. At a very early age, he came to his grandfather AjizurRahaman at Jhajhali, now in Coochbehar district of West Bengal and studied up to class X."He also added, "from both sides, visitors make deals of about 5-crore rupees through more than 5,000 shops."Traders from Gujarat, Bihar, Assam and Rajasthan sell their wares – from wooden horses to tractors – at this fair.
Another attraction of the fair are the camels brought from Rajasthan for trading. "I have been coming here for the past eight years and this year I have brought 12 camels with me which are in the price range of 30,000-45,000 rupees" said Hafijur Rahaman, a Camel seller who has come from Pushkar in Rajasthan.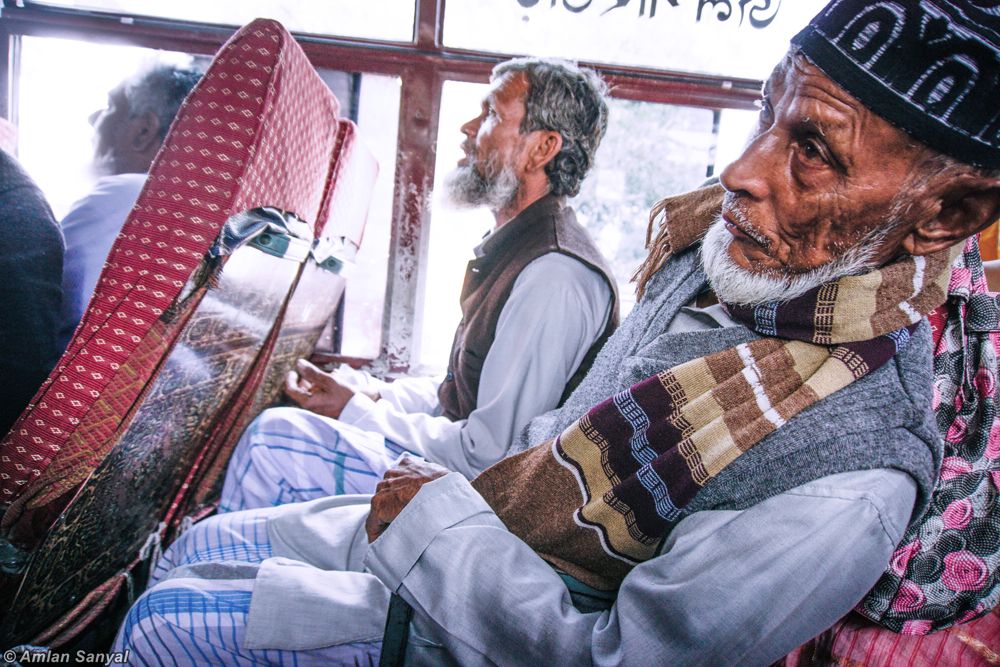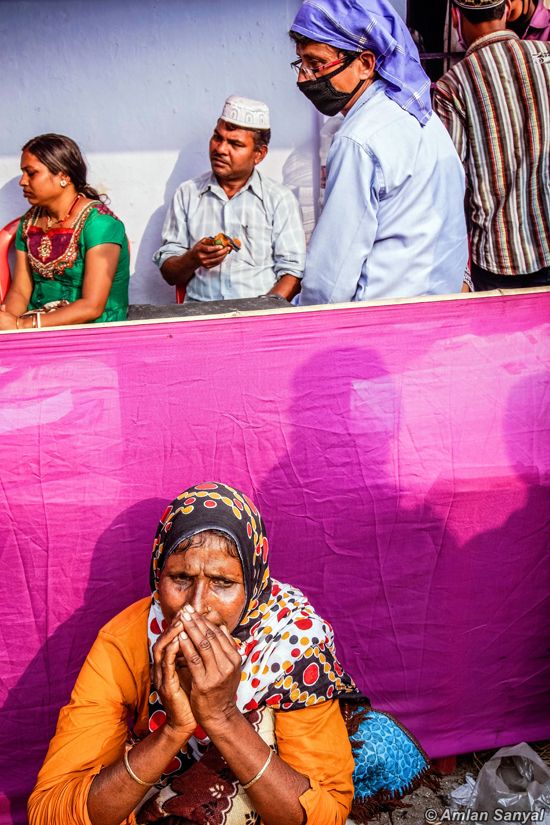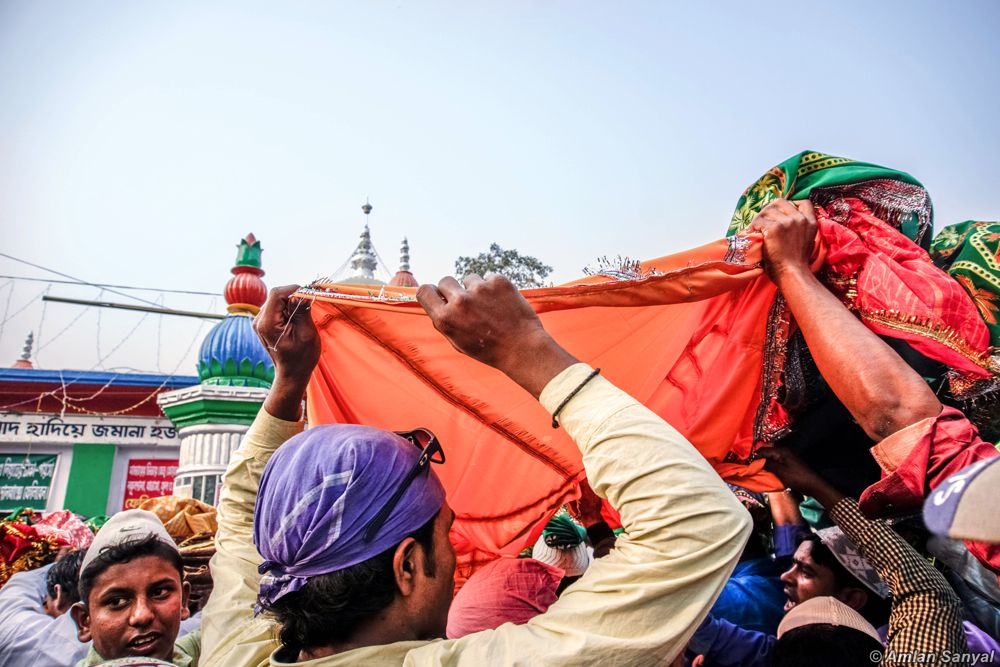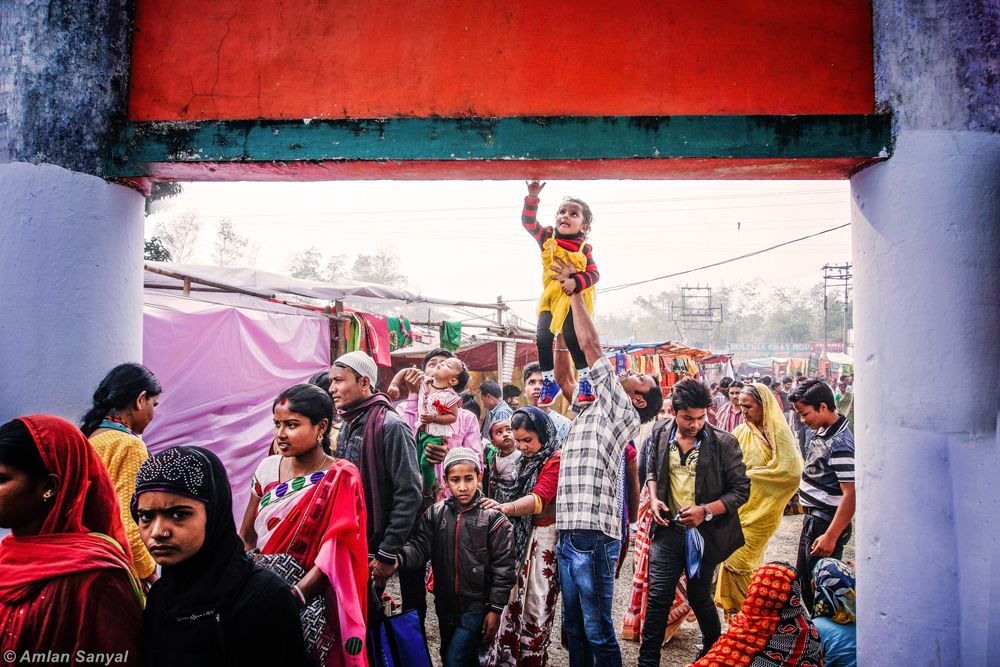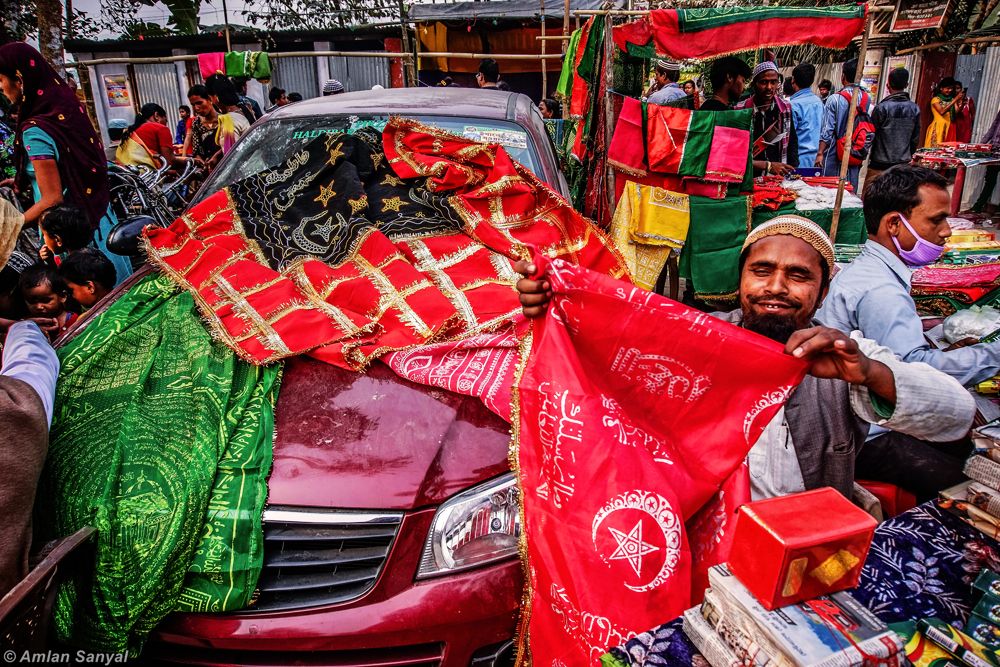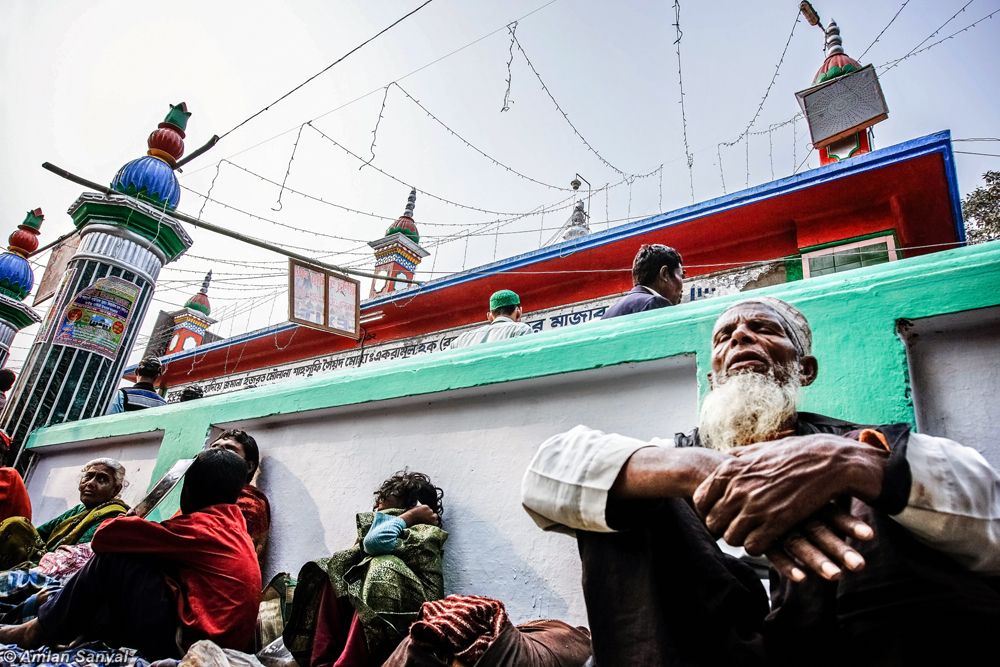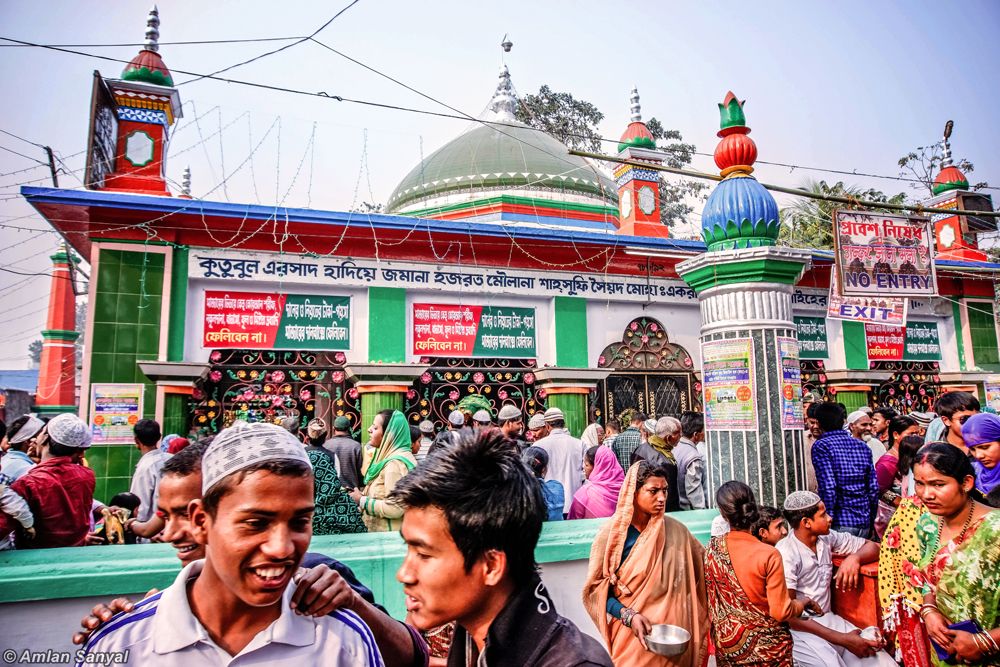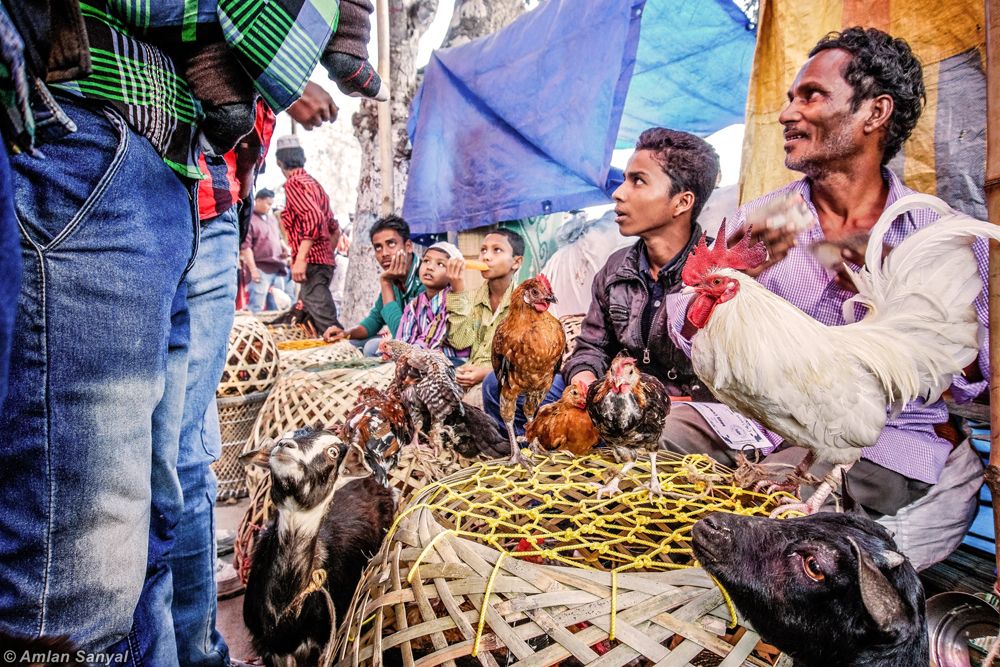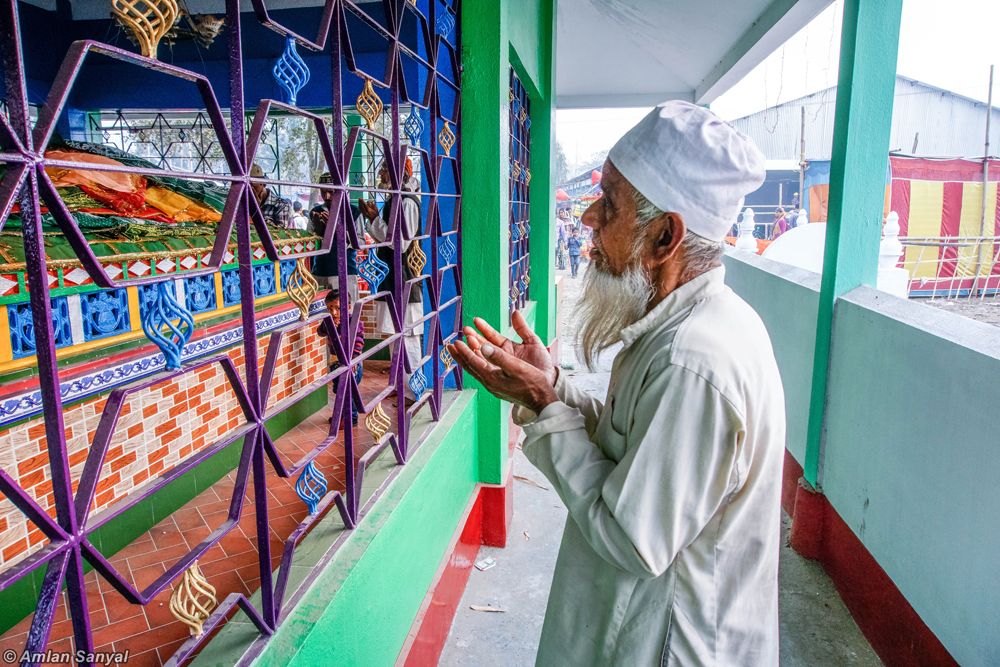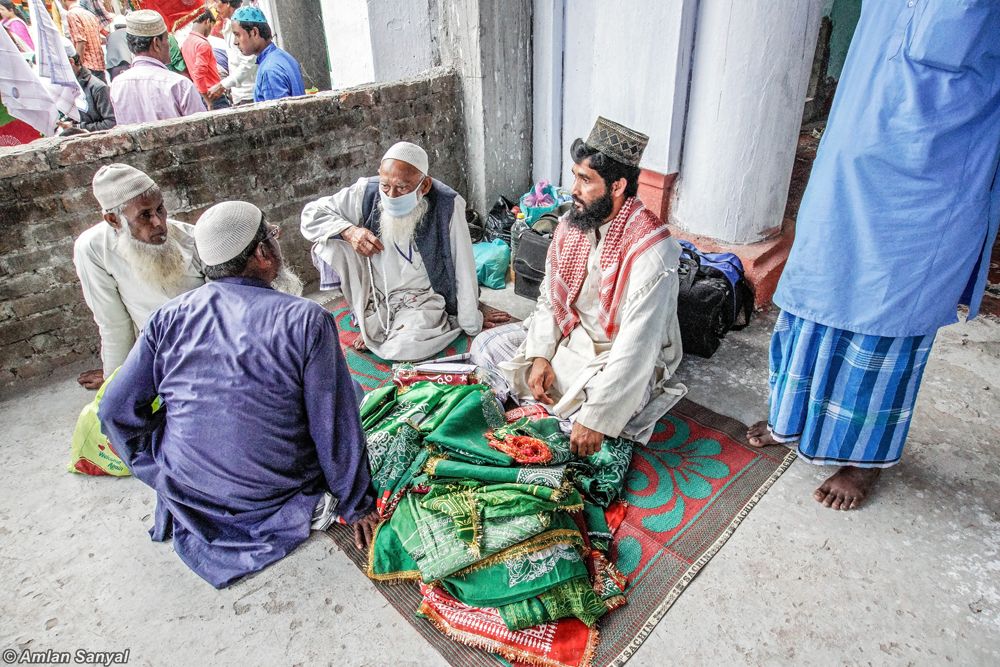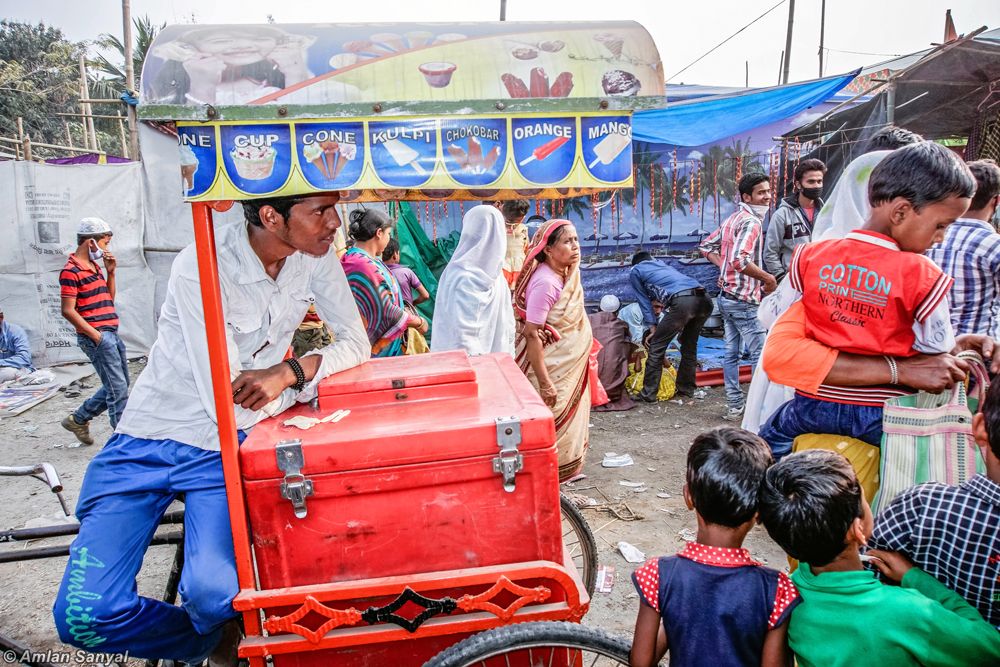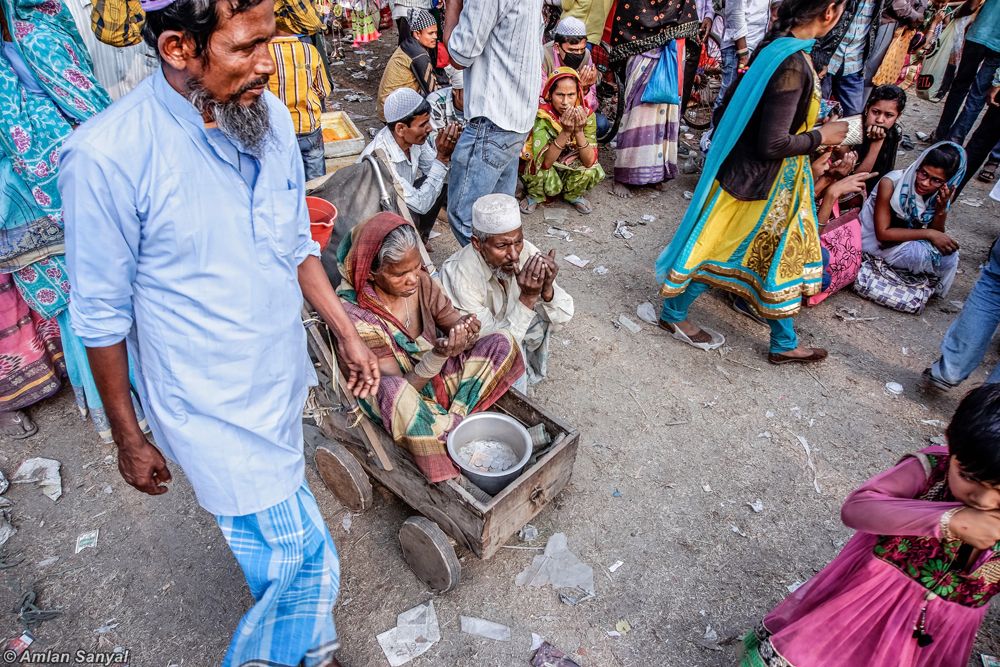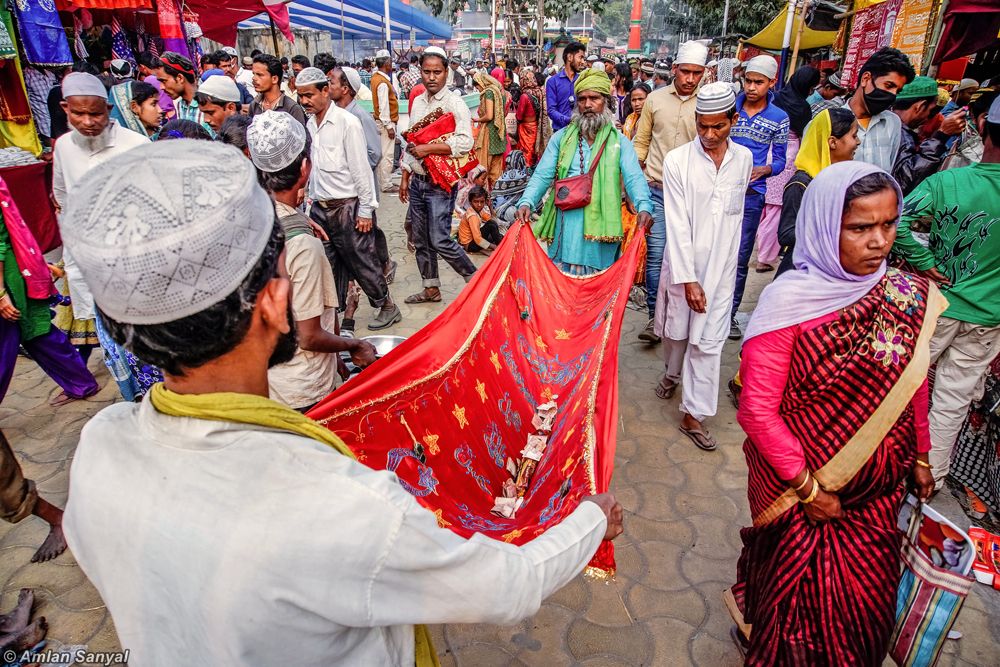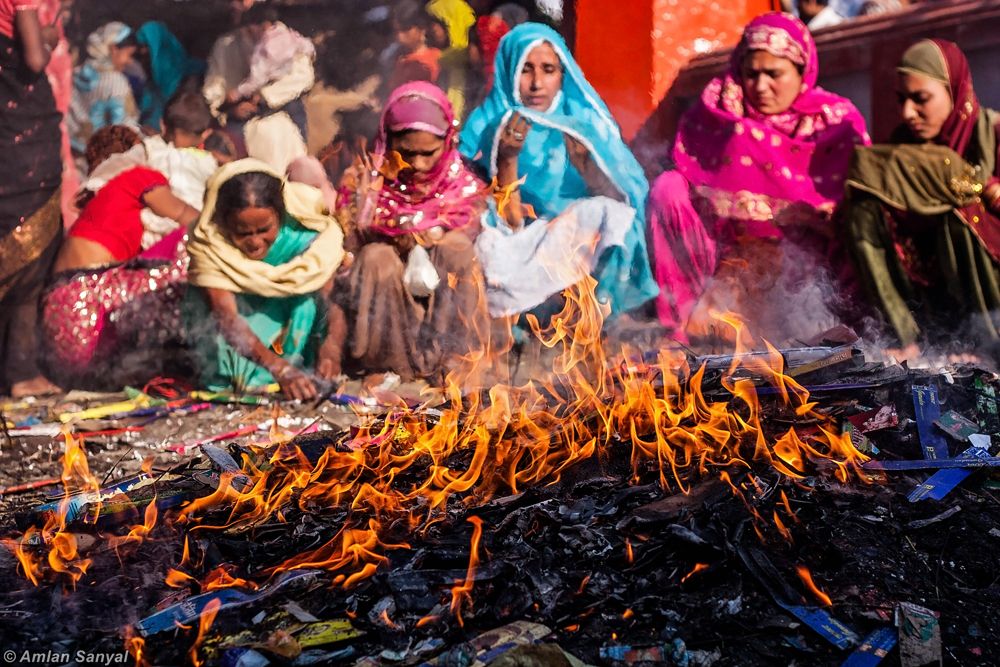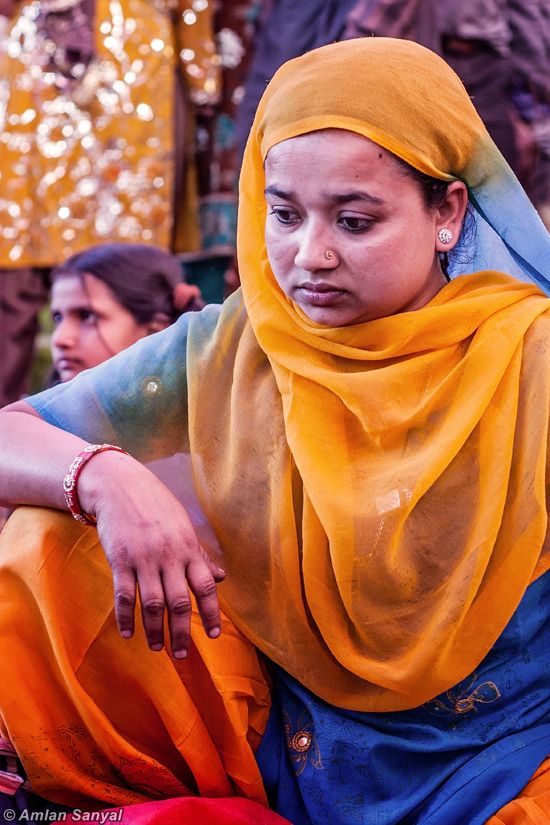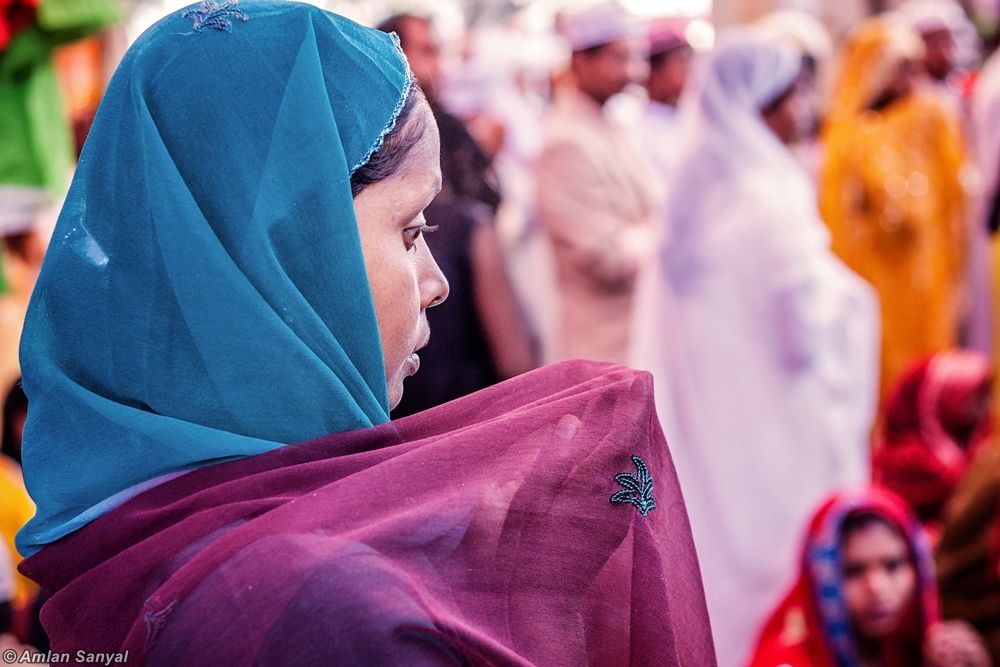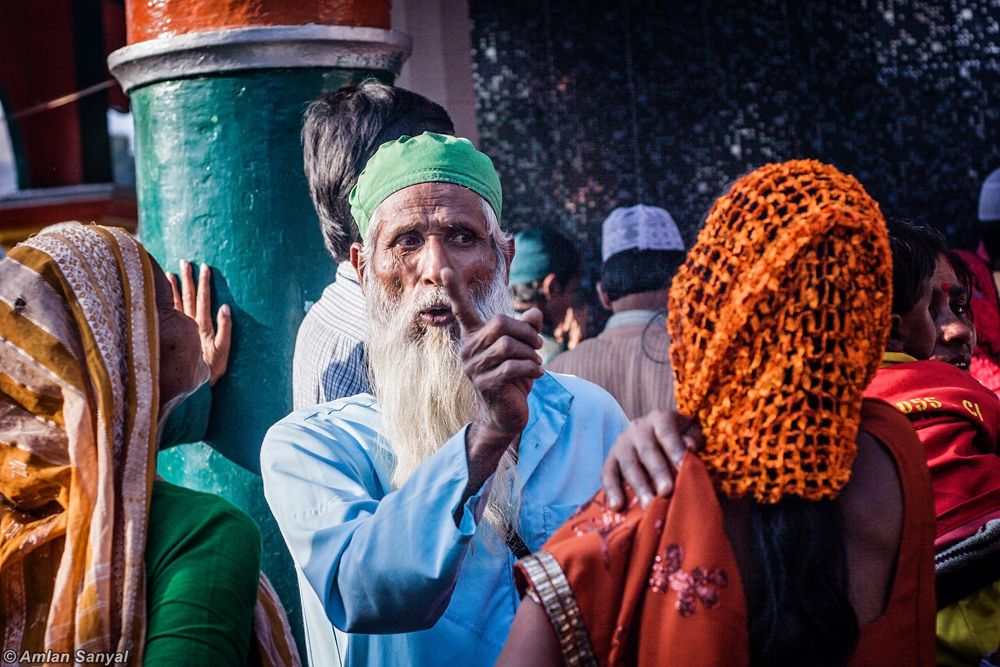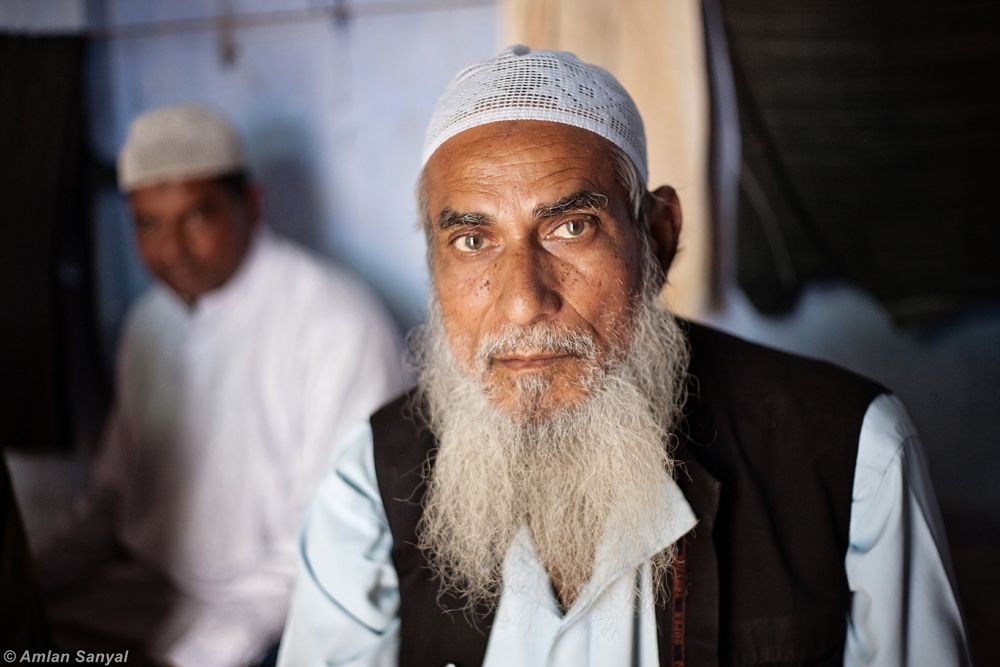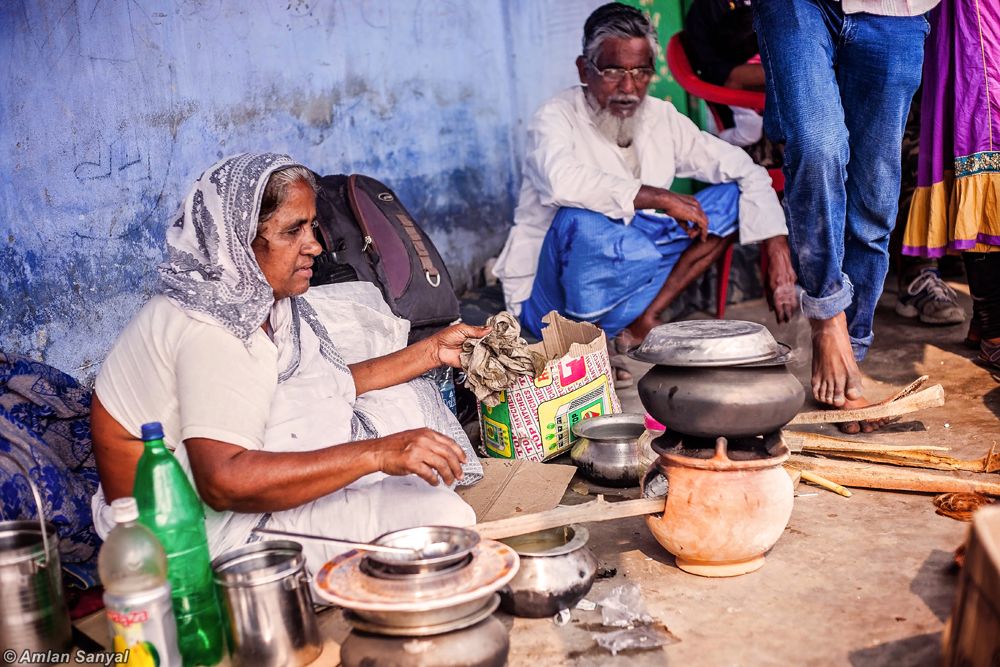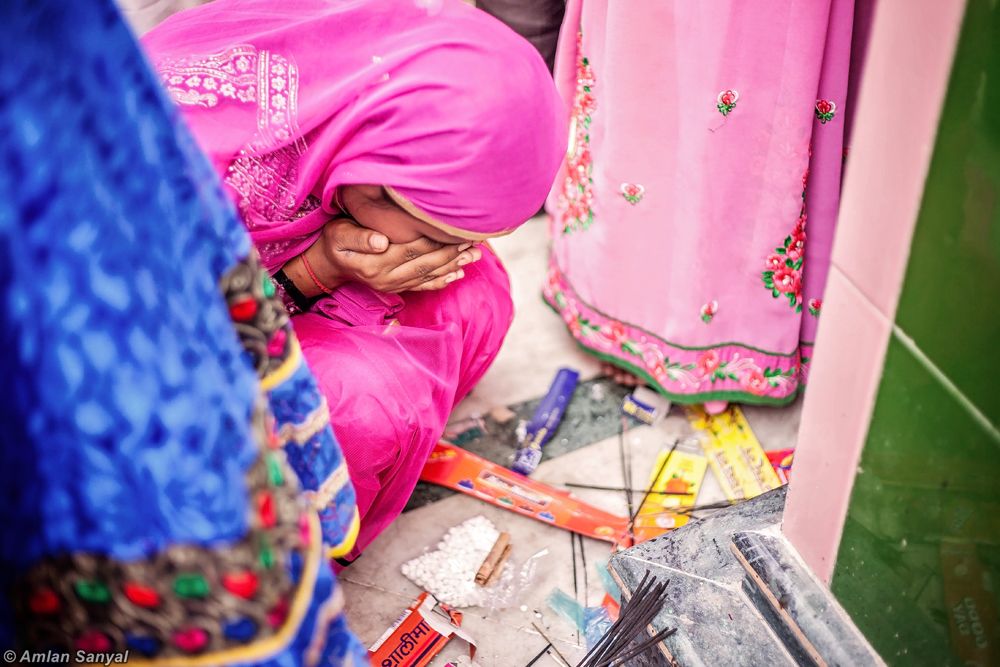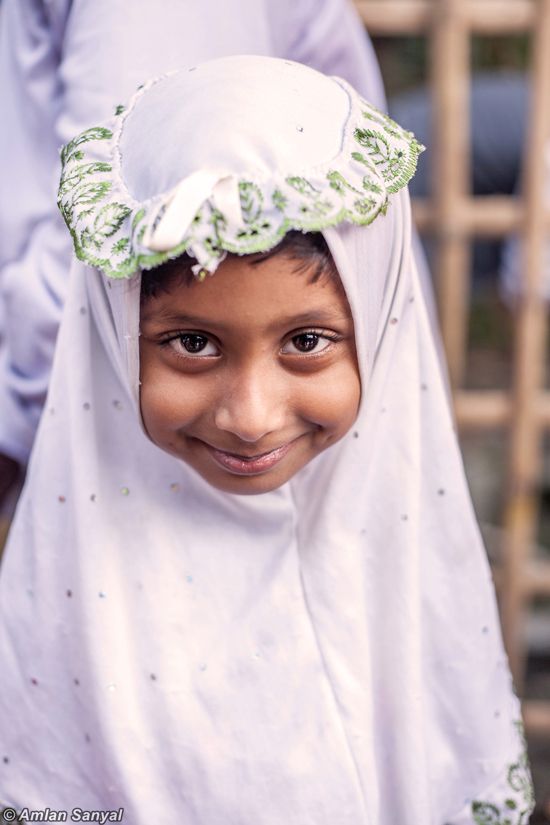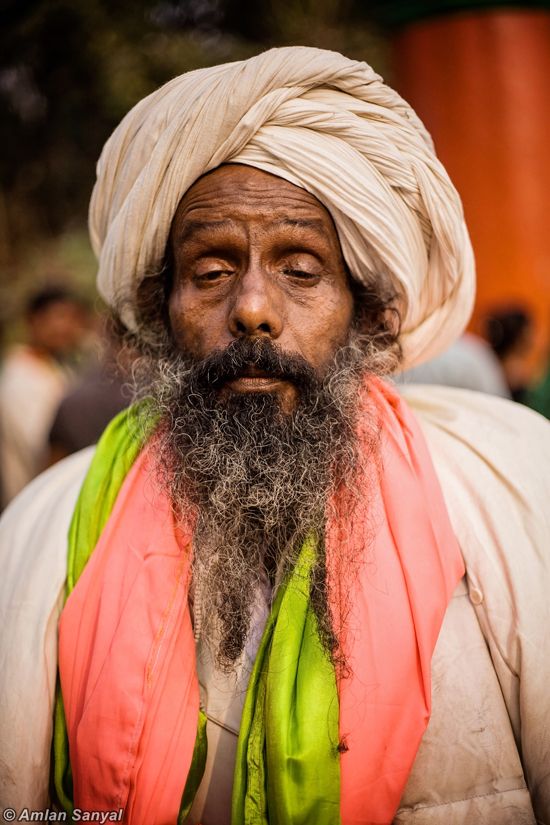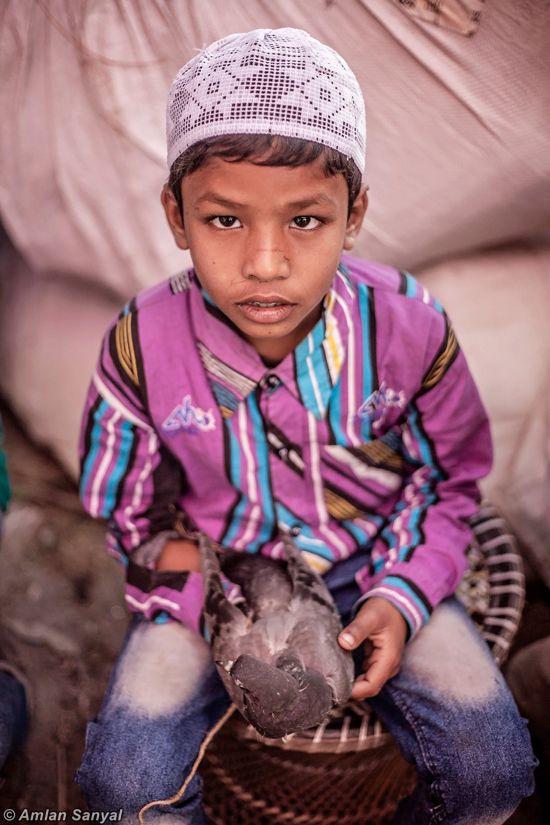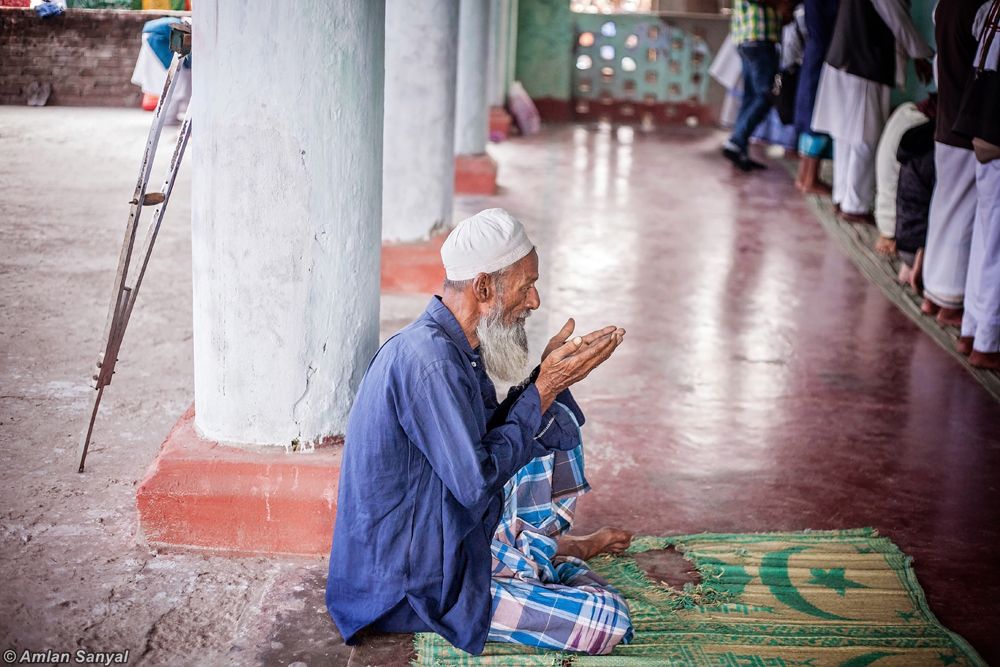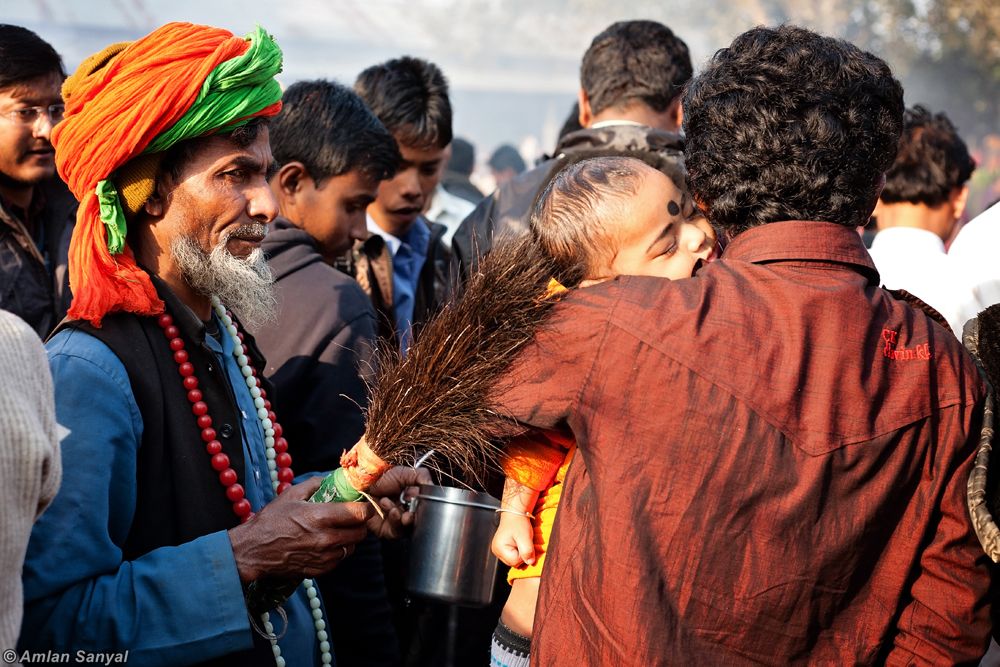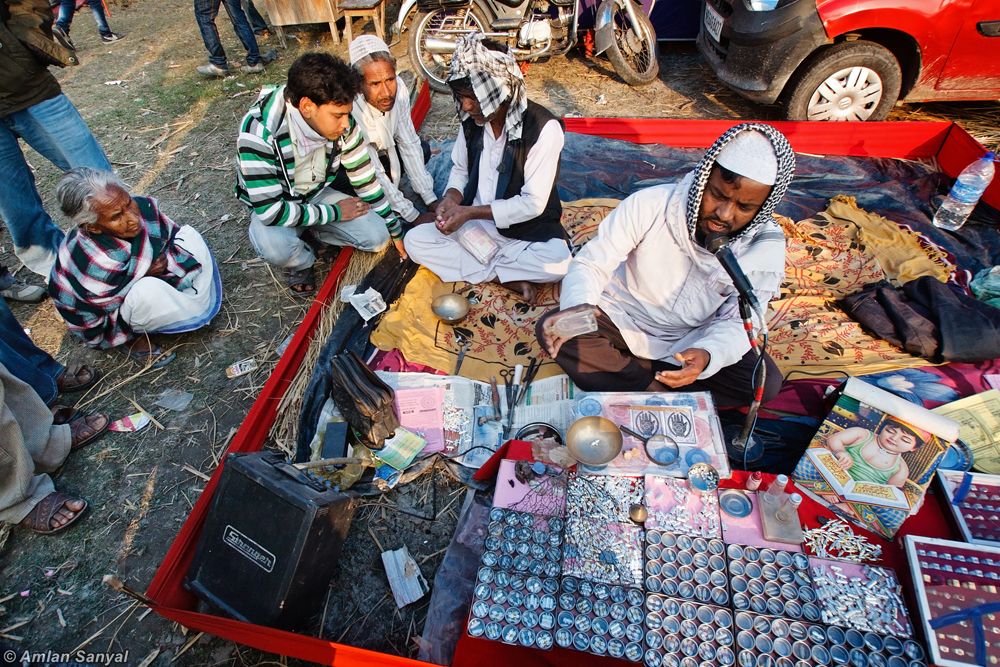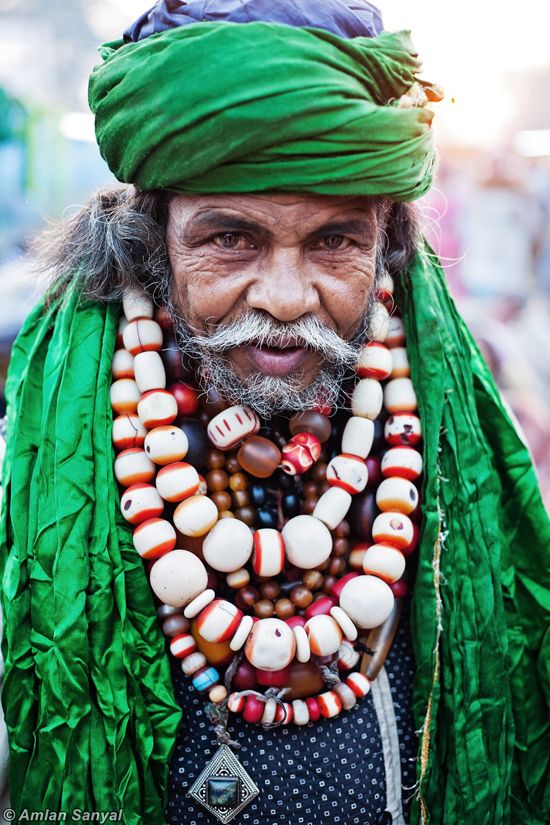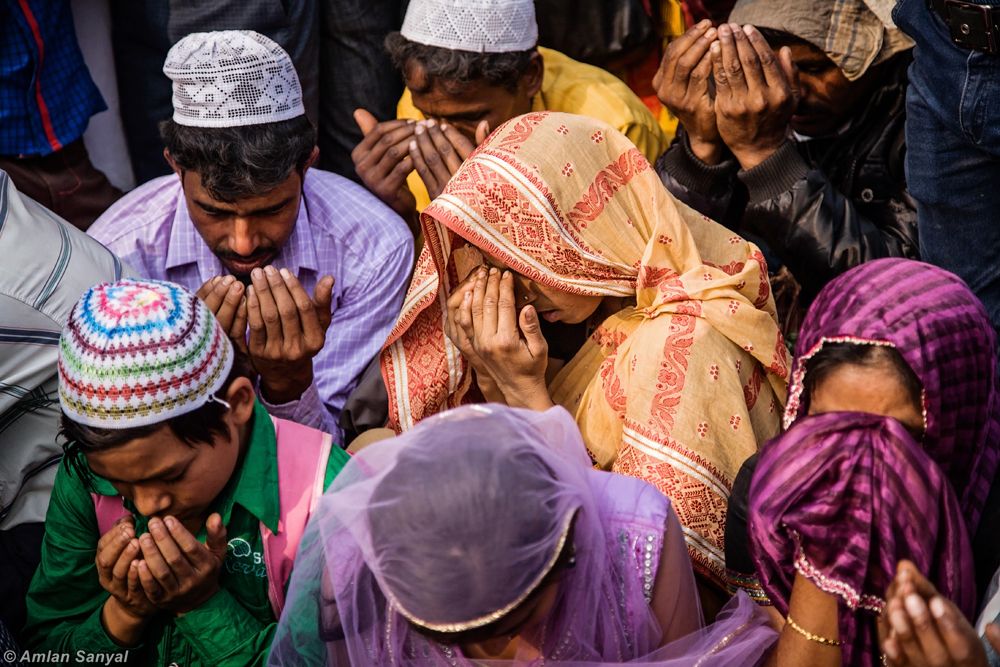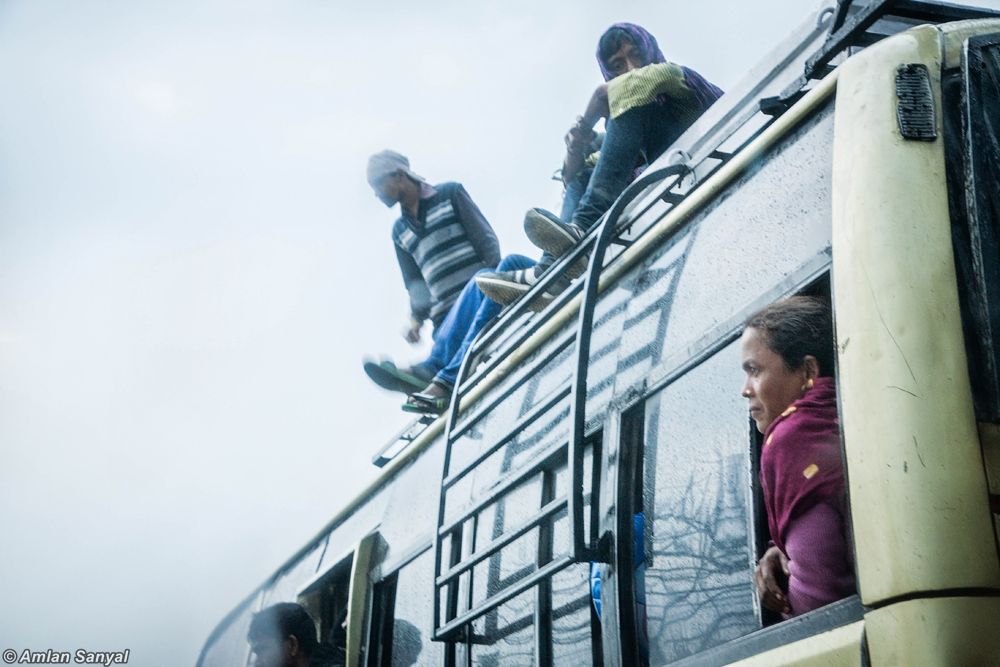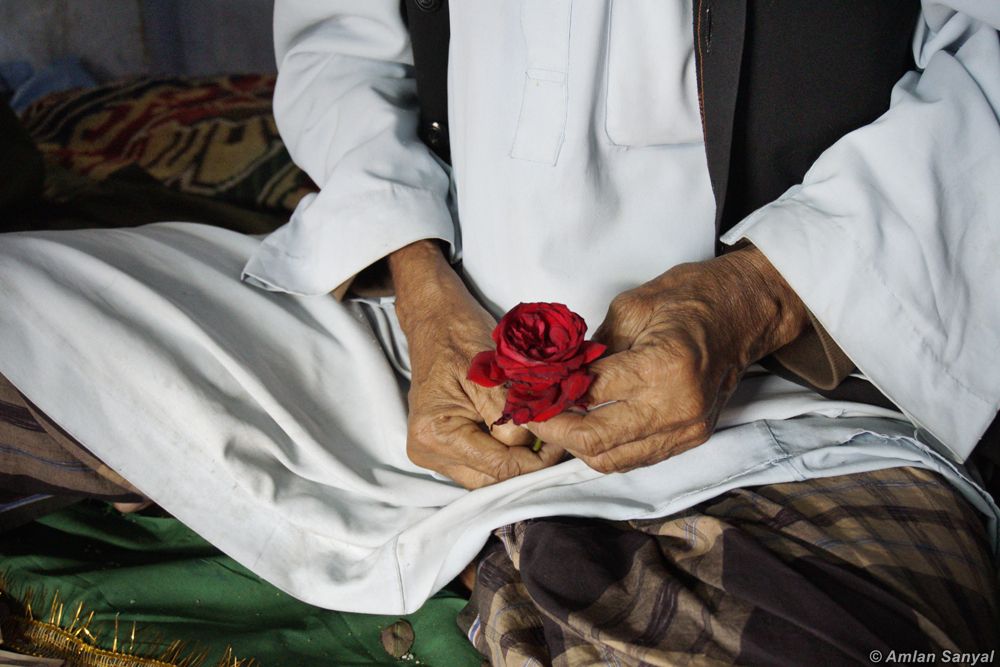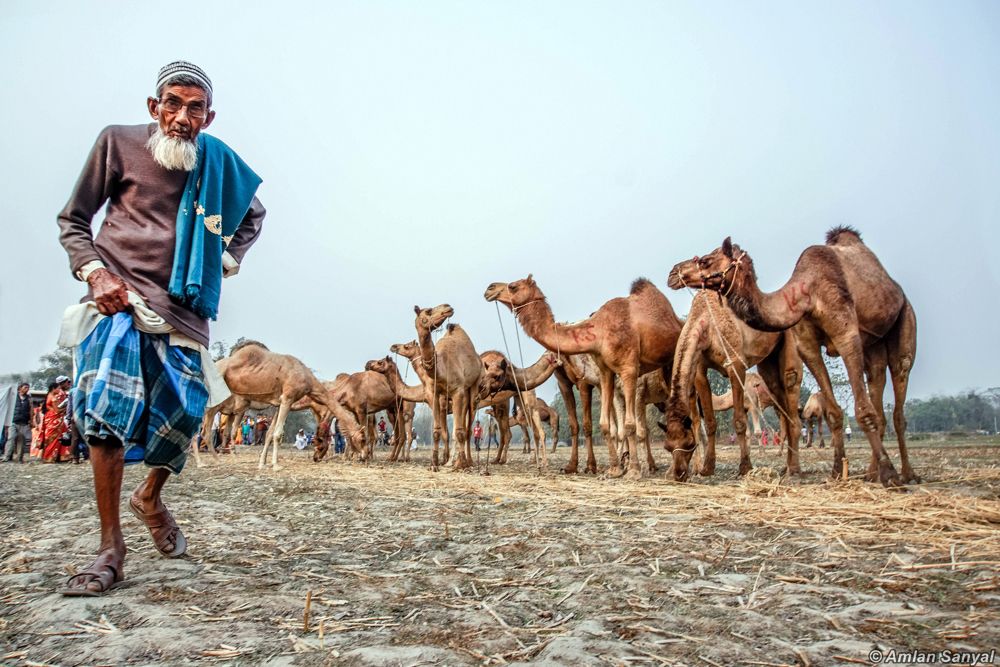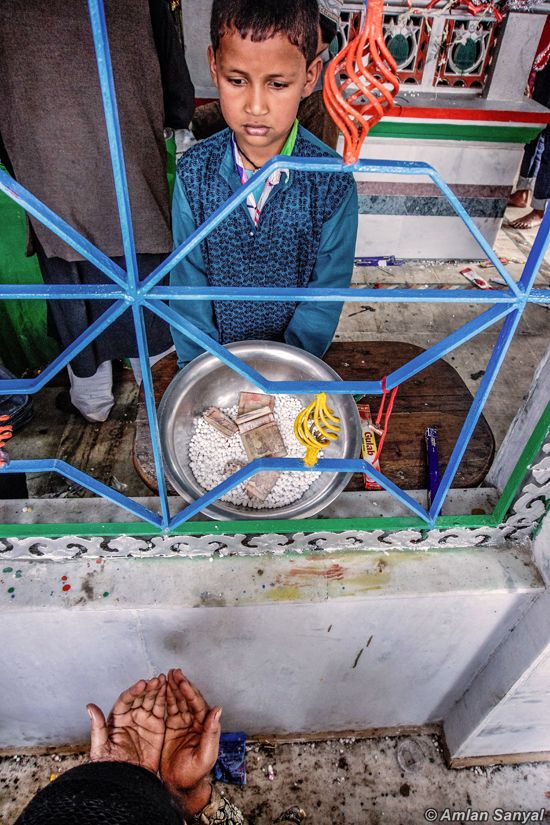 About Amlan Sanyal
My name is Amlan Sanyal. I am a teacher by profession and a freelance documentary photographer based in Siliguri, a small town in sub-Himalayan Bengal.
My interest in photography developed in 2008 while toying around with a compact digital camera. I haven't stopped taking photographs since I got my first DSLR in 2009. I started taking pictures of strangers on the street. When I started doing this, I had no idea there was an entire genre devoted to it. I have been mostly self taught, drawing most of my education on photography by studying the work of great photographers in this genre. I've always been quite an observant person, liking to pay attention to small details. I strive to capture storytelling-images as well as insightful, emotion provoking yet, realistic sort of frames. I love capturing the colorful glimpses of the daily life in India. Street Photography/Documentary is my favorite way of looking at the world and taking photographs gives me the power to stop time, appreciate the truth of the moment and question myself.
Some of my memorable achievements was winning the POTM in Fotoflock, some publications in National Geographic Magazine, Showcase in Smart Photography Magazine, Asian Photography, PhotoPlus Magazine (UK), The DPhoto Inspiration & articles, few international digital salon acceptances. I have also received good placements and reviews in some competitions and my work has been published in various print and online magazines and blogs. I am also a contributor to Getty Images and National Geographic stock photography. But as a great success I consider recognition of people in social networks that follow and appreciate my work regular. Though a teacher by profession, I will always be a student when it comes to photography.
I think you should shoot what makes you happy, not what you think others want to see.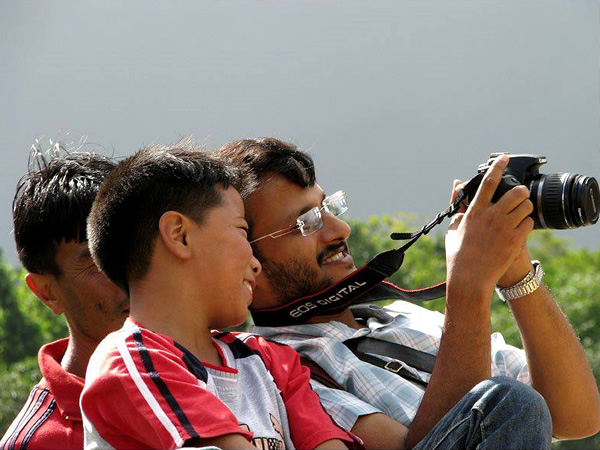 You can find Amlan Sanyal on the Web :
Copyrights:
All the pictures in this post are copyrighted Amlan Sanyal. Their reproduction, even in part, is forbidden without the explicit approval of the rightful owners.