Tshechu is an integral part of the cultural and spiritual life of the Bhutanese people. It is an annual religious festival held in each districts of Bhutan; according to Tibetan lunar calendar it is celebrated on the tenth day of a month. The dates of the celebration of Tshechuvary from district to district and year to year. The festivals are normally held in Dzongs or monasteries. Tshechu is a large social gathering of local people and attending this religious festival is an important part of the spiritual devotion for the Bhutanese masses. Local wear their finest national costumes to attend the festival and thereby setting a riot of vibrant colours.
The main attraction of Tshechu is colourful and vivacious mask dances that are mostly performed by the monks from the Dzongs. The dances recreate the legendary events that took place during the life of Guru Riponche a reverend figure for Bhutanese community. The dance represents 8 peaceful and wrathful forms of the Guru subjugating destructive spirits in the 8 directions. Although with time some folk dances are also performed.
Another attraction of Tshechu is Atsaras("clowns"). They mimic the dances and joke with the audience. They also help to keep order and humour. When their masks are on, they have exclusive license to poke fun at anyone about anything in the festival ground. They asked money from the audience andgave them blessings by patting their heads with an oversized wooden phallus.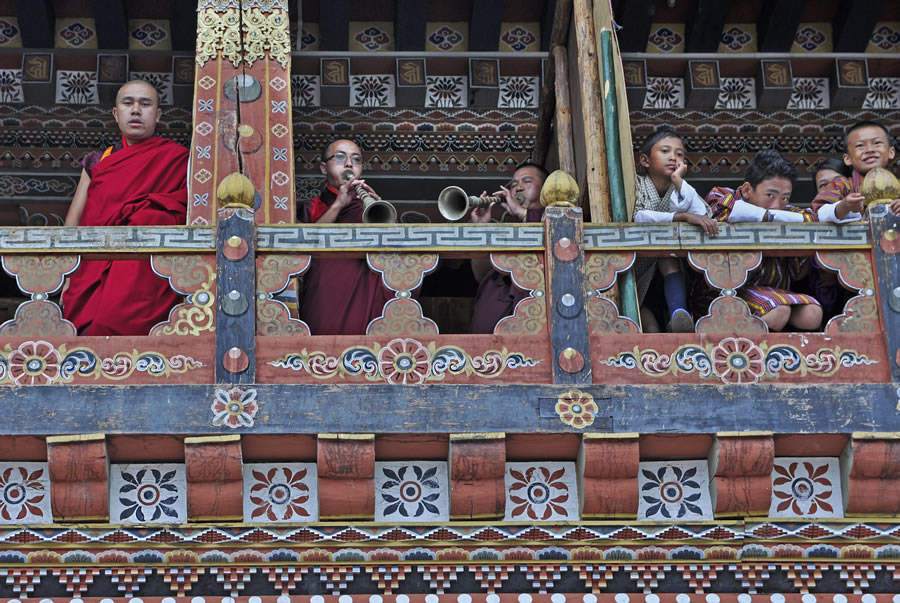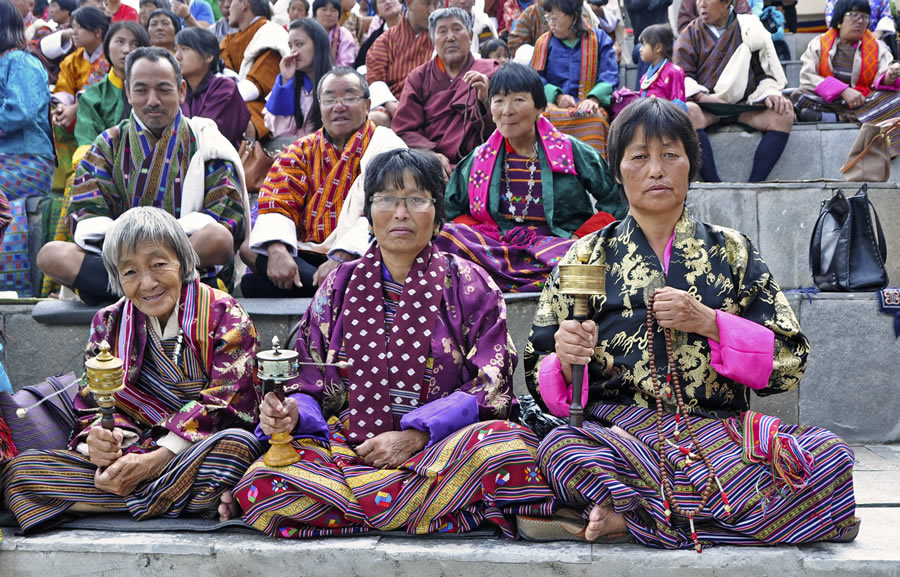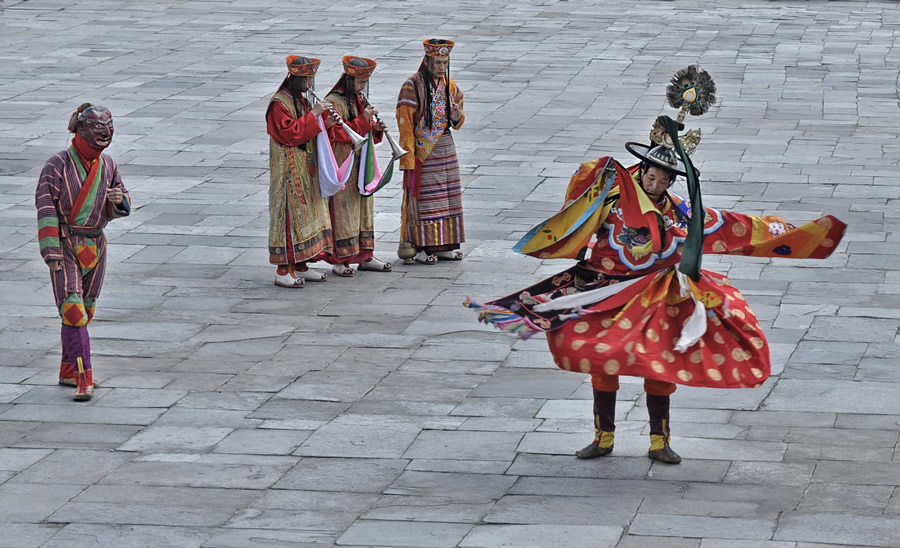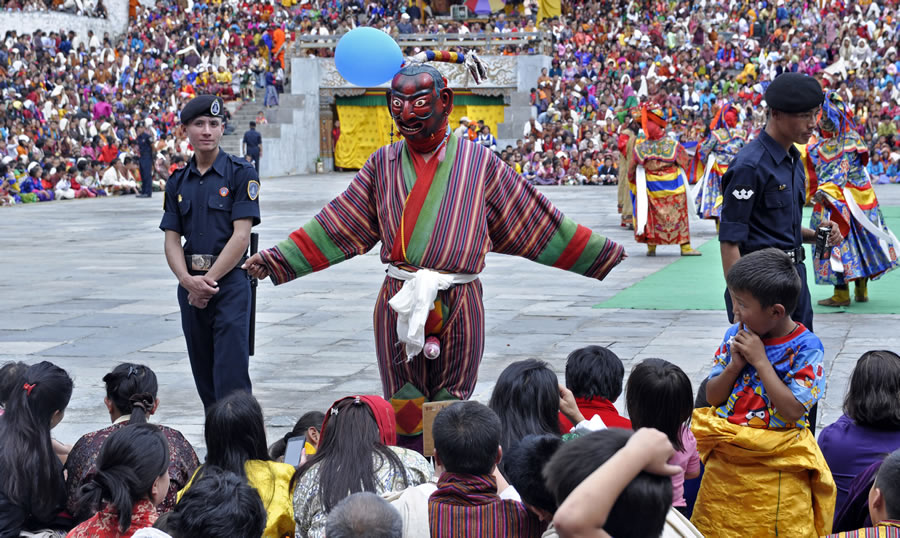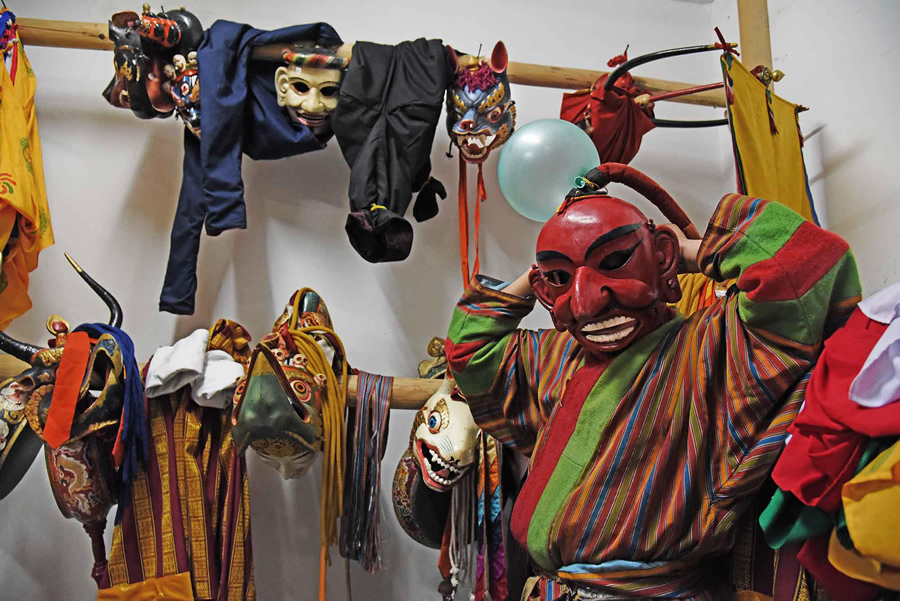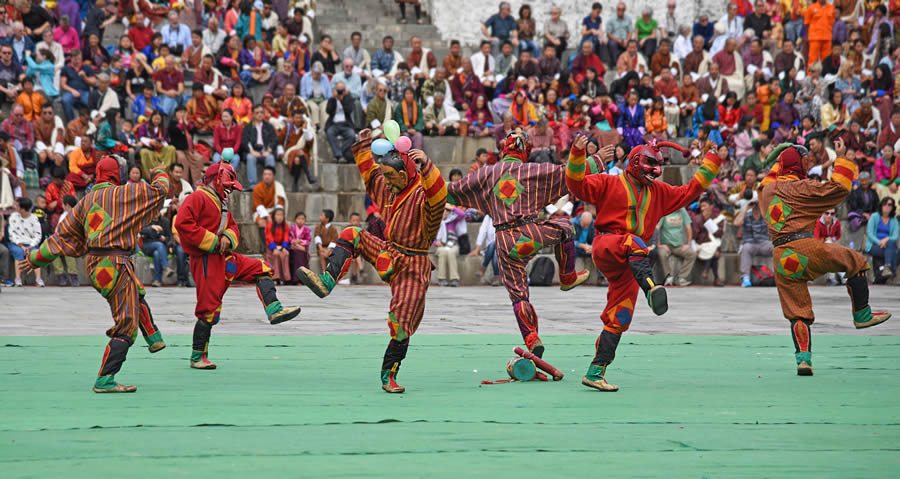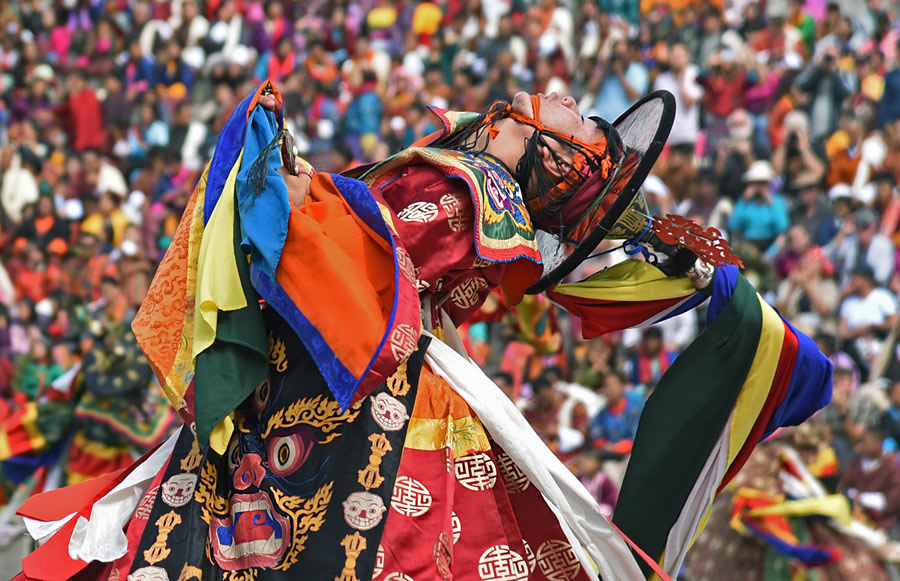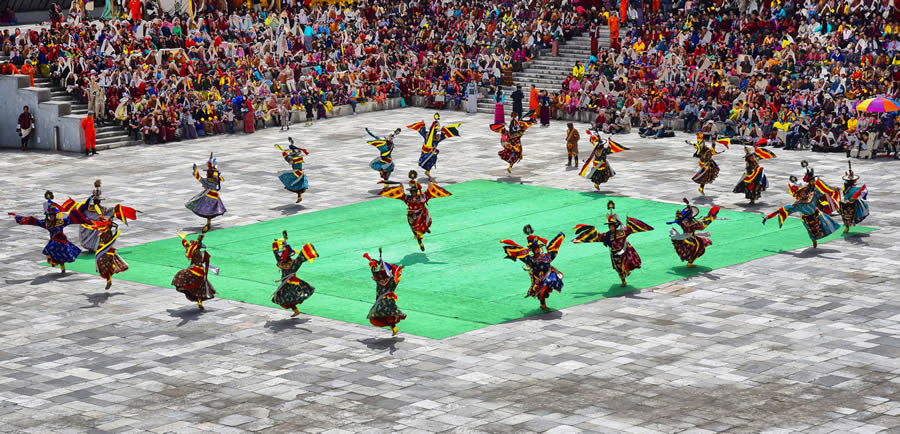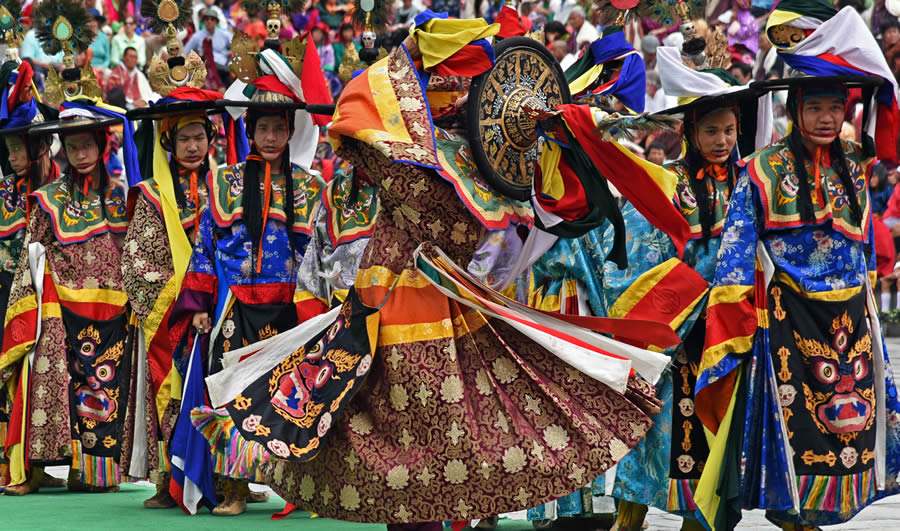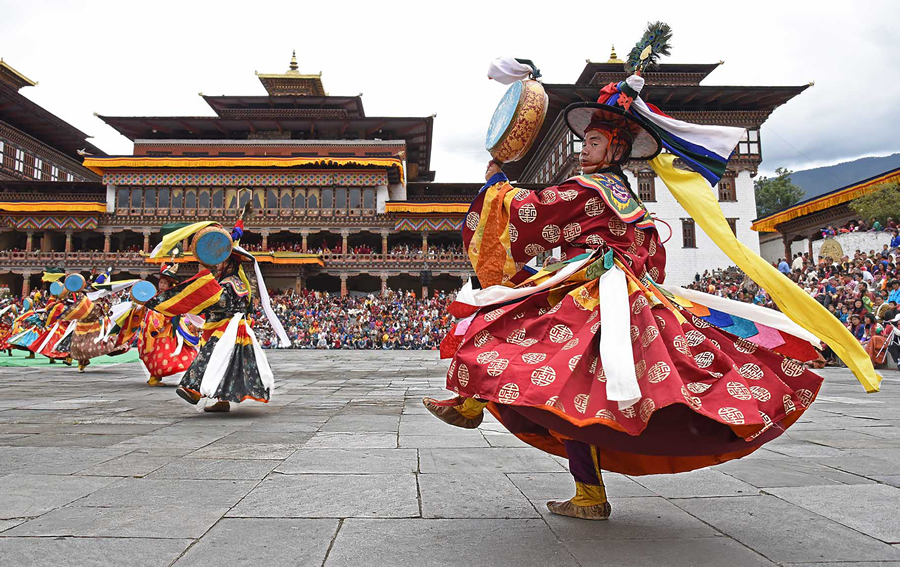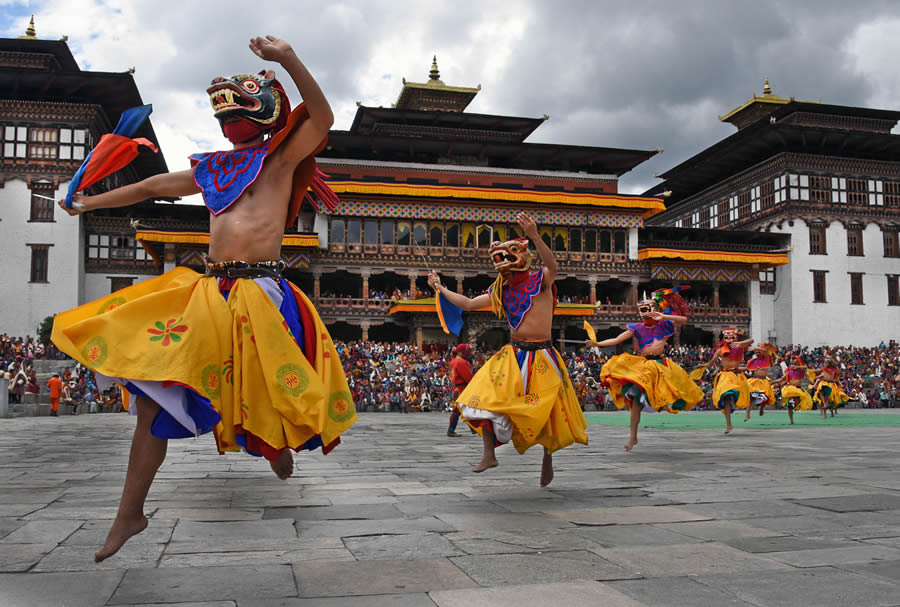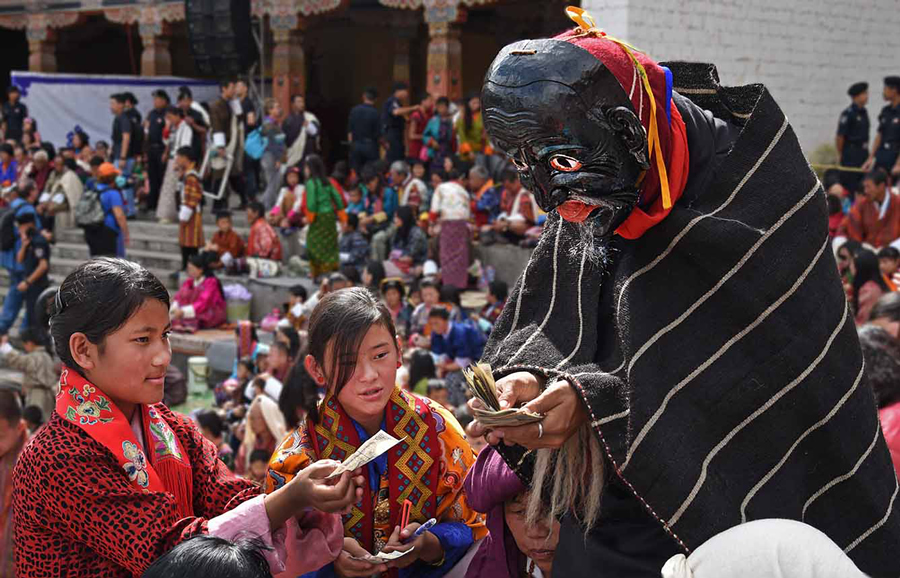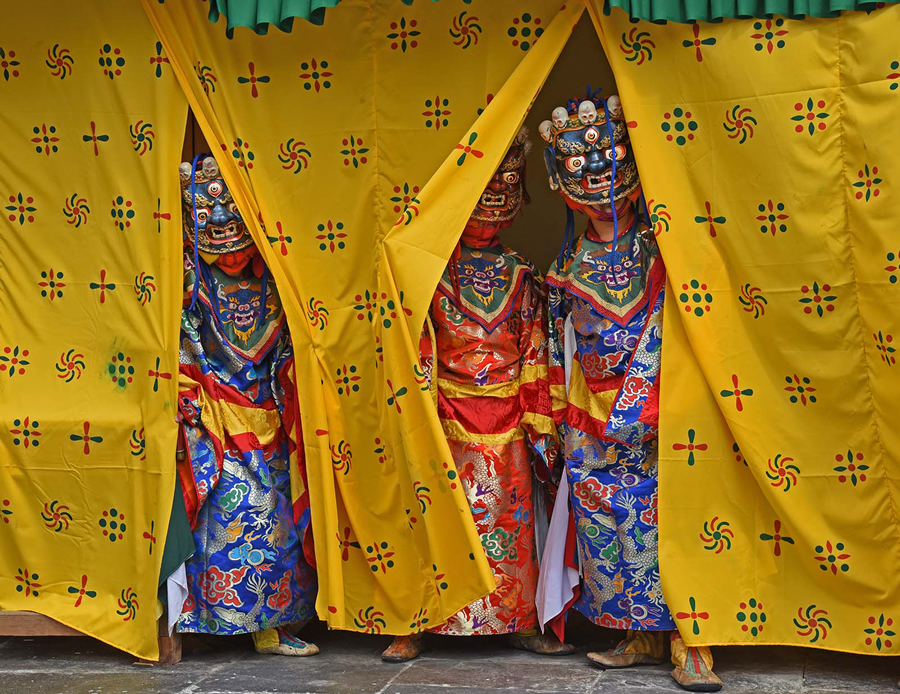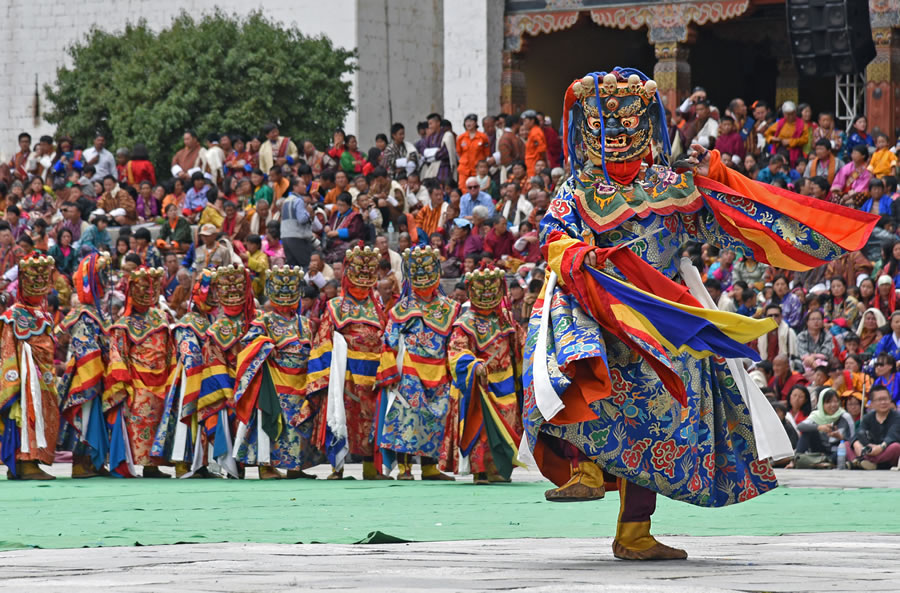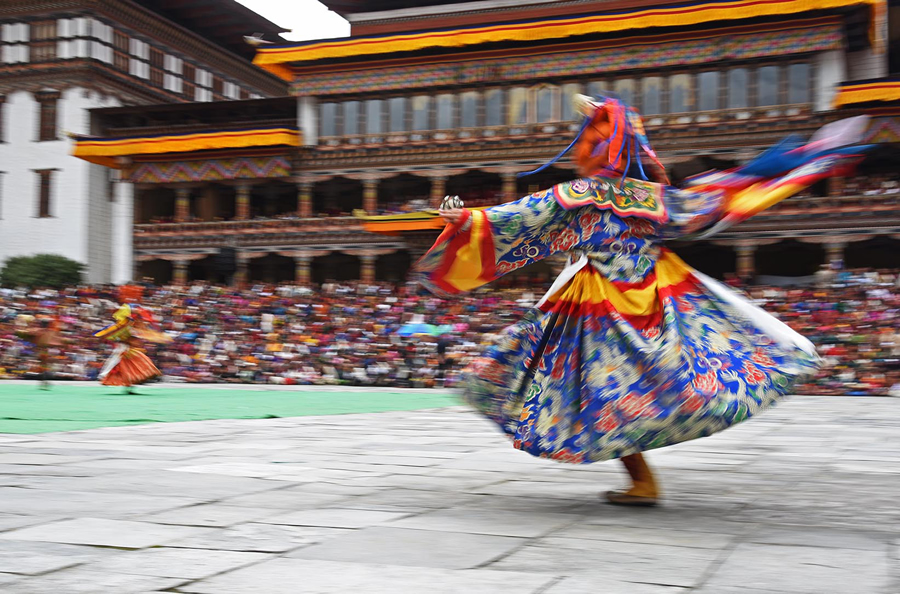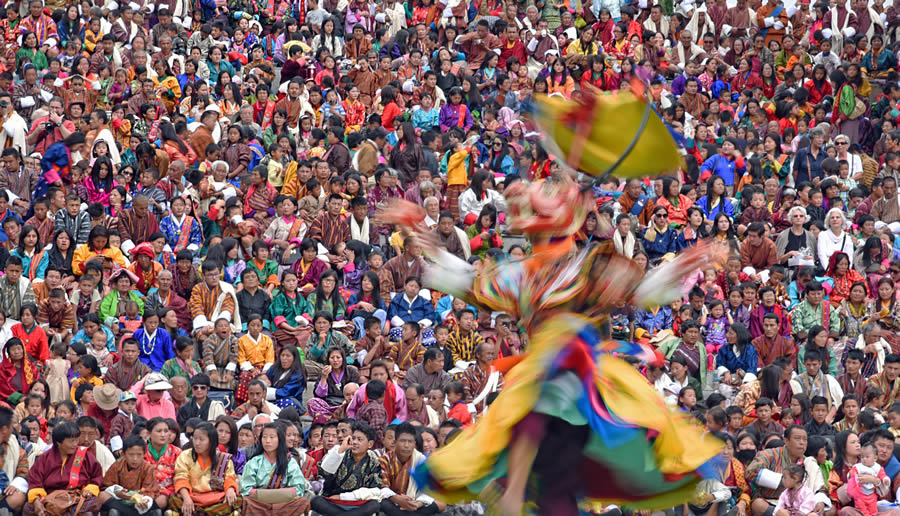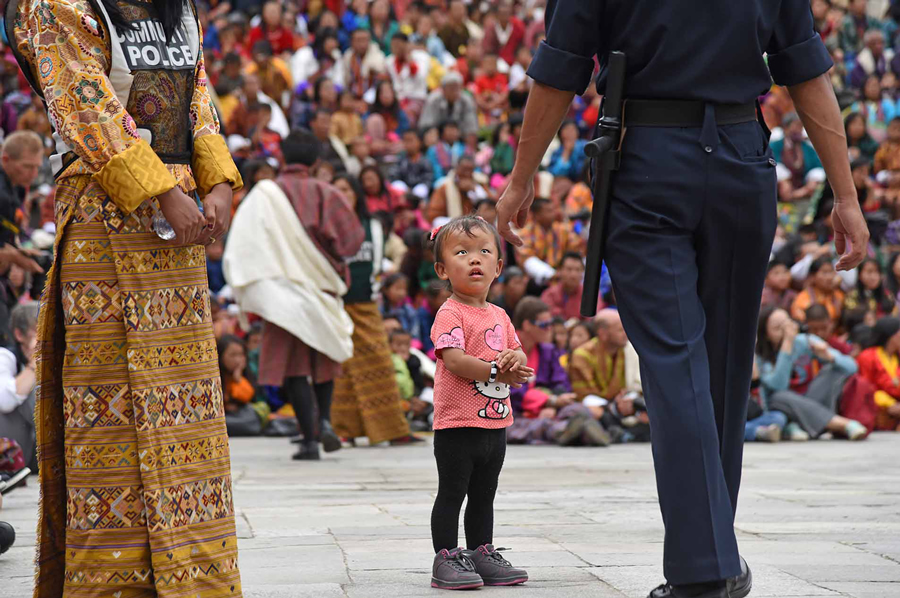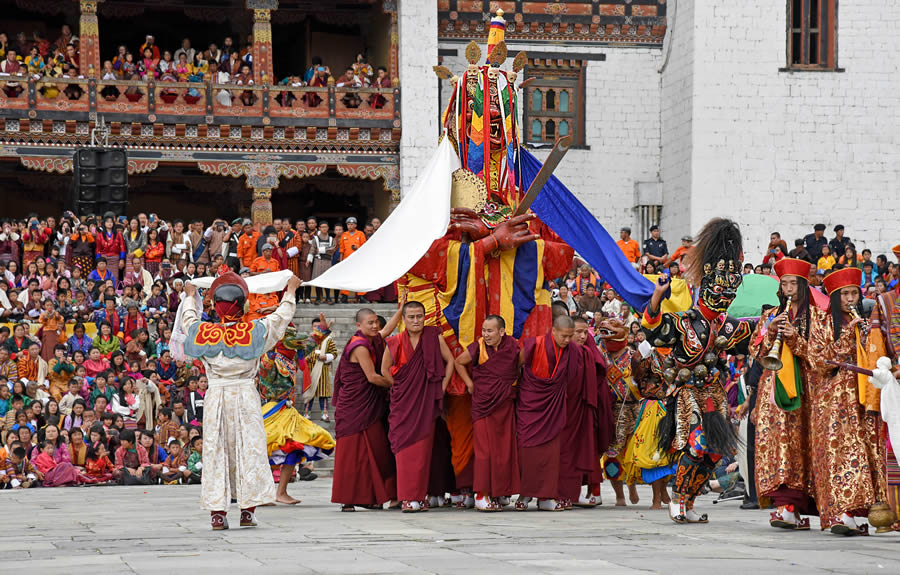 About Tania Chatterjee
I am an amateur photographer from the city of joy "Kolkata", India. Being a mother, I have to look after my family which takes considerable time and energy and yet strive to chase a dream of travelling around the world and taking impeccable shots with my camera and documenting captivating human and cultural stories. Photography is just like a spiritual journey for me. It helps me to broaden my view towards my life, as well as my surroundings. My niche subjects of photography are people, culture, travel and documentation. Being a self-taught person and as a learner, I am keeping myself open to new interests and subjects.
I have managed to bagged many national and international photography appreciations including Gold Medal from FIAP (The International Federation of Photographic Art) and PSA (Photographic Society of America). I believe it's just a beginning of a new path, I am learning and exploring more to push myself further in the endeavour of memorable photographs.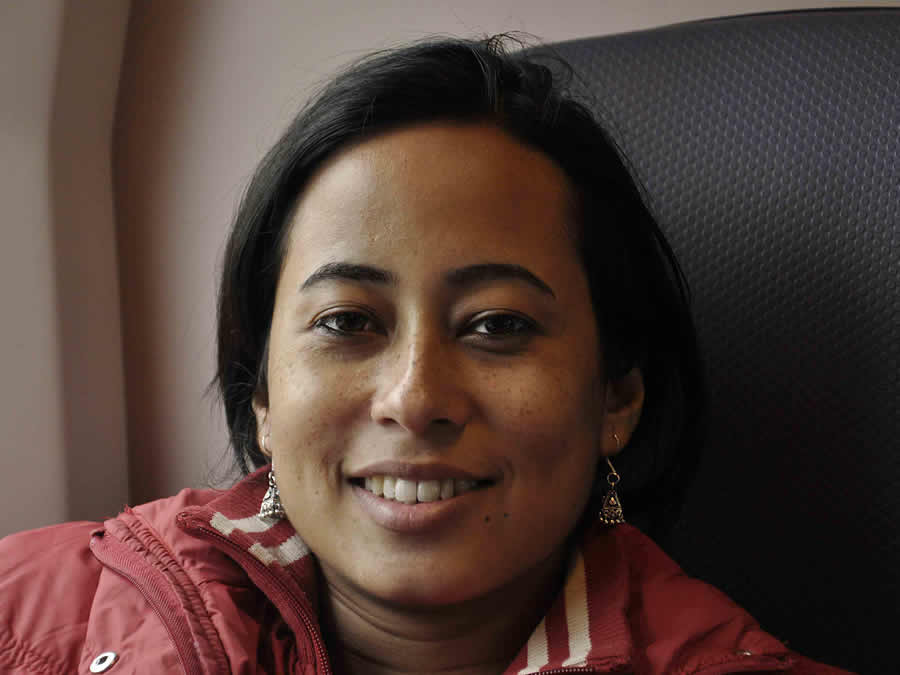 You can find Tania Chatterjee on the web:
Copyrights:
All the pictures in this post are copyrighted Tania Chatterjee. Their reproduction, even in part, is forbidden without the explicit approval of the rightful owners.