Durga Puja is one of the most important Hindu festivals in India, celebrated with great vigor and devotion. The origin of Durga Puja goes back to as early as 16th century A.D. The festival is celebrated for ten days in Ashwin month of Hindu calendar. It usually falls in the month of September and October. DurgaPooja celebration involves worshiping of Goddess Durga, the ten armed Goddess riding the lion. Last four days called as Saptami, Ashtami, Navami and Dashami are being celebrated with much aplomb and gaiety.
The day is also observed to commemorate Lord's Ram's first invocation of Goddess Durga when he was preparing to wage war with the king of Lanka, Ravana. The legend has it that Lord Ram invoked Goddess Durga, also known as the slayer of the buffalo-demon, by lighting 108 lamps and offering 108 blue lotuses before going to war. Today, the celebration of Durga Puja has more evolved into popular culture of Bengal and special occasion for family reunion and social gatherings.
The origin of celebrating DurgaPooja in Bengal dates back to 16th century AD. According to legends, the landlords of Malda and Dinajpur started Durga Puja for the first time in the state of Bengal. However, according to some sources it is said that BhabanandaMazumdar of Nadiya or Raja Kangshanarayan of Taherpur first initiated autumn Durga Puja or Sharadiya, as it is called in Bengali.
Over the years, the celebration has taken the form of mass festivity called as Barowari Puja when twelve friends of Guptipara in Bengal came together to organize a collective Puja called as 'twelve-pal' or Barowari Puja in 1790. This collective form of celebrating Durga Puja was first initiated in Kolkata by Raja Harinath of Cossimbazar in 1832. Gradually by 1910, this collective form of celebrating Durga Puja evolved into community celebration known as Sarbajanin Durga Puja.
It was first held by SanatanDharmotsahiniSabha in Baghbazar in Kolkata with participation from large number of people. The tradition of observing SarbajaninDurga Puja in the eighteenth century gave way to the growth of Bengali culture.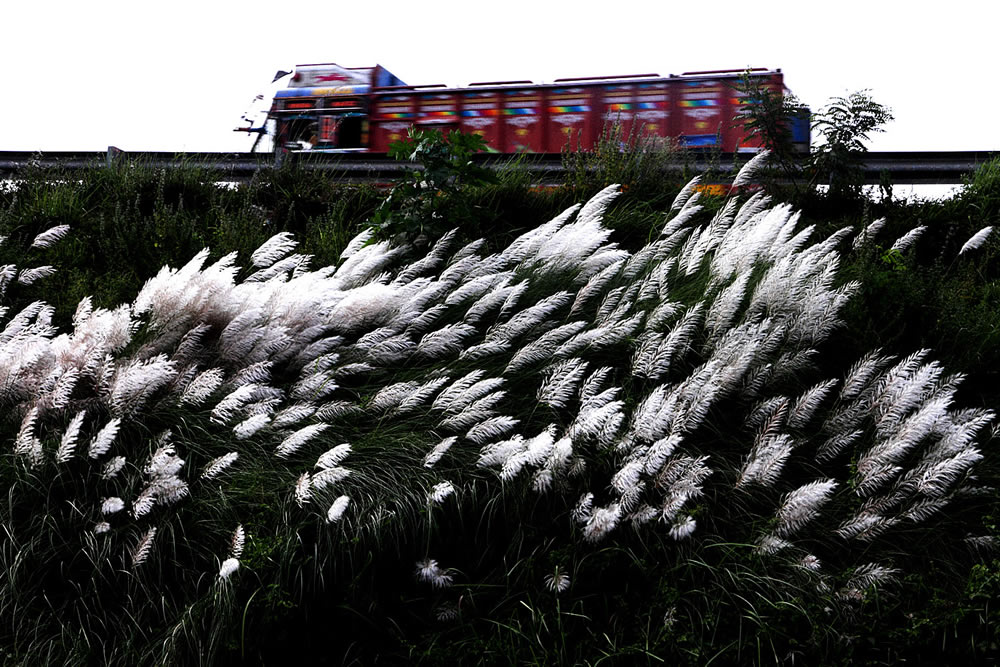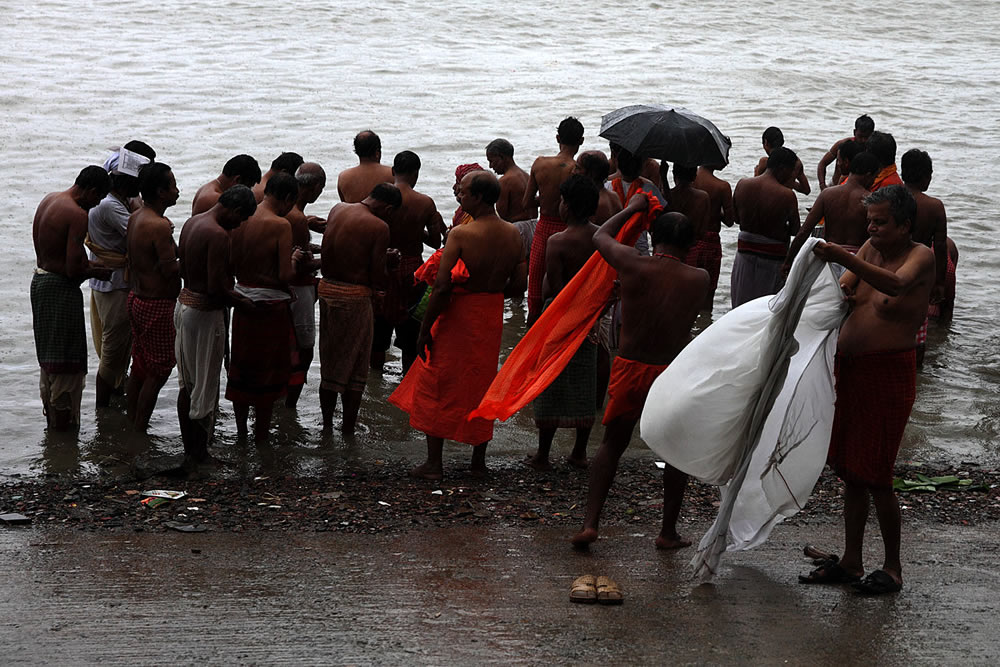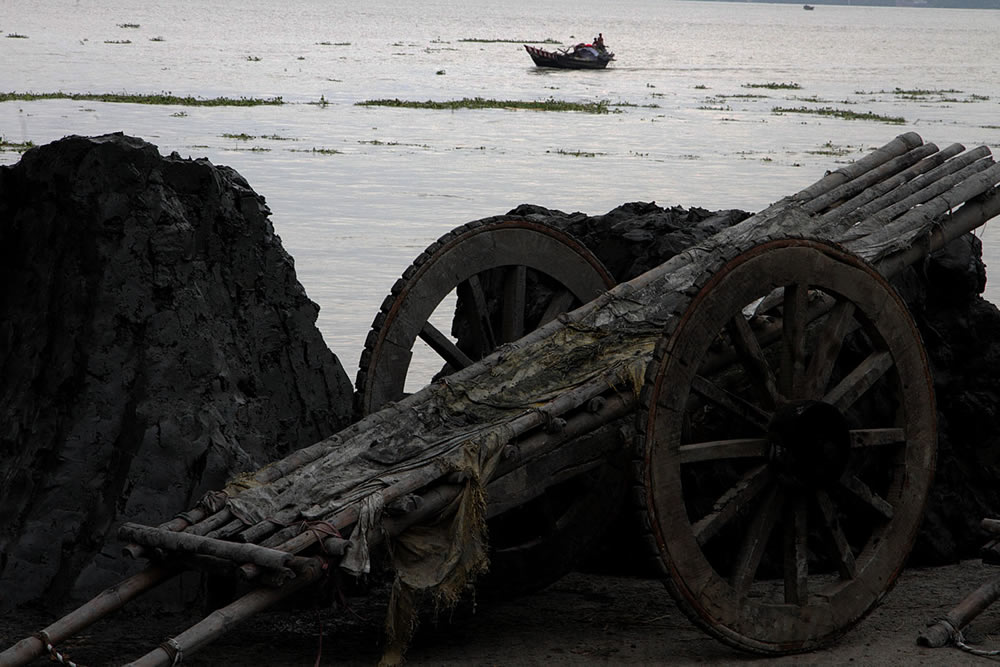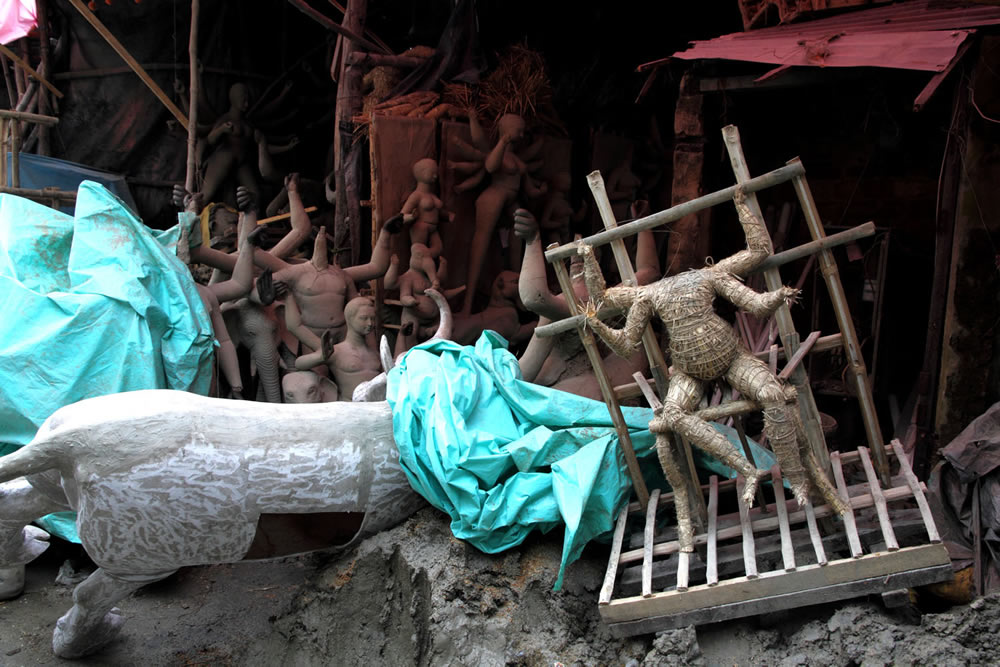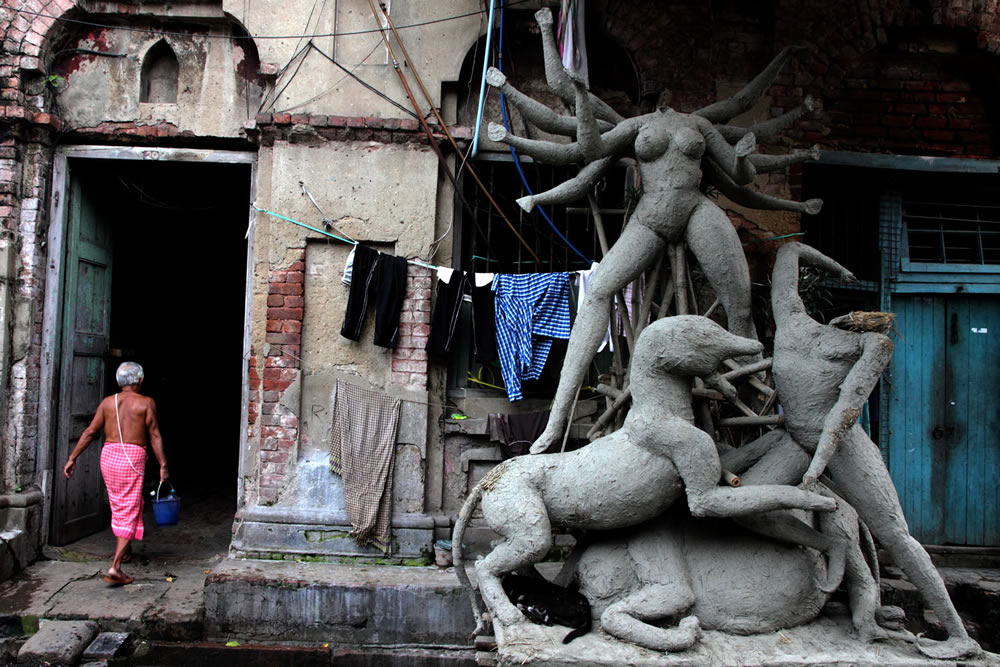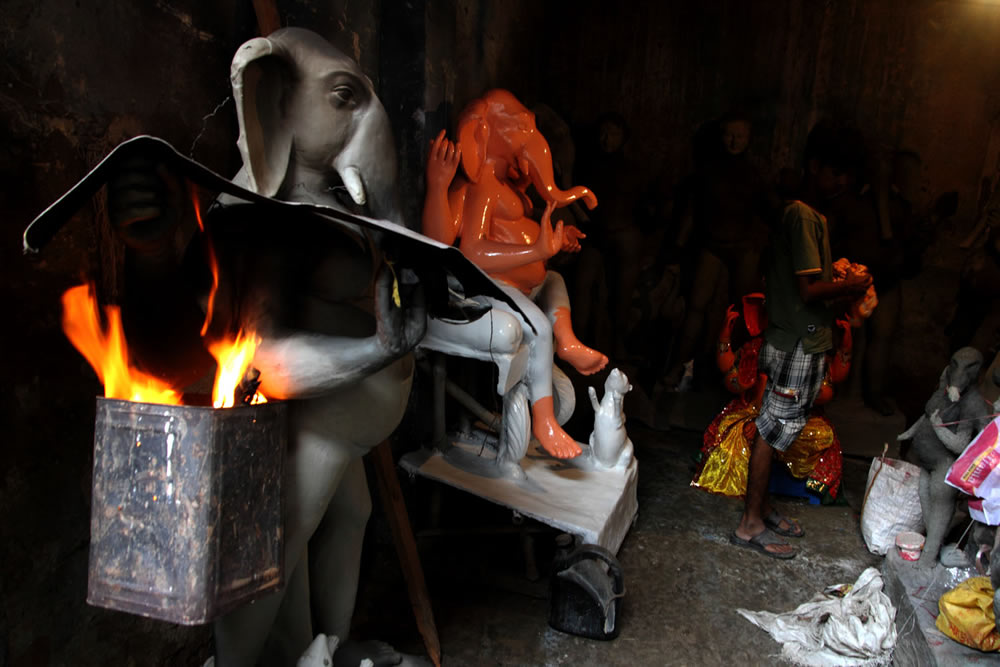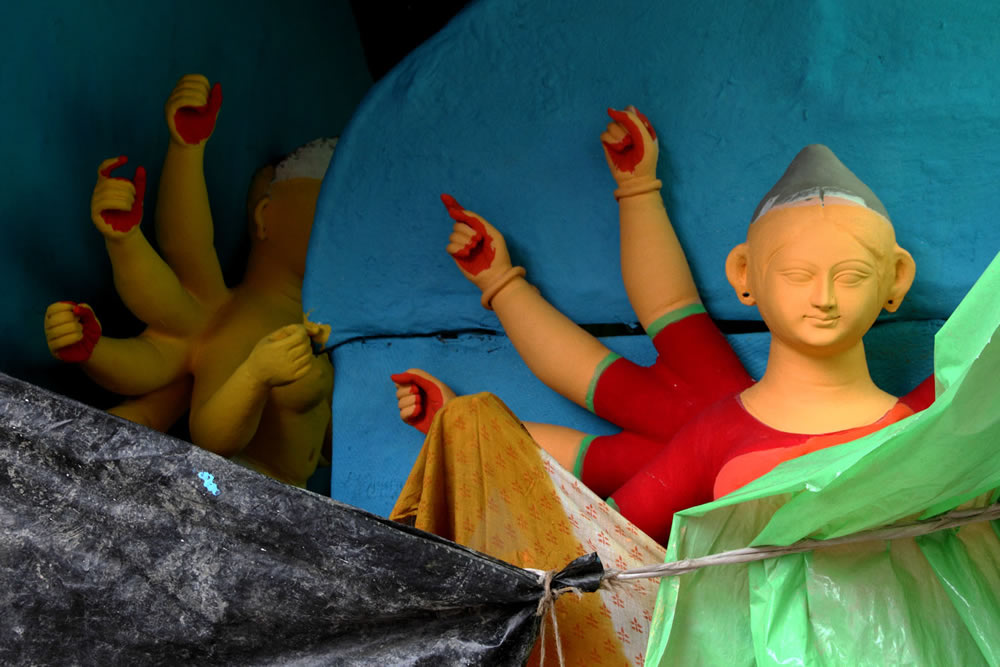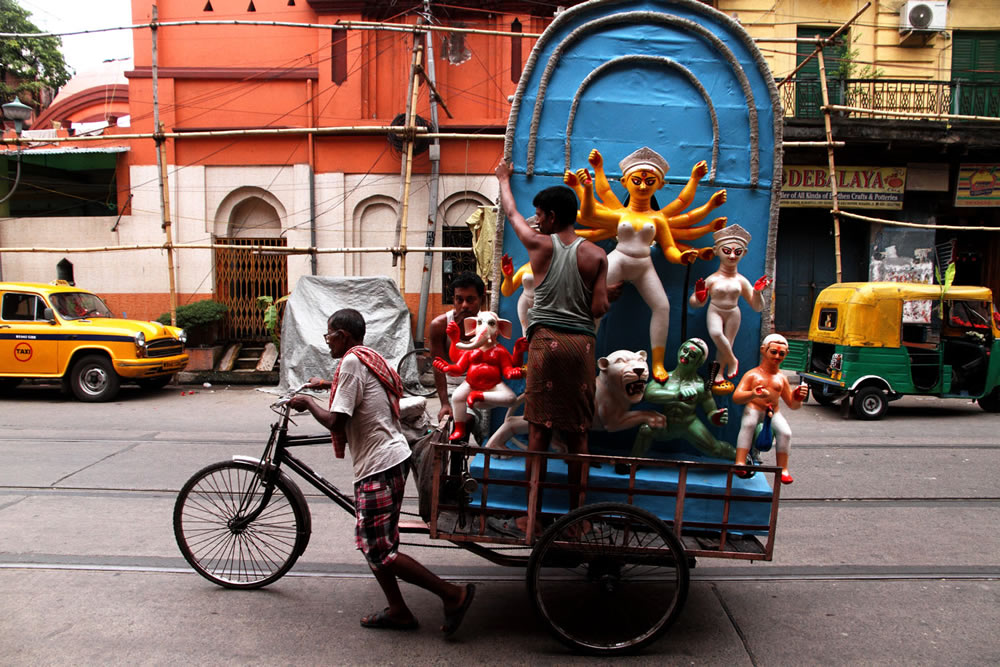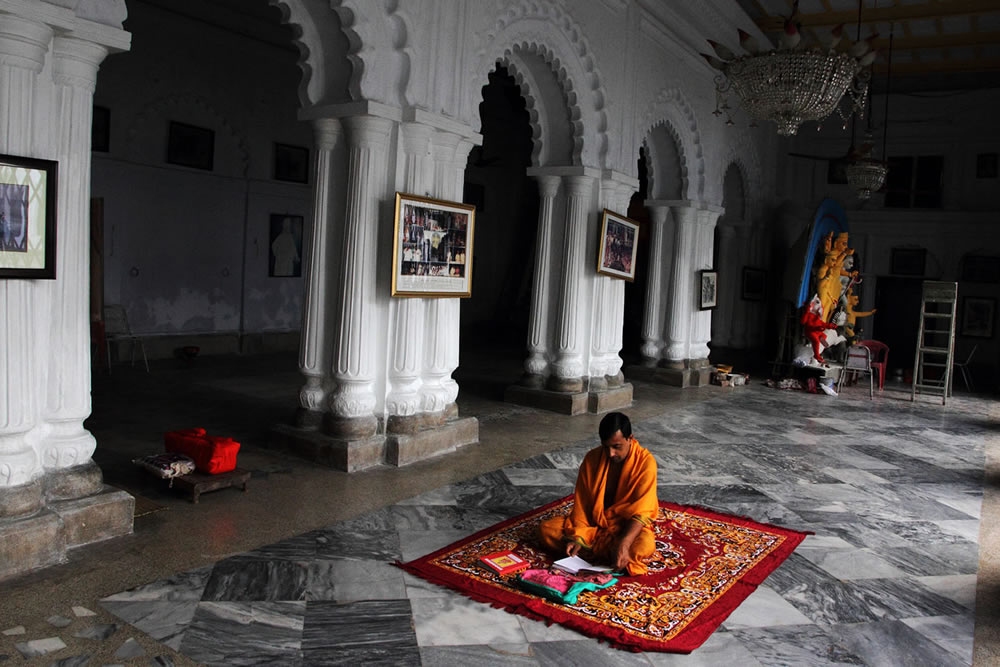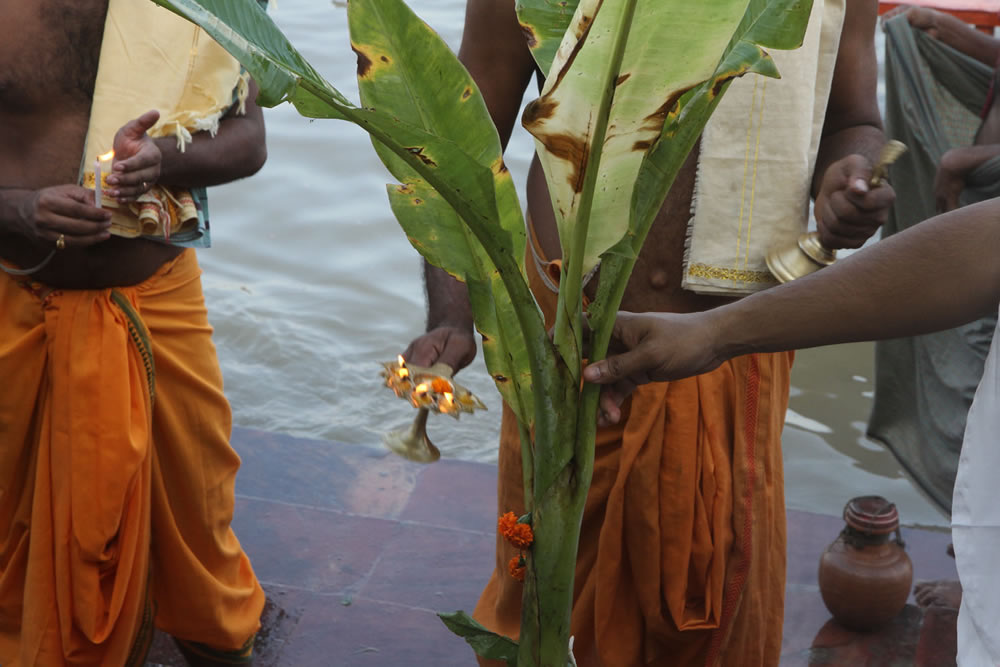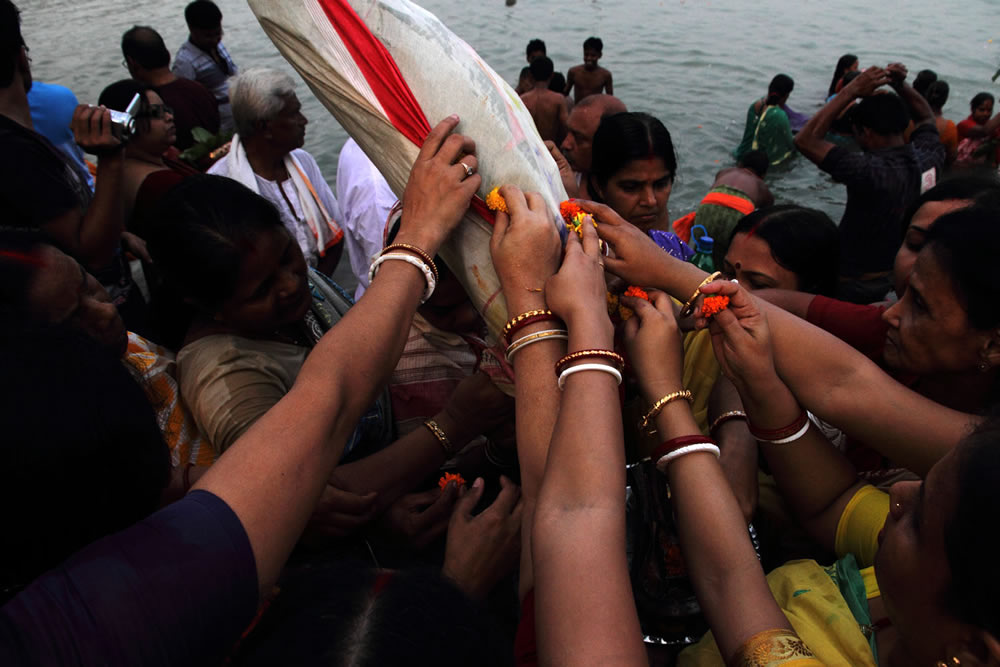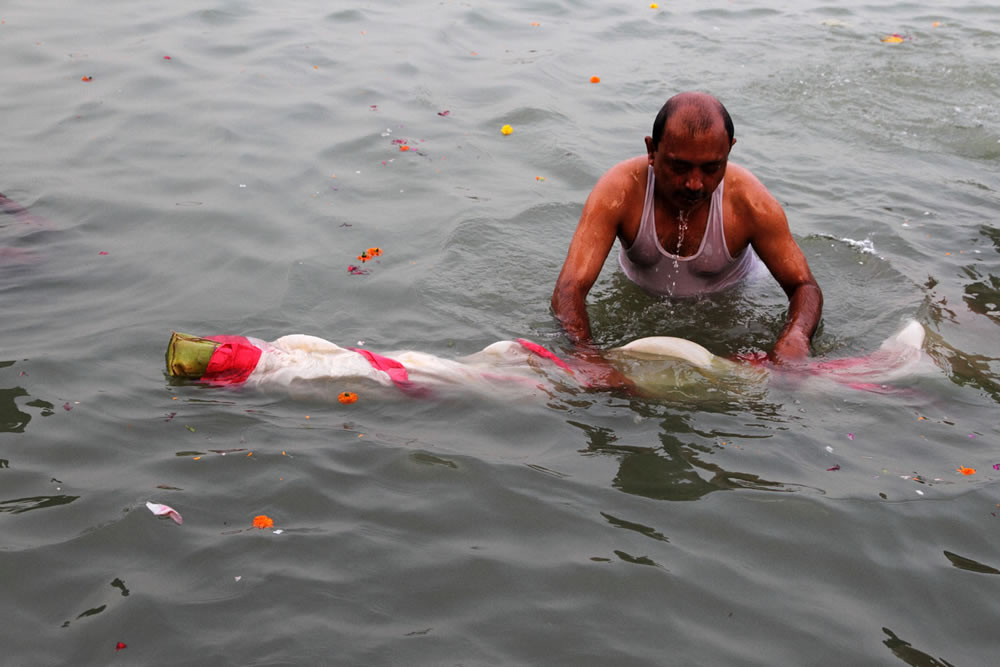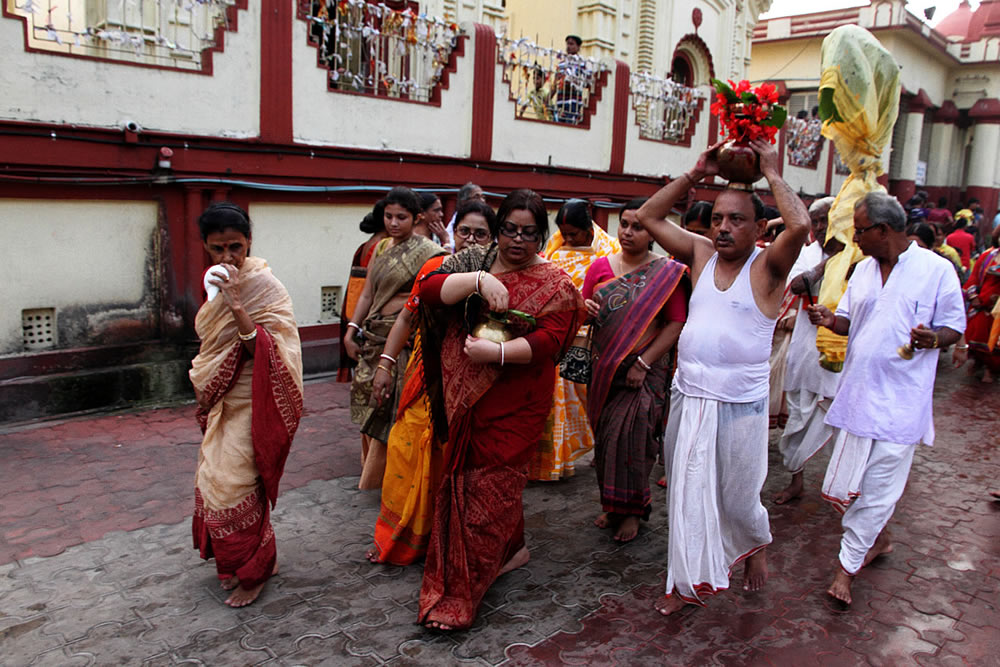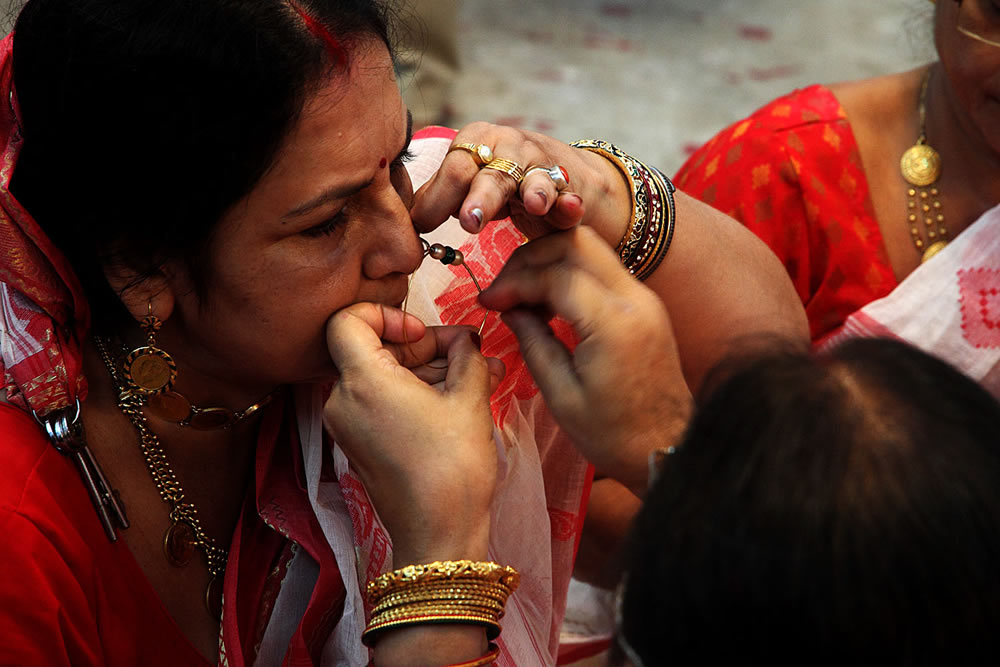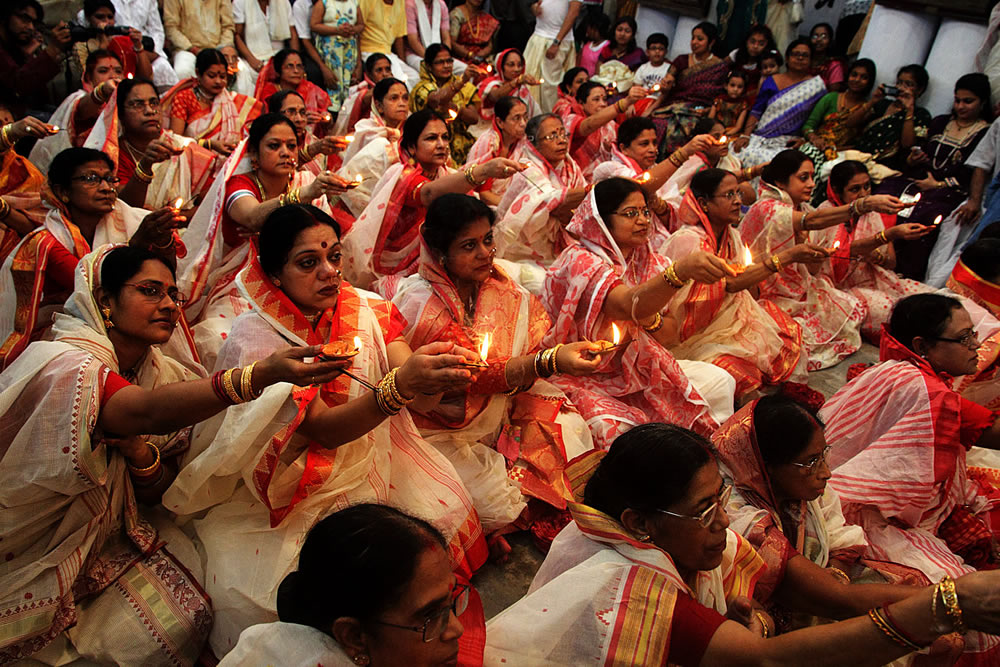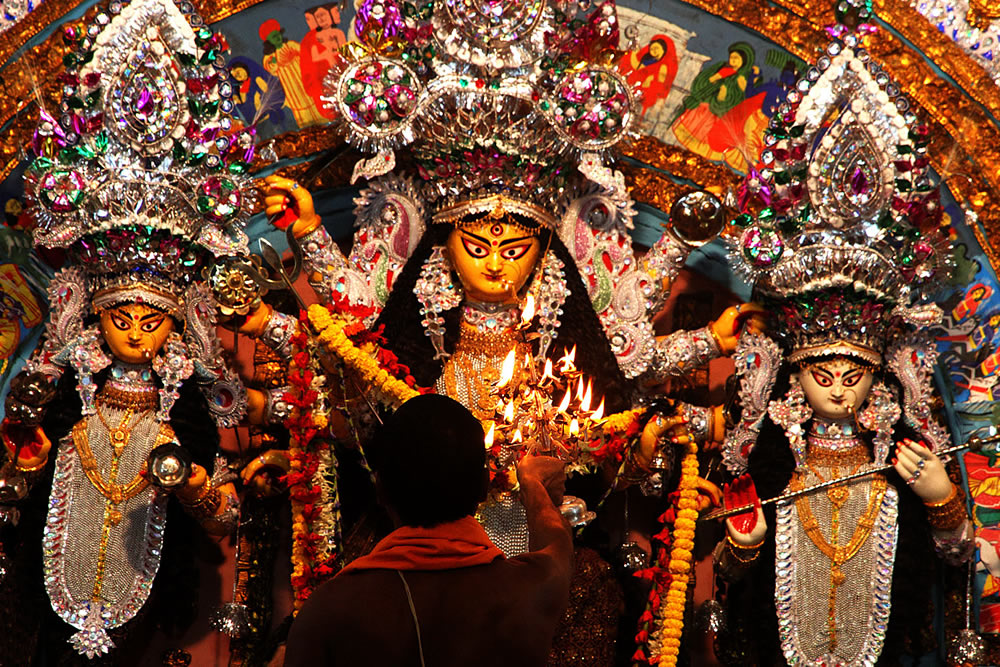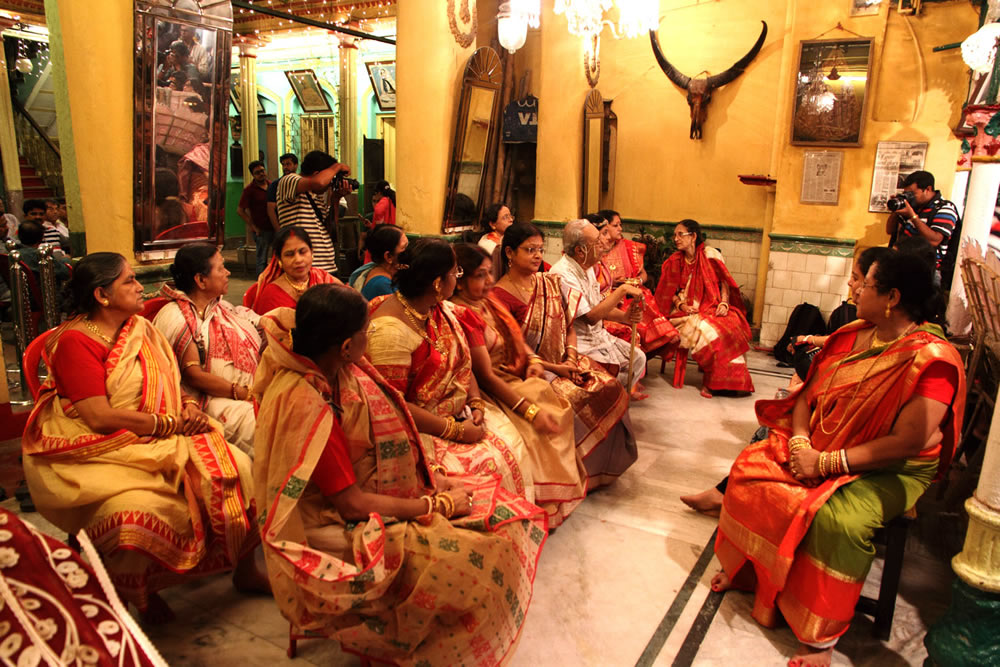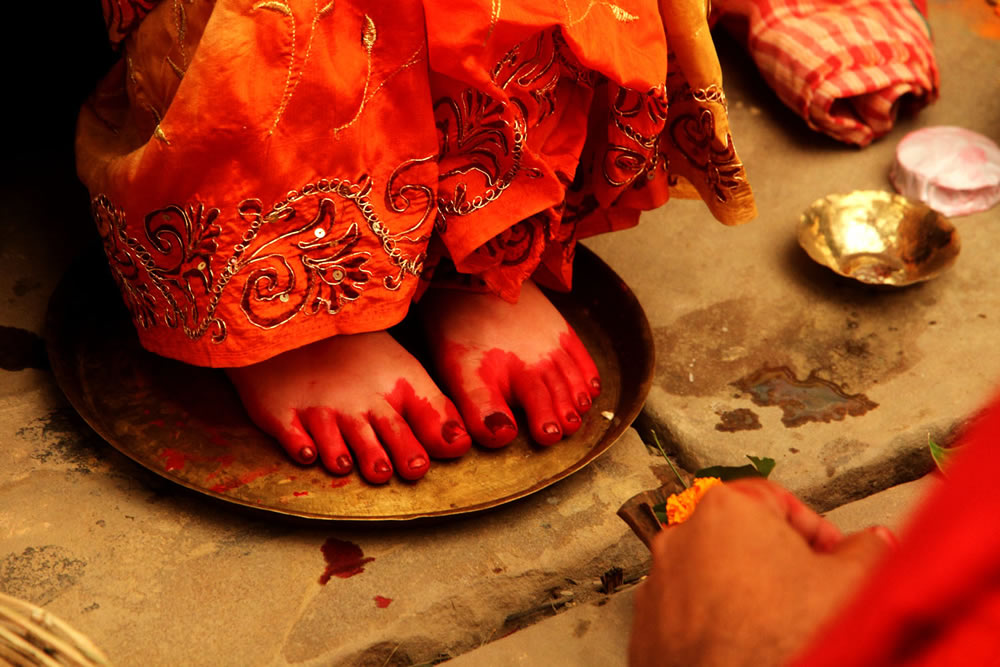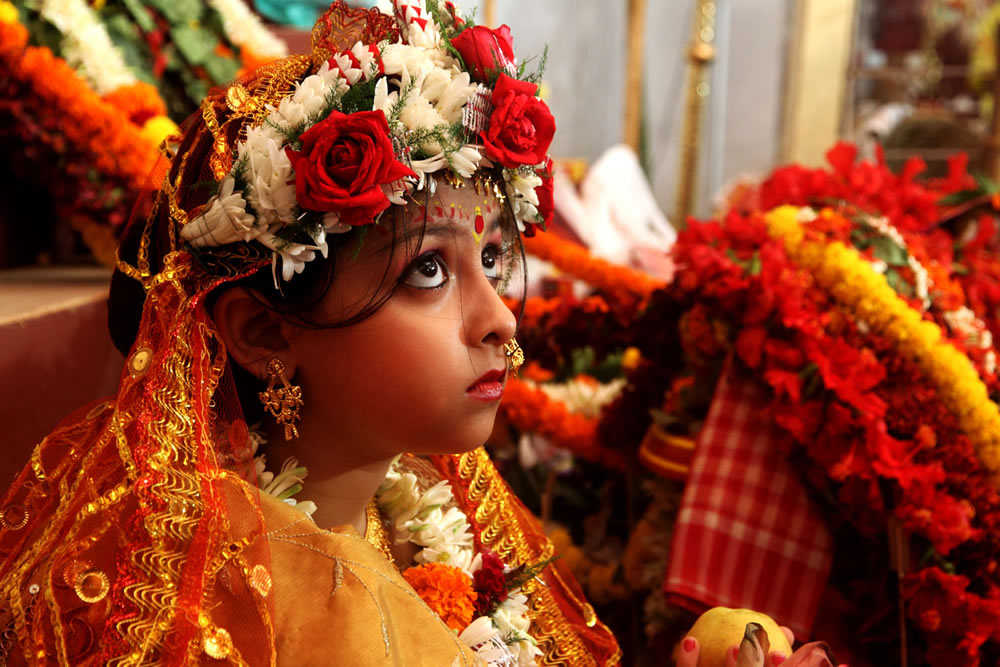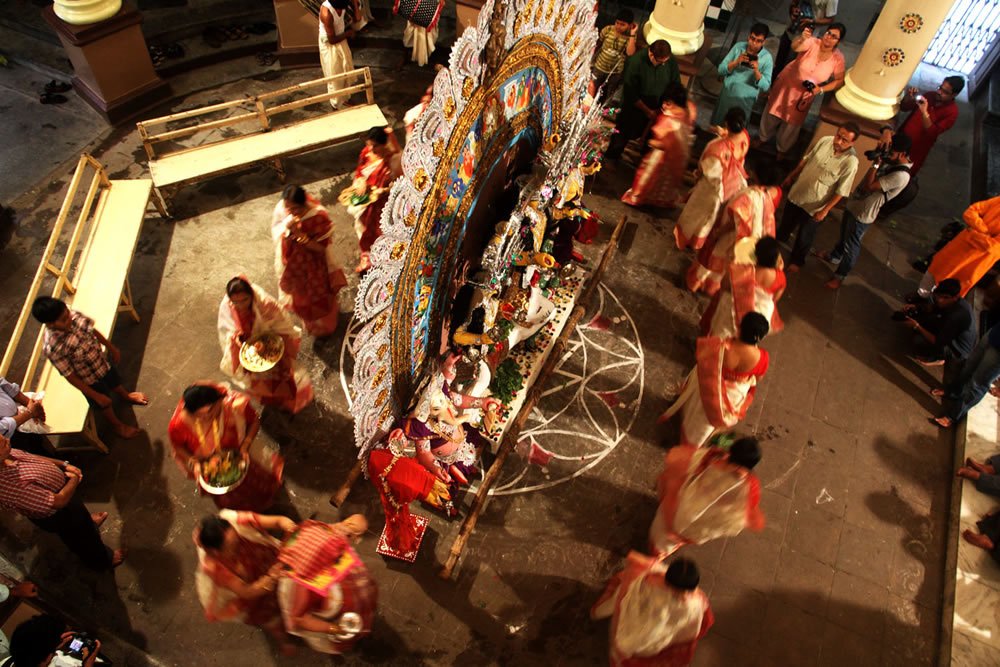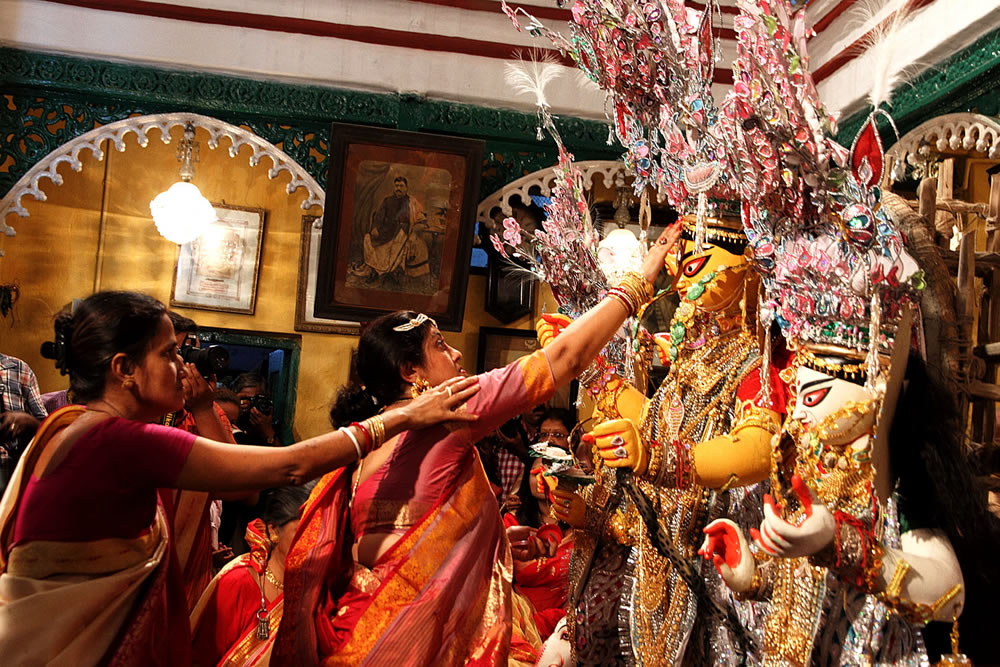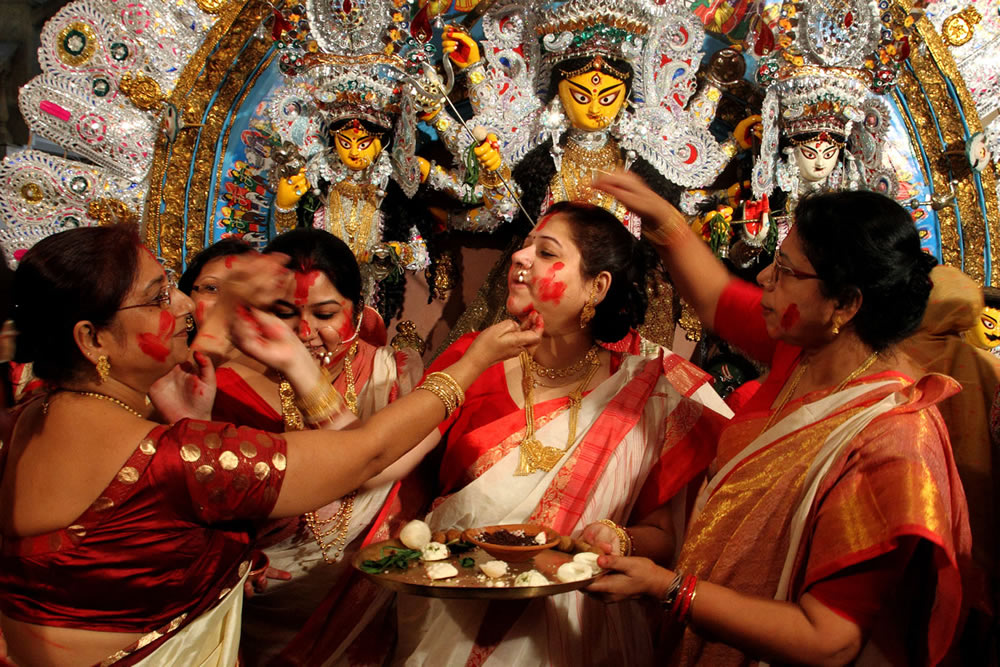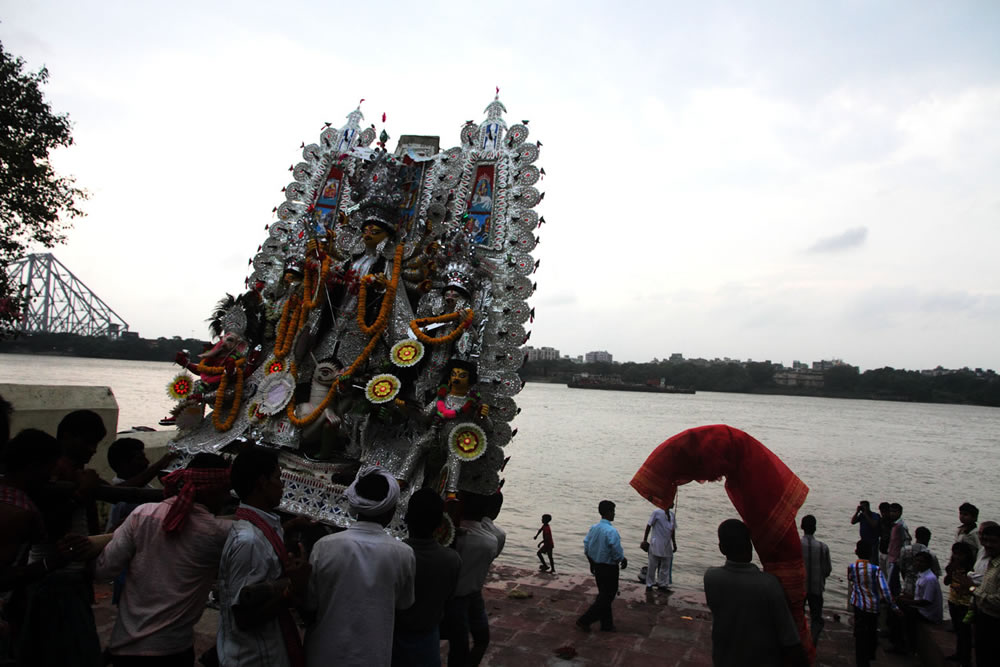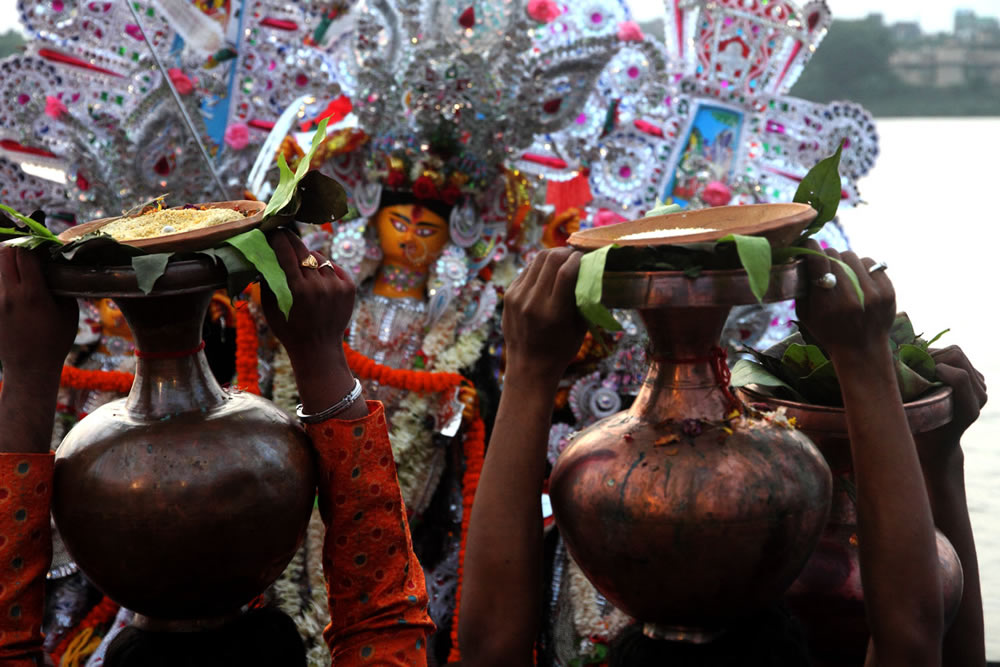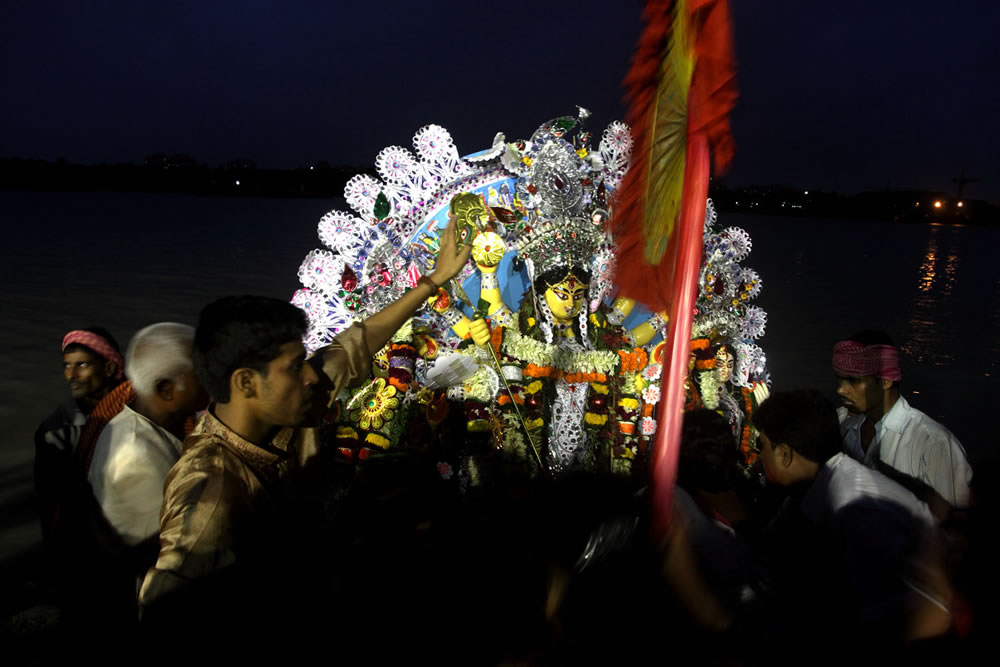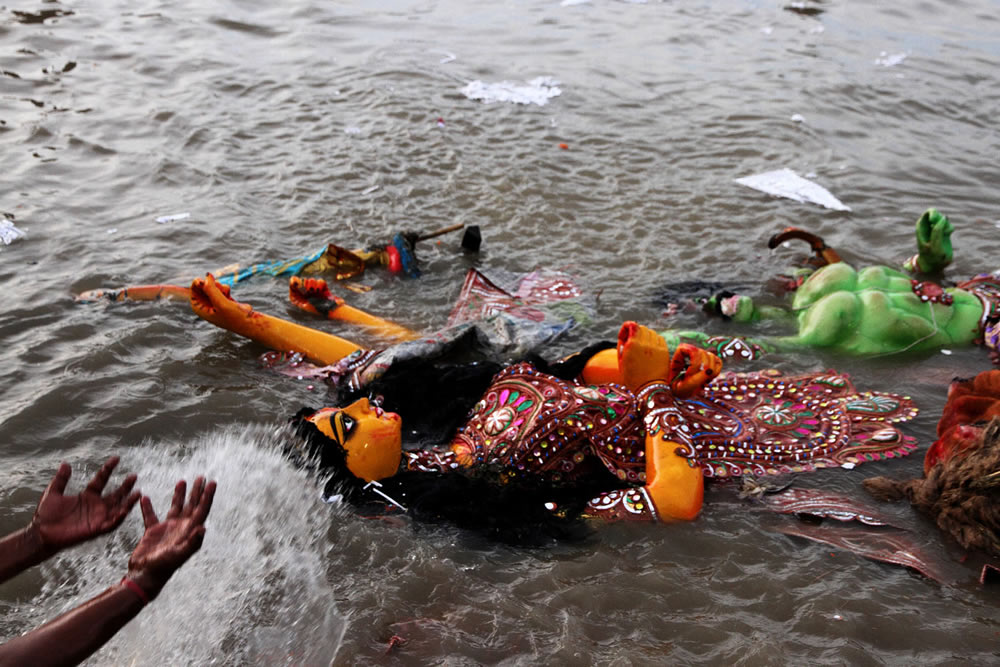 About Nilanjan Ray
NILANJAN RAY (b. 1959) has a handful of exposed stock on "HUMAN INTEREST" and keeps stock of other people's money in a Bank since it is his profession.
Has received wide appreciation Internationally as well as Nationally. Has received Merit Prize from National Geographic, USA & National Award from Photo Division, Govt. of India.
Solo Photography Exhibition on 'VARANASI – AN ETERNAL CITY' organized by OXFORD BOOKSTORE, Kolkata, NATIONAL CENTRE FOR PERFORMING ARTS, (NCPA), Mumbai and INDIA INTERNATIONAL CENTRE (IIC), New Delhi.
Solo Photography Exhibition on "FAITH – A QUAINT EMOTIONS" was organized by INDIA INTERNATIONAL CENTER, NEW DELHI from 29th Novemvber,2016 to 9th December,2016.
Other than above, my photographs are selected for exhibition at British Council, UNICEF, ACADEMY OF FINE ARTS, Calcutta, LALIT KALA ACADEMY, New Delhi etc.
Photographs are also selected for a Book" Framed City" – published at Indian Art Festival, New Delhi.
Photographs are also selected for a Book "INDIA- 5 Senses "by Roli Books.
Photographs & Articles are published regularly in leading daily Newspapers and Magazines.
Received letter of appreciation from Maitre Henri Cartier-Bresson. Paris.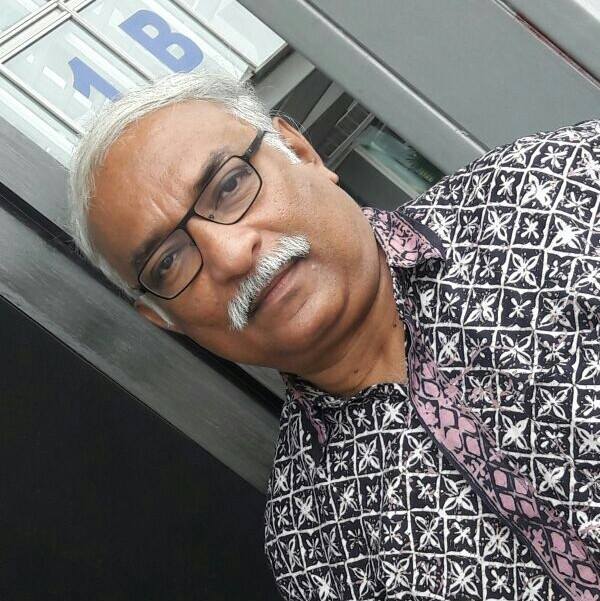 You can find Nilanjan Ray on the Web :
Copyrights:
All the pictures in this post are copyrighted Nilanjan Ray. Their reproduction, even in part, is forbidden without the explicit approval of the rightful owners.