NILANJAN RAY (b. 1959) has a handful of exposed stock on "HUMAN INTEREST" and keeps stock of other people's money in a Bank since it is his profession. Has received wide appreciation Internationally as well as Nationally.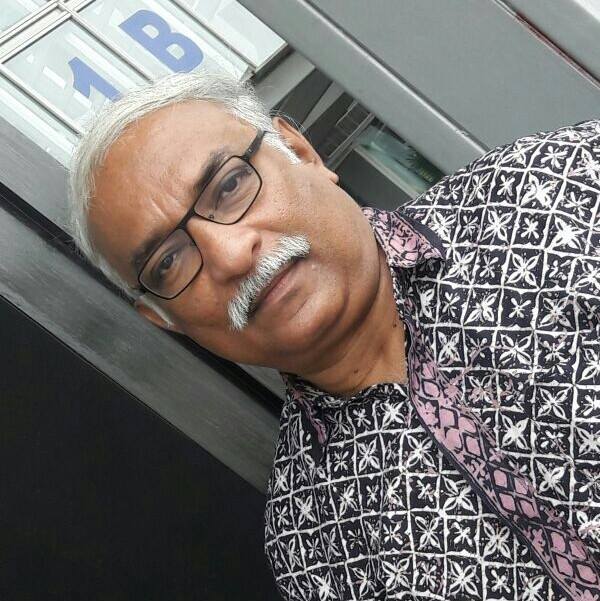 Some of his achievements:
Has received Merit Prize from National Geographic, USA & National Award from Photo Division, Govt. of India.
Solo Photography Exhibition on 'VARANASI – AN ETERNAL CITY' organized by OXFORD BOOKSTORE, Kolkata, NATIONAL CENTRE FOR PERFORMING ARTS, (NCPA), Mumbai and INDIA INTERNATIONAL CENTRE (IIC), New Delhi.
Solo Photography Exhibition on "FAITH – A QUAINT EMOTIONS" was organized by INDIA INTERNATIONAL CENTER, NEW DELHI from 29th Novemvber,2016 to 9th December,2016.
Other than above, my photographs are selected for exhibition at British Council, UNICEF, ACADEMY OF FINE ARTS, Calcutta, LALIT KALA ACADEMY, New Delhi etc.
Photographs are also selected for a Book" Framed City" – published at Indian Art Festival, New Delhi.
Photographs are also selected for a Book "INDIA- 5 Senses "by Roli Books.
Photographs & Articles are published regularly in leading daily Newspapers and Magazines.
Received letter of appreciation from Maitre Henri Cartier-Bresson. Paris.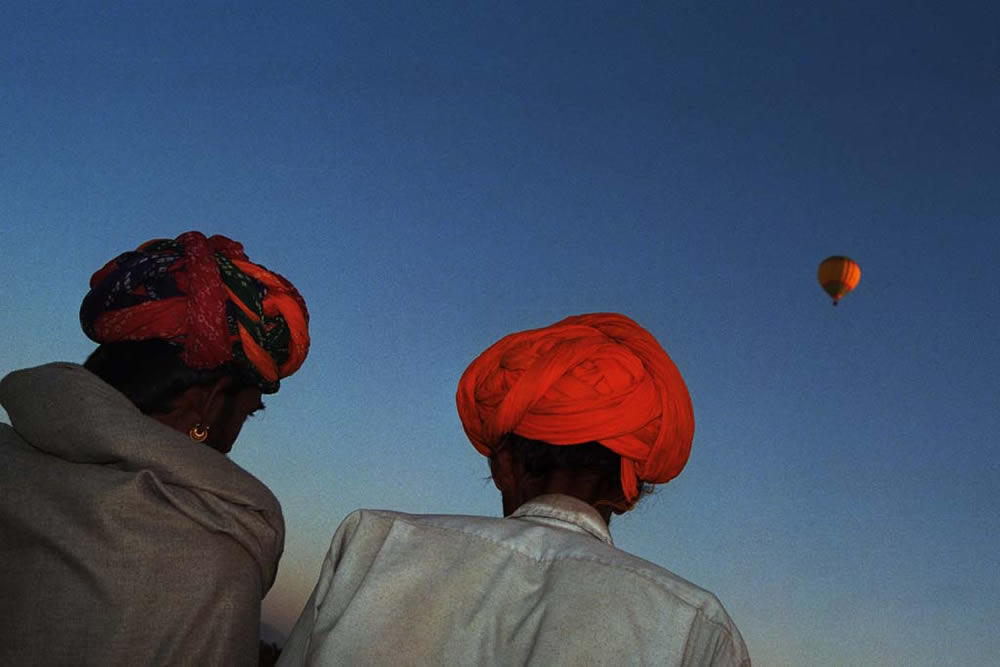 What first drew you to Photography and how did you discover it?
Basically, I love drawing since my childhood. When I was in college, I met one of my classmates, who used camera when we were in any trip. He took the snaps and when he came with those black & white prints, it's fascinating me.
Then in my service life, first I bought a camera Asahi Pentax K 1000 and started my Photography journey.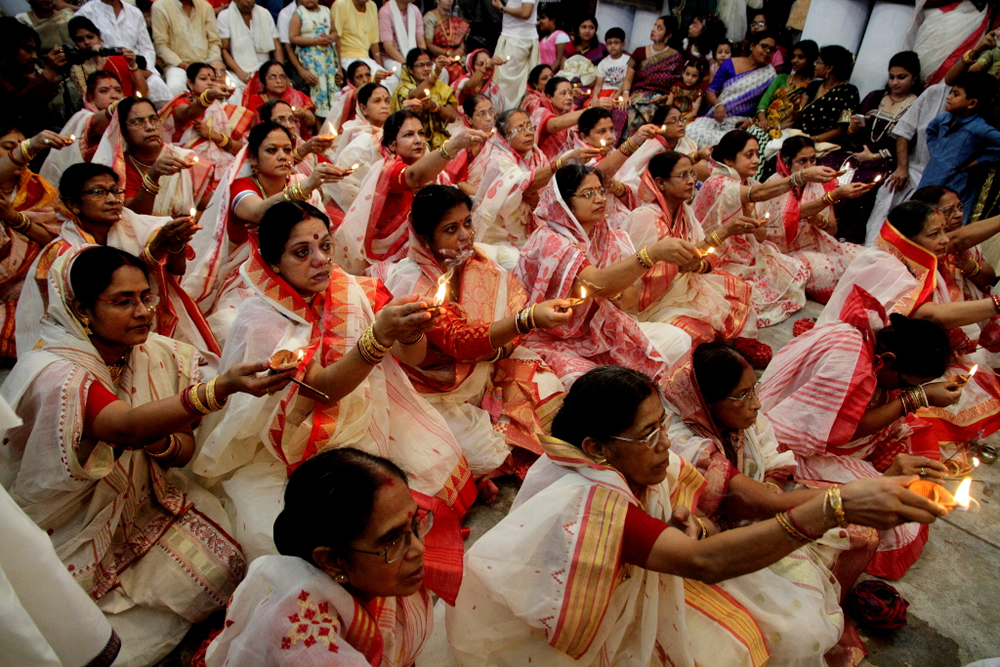 How did you get interest about people and documentary Photography?
There after I was become a member of an oldest club of our country "PHOTOGRAPHIC ASSOCIATION OF BENGAL", Kolkata, where Mr. Satyajit Ray was an Honorary Member. Every Saturday evening, we all junior members used to gather there to learn some useful tips from some Great Photographers, who were showcasing their Photographs. All photographs were in Black & White and related to people's mood, culture etc. Gradually, my interest grows towards the people's behaviour & culture. Since then I am trying to create documentary photography, which can tell astory of Life.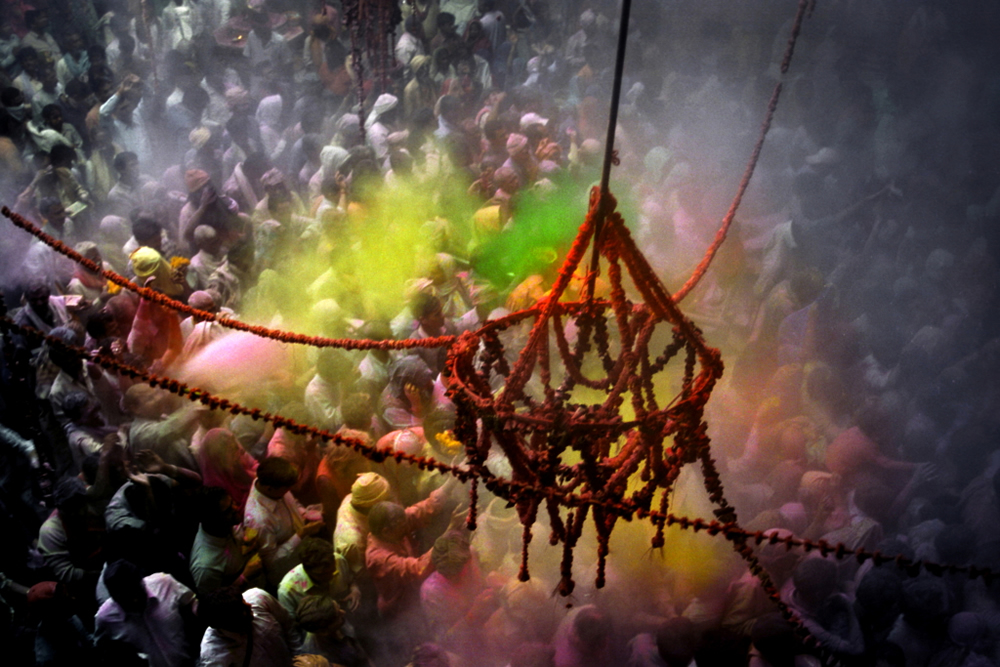 How important is Culture & Tradition for any country. Since your Picture strongly reflects Indian Culture?
It is an indisputable fact that no society can exist without a culture, knowing that culture is the way of life of a people. Therefore, every society, no matter of its size or population must exist with certain cultural values and norms.
Tradition contributes a sense of comfort and belonging. It brings families together and enables people to reconnect with friends. Tradition reinforces values such as freedom, faith, integrity, a good education, personal responsibility, a strong work ethic, and the value of being selfless.
Tradition offers an excellent context for meaningful pause and reflection.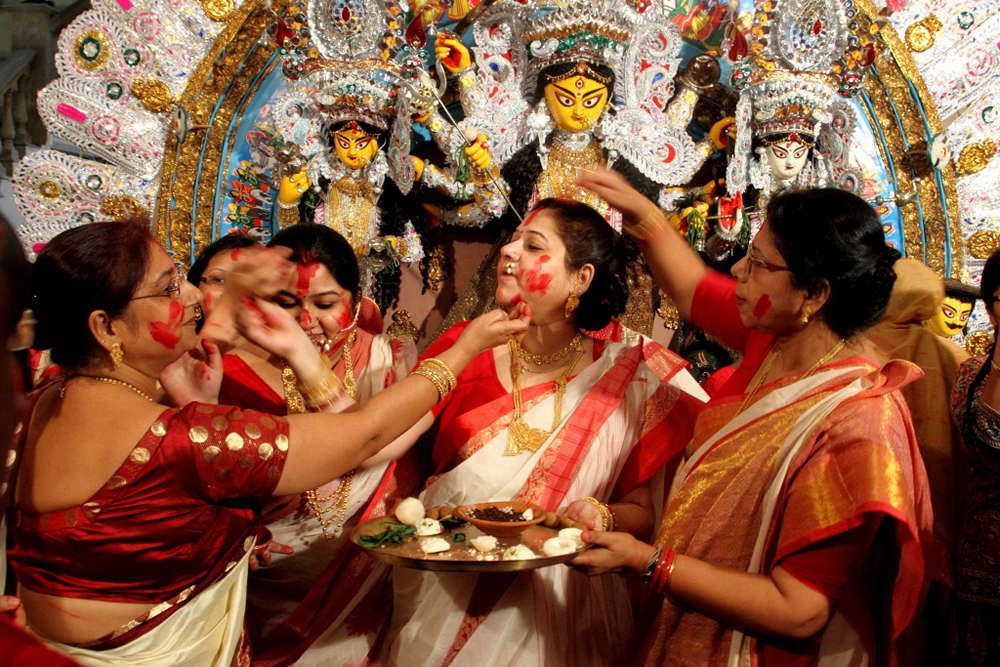 For Nilanjan, what does it takes to make a good photograph?
The most important element of a good photograph is the ability of the photo to communicate with the viewer. It should be able to tell a story through its composition, lighting, and most importantly its subject matter.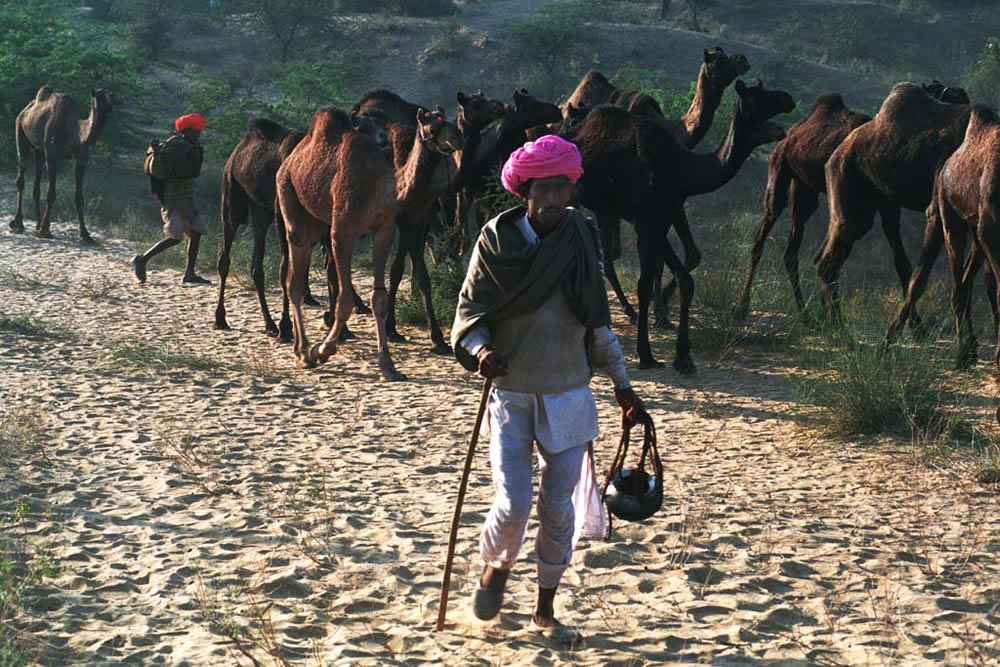 What do you want your viewers to take away from your work?
My Photography is a kaleidoscope of images on:
Nature
Religion/Faith/Festivals
Social Issues etc
This is so because I am greatly influenced by whatever is around me and hence thevariety of topics.
To be able to give my viewers an out-of-body experience by transporting them to those worlds through my lenses would truly be the ultimate achievement for me as a passionate photographer.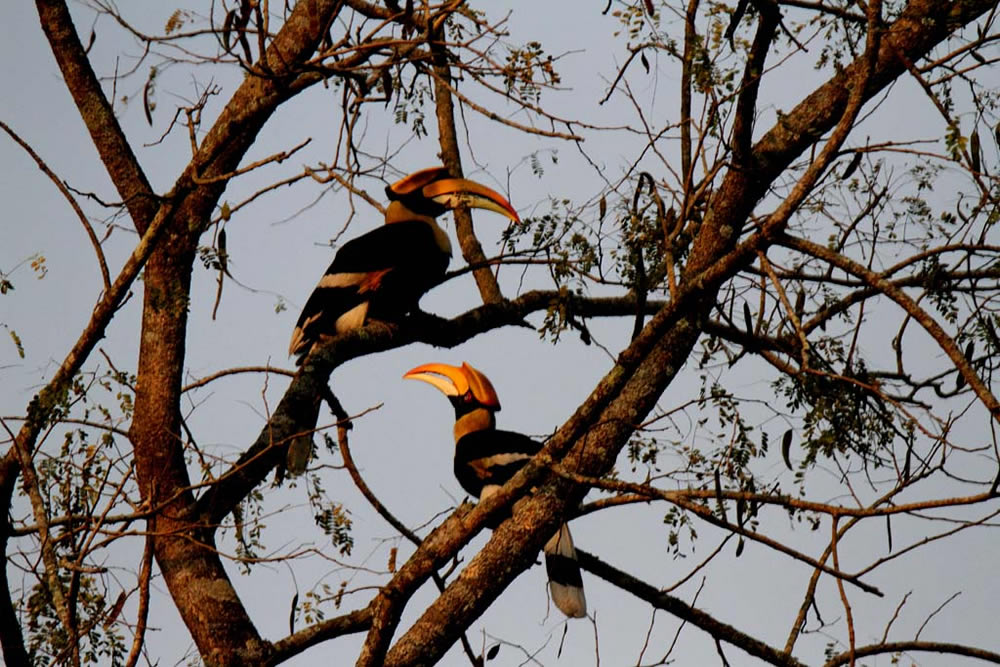 Can you please choose one picture from your portfolio and share the story behind the making?
I was on a trip to Varanasi at the time of Kartik Purnima (Mid November). At morning, myself with my friend were roaming around the Ghats. It was a fantastic weather and we were enjoying different activities of the People around the Ghats.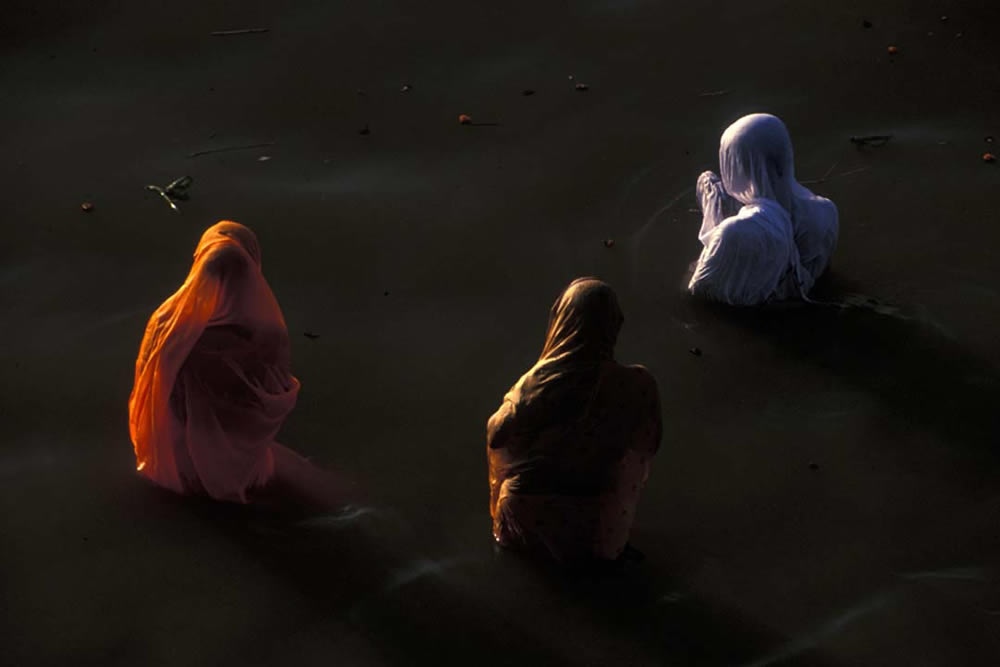 We were sitting at highpoint and sipping tea at the Ghats, enjoying the beautiful climate. Suddenly, I saw these three ladies are taking their holy deep in Ganga and start praying to God Suryadev.
I stood with my gear and planned to shoot them from a point. They adjusted themselves as they were stand conveniently for their Puja. I took my gear and look through it. It forms a triangle with a halo all over the three devotees. I took three or four shots in Fuji Velvia color slide. This picture gives me the Great Honour from National Geographic, USA and selected as one of the ten best pictures in that year. This is my first honour in my life.
Your constant source of Inspiration?
Music can evoke memories, thoughts and emotions. Similarly, art created by great artists can help you find your own vision and your own style. My constant sources of inspiration are:
Love what to do
Read
Communicate with Creation.
Nature/People
Music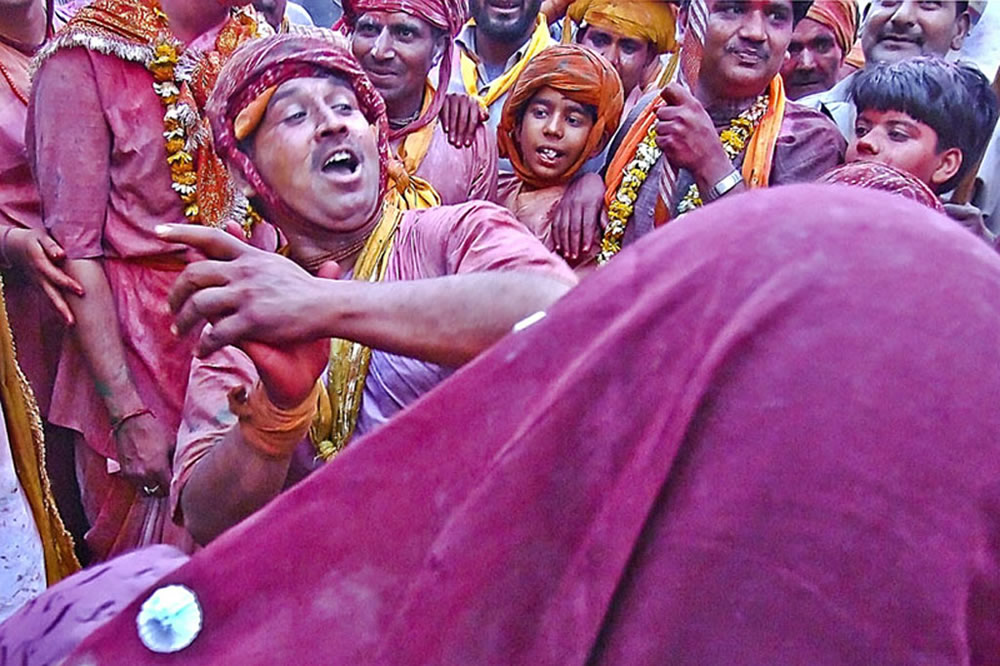 One greatest achievement & one important lesson you have learned being a photographer?
My greatest achievement is the appreciation letter from Henri Cartier Bresson. I was busy with my exhibition on VARANASI – AN ETERNAL CITY and during that time I sent him all the photographs on VARANASI …(around 70 photographs) for his comments. Within a week, I received an appreciation letter along with the selected photographs for my Exhibition and two Catalogues of his exhibition.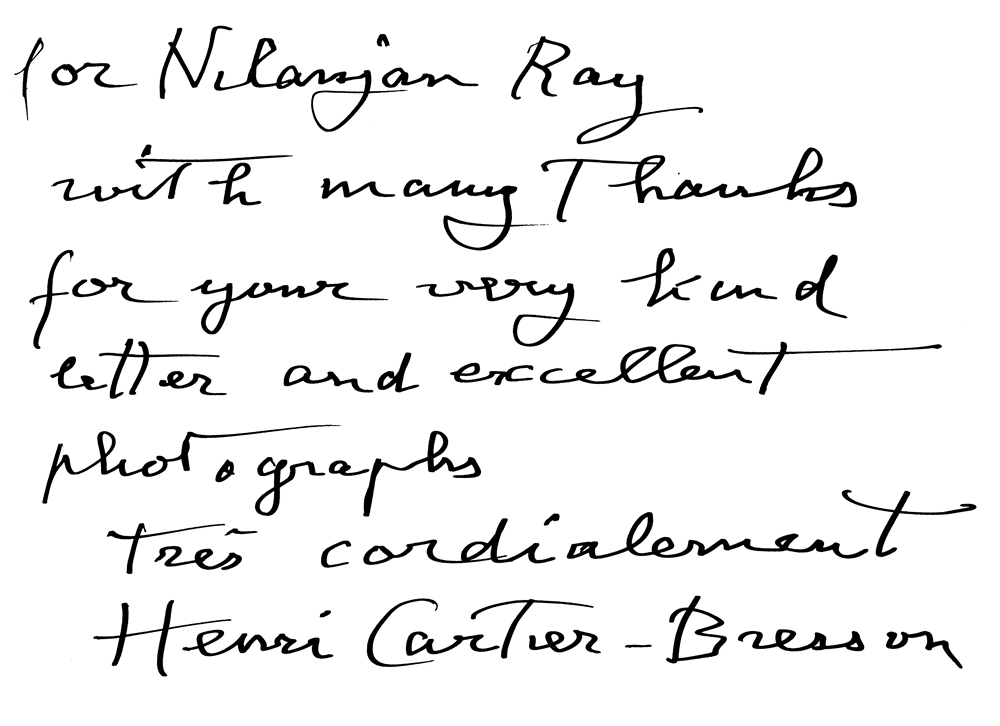 It was an auspicious Day for me because that letter made my day.
The lesson I have learned being a photographer: FOLLOW THE GREATEST, BUT DONOT COPY THE GREATEST.
One place you all always want to visit for Photography?
Actually, I don't have a power to comment on others, but Kolkata and Varanasi are my favourite places for Photography.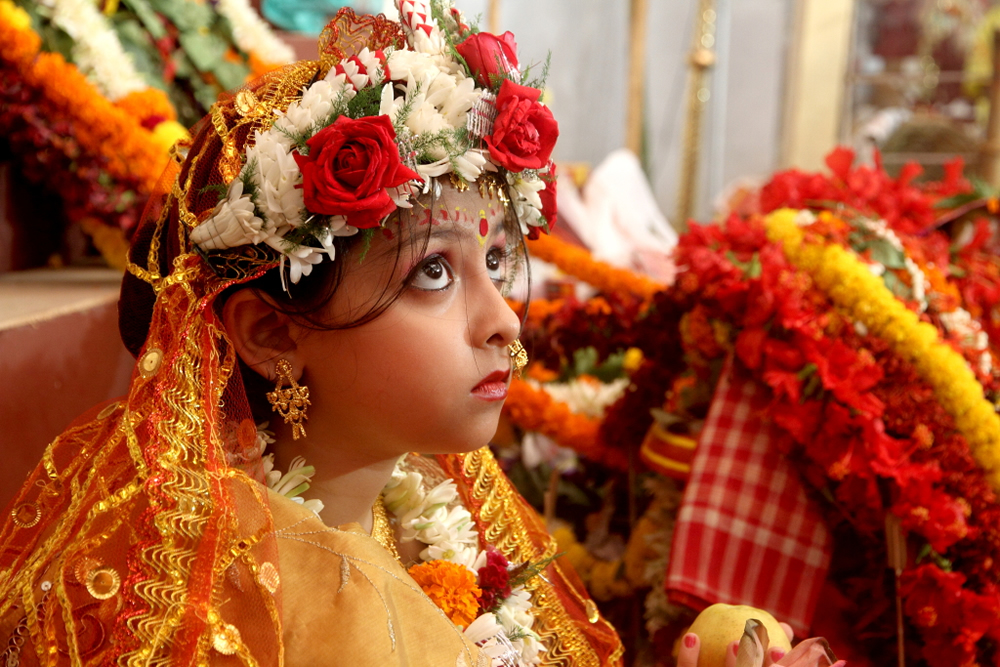 Which Photographers inspire you?
Respected Henri Cartier Bresson, Raghu Rai, Raghubir Singh, Josef Koudelka, Trent Parke, David Alan Harvey, Ami Vitale, Lee Friedlander and some more.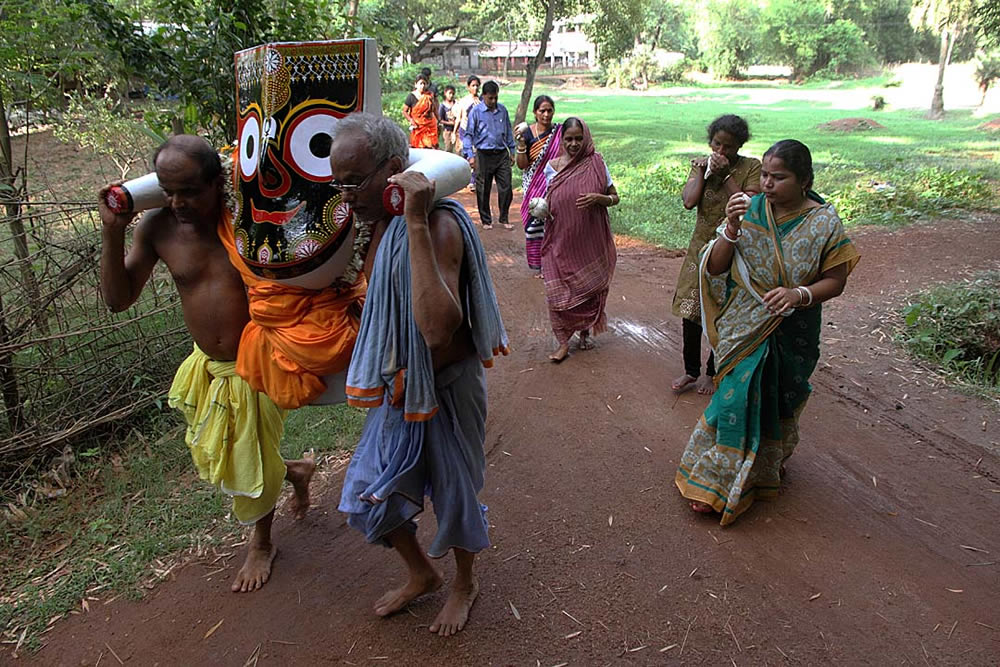 Your Favourite Photography quote?
Photography for me is not looking, it's feeling. If you can't feel what you're looking at, then you're never going to get others to feel anything when they look at your pictures."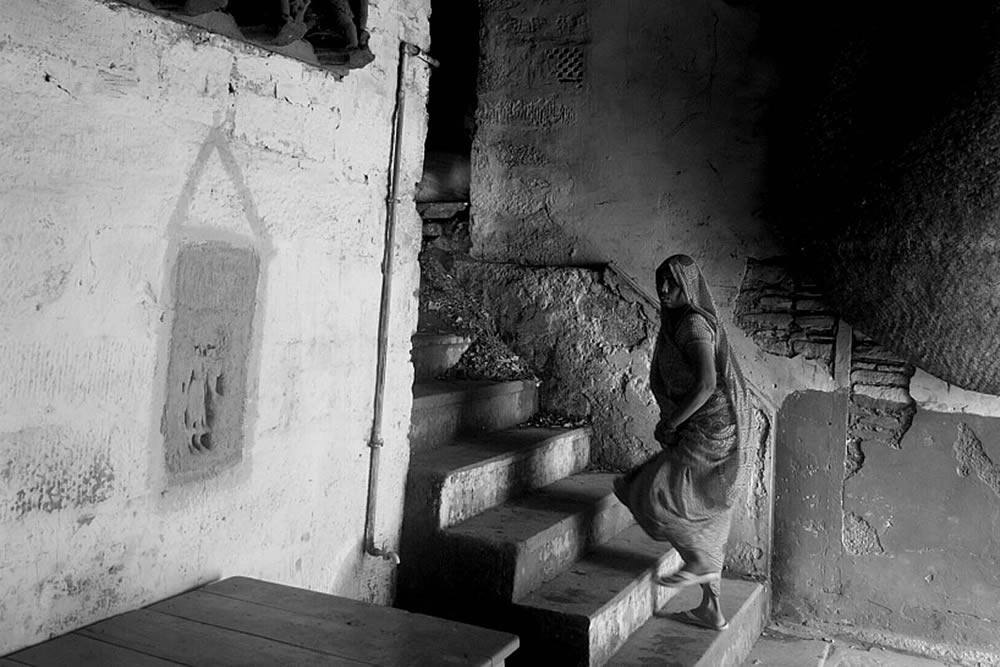 What are some of your favourite Books on Photography?
The Decisive Moments by Henri Cartier Bresson, Calcutta by Raghu Rai, Varanasi & Monsoon by Raghubir Singh, Chaos by Josef Koudelka and many more.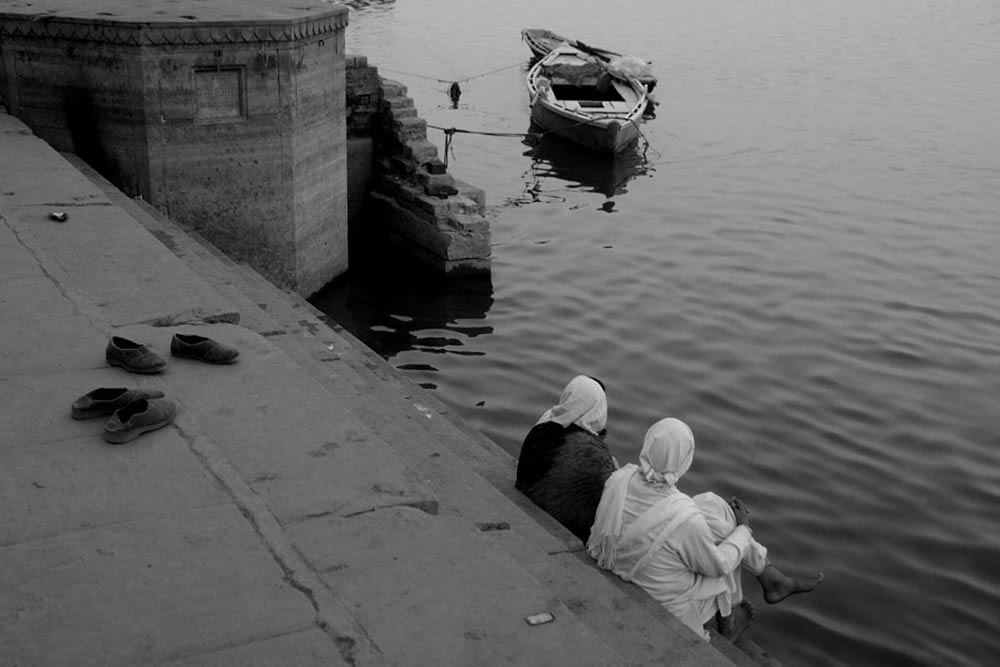 What camera do you use the majority of the time?
Mainly, I used analogue camera- Canon EOS Rebel G with Fuji Neopan 400 asa film (as I fond of Black & White photography) and Canon EOS 7D in digital format.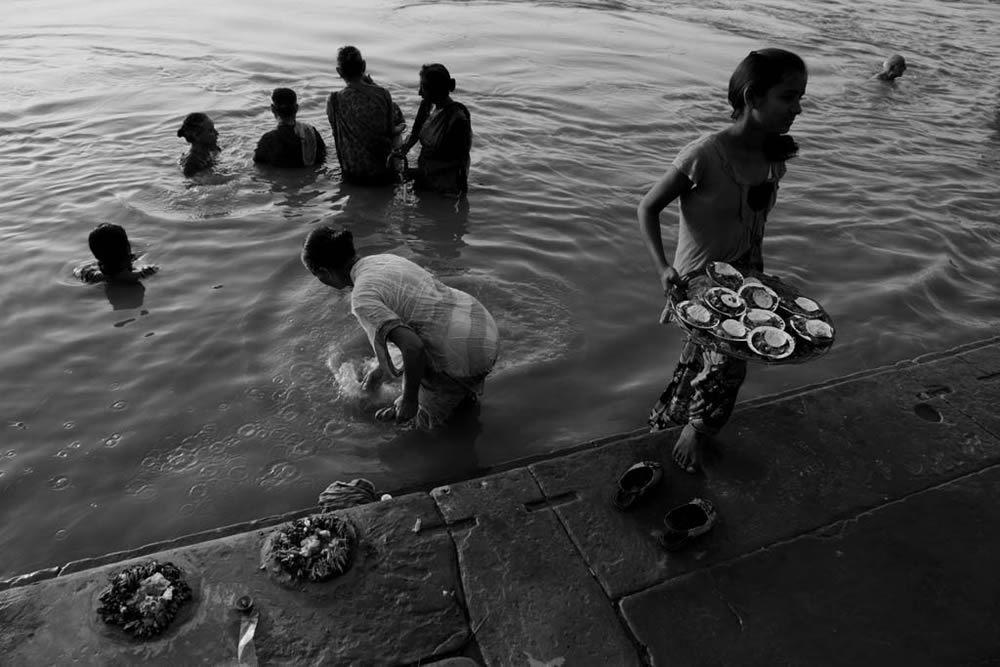 Apart from Photography, tells us your hobbies and Interests?
I like Music, Good Movies, Trekking as well as roaming in and around. Interested to interacts with Great People in any creative fields, which helps me lot.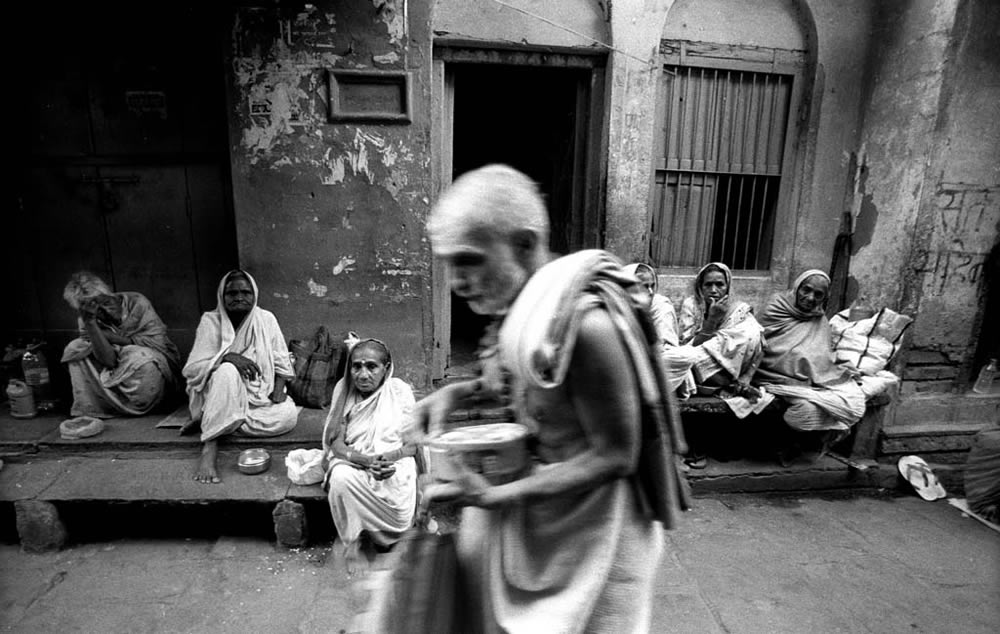 Any tips for aspiring Photographers?
Listen Good Music, interact with Great Creative Peoples, Think Positive, Don't copy the Greatest, just follow them. Also must have an inner eye to feel the Situation to Photograph. (Very important).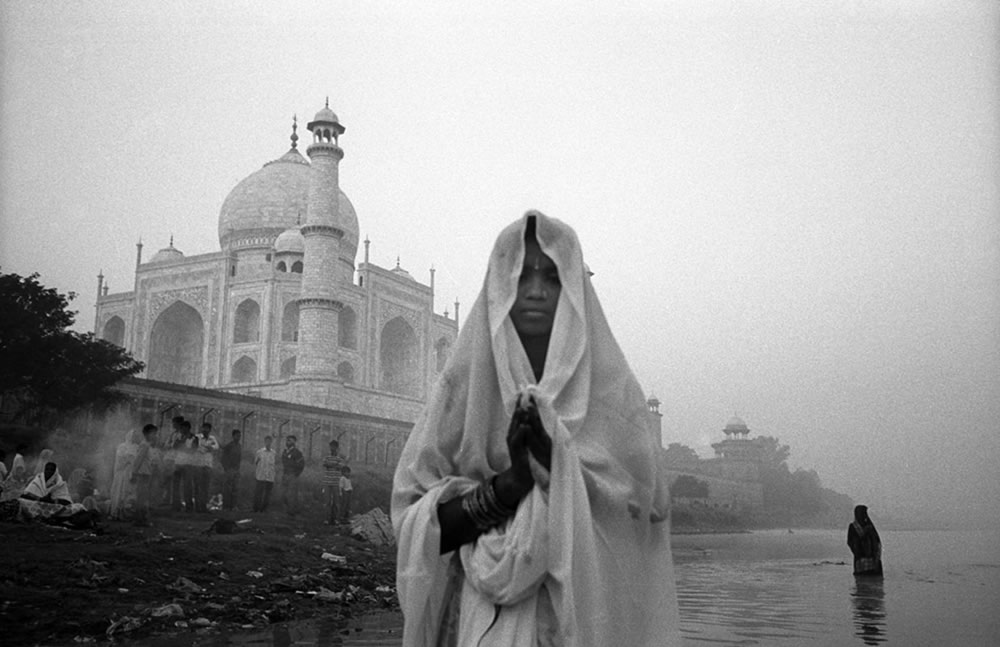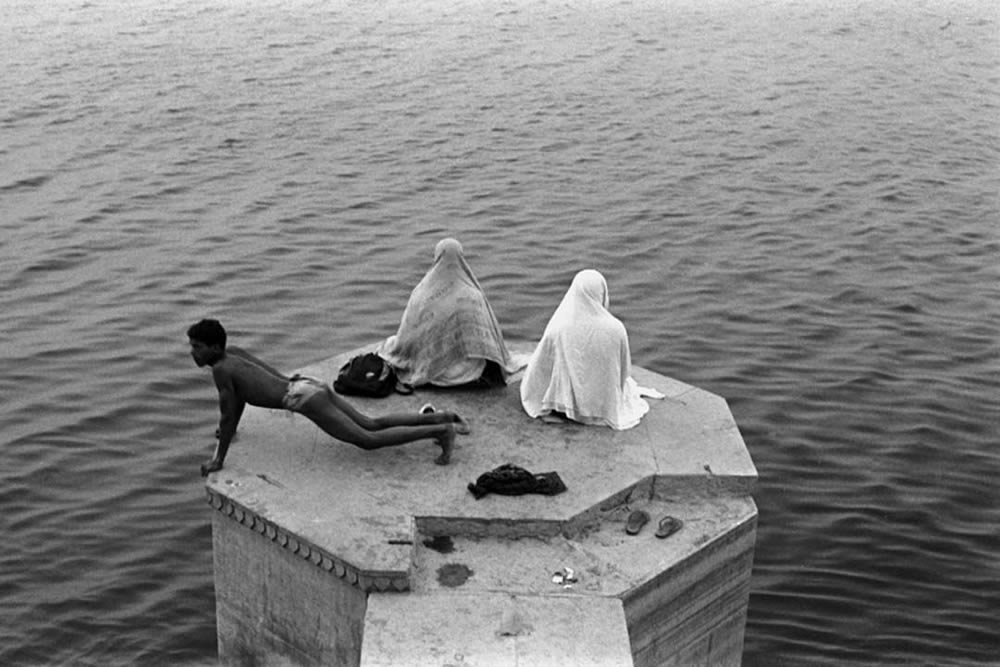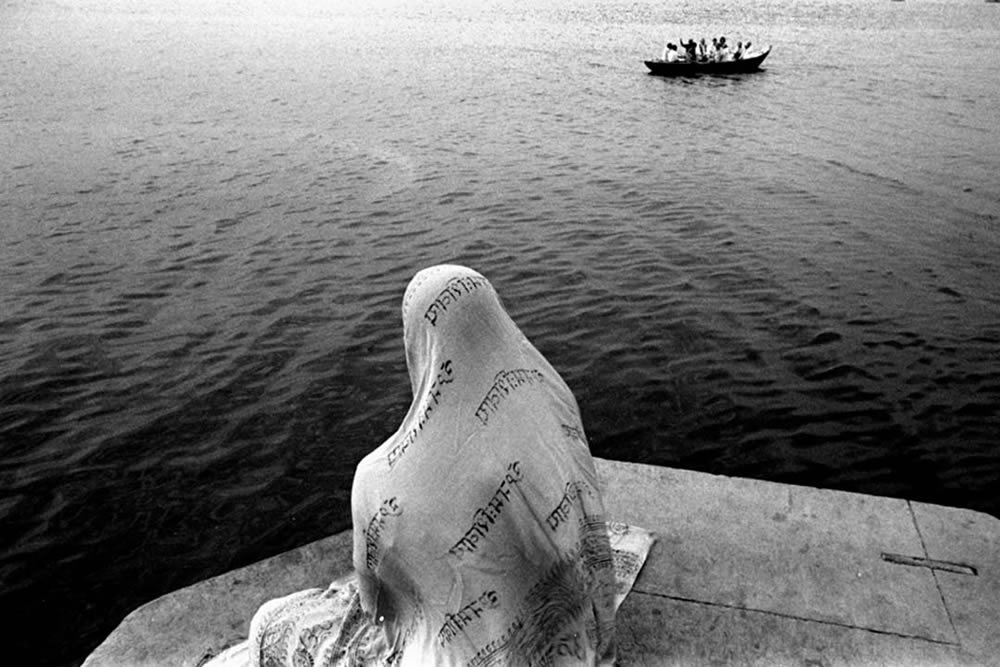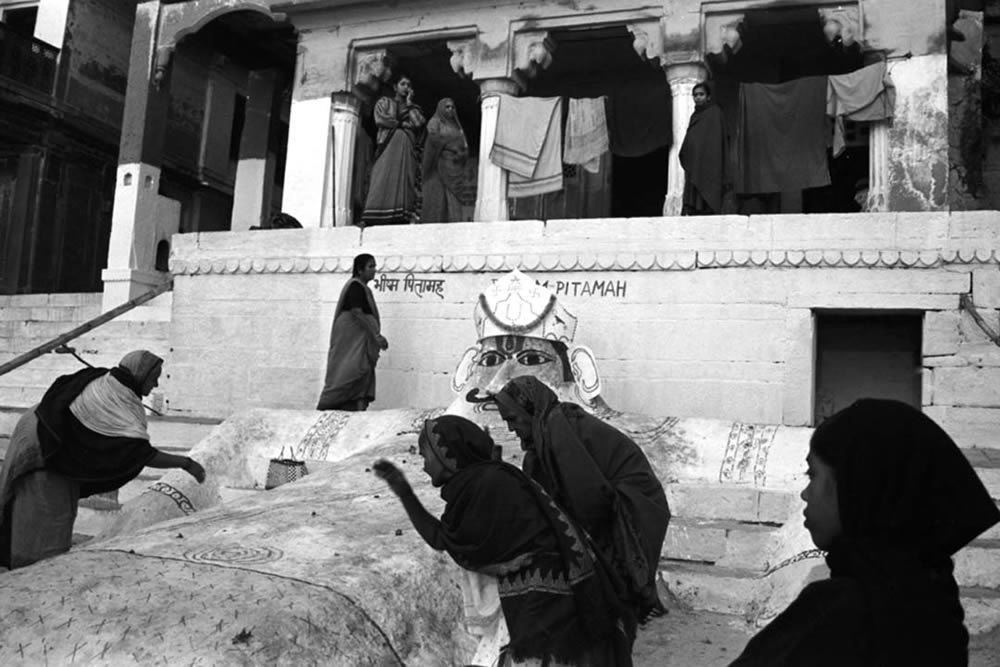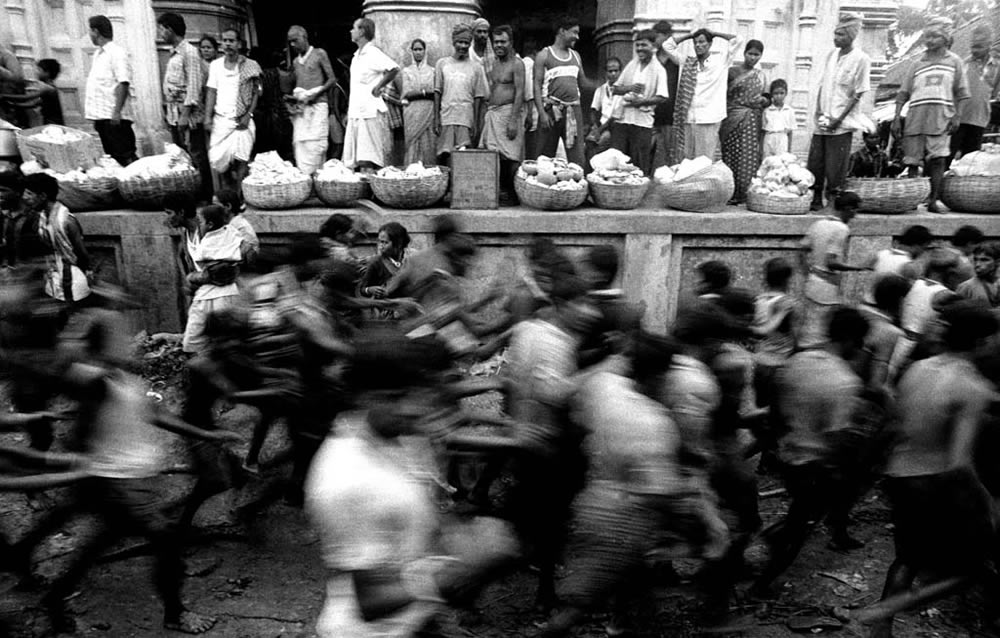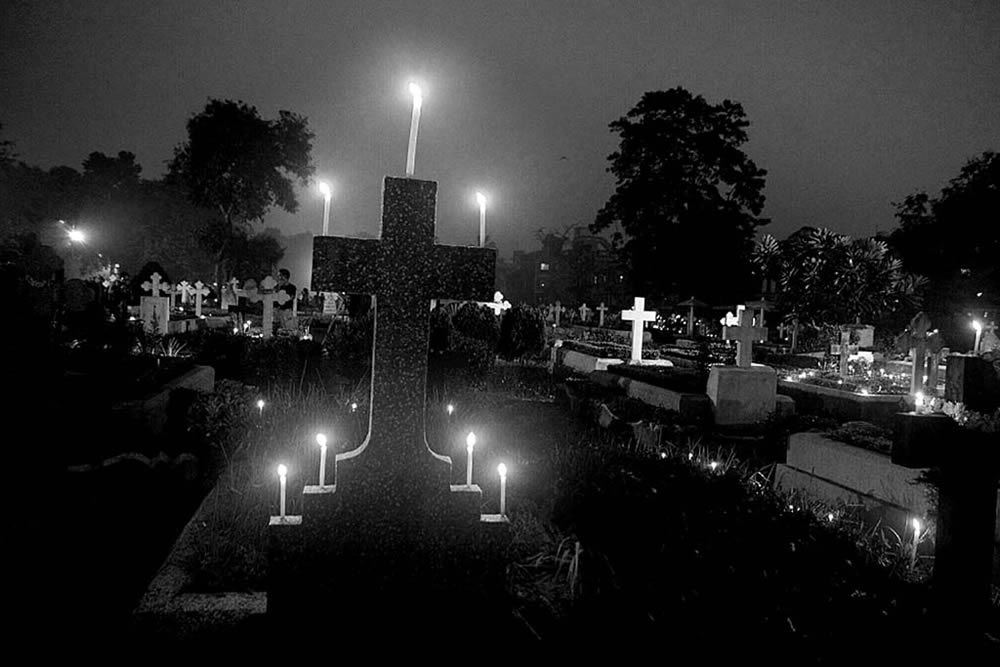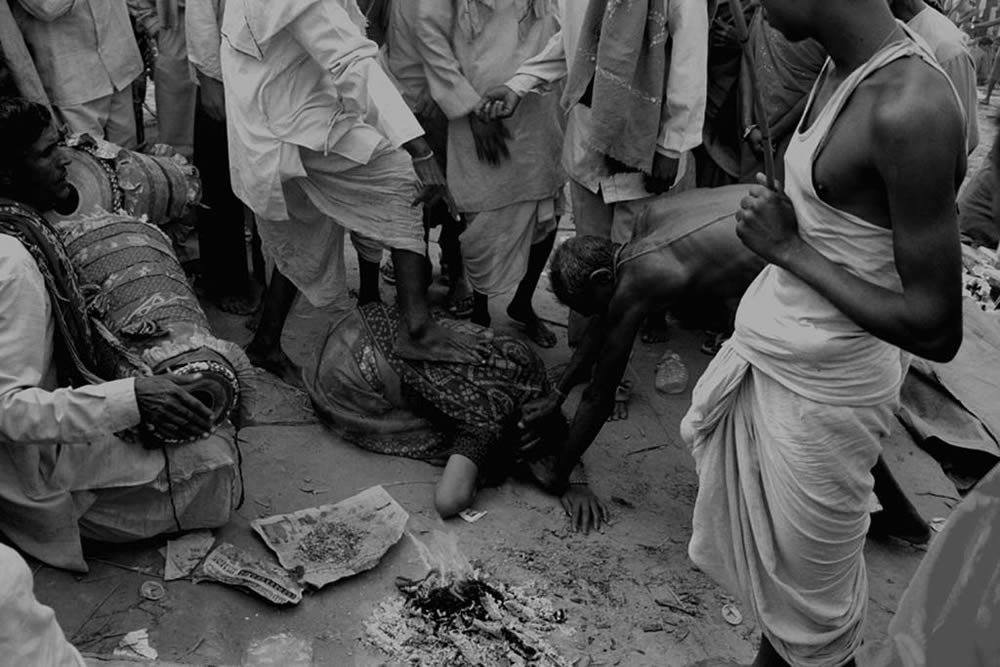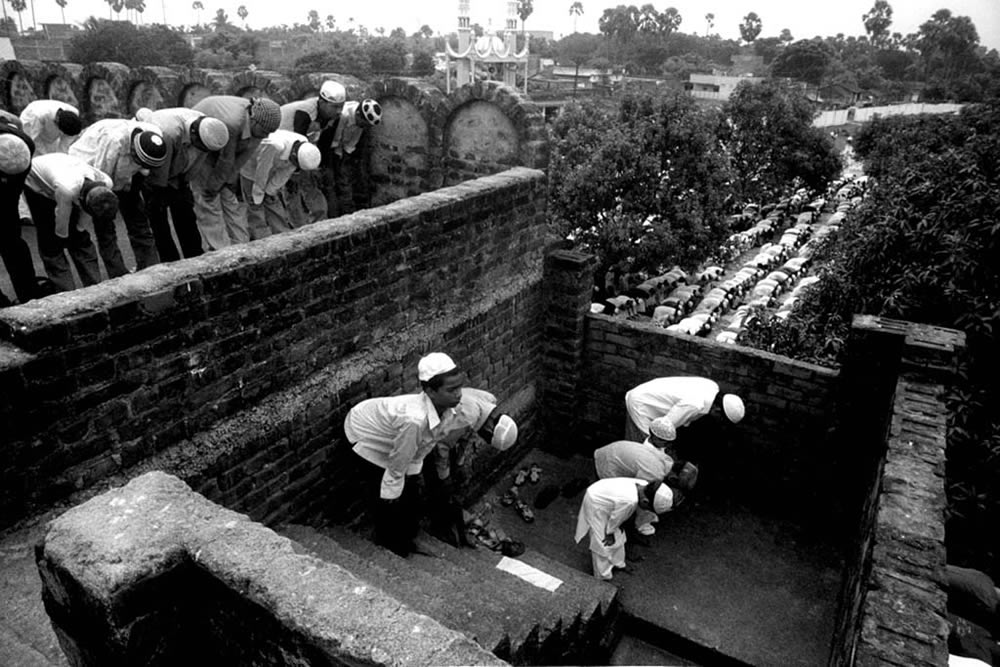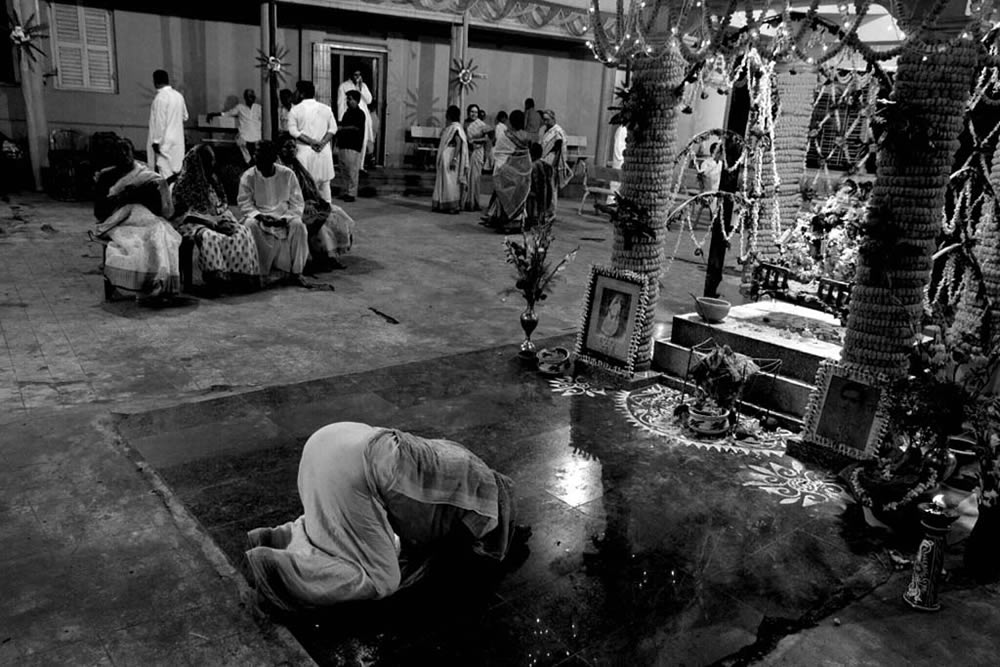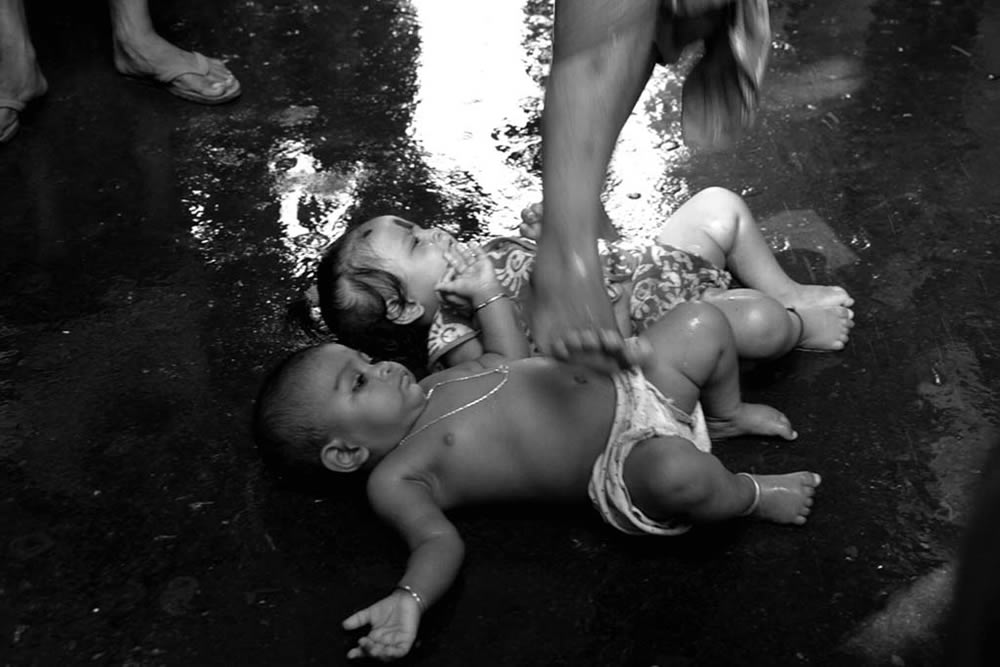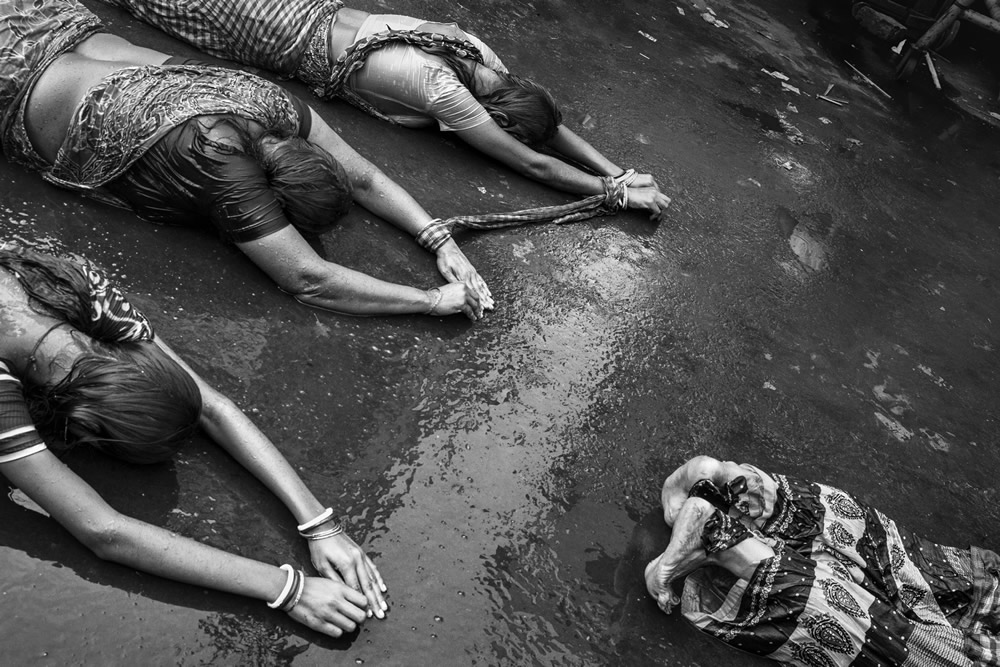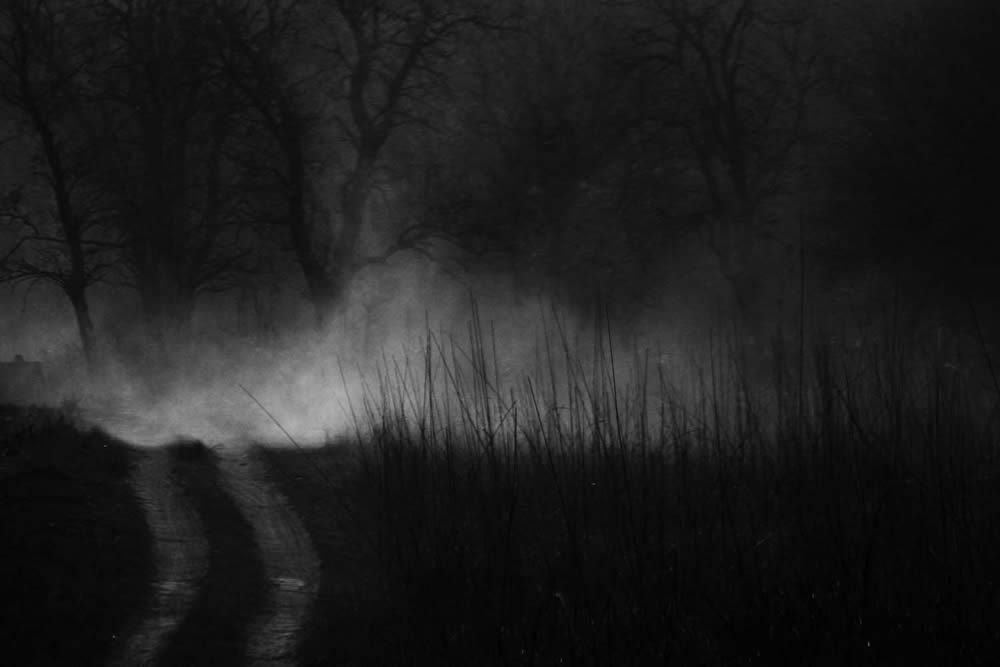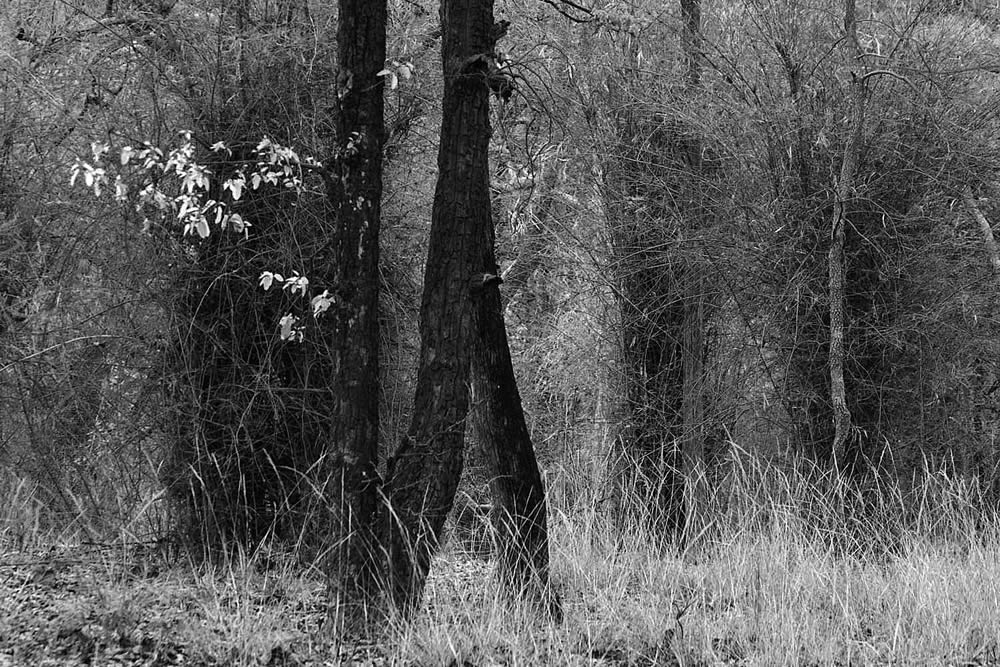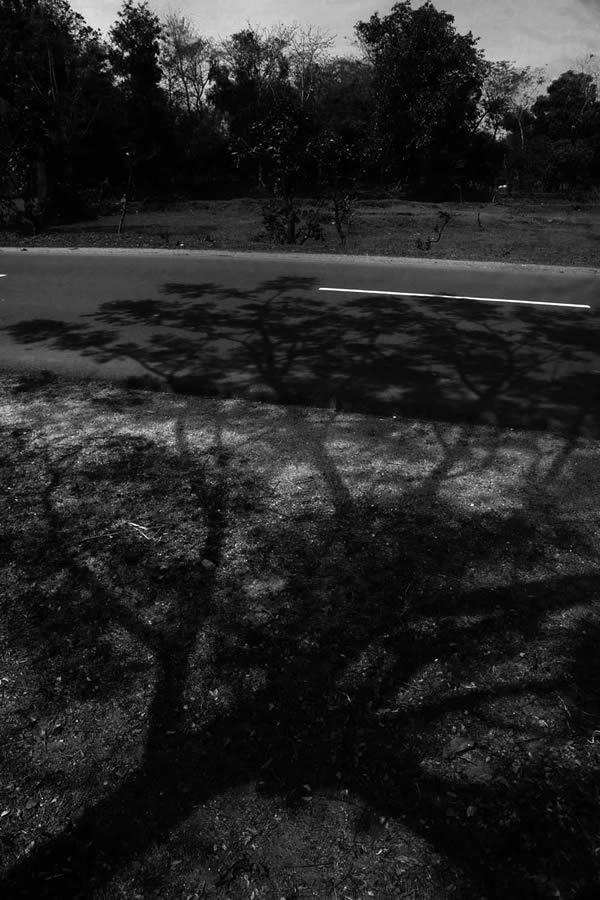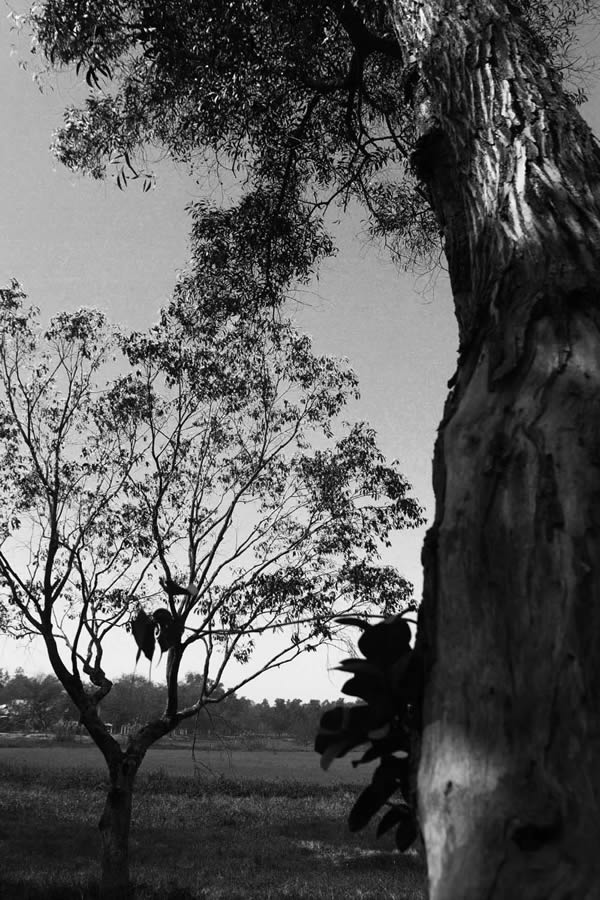 You can find Nilanjan Ray on the Web :
Copyrights:
All the pictures in this post are copyrighted Nilanjan Ray. Their reproduction, even in part, is forbidden without the explicit approval of the rightful owners.