Locally called 'Chatal' and these rice mills thrive on the labor of the females. Thus they are often termed 'Chatal Konnya' or the daughter of rice mills. At least 12,000 such 'daughters' toil night and day for a mere daily wage of Tk 15-16, working on a 12-hour shift round the clock.
They come from the poorest families of Mymensingh, Kishoreganj, Amtali of Barisal, Naria of Shariatpur, and Koira of Satkhira district. The ratio of male to female workers is 1:4 in an average mill. The females usually dry and husk the paddy and pack the husked rice into sacks under the supervision of a head worker.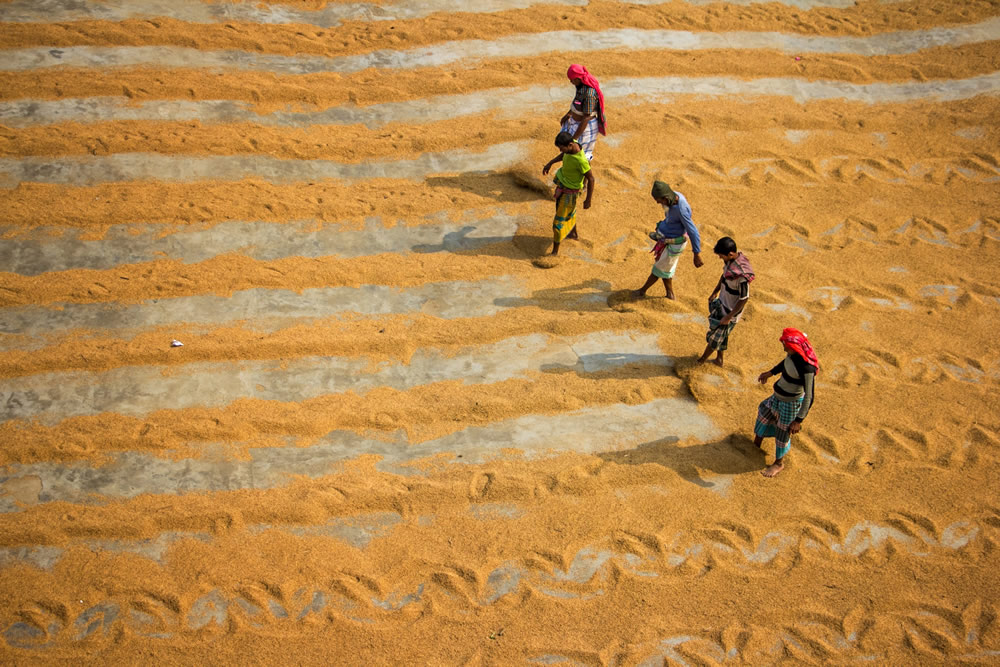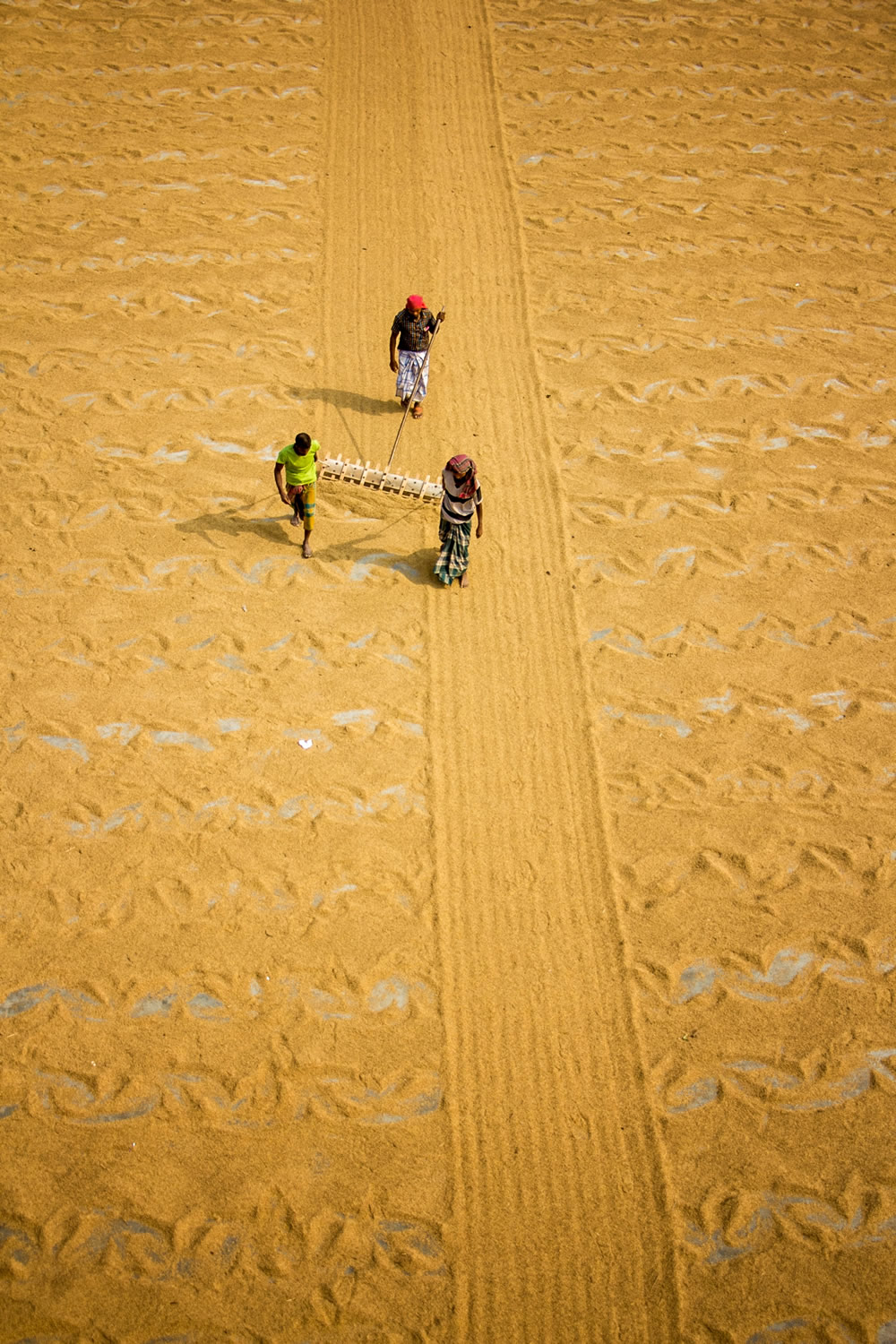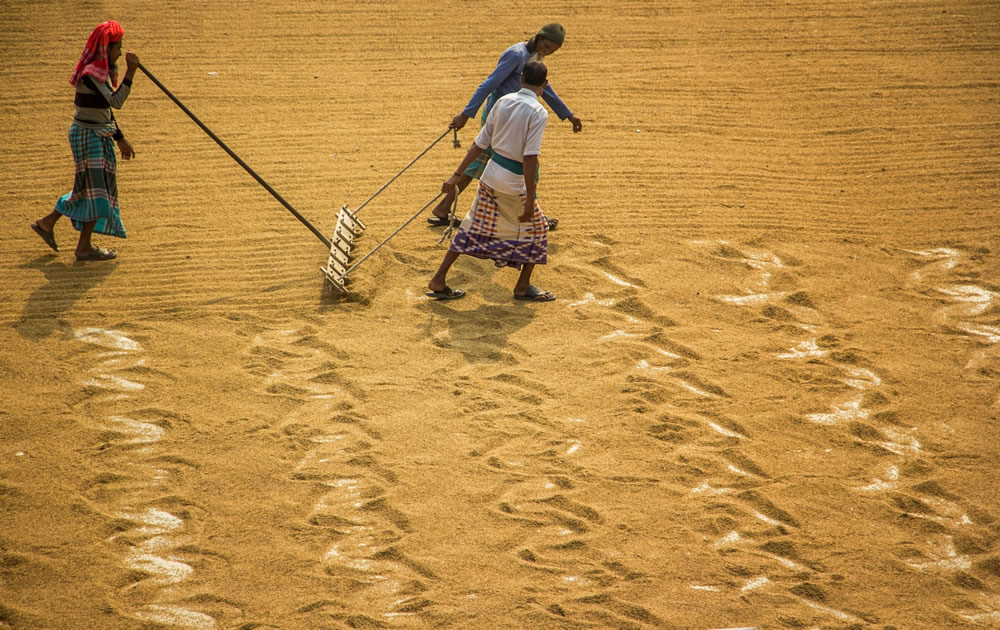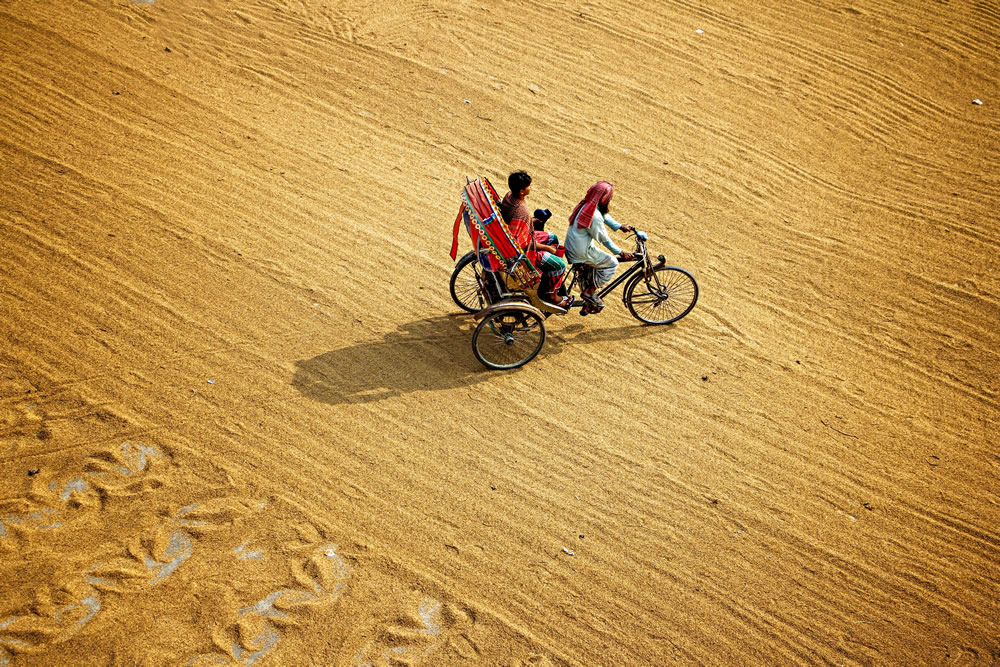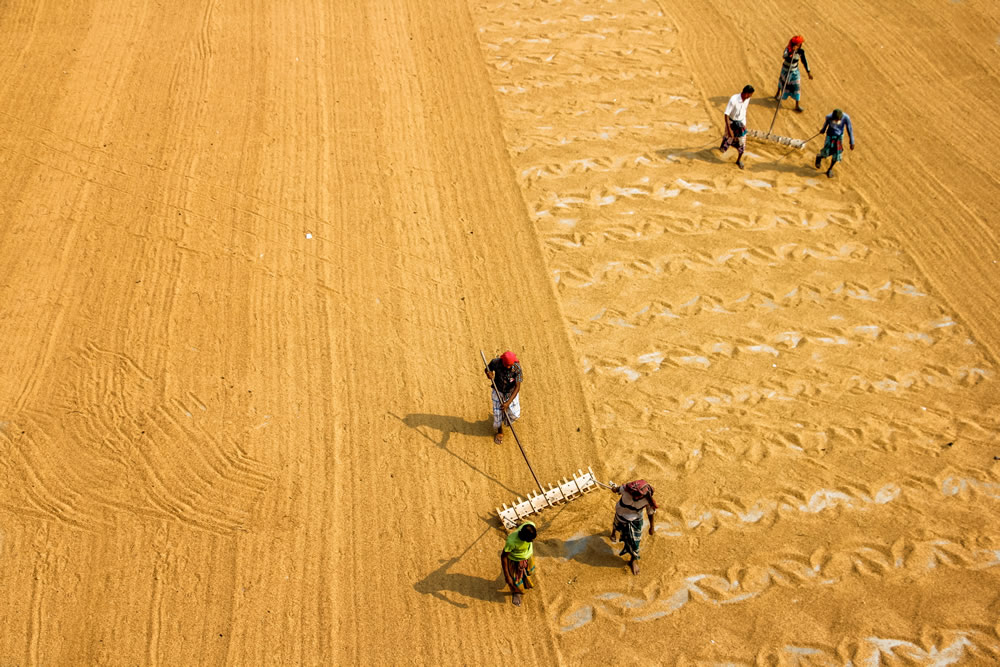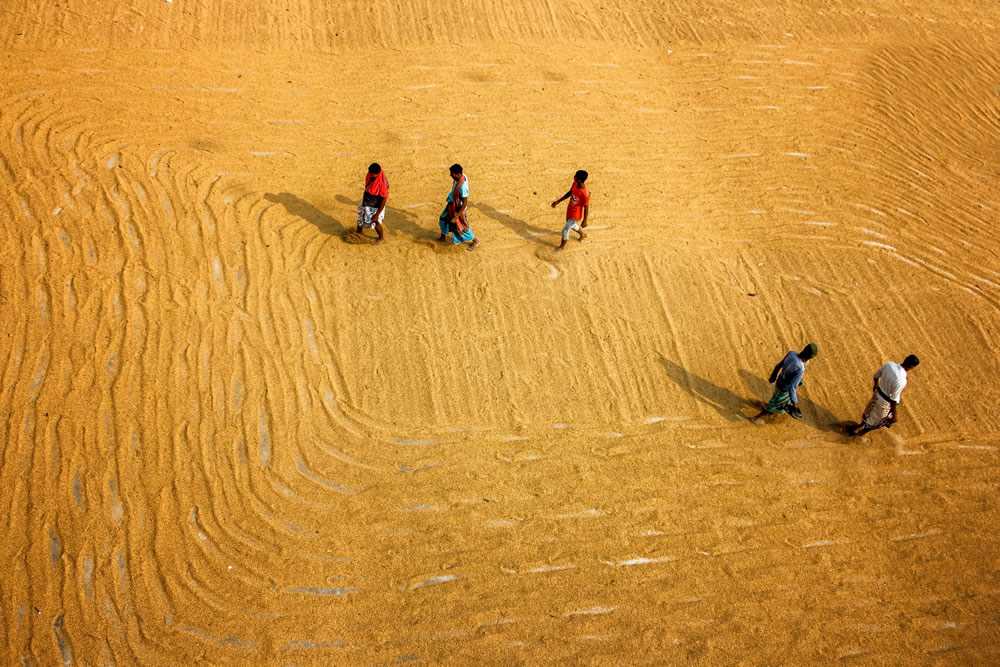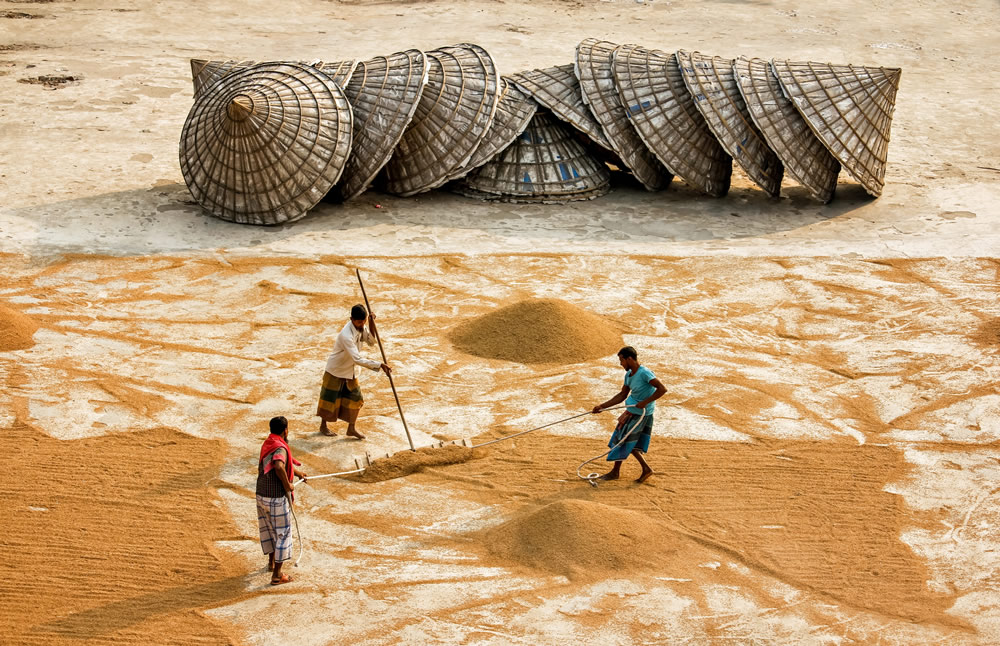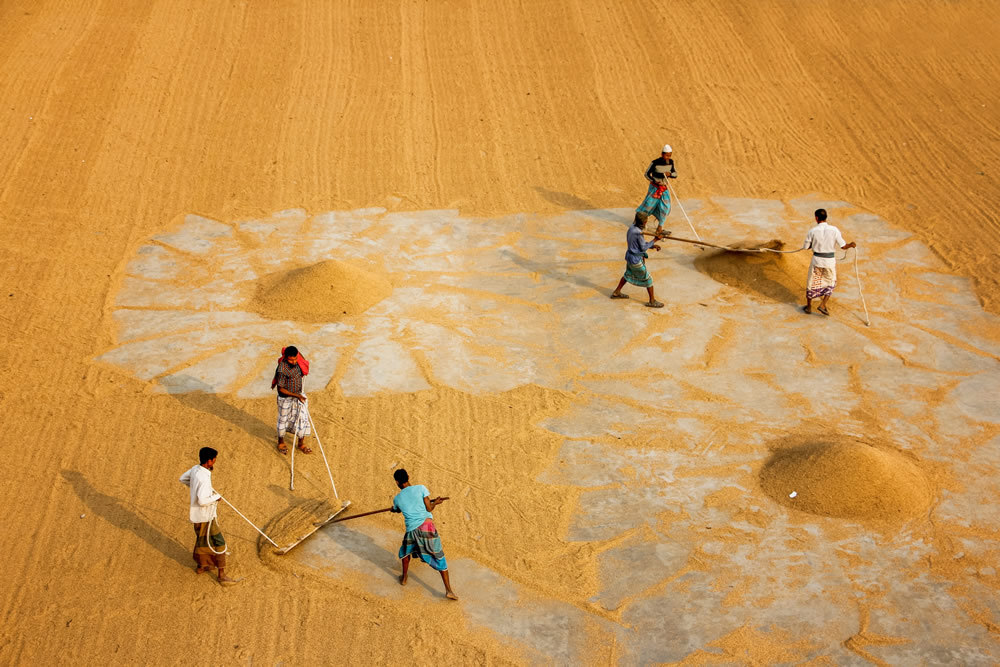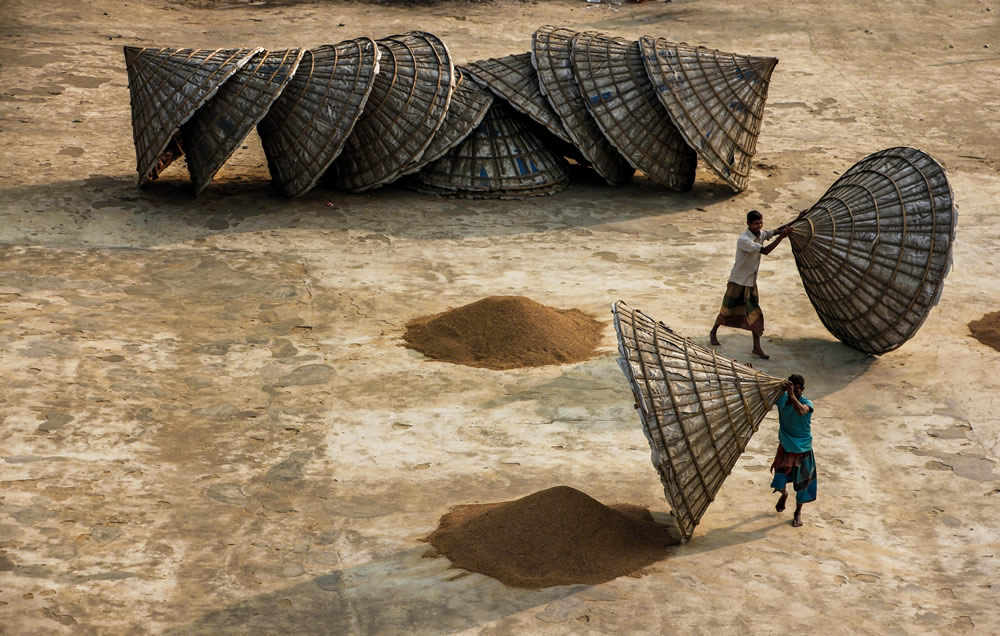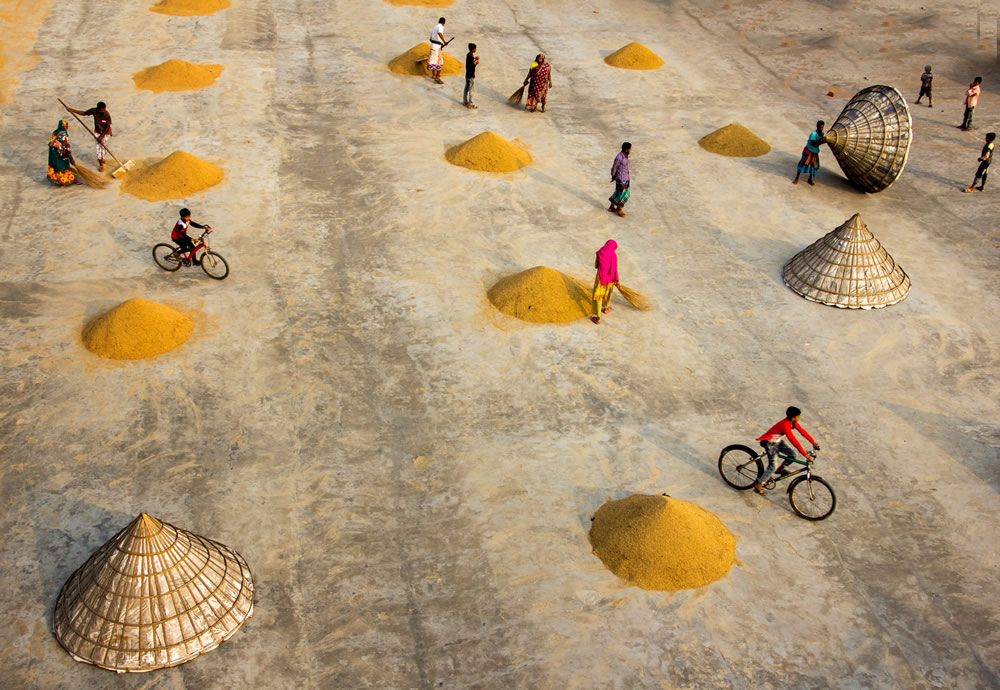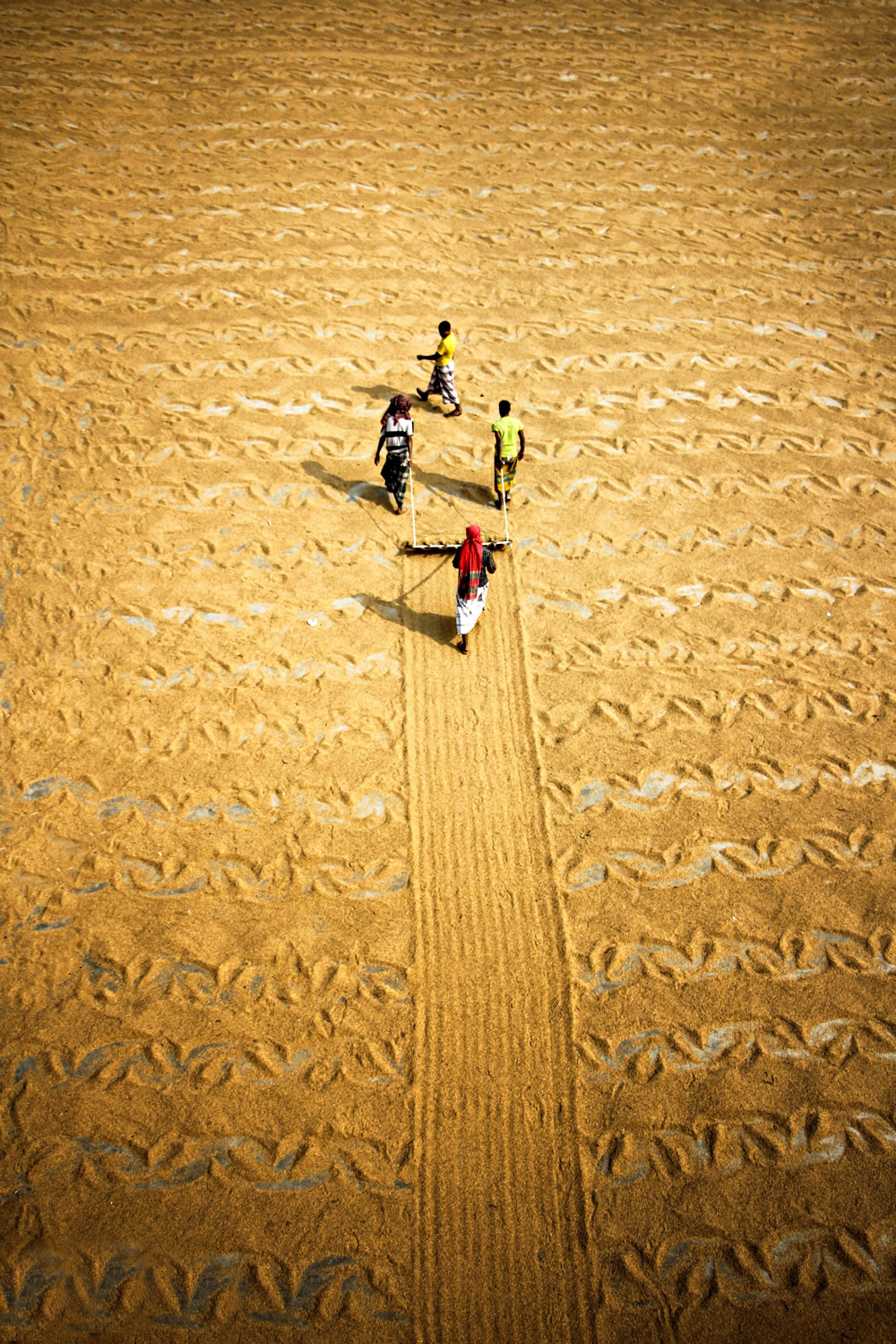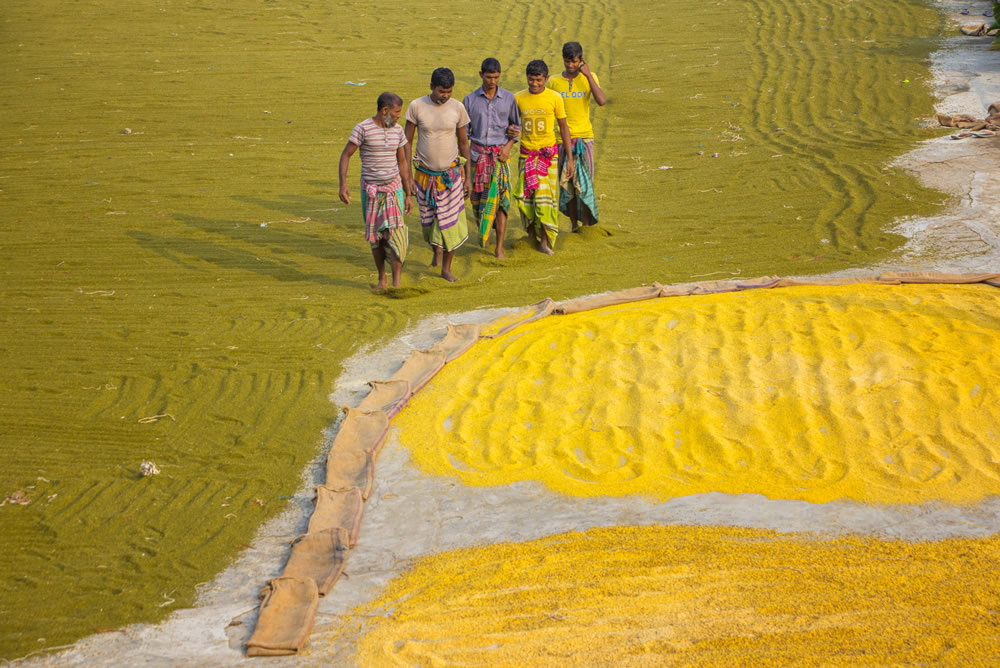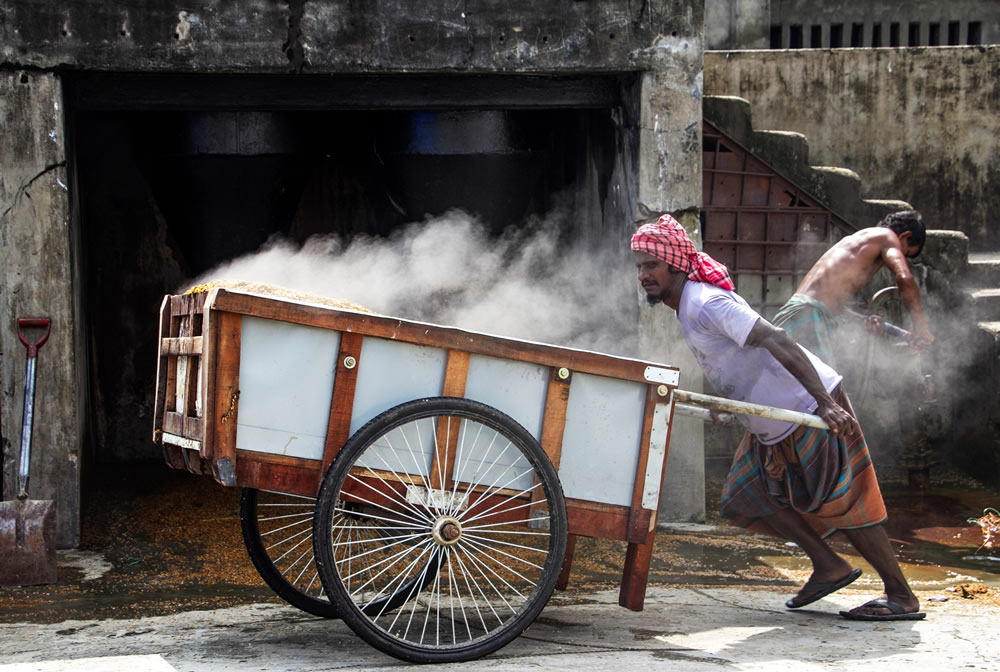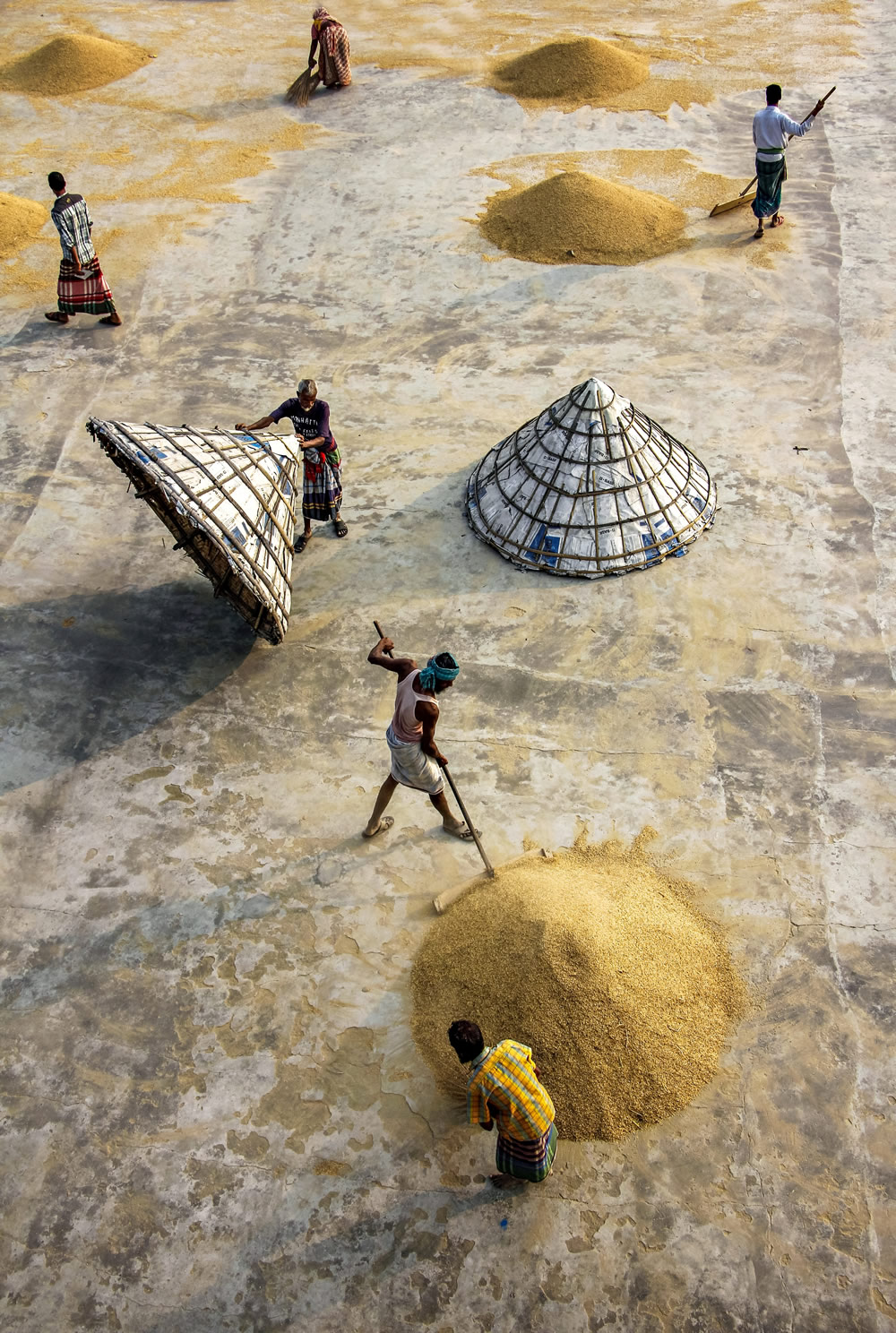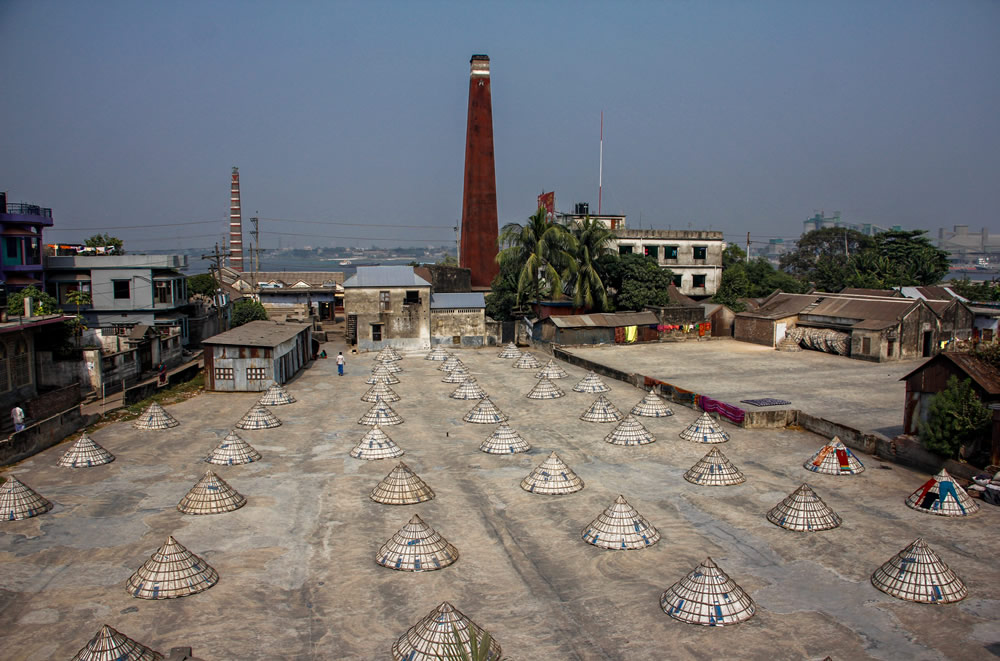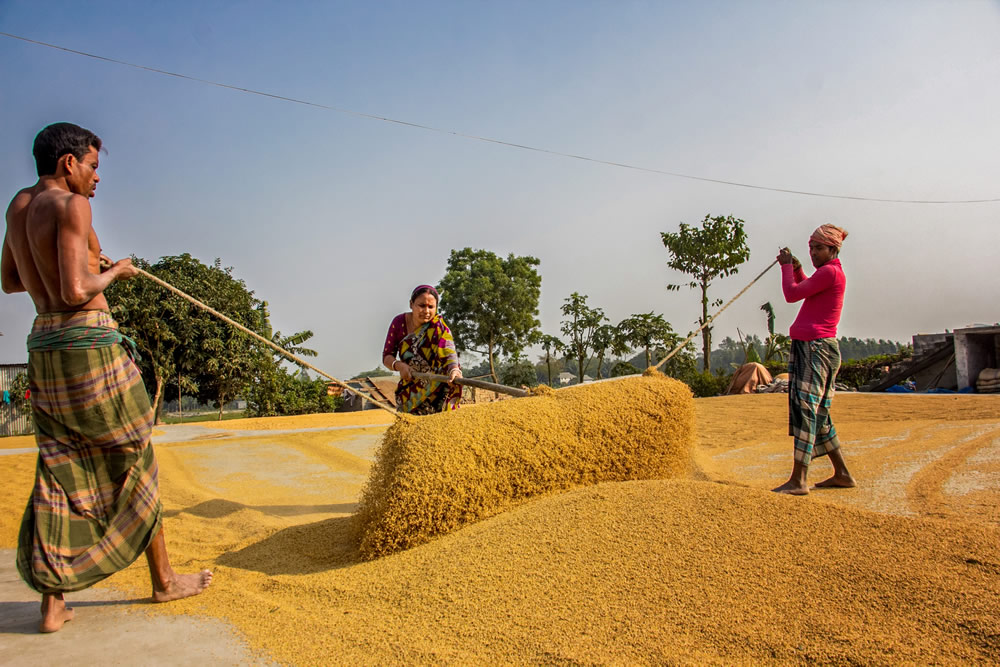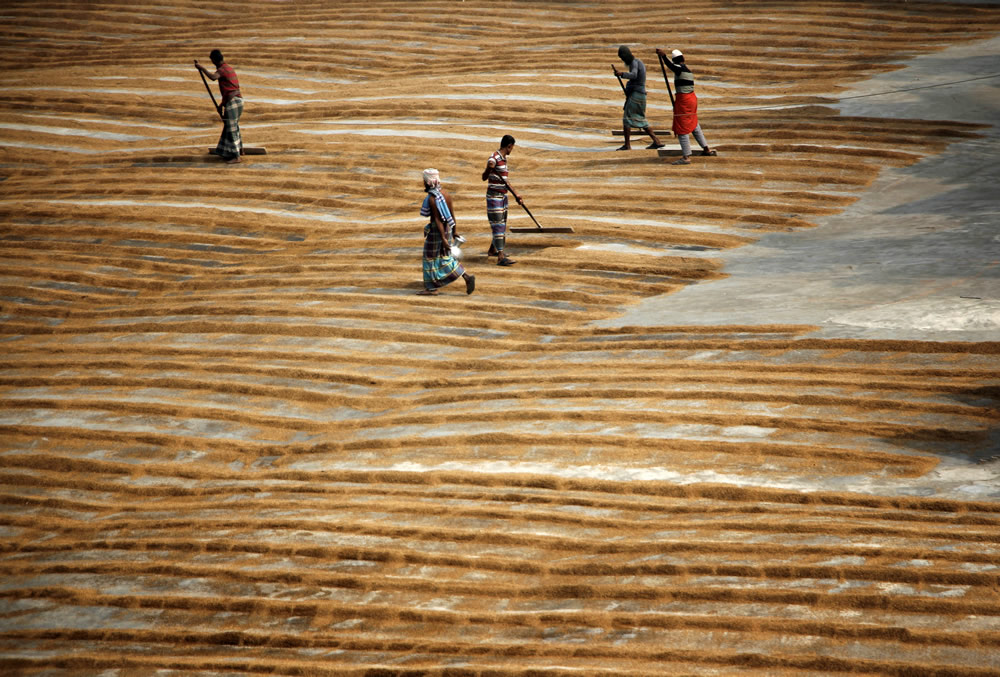 About Rayhan Ahmed
On my spiritual journey, I have my own evaluation of my life and go through different tests which are unique and challenging.
I'm Rayhan Ahmed, a freelance photographer. I have completed my basic photography course at the South Asian Media Institute (Pathshala). And I have completed many photography workshops conducted by renowned photographers of Bangladesh.
Photography is the skill, art, process, and practice of creating durable images. A career in photography has always been my passion. This passion drives me to keep going.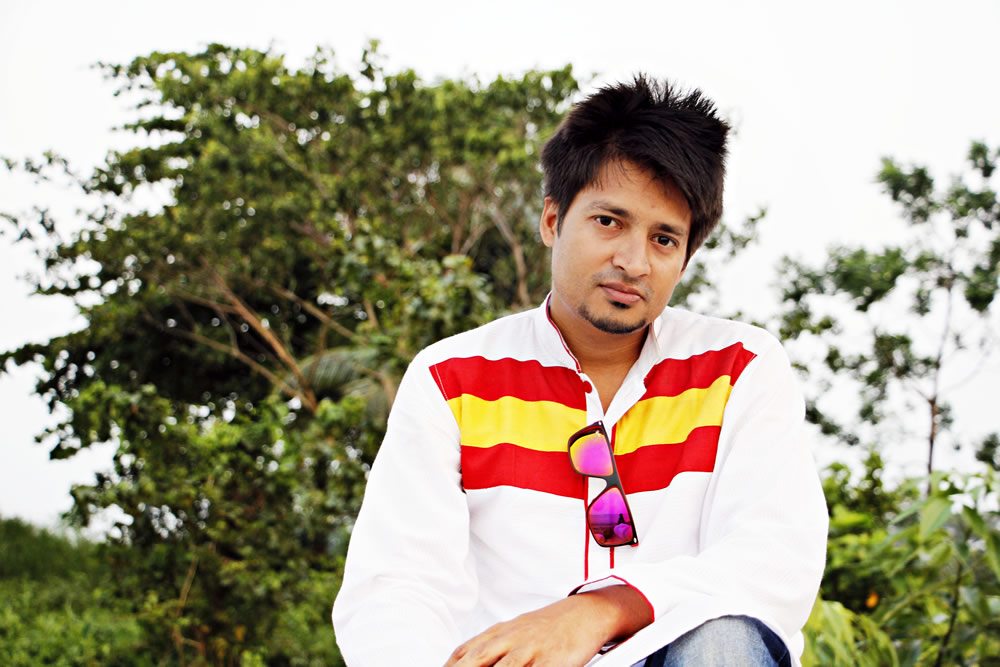 You can find Rayhan Ahmed on the Web:
Copyrights:
All the pictures in this post are copyrighted to Rayhan Ahmed. Their reproduction, even in part, is forbidden without the explicit approval of the rightful owners.