Cyclone Yass (the name given by Oman) struck the coastal area of West Bengal and Odisha on 28th May 2021. The landfall causes a very severe cyclonic storm, Yaas began at 9 am on Wednesday near the Dhamra port in Odisha's Bhadrak district. The wind speed during landfall was at 130-140 kmph, gusting to 155 kmph.
East Midnapore district of West Bengal, located at a distance of roughly 150 kilometers from Dharma port, was affected miserably. The landfall of the cyclone caused rough seawater to enter the residential area, ransacked the last belongings of the villagers and torrential rainfall demolished their last shelters. The next morning while I visited some of the coastal villages between Tajpur and Shankarpur, I was impelled by seeing the traumatized faces of the villagers.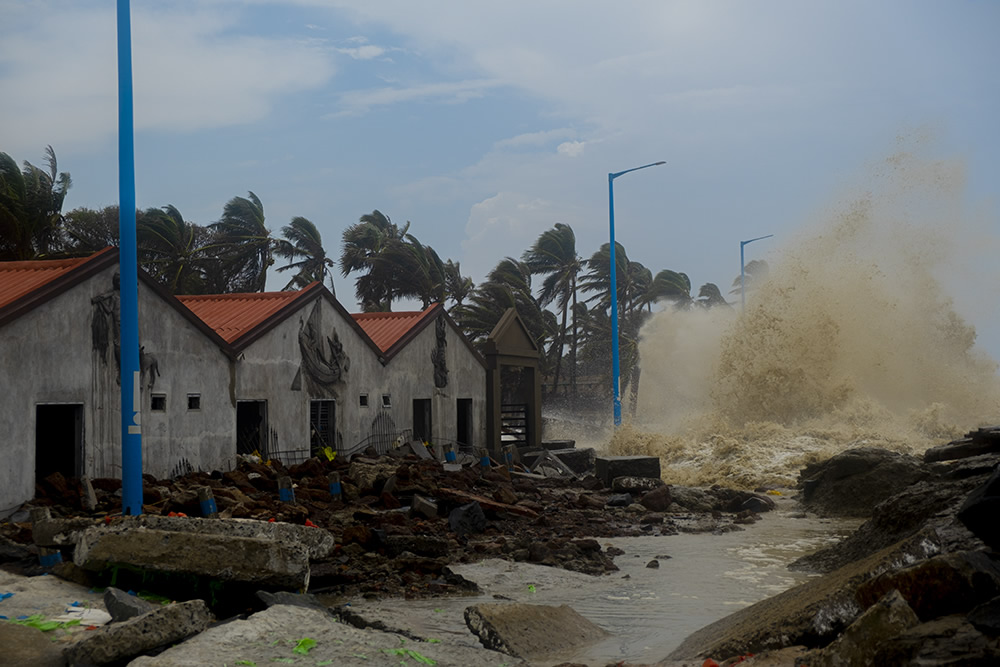 The road was destroyed; the sea was still rough due to high tide and strong wind. Villages seemed to have gone under the sea. The shattered faces of the villagers reflected the trauma they had the faced previous day. There were waterlogged but out of drinking water and food for a prolonged period of time. They were drenched and craving for relief.
Peoples are still managing to save their belongings. I found a kid walking in knee-high water towards the temple. They lost everything but still tried to save the saviors, idols of God.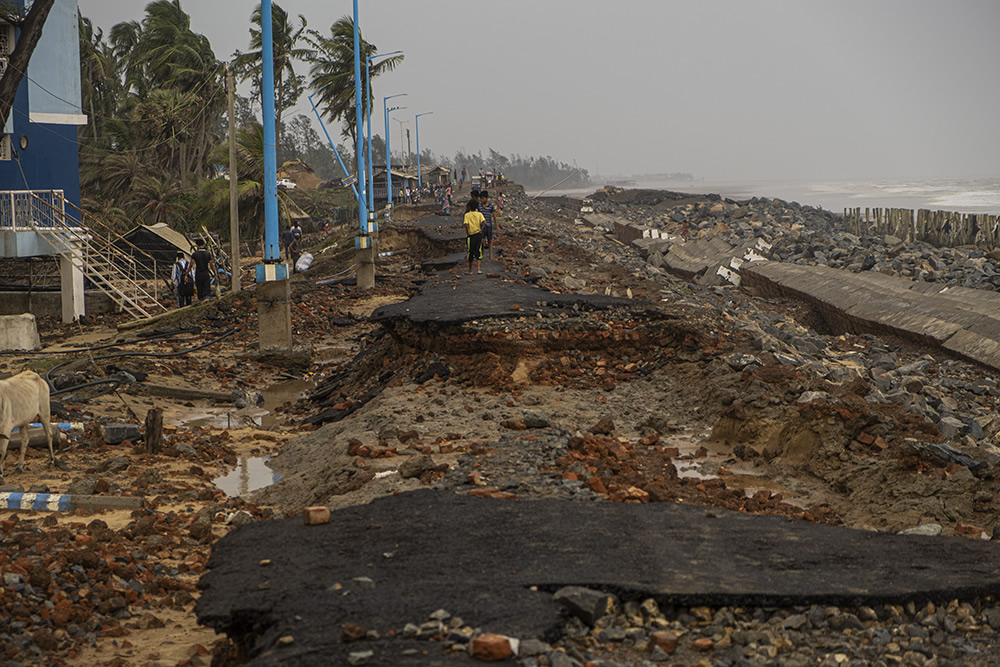 Hours had passed after the disaster, still no relief reached the village; villagers were hungry, thirsty and tired. After a long wait, the silence of hunger and thirst got broken when the buzz of the motorized van was heard. Finally, healing touch of relief reached the village with drinking water in a motorized van. Early in the evening, the relief with food reached the village. After hours of hunger, finally their stomachs received food.
In the photo story, I wanted to portray the condition of the village and villagers right after the disaster – Super cyclone Yaas.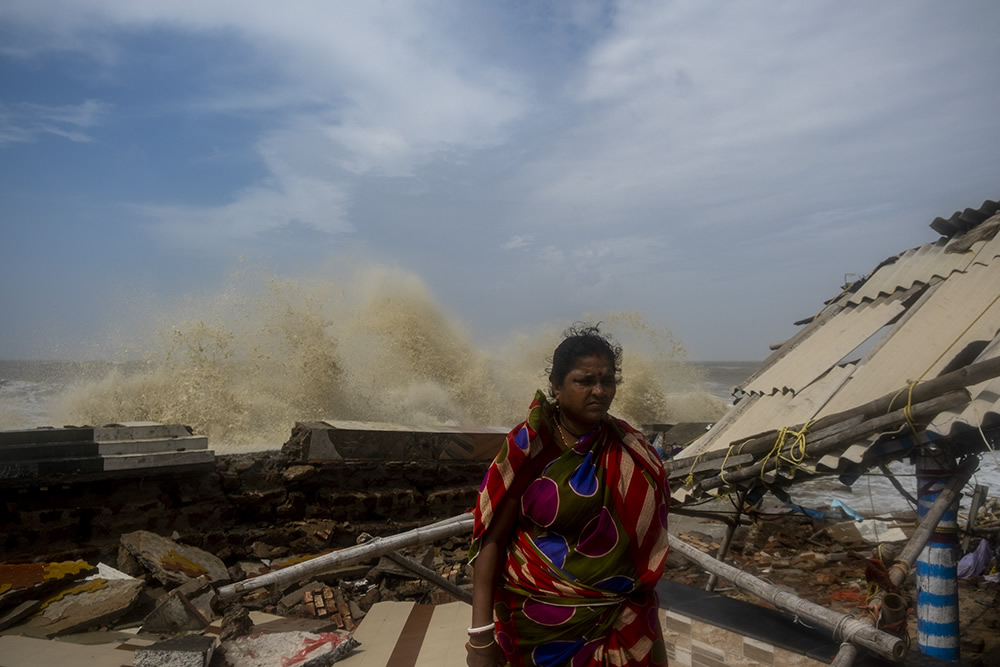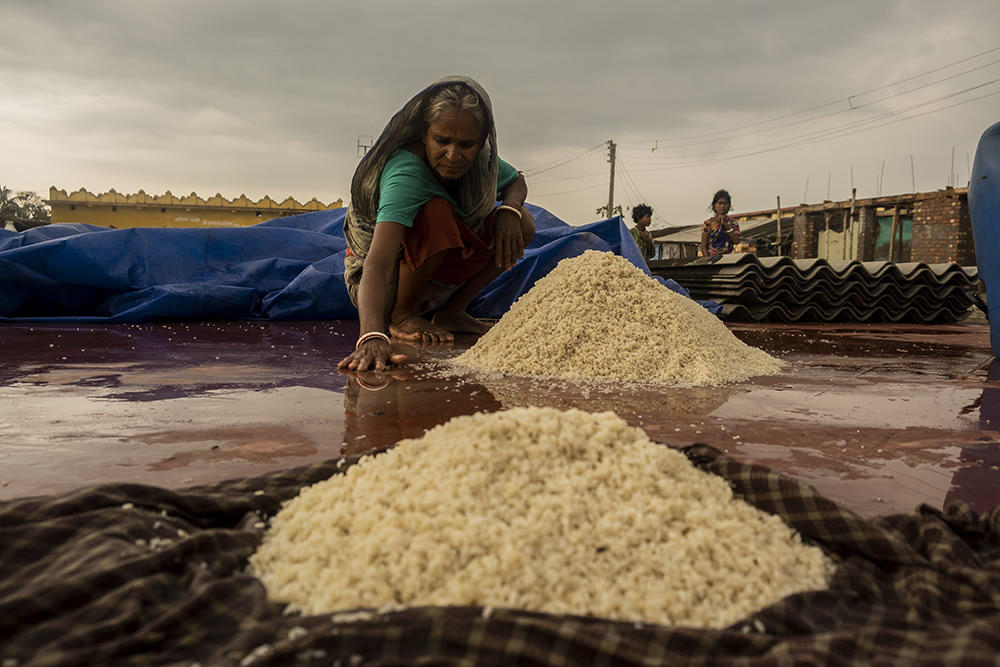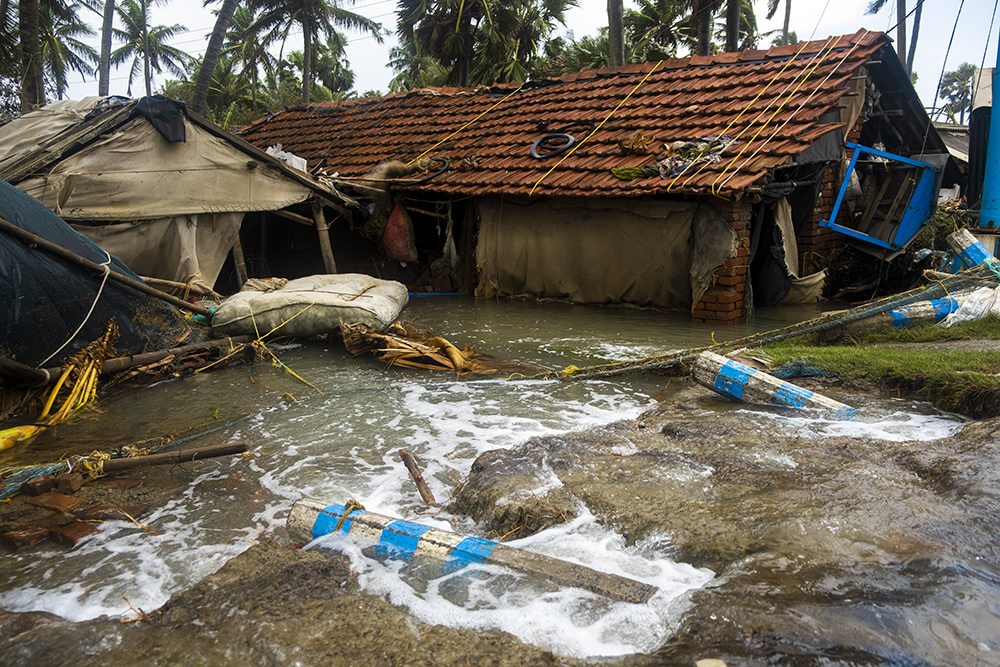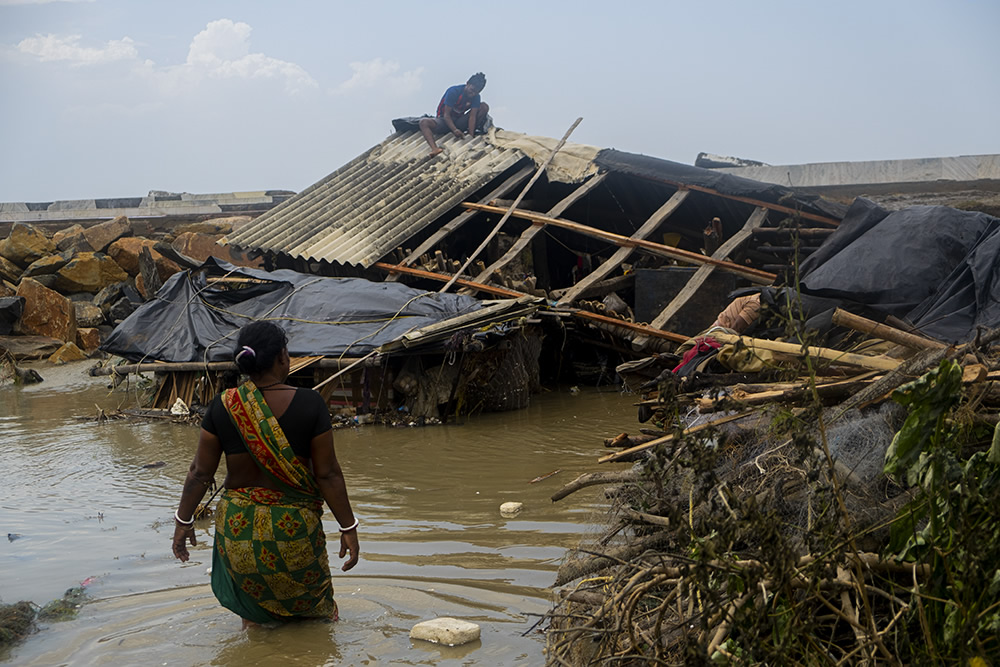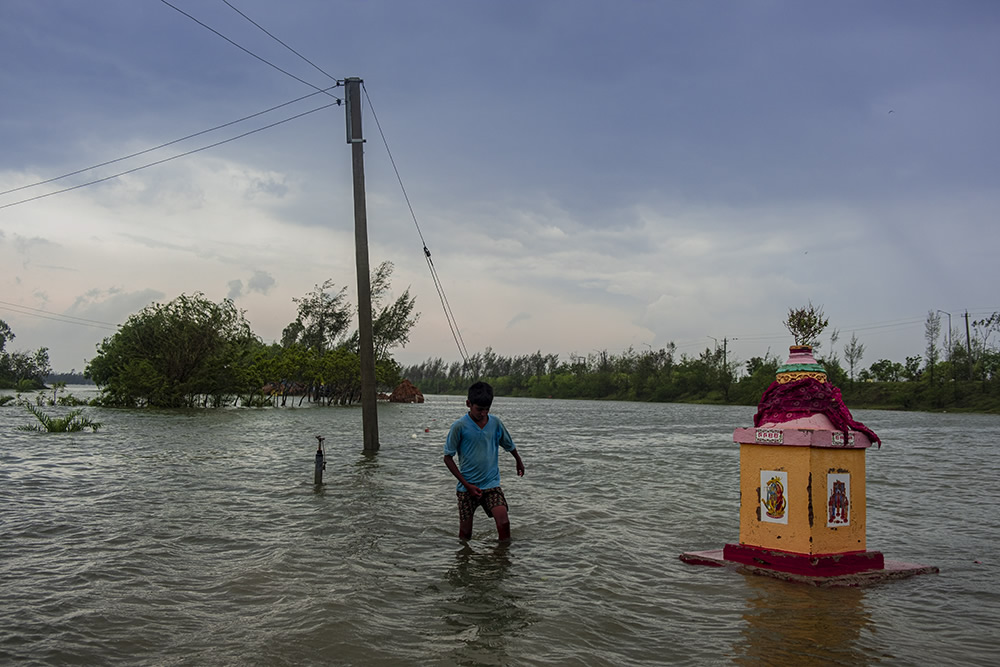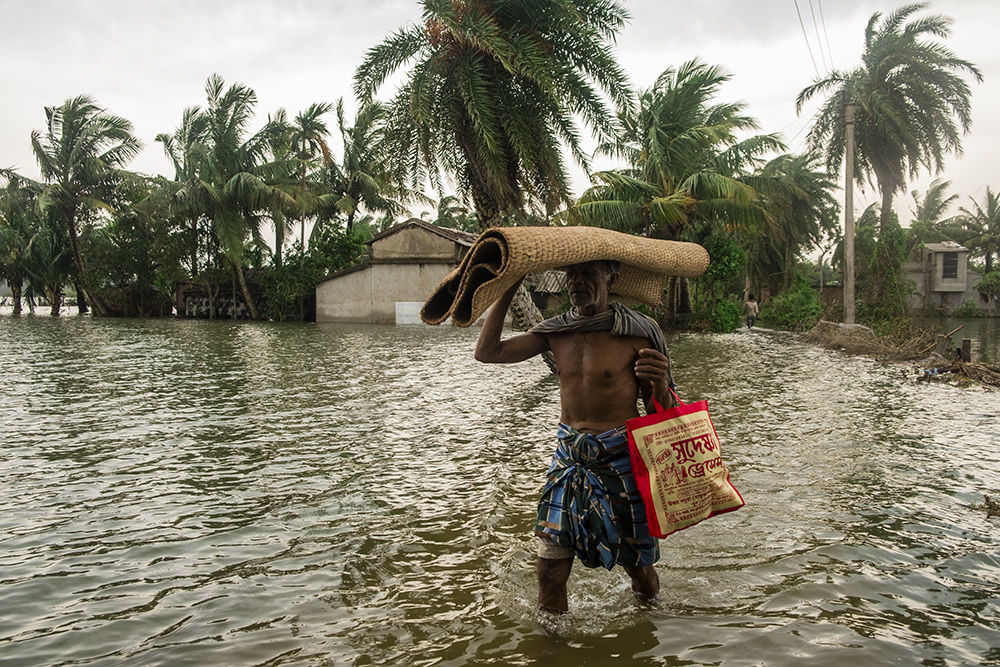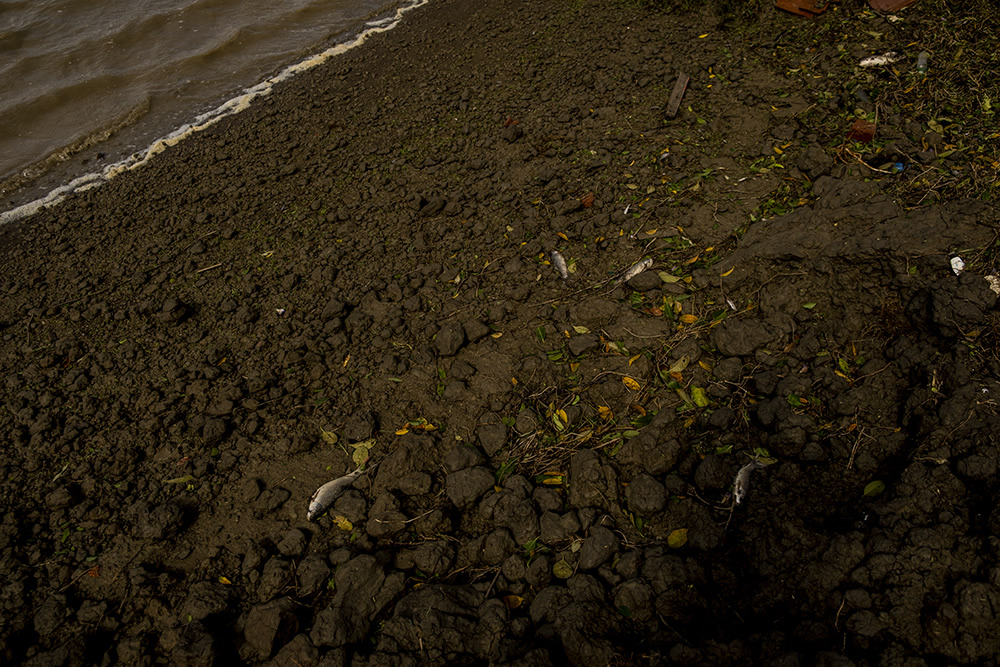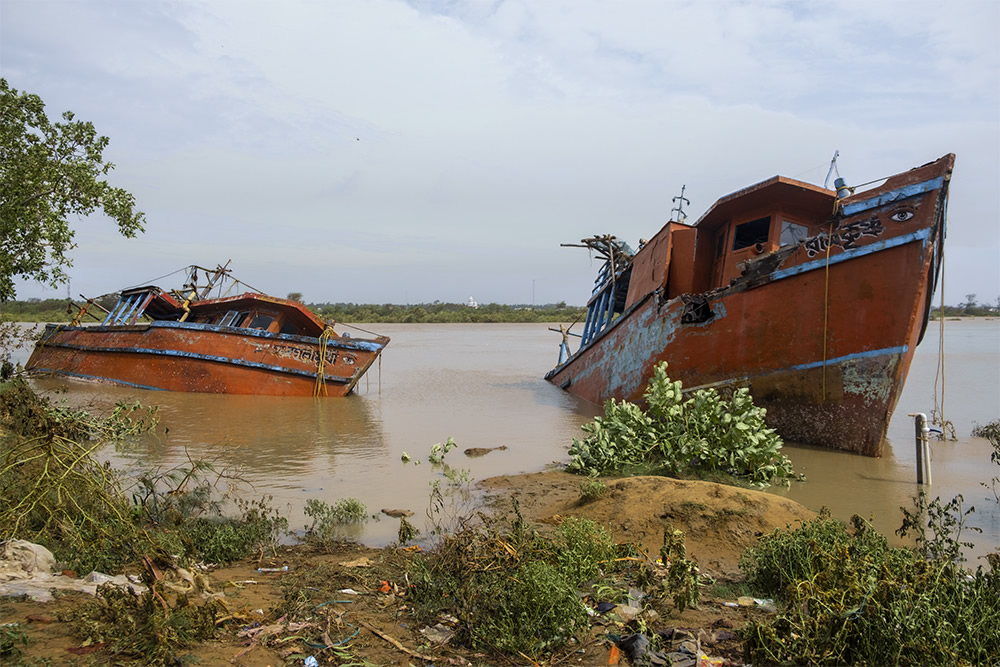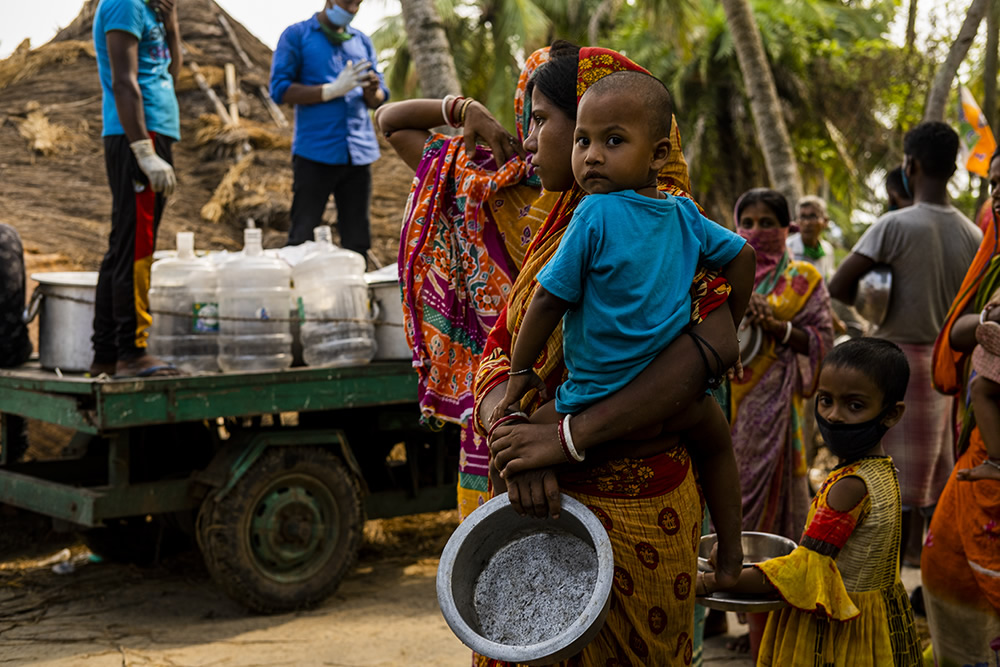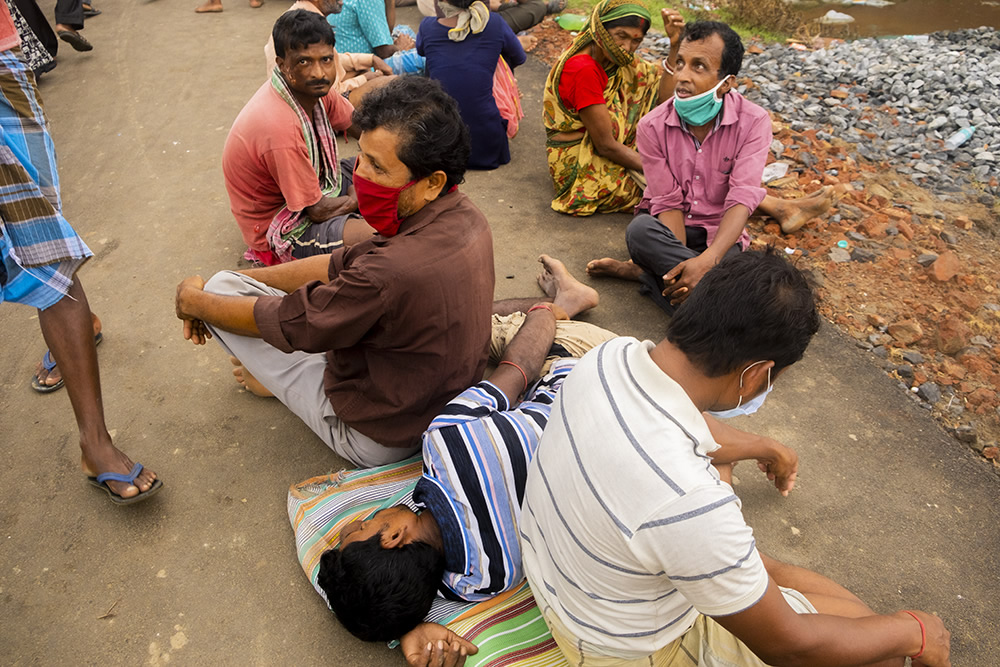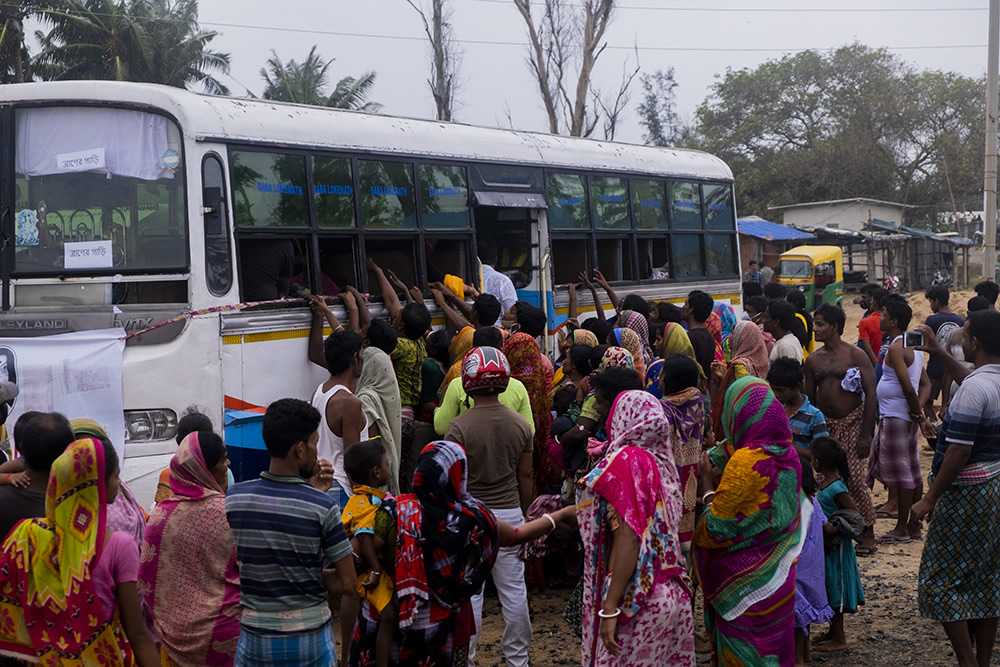 About Pulak Jana
Hi, I am Pulak Jana, a research scholar at the Indian Institute of Chemical Biology. Apart from my research, I am fond of photography. My journey with the camera started in 2019 with mobile phones, off let I use Fujifilm xt3. Initially, I used to click every type of photo but gradually my philosophy has been changed. I started to document the lifestyle of the villagers reside in the coastal area. As I spend my childhood days in those villages with those peoples, I can connect with them easily.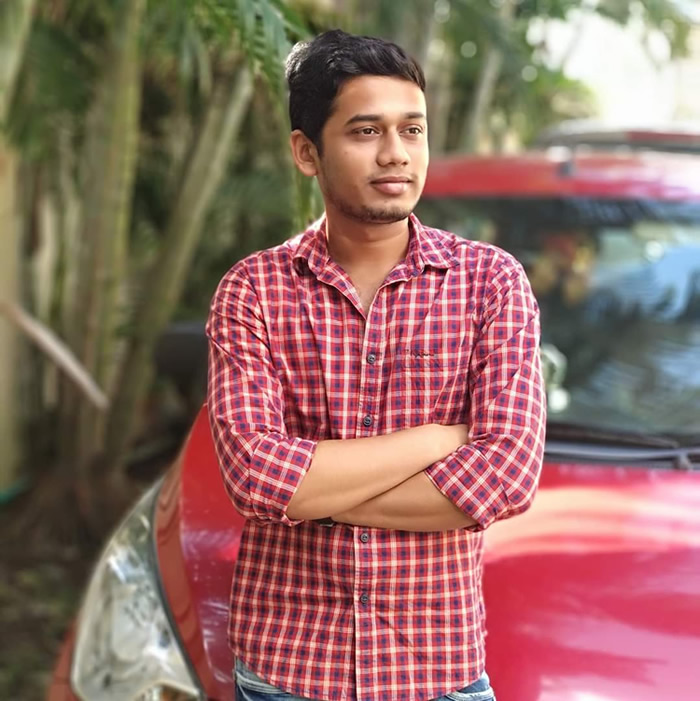 You can find Pulak Jana on the Web :
Copyrights:
All the pictures in this post are copyrighted to Pulak Jana. Their reproduction, even in part, is forbidden without the explicit approval of the rightful owners.