"Chhath" is an ancient Hindu Vedic festival of prayer and purity observed with somberness and strict discipline. The Chhath Puja is dedicated to the Sun and his wife Usha in order to thank them for bestowing the bounties of life on earth and to request the granting of certain wishes.
There is a popular belief that worshipping Surya or the Sun god will help in curing certain diseases and also ensure longevity and prosperity of the family. The rituals of the festival are rigorous and are observed over a period of four days. They include holy bathing, fasting and abstaining from drinking water, standing in water for long periods of time, and offering fruits and sweets in winnow to the setting and rising sun.
Some devotees also perform a prostration march as they head for the river banks. It is seen as the most glorious form of Sun worship. The main worshipers, called Parvaitin are usually women who pray for the well-being of their family, and for the prosperity of their offsprings. Once a family starts performing Chhath Puja, it is their duty to perform it every year and to pass it on to the following generations.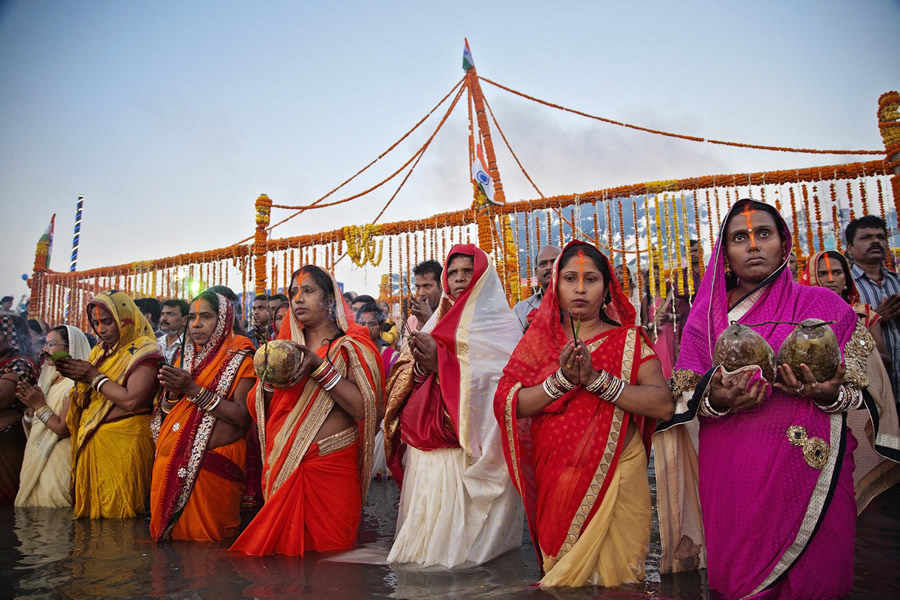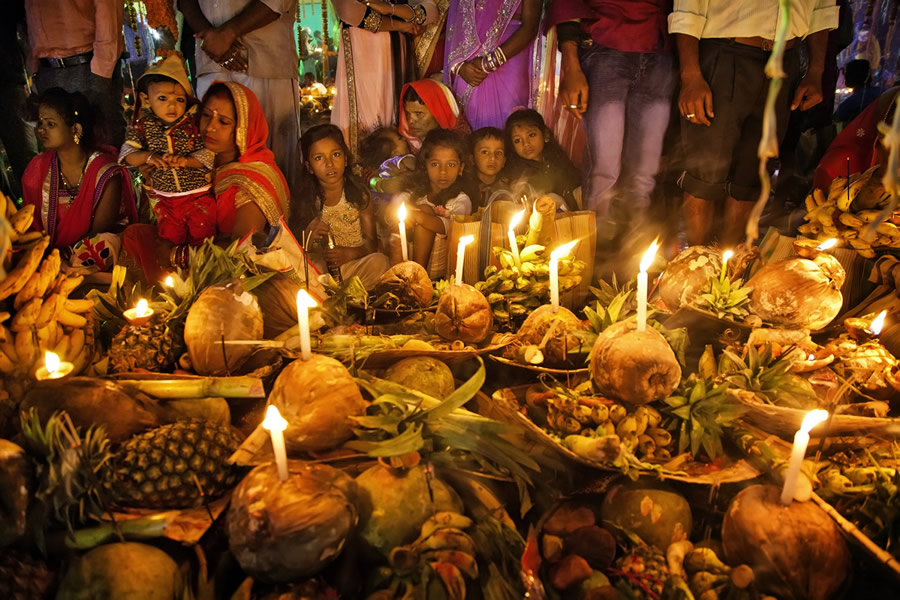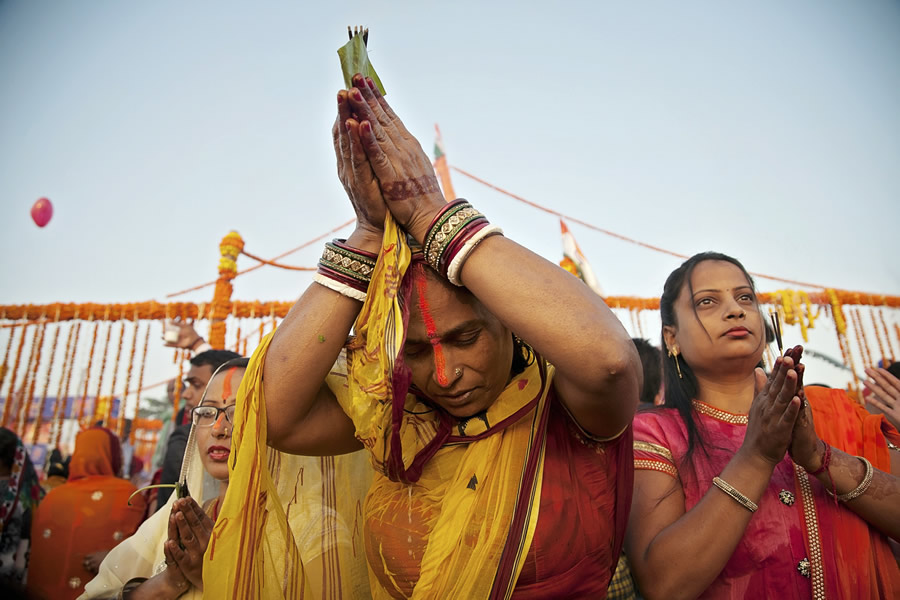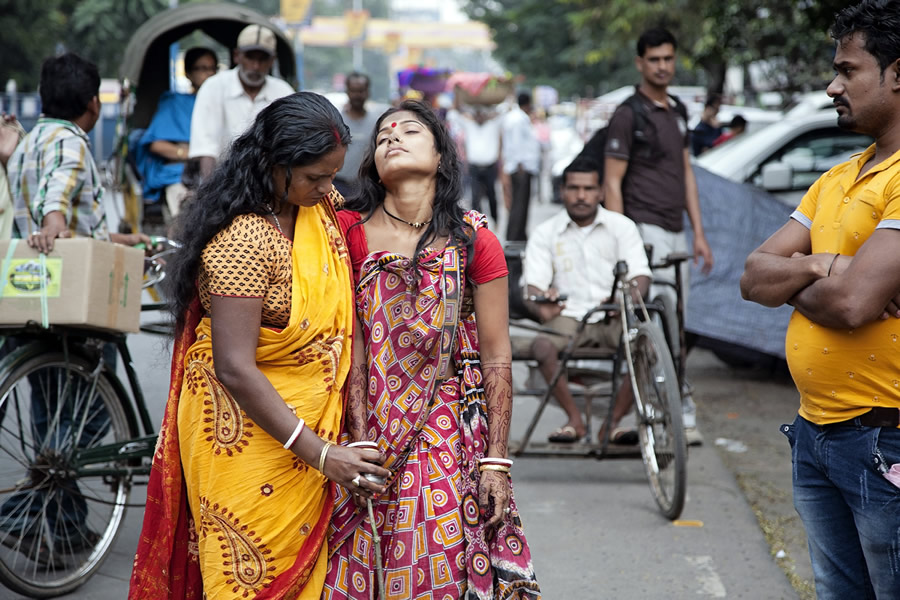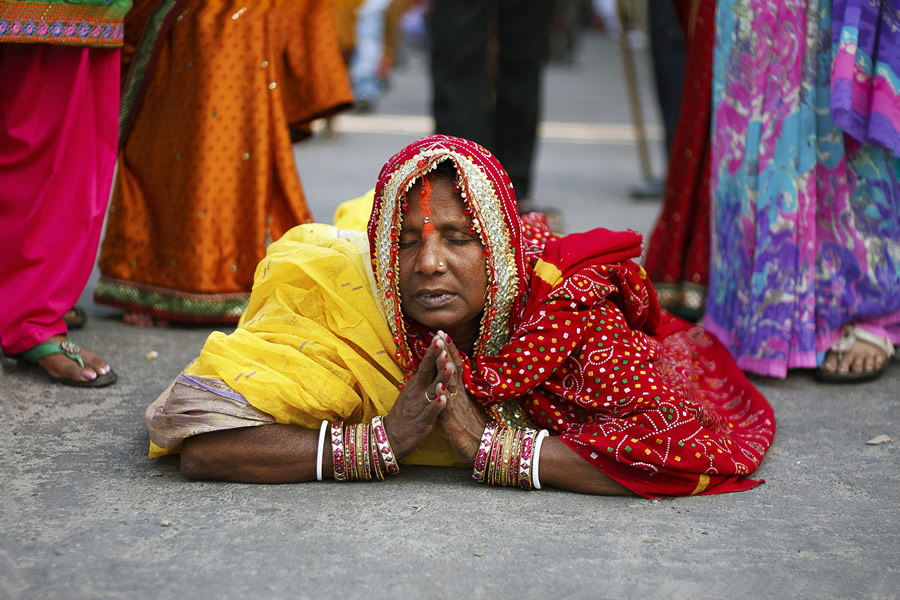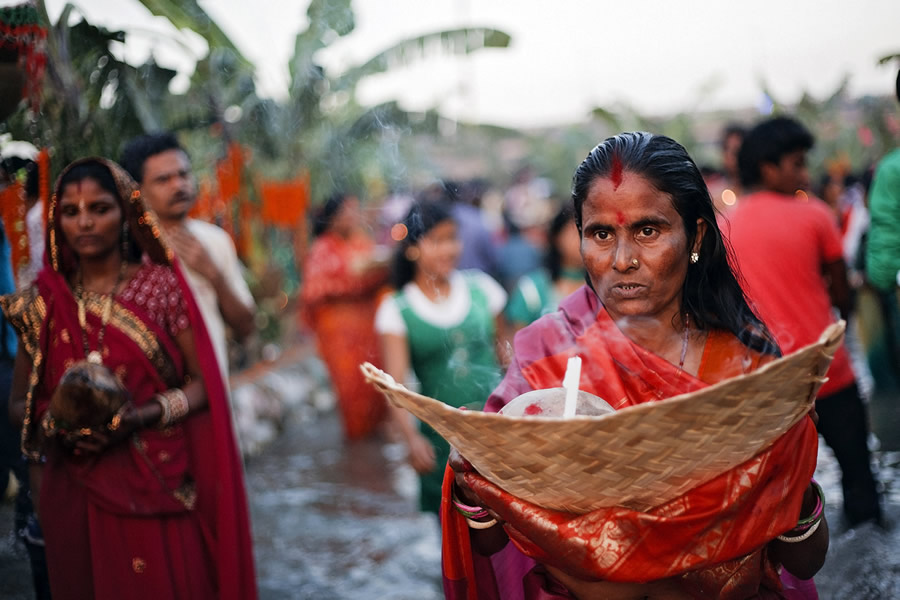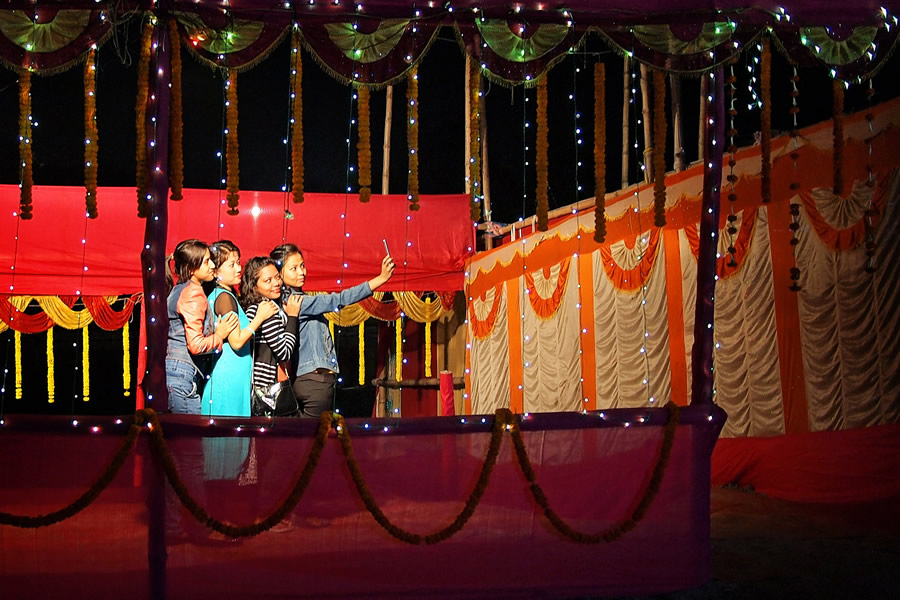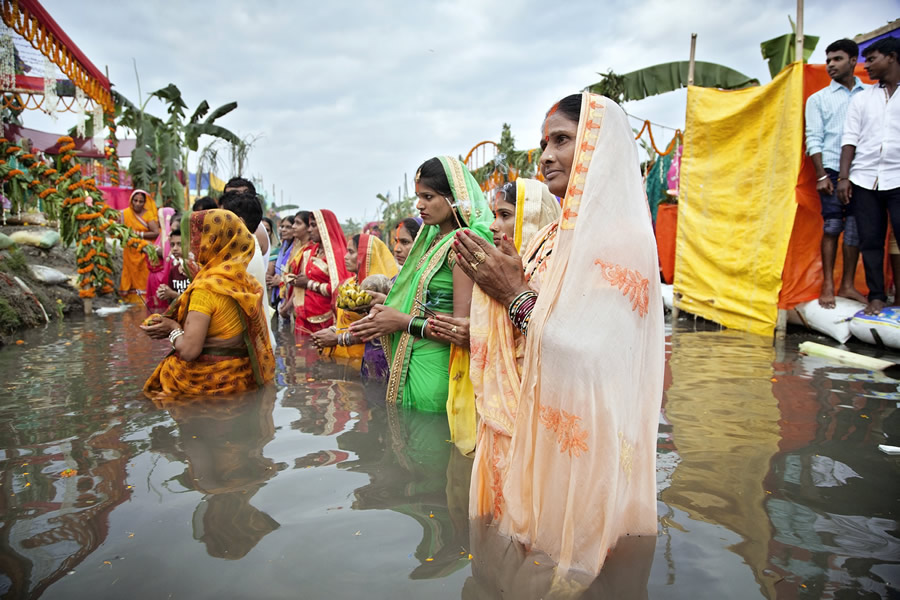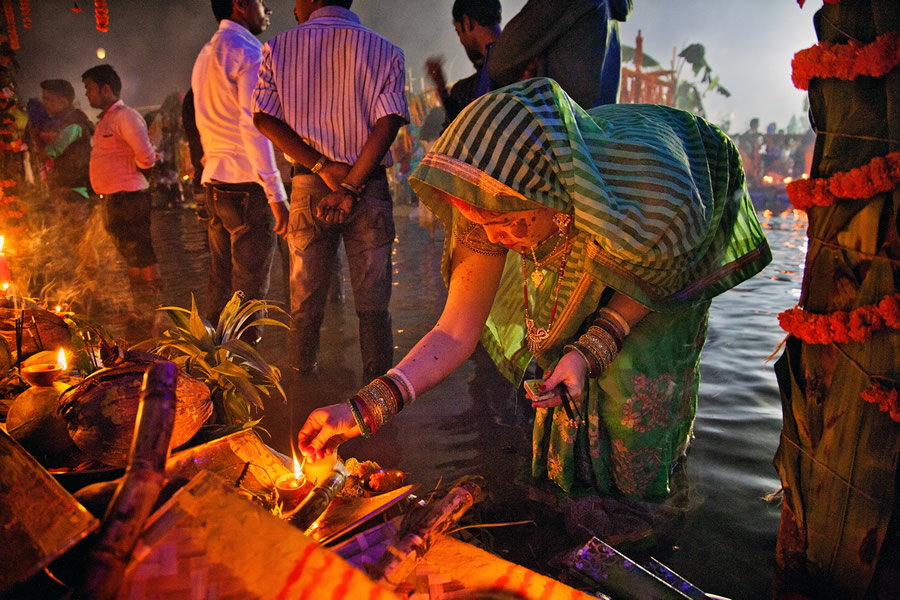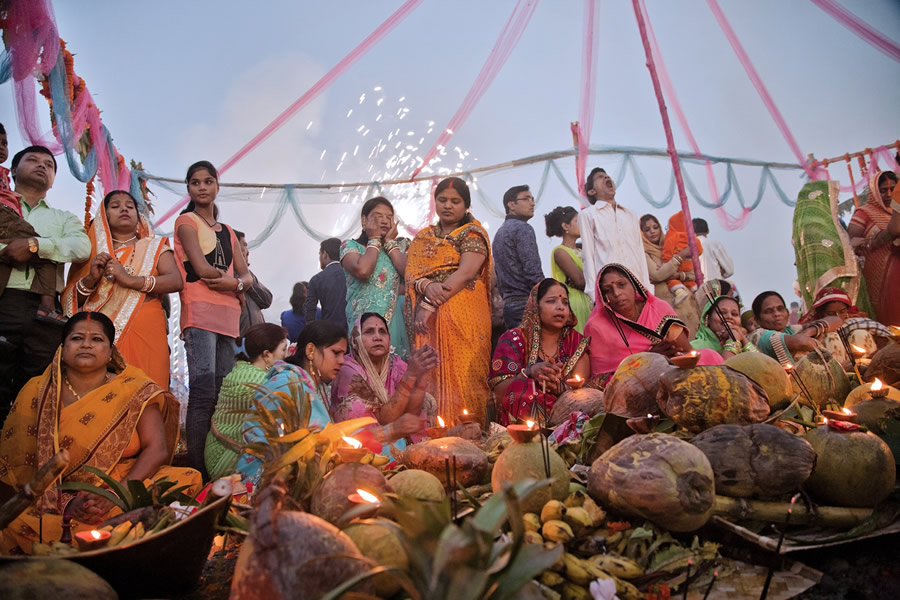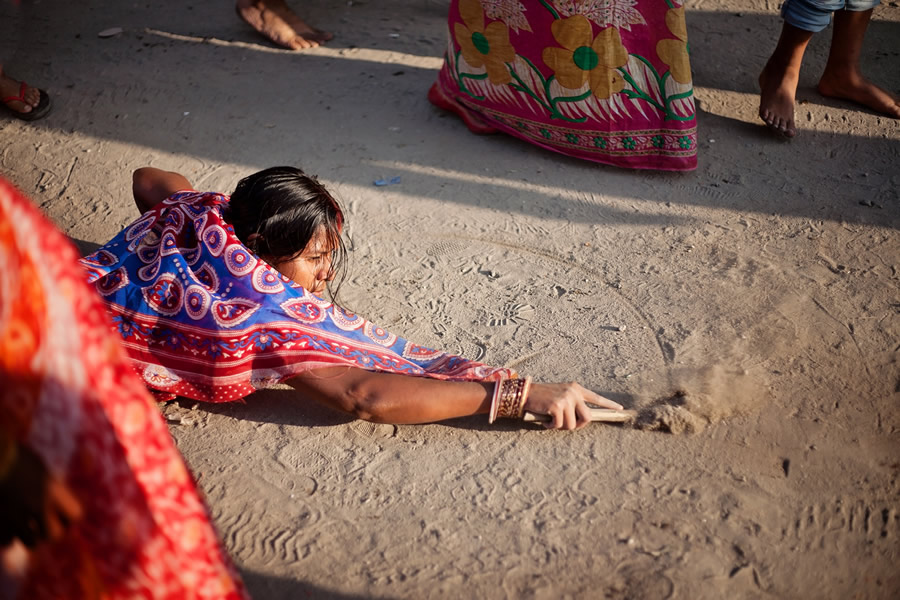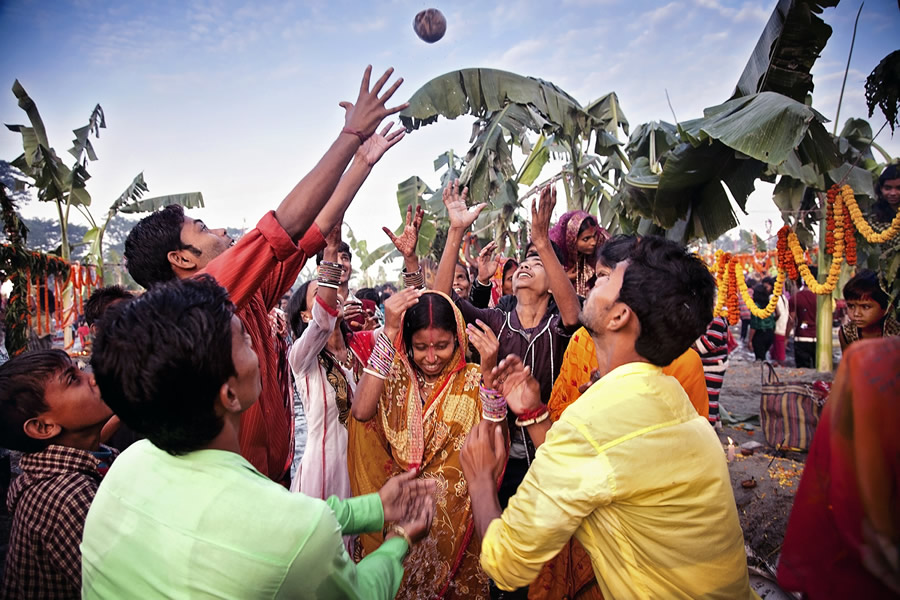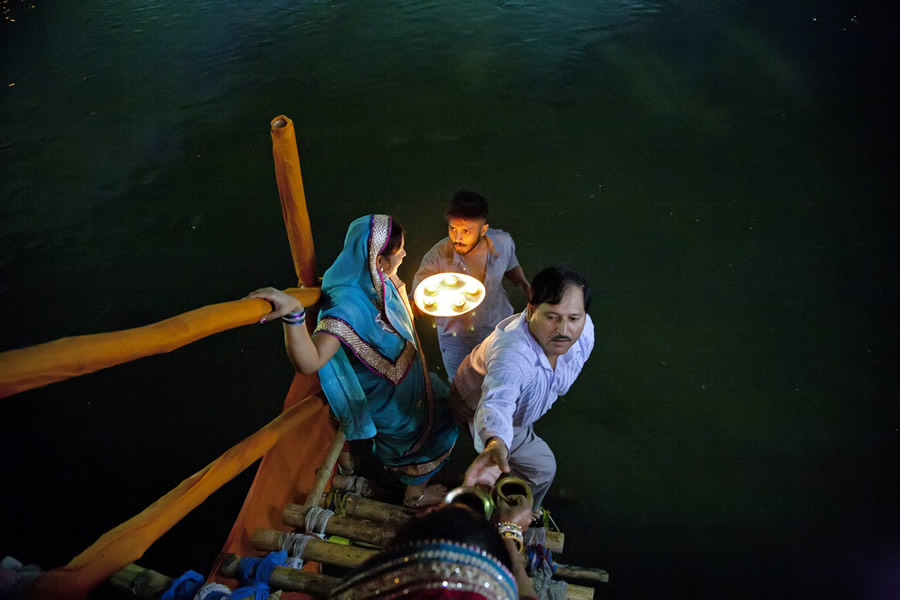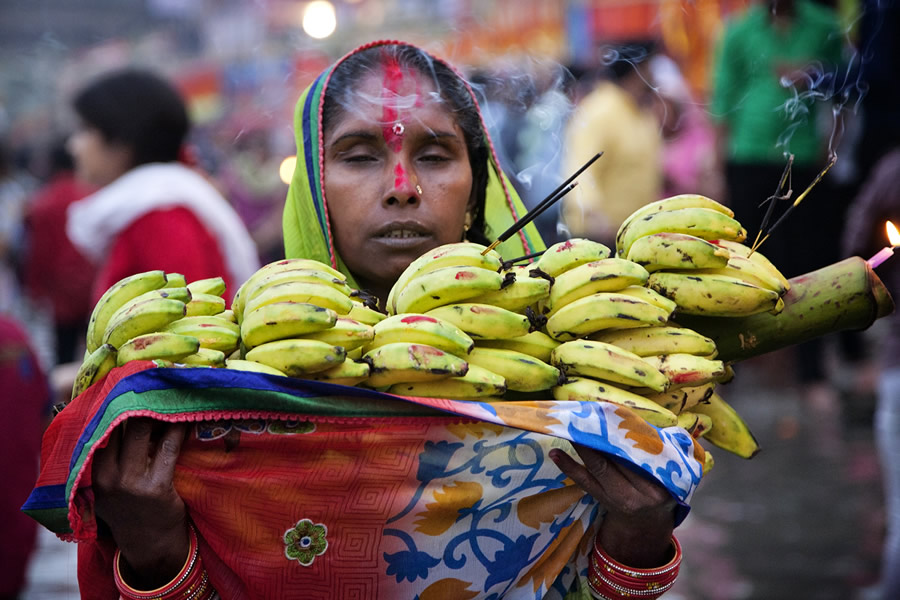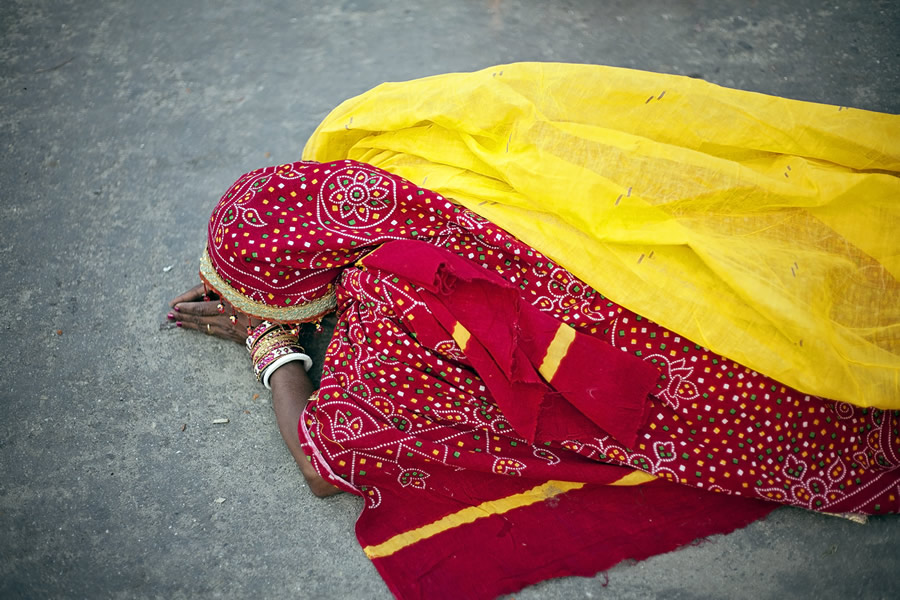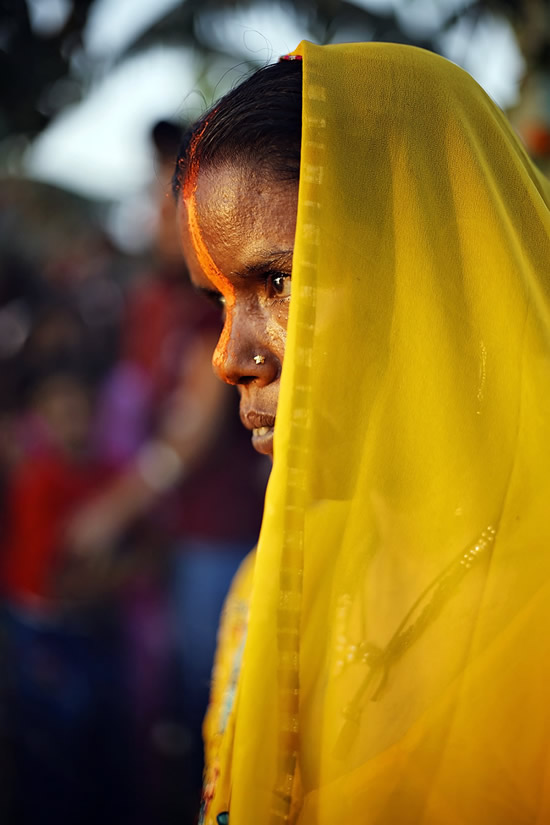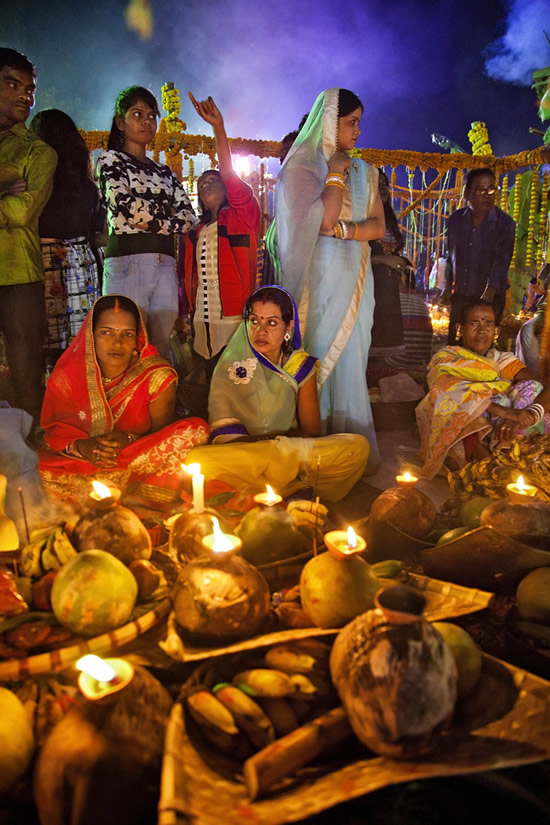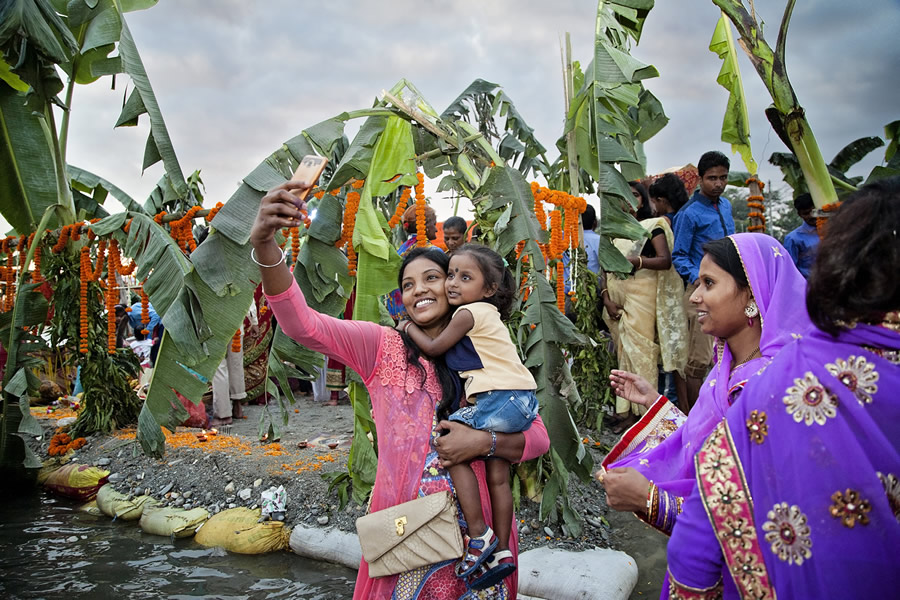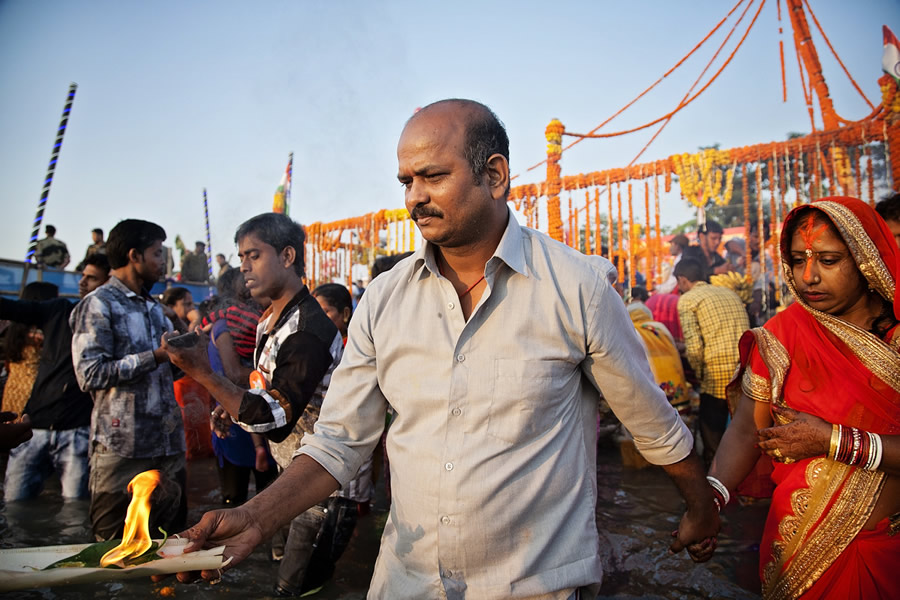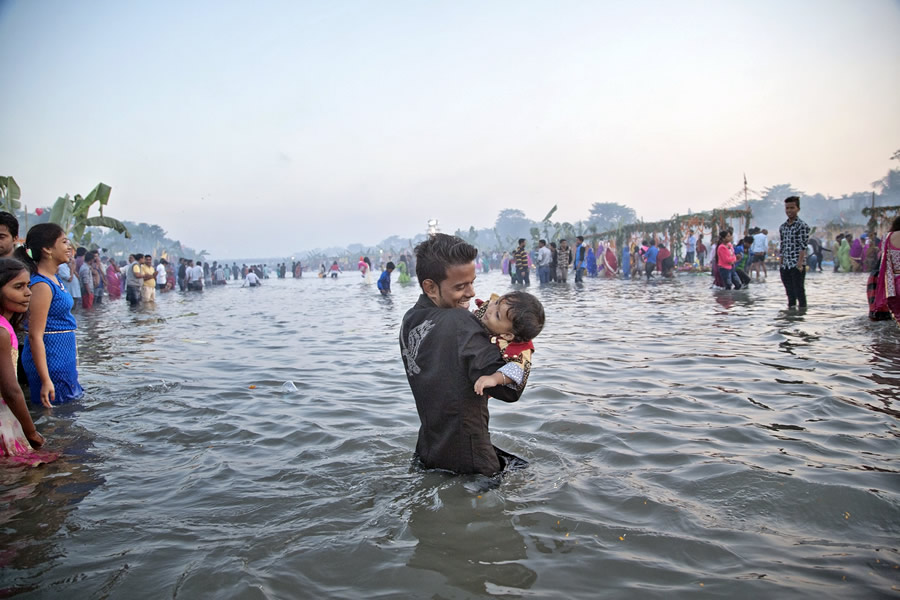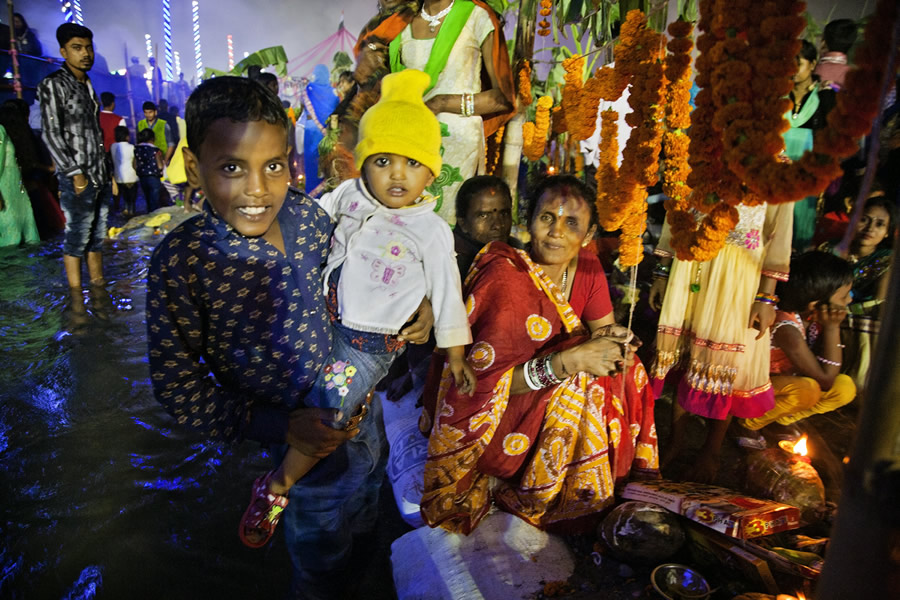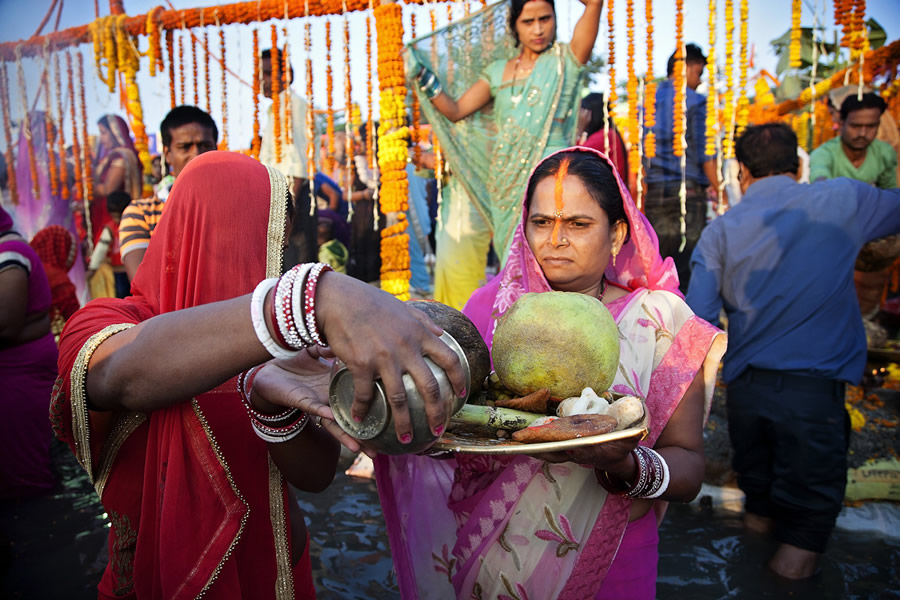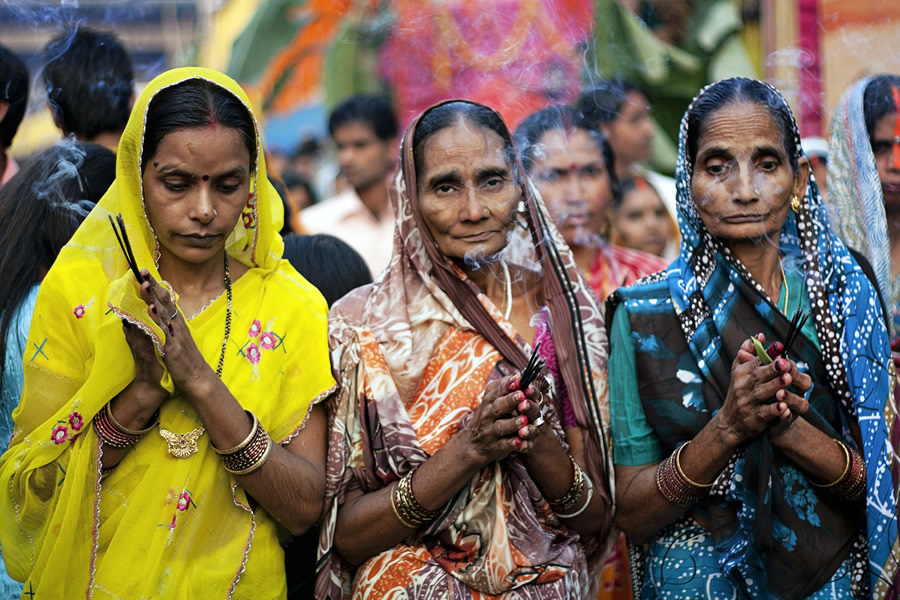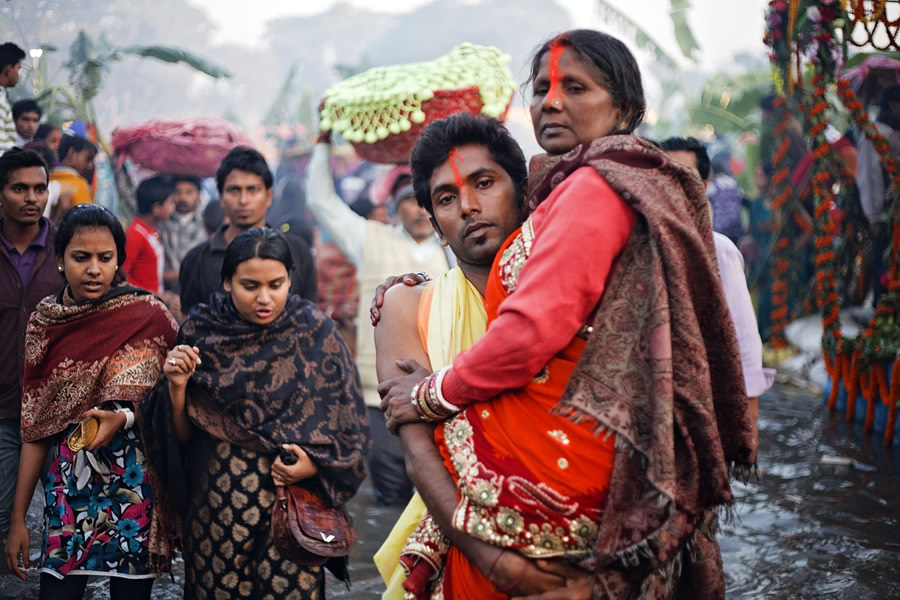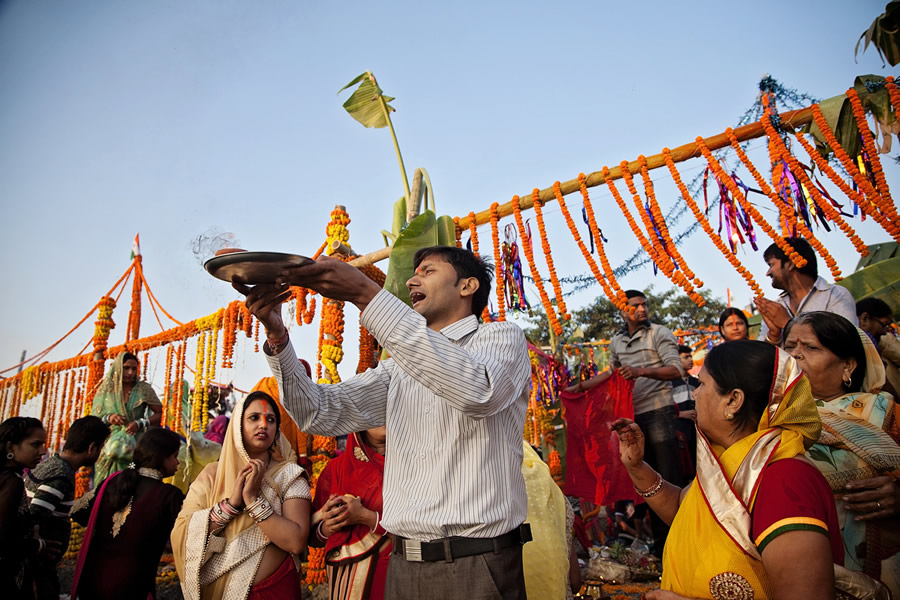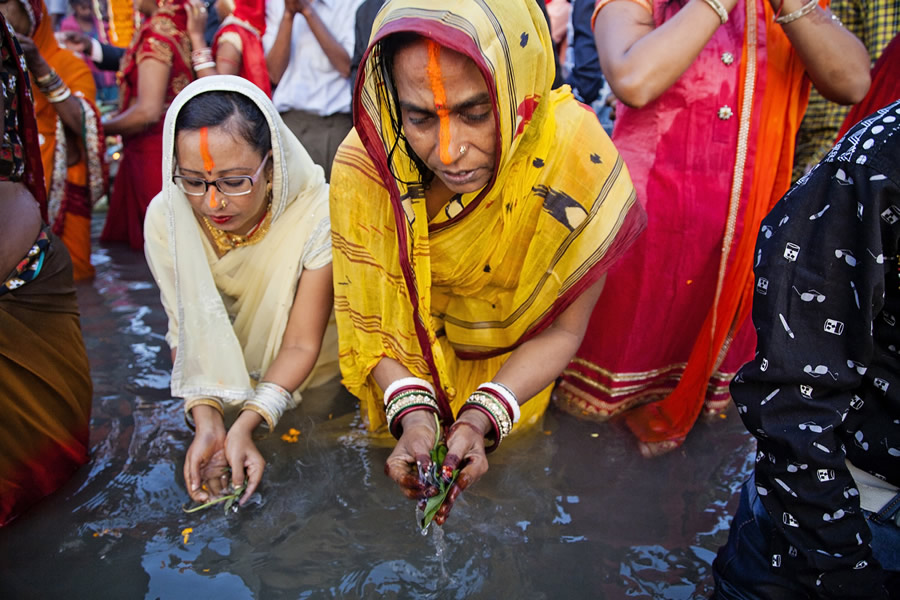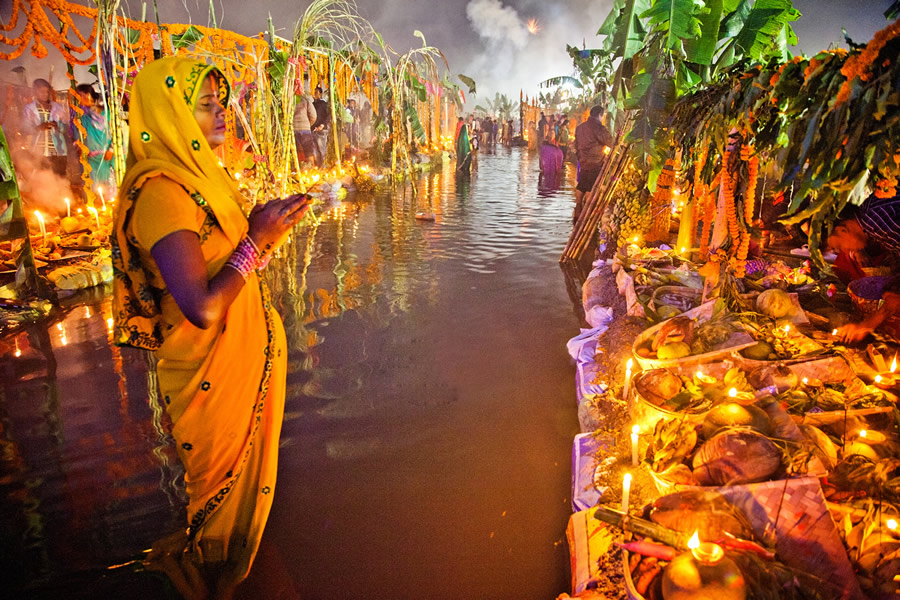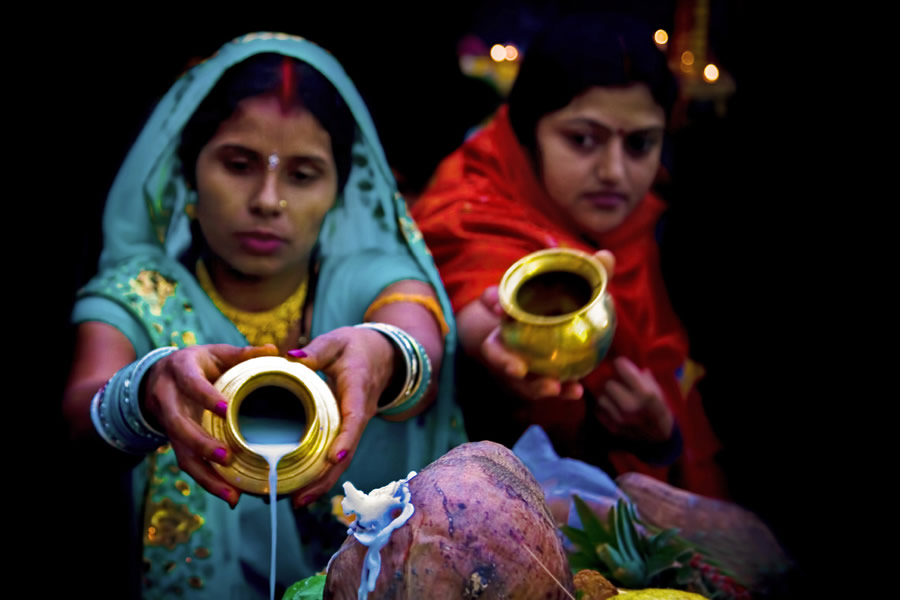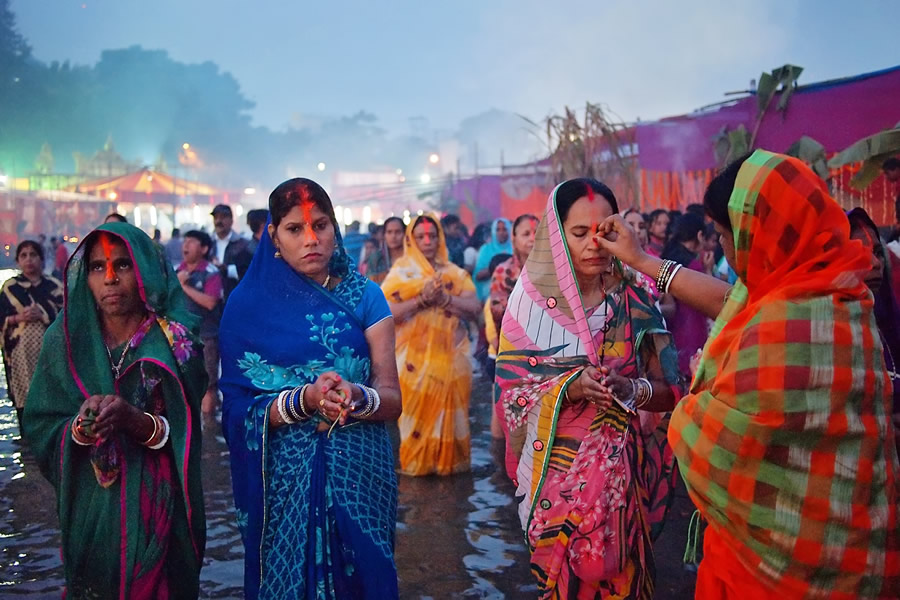 About Amlan Sanyal
My name is Amlan Sanyal. I am a teacher by profession and a freelance documentary photographer based in Siliguri, a small town in sub-Himalayan Bengal.
My interest in photography developed in 2008 while toying around with a compact digital camera. I haven't stopped taking photographs since I got my first DSLR in 2009. I started taking pictures of strangers on the street. When I started doing this, I had no idea there was an entire genre devoted to it. I have been mostly self taught, drawing most of my education on photography by studying the work of great photographers in this genre. I've always been quite an observant person, liking to pay attention to small details. I strive to capture storytelling-images as well as insightful, emotion provoking yet, realistic sort of frames. I love capturing the colorful glimpses of the daily life in India. Street Photography/Documentary is my favorite way of looking at the world and taking photographs gives me the power to stop time, appreciate the truth of the moment and question myself.
Some of my memorable achievements was winning the POTM in Fotoflock, some publications in National Geographic Magazine, Showcase in Smart Photography Magazine, Asian Photography, PhotoPlus Magazine (UK), The DPhoto Inspiration & articles, few international digital salon acceptances. I have also received good placements and reviews in some competitions and my work has been published in various print and online magazines and blogs. I am also a contributor to Getty Images and National Geographic stock photography. But as a great success I consider recognition of people in social networks that follow and appreciate my work regular. Though a teacher by profession, I will always be a student when it comes to photography.
I think you should shoot what makes you happy, not what you think others want to see.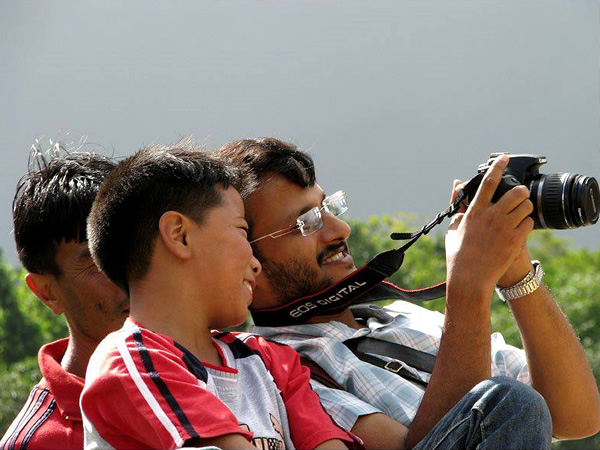 You can find Amlan Sanyal on the Web :
Copyrights:
All the pictures in this post are copyrighted Amlan Sanyal. Their reproduction, even in part, is forbidden without the explicit approval of the rightful owners.