This was my first personal project in terms of creating "series" before this I had taken infinite photographs but something about Umbrellas triggered me to create an exclusive series of them. I knew nothing about how vast the field of Photography is or what all are the prospects related to this field when I started, I knew no big names or anyone who I would have followed or learned from. I had a basic Digicam when I started and just my creative urge to make good Photographs.
To me, photography became a way of bringing out my artistic side in terms of photography as a creative art. I owned a Kodak Digicam which was my travel buddy, to begin with, appreciation in Photography by viewers gave me a push and I went ahead to own a DSLR. This new Gadget made me completely passionate about Photography. This became my license to go out anywhere at any time without any second thought. In fact, it became my everyday mission to carry my DSLR every time I stepped out of my Home.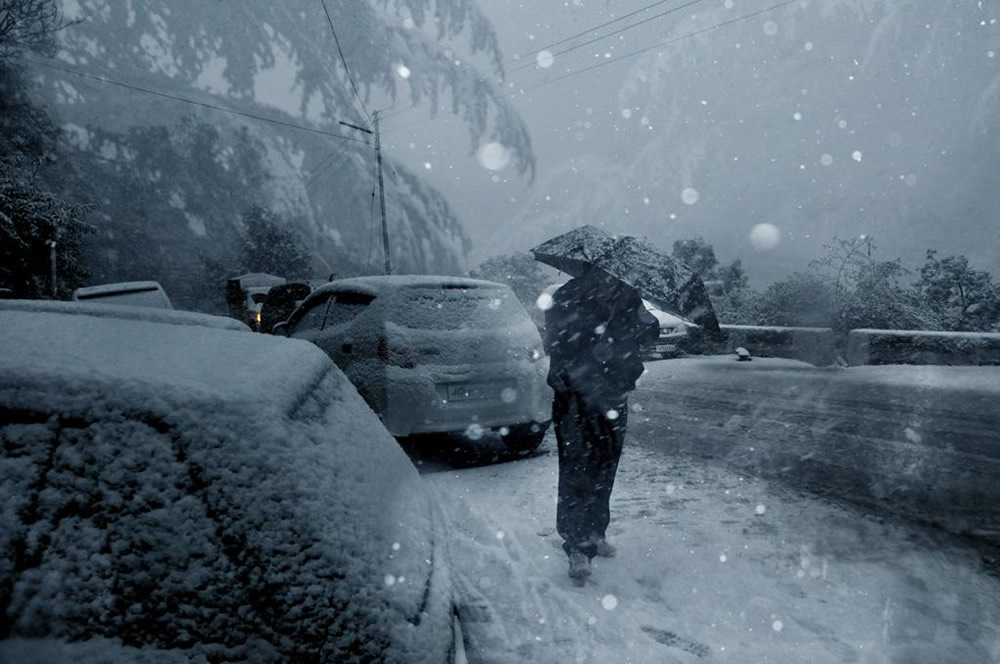 On the streets one does not have control of how things are, every single good photograph is a matter of hard work and determination, To create a series on a particular subject one requires a lot of patience and hard work. It can be time-consuming also take a few months or years to have a good collection. It all depends upon your determination.
I had no idea if anything like creating series in Photography exists, unknowingly I started taking some pictures of people holding Umbrellas which intrigued me, I felt something special about them. An Artistic depiction of people holding Umbrellas, I got so involved in searching for more of such frames where people would be with their Umbrellas, so I would set out in search of more of such frames.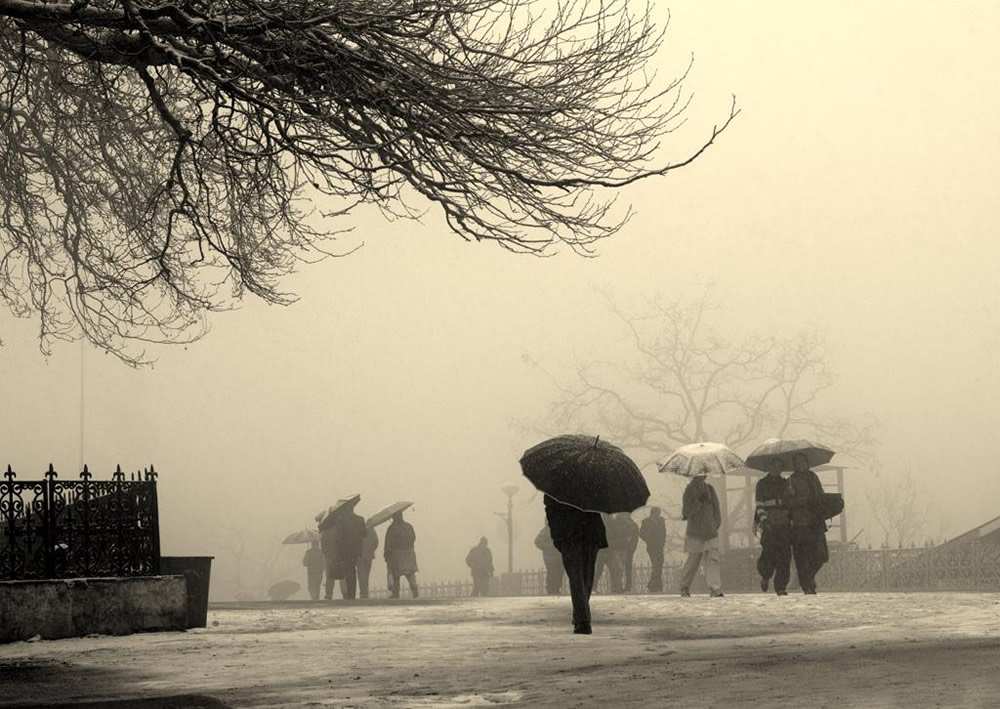 I belong to a Hill Station, Shimla in India where Umbrellas are an integral part of our lifestyle. It won't be wrong to say that they are in use throughout the year. You can see people moving around with their Umbrellas almost all the time. There is some sense of comfort to carry an Umbrella along because the weather changes very frequently in the hills. Either the sun is too sorchy otherwise rain and snow anyways are the reasons good enough to have an Umbrella over your head. To some, it serves as a stick to scare the monkeys as the hill people are in terror of monkey attacks anytime. To some Umbrellas serves as a stick on a slippery slope during Monsoons or Snowfall.
In short UMBRELLAS are the "Inseparable Companions".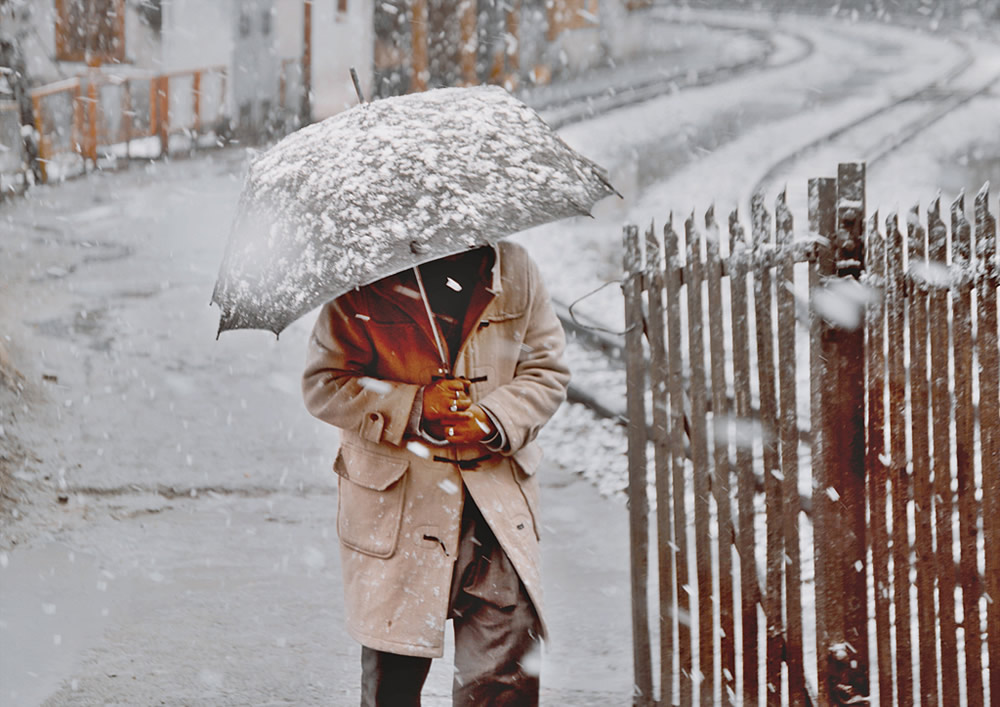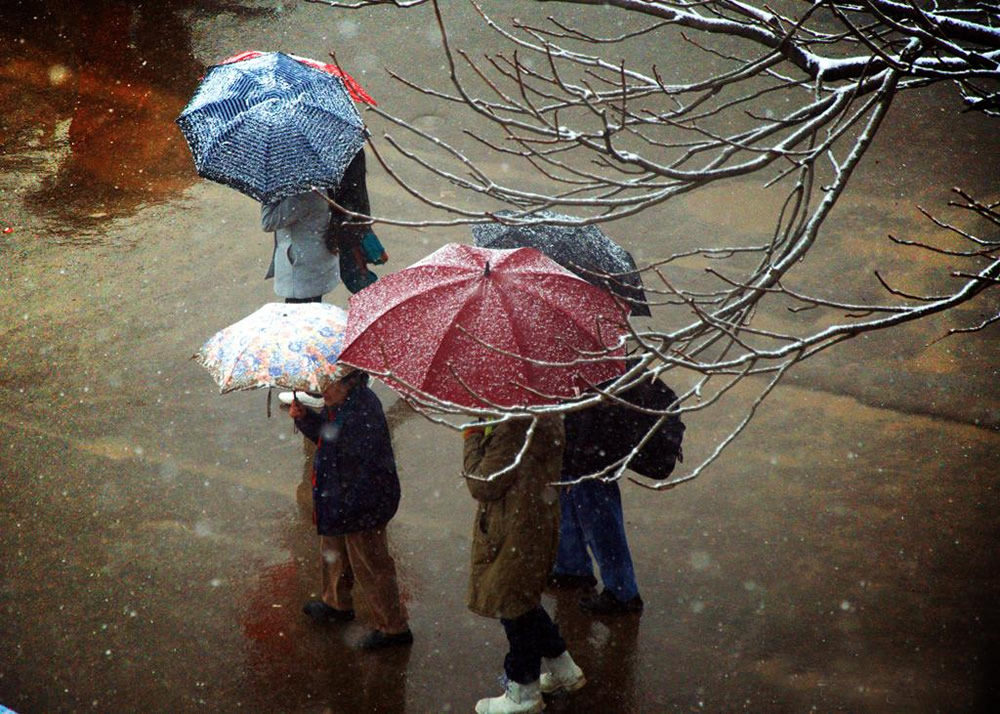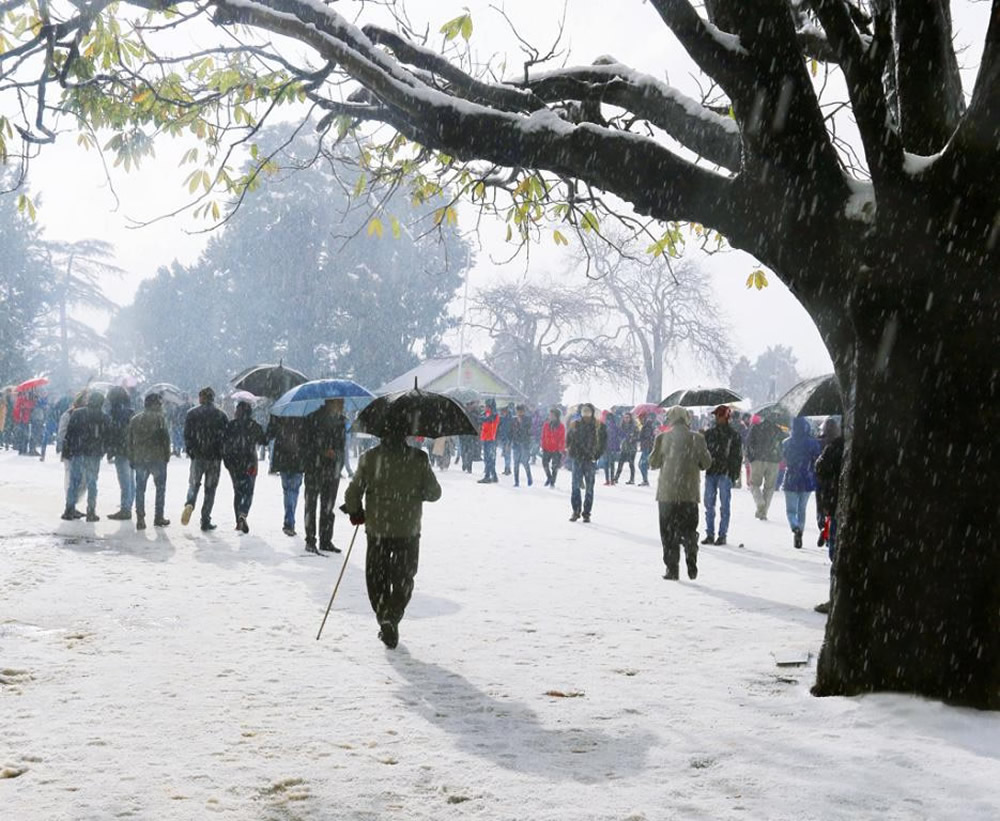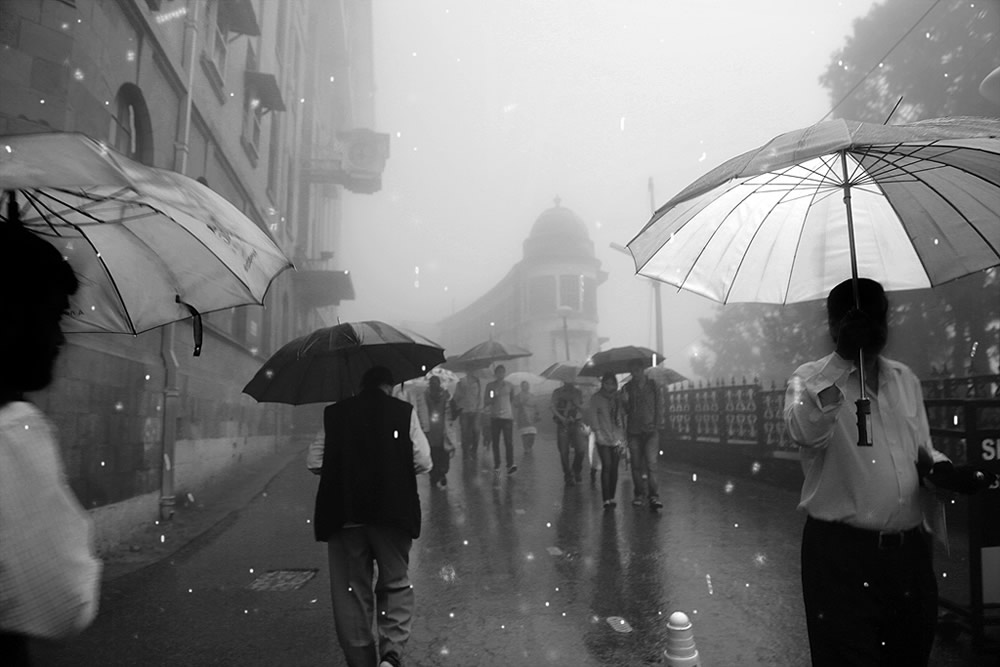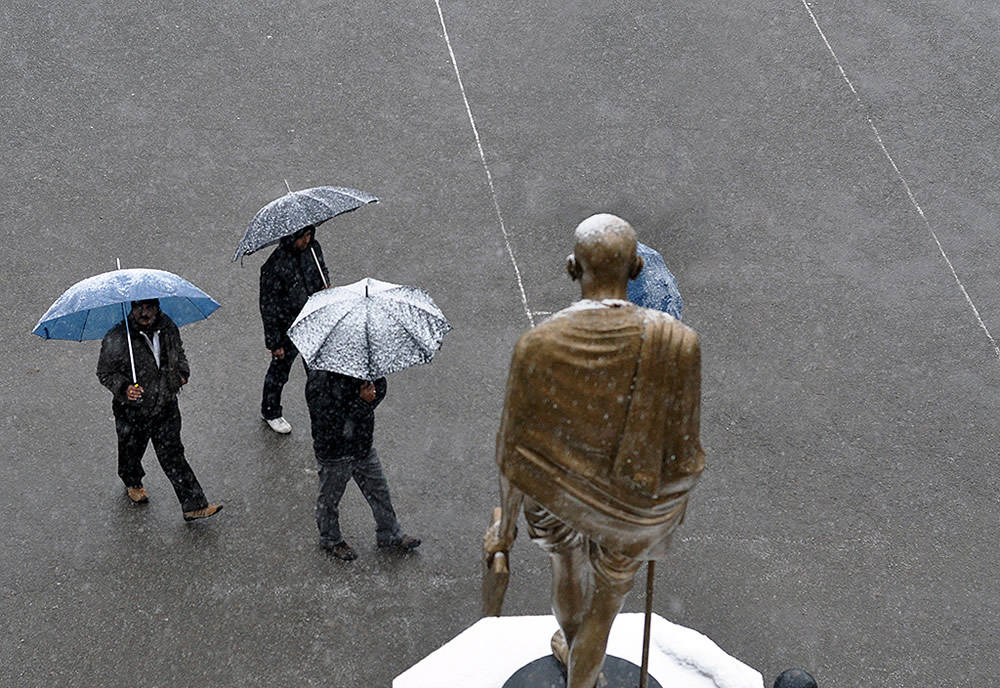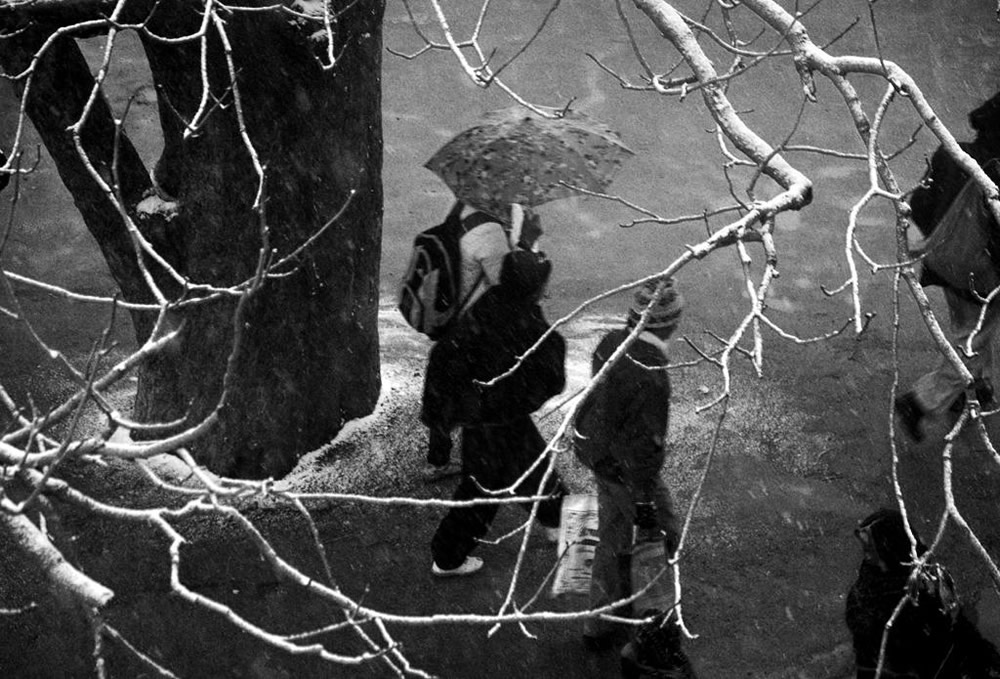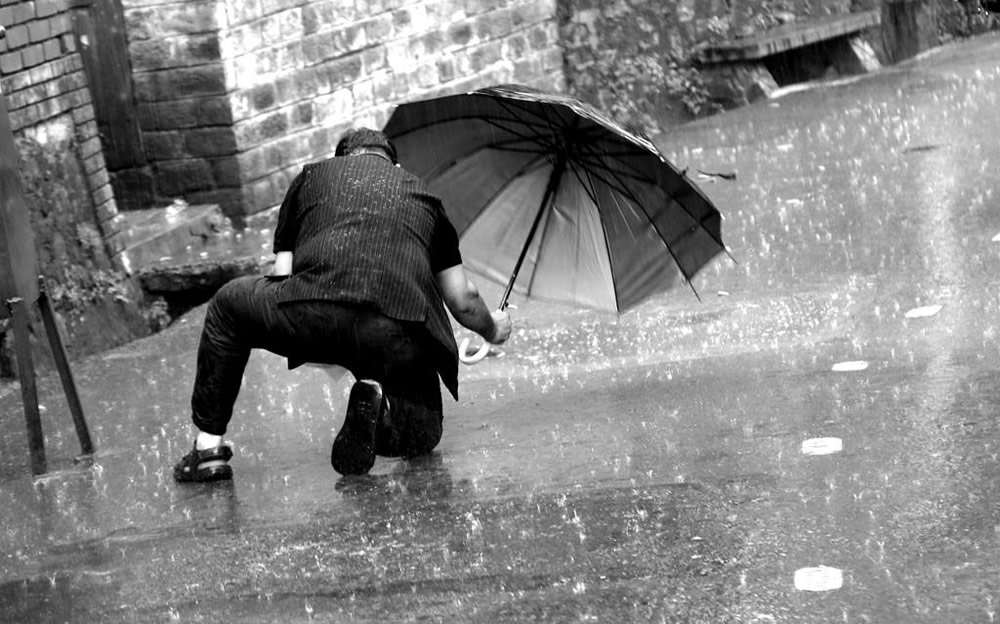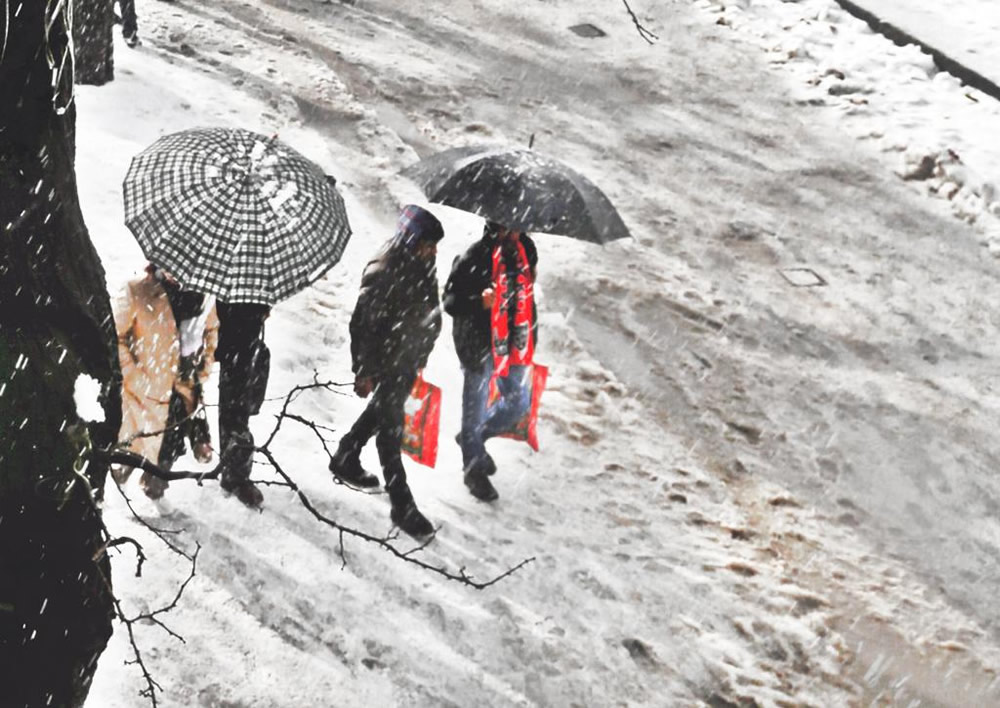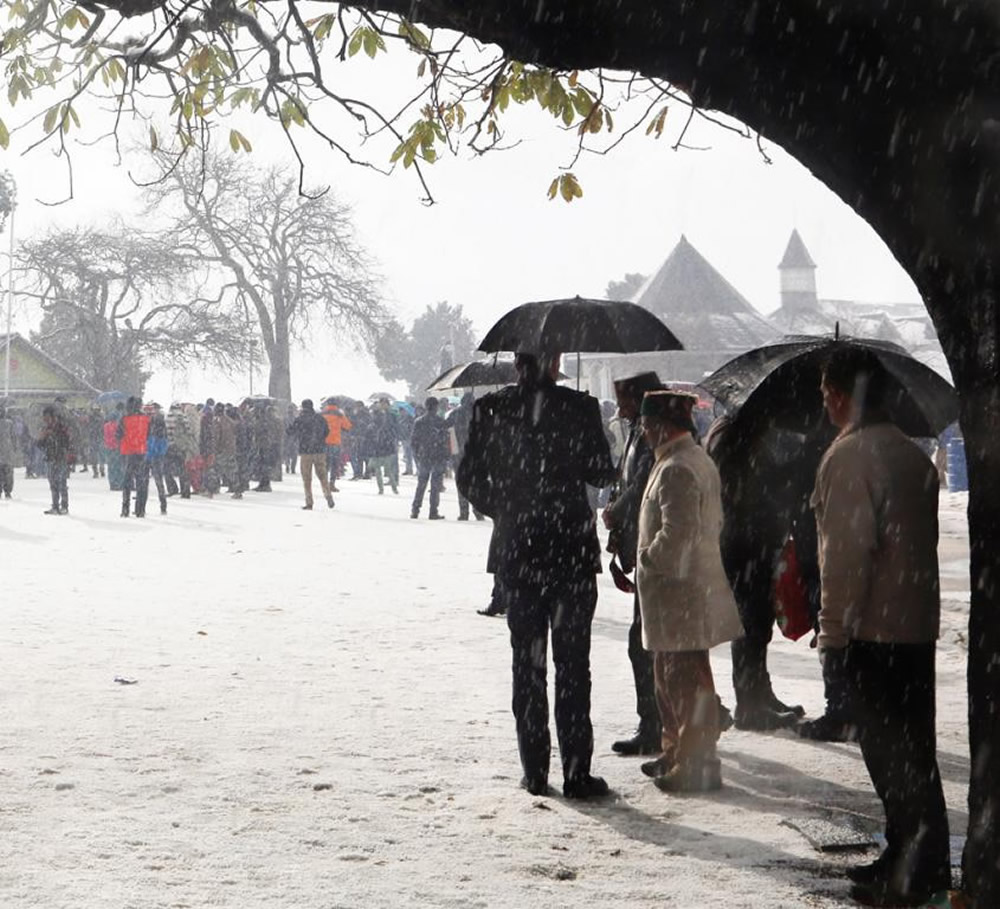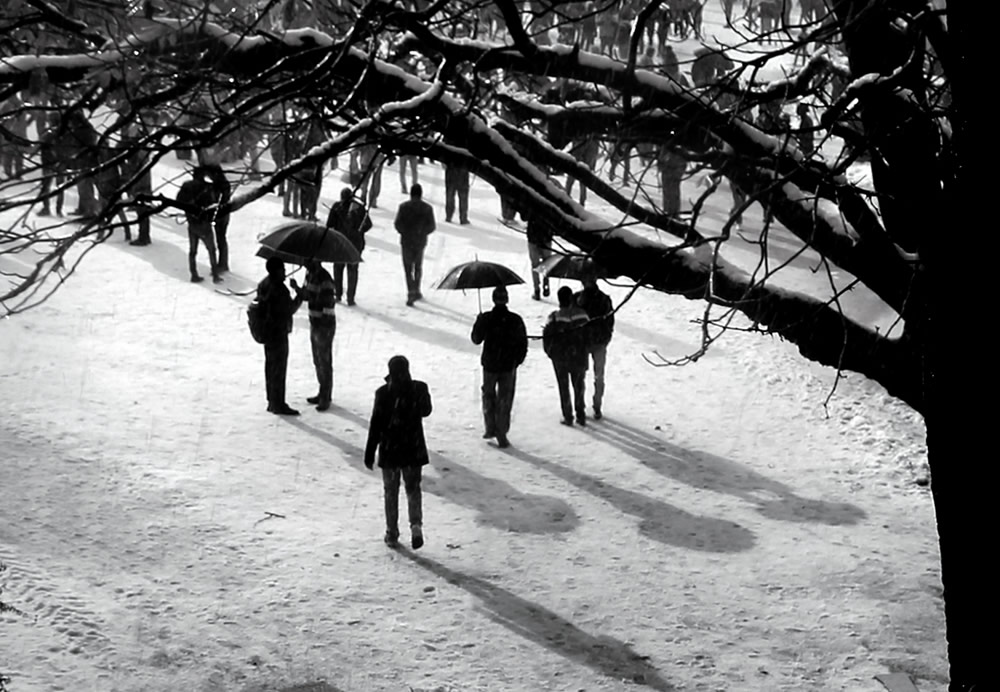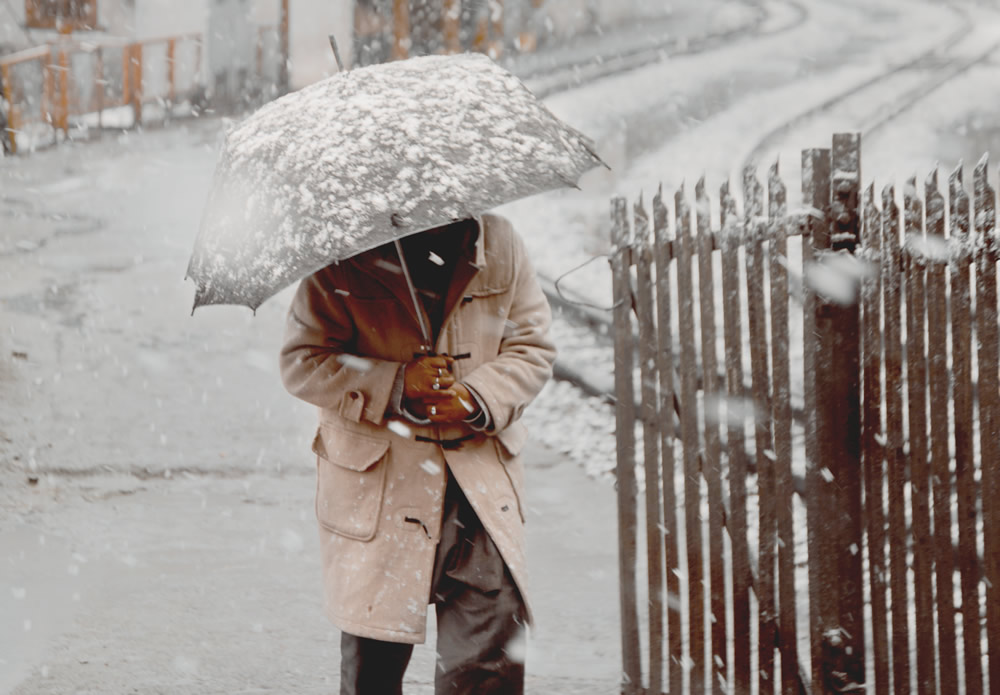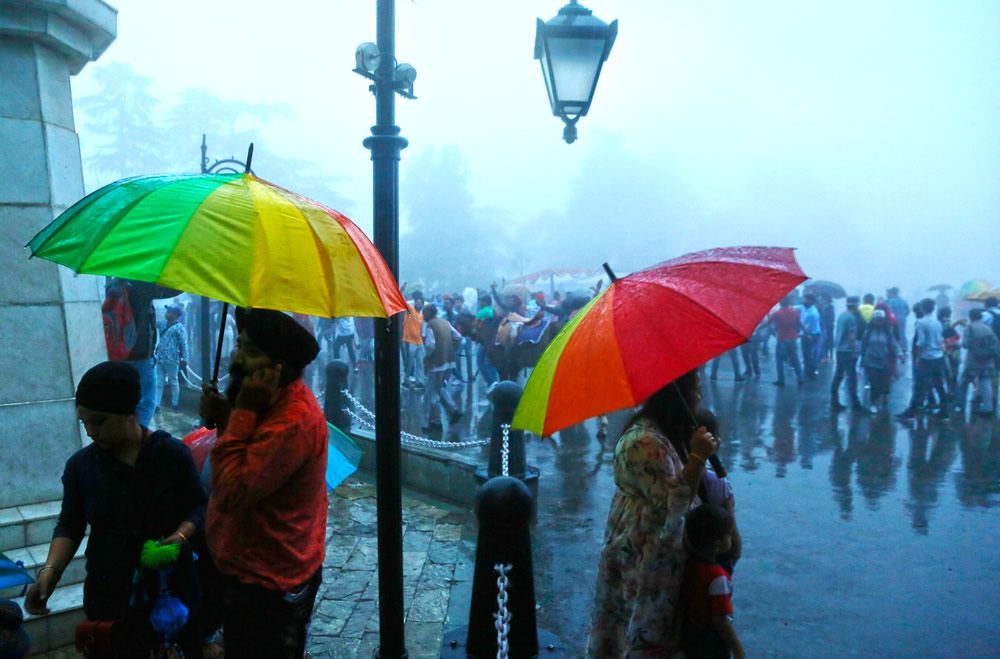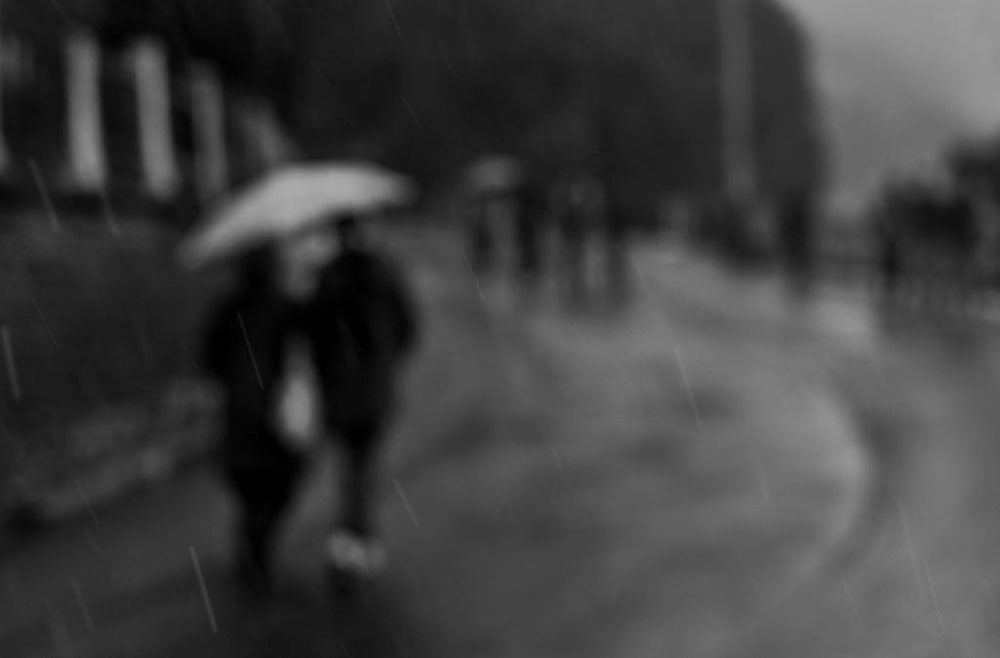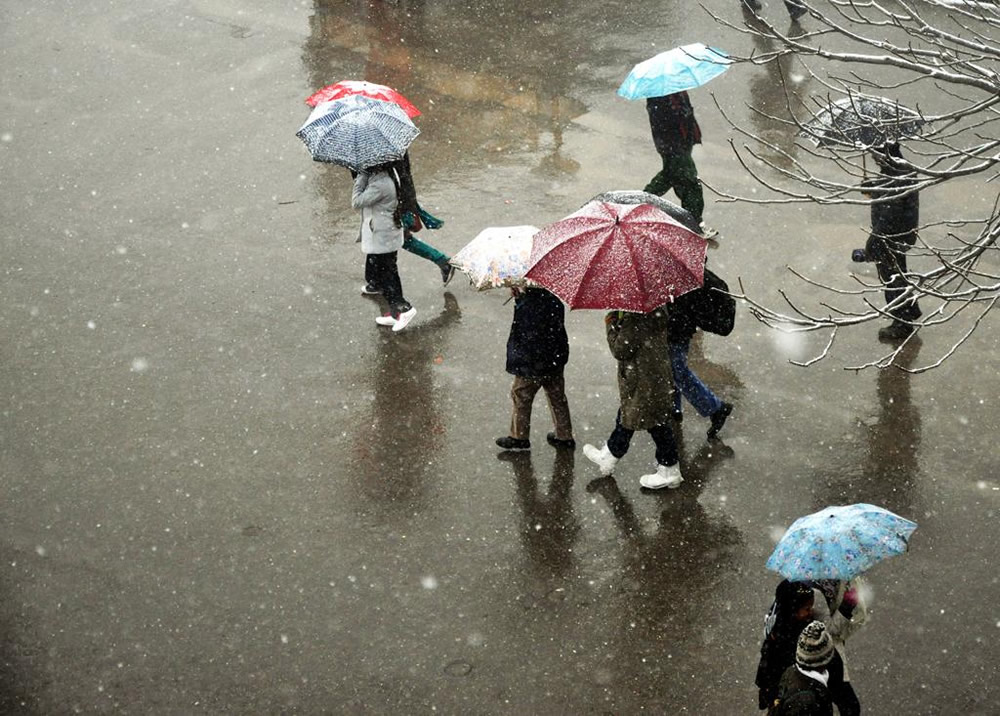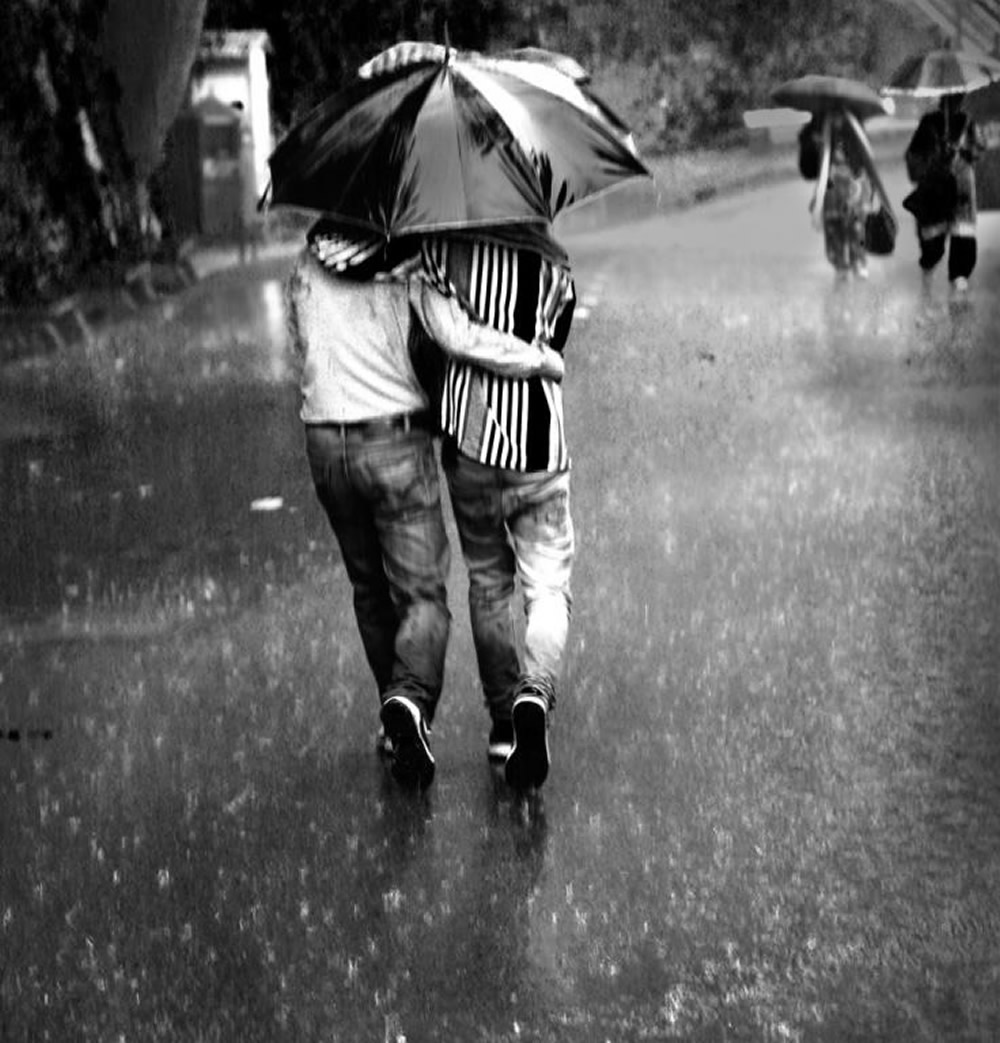 About Chanda Mathur
My Name is Chanda Mathur. I have been actively involved in creative things since my childhood days but all of my creative interests took a back seat when I got into the rat race of corporate jobs, very soon, I realized that despite those lucrative jobs of holding the Admirative profiles in multi-national companies I was never satisfied in that monotony of time-bound jobs. The things that gave me internal satisfaction have always been something to do with creativity and Art.
It was almost 10 years back that I took my first step towards the Art of Photography. There was a phase in my life which made me very low and some series of incidents kept occurring which affected me in a very bad way also made me quit my job, my health went from bad to worse and there was a huge void in my life, I engrossed myself completely into photography which took care of my inner state.
This was the newly developed interest that was keeping me mentally occupied and uplifted my spirits, I became obsessed with it, forced myself to take walks in search of having good photographs, started interacting with strangers for getting good portraits, this became an everyday routine for me, I came to a state where I was only doing photography.
I started with my small digicam and always got appreciated for my work. Soon I was gifted a DSLR by my mother, it was too early that I started getting appreciated for my work. My interest became stronger and I started spending more time in creating photographs by learning the art all on my own, my work was Published in some International Magazines and some reputed Online Galleries as well. I soon started getting offers for Photography Projects from various Reputed organizations and then there was no looking back. I got more and more passionate about this Art.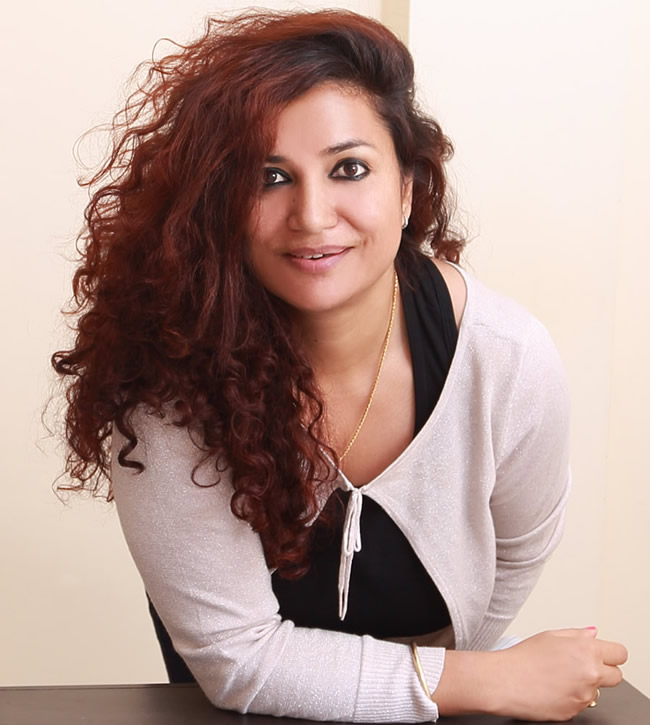 You can find Chanda Mathur on the Web :
Copyrights:
All the pictures in this post are copyrighted to Chanda Mathur. Their reproduction, even in part, is forbidden without the explicit approval of the rightful owners.