Most certainly an out of the box concept, Kishor Krishnamoothi is a travel & commercial photographer based in Hyderabad, India. His idea of photography has always been to capture the world around him with fresh perspectives all over. Adding to that, this photo story is a spectacular concept and shows us a glimpse of vision this photographer has.
Speaking about this story, What intrigued me more was the concept and boldness to take a model to some of the most chaotic places in India. The Photographs do great justice to the idea and Kishor has scripted the story pretty clear, his framing and conscious decision to have various elements in frame is just perfect.
Kishor Krishnamoorthi Speaks about Contrast
Traveling has been a part of my life since my childhood. My father, who travels extensively for work, used to regale me with tales of his travel which I, as a child, found thrilling. His stories were forever engraved in my memory and it wasn't until I went to England for my studies that I found myself revisiting those old memories.
Living in a new country where the culture is vastly different to what I had been brought up was a surreal experience. During my time there, I learnt that the world is a welcoming place, regardless of the way you looked or the clothes you wore. Even though I stood out from the crowd at times and felt as though I were in an environment that I didn't belong in, people accepted me for who I was.
Having said all that, I never fully felt at home there due to reasons that I couldn't explain to myself. At the end of the day, I felt like an outsider even though the world around me appeared to treat me indifferently. The subtle emotion that I experienced is hard to describe in words.
It is this emotion that I want to portray through 'Contrast'. A feeling that you are a part of their society but you know that you will never be accepted as one of them.
I felt that the best way to portray this emotion would be through showcasing the contrast of cultures visually. One of the distinct points of any culture is the clothing that one wears as it instantly sets us apart in a crowd of strangers.
I decided to shoot a western model in typical Indian situations. I researched wardrobe styles that depicted a range of western cultures and locations around the city of Hyderabad, India that one would expect to encounter during an average day. I matched both of them with the intention of extrapolating the contrast between them while being harmonious in terms of composition and colour. I was keen on the model having a sober expression since it would be an essential element of the image to portray the emotion that I wished to convey through these images.
'Contrast' is a journey through emotions that the well-travelled among us would relate to while the new-to-travel can become more aware of the emotions associated with leaving home.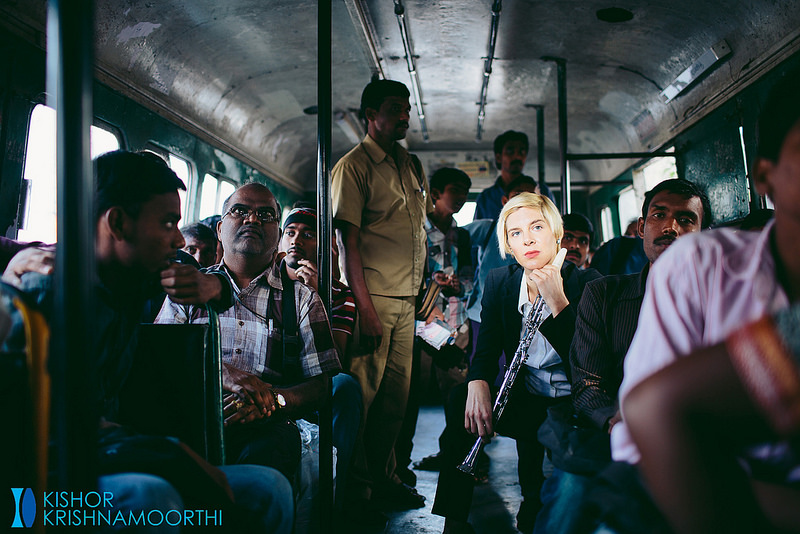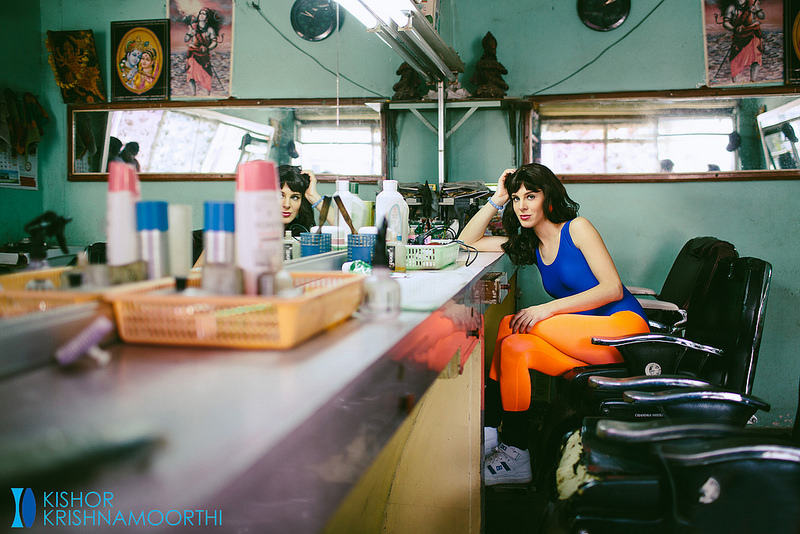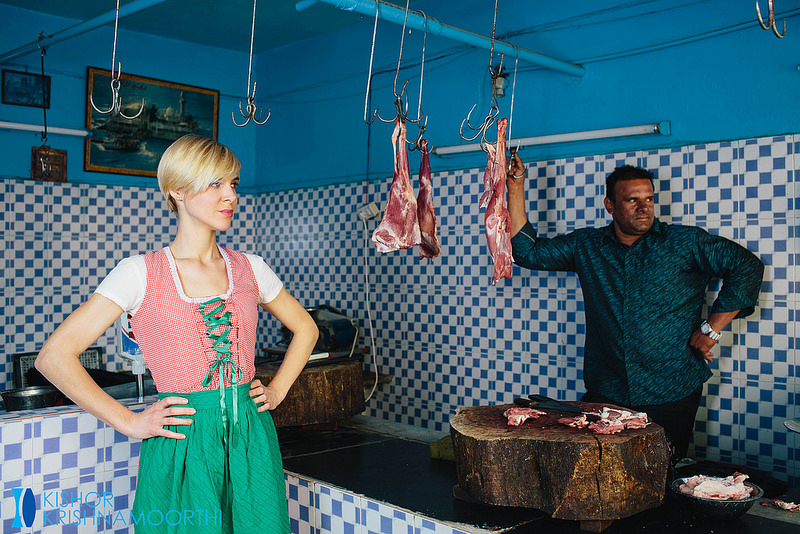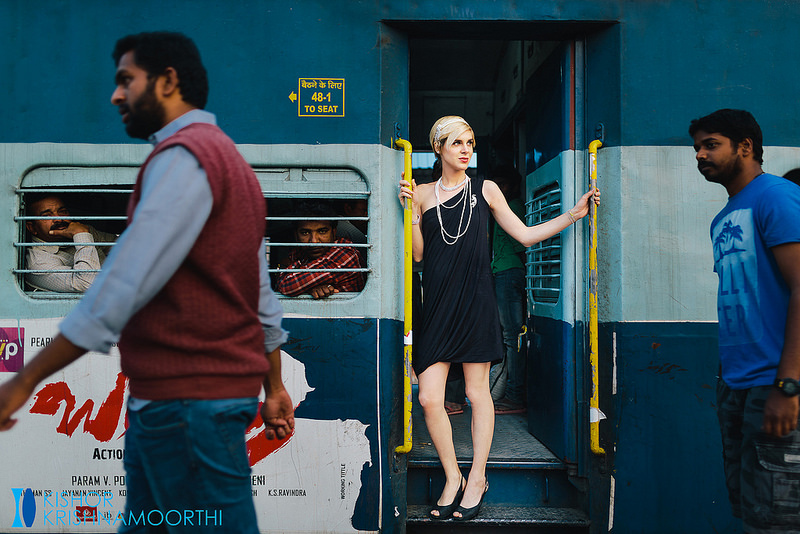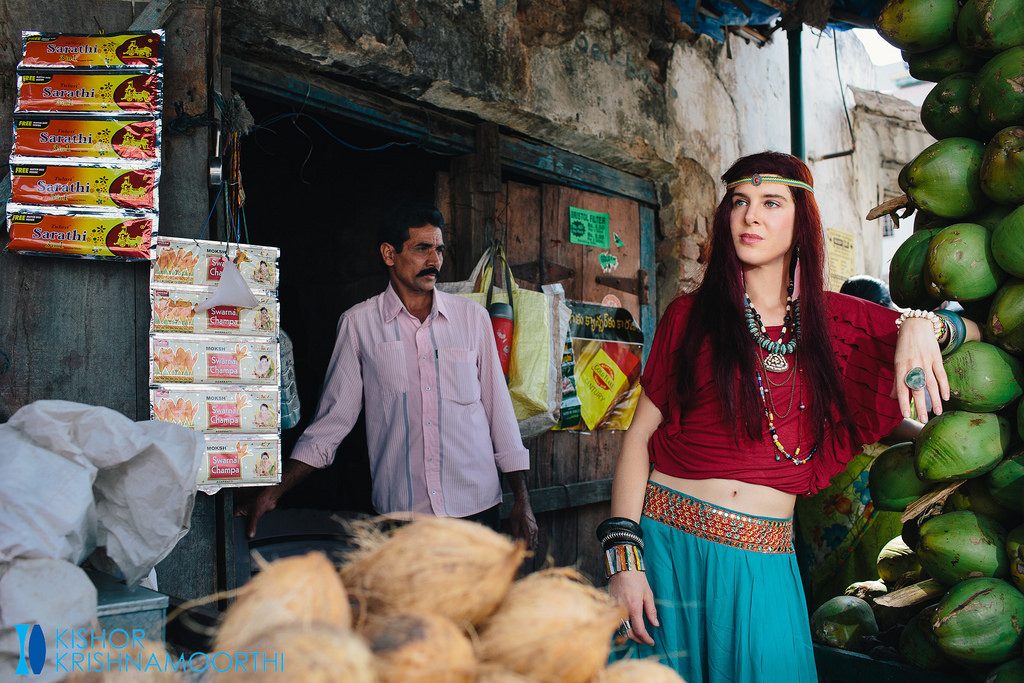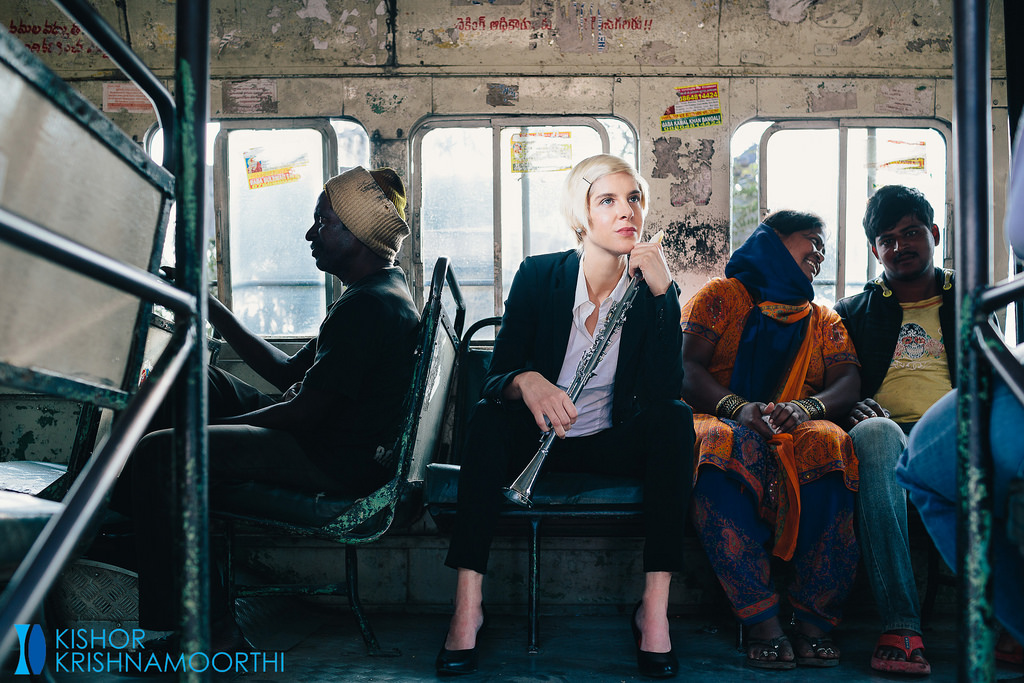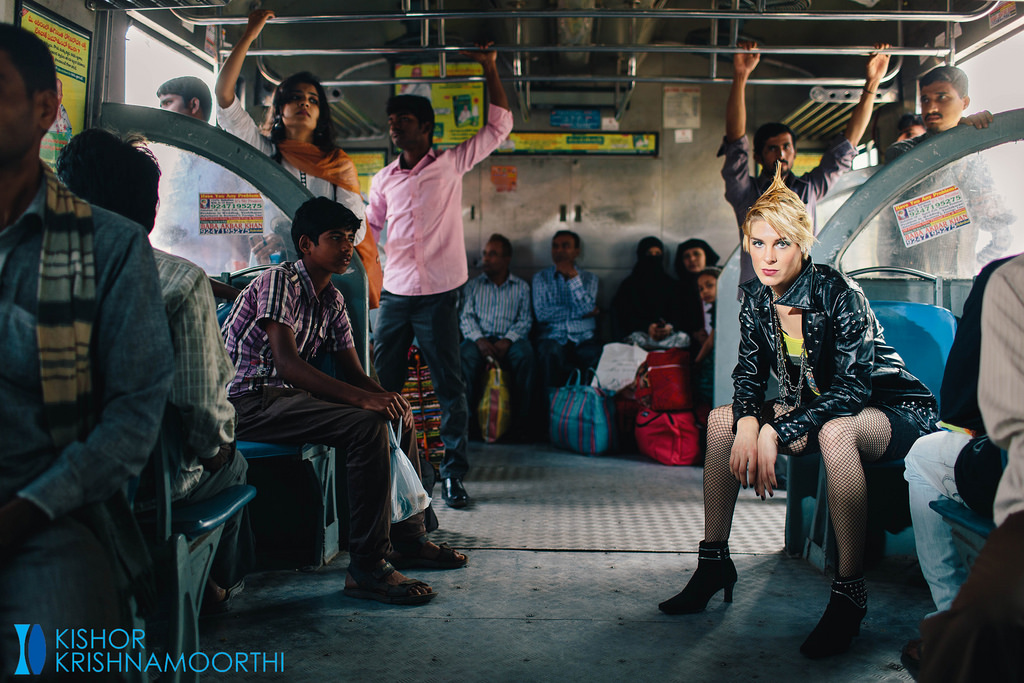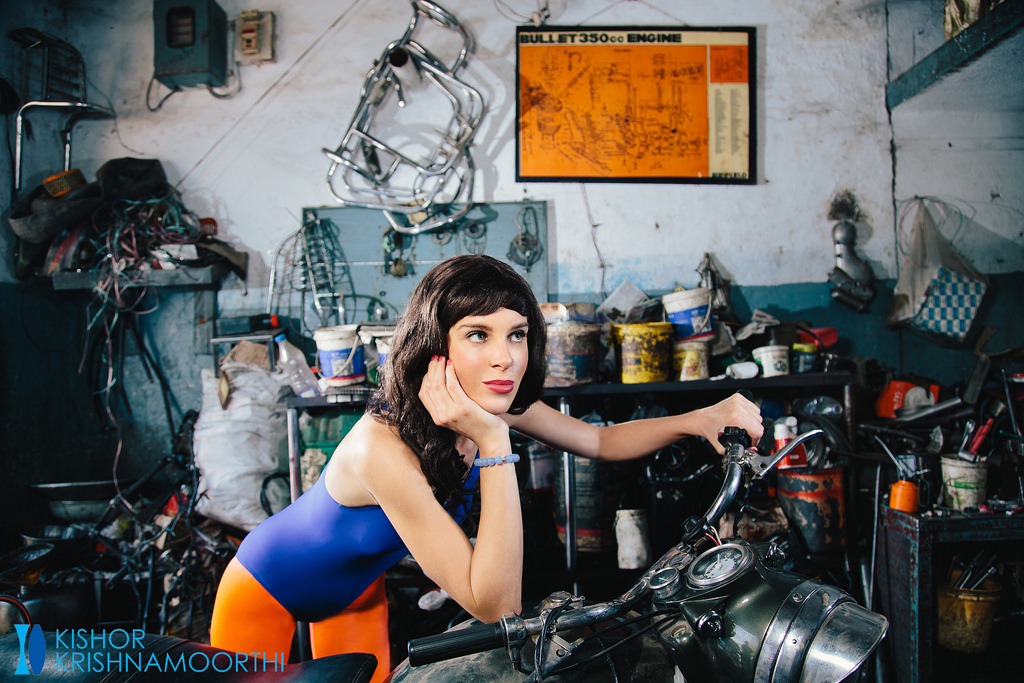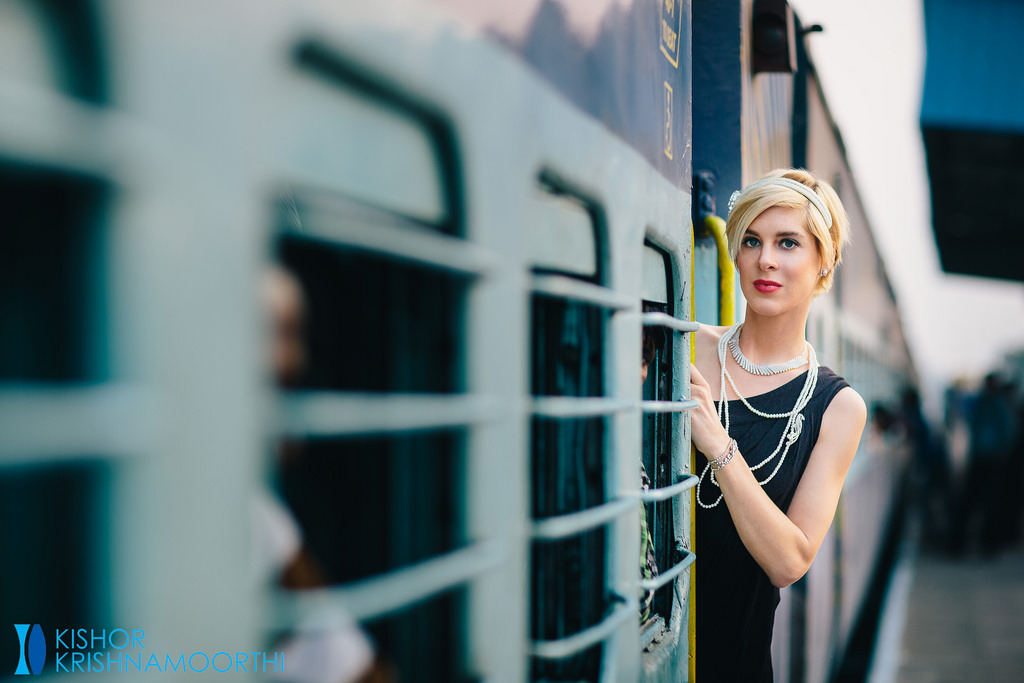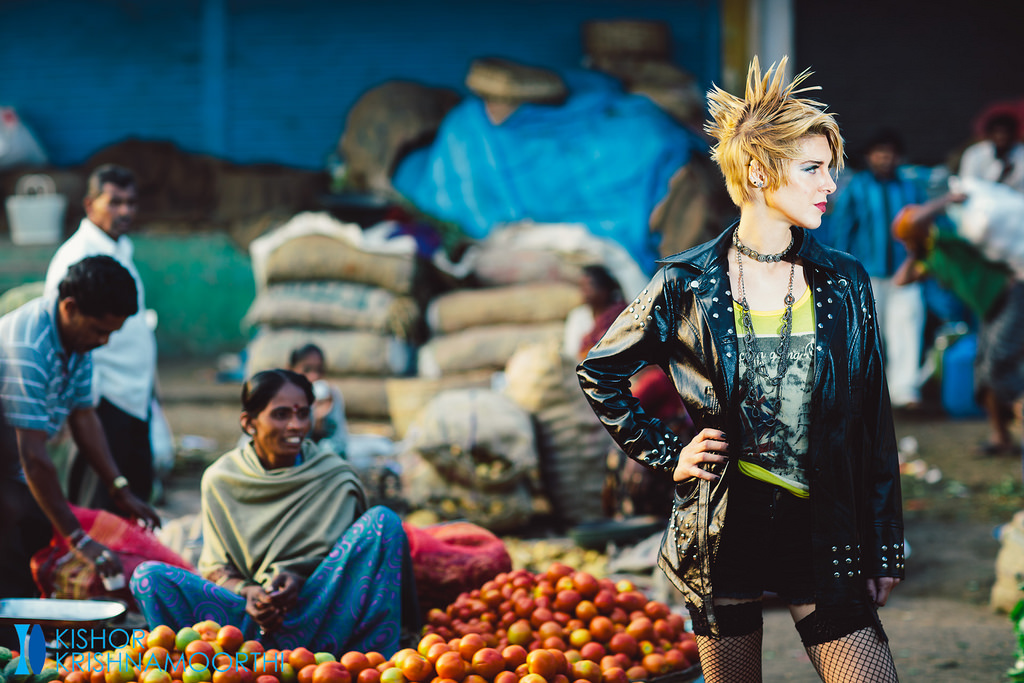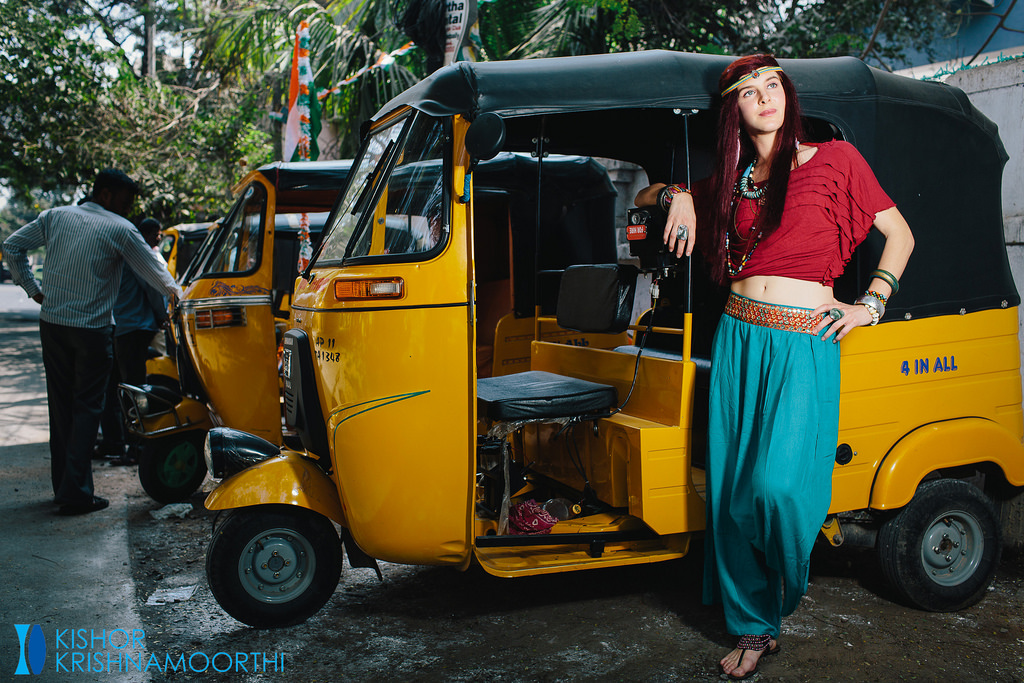 Behind the Scene Video
About Kishor Krishnamoorthi
Kishor Krishnamoorthi is a wedding, travel and documentary photographer based in Hyderabad, India. He has covered events across the globe with nearly a decade of photographic experience. His passion for capturing the world around him with a fresh perspective takes him to places around the world and brings new experiences every day.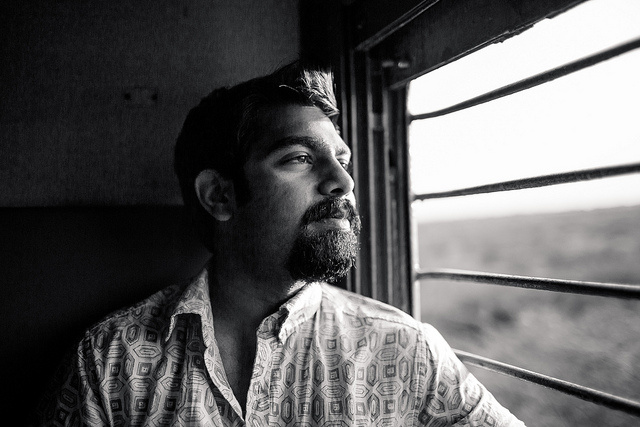 He has a vibrant past with roles ranging from being the President of the Students' Union at the University of Essex (2010-11) to starring in a German Vodafone Ad to being an Oil Trader in the Financial District of London. During his time at University, he was the President of the Photographic Society, the official photographer for the Students' Union and the chief photographer for the student newspaper. He says one of his life defining moments was meeting the legendary photographer, Steve McCurry. Kishor is a proud alumnus of the Hyderabad Public School, Begumpet (2007 ISC batch) having been the editor of the school newsletter and debates captain during his final year there.
When not capturing the world with his camera, he reads The Economist, listens to old Tamil songs, and ponders life.
You can find Kishor Krishnamoorthi on the Web :
Copyrights:
All the pictures in this post are copyrighted Kishor Krishnamoorthi. Their reproduction, even in part, is forbidden without the explicit approval of the rightful owners.