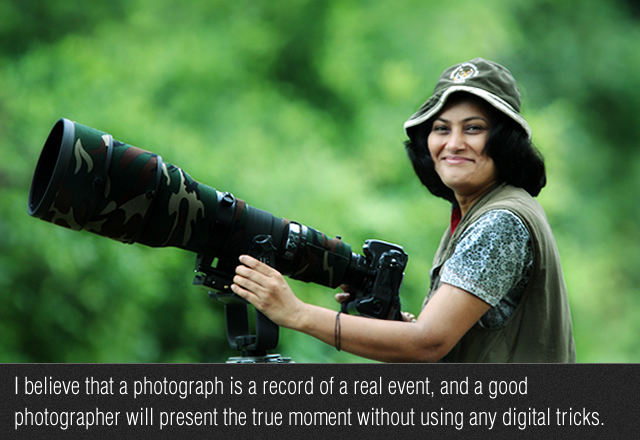 Rathika Ramasamy is a well known Wildlife Photographer based in New Delhi, India. She is a computer engineer with an MBA, she has been to nature photography for last eight years. She is passionate about birds and is specializing in bird photography. Her work has been showcased in national and international publications. Though she does documents of birds, she always looks for story in the subject, she enjoys capturing action shots. She has traveled most of the National parks in India, and has been to Tanzania national parks. She is first woman wild life photographer in India. In 2008 Birds of India, selected her as one of the top bird photographer in India, exhibited her work along with other top bird Photographers. In 2010 she has published her first photo book on "Bird Photography", with the best of her Bird Photographs. She regularly conducts Wildlife Photography workshops.
Q) Hi Rathika, Welcome to 121 Clicks. Please introduce yourself. Could you tell us where you're from and how you got started in Photography?
I was born and schooled in Theni, Southern Tamilnadu. I then did my (B.E) Computer Engineering & M.B.A at Chennai before moving to New Delhi. I started with photography as a hobby, when I began shooting with a camera at school. Whenever I travelled, I would enjoy taking photographs. After seeing my interest, my uncle gave me a Minolto XGI ,Which was my initiation to an SLR. I learnt everything I know about photography on my own. My passion for wildlife photography started around 2004, and I got a digital DLSR NikonD70 + Sigma 170-500mm lens. There was not looking back after that.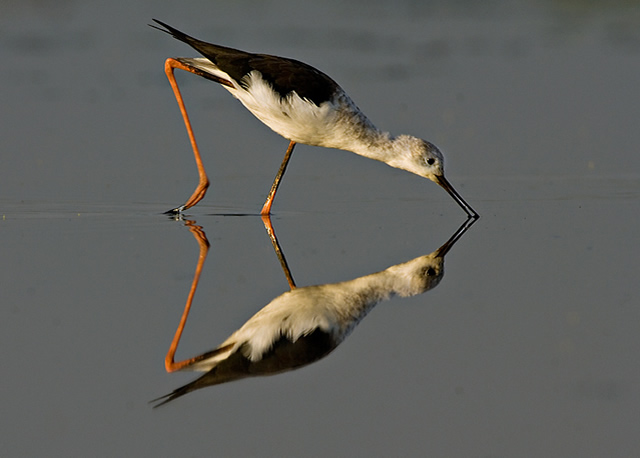 Q) What exactly is wildlife and natural habitat conservation & why is important?
Several species of animals like tigers and birds like vultures have become endangered. Some are near extinction. Wildlife conservation is to preserve these various endangered species. All animals require their good and safe habitats for their Survival, and it is hence very important to maintain their natural environment. Unfortunately, deforestation, indiscriminate mining and industrial activities, pollution and destruction of water bodies and wetlands are all leading to destruction of the natural habitats of animals and birds. We need to educate people about the how valuable wildlife and natural resources are. Though various organizations are taking measures for conservation, we need to do much more. We have to preserve our wildlife and environment for future generations.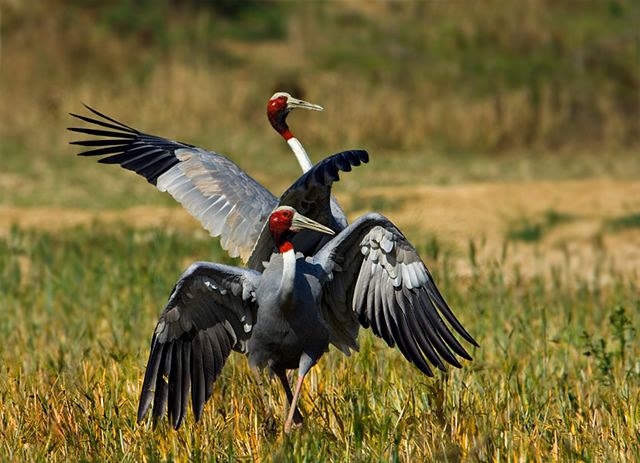 Q) How can you as photographer help protect the wildlife and conservation?
Photographs can convey much more than words. Photographs of wildlife connect nature to people, and thereby help increase awareness about wildlife and its conservation. It is particularly important to spread this awareness among youth and children. Photographs depicting damages to the environment make common people sit up and take notice. It can help people understand how certain human activities can wreak havoc on natural habitats and on wildlife. I have contributed my photographs to nonprofit organizations that use them for campaigns to increase awareness.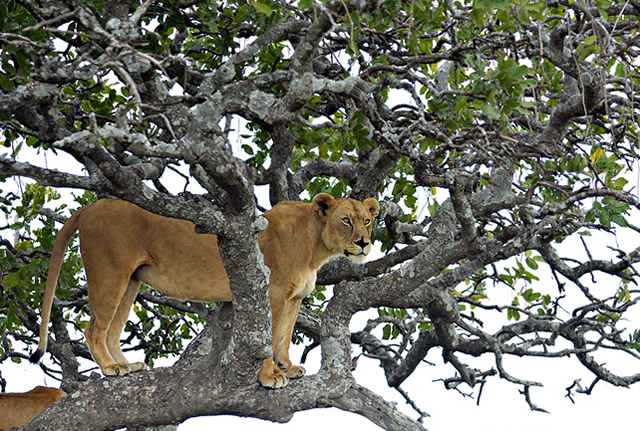 Q) What got you interested in photographing birds and why do you continue to photograph them?
When I started, wildlife meant animals like tigers and elephants. Very few photographers were shooting birds. But New Delhi, where I live is surrounded by many birding spots. Many migratory birds come to New delhi on their migratory route during the winter season. In the summer, we have residents' birds to shoot. Bird photography is hence possible throughout year. We have bird sanctuaries that can be reached by a one to three hours drive. This is one of the main reasons I got drawn to shooting birds. When I shoot birds, I wait in the field and I look forward to the excitement for the right moment to come and capturing that.
The more I observe them from close proximity, the more inspiring it is. There is a large variety of birds to explore and shoot. Every shoot is different, and I always feel as excited as if it was my first shoot. Love and passion for birds keeps me going.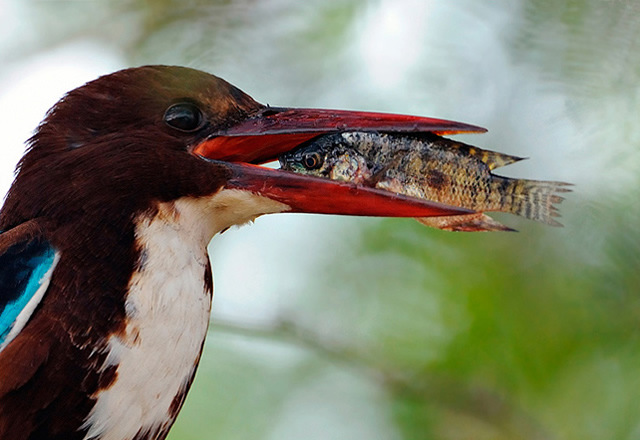 Q) What is the rarest bird or animal you photographed? Are there any on your wish list that you have yet to see?
It is the Srilankan frogmouth bird, which is a nocturnal bird and camouflages itself very well as it looks just like a dry tree branch.It is endemic to Western ghats and Srilanka. I would very much want to shoot the Great One-horned Rhinoceros at Kaziranga National Park in Assam.
Q) What has been your favorite photo location? Are u always armed when on photo location?
My favorite park and the one I visit often its Keoladeo National Park, Bharatpur,Rajasthan. I also often go to the Okhla bird sanctuary which is close to my home. You can find birds to shoot in any season in these places. Yes, I go fully prepared with all my equipment whenever I go out to shoot. I carry a laptop, extra batteries, and extra memory card. If trekking in the field, one has to take precautions against leeches and tiks, and carry basic medicine.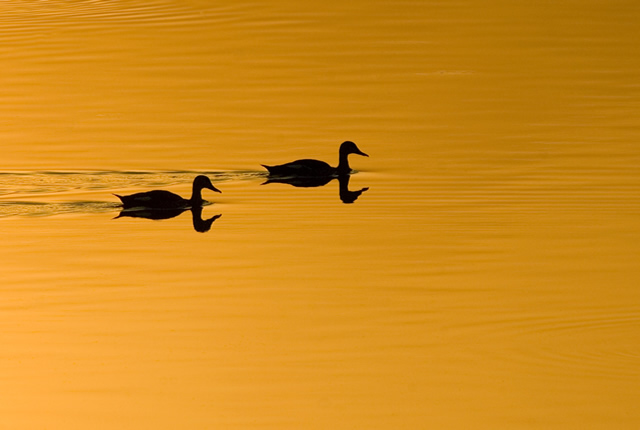 Q) How much research do you do prior to going out on the field? Is it important to know a lot about animal behavior to get the perfect shot?
Research and planning are very important before going for any shoot. One shoot know the best months to shoot migratory birds. Before going, I collect a checklist of the birds in that area. It helps to identify and locate birds easily. If it is a new place I am going to, I read trip reports about places. In a new place, hiring a local guide is important. For some places, you may have to get permission beforehand. It is best if everything is planned well before going on the trip.
The main rule is to "know your subjects". It is very important to have in-depth knowledge of animals, birds, their behavior pattern and their habitats. When wanting to capture shots which show action, one has to anticipate the action and has to click the right moment before the action happens. If one waits to see what will happen, we will miss capturing the 'decisive' moment. You have to read a lot about your subjects. When you are not photographing, watching them helps to learn more about them. In case of bird photography, we need to know enough to identify birds, to spot and tract them, and to understand bird calls.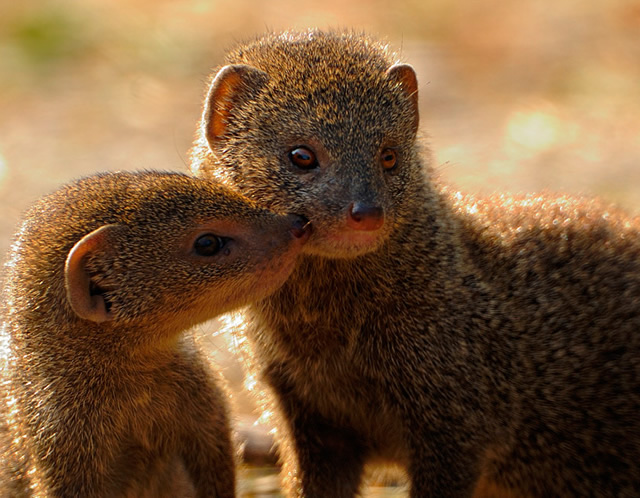 Q) When intending to photograph a specific animal how do recommend preparing? How would you go about learning about the animal and what technical obstacles would you consider? Have you any specific stories?
Indian sub-continent is one of the richest region in the world, for fauna & flora. We have to prepare before each photo trip that you plan for shooting animals or birds. There are specific seasons and places to go to shoot different animals or birds. For example, if I want to shoot migratory ducks, I would go to Sultanpur bird sanctuary in winter and not in summer. There are specific places to go to shoot different animals or birds.
To shoot elephants, Jim Corbett National Park in the North or Bandipur National Park in the South is best. The likelihood of spotting and shooting tigers is much more like tiger photography best time to shoot is summer, because for summer they spend more time on water bodies. In some places, there is the constraint that you can shoot only from a vehicle without getting down. It is then important that the vehicle driver knows where and when to stop for the photography purpose.
If I am visiting a bird sanctuary for the first time, I start with exploring the place and spend time looking for good vantage points for shooting birds where bushes and tree branches would not be obstructive, lighting would be effective. If you go to the same location frequently, birds get used to your presence. Last year, I was taking portraits of Water birds at Dadri wetlands in UP where lots of migratory birds come during the winter. Now, getting full frame shots of ducks with the habitat are easy. But they are shy birds and it is challenging to take profile shots. So, I would go early morning with a hide, and sit inside the hide. I did not get any profile shots the first two or three days. By then, the birds got used to my presence. I could then take close shots of Common Teal, Ruddy Shelduck and many other ducks. To get eye level shots, you may have to lie down on ground. Sometimes, you may get a stiff neck, but once you get the shot that you want, you forget everything else.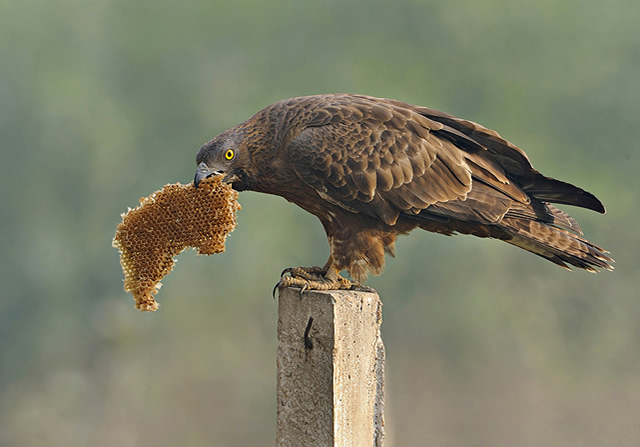 Q) When I saw your work, you have a very minimal post processing in your photographs. What do you think about post processing? What tips would you offer to people to help avoid having to do major edits?
Yes, I do minimal post processing. I convert raw files to Tiff, do basic contrast, boost saturation, do color correction and sharpening that is it.
The final image should not give a over processed plastic look. The processing should be very subtle. Some people may think that it is enough to just take a shoot and whether it is under or over exposed, it can all managed in post processing. Of course if you have time, you can spend on hrs for processing, Instead of spending more time on post processing I would rather spend that time in the field to get perfect shots then itself. I believe that a photograph is a record of a real event, and a good photographer will present the true moment without using any digital tricks. Heavy post processing is fine for fashion, food and other genres of photography.
With documentary/news and wildlife photography, you want to portray the real and true moment without any extra manipulation. Sometimes do more post processing for artistic print. This would then come under digital fine art category. I wouldn't claim that it is wildlife photography. If heavy post processing is done, I think it should be clearly stated that the images are digitally modified. To do minimal post processing, you should get spot on exposure in the field itself. You then photographs that are rich on saturation and have good contrast. To avoid post cropping, one should try to capture the full picture during shooting itself. If there are any distracting objects in the foreground like tree branches, instead of shooting and later on cloning or cropping, you can try moving around a little to get different point of view.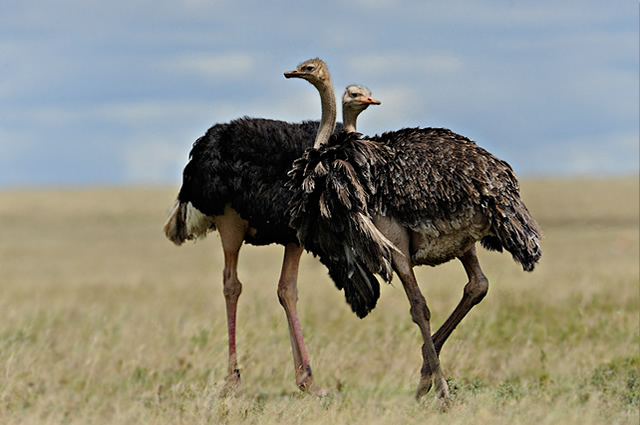 Q) Can you recall the first photograph you made that caused you to think WOW – that's a good shot and if so, what was it?
My first photograph that I liked very much was of the TajMahal. I had taken it with a point and shoot film camera during my school days. Of course, Taj is so beautiful that it anyway came out very well. My first bird photograph that I loved was a photo of White Egret. I captioned it "SNOW WHITE". What was specials about it was that I had shot it as jpeg with handheld lens. While it is difficult to get correct exposure with white birds, I managed to get perfect exposure and lovely composition.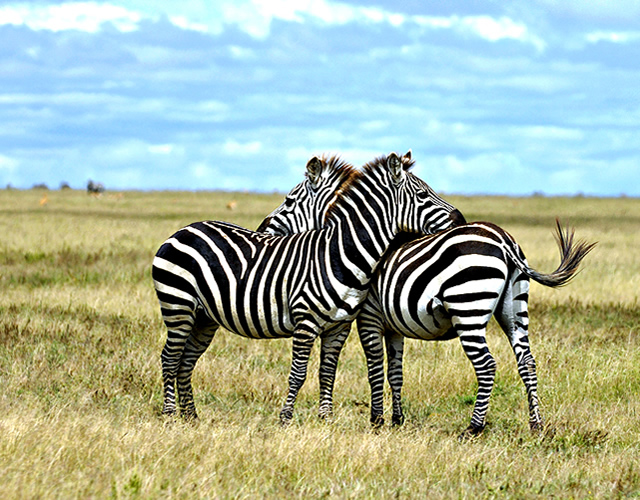 Q) What were the biggest mistakes you made when you first started out as a bird photographer?
One mistake which I made during the initial days was not using a tripod. Because of that, I missed some very good shots. I learnt that tripod is a must for sharp shots if you are using a long tele lens. Also, I used to spend time in the field checking how the photographs came out. Only a few hours in the early morning are good for photography, after which the light becomes harsh. I was hence losing the opportunity to take more photographs.
Q) Your work got published in many magazines and you also got many awards. Can you please share happiest moments in your career with our readers?
There have been many occasions. DD National had once featured me as the first woman wildlife photographer in India and showcased my work. Many viewers who had little knowledge about birds or photography sent messages that they didn't know that there were such beautiful birds in India and thanked me for being able to appreciate the beauty. That was the occasion when I was happiest.
Another time, a popular Tamil magazine "Aval Vikatan" did a cover story on my photography. It introduced me to my homestate, which made me feel very honored & happy.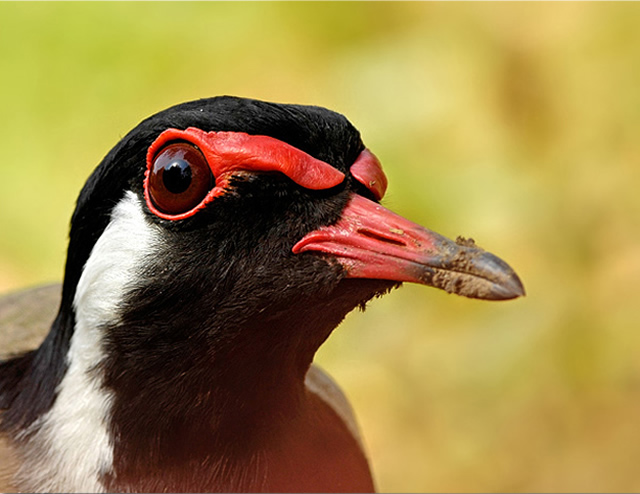 Q) Which photographer(s) has been the greatest influence on you?
Moose  Peterson for his Wildlife and landscape photography. He is among the earliest wildlife photographers to use a digital camera. I also like Arthur Morris for his Bird photography. His photographs are not just documentation of birds. He captures fine action shots of birds with a great aesthetic composition. Lately, I saw landscape images of John Shaw, and they were beautiful.  He knows how to play with lighting in taking landscape shots.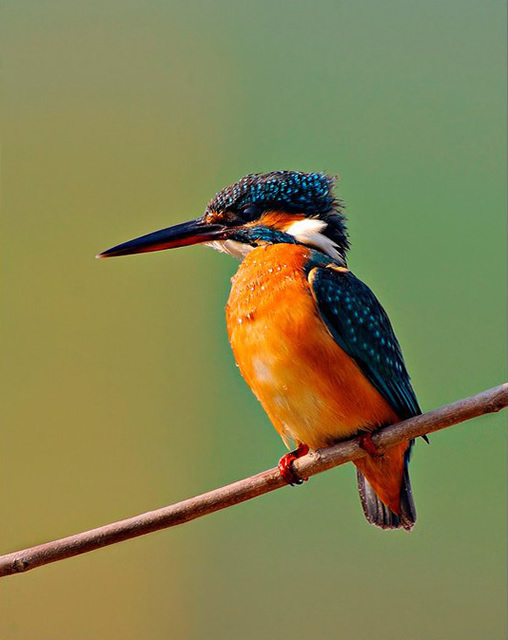 Q) What are all the projects you are working currently, when you start a project what will be the first thing in your mind?
This month, I am going to shoot at Jim Corbett National Park, in June, I will be shooting at Ranthambore National Park. Later this year, I will be shooting at Chilka Lake at Orissa.
I have shot in the bird / wildlife regions of North, South and Central India. This year, I want to go to National Parks in East India. I also conduct wildlife photography workshops for new photographers and nature lovers. I have two workshops scheduled at Bangalore and Cochin in August.
For any project, I first think of different visualization of subject compositions. As a photographer, I have some dream shots of different birds and animals that I want to capture. And I hope to be fortunate enough to capture my dream shots.
Q) What are your favorite subjects in photography other than wild life?
I am most passionate about photographing birds. If I am not shooting birds, I would love to shoot travel and candid people photography.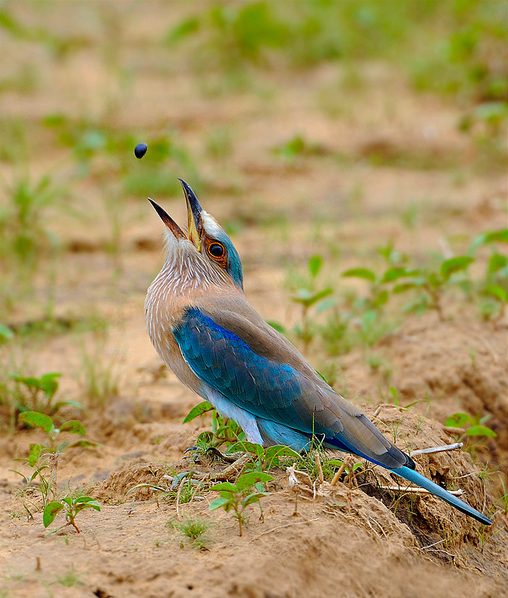 Q) I want to avoid this question, but people will expect this – What cameras / lenses do you use and why?
The main lens I use for bird photography is Nikkor AF-S VR 600mm f/4G ED. It has fast auto focus with maximum aperture f/4, which I can use even in low light condition too.
For animals, I use Nikkor AF-S Nikkor 300mm f/4D ED-IF and Nikkor AF-S VR 70-200mm f/2.8G IF-ED. They have midrange zoom lens with 300mm f/4 prime lens.
They are easy to be hand-held and are very good when shooting from a vehicle in National Parks. If I have to carry one lens, I use zoom lens Nikkor AF VR 80-400mm f/4.5- 5.6D ED. And in nature walk, I prefer this lens. With VR technique, this lens can be hand held for long durations. I then do not need to carry a tripod. For wildlife landscape I sometimes use Nikkor 17-55mm f/2.8G IF-ED.
My main camera bodies are Nikon D2x and Nikon D3. Dx body of Nikon D2x gives me extra focal length that is required for wildlife photography. Nikon D3(full frame) has good ISO performance and helps to shoot even in low light conditions in forests.
I use Tripod Gitzo GT-5540LS. As it is a carbon tripod, it is low weight. I also use Wimberley Head II, as I find it very comfortable for large telephoto lenses. When I shoot from a vehicle in National parks, I use beanbag as support. I normally shoot with natural light, but I use Nikon SB-800 sometimes as fill in flash.
Q) Apart from photography, tell me about your hobbies and interests?
I love travelling and reading. When I get free time, I surf nature photography forums.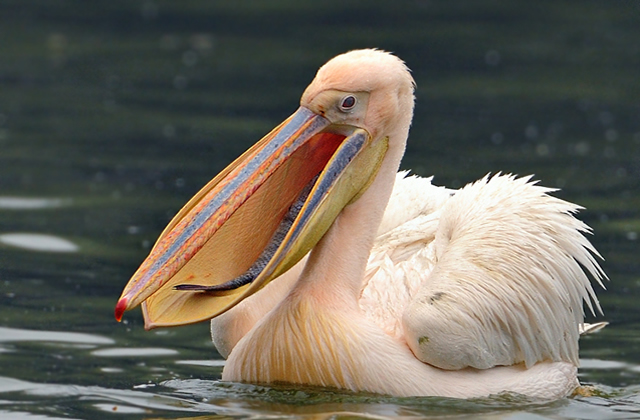 Q) Thanks again for providing 121 Clicks with this opportunity to interview you. Any final thoughts for our readers?
I would like to thank you for this opportunity. My best wishes to photographers of all genres. Let us all do it with love and passion, be creative and each one of us to create our own style.
You can find Rathika Ramasamy on the Web :
Website    : www.rathikaramasamy.com
Facebook : www.facebook.com/RathikaRamasamyPhotography
Flickr        : www.flickr.com/photos/rathikaramasamy
Twitter      : @RathikaRamasamy