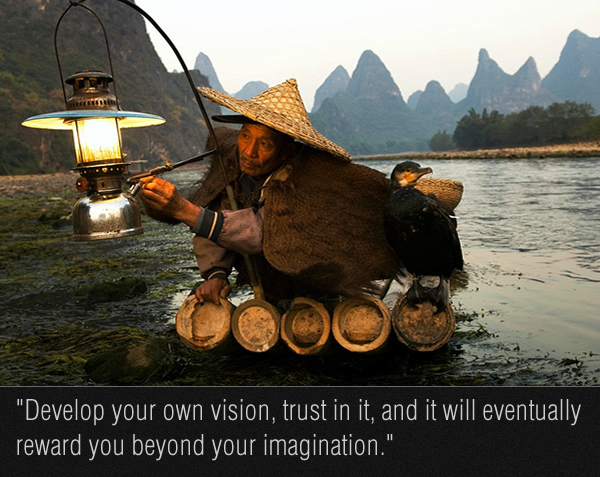 Nomadic by nature, and as a qualified geologist, Jeremy wandered into the Himalaya in 1987, teaching himself photography. His work from the Nepali Himalaya was immediately published in Hong Kong to high acclaim, thus sparking a romantic career over the past 25 years, travelling to over 90 countries. His unique images, a harmonious fusion of light and colour, are in constant demand by leading international publications such as Life, National Geographic, GEO, Newsweek, The Telegraph and The Sunday Times. Jeremy is a veteran of over 20 assignments for UNICEF, on all continents, from Nicaragua to North Korea. He spent six years exploring Latin America and published four books: Living Incas, The Life of Colombia and Fiestas – Celebrations and Rituals of Colombia as well as a book of aerial photographs of Colombia. He has produced books on Brunei and Saudi Arabia by royal commission and participated in prestigious international projects of the world's leading photographers. Jeremy also wrote his most recent book, Island Dreams Mediterranean, published by Thames and Hudson. His corporate clients include BP, Bloomberg, Orient-Express and the UAE government.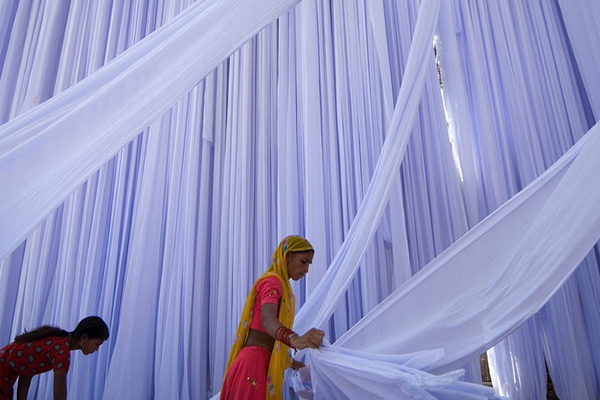 Can you please share the story about the start of your photographic journey?
When I was a small boy I was always fascinated by the exotic images in picture atlases and National Geographic magazine. I think I knew I was going to travel one day.
In my first term at University in London, I went to see a film called Koyanisquaatsi (Hopi Indian language, meaning life in turmoil). It was an extraordinarily powerful experience to see it on the big screen; time lapse filming and other dramatic footage of the American landscape and cityscapes, set to music by Philip Glass. I came out of the cinema into a drizzly gray November afternoon knowing that somehow my life had just taken a dramatic turn; from that moment I knew I had to comment on the world around me rather than just observe it. It was strange because I didn't even own a camera. But my girlfriend at that time did, so I bought several rolls of film and borrowed it to shoot my neighbourhood on the weekends. I took great care to learn how to expose and compose pictures of anything that caught my eye with its visual geometry, even drainpipes and road markings. That was the beginning.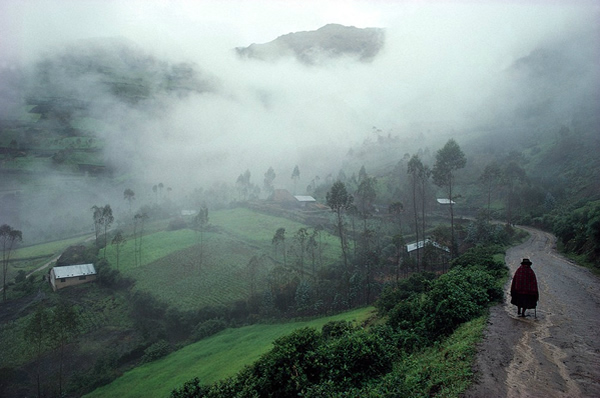 How did you get into Documentary/Travel Photography? Where did you get your vision for it, and what are your dreams?
After I graduated I decided to do a road trip across the USA with a friend. Drawn to the extraordinary landscapes of Colorado, Wyoming, Utah etc. by my interest in Geology, and inspired by Koyanisquaatsi, I began to document my travels., and by the time I returned to London two months later I was hooked. I was excited by my pictures but wasn't sure if anyone else would be. I printed the best ones and rang up some professional photographers to give me an opinion. The verdict was unanimous in that I must be a photographer. I couldn't concentrate on my postgraduate studies after that, so I returned my grant to the government, much to the dismay of my parents. I went out to get a job as a 2nd assistant photographer and made cups of tea for models in studios and all sorts of things before realizing I never wanted to be in a studio. After several months I had saved enough money to go traveling to Asia. After some adventures in India I went trekking in Nepal and shot some landscapes. I flew to Hong Kong to get to China and my photographs were enthusiastically received and published. I received enough money to carry on traveling for months. This was a great moment as I realized my photographs were officially professional.
My dream now is to be able to continue to work on projects I love and get them published well. I would also like to open my own gallery to sell my prints one day, perhaps conducting small workshops.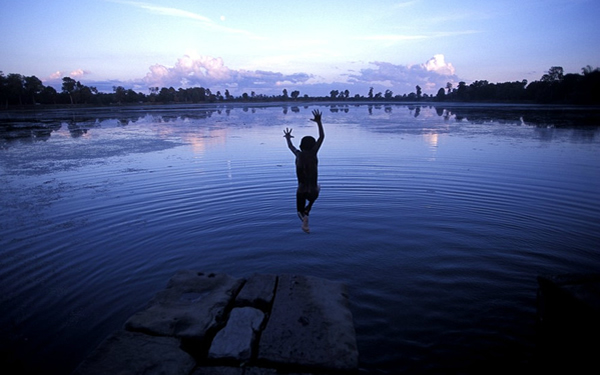 What are the characteristics that a good cultural photographer needs to have? How is that different from other fields in photography?
Good question. You need to be motivated by travel and perhaps the sense of freedom that can bring, and to be inquisitive of other cultures. You need to enjoy your own company as traveling involves a fair amount of solitude. It helps if you are a sociable person, as many photo opportunities will rely on your interaction with others, either in organizing being in the right place at the right time or dealing with the subjects themselves. A sense of humouris vital. How you conduct yourself will have a significant bearing on your images and your memories.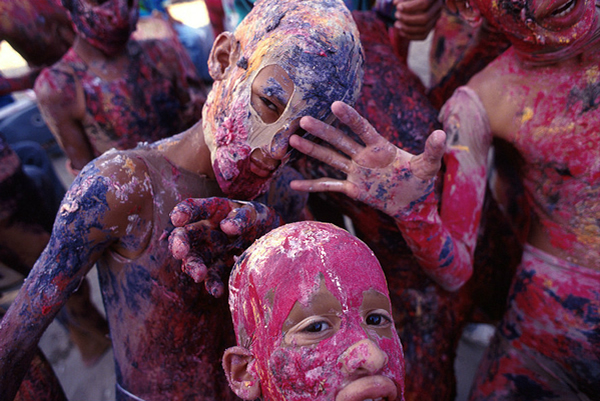 How much do you travel every year? Which country you like and why?
I tend to travel 3-4 months of the year these days, in more concentrated spurts than previous years. It varies quite a bit. I love working in India because of the inexhaustible and unpredictable nature of the place and the available colour palette. I enjoy working in places with a sense of history imbued into the architecture, such as Fes in Morocco, Havana, Cuba etc.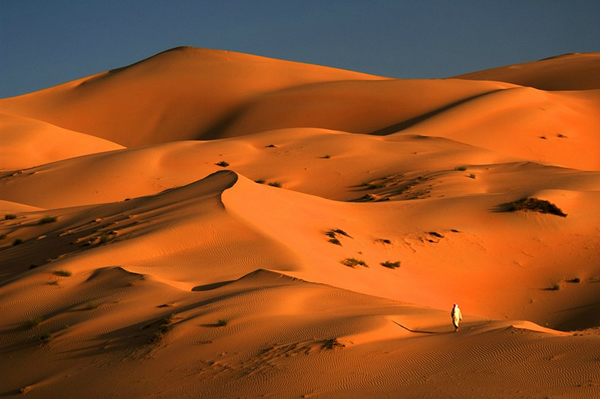 You mention a quote from RaghuRai on your website. Can you please share experiences with RaghuRai?
In the early nineties I met Raghu on an international book project, Discovering Ecuador, through a mutual friend who worked with the Mother Jones Foundation. Watching Blue-footed booby birds doing their courtship ritual on the Galapagos Islands with him is something I'll never forget. Two years later I spent several months on assignment in India and he and his family were extremely hospitable and supportive towards me. He is a great human being as well as a great photographer, full of charisma and ever inquisitive. We met again on Thailand: 9 Days in the Kingdom.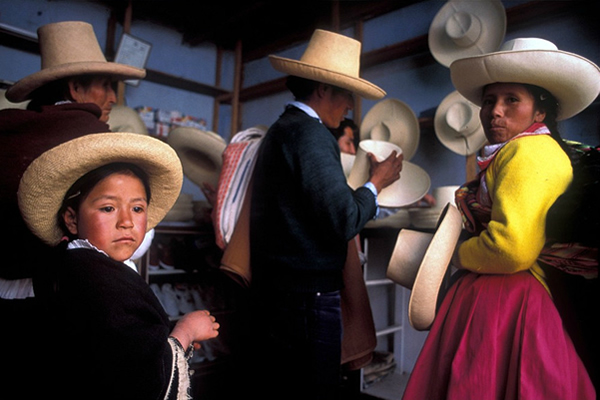 What lighting conditions do you prefer to work with?
Natural sunlight. I work mostly in the tropics where I often get up early for the morning light and then have a break before a longer stint from early afternoon to early evening. With the ability to shoot in darker conditions these days I tend to shoot as much in the hour after sunset as the hour before, mixing latent sunlight with artificial light. When sunlight is harsh I look for interiors and portraits to shoot in reflected sunlight. I try to pace myself so that I am energized foe the most important times of the day (6-7am and maybe 4-7pm in the tropics). In temperate latitudes of course it is different as the angle of incidence of the sun in winter, for example, makes it possible to shoot throughout the day. Overcast days and diffused sunlight can create wonderfully subtle colour opportunities so it is often a question of remaining open to what happens. My work is documentary rather than idealized, like some travel photography, so sunshine and blue skies isn't necessarily what I am seeking. A lot of the fun and spontaneity of photography comes from its unpredictability. Great photographs can be made anywhere anytime – they don't hang around waiting to be taken! I only use flash when absolutely necessary and try to make it "invisible". I did a book on Colombian festivals where I needed to fill in quite a lot, and also to help express movement.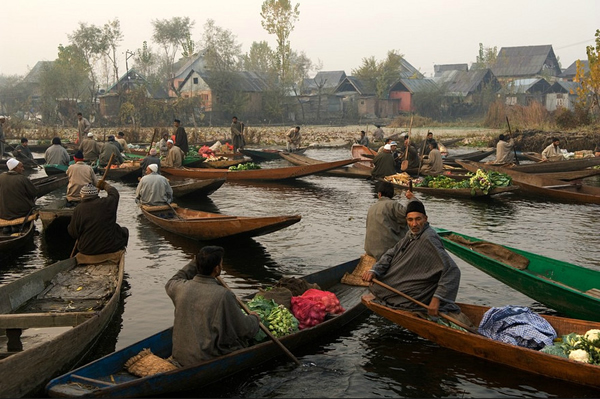 Looking back at your work, which of your pictures or stories make the strongest impression on you?
I am quite proud of the book I did on the remnants of Incan culture in the Andes. It is really a historical document by now, as many of those communities are wearing baseball caps and are on mobile phones.
It was an idea which occurred to me in a library whilst I was still at University in London. I then went to live in South America and never lost sight of the story until it was published as a book. I feel similarly about the project I am working on now, on Buddhist pilgrimages across Asia.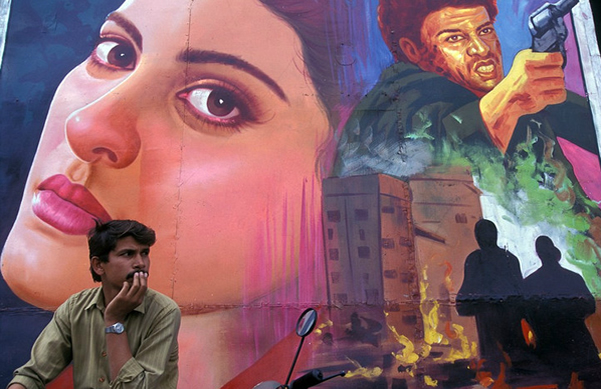 How do you keep yourself motivated and your photography fresh?
As I get older I am increasingly motivated by time and the realization that life is short and there is less and less time to put into practice the greater experience you have acquired. I try to stay healthy and alert but most importantly remain open to what is going on around me. If you stick to a plan too much you might miss the most spontaneous moments around you, simply because of your mind set. I think there is a balance to be struck between shooting and editing and reflecting upon it and how you can improve on it.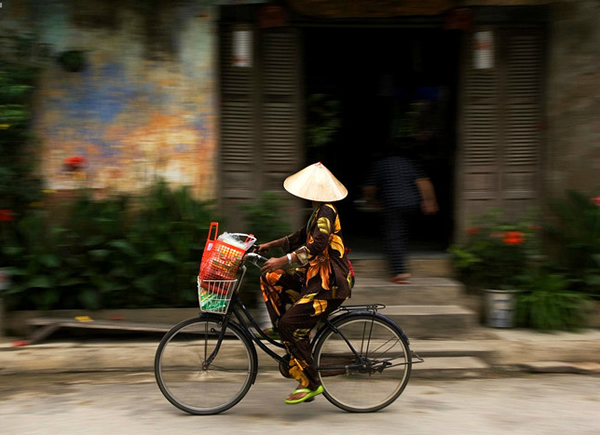 What type of camera, lenses and lighting equipment do you use?
I have always used Nikon. Now I use a D800, a D700 (backup), 16-35mm Nikkor, 24-70mm Nikkor, 60mm Micro-Nikkor, 24mm f2 Nikkor, and 80-400mmVR Nikkor. SB600,900 strobes. Gitzo mountaineer tripod.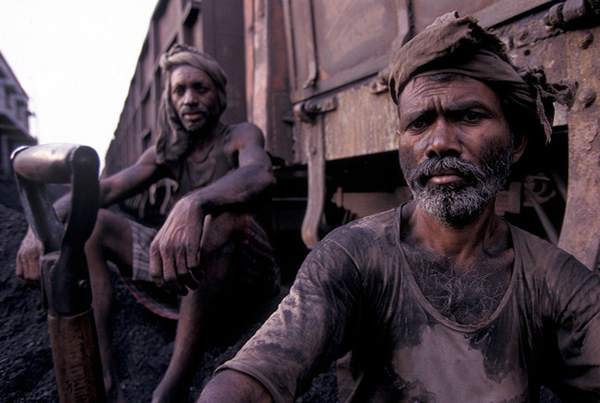 What Tips or Advice do you have for other aspiring photographers?
Follow your passion and your instincts. Seek out photographers you admire and get advice from professionals. Despite the advances in camera technology great pictures are elusive and it requires self knowledge and discipline to seek them out. There are no short cuts, and it is important to enjoy the journey. Making a living from photography doesn't always equate to shooting the sort of pictures and subjects you want.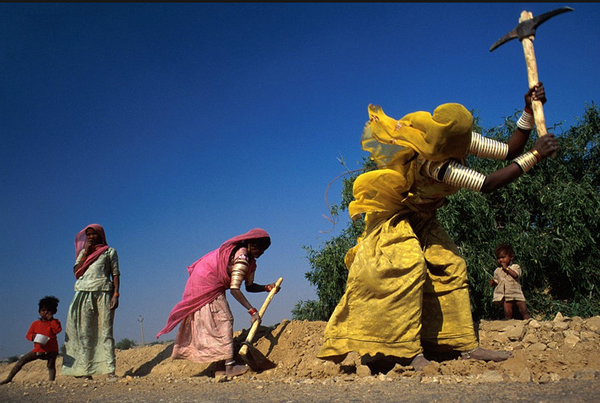 What is the best compliment do you have ever?
When a man I regarded as a great artist described me as a great artist!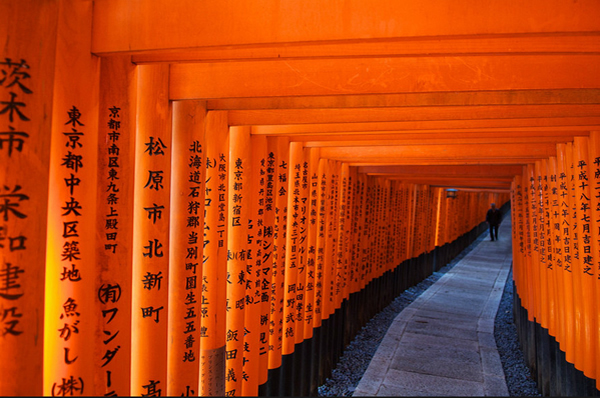 Could you please share Happiest Moment in your Photography Life?
Probably when my first solo book was published "The Life of Colombia". I was still quite young (29) and I felt on top of the world, it was printed in Japan and it was a great success.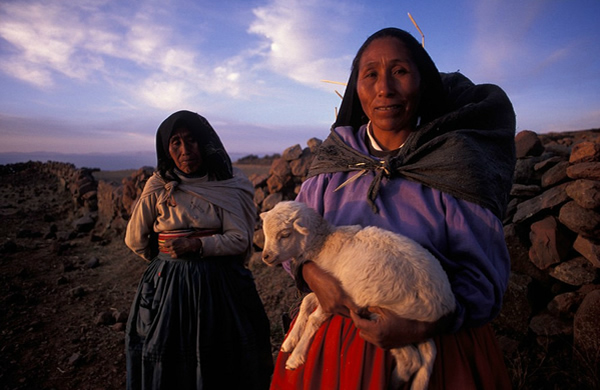 Which photographers have inspired you?
Steve McCurry and Bruno Barbey in their distilled styles, David Alan Harvey and Alex Webb for their willingness to gamble, Sebastiao Salgado for the discipline of pursuing adventurous projects, and Raghu Rai for just mesmerizing me with his images and waking me up to what is possible when you start to really "see".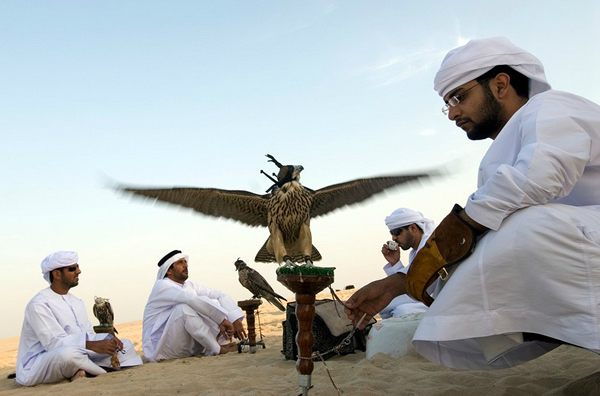 Apart from photography, tell me about your hobbies and interests?
I am also inspired by painters (Gauguin, Turner, Cezanne) and film directors (Godfrey Reggio, David Lean, Anthony Minghella, Luchino Visconti, Michelangelo Antonioni). I watch a lot of films and like to see art.
I like to play golf and swim when I need a break from shooting or editing. Hitting a great golf shot (rare in my case) is a fantastic feeling of synchronicity between your mind, eyes and body, similar to getting a great photograph.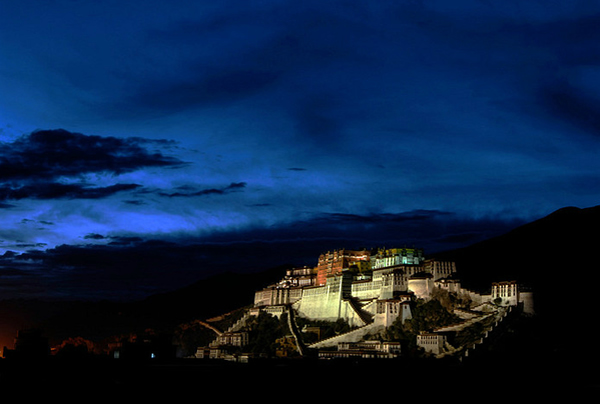 Quick Questions
What is your idea of happiness?
An English summer, living inside a home designed by Frank Lloyd Wright, an evening out in Havana
What is your greatest fear?
An overpopulated world
What do you consider your greatest achievement?
Being free to work on what interests me
Where would you like to live?
Inside Frank Lloyd Wright's "Falling Water"
What is your most marked characteristic?
Uncompromising but soft-hearted
What do you most appreciate in your friends?
Integrity, good manners, sense of humour
Who are your heroes in real life?
Frank Lloyd Wright, Aung San SuuKyi, Nelson Mandela
What is your present state of mind?
Ambitious, sense of urgency to put into practice what I have recently discovered
Who are your favorite authors?
Thomas Mann, Graham Greene, William Boyd
What is your favorite motto?
"Amo ergo Sum" (I love therefore I am)
Thanks again for providing 121 Clicks with this opportunity to interview you. Any final thoughts for our readers?
Your welcome, my pleasure. Develop your own vision, trust in it, and it will eventually reward you beyond your imagination.
You can find Jeremy Horner on the Web :
Copyrights:
All the pictures in this post are copyrighted to Jeremy Horner. Their reproduction, even in part, is forbidden without the explicit approval of the rightful owners.