I am a self-taught Kashmiri photojournalist born in Srinagar, the summer capital of Indian administered Kashmir. I have studied science at Kashmir University and began my working life as a computer engineer before I took photography as a profession. I am presently based in northern Indian city of Amritsar covering South Asia and beyond for The Associated Press.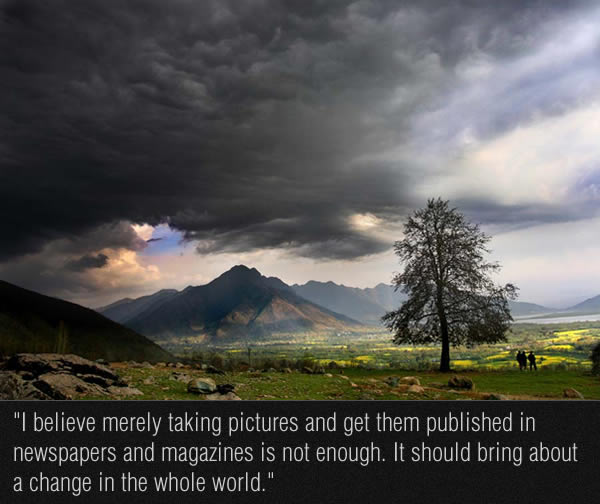 When did you first discover your love for photography?
I wouldn't call it love but I rather discovered the power of photography when I was a teenager.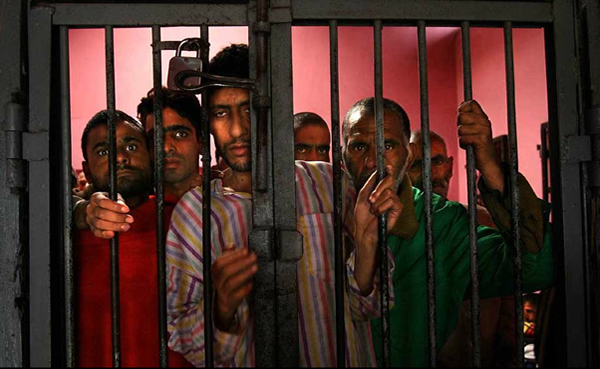 Why did you choose to pursue photojournalism as opposed to other forms of photography?
I grew up amid mass uprising against Indian rule and witnessed many important events and incidents as a teenager. One evening Indian Border Security Force personnel raided my neighborhood after separatist rebels attacked their patrol. I was coming from a mosque and that was the first time when I was used as a human shield by the forces. Fortunately there was no more fire from the rebels and I was let go when my uncle came to my rescue after four hours of detention at gunpoint. Concerned of my safety, the next morning my parents sent me to New Delhi where my sister lived those days.
I studied computer engineering but on the back of my mind there was always photojournalism. This human shield incident made a mark on my psychology and now my primary goal was to make outside world aware of the grass root situation of Kashmir conflict and I wanted to depict the true picture of its people who were suffering from everyday violence. Those days' Indian forces would indulge in many atrocities on civilians but unlike present, there were very few incidents when they would harass or ill treat journalists. So I thought being a photojournalist would also save me from their wrath.
When I finished my studies I wanted to buy a camera but didn't have money to do so. However a Malaysian chat friend, Yuhanis Lockman, presented me with my first camera. It was a Nikon F65 Film camera. I began to shoot everything and anything. One evening there was a huge fire in a chemical factory in New Delhi, I grabbed few film rolls and followed the fire brigade vehicles and soon I was there on the spot. I stayed there whole night shooting despite the fact that no one would be interested in these pictures the next day.
At the break of dawn, I ran out of the films and came back to my apartment with the exposed rolls. Later in the day I went to the office of The Times of India where I met a senior photographer, Harish Tyagi, who eventually happened to be my boss when he himself joined European Pressphoto Agency as Chief Photographer for the Indian sub-continent. I soon realized that the camera can become a witness along with me so I came back to Srinagar after several years of self-exile and began my first assignment as a freelancer in my hometown. Later I joined a local newspaper in the year 2001. I joined the European Pressphoto Agency in May 2003 for which I provided extensive coverage of the conflict in Kashmir till May 2008. I joined "The Associated Press" in September 2008 and moved to northern Indian city of Amritsar.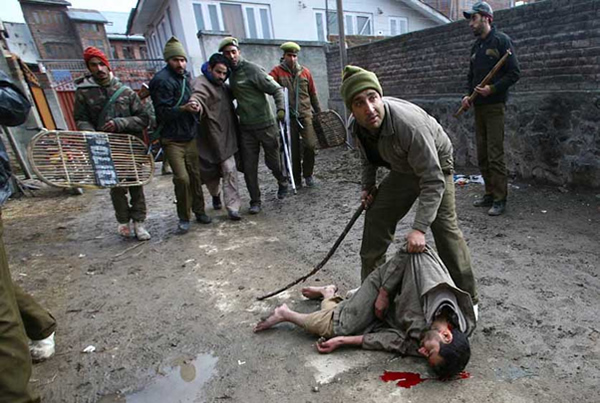 Photojournalism must be emotionally draining. How do you stop yourself from burning out?
I am a firm believer in God and I make sure to follow His commandments. I practice my religion as much as I can and this gives me both mental and physical strength to cope up with any kind of emotion. Also the incredible power of still images to change the world is the only thing that inspires me to stay in this profession. Somebody has said "photographic images can dig out emotions even the most finely honed prose can't capture". It's not possible to convey the emotional impact of the photo in words.
I believe merely taking pictures and get them published in newspapers and magazines is not enough. It should bring about a change in the whole world. I remember a picture of South African photographer Kevin Carter of a starved child who huddles on the ground, seemingly wracked by despair as well as starvation and a vulture lurking just a few feet away, waiting for the child to die. The response to this photograph was enormous. It ignited efforts to send aid to the famine-stricken Sudan. Even though the fate of that child is not known, perhaps the legacy of that photograph taken by Carter, who committed suicide months after winning Pulitzer award for this picture and the death of a friend, is to remember that somewhere in the world, whether stalked by a vulture or not, a child is starving to death.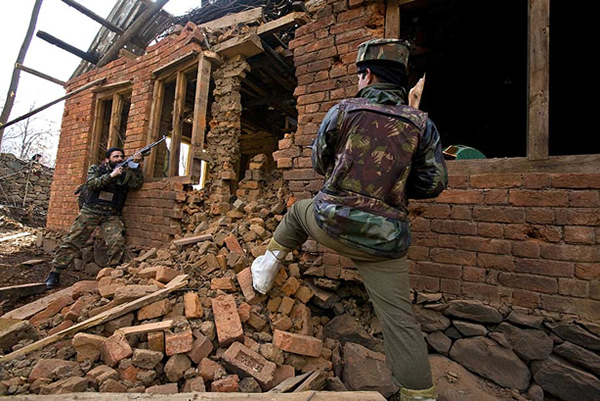 What advice would you give to someone who is thinking of becoming a photojournalist?
Please don't take my advice. Jokes apart, there is actually no definite list of prerequisites. Get ready for a lot of rejection. I believe that improving oneself, as an individual will translate into the pictures one takes. Be tenacious, passionate. One should have a good sense lighting and composition. Anticipation is the key. A photojournalist should be incredibly personable in order to make strangers feel comfortable enough to let you into their lives. He/she should be independent and ready to work really, really hard under hostile and difficult circumstances and for little financial compensation. This is definitely a labor of passion. But once you are established things will start falling in line.
I always advocate the importance of long-term projects. It is much better to spend a week or a few with a family or a group of people and get to know them rather than shooting randomly. Your pictures will reveal your commitment as subjects become comfortable with you. There are hundreds of important projects out there waiting to be discovered and photographed. Photo editors know the commitment behind this kind of in-depth work, and they respect it. A good photo-essay on one project will be remembered and will help to get you assignments.
Since the digital revolution, there are lots of people in this world who have easy access to cameras and they shoot quite OK as well but they lack commitment which I believe is as important as knowing how to press the shutter button. Not all of them can become storytellers. Some of them are fascinated by adventure, some with risky life style but there are few who hold camera to tell important stories. So my advice to starters would be if you hold a camera you MUST learn to shoulder the responsibility of being a photojournalist.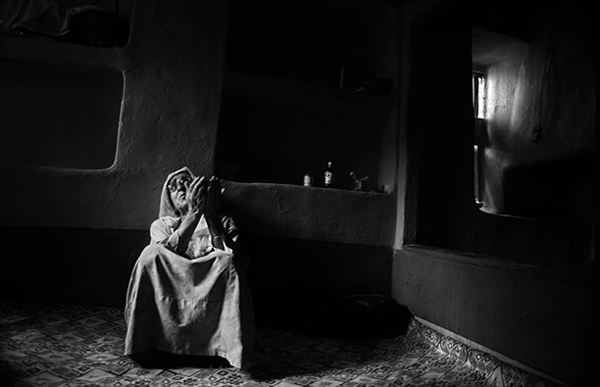 Your stories like The Lonely Mother, Victims of Fake Gun battles and Faith are one of the most popular and memorable photos from your portfolio. Can you please describe about those stories?
All these stories are actually a part of a bigger story i.e; Kashmir Conflict.
"The Lonely Mother" is about an elderly Kashmiri woman, Mughli, whose only son, teacher by profession, went missing in the custody of Indian forces after being picked in 1991. Separated from her husband before the birth of her son, Mughli began a lonely search, for nineteen long years, and a life that was filled with silence and solitude. Mughli breathed her last in the fall of 2009 without seeing her son. Mughli was one of the several thousand women in Kashmir whose loved ones have disappeared, mostly after being detained by Indian forces. Many of them were later found buried in unmarked graves after being killed in fake gun battles and later labeled as "foreign militants" by Indian security agencies so that they could gain cash rewards and out-of-way promotions. There had been repeated and continuous allegations about such heinous crimes being committed by the Indian security agencies against Kashmiris. But nobody had given any heed to such allegations. Instead the perpetrators had been given rewards and promotions. Interestingly, in August 2011, more than 2,000 bodies have been found buried in several unmarked graves in Kashmir, believed to be victims of the divided region's separatist revolt, vindicating the allegations of human rights groups and locals. The Indian Human Rights commission said many of the dead were civilians who had disappeared over the past two decades, the time of the bloodiest violence in Kashmir.
Thousands of Kashmiris visit shrines and mosques every day to bring sanity into their lives and private moments in a spiritual place which brings calm into their traumatic lives. In fact, faith has become a healing tool and Sufi shrines have become centers of psychological cure.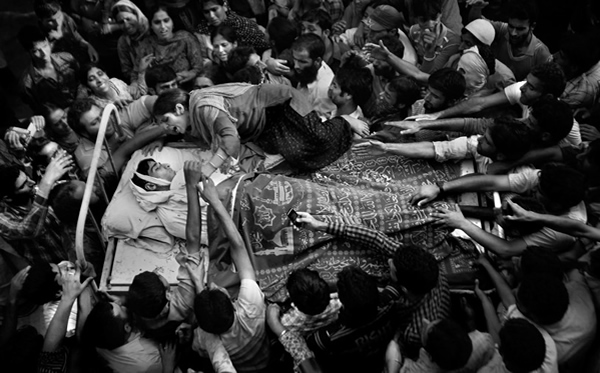 Credits : Altaf Qadri/Associated Press
You have won 1st Prize of World Press Photo Award 2011 in "People in News" category. Please share the story behind this photo.
This photograph was taken during the funeral of 16 year old Feroz Ahmad, alias Showkat Ahmad who was killed when personnel of Special Operations Group of Indian police fired, without any provocation, on civilians during a relaxation in pro-freedom strike given by Hurriyat (Freedom) conference, an amalgam of various pro-freedom political parties, in Palhalan village of North Kashmir's Baramulla district. Eyewitnesses said cops fired directly at people who were running for their lives. Feroz Ahmad Malik, 16, of Palhallan village received bullet injury in the abdomen and died on the spot. Feroz was sent by his aged father to market to buy chicken and other food items on the eve of Shab-i-Qadr- holiest night of the year for Muslims during the holy month of Ramadan. He was standing outside the chicken shop when he was shot in the abdomen. A local resident, Ghulam Muhammad, said he was going to home after offering prayers in the mosque and suddenly after two minutes there was commotion and he heard gunshots only to find Feroz in a pool of blood outside a shop with chicken in his hand. Four persons, including Feroz, were killed and dozens were injured, many of them seriously, in the incident taking the toll of civilian deaths in the valley since June 11, 2010 to 69 till September 6, 2010.
Getting to Palhalan to cover this funeral was probably one of the hardest thing during my recent assignments in Kashmir. As soon as we heard about this incident, me and one of my colleagues, who works with the Associated Press Television News, took a motorcycle and left the office for Palhalan, which is around 30 kms from Srinagar. We were soon joined by around a dozen of photojournalists and video journalists, all on motorbikes. We were stopped by Indian paramilitary troopers at various places. Somehow we managed to reach Pattan, which is a town just 2 kms before Palhalan. It was all deserted with paramilitary and army soldiers patrolling the streets. We were stopped by a paramilitary officer, who ordered us to leave immediately from there. I tried to convince him that we were journalists and have to go to cover the incident. But he threatened us with dire consequences if we didn't retreat back in two minutes. He even said that it is the media who highlight these killings otherwise no one would come to know about incidents like this. Sensing danger we turned back. We just rode back for some five minutes when locals guided us through an alternate road which passed through rice fields, streams, and orchards.
As soon as we entered the village we heard pro-freedom slogans from a distance raised by mourners carrying the Feroz's body. As soon as the body reached his home, his sister jumped on to the hospital bed, on which the body was carried from the hospital, and embraced the dead body of her brother. "Let me see his face. Let me see him one last time," she cried. He can't die and leave us alone – please wake him. He is not talking to me," she cried. I was shocked to see all this happening just in front of my eyes. Its not that I had seen a dead body and mourners for the first time but it was the situation as a whole which shook me. I quickly ran to the second floor of their house to get a photograph which shows the whole scene. The only thing on my mind at that particular time was how to get pictures and reach Srinagar safely. There were four funerals in that village but we could shot only one as we had to rush back to Srinagar and file the pictures.
For me this particular picture portrays the inconsolable grief of a sister. It looked like as if she was trying to wake-up her dead brother from a deep sleep. She, in fact, depicts the pain of an ordinary Kashmiri woman, whose brothers, sons, fathers, or husbands have been killed, arrested for life or simply have been disappeared involuntarily. This pain can be seen in each and every nook and corner of Kashmir.
You have won many Prestigious Awards and Commendations. What do these mean to you?
It is always great when your hard work is acknowledged and recognized. In fact it encourages you to do even better because you raise your benchmark. It also means that the award winning stories and photographs would receive greater attention, which is actually the crux of my profession.
What is your most memorable story in photography?
All the stories I have worked on, have their own importance in my life and all of them are memorable in one-way or the other. But the story, which still haunts me, is about Mughli-The Lonely Mother. I have seen how that old woman struggled each passing day. I have seen her visit police stations pleading with officers to get a clue of her missing son, who was born after she was divorced. I have seen her crying in the solitude of her home, with the result she could barely see. I have seen her at Sufi shrines praying for the return of her only son. She lived 19 years in solitude and pain. However she was always hopeful to see her missing son once again which she never did. I feel extremely sorry that Mughli died without a closure. I got a feeling that she liked it when I used to visit her, maybe she was trying to see her son in me and I also liked to give her as much as company I could. It seems that our relation had moved beyond from being a subject and a photographer. During our last meeting in summer of 2009, I had promised her to meet again once I'll be back from my assignment in Afghanistan but unfortunately I could never see her again.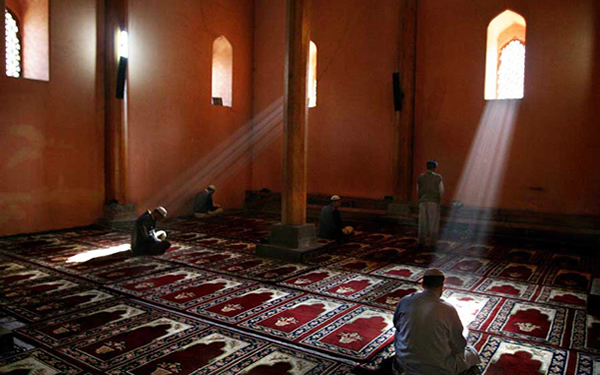 Which photographers have inspired you?
Frankly speaking when I thought of joining photojournalism, I didn't had access to international newspapers, magazines or books and Internet in our part of the world was still in infancy, so I don't knew who the great photographers were. But now after seeing the works of photographers like Henri Cartier-Bresson, Eddie Adams, Ansel Adams, Robert Capa, Kavin Carter, James Nachtwey and Steve McCurry, they have been a source of inspiration. I look up to people like, Gary Knight, Chris Rainier and Shahid-ul Alam not only because of their photography but also the kind of work they are doing for young and budding photographers. I believe there comes a time in everybody's life when we must give something good back to the society and keep the torch of knowledge rotating. That's the way we can progress.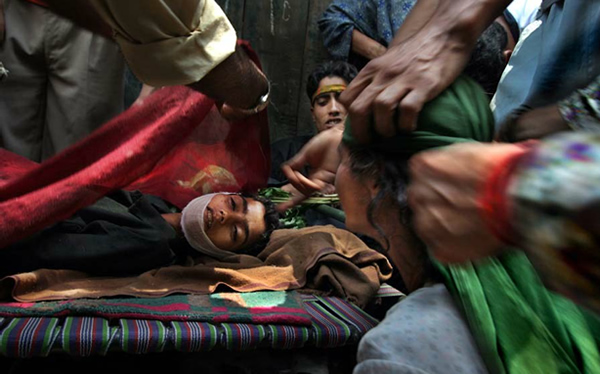 If not a photographer, what would you be?
God only knows.
Quick Questions
What is your idea of happiness?
Anything which satisfies me spiritually, mentally and physically.
What do you consider your greatest achievement?
Still to come.
Where would you like to live?
Anywhere with my family.
What do you most appreciate in your friends?
Honesty
Who are your heroes in real life?
My parents
Who are your favorite authors?
Arundhati Roy
What is your favorite motto?
If you can dream it, you can do it.
Thanks again for providing 121 Clicks with this opportunity to interview you. Any final thoughts for our readers?
Thanks for the opportunity.
You can find Altaf on the Web :
Copyrights:
All the pictures in this post are copyrighted to Altaf Qadri. Their reproduction, even in part, is forbidden without the explicit approval of the rightful owners.