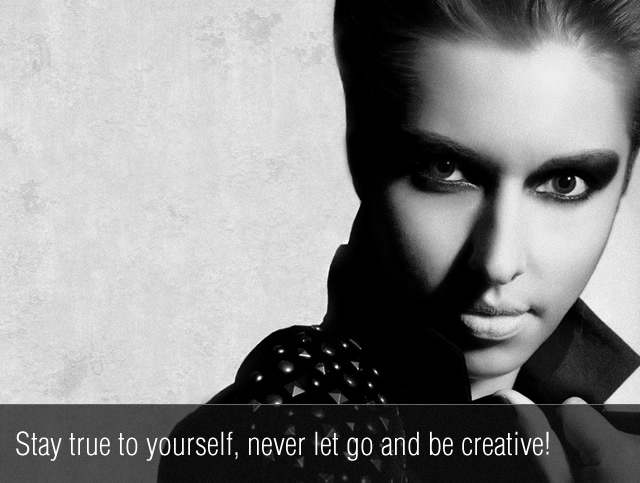 Hi Alyona, Welcome to 121 Clicks. Please introduce yourself. Could you tell us where you're from and how you got started in Photography?
Hi! I'm from Moscow. You should know it's extremely cold, extremely big and extremely expensive city in Russia)). The idea came to the life after 7 long and stressful years in advertising agency. We've realized that it's another field where we can express ourselves and make money together with pleasure and inspiration. We – means my two friends (they are couple) who now works for my photography projects as beauty stylist and post-production artist. We calls The True Illusion art & projects studio.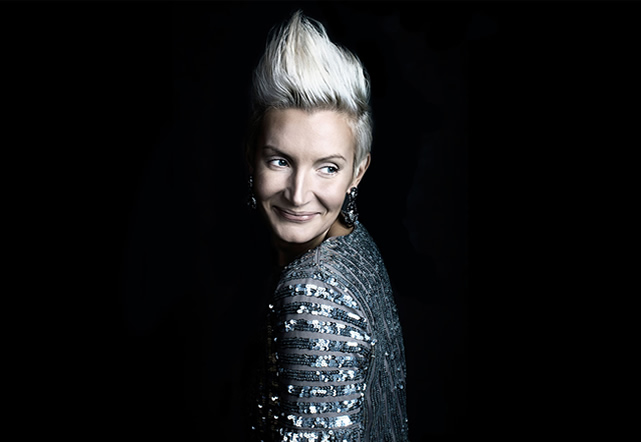 You are working with a creative team, what is the secret behind your success and team work?
A lot of hard debates… but with happy ending.
You are providing Fashion and Portrait Photography Services. How would you describe your photographic vision? What kind of feel do you try and create in your photos?
Dramatic photography with a hint of glossy…
How do you keep yourself motivated and your photography fresh?
There is no looking back… and never be satisfied enough with previous shooting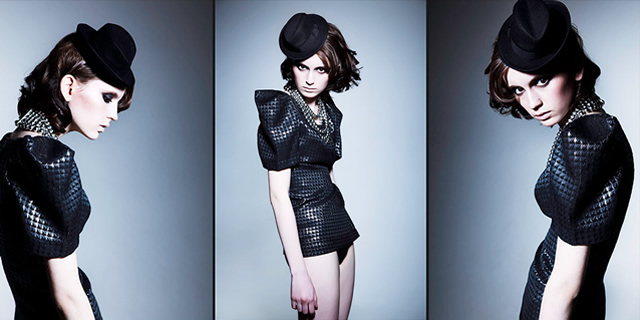 When you get an idea in your head for a photo, how do go about getting that shot?
Everything is very well organized. First of all it's a meeting between three of us. I shared the ideas with the team and during the discussion and hard debates (sometimes) we make the concept sharp and real technically and artistically. Second step is to find the right references for model, make up, light, clothes, style and color correct and to assign the responsibilities. Day before shooting we have final pre-production meeting where we collect all details of further shooting and discuss small nuances. With this scheme we always very well prepared for each shooting.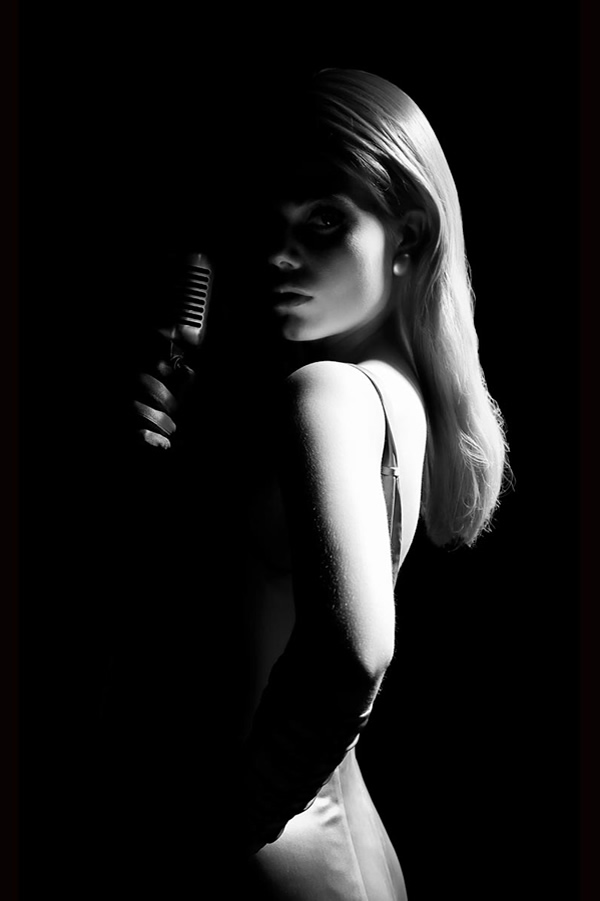 Mostly you are working with people, what is the secret behind to get a good expression or pose from them?
Every time it's different but I really love them. Every time I try to make them happy and to get some fun from shooting.
Before you start a shoot, how will you prepare yourself?
I should be in good creative mood and I should like the concept. Usually if I like concept mood comes itself.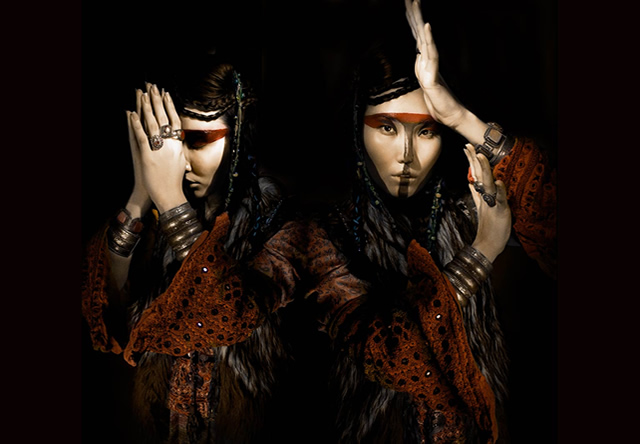 What is your most used Photoshop tool, Plug In, Action, etc.?
Usually we do all correction "by hand" but sometimes we use Imagenomic Portraiture and Magic Bullet PhotoLooks plugins.
When you make Albums and Photo Canvas, what are the most important things will you consider in printing?
True colour rendition. The quality of paper, we usually use Art matte.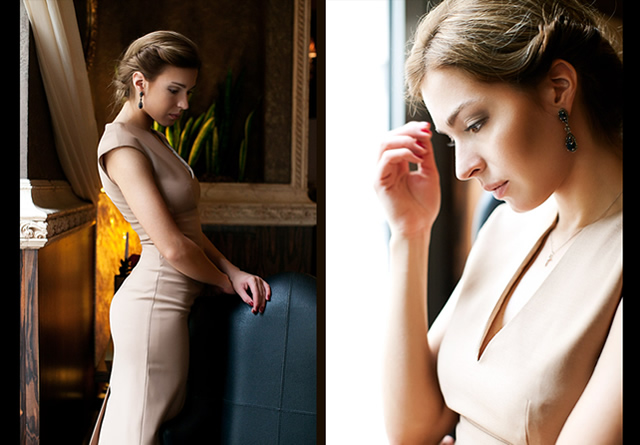 What type of camera, lenses and lighting equipment do you use?
Camera: Canon EOS 5D Mark II
Lenses: Canon EF 50 mm f/1.2 L, Canon EF 70-200 mm f/4 L, Canon EF 24-70 f/2.8, EF 135mm f/2.8 Soft Focus

I'm very inspired by your beauty and fashion work. Is this a big part of your business and who are your clients? For somebody wanting to get into this area of photography what are your suggestions?
The client list is not that huge yet. We work for some Internet magazines and have a close collaboration with fashion and model agencies and Russian fashion designers.

List of your Favorite Photographers here and why you like their work?
List will be huuuuge…. but to make long story short there is our top 5 list:

If you could go on assignment anywhere in the world to shoot whatever you wanted; where and what would it be, and why?
NY, London, Moscow – they just inspired creativity.
Can you tell us about your first paid photo assignment?
That was young Russian movie celebrity and this work was done for one Russian cloth designer. That were two unforgettable days that we spend together with huge working team in summer firey heat with smoke and close to zero visibility.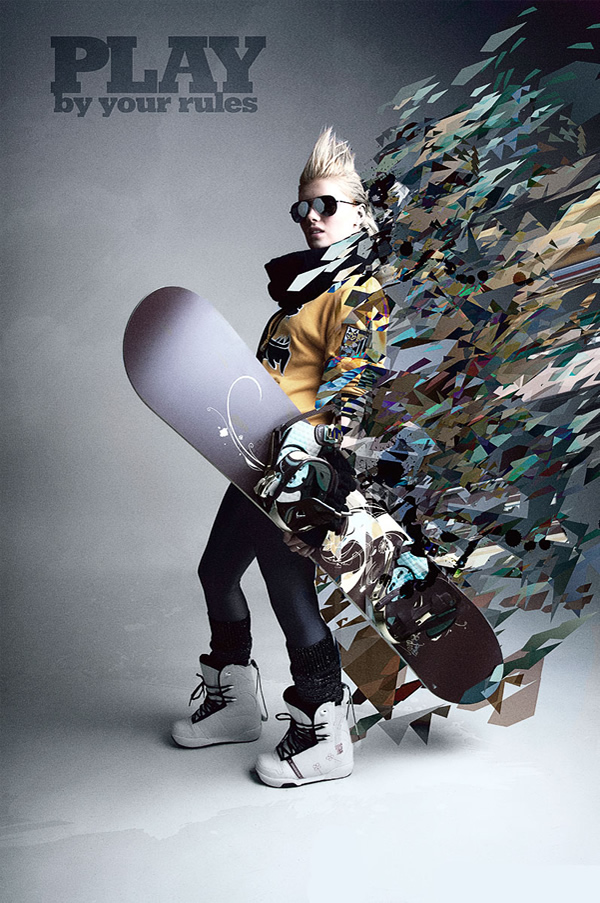 If not a Photographer, what would you have been?
Fashion designer or fashion critiques.
What are your plans for the future? Do you have any new projects on the go at the moment, or anything that you're planning to do?
Tomorrow I'm going to Miami for inspiration.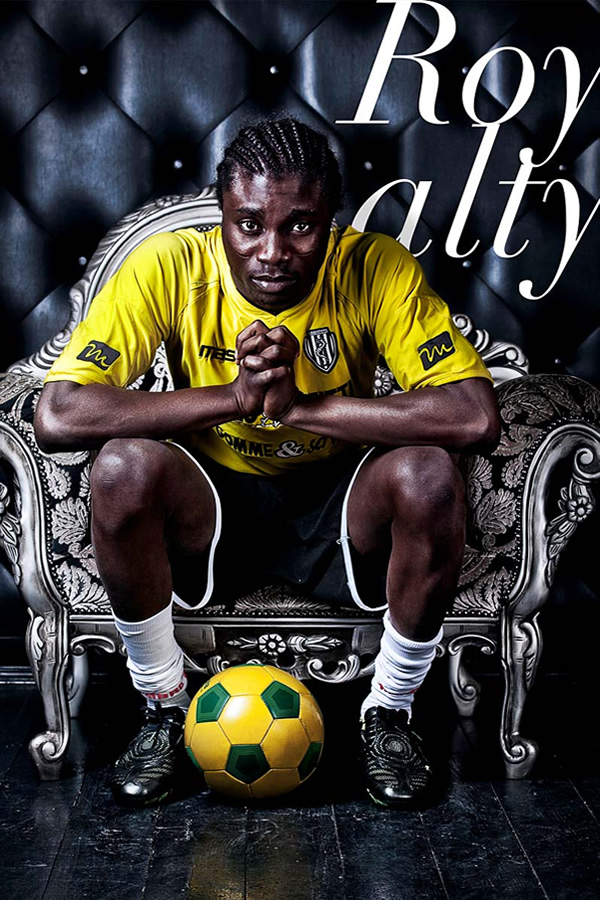 What is the best compliment do you have ever? Could you please share Happiest Moment in your Photography Life?
We believe that best moments are still to come.
Apart from photography, tell me about your hobbies and interests?
All that concerns the creativity, photography, art and fashion.
Thanks again for providing 121 Clicks with this opportunity to interview you. Any final thoughts for our readers?
Stay true to yourself, never let go and be creative!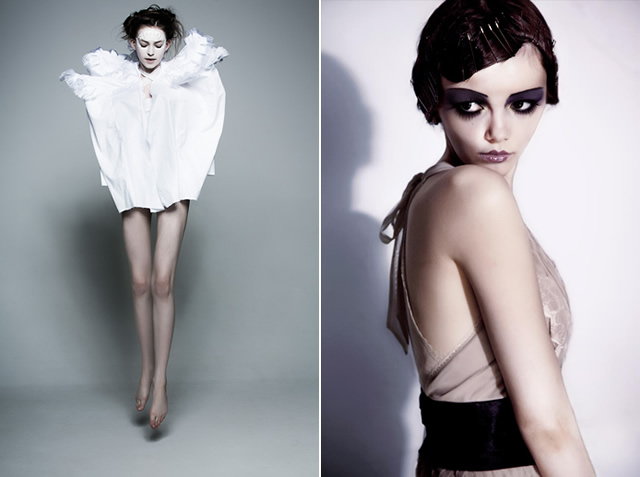 You can find The True Illussion Art & Projects Studio on the Web:
Website         :  www.thetrueillusion.com
Live Journal  :  www.thetrueillusion.livejournal.com
Facebook      :  www.facebook.com/pages/The-True-Illusion_-Art-Photoprojects/120258328022674
Twitter           :  www.twitter.com/Thetrueillusion