Deb Lahiri is a passionate photographer from Kolkata, India. In his words about photography "photography is the way of expression of what I "see", I believe, I perceive and I interpret every tiny bit of the whole world around me. In other words, it is an explosion of my entire thought process through one mechanical recording device called the camera."
Thanks, Raj Sarkar for this beautiful conversation with Deb Lahiri. Please read on.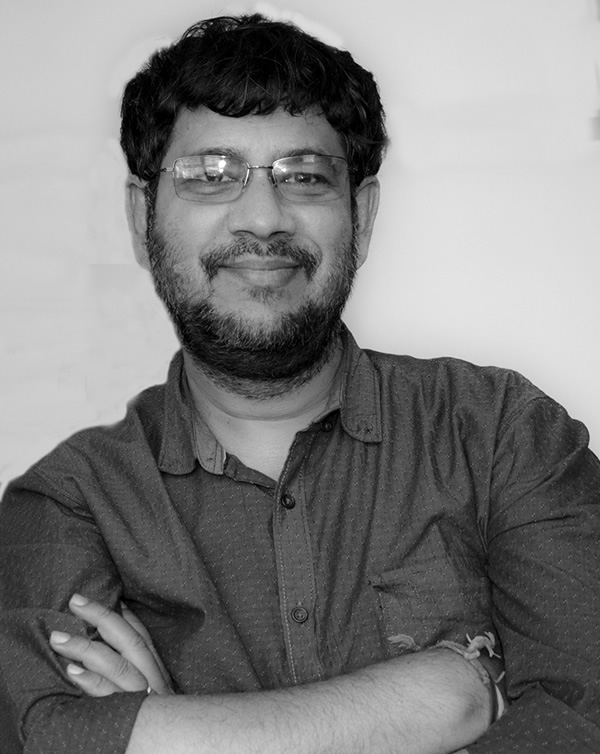 Tell me something about you which nobody knows?
I remember an embarrassing moment that I had gone through two years ago at Mumbai while trying to capture a photograph of a rising aeroplane just outside of the airport. In order to accommodate the fast-moving plane in the frame, I was moving backward very fast without removing my eyes from the viewfinder and suddenly fell on the muddy ground. I could hear everybody laughing around me but ignoring that, I settled down very quickly and put my eyes back to the viewfinder while lying down on the ground itself. I found that the extremely low angle frame was even better and I managed to grab only one shot quickly. The whole incident happened within a few seconds. The frame came out nicely and fetched me several honors and recognitions worldwide afterward. I could not have achieved the perfect angle shot, had I not fallen on the ground accidentally. However, I did not share this with anyone until now.
Please share your childhood dream and funny incidents if any?
As it happens with everyone, I also passed through various shades of life, even in childhood, where life forced me to dream of so many varied things…the very thought of which gives me immense pleasure today as those were too impractical, childish, and of course hilarious. The funny incident which I remember right now is again involving photography. When I was in the eighth standard in school, I was given an Agfa Isolly2 120 mm format film camera by my uncle to photograph a family function called "Upanayan". I was given this responsibility, simply because the person, who was supposed to take photos of the event, suddenly became ill.
And probably, I was the only person around who was not so elderly to be engaged in other activities and not too childish to handle a camera. However, one relative of mine taught me just before the shoot that how to "simply" take pictures with the pre-defined settings. However, possibly driven by overenthusiasm, In the middle of the event, I wanted to check how the films are getting exposed by opening the back cover of the camera. Needless to say, what happened after that…the entire film got exposed in bright daylight and not a single picture came out of that. When my "teacher" came to my "rescue" it was already too late.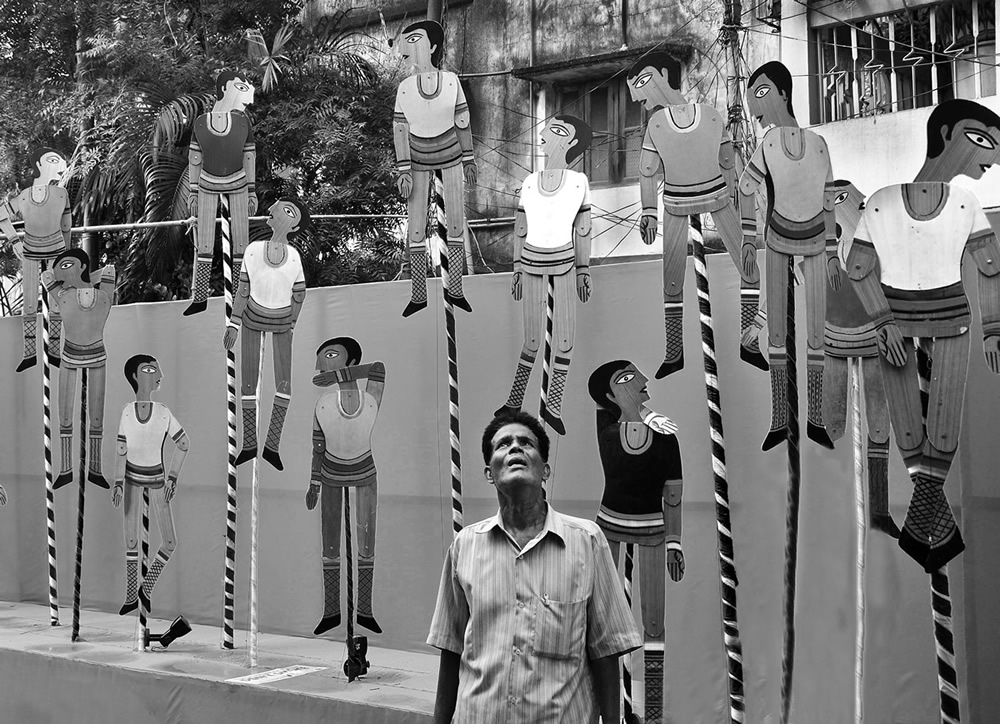 What is your view about photography?
To me, photography is the way of expression of what I "see", I believe, I perceive and I interpret every tiny bit of the whole world around me. In other words, it is an explosion of my entire thought process through one mechanical recording device called camera.
Which genre of photography do you like/practice and why?
Although, I like various genres of photography, yet I practice travel and street photography. Like each and every form of art, most of the artists go through a process of evolution. For most of the new photographers, the first subject usually becomes his or her family members, friends, and his near and dear ones. Next comes nature, and landscape which people lovingly call "scenery". And in any travel, be it long or short, the camera becomes a must companion.
That's how travel photography came to me naturally. It took a considerable time for me to understand that travel photography is not all about capturing "scenery" or taking pictures of the tour-mates keeping the "signature" spots in the background, but it is an unfathomable opportunity for a travel photographer to explore so many things around him, nature, the culture, the people, the heritage, the festivals, the architectures, the characteristics… It's a treasure trove.No matter whether I travel or not, the thing which attracts me the most is the behavior of people in the street, in nature or in their own surroundings. The story that is created with the emotion of people in the fraction of a second becomes eternal. That's how I became interested in travel and street photography; I would rather say "people photography" in my own terms.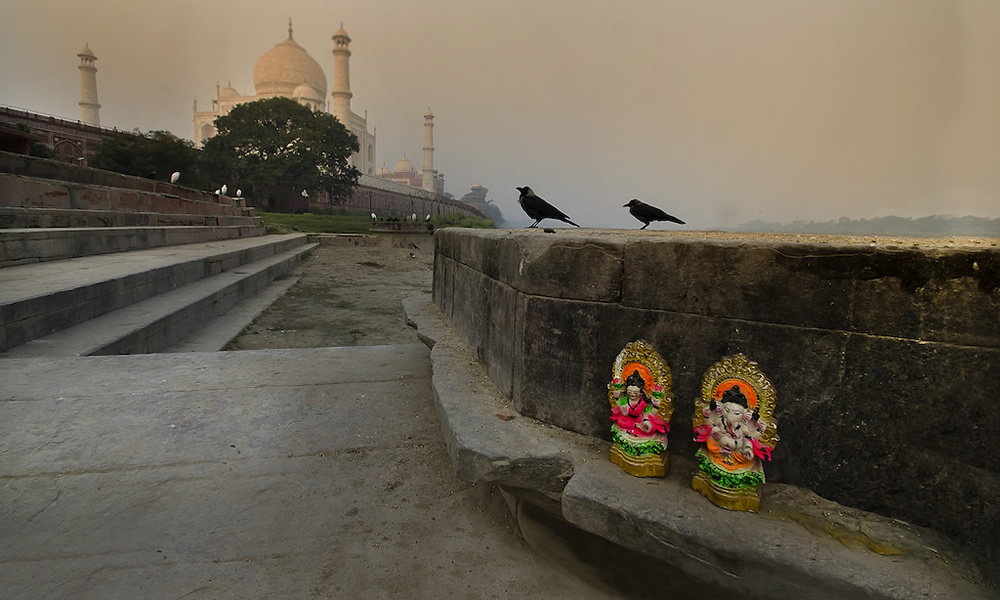 Almost 90% of photographers find it hard to earn money out of photography. Any tips that might help photographers to earn money?
I am not a professional photographer and I do no maintain livelihood from photography, therefore, I think I am not in a better position to comment on this. All that I earned from photography in monetary terms are few honorariums from some famous and some not-so-famous magazines for a few published pictures. However, generally, one thing that I could say here is that the passion and love for the work one does, with focus, dedication, honesty, and transparency will fetch him the desired result.
Does a good camera play a major role in photography?
Mostly not, but yes, sometimes when the photographer feels that technology has become the barrier between his ability and finished product. But of course, he must reach that level of maturity where he will be able to understand how exactly the better technology is going to help him. I am not at all a believer of the notion that a state-of-the-art camera body and super-sensitive lens would produce a fantastic photograph. I will give you an example… if I have to opt between a sturdy stick and a modern AK47 rifle to destroy my enemies in the battlefield, I would definitely prefer the Stick, simply because I do not know how to operate the machinegun, no matter how powerful this one can be. With the stick, at least I would be able to protect myself to some extent.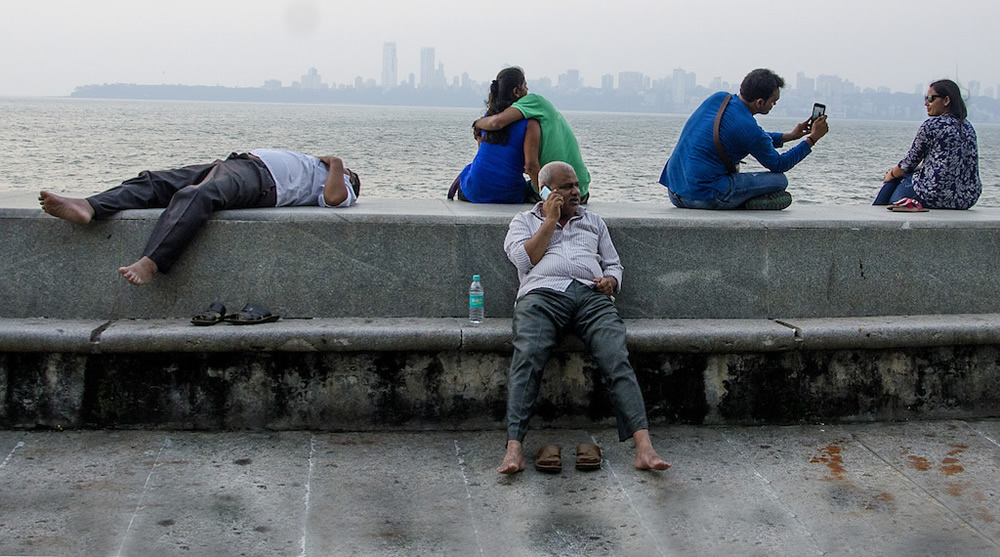 Share three names of the photographers who have inspired you a lot?
Innumerable photographers, including legends and commoners, even newcomers inside and outside of our country…. the list is increasing rapidly by the days. It will be unfair on my part if I mention the names selectively. However, for all practical purposes, I shall mention the names of a few famous and stalwart photographers so that everyone can follow: Henri Cartier-Bresson, Sebastiao Salgado, Ansel Adams, Raghu Rai, Raghubir Singh, Josef Koudelka, Steve Mccurry, Fan Ho to name a few.
Does social media like Facebook, Instagram, Google, and some sites like 500px, NatGeo YourShot helps to get the attention of the viewers in a larger aspect?
Yes, surely. No one can deny the power of these monsters nowadays. It would have taken ages for someone to get attention and noticed by the viewers in the traditional process of printing and exhibiting the pictures personally. It's also a superb platform for the beginners to find gems from the open treasury.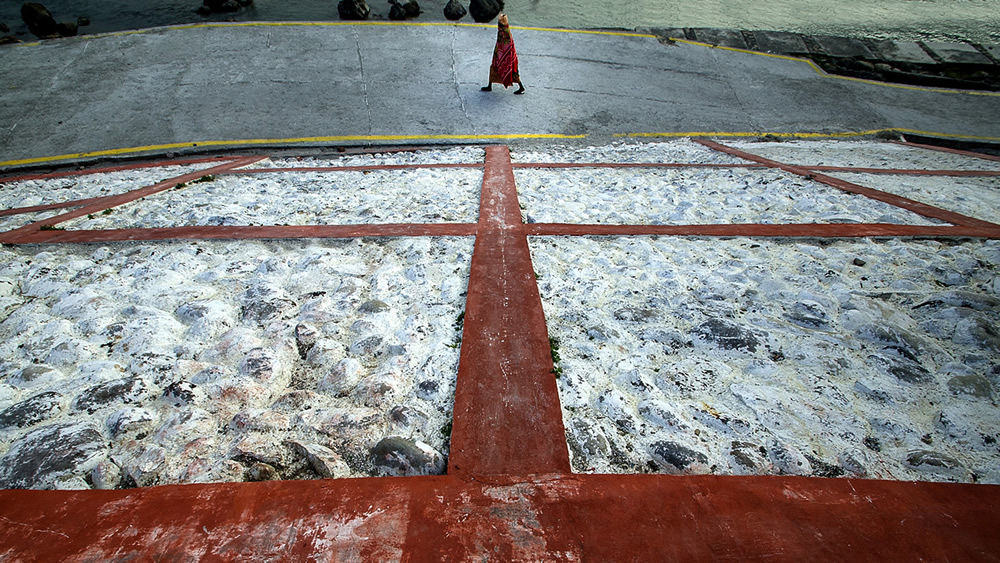 Do you think that a quality workshop can change the mindset or point of view of any photographer and why? Should we attend a quality workshop frequently?
The word "quality" here is very important. Photography is getting popularised at lightning speed. No wonder that this opportunity will be grabbed by the self-proclaimed "teachers" for their business needs. And there is no way to stop the mushrooming of incapable photography teaching institutions and controlling their quality. I believe, the quality workshop can of course change the mind-set of the participant and help him get his thoughts tweaked in a meaningful way. I get immense insightful inputs while informally talking even for half an hour to a photographer whom I adore. I find so many things to learn from these informal discussions, let alone a formal workshop. Every aspiring photographer wanting to reach to the next level must attend quality workshops regularly.
What is the difference between a good photographer and a bad photographer?
In my humble opinion, there could not be any 'good' photographer or 'bad' photographer as such, simply because art is subjective and largely depends on the perception of the viewer (matured and immature both) and therefore, it is relative. We generally form our opinion on the quality of the photographers or photographs, placing ourselves in an imaginary level of maturity. There could be numerous levels of maturity downward and upward, and perception on good or bad will vary in each level. For me, ethical standards and level of integrity also determine the standard and quality of a photographer.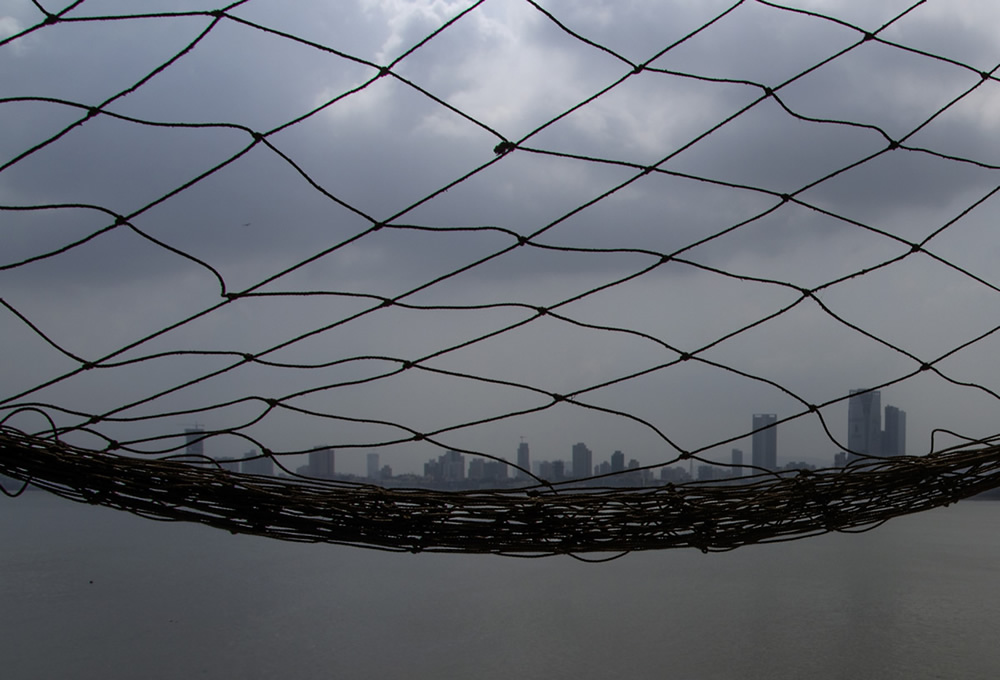 What is the difference between a good photograph and a bad photograph?
The previous answer generally addresses this question, but, here I want to add one thing (again from the imaginary level of maturity where I belong) that a 'good' photograph is the one which will help most of its viewers to relate with it in their own way of interpretation. The viewer will feel or imagine something 'more' with their inner eyes than what he or she views with his or her biological eyes in the photograph. I have seen in exceptionally good photographs that the physical photo lies in front of your eyes, while the actual 'photo' is taking a new shape in your subconscious imagination, taking your mind millions of miles away. Here, light, composition, action, a moment can jointly or individually play a major role to achieve that. The photograph which actually fails to do so could not be termed as a good photo, no matter how beautiful, perfect, and technically strong the photograph is.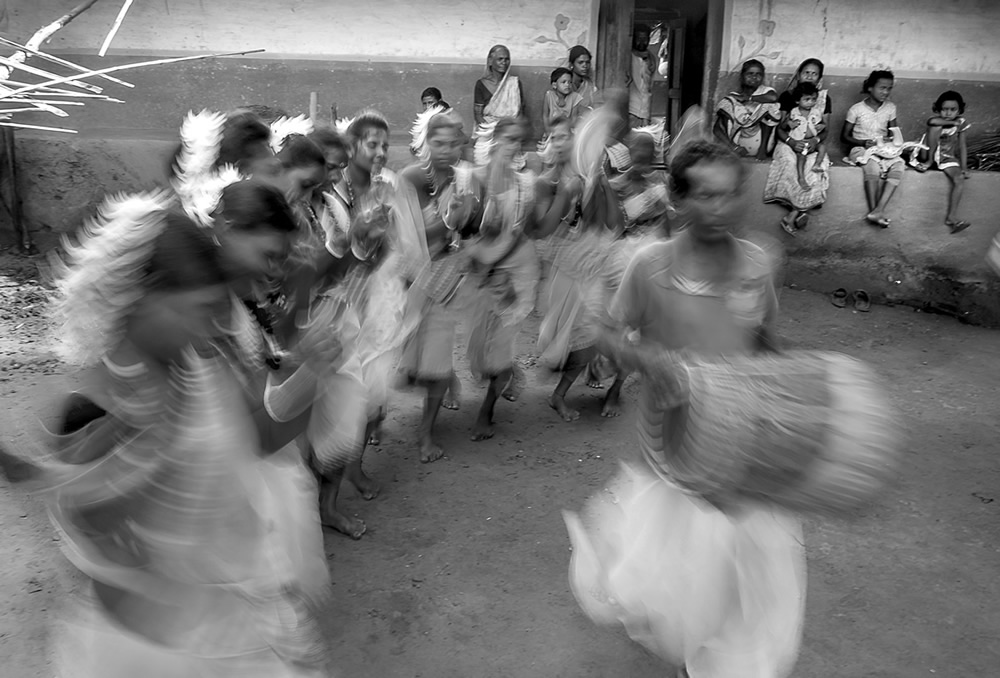 What should our moto towards photography- Self-satisfaction or viewers' attention/satisfaction?
Working towards grabbing viewers' attention might kill the real 'you' within yourself in terms of creativity. I have seen many photographers in recent times who are publishing 'not-so-good' stuff comparing to his/her own standard, just because those photos would fetch more comments and likes in social media, while keeping the gems sleeping peacefully in their hard disk. In my humble opinion, 'Wow', Mind-blowing', 'Amazing' all these 'compliments' are not going to take us anywhere. Inspiration should come from self-confidence only. But genuine likings, even criticism from a person who might have the ability to influence you in the area of your creativity, should be given due weightage. But "self-satisfaction" does not necessarily mean to get satisfied with whatever we do but the level of satisfaction should be maintained in such a level that would help achieving the standard where one wants to see himself down the line.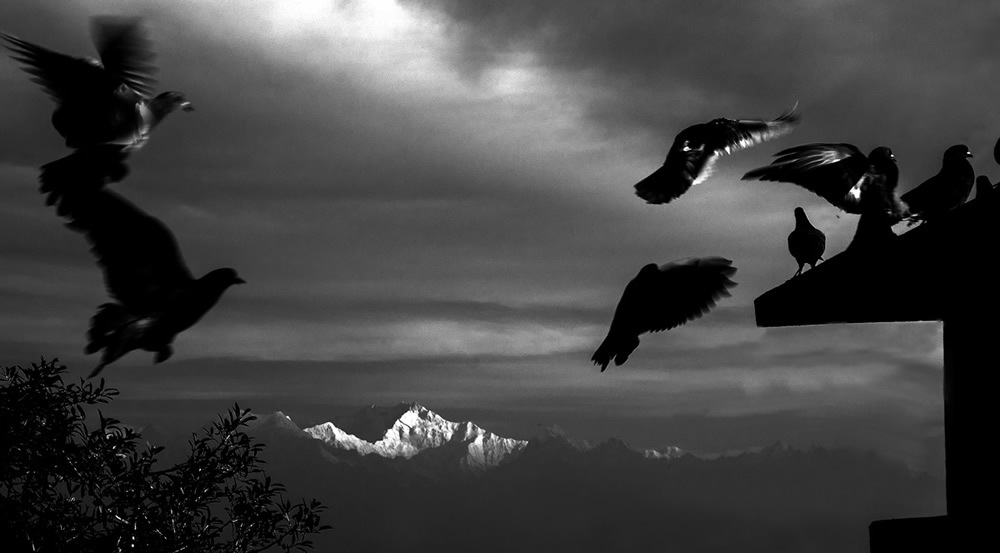 What is meant by comfort zone in photography? How it ruins the career?
That's another big destroyer. Since I am getting recognition and self-satisfaction from a particular thing, so I will not venture out to a newer area to explore out my 'comfort zone' – this idea kills creativity.
What is your opinion about documentary photography? Do you like it? If yes, why?
Visual documentation plays a major role in photography. It is very important for us to record the essence of time as we are passing through, perhaps artistically with some aesthetic value attaching to it. Recently I was watching a photo of the famous Indian Museum in Kolkata from a particular viewpoint that can never be captured again due to the newly constructed Park Street Flyover. Today also, if we see the posters of Mobile Net or Hutch in any street photographs, instantly they take us back to the 90s. Here Art, History, and Sociology get mixed easily.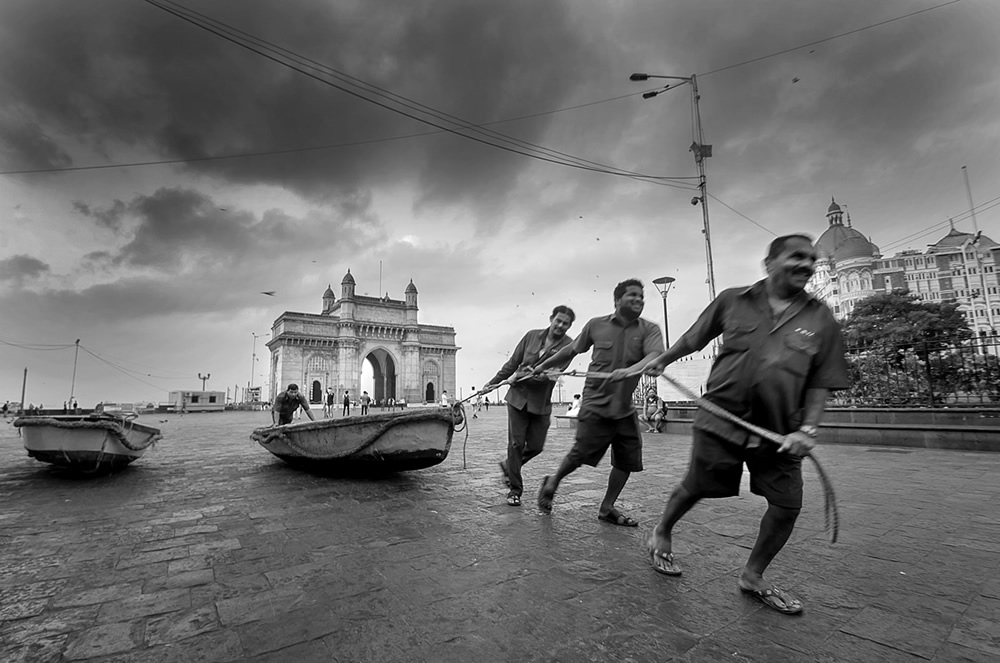 The light, decisive moment, content, ambiance, a good gear, according to you which is the most essential element in photography?
Every component has its own percentage of contribution in a particular photograph to make it great. According to me, light and content are two essential elements for most of the genres of photography. In street photography, of course, decisive moment plays a major role.
If you were not a photographer then What it would be?
I would have possibly been a visual artist in any other form.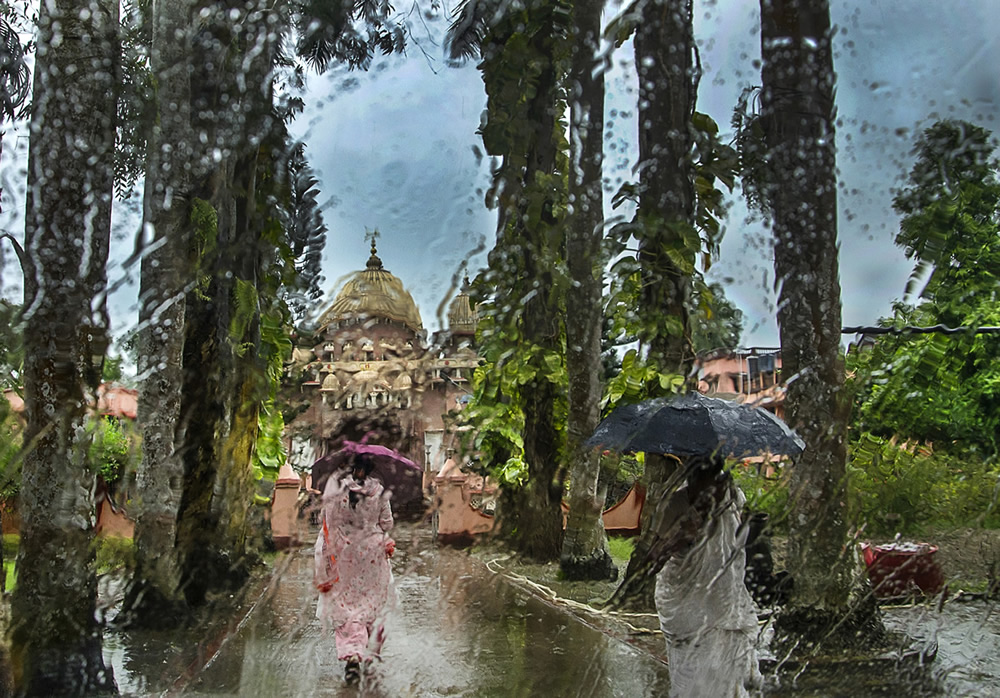 Concept and definition in photography is getting changed every day. What is your opinion about the future of photography?
Doing a careful study on the evolution of the photographic concept, one can easily understand that things are getting changed rapidly due to technological advancement and huge participation because of easy access to this form of art. I watched a video where I saw legendary Magnum photographer, Mr. Alex Webb, happily and relentlessly shooting with his mobile phone in the streets of the USA. He expressed the utter joy of shooting with the small 'animal' in his hand. The one which is 'one of its kind' today both in terms of technology and outcome, will become 'most common' tomorrow. I think the appetite to create something new, wiping out this 'most common' element will show exploration in terms of finding a newer form of this art. Needless to say, the eternal contents like humanity, emotions, etc. will predominantly continue to exist as an essential part of photography.
Which food do you like the most? Does it help you to explore more?
Being a Bengali guy, I always love Bengali traditional food and Kolkata Street foods. But essentially, this does not stop me from exploring more, both in terms of food and new location.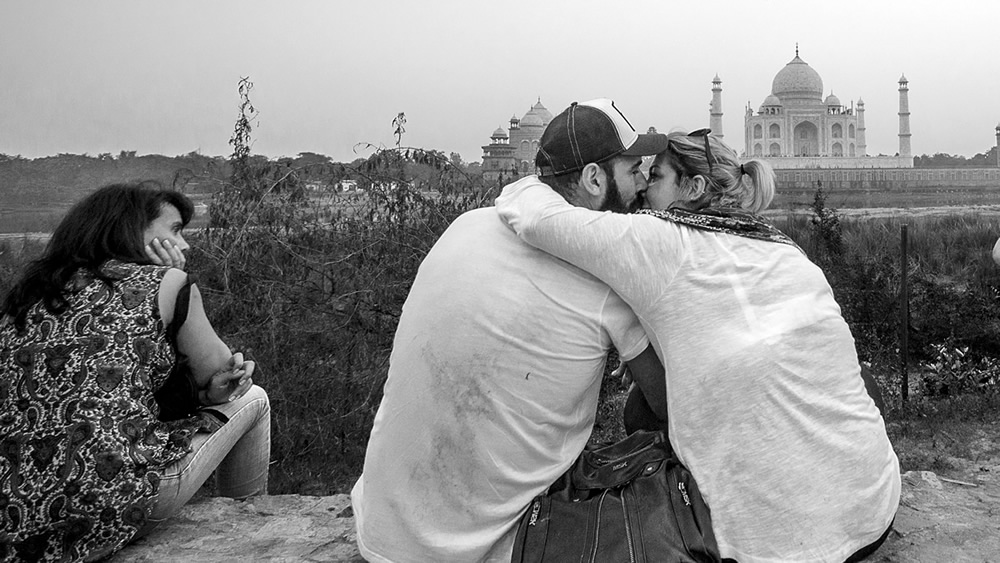 Any message for the young photographers?
I am not sure if I am competent enough to convey a message but I'll still try.
Set a new benchmark for yourself and try to achieve that within a specific timeline. Don't be afraid of doing new things. Get inspiration but don't copy others' work whom you follow and create a new style for yourself. Always be humble, respectful, and polite, and try to learn from everything. Keep it in mind that highhandedness and arrogance are something that could destroy all possibilities overnight.
Are you engaged in any project-based work?
I am from Kolkata and I spent 3-4 years in Mumbai for my professional needs. I had the opportunity to photograph and explore these two cities extensively. What I discovered is, in spite of diametrically opposite apparent characteristics, these two cities share some common interests, values, and emotions, which cannot be fathomed in the first go. I am trying to map these similarities through the photographs I took in the last few years and I'm still continuing with that.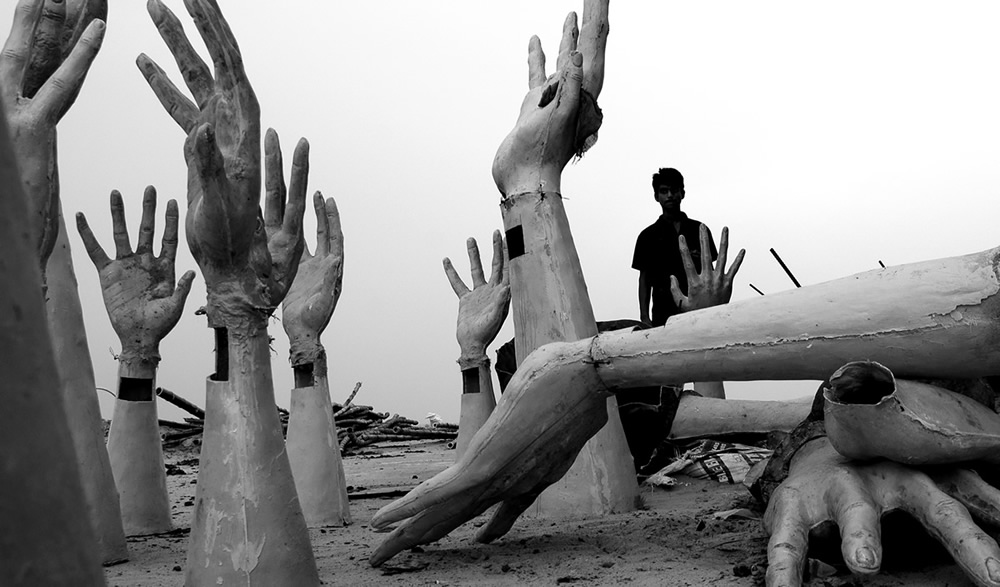 What is your big achievement in photography?
I think my big achievement is yet to come to photography. But so far, I consider one thing as the biggest achievement in my photography life where I had an opportunity to teach basics of photography to the poorest of the poor enthusiasts in a remote tribal village in Jhargram District in West Bengal a few months back. There was no camera in anybody's hand barring two/three very basic smartphones, that too in bad conditions. I taught about the basics of light, composition, and framing. The energy and enthusiasm I noticed in them is unforgettable. The program ended with the traditional tribal dance.
According to you what is the best photography magazine?
I follow Better Photography and Smart Photography magazines for several years now. Apart from this there are several online magazines like Chiz, IPA which I follow intermittently.
According to you name two best Facebook photography group?
Firstly, I would name our own photography FaceBook Group, World Photographic Forum where I am one of the admins along with other friends – a group of hugely talented photographers. Apart from this, in my opinion, 121 Clicks and APF Magazine Street Photography group is the best FB group to learn Street Photography.
Kindly share top five Instagram accounts everybody should follow?
Stevemccurryofficial
raghurai.official
rohit_apf
moises_levy
streetcreativeimagemagazine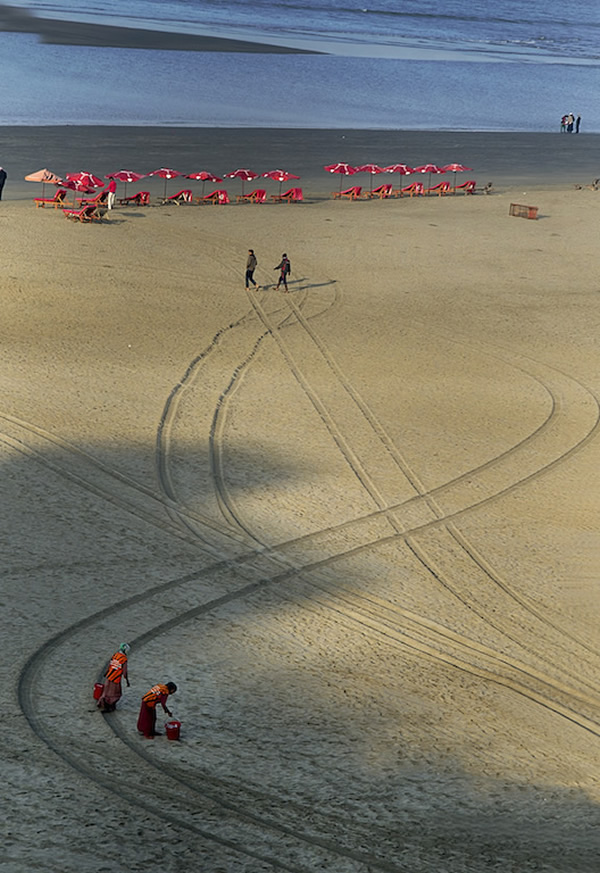 Share your goal in photography?
There is no specific destination or goal… it's a journey, a journey of photography to explore newer things every day. I would love to continuously walk through the endless road.
Role of a smile in photography- share your views?
Enormous. Especially for the guys who work with people. A smile can instantly transform any adverse situation in your favor. A smiling face is a killer.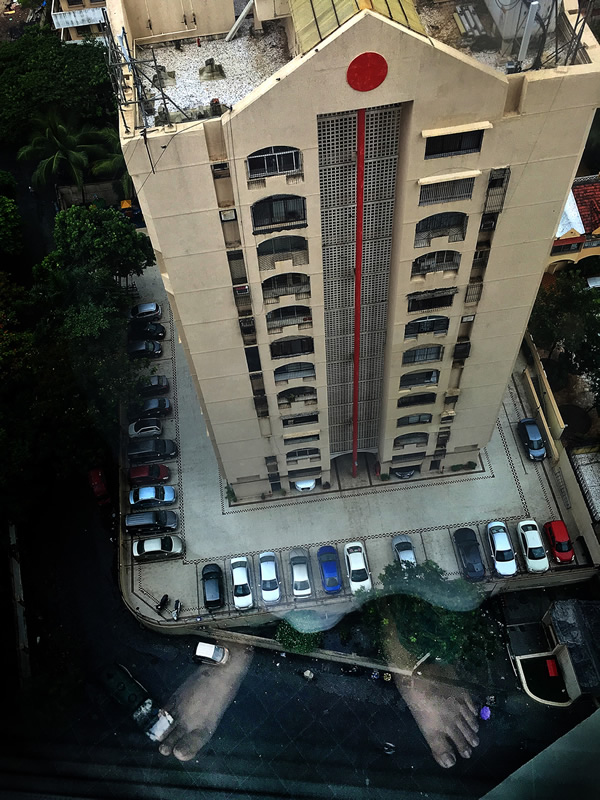 You can find Deb Lahiri the Web:
---
About Raj Sarkar
Raj Sarkar is a Street Photographer and Educator. He holds MBA Degree in Finance and Post Graduate Diploma in Computer Application. He is the founder of World Photographic Forum, and Curator of APF magazine Street Photography. He loves exploring possibilities on street. His main object is to Freeze the emotions and actions of people.
He delivers the lecture on photography in various Colleges and institutions like IIM (Indian Institution of Management), Union Chappell school etc. He also conducts countless workshops on street photography. He also curates' various exhibition and he has also been appointed as a judge in the various competition.
Raj is a recipient of various awards, recently he has won the International Puskar Mela Contest, Winner Wiplay Photo contest "India in Color". Finalist of Garuda World Photo contest and HIPA and his work has been exhibited worldwide. He reviews various gadgets and camera including Fuji x camera for Fujifilm. His article has been published in all renowned magazine and websites in the world like Fujilove, Street Photography Magazine, USA, Viewfind, APF Magazine, Smart Photography, Better Photography, Asian Photography, Chiiz magazine, Saveus, 121 clicks, National Geographic and more. Recently his photographs have been showcased in London Street Photography Festival and Indian Photo Festival.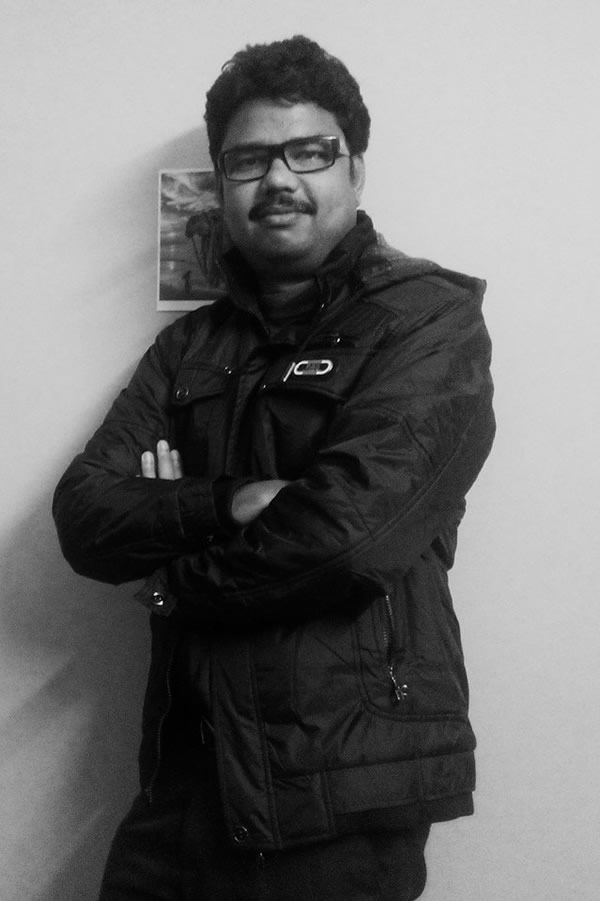 You can find Raj Sarkar on the Web:
Copyrights:
All the pictures in this post are copyrighted to Deb Lahiri. Their reproduction, even in part, is forbidden without the explicit approval of the rightful owners.