Andy Pariat is a 54 years old nature photographer from Meghalaya, India. Andy loves to travel and he has been photographing landscapes from the last 3 years. In his words about photography, "Photography to me is an out and out art form. While for many it is an important means of documentation, my feelings and dispositions lead me to treat it as an art form. It is a stress buster, a mode of discovering refreshing tranquillity within myself and free myself of tensions or worries."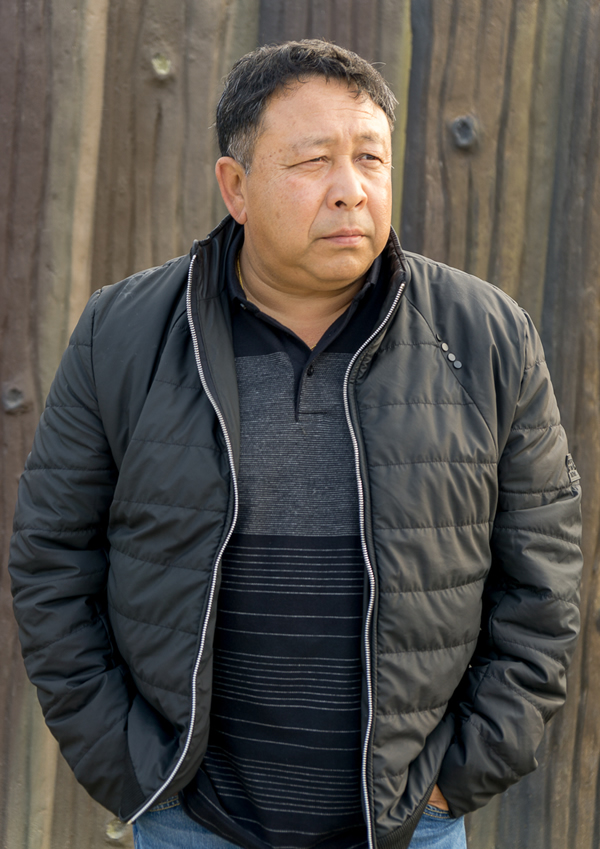 Tell me something about you which nobody knows?
Hi my name is Andrew D. Pariat, (Andy Pariat) I am 54 and I live in Shillong. I love taking photographs (a hobby which I have just pick up about 3 years ago). I always was an outdoors sort of person, and this led me to many lovely nooks and crannies of the beautiful state I belong to, Meghalaya, but before then I was just a visitor, not having been initiated into the beautiful art of photography. From the moment though I picked up a camera a few years back, photography has intrigued me and slowly as I kept learning, it has become an obsession.
I've been involved in photography for over three years now, and I have sincerely enjoyed every moment of it so far. What photography did was give me more than just a hobby, it has given me something to do and learn and it adds up to many hours of enjoyment. It also gave me creative fulfillment. It also gives me a reason to travel which I have loved doing, that is to explore new places. My interest mainly lies in shooting landscapes for that interests me most, and the rolling hills, numerous waterfalls, and water bodies around give me ready subjects. The best part is that apart from making photographs, photography has to help me make new friends, some are online contacts, some are people that I have met and some are people who are into photography and I am really happy that this hobby has let me connect with so many people.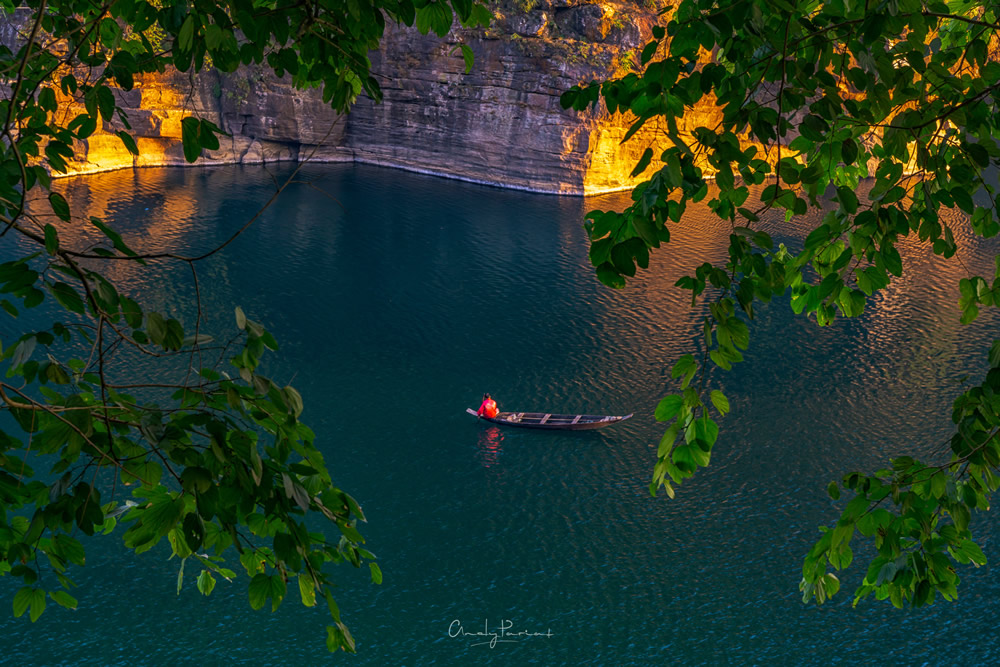 What is your view about photography?
Photography to me is an out and out art form. While for many it is an important means of documentation, my feelings and dispositions lead me to treat it as an art form. It is a stress buster, a mode of discovering refreshing tranquillity within myself and free myself of tensions or worries.
Which genre of photography do you like/practice and why?
While there are many genres of photography, I am more inclined towards landscape photography. Primarily it has to be because I am outdoorsy person, preferring to be amongst nature and also because the state I am from i.e. Meghalaya is blessed with lovely landscape vistas ranging from small cascades to towering waterfalls, from undulating hills to sheer cliffs, to verdant grassland to dense jungle, from gentle rivers to forceful streams. I love to explore all these and being with a camera out there helps me feel the nuances of nature and at the same time appreciate the grandeur of it all. I am also indulging in a bit of macro photography, trying to see a world that we don't usually notice and this has made me appreciate the beauty of nature all the more.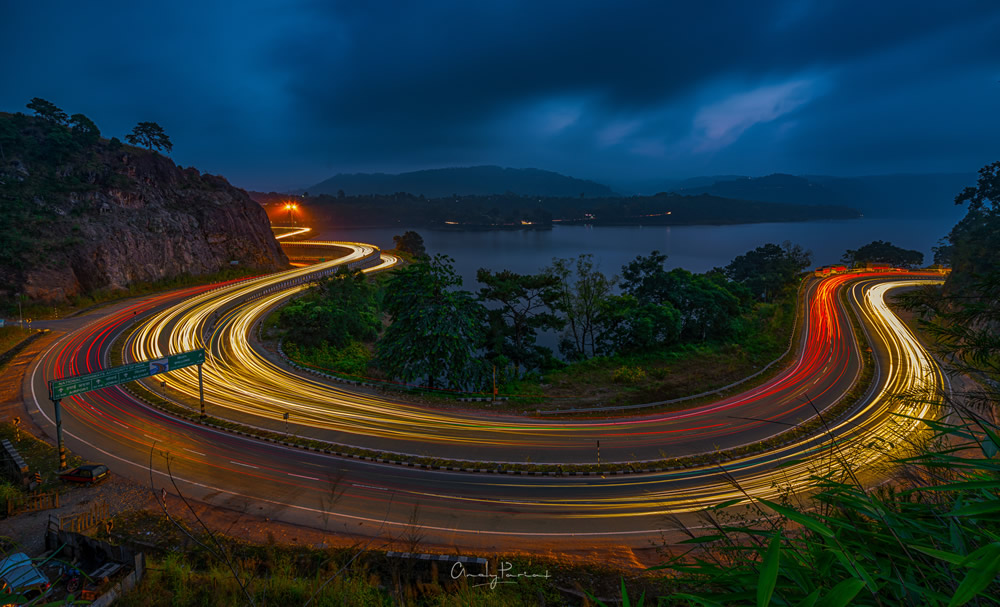 Almost 90% of photographers find it hard to earn money out of photography. Any tips that might help photographers to earn money?
I am not a commercial photographer and enjoy photography for the sheer pleasure of it. Though I am open to selling my work, which I have a few times, it is not my source of sustenance and is more of a hobby. I though believe, if one has got talent and perseverance, money can be made from photography, though making a living out of landscape photography in India will surely be difficult.
Does good camera play a major role in photography?
As they say, any piece of gear is as good as the person behind it. Still, good gear is required so that the scenes that one envisions in one's head can be replicated inside the camera. I have though seen amazing level work by people who use basic cameras, and therefore I don't think that cameras by themselves are very limiting. In landscape photography, a camera with a good dynamic range is important so that all details of lights and shadows can be captured while in wildlife photography, I believe burst speeds are essential, and in portraiture, the requirements of gear are entirely different. A good camera is always beneficial and so I try to use the best that I can afford.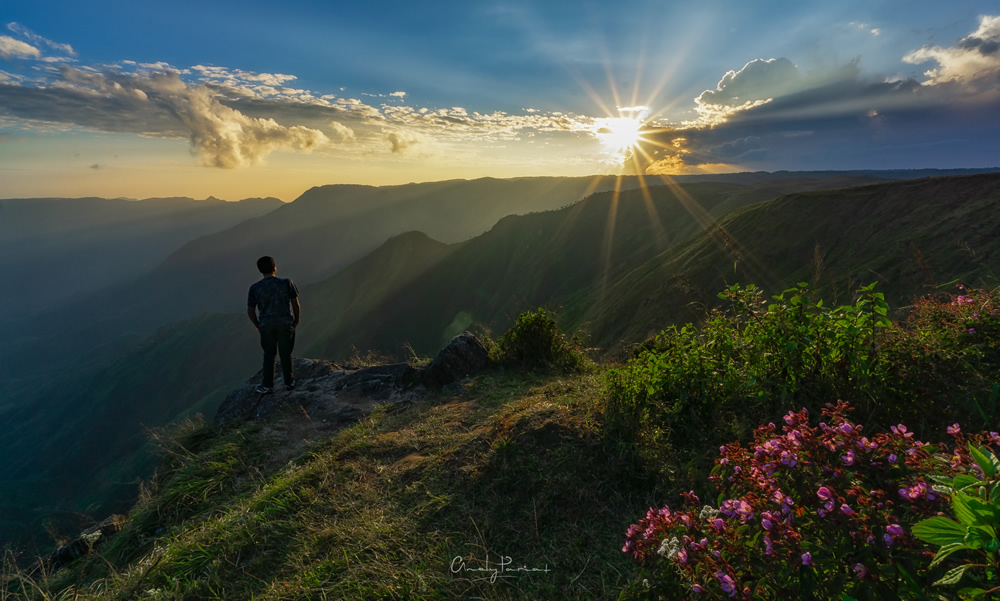 Share three names of the photographers who have inspired you a lot?
I've been mainly inspired by a couple of photographers: Subhadip Choudhury & Debraj Chakraborty (I have been out shooting alongside with them and they taught me so much, and in my eye they are the best in what they do)Still looking for the third J, though there are a number of other photographers whose works I admire.
Does social media like Facebook, Instagram, Google and some sites like 500px, NatGeo your shot helps to get the attention of the viewers in larger aspect?
Facebook, Instagram, etc. helps me showcase my work to the outside world and interactions with the viewers on these platforms have helped me learn. These days social media is a must for outreach and the little appreciations that I have received in course of my photographic work have mainly been through the accolades I received for my work as viewed on social media.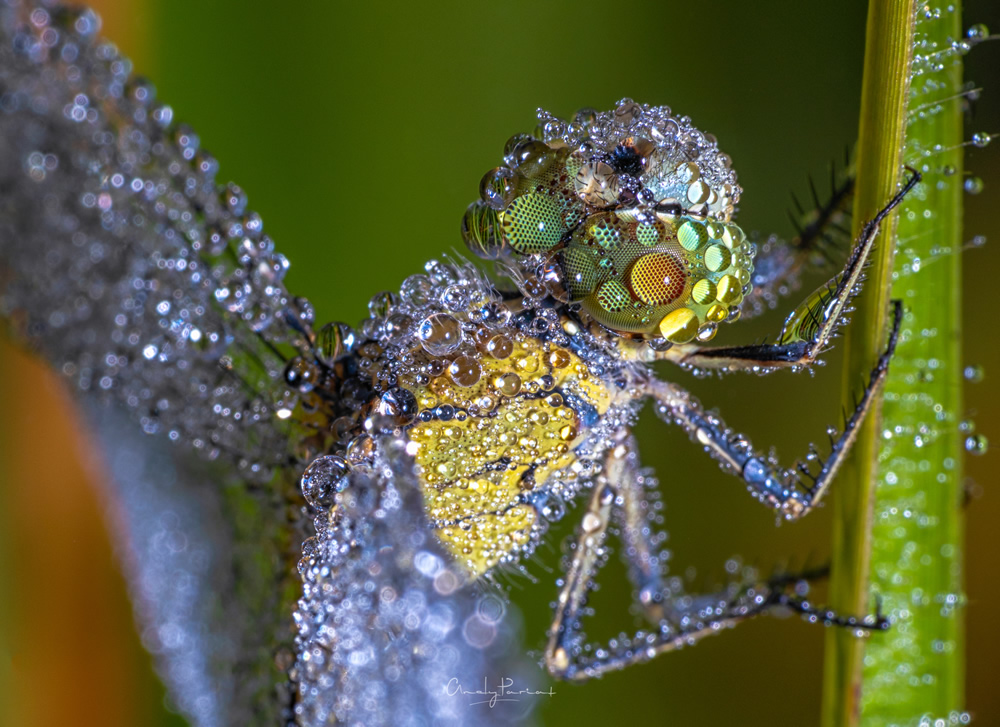 Do you think that a quality workshop can change the mindset or point of view of any photographer and why? Should we attend a quality workshop frequently?
A workshop is definitely helpful in picking up skills provided the mentor is one who can pass on his skills to the students. A good mentor will definitely give good insights and bring about a fresh perspective on my work and also point out my weaknesses and shortcomings. Workshops are surely helpful for picking up new skill sets but as I said, it all depends on how good the mentor is at teaching. Good photographers do not necessarily mean good teachers, and the teaching ability of the mentor is what I required most in any kind of workshop.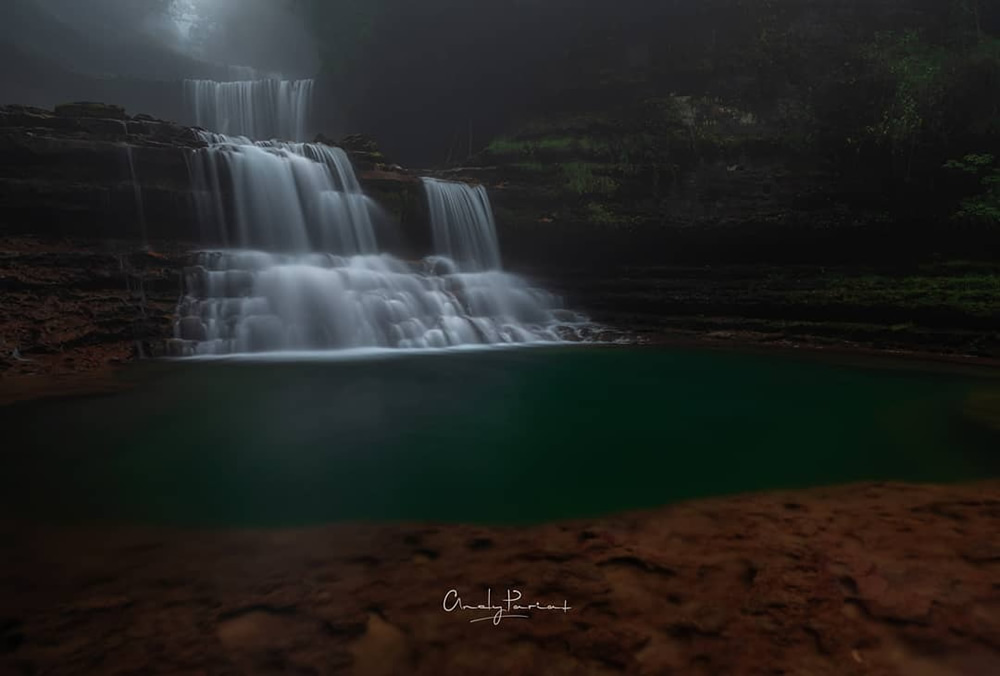 What is the difference between a good photographer and a bad photographer?
A good photographer is one who always seeks to improve and is critical of his own work while a bad photographer is someone who is smug about his skillset and looks for no further improvement. A good photographer is also someone who understands the basic rules of art and their application in photography while a bad photographer does not have a clue about these and just knows how to press the shutter. If one doesn't let one's ego come into play, one can always learn, develop and become a good photographer.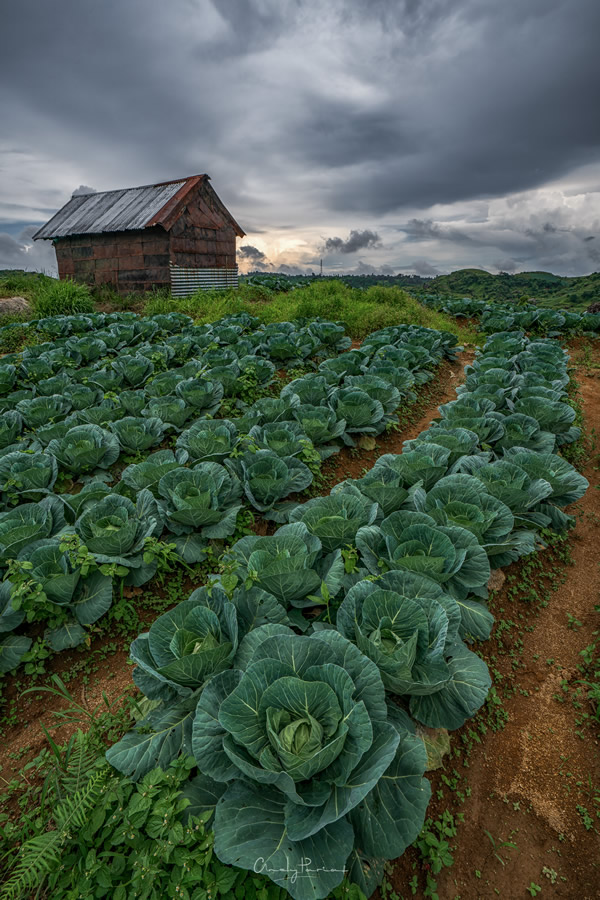 What is the difference between a good photograph and a bad photograph?
A good photograph is one which attracts the viewer as if wanting to convey something, while a bad photograph is just a photograph, a snapshot. A good photograph tries to tell a story while applying the rules of art or even subtly diverting from the same, while a bad photograph is what I would call a photo without a soul, it doesn't call out to the viewer to engage with it. A good photograph will obviously have technical perfection or strive towards it while a bad one will give two hoots for technique.
What should our moto towards photography- Self-satisfaction or viewers' attention/satisfaction?
I would be lying if I said that I do not crave for viewers attention, what good is any visual art if there is no one to view it. Though I enjoy photography as it satisfies me, and the major impetus is self-satisfaction, but without viewer interaction and encouragement it does get a little bland at times. Viewers also act as critics and their critiques help me improve, so I would say it's a mix of both, self-satisfaction and viewer's attention.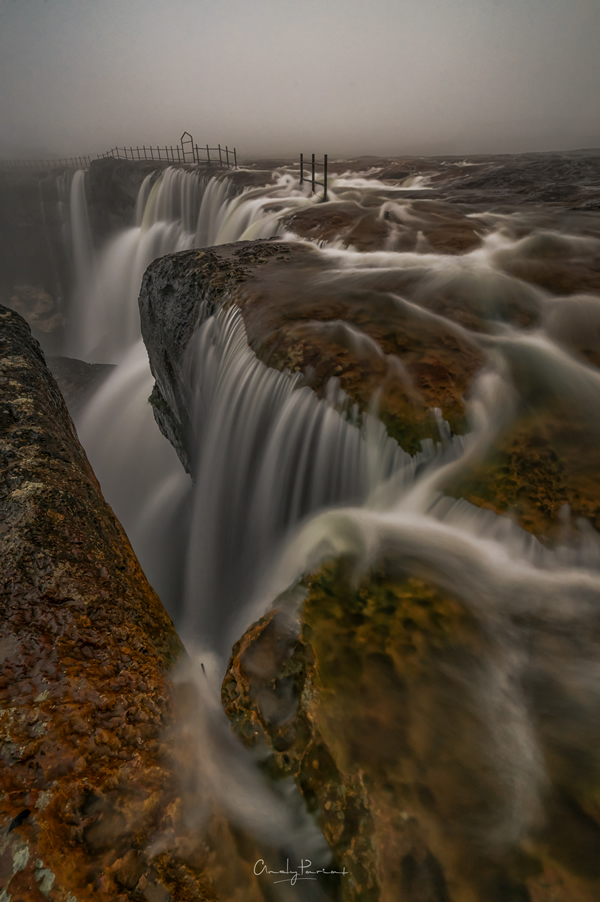 What is meant by comfort zone in photography? How it ruins the carrier?
Comfort zone to me is one where the photographer stagnates, in his ideas and thought processes and how he portrays them by pixels. If one forgets to learn and progress, then it'll definitely ruin their career. There are always new kids on the block with new thoughts, new ideas, who will definitely shoe you aside if you stagnate. So constant education and exploration of the self is required.
What is your opinion about documentary photography? Do you like it? If yes, why?
Documentary photography is important as the world is ever-changing, and it helps freeze moments of time, which can be referred back to. While I admire documentary photography, I have not consciously indulged in it, but I believe even that the landscape frames are shoot is also documentation of one kind, for there have been changes of the locations I have shot, both man-made and natural and these images help the viewer go back in time when the location was more pristine.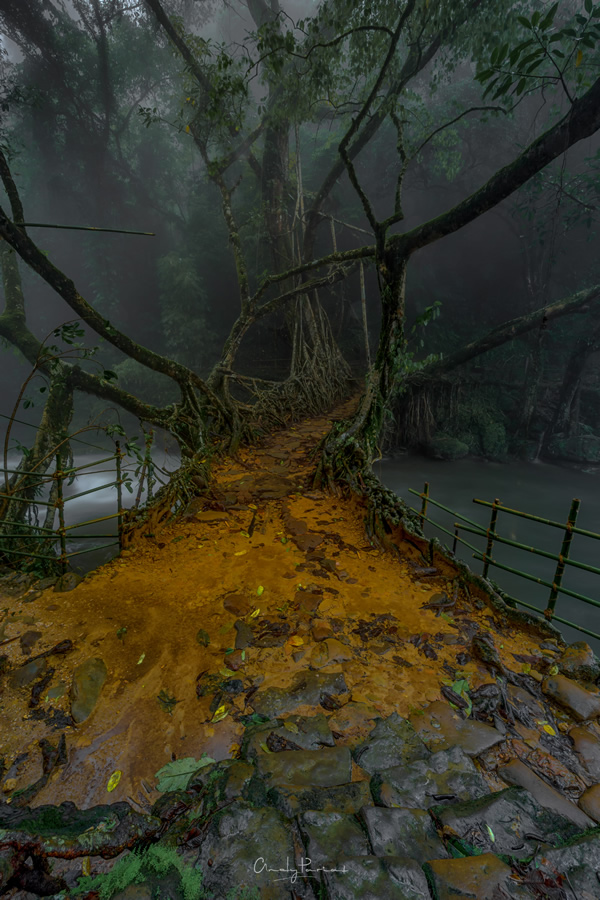 Light, decisive moment, content, ambiance, a good gear, according to you which is the most essential element in photography?
Light is most essential in landscape photography, for the character of light defines the landscape, but again, even light brings on those decisive moments and creates ambiance. For the type of photography I do, all the parameters stated in the question are required, though light will play the lead role.
Are you associated with any particular brand or brand ambassador if yes, specify?
I am not a brand ambassador for any brand. I though use Sony Cameras and Lenses and NiSi filters.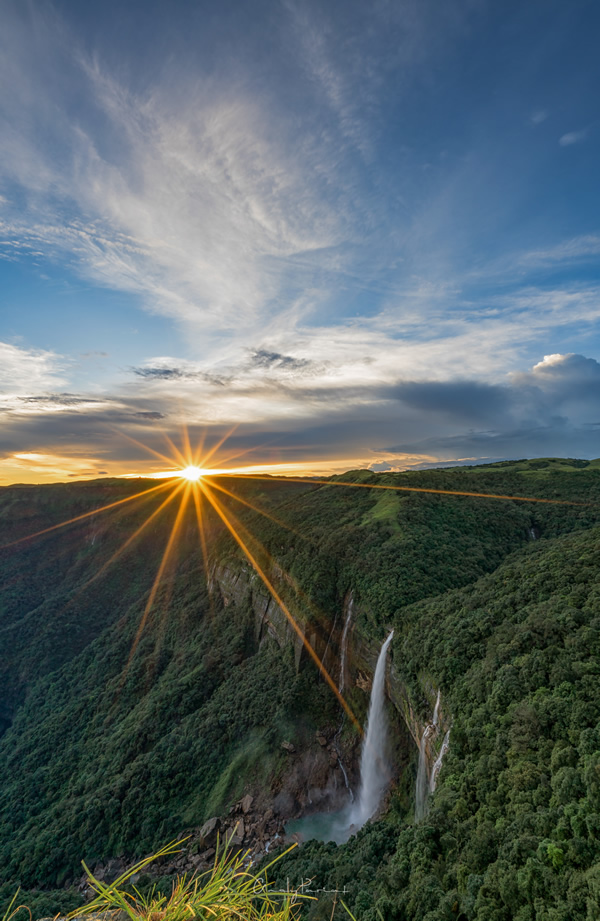 If you were not a photographer then what it would be?
I am an entrepreneur, and if I were not into photography I would be busy with my businesses. And I used to indulge in a lot of fishing in the wild in my youth, and probably would have still been out with my fishing rods and lines.
Concept and definition in photography are getting changed every day. what is your opinion about the future of photography?
With the pace of change of technology in photography, it would be foolish to predict the future of photography, but knowing that billions of photos are uploaded each day on social media, capturing moments is what humanity likes and that is sure to continue into the foreseeable future.
Which food do you like the most? Does it help you to explore more?
I am comfortable with the indigenous food of my own region. Since I don't travel or explore in the context of food, it doesn't help me explore more. I am comfortable with any kind of food so it doesn't have any connection with my photography.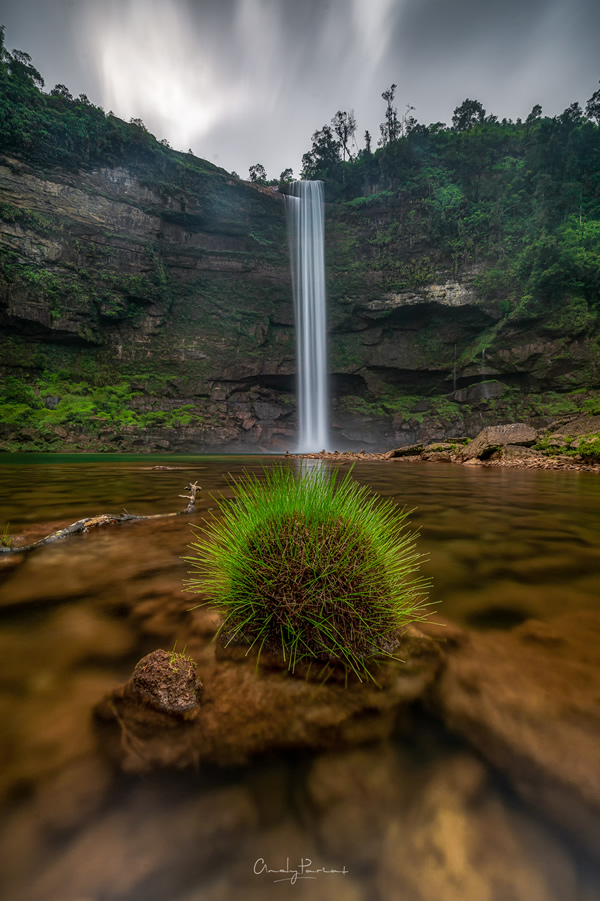 Any message for young photographers?
Don't get comfortable. Seek, learn, try to improve your skills. There are so many good photographers out there to learn from. Try to understand why certain images appeal to you more and then figure out how it was done, the science, the art, the effort, it all will help to make you a better photographer. Get out of your comfort zone, try new things, you may not be very good at it but it'll always help you get a new perspective into the work that you do.
Are you engaged in any project-based work? Please share?
Though not essentially project-based, I love shooting waterfalls and as there numerous ones in the region where I stay, I try to shoot them, sort of cataloging them for myself.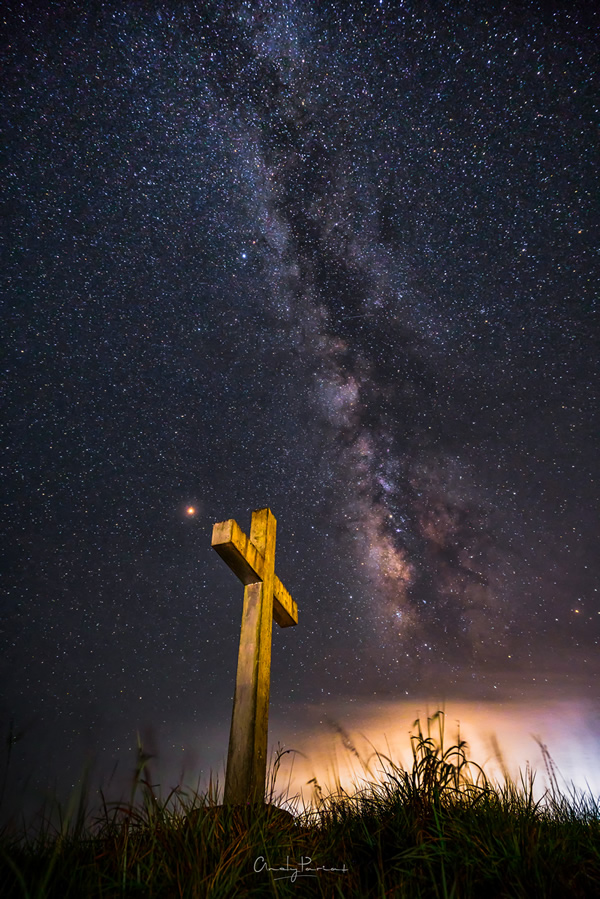 What is your big achievement in photography?
To have my work seen and appreciated by others. There is no bigger achievement than that, when people from across the country and from even around the world, stop by on my work on social media and leave a comment saying how much they like it. Nevertheless, I have won some awards, and those have been motivating and winning the Landscape Photographer of the Year in CAPA'18 was one big high point along my photographic journey.
According to you what is the best photography magazine?
There are numerous one, both offline and online. I would probably recommend Smart Photography for they showcase great photographers and also have segments relating to photographic and post-processing techniques which help readers a lot.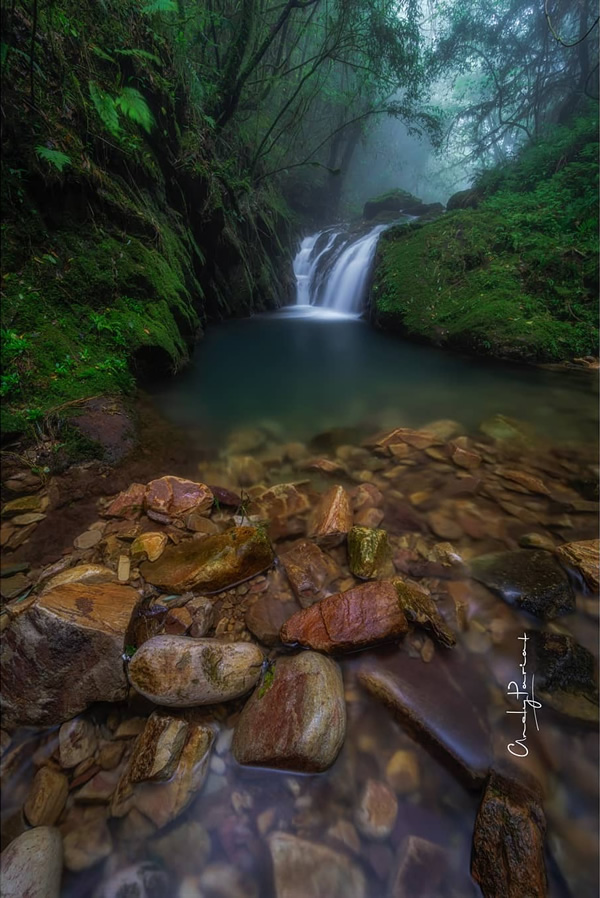 According to you name two best Facebook photography group?
Of the groups on Facebook I engage with, I have found the World Photographic Forum and Camarena Academy to be very good photography groups.
Kindly share top five Instagram account everybody should follow?
#Wanderers.of.india
#Blacktoner_5150
# Michele_bavassano
#waterfallsfordays
#sentinelphotography
Share your goal in photography?
Photography keeps me happy and that's my goal, to be happy with my photography. I want to keep learning for the world of photography is unlimited and there's always something new to learn.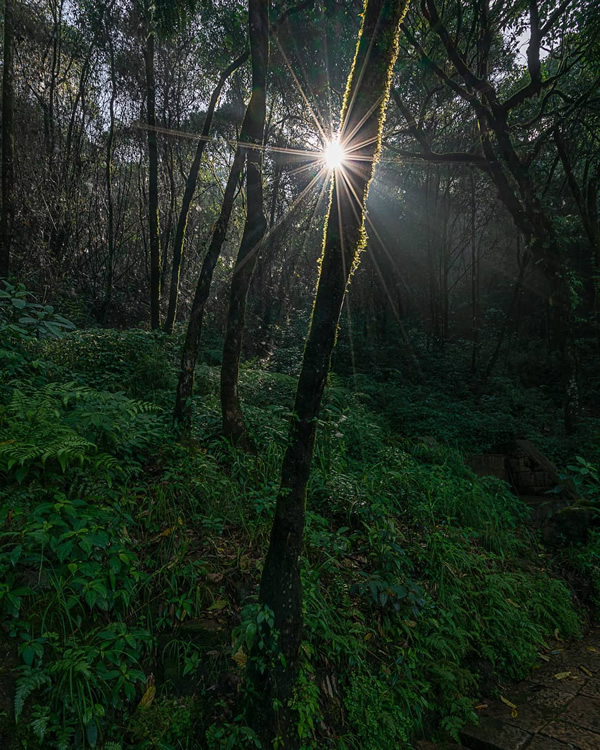 Role of a smile in photography- share your views?
A smile works both ways, a smile of a subject can light up a portrait of where the person is included in a frame, and a photographer's smile can make everyone around comfortable.
You can find Andy Pariat the Web: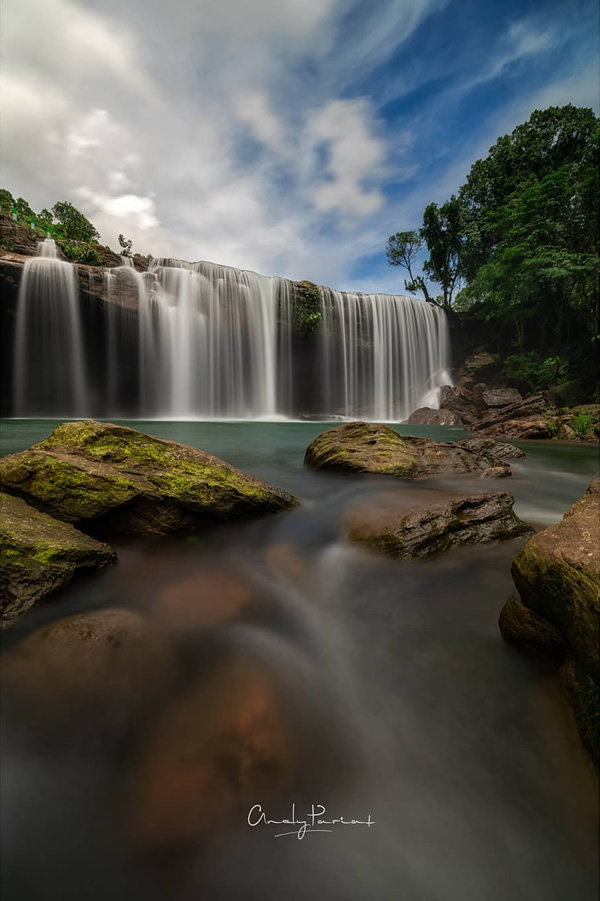 About Raj Sarkar
Raj Sarkar is a Street Photographer and Educator. He holds MBA Degree in Finance and Post Graduate Diploma in Computer Application. He is the founder of World Photographic Forum, and Curator of APF magazine Street Photography. He loves exploring possibilities on street. His main object is to Freeze the emotions and actions of people.
He delivers the lecture on photography in various Colleges and institutions like IIM (Indian Institution of Management), Union Chappell school etc. He also conducts countless workshops on street photography. He also curates' various exhibition and he has also been appointed as a judge in the various competition.
Raj is a recipient of various awards, recently he has won the International Puskar Mela Contest, Winner Wiplay Photo contest "India in Color".Finalist of Garuda World Photo contest and HIPA and his work has been exhibited worldwide. He reviews various gadgets and camera including Fuji x camera for Fujifilm. His article has been published in all renowned magazine and websites in the world like Fujilove, Street Photography Magazine, USA, Viewfind, APF Magazine, Smart Photography, Better Photography, Asian Photography, Chiiz magazine, Saveus, 121 clicks, National Geographic and more. Recently his photographs have been showcased in London Street Photography Festival and Indian Photo Festival.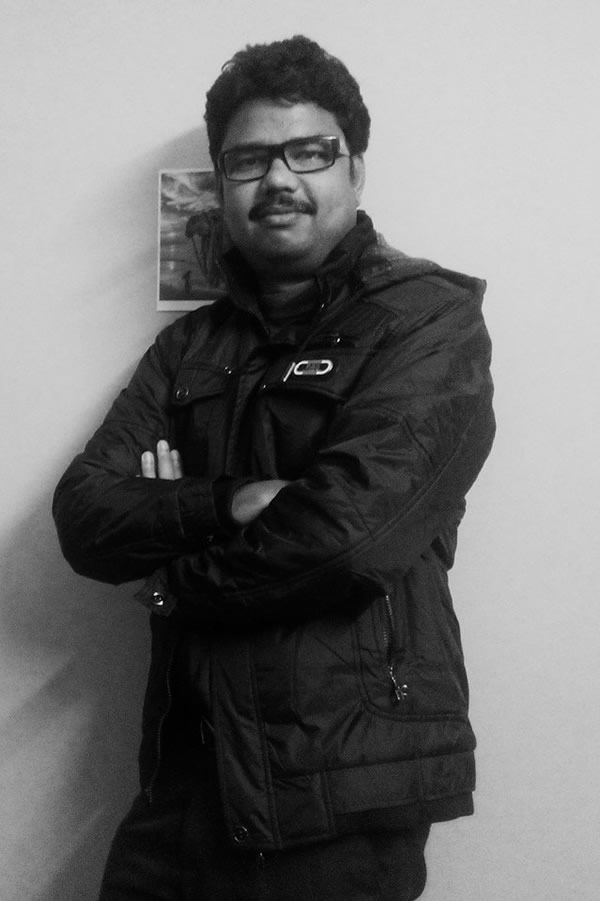 You can find Raj Sarkar on the Web:
Copyrights:
All the pictures in this post are copyrighted by Andy Pariat. Their reproduction, even in part, is forbidden without the explicit approval of the rightful owners.