Here are the winners of the Minimalist Photography Awards 2021. Winners were announced for 12 categories. More than 3700 photographs from 39 different countries have been submitted and finally the Australian photographer, Allen Koppe, who won the title of the minimalist photographer of the year 2021 and a $2,000 prize.
Minimalist Photography Awards is a non-profit association, powered by black & white Minimalism magazine and founded by Milad Safabakhsh, which aims to recognize, reward, and expose talented photographers all around the world and introduce them to the professional photography industry.
The third edition of the Minimalist photography awards included 12 categories, which prominent figures from the photography industry were the jury of the contest.
Nick Moore – British Journal of Photography
Paula Tognarelli – Griffin Museum of Photography
Peter Ibsen – Sunday-S Gallery
Craig Whitehead – Street Photographer
Milad Safabakhsh – B&W Minimalism Magazine
You can find more info about Minimalist Photography Awards:
#1 Abstract Photographer: 1st Place Winner by Daniel Dencescu
Murmurations
This series of starling murmurations (more than a hundred thousand birds), which form abstract landscapes in the sky in a sublime musical rhythm was captured in a 120 seconds window on 1st January 2016 in Rome. I still remember my reaction when I saw it for the first time. I had to quickly take my camera and start photographing it. With this series I want to present to you the beautiful shapes, forms and abstraction of the dancing starlings, who suddenly twist and turn in the sky making beautiful abstract patterns. I want to reveal the hidden beauty of common things shown from an unusual perspective of an elegant dance.
---
#2 Abstract Photographer: 2nd Place Winner by Guido Klumpe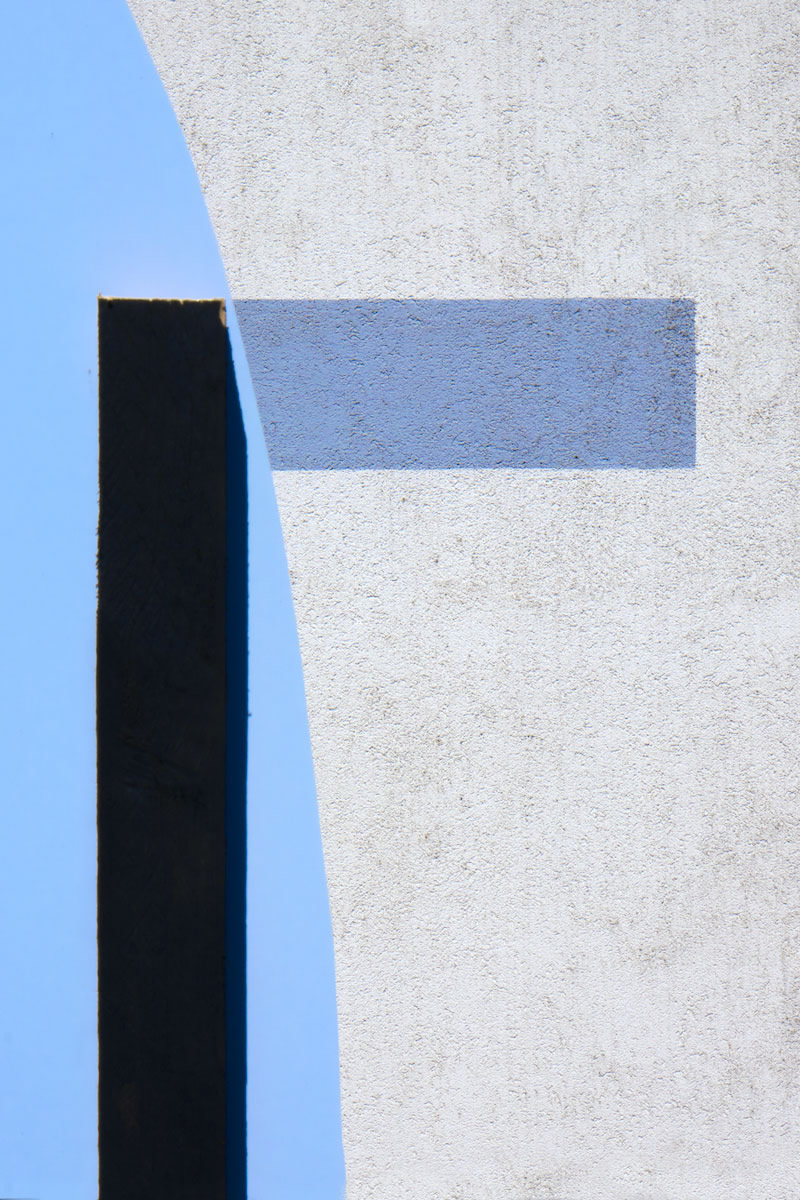 Hidden Connections
In this series I would like to point out the hidden connections that surround us every day. Quite ordinary parts of the cityscape such as bollards, roofs and billboards make unexpected connections if you find the right angle.
---
#3 Abstract Photographer: 3rd Place Winner by Svetlana Smirnova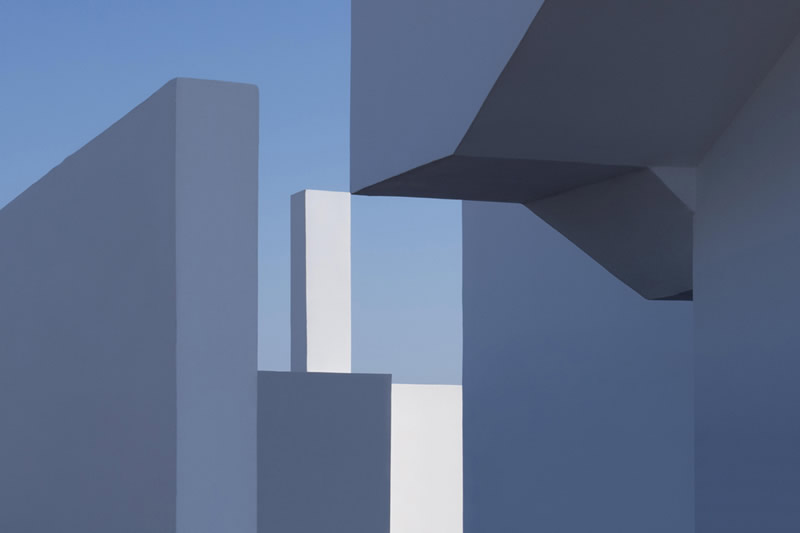 Primitives
I made photographs of urban landscapes, transforming three-dimensional city spaces into two-dimensional abstract compositions. A dialogue between the harmony of color and shape is happening through the game with flattened space. The documentary nature of the photograph is moved to the background and gives a way to the author's visual language.
In my works, I ponder how reducing the amount of detail can increase the impact on the viewer, and how this redirects viewer's internal dialogue from analyzing objects in the territory of personal emotional perception and gives the viewer wider opportunities for photo interpretation. Photos are made without collage by means of optical lens effects. I am inspired by small coastal towns she witnessed all over the world during her trips, places where you can meet beauty in the simplicity of unremarkable urban landscapes.
---
#4 Aerial Photographer: 1st Place Winner by Brad Walls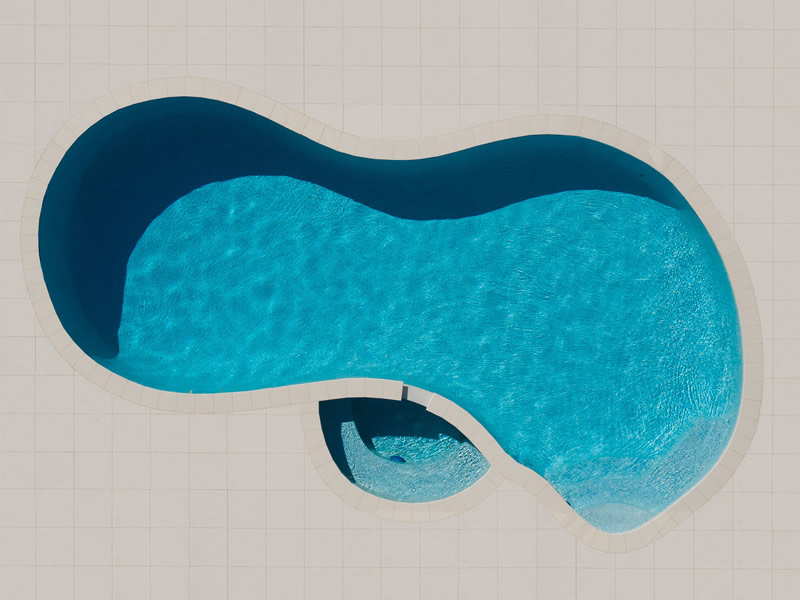 Pools from above
"Pools from above" is an open series that I have been working on for 1 year taken via a drone. I wanted to showcase the unseen beauty of swimming pools via an alternate viewpoint. Each pool has It\'s own geometric profile and as such their own unique personality. I have chosen the most visual 5 to represent the series.
---
#5 Aerial Photographer: 2nd Place Winner by Gysel Fernandini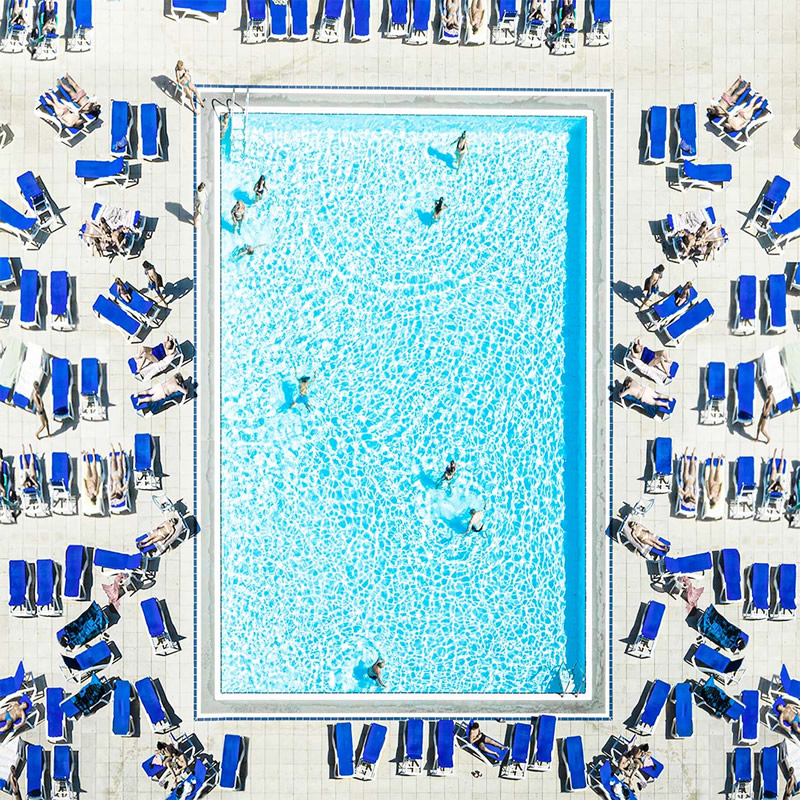 Swimming Pool, Barcelona 2019
This photo isn\'t really an Aerial Photography, but it was taken from the very top of a tower during summer season on 2019
---
#6 Aerial Photographer: 3rd Place Winner by Paul Turang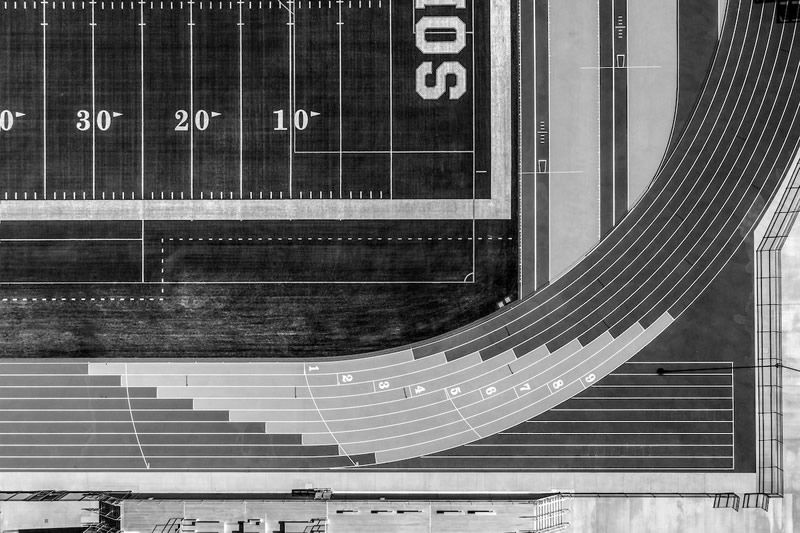 Saddleback Sports Complex
Saddleback Sports Complex from above
---
#7 Architecture Photographer: 1st Place Winner by Sandra Herber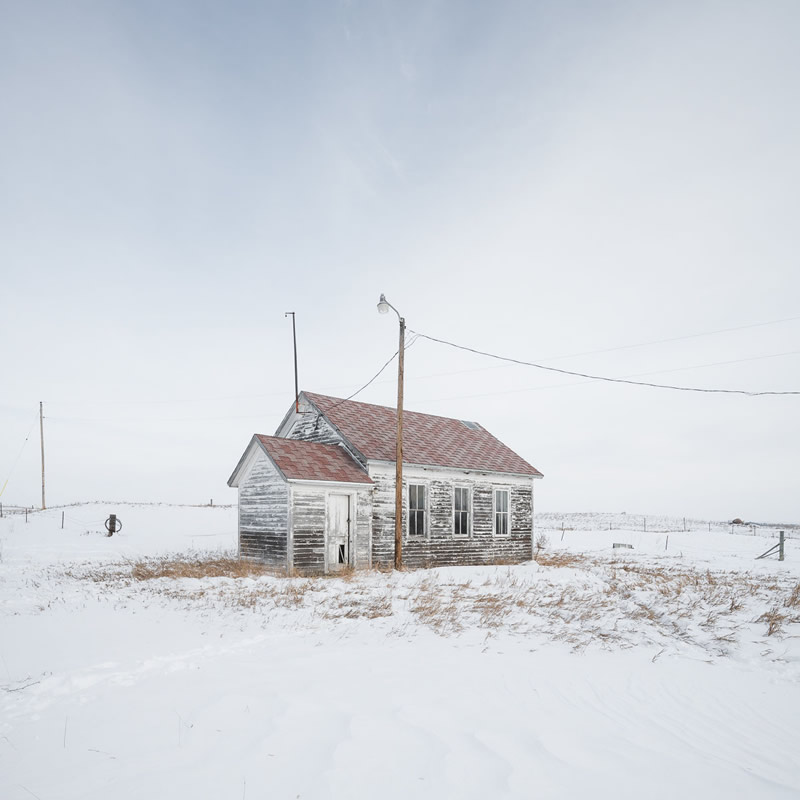 North Dakota Winter
Winters in North Dakota are bleak, but the seemingly empty landscape is dotted with evidence of current and past lives lived there. Here are some beautiful old buildings from the ghost town of Arena, North Dakota as well as grain elevators photographed in the winter.
---
#8 Architecture Photographer: 2nd Place Winner by Alessandro Gallo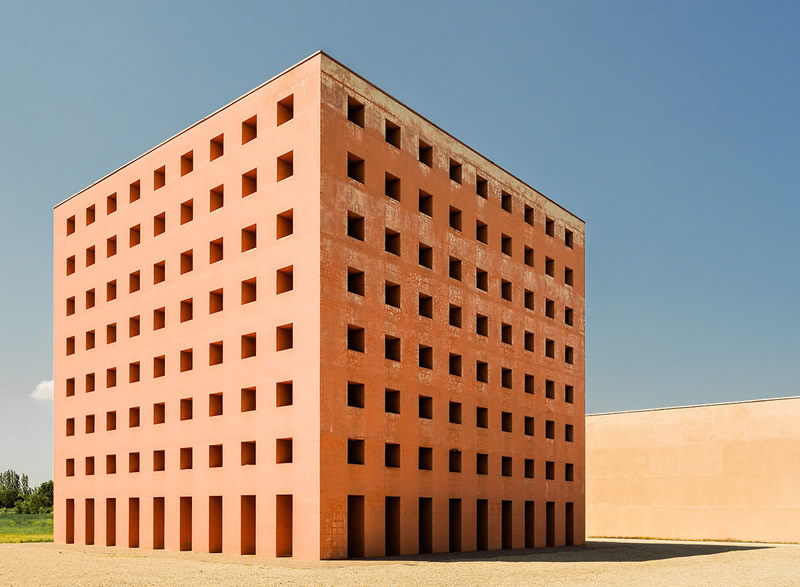 The Cube and the silence
San Cataldo cemetery – Architecture by Aldo Rossi
---
#9 Architecture Photographer: 3rd Place Winner by Max Morawski
Regional Command Centre, Ziy
---
#10 Conceptual Photographer: 1st Place Winner by Allen Koppe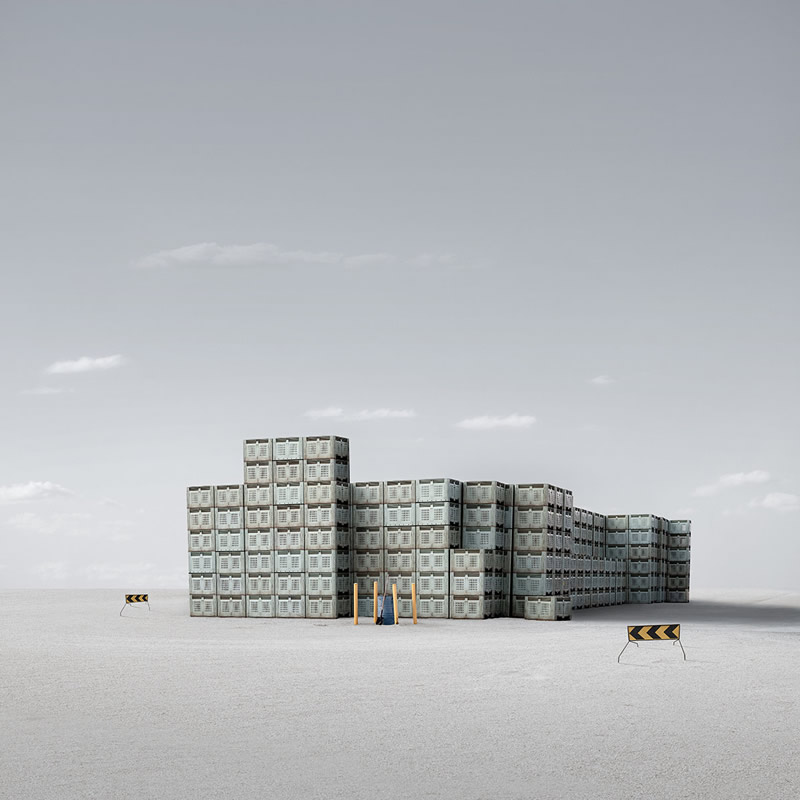 On Route
For my series "On Route" I wanted to try something new, something different. I wanted to challenge myself and discover a technique that had been sitting in the back of my mind for several years. I wanted to move forward and take what had merely been a concept, an idea, a thought process and make it into a visual reality.
---
#11 Conceptual Photographer: 2nd Place Winner by Anna Belozerova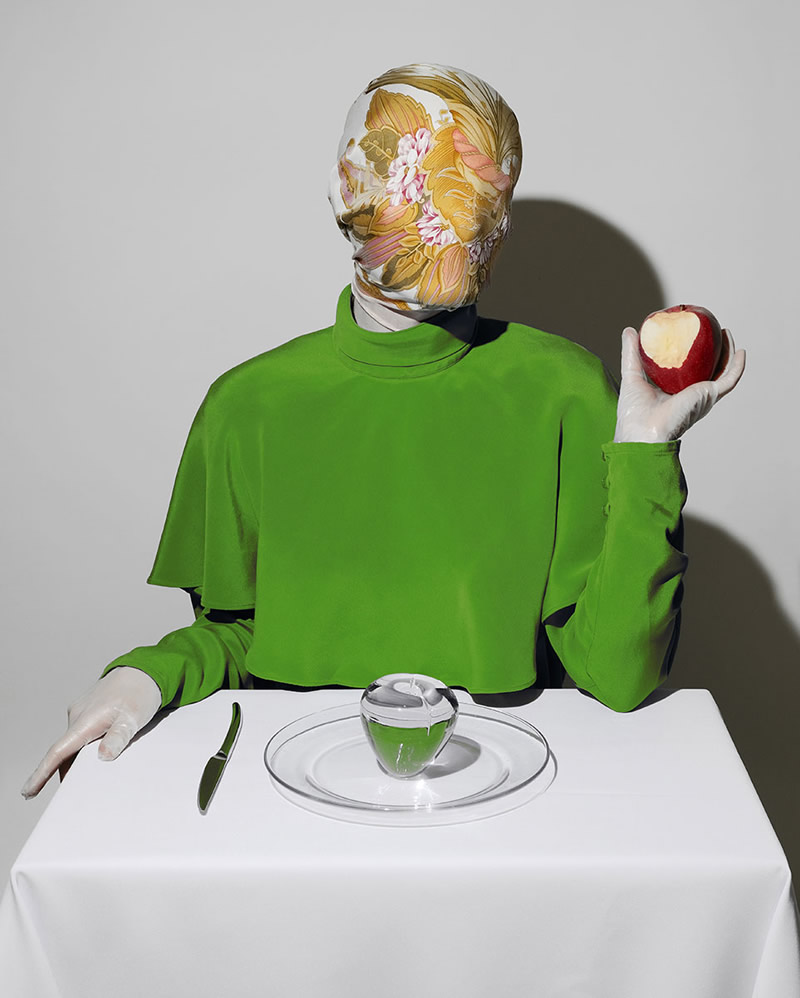 At is not what it seems.
In the endless stream of information and propaganda, a person has no time to think about his own desires. You need to find tremendous strength to resist the uninterrupted working machine of the world. Sometimes blindness from fiction burnishing to a shine is so absurd that a person is not able to notice simple truths but having seen for a moment realizes the fragility of the illusion of choice. It is not within our power to abandon the imaginary order.Destroying the walls of the dungeon and rushing to meet freedom ,we simply run out into a more spacious courtyard of a more capacious prison.
---
#12 Conceptual Photographer: 3rd Place Winner by Timo Lemmetti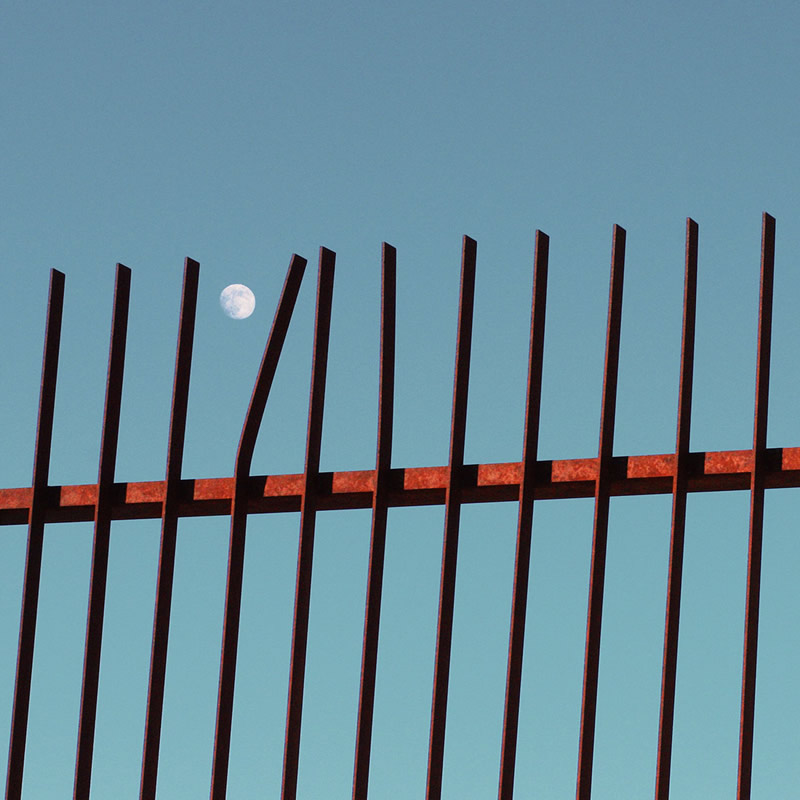 Repel
I have a habit to take long evening walks (with my camera of course) at a certain industrial area in coastal Helsinki. This time I saw an opportunity to shoot that bright, rising moon between the beautifully corroded fence – all in a warm sunset light – so I went closer to the fence. That's when I noticed this one bent pole. Luckily I was equipped with my 50 mm lens so I was able to capture both the moon and the fence. I actually like the fact that the fence is not 100 % sharp, and I happen to also like that mushy film-like look of the oldish lens. I've come to notice that people tend to see this symbolising "Moon's power", but from the get-go I've had an opposite mindset – hence the name "Repel".
---
#13 Fine-art Photographer: 1st Place Winner by Allen Koppe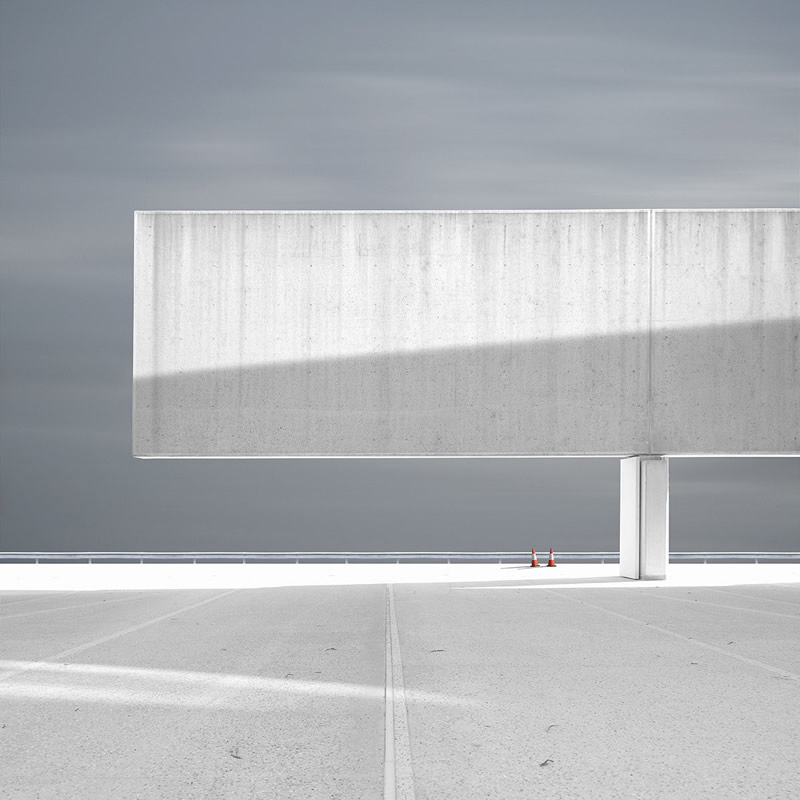 On Route
For my series "On Route" I wanted to try something new, something different. I wanted to challenge myself and discover a technique that had been sitting in the back of my mind for several years. I wanted to move forward and take what had merely been a concept, an idea, a thought process and make it into a visual reality.
---
#14 Fine-art Photographer: 2nd Place Winner by George McLeod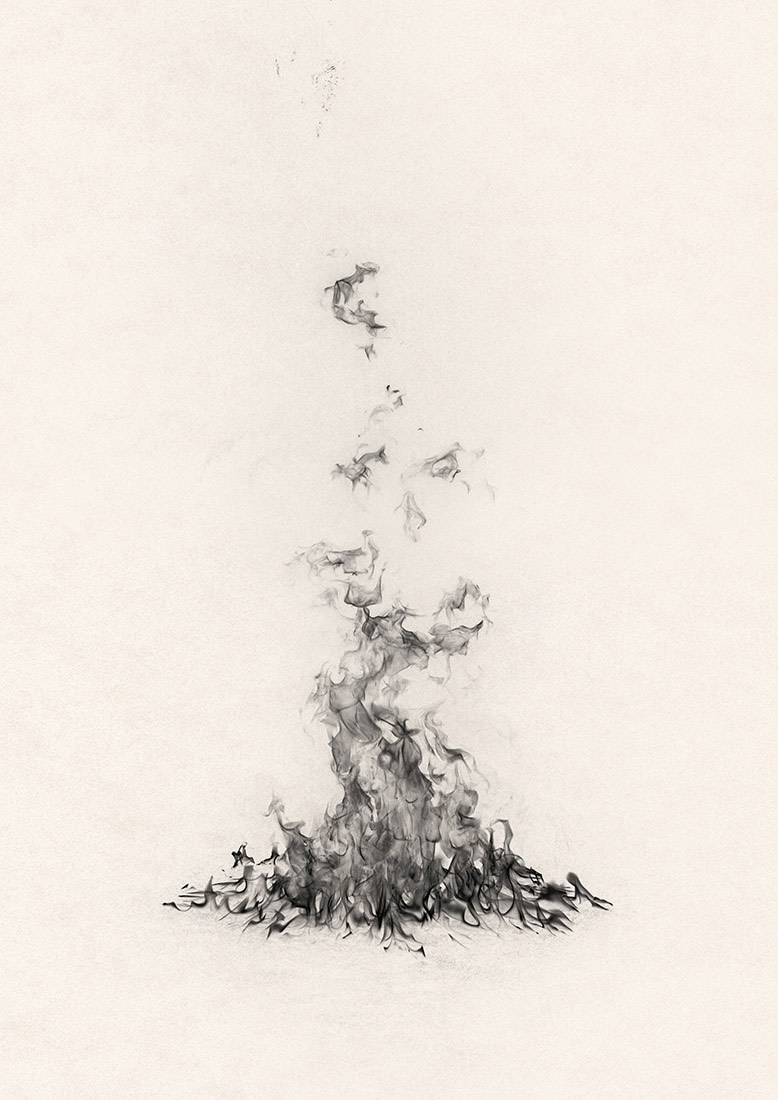 Ignition
Inspired by East Asian Sumi ink drawings, I wanted to find a photographic way of producing intricately detailed, black and white images. As with Sumi ink drawing, fire is both controllable, and unpredictable. The painter controls the brush, however the bristles add randomness. A fire can be set up, lit, and to an extent controlled, yet it's fleeting nature, not to mention it's speed, make for an unpredictable outcome.
Capturing these images at a speed of 1/8000th of a second, a side of fire is revealed that, previous to the invention of photography, was always just beyond reach, regardless of the countless hours humans have spent gazing into it.
---
#15 Fine-art Photographer: 3rd Place Winner by Anna Lazareva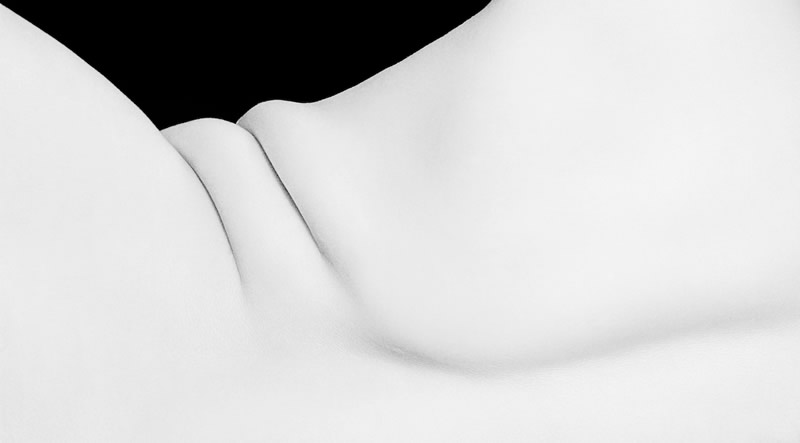 Metaphysical Body Landscapes
My childhood I've spent at my grandmother's house in Romania, near Carpathian Mountains. Seeing human's strong bond with earth, observing nature, landscapes around influenced my understanding of earth beauty and mens connexion with it.
All being is something whole, indivisible. Earth, sky, plants, fruits, mountains, rivers, men, women, day, night- all merged together and flows into each other. This process is infinite and harmonious. Men came from earth, lives on earth and will return to earth. And landscapes of earth is seen in body curves.
Growing up I moved to live in big cities, my grandmother passed away and I felt loss of spiritual connexion with nature.
For reconnect I start to search the Landscapes in body in my photography.
---
#16 Landscape Photographer: 1st Place Winner by Rosario Civello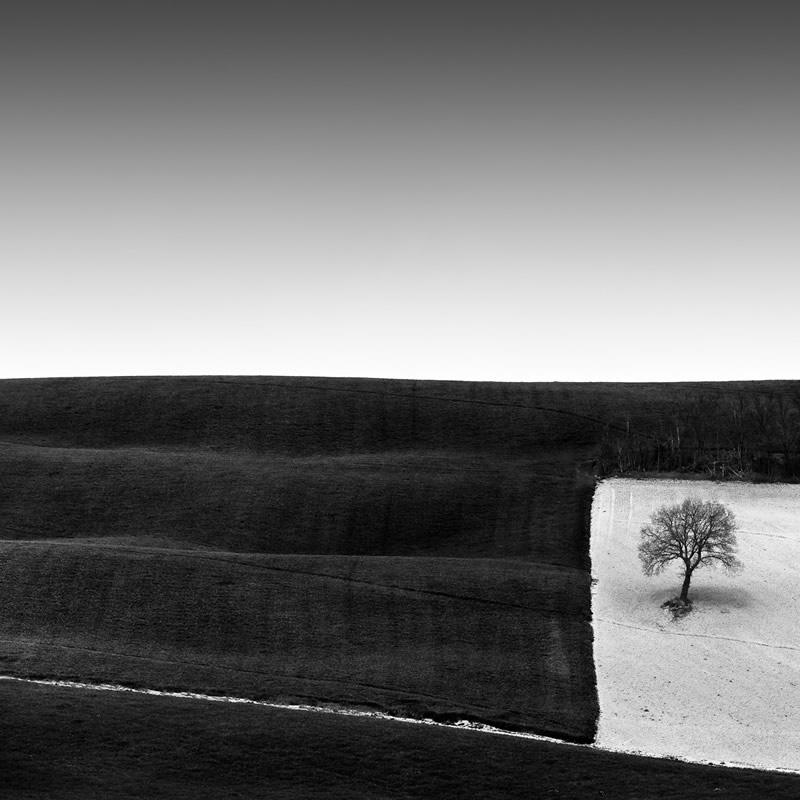 Tree in a Square
The space surrounding us is often composed of numerous elements arranged chaotically. I visually deconstruct the scene, discarding the superfluous, so that it fits to my natural inclination towards minimalism.
---
#17 Landscape Photographer: 2nd Place Winner by Ricardo Cuartero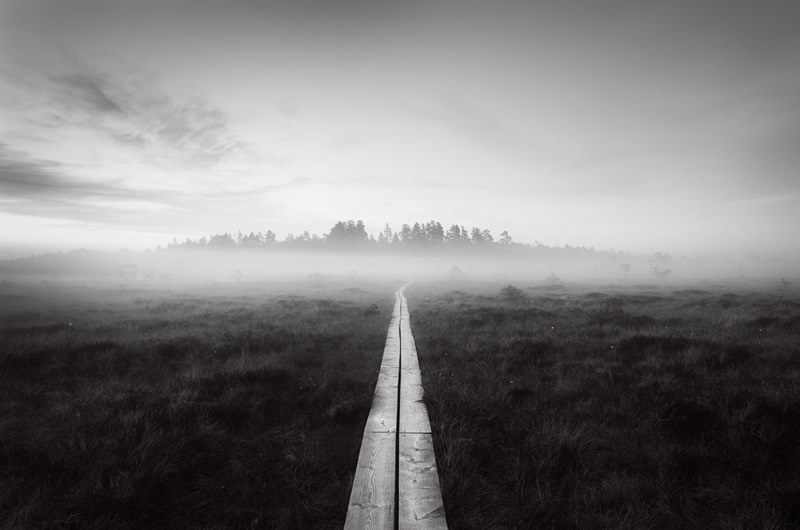 Camino
The image was taken at dusk in a swamp in Estonia. I was already heading home when a blanket of low fog covered the swamp. It evokes in me a feeling of hope, about the beauty and uncertainty of every journey.
---
#18 Landscape Photographer: 3rd Place Winner by Pierre Pellegrini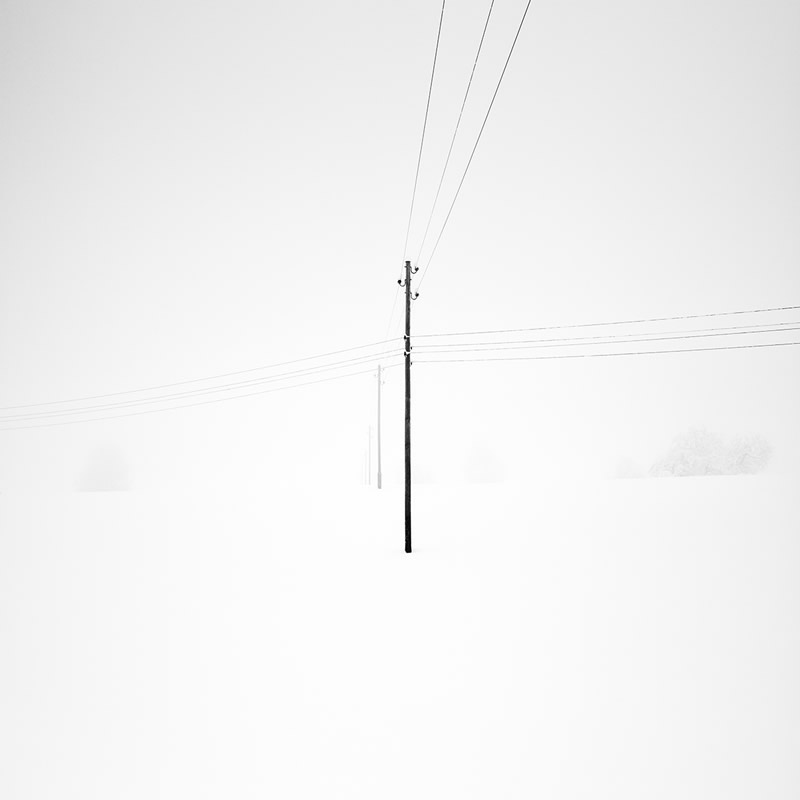 Imperceptible tensions
Imperceptible tensions. Wrapped in the white of the snow and fog, imperceptible tensions appear. Strands of energy.
---
#19 Long Exposure Photographer: 1st Place Winner by Vera Conley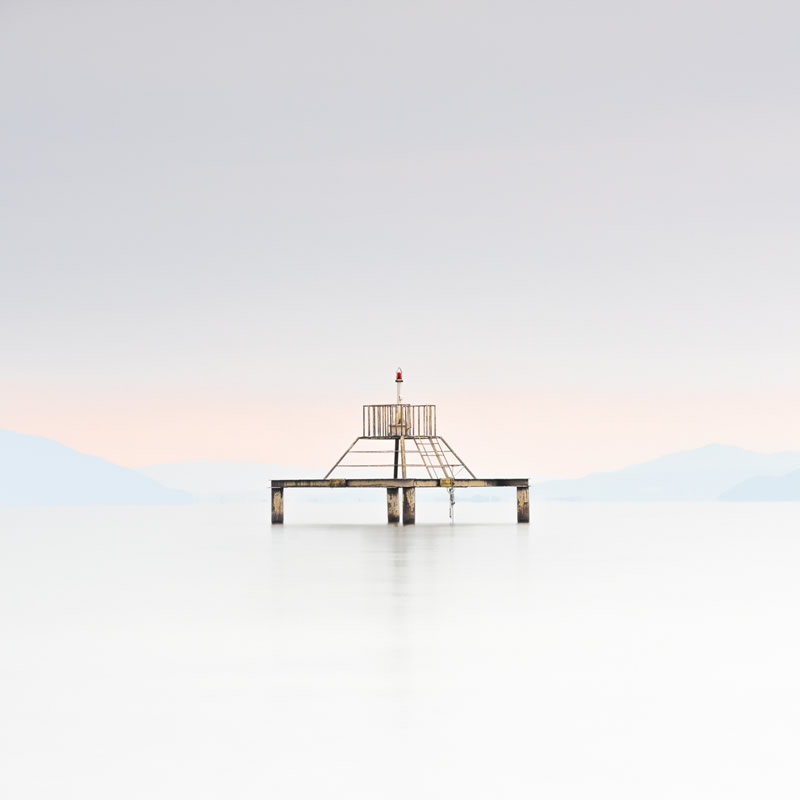 Signal
These structures are found on Lake Biwa, a large freshwater lake in Shiga Prefecture, Japan. At over 4 million years old, Lake Biwa is one of the world's oldest lakes. I'm told that these structures are used to monitor the sediment in the lake to keep track of the effects of seismic and human activity.
---
#20 Long Exposure Photographer: 2nd Place Winner by Sebastian Raabe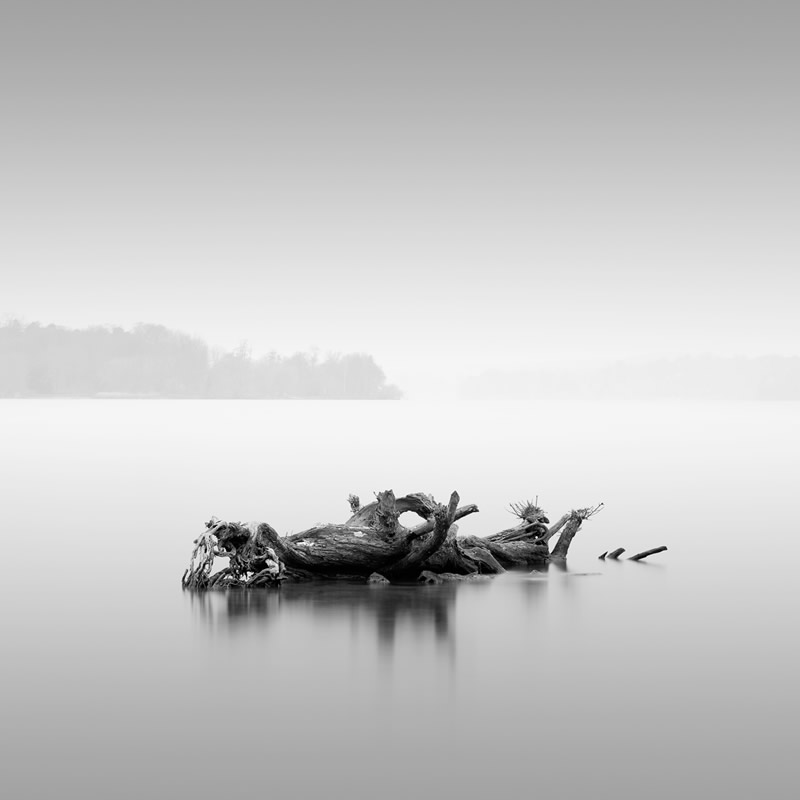 Stranded
Long exposure of a tree trunk at lake Wannsee in Berlin.
---
#21 Long Exposure Photographer: 3rd Place Winner by Michael Richard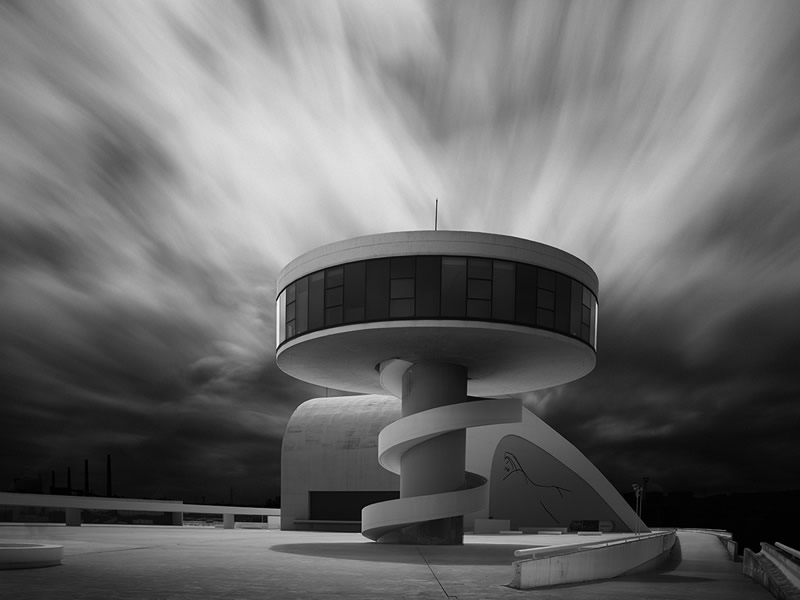 Niemeyer Centro Avilés
The cultural center was designed by star architect Oscar Niemeyer and completed in 2011.
It is located in the city of Avilés, Asturias, Spain.
The fascination of this architecture captures you immediately and offers several photo opportunities. Due to the stormy conditions on this day of shooting, long exposures were essential for me.
---
#22 Night Photographer: 1st Place Winner by Mihail Minkov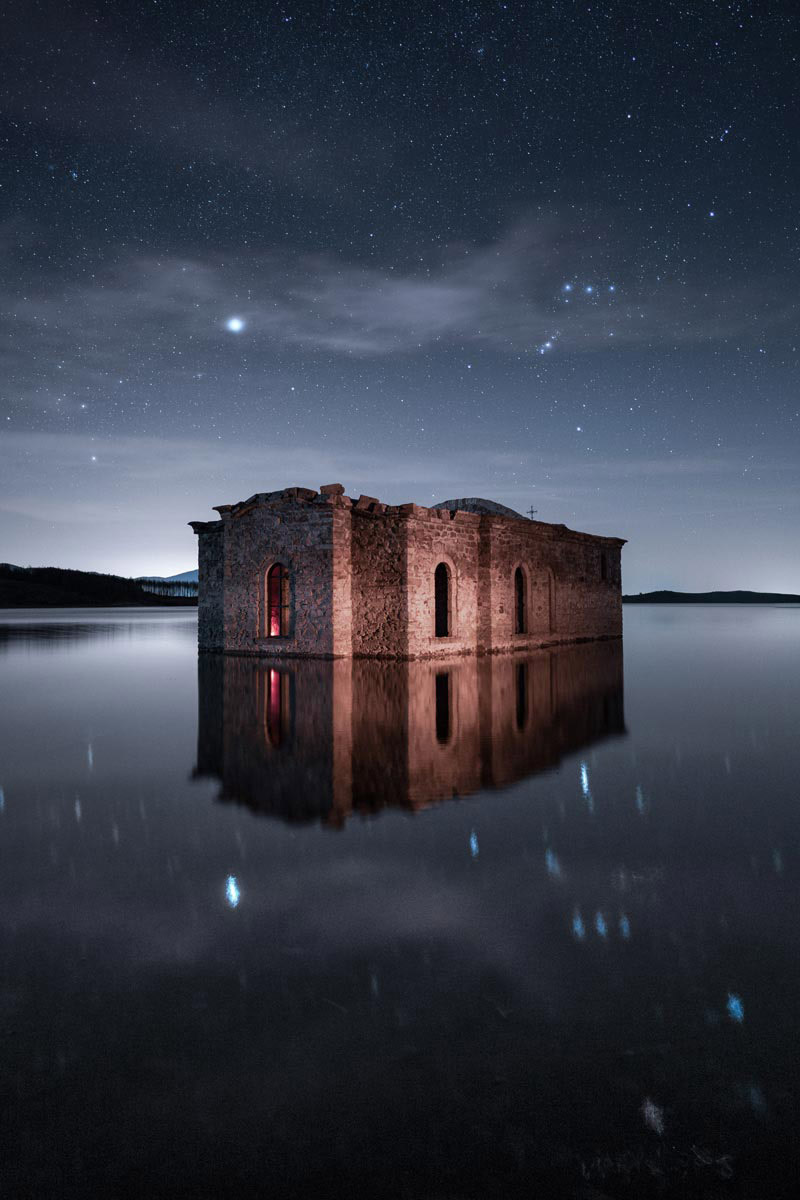 Reflection
The submerged church Saint Ivan Rilski, Jrebchevo dam, Bulgaria. Sony A7III, Sony 24 mm F1.4 GM, Single shot, ISO 1600, F1.4, 13″
---
#23 Night Photographer: 2nd Place Winner by Thom Middlebrook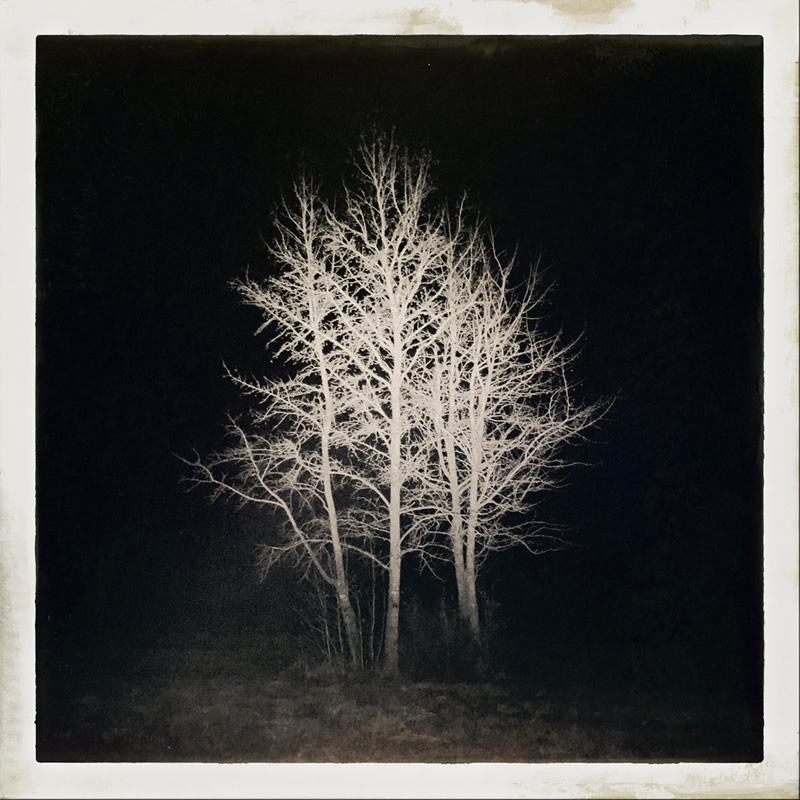 Night Tree
From a series of winter trees
---
#24 Night Photographer: 3rd Place Winner by Grace Ho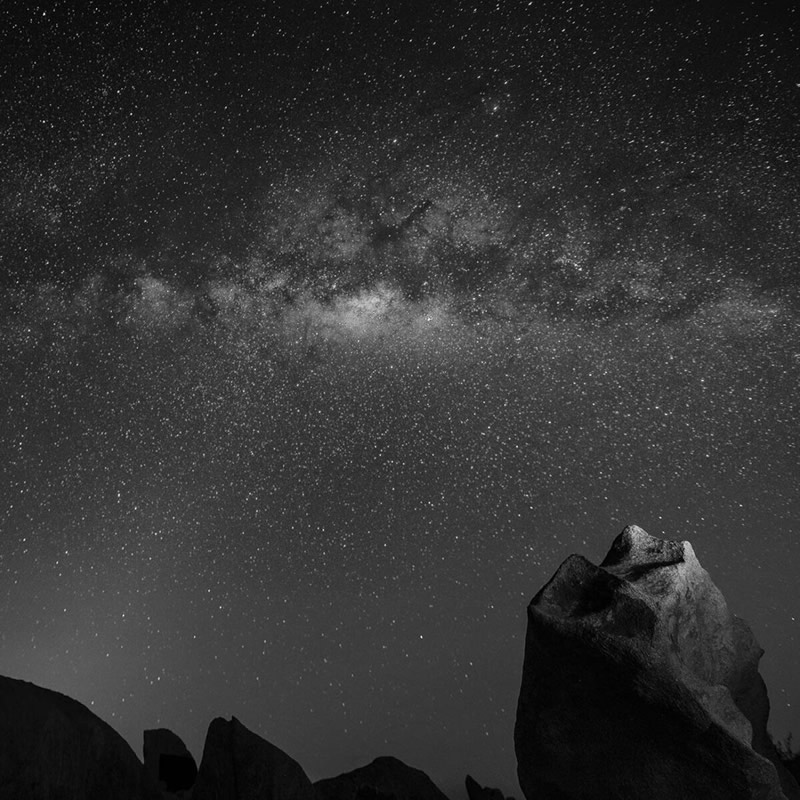 Starry Starry Night
It was a starry night at Dungun, Terengganu, Malaysia, I still can remember how beautiful is the sky..
---
#25 Open Photographer: 1st Place Winner by Liz Barker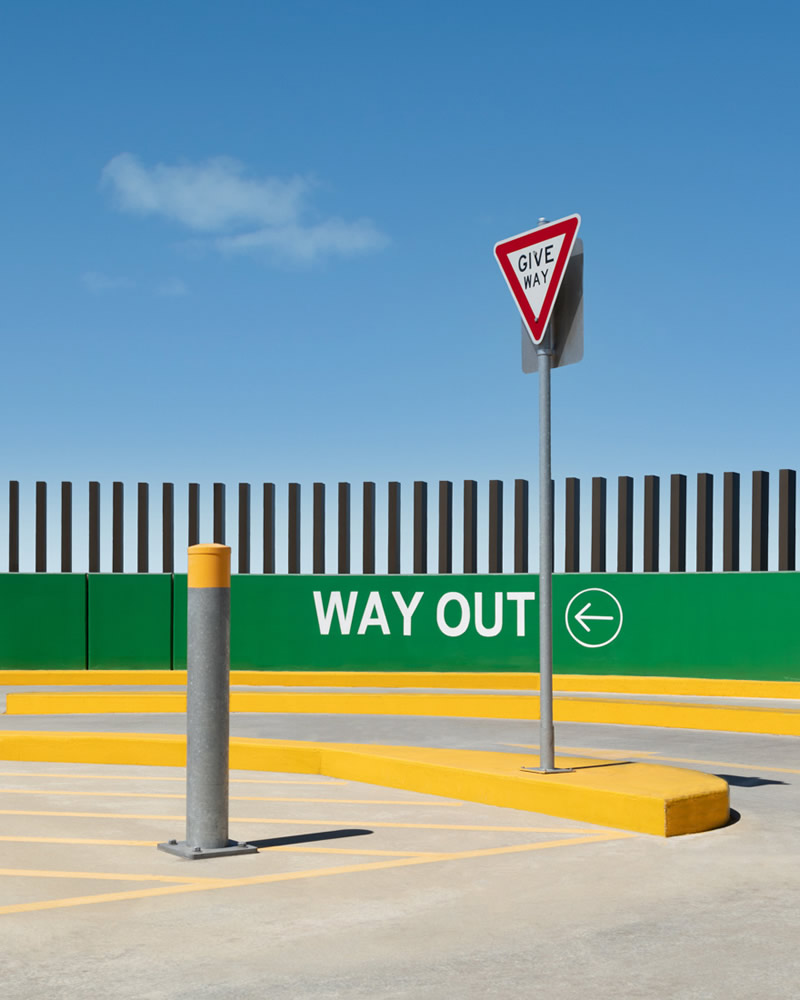 Hidden in Plain Sight
There are so many visual gems hidden in plain sight in our suburban and urban environments. We walk past them everyday and are blind to them. My goal is to reveal them to those who want to see. These are images of ordinary places we pass by everyday but don't see them beyond the purpose for which they are there to serve. A shopping centre car park exit, a suburban playground and the entry to a residential car park. They scream to be seen by an appreciative eye.
---
#26 Open Photographer: 2nd Place Winner by Jan Prengel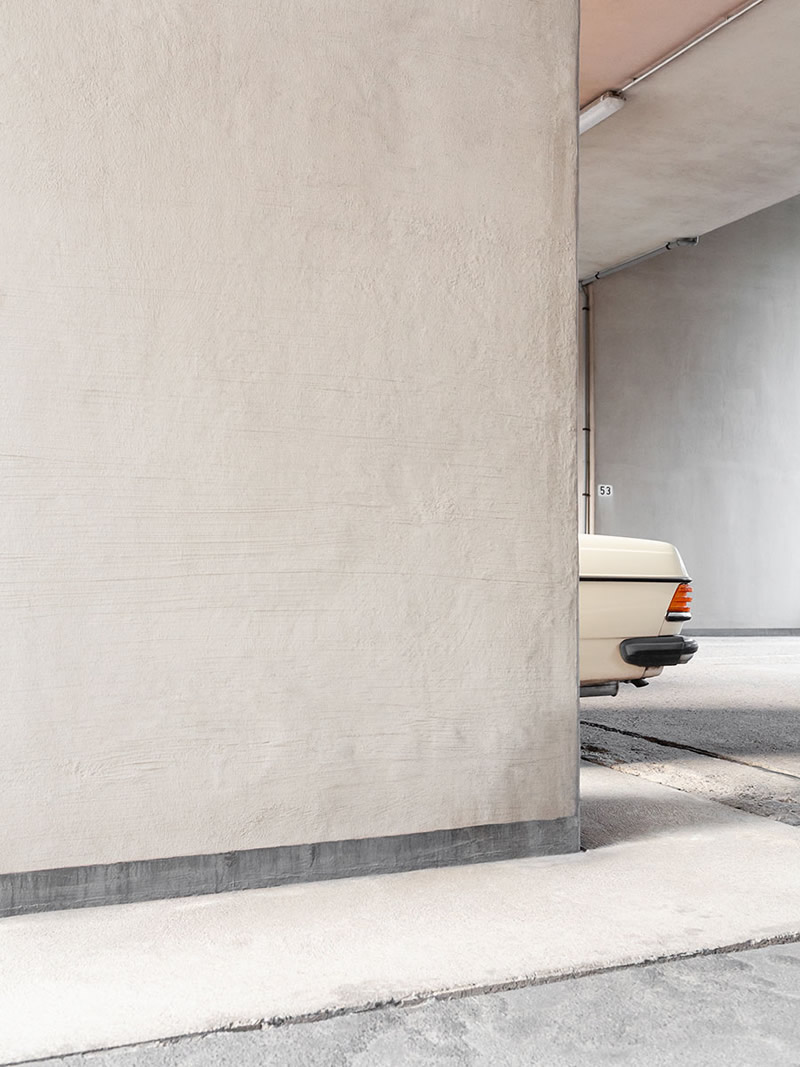 Past Times
The composition 'Past Times', consisting of the architecture of a brutalist building from the 1950s and an almost as old car, puts you in nostalgia.
---
#27 Open Photographer: 3rd Place Winner by G.B. Smith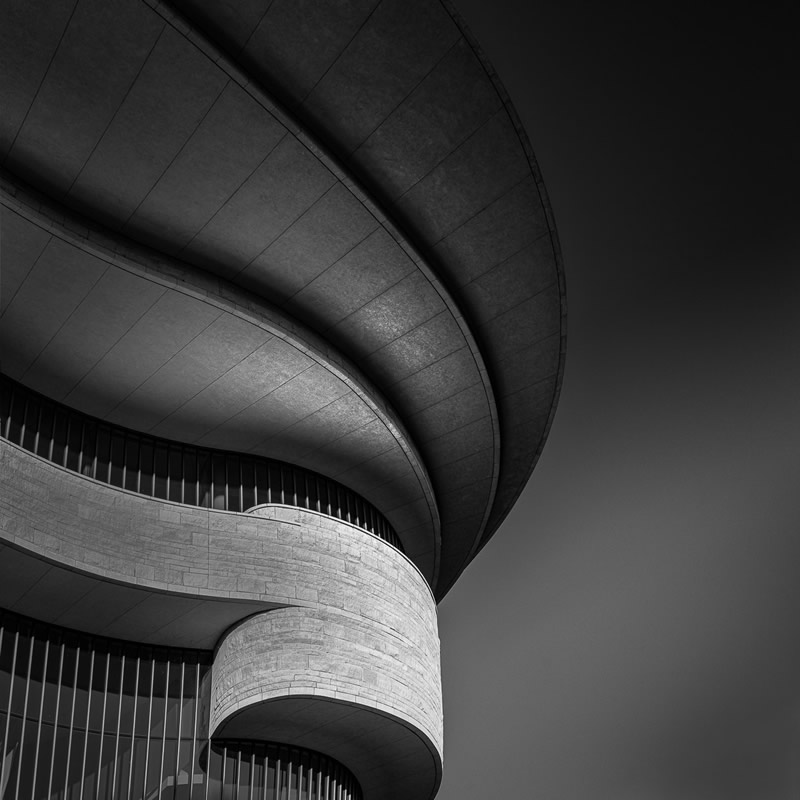 Rounded
A study of the light interacting with the incredible rounded architecture of the National Museum of the American Indian, in Washington DC, USA. Its curvilinear building is clad in a golden-colored Kasota limestone designed to evoke natural rock formations shaped by wind and water over thousands of years. It was designed by Douglas Cardinal
---
#28 Photomanipulation Photographer: 1st Place Winner by Francisco Riquelme-Montecinos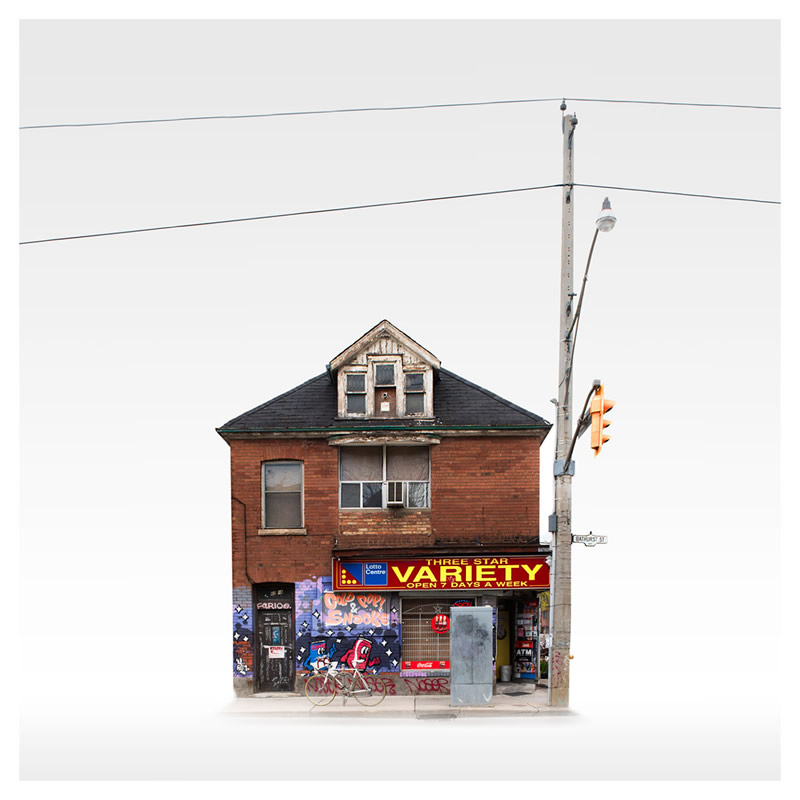 Toronto 100Variety
My approach is to separate them from any other specific element or context in order to capture the viewer\'s full attention to their style, details and architectural presence. This particular way of portraying them was actually born out of the pandemic. as the city shut down we become little islands disconnected from one another; the same thing happened to the stores that had to continue navigating this new reality as lonely vessels in the middle of this social storm.
---
#29 Photomanipulation Photographer: 2nd Place Winner by Ilya Trofimenko
Reconstruction of Augustus Bridge in Dresden
---
#30 Photomanipulation Photographer: 3rd Place Winner by Gustav Willeit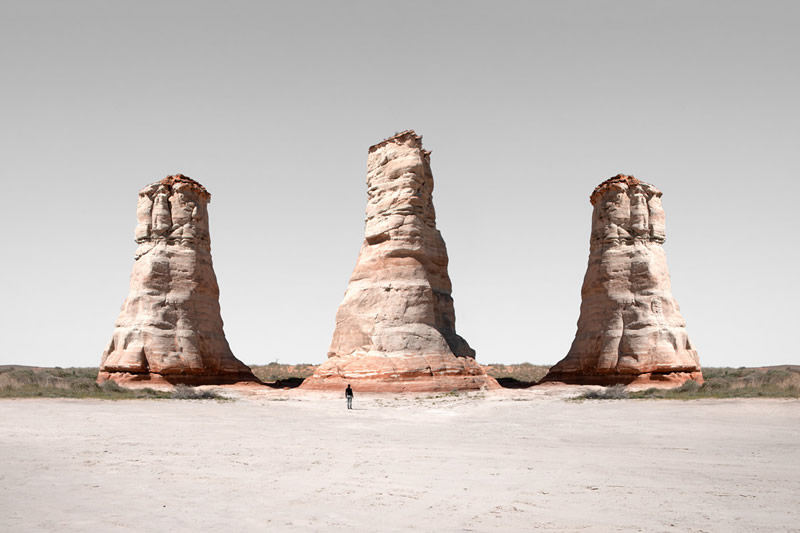 Perspe
The title of this series, PERSPE, originated from a fragment of the German word "Perspektive" (perspective):
a programmatic statement alluding to the composition work, which is based on a simulation that fully exploits the opportunities offered by digital technology.
The artist traces an unnatural perspective, i.e. a perspective that is "ideated", invented, that acts and creates "different" places by mirroring the image, thus reaching perfect symmetry often disrupted by a discordant element.
---
#31 Portrait Photographer: 1st Place Winner by George Mayer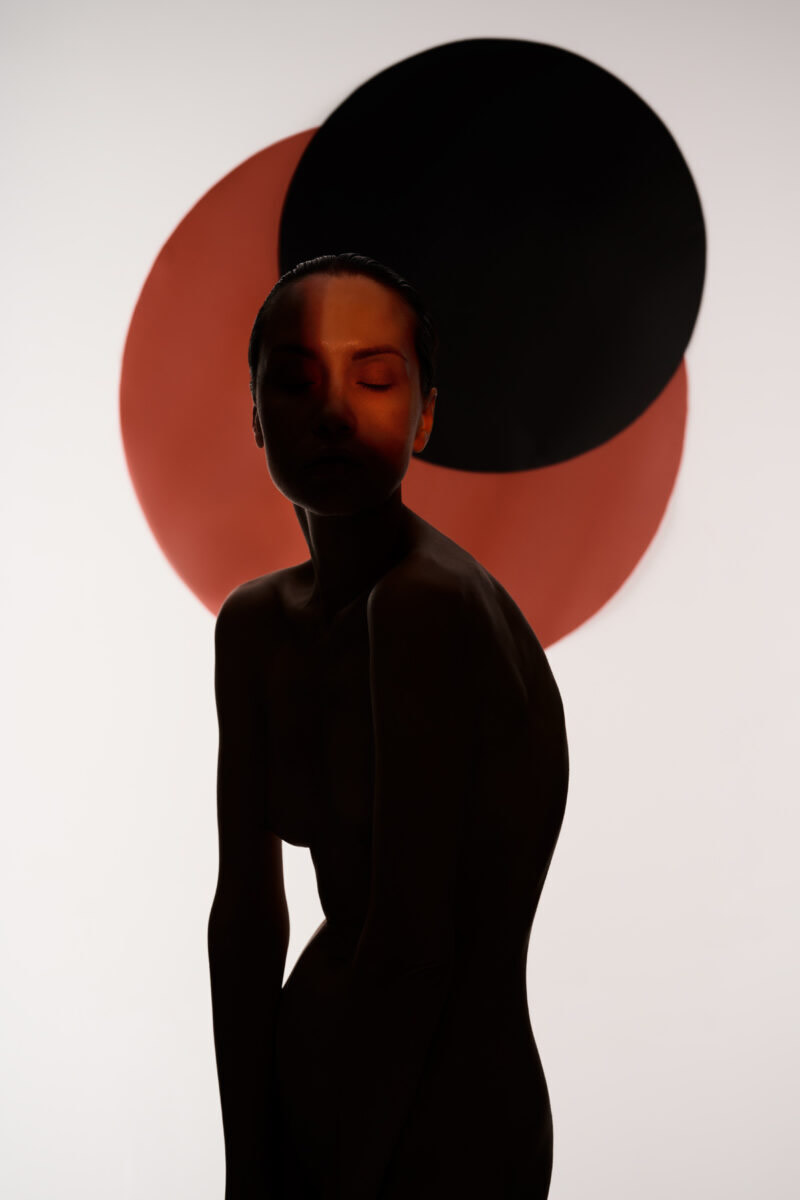 Anima
The psychoanalyst Carl Gustav Jung believed that there was a feminine beginning, or female part of the psychic setup, in subconsciousness of every man. He gave it the name "Anima", that is "soul" in translation from Latin.
The anima is a personification of all feminine psychological qualities that a man possesses, such as haziness and vagueness of feelings and moods, emotional sensitivity, prophetic insights, susceptibility to the irrational and the capability for individual love. If a man does not try to relate with his anima, he gets what Jung called "a loss of soul", i.e., a lack of vitality, flexibility and humaneness.
In the process of working on creative projects, I tend to resort to a kind of meditation and try to establish a connection with my anima, which is depicted as a nude female figure. The touch with one's subconscious mind helps get rid of rigidity, rudeness, one-sidedness and, eventually, bond with the Unconscious.
The red circle on the works is a reference to the planet Mars. The ancient Greeks associated this celestial body with the God of war Ares, who was the personification of pure violence and cruelty. In Western astrology, the planet Mars is associated with the aggressive masculine element, the will and active sexuality. Mars manages wars, disasters, natural disasters, and accidents.
In the photos the anima becomes positive, it is opposed to aggression, soothing it and helping to find inner harmony.
---
#32 Portrait Photographer: 2nd Place Winner by Pauline Petit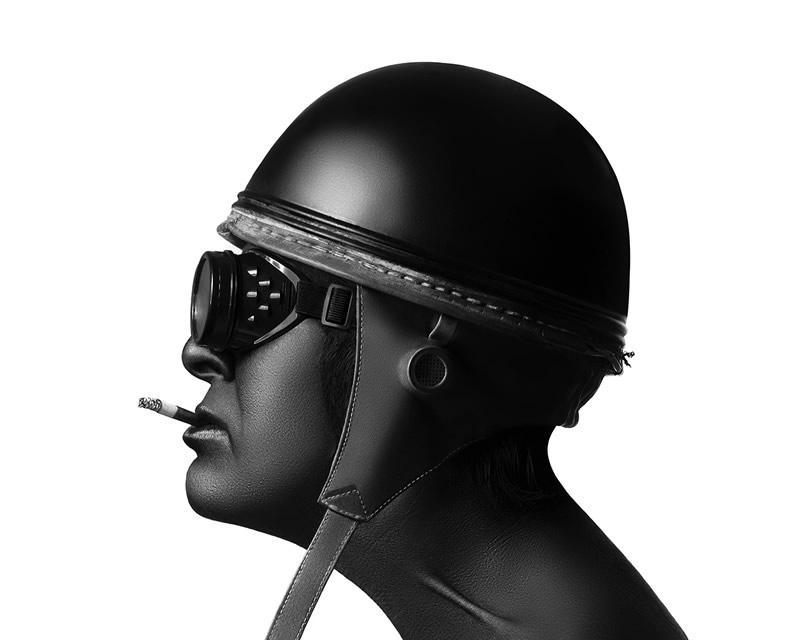 The Woman Who Collects Men
The "WOMAN WHO COLLECTS MEN" series was born out of a feeling of injustice: that of seeing that it was much more difficult for a woman to exist in a photographic world ruled by men. Women are paid less for equal benefits. Women are less exposed. Women are less rewarded in competitions.
PAULINE PETIT therefore wished to express this injustice by offering a counterbalance to the stereotype of the male photographer photographing women. She then decides to place herself in the opposite position, that is to say of a woman photographer photographing men. And to go further, she entitles her series : WOMAN WHO COLLECTS MEN… and thus create a second counter-step to other established beliefs.
This title WOMAN WHO COLLECTS MEN leads her to reflect on the act of collecting in itself. She realizes that she has, in her way of photographing, of constituting her series, her portfolio, an approach similar to any collector: that of finding, of making the perfect piece, the one she does not have. again and that she could proudly display in her collection.
---
#33 Street Photographer: 1st Place Winner by Jonas Dahlström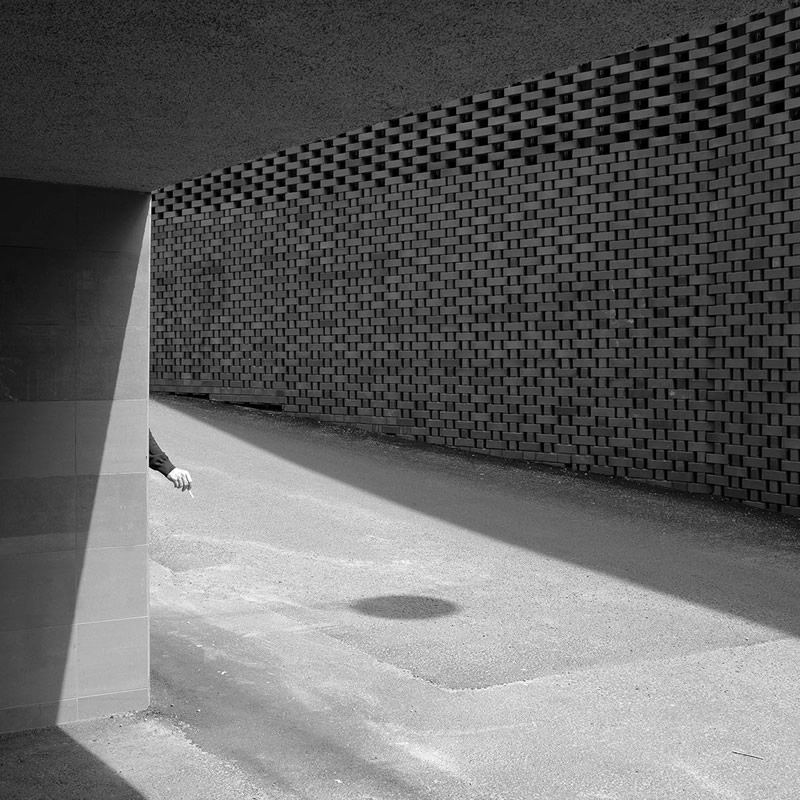 07:27:47
The images in this series are part of my book project called "07:27:47". Sorted by the hour, minute and second of their exposure, they form a sequence that takes place during exactly 12 hours. Throughout this project, I tried to capture the graphic beauty of ordinary environments by focusing on the strict and minimalistic aesthetics that arise in the interaction between light, shadows and geometric shapes. Combining it with the immediacy of street photography, it can be seen as a study not only of the urban environment, but also of the relationship between this environment and the human being. The subjects are all in a state of transition, on a journey from one place to another, in time and in space. As a photographer, I found myself on a similar journey. In my search for locations, I travelled from south to north, from city centres to end-of-the-line suburbia. The book was finally published in September 2020.
---
#34 Street Photographer: 2nd Place Winner by Pedro Londoño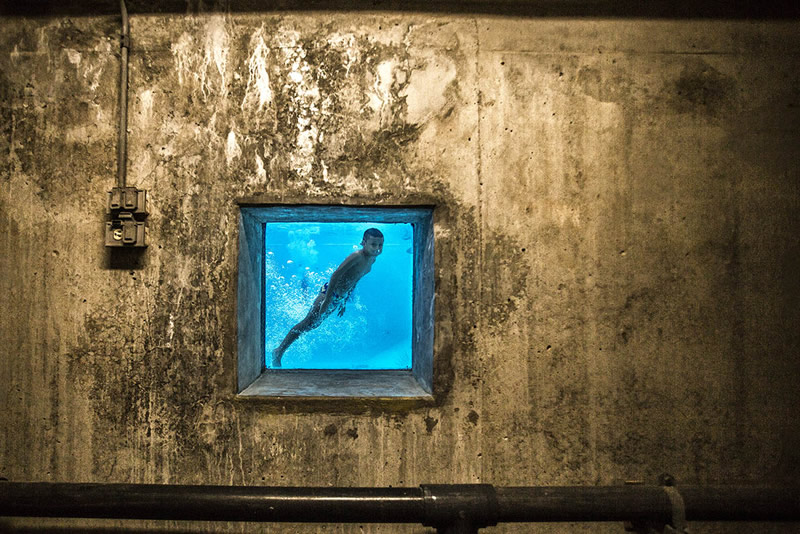 The other side
A little boy swims on the other side of the machine room of a public swimming pool in Medellín, Colombia.
---
#35 Street Photographer: 3rd Place Winner by Fred Mortagne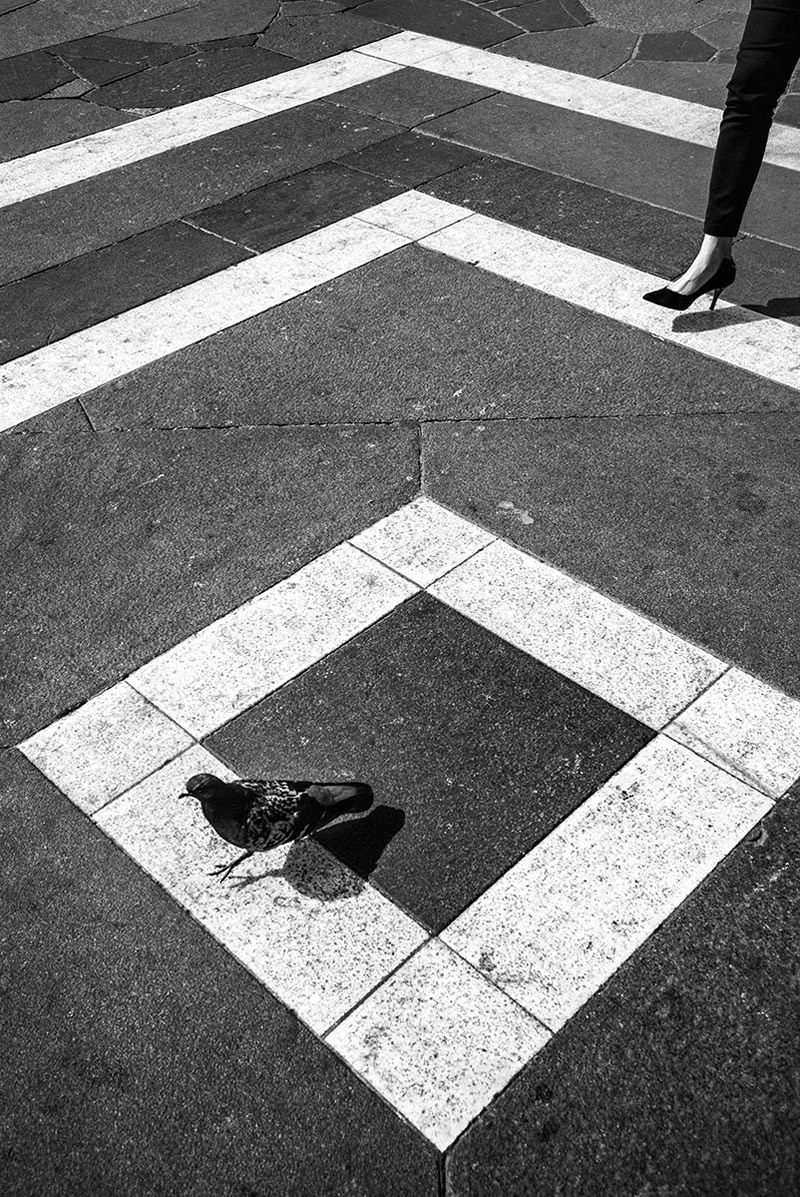 Street Treats
The streets play an important role in my life. They became my playground when I started skateboarding. Being exposed to street life all around the globe, naturally led me to pick up a photo camera and start shooting pictures. Being a photographer is to me a natural extension of being a skateboarder.
---
Please check our previous related articles: