Here are the 45 wholesome rescue pet photos to heal your soul. There are, quite literally, millions of companion animals up for adoption around the globe. The United States alone has around 6.5 million new animals enter shelters yearly, around half of which are cats and half are dogs. Roughly 3.2 million animals get adopted each year, which is around half the total. However, the ASPCA notes that, sadly, 27 percent of cats and 20 percent of dogs that enter shelters end up being euthanized.
All photos are linked and lead to the sources from which they were taken. Please feel free to explore further works of these photographers on their collections or their personal sites.
#1 Adopted An Older Kitty Who Had Been Returned To The Shelter A Few Times. I Think We've Bonded!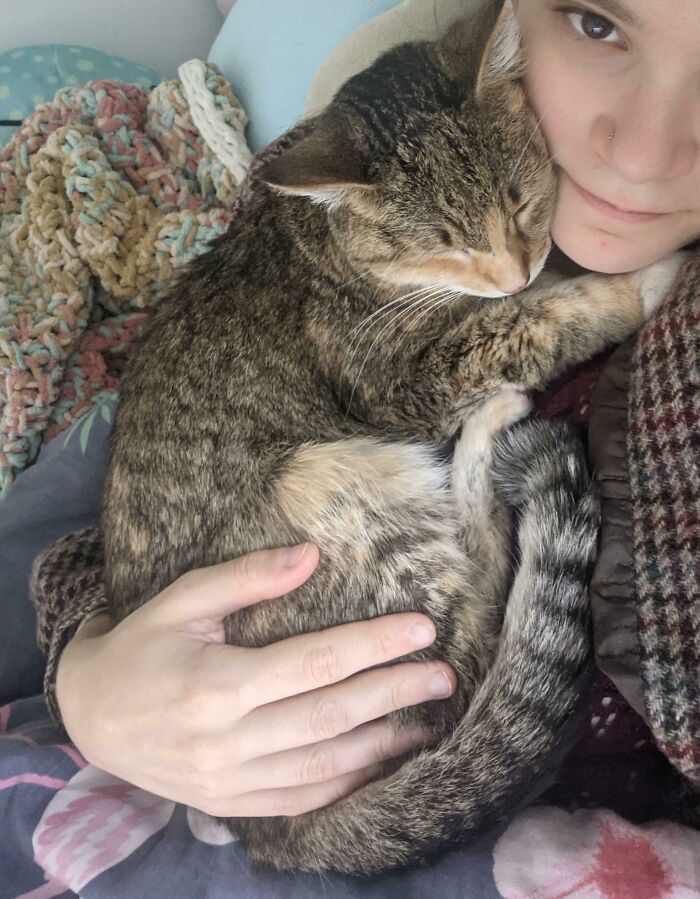 Image Source: foxcat0_0
#2 My Cat Is Absolutely Obsessed With Our New Kitten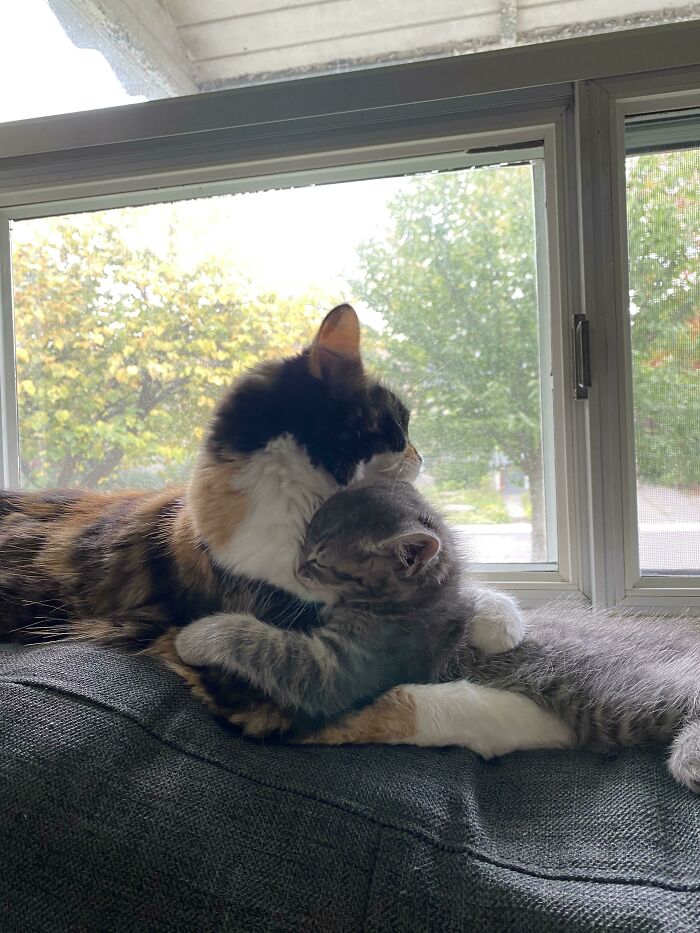 Image Source: erinnbecky
#3 We Were Looking To Adopt An Older Cat Who Needed Spoiling. Ended Up With Gerald, An Fiv+ 5 Year Old Who Was Found As A Stray. Spoiling Commenced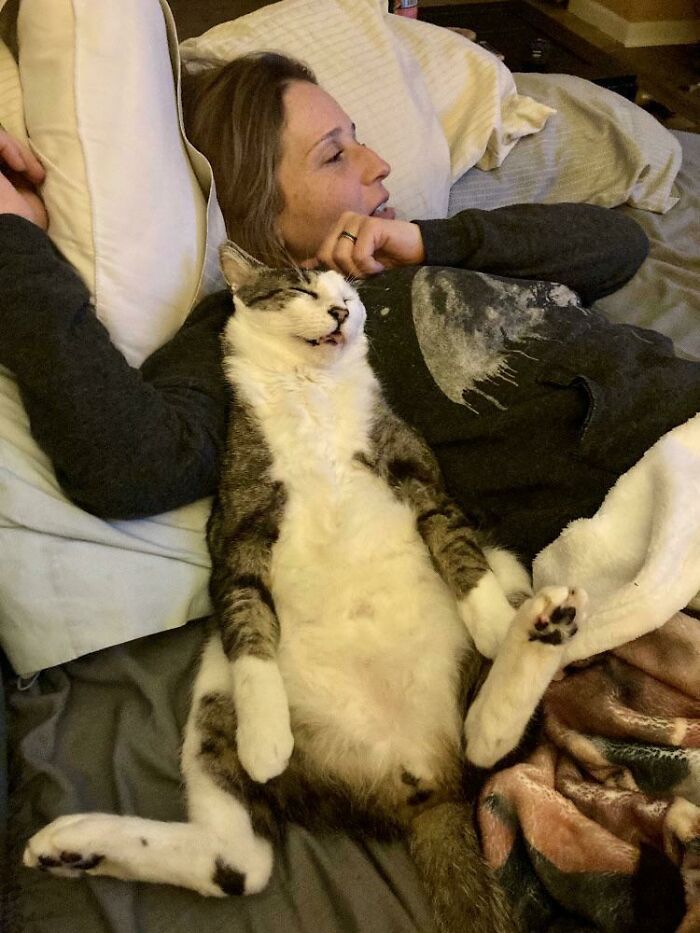 Image Source: JMyers666
#4 Welcome Home Ollie! I've Waited For You For A Very Long Time Kid. We Have The Same Adoption Day, Just 32 Years Apart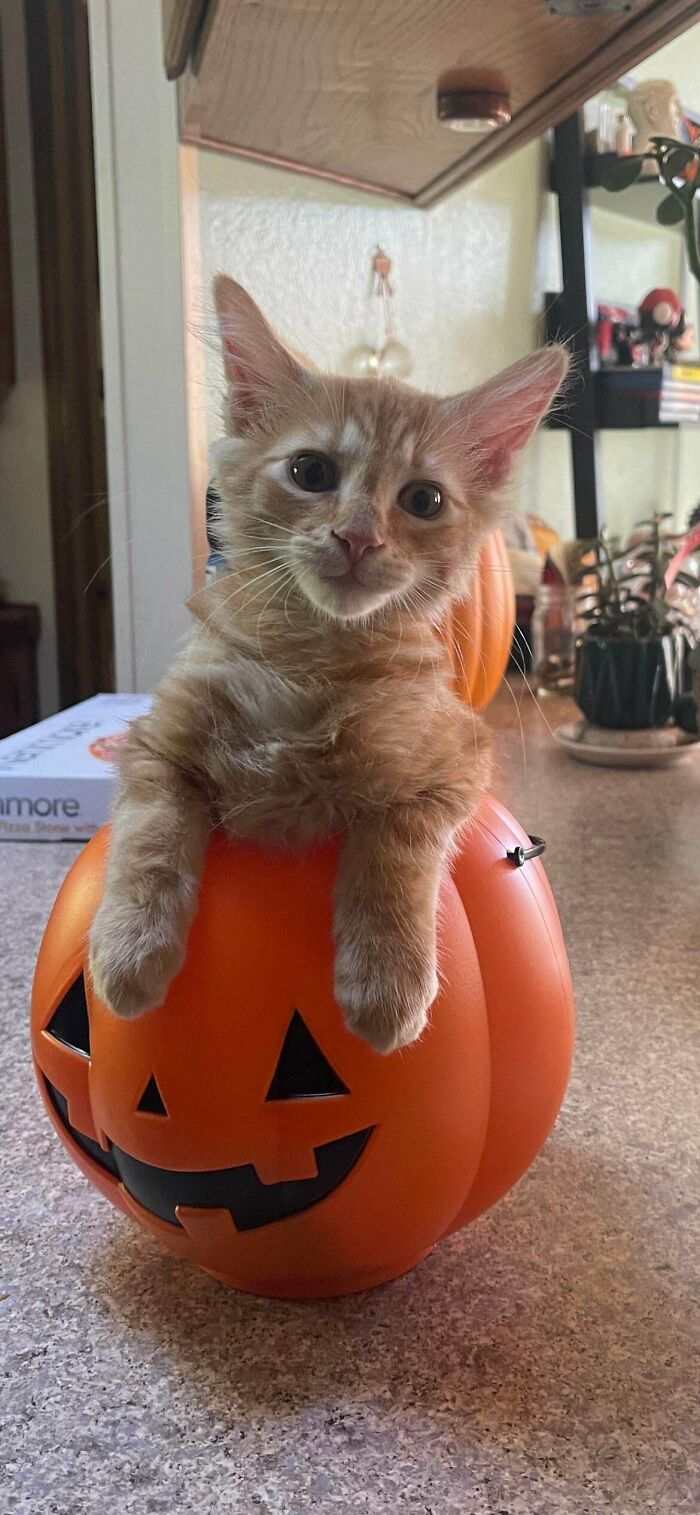 Image Source: ALT236-1
#5 Looking To Adopt A Rescue Was Told Black Dogs Are Overlooked Because People See Them As « Scary »…look At This Terrifying One!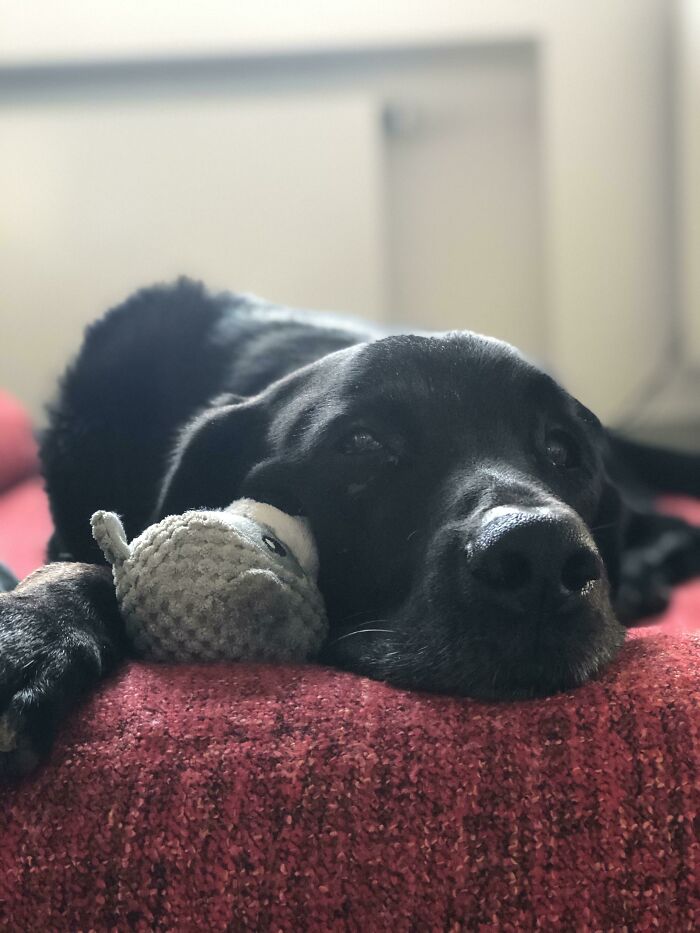 Image Source: AntiSnoringDevice
#6 Adopt Seniors! We Got This 9 Year Old Gent On Saturday And He's Wonderful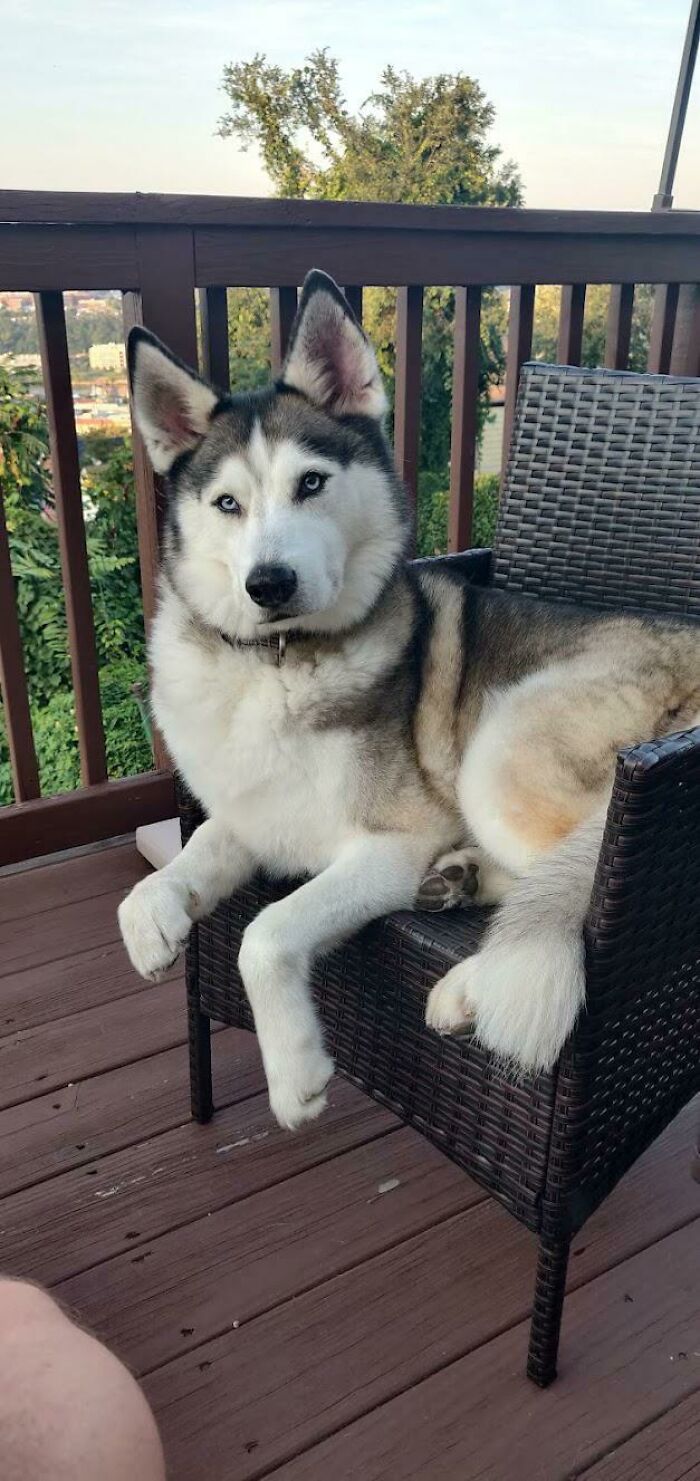 Image Source: BLToaster
#7 This Is Beau, I Adopted Him After He Came Through The Shelter I Work At. I Love His Ears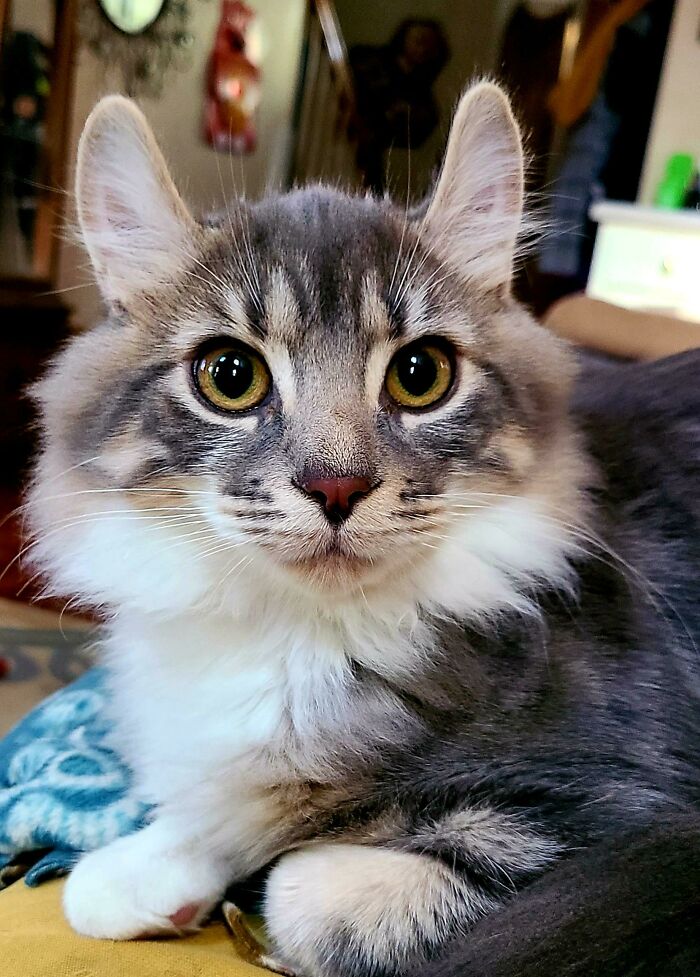 Image Source: BurningStandards
#8 Hello!?!? A Friend Rescued Two Kittens From The Road A Few Days Ago
Image Source: verdegrrl
#9 Meet Kiba, A Feral Kitten I Adopted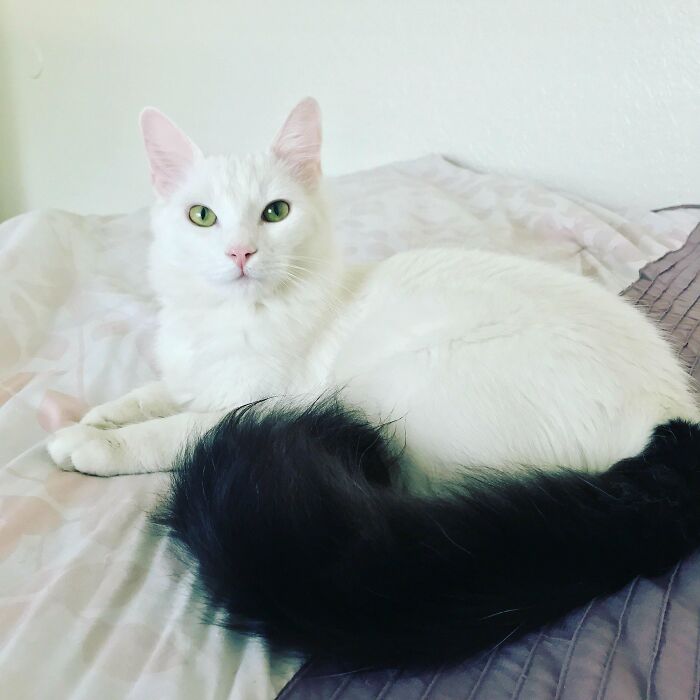 Image Source: grizzlyperthy
#10 I've Always Been Called A Cat-Person With Three In The Family Right Now, But I Recently Decided To Adopt A Puppy And I Think He's Pretty Happy About It. Everyone Meet Disco!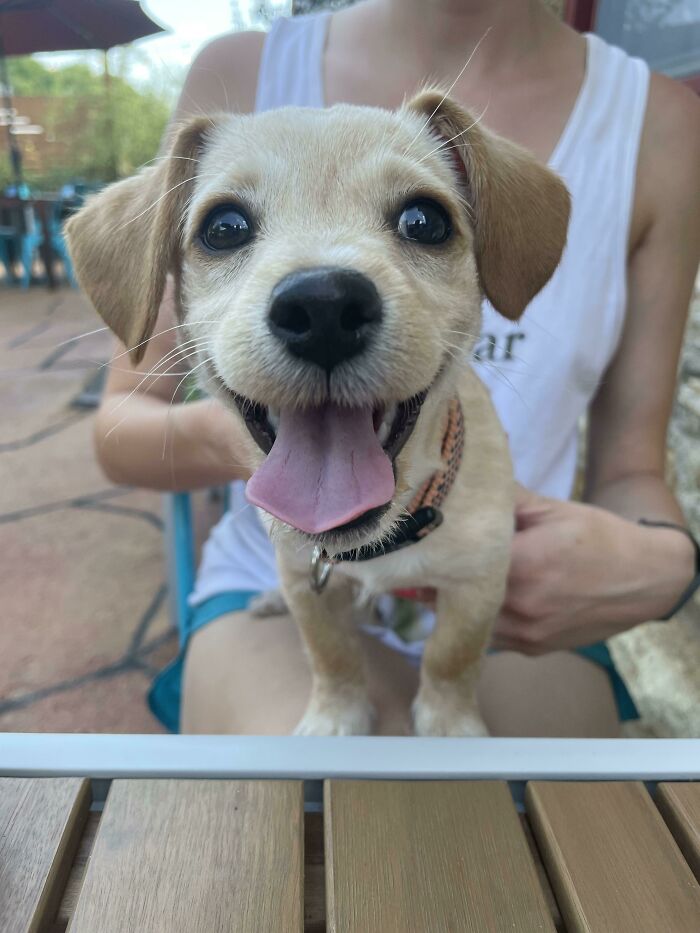 Image Source: TommyRockbottom
#11 Happy To Be Adopted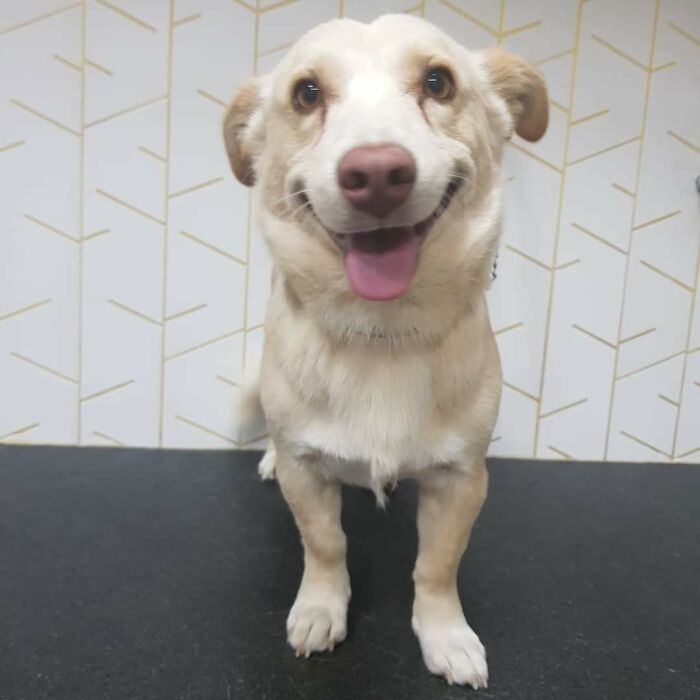 Image Source: Sirdares
#12 The Tiny Kitten I Saved. He's A Thief, He Stole My Heart And I'm Adopting Him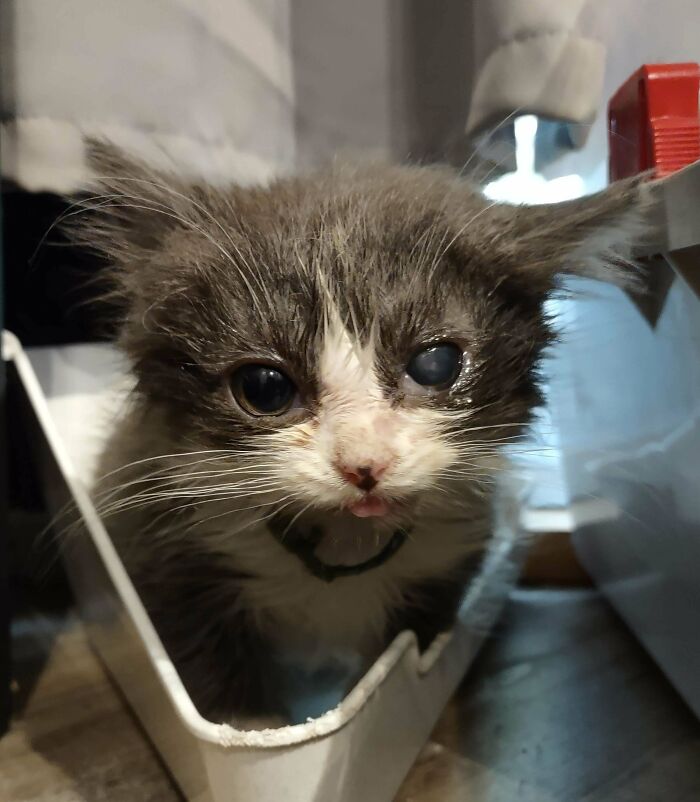 Image Source: Koibetta
#13 Adopted This Senior Girl Yesterday. My Beautiful Lady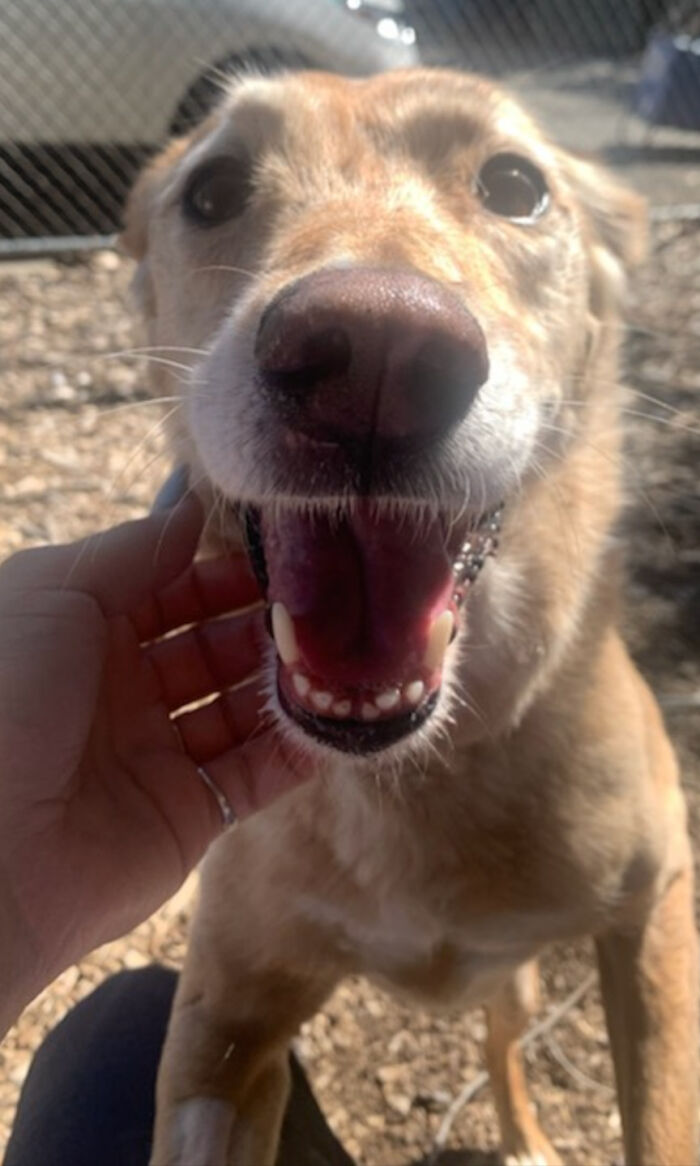 Image Source: LioraB
#14 She's *officially* Mine Now. My Twelve Year Old Newly Adopted Lady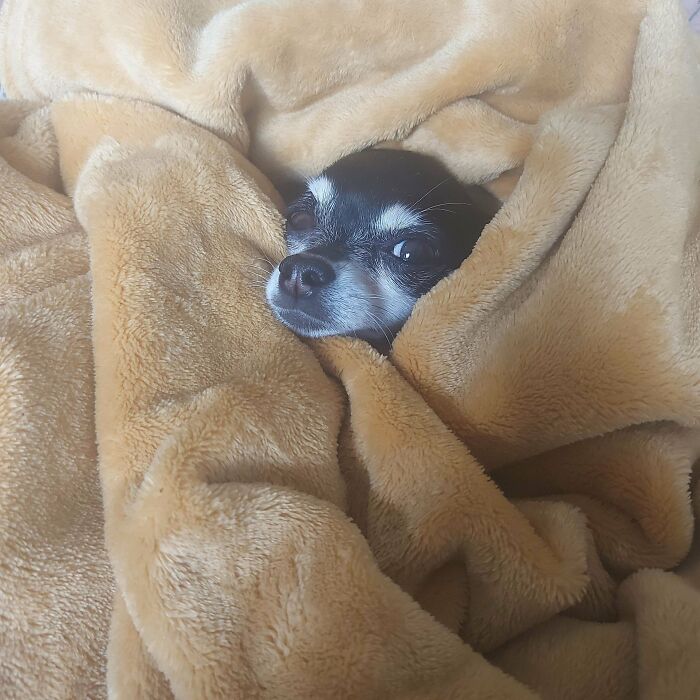 Image Source: kphld1
#15 Just Adopted This 11 Y/O Good Boi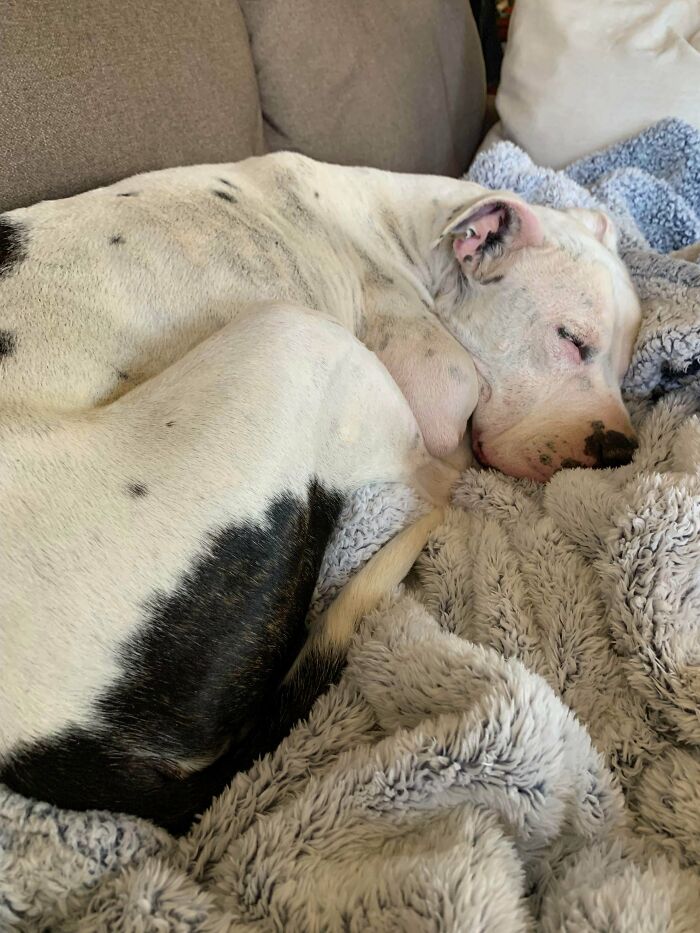 Image Source: lean4life
#16 We've Adopted Him 3 Days Ago. The Derp Is Strong In This One
Image Source: KwallieC
#17 My Boyfriend And I Recently Adopted This Big Boy. He's 2!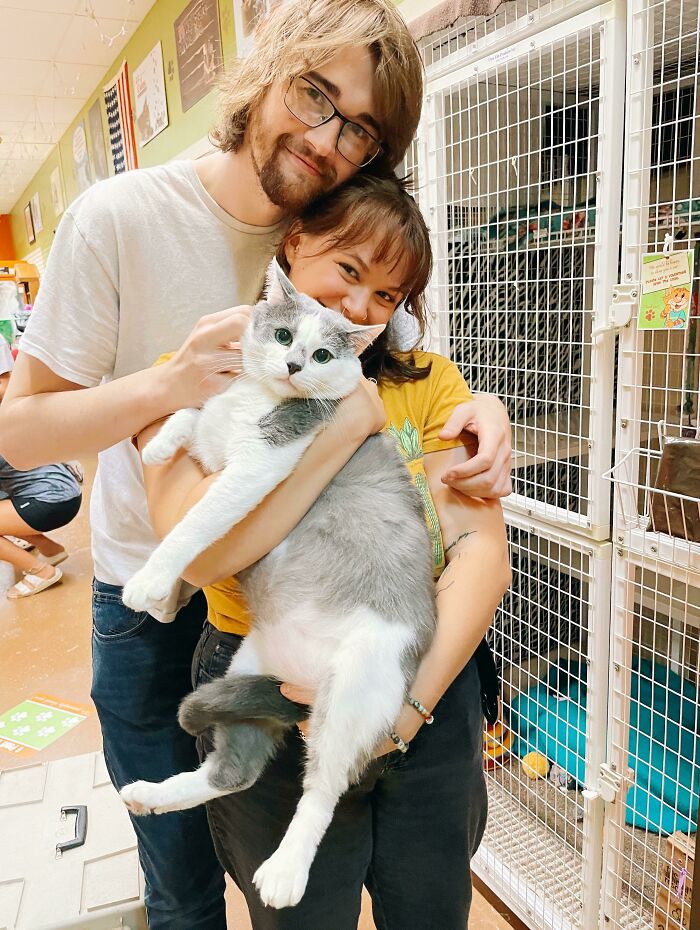 Image Source: Ladadidadadida
#18 Just Adopted This Little Carbon Copy Of Our Gamora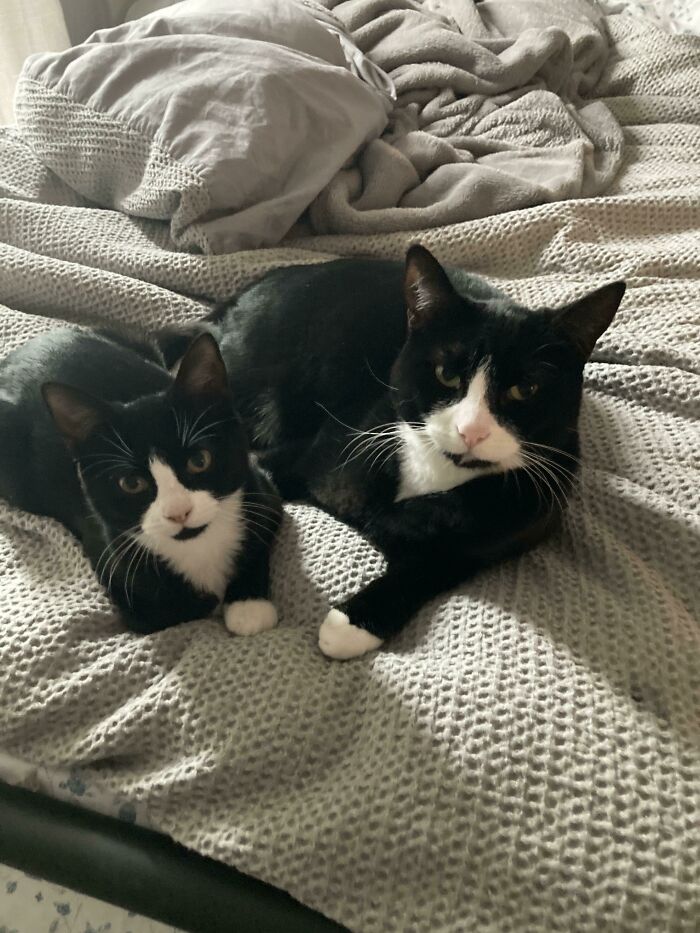 Image Source: Rough_Design_4722
#19 My Partner And I Adopted Emma Today! She Is A 1yr Old Oriental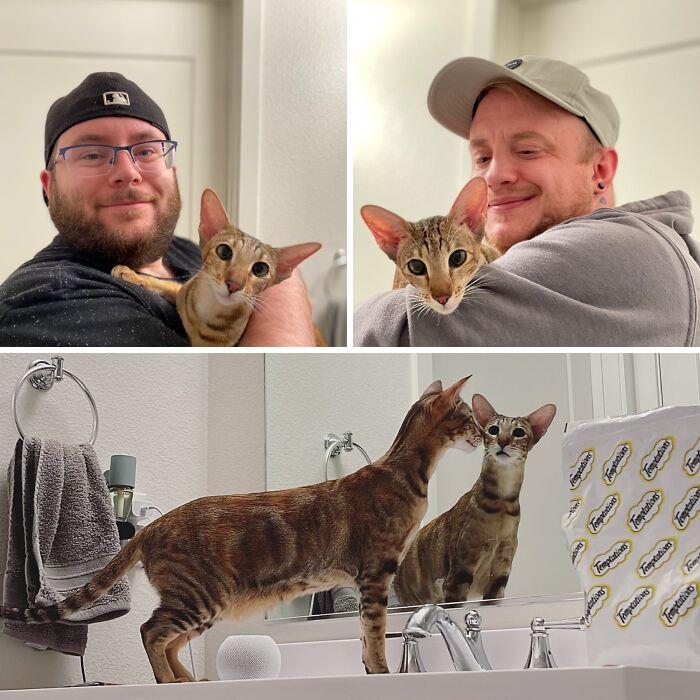 Image Source: dahanger
#20 I Wasn't Planning On Adopting A Kitten, But This One Stole My Hearth. Meet Frida. Her Favorite Toy Is A Shallot And She Farts When She Sleeps. It Smells A Bit Of Cheese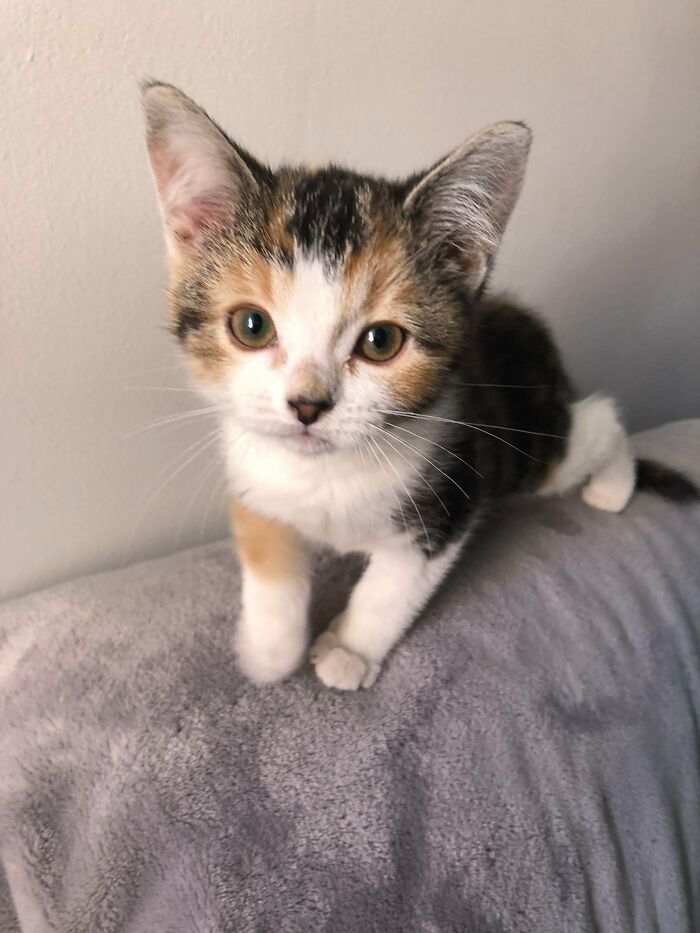 Image Source: Biche-tordue
#21 Adopted This Sweet Pea Yesterday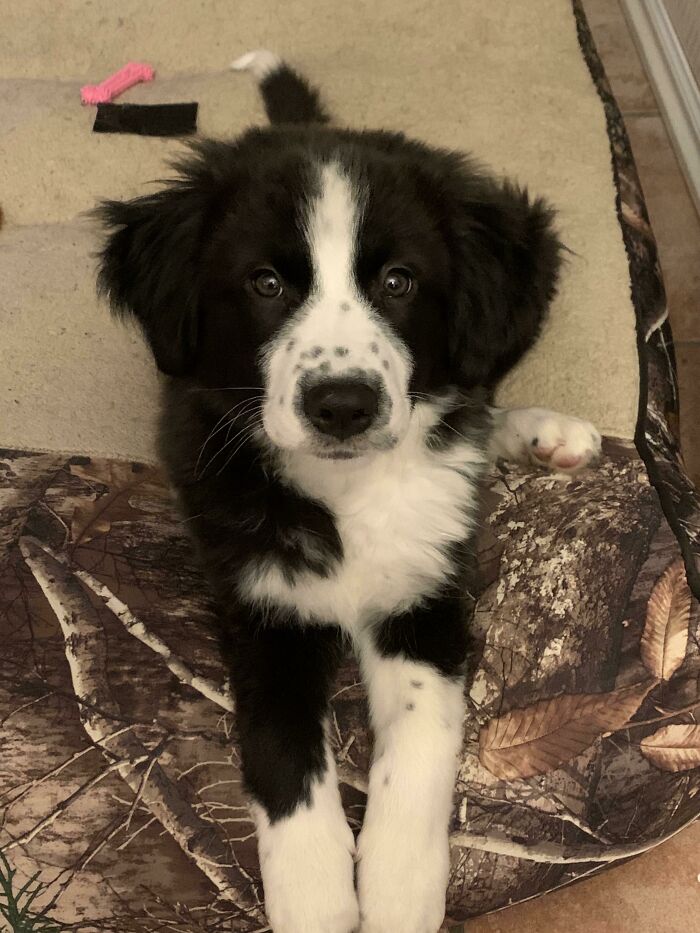 Image Source: something_erroneous
#22 I Found This Gorgeous Female Cat Today At Work. I Put Out Lost Animal Adverts But I'm Kind Of Hoping No One Claims Her… Because I Want To Adopt Her!
Image Source: Semyonov
#23 I'm A Trapper For A Cat Rescue And Sometimes You Just Can't Say No. World, Meet Ranger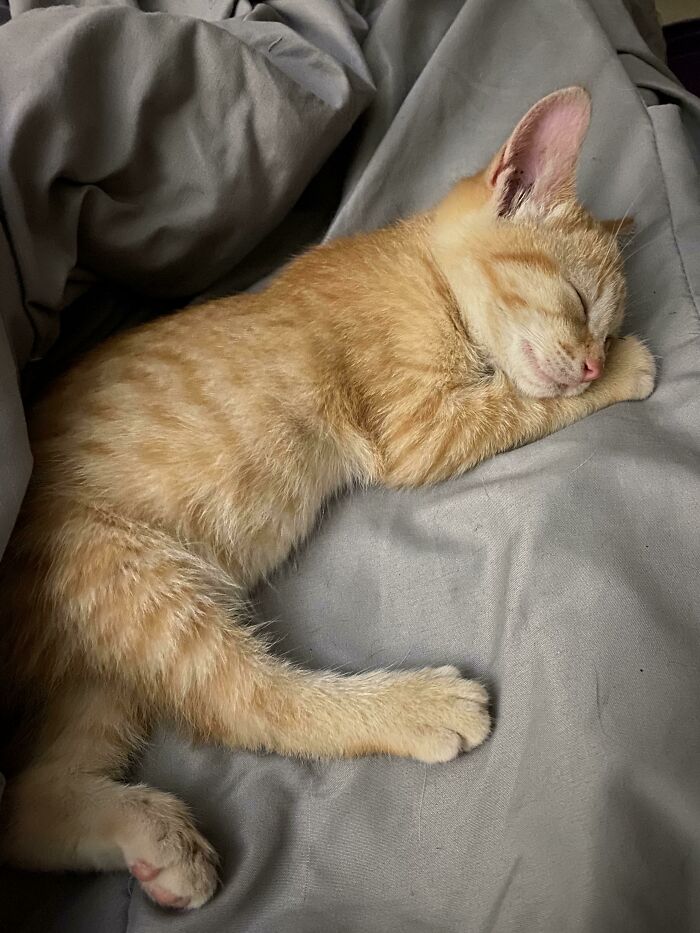 Image Source: FuckRedditMods23
#24 Here's My Rescue Dog Named Princess, It May Be Hard To Tell, But Her Ears Are Cut Off
Image Source: ChocolateMilkmanTrue
#25 I Adopted A One Eyed Dog, Everyone Said He Must Be A Pirate For Halloween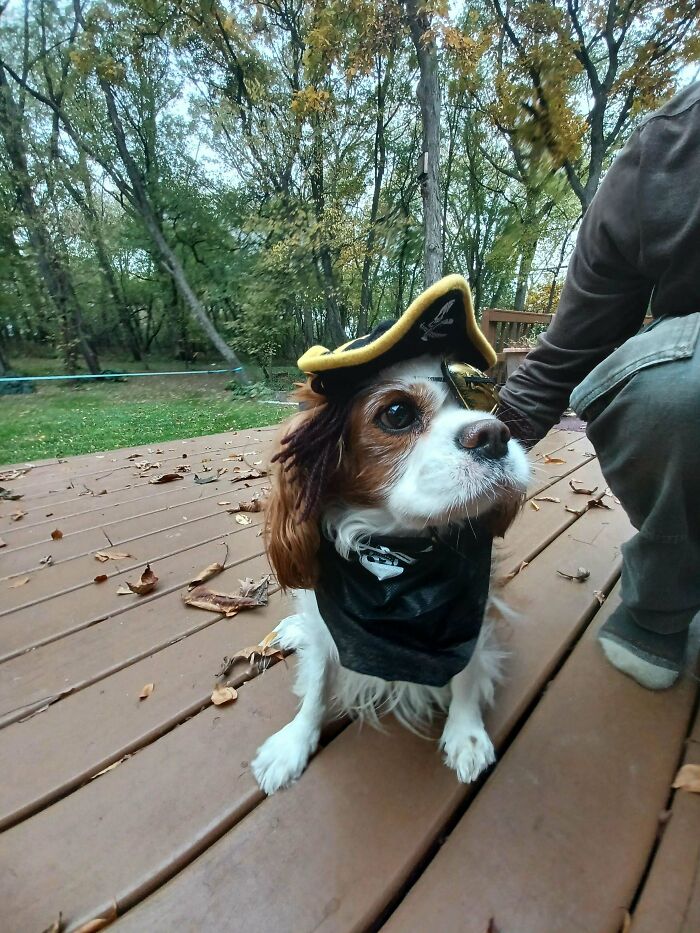 Image Source: Outside_Cod667
#26 My Rescue Bunny I Adopted This Friday. She's A Sweetheart
Image Source: ShootingMoon11
#27 Mommy Just Got A New Pup. She Asked Me To Post A Picture On "Feddit" And Ask For Name Suggestions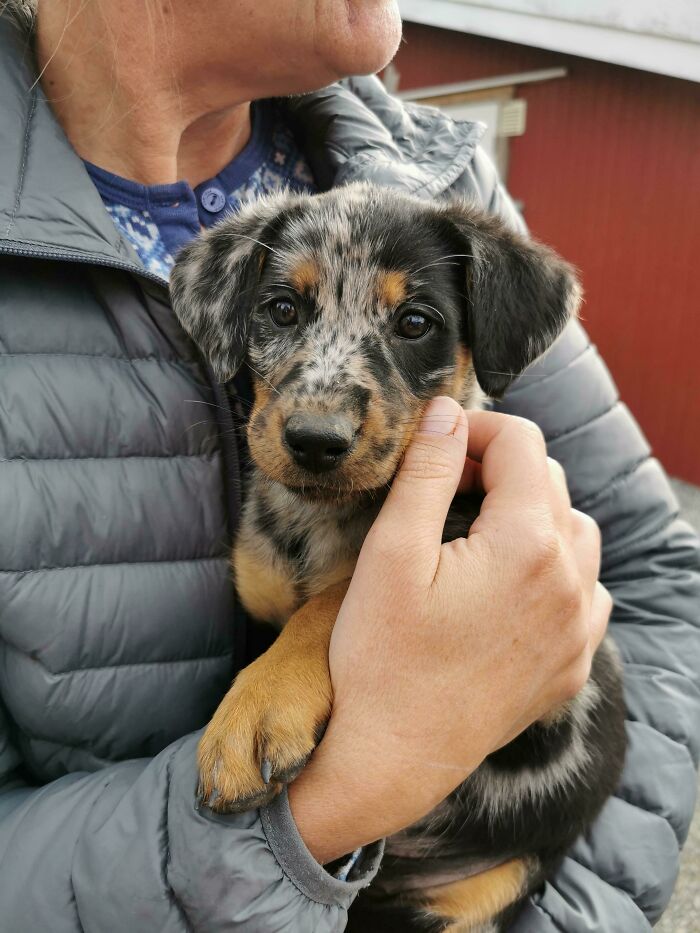 Image Source: greppings
#28 I Was Adopted Today. She Hid Under The Stove All Day Till I Gave Her Some Wet Cat Food. It Was Love At First Bite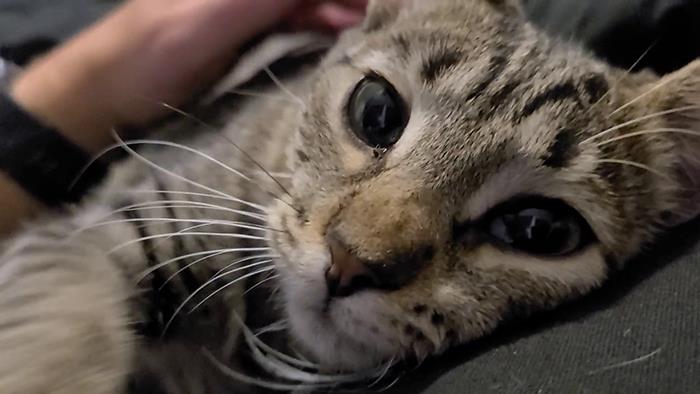 Image Source: ajwest153
#29 I Adopted A Female Cat With Amputated Tail And Half Ear. She Was Found In A Car's Engine While She Was Probably Looking For Warm Shelter
#30 Adopted Fizz Today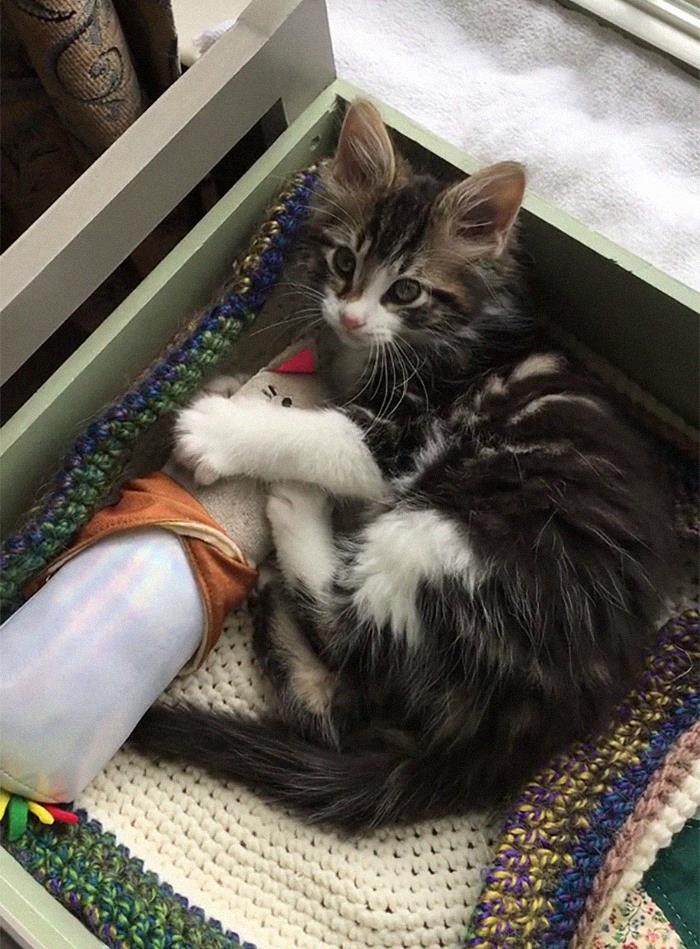 Image Source: CkWethy
#31 Help Me Name This Handsome Boi (Currently In The Process Of Adopting Him); So Far I Was Thinking Gandalf [because White And Gray]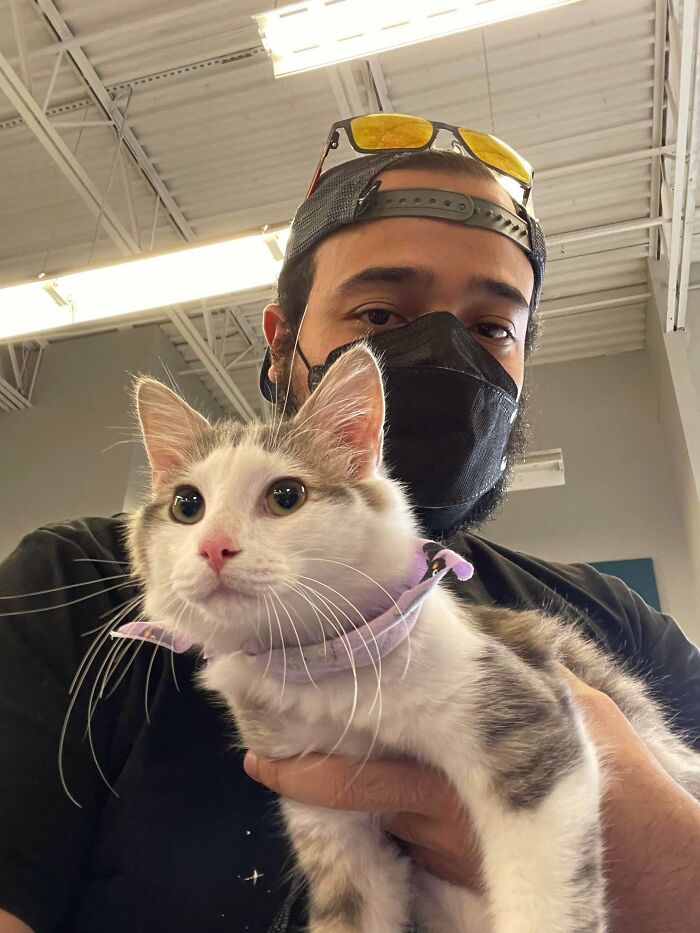 Image Source: munizfire
#32 I Just Adopted This Beautiful Girl – World Meet Sooki
Image Source: Jeniroo2
#33 This Little Guy Welcomed Himself Into My House The Other Day, I Took Him Back Over To The Neighbors. Well, This Morning He Came Back And I Asked If I Could Buy Him And They Just Gave Him To Me Lol. If Anyone Has An Idea Of The Breed Please Let Me Know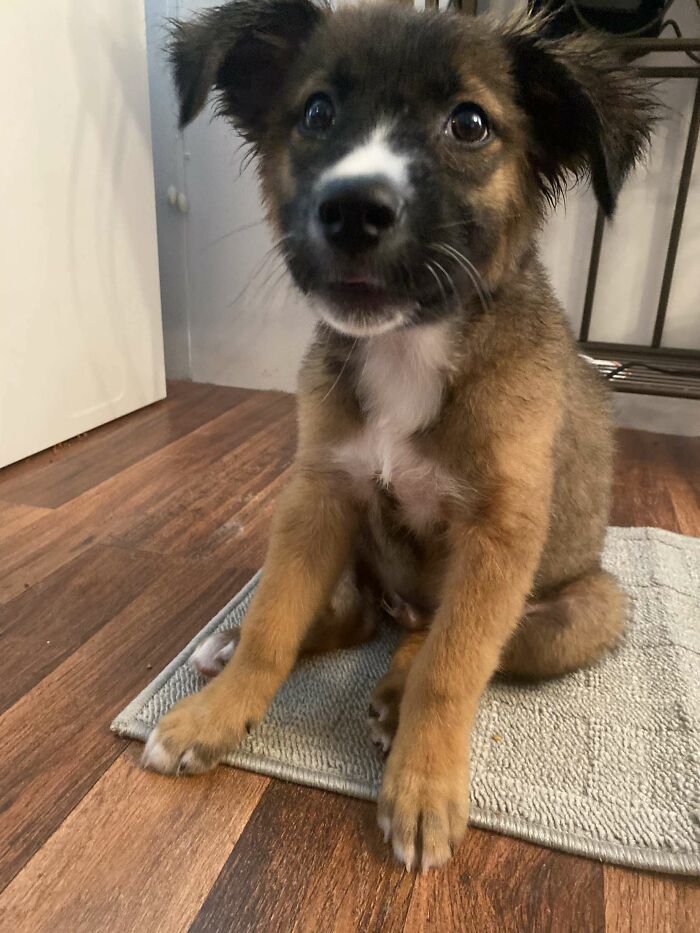 Image Source: lsqueakerzl
#34 Meet Tartuffe! Adopted This "Approx" One Year Old Buddy From A Shelter, He Has Been Abandoned "Apparently Not Mistreated", No Microchip, Past Unknown. He Is Such A Good Boy. They Labelled Him As Pitbull Terrier By The Shelter Vet "Not Mixed". What's Your Opinion? Does He Look Like A Pure Pit?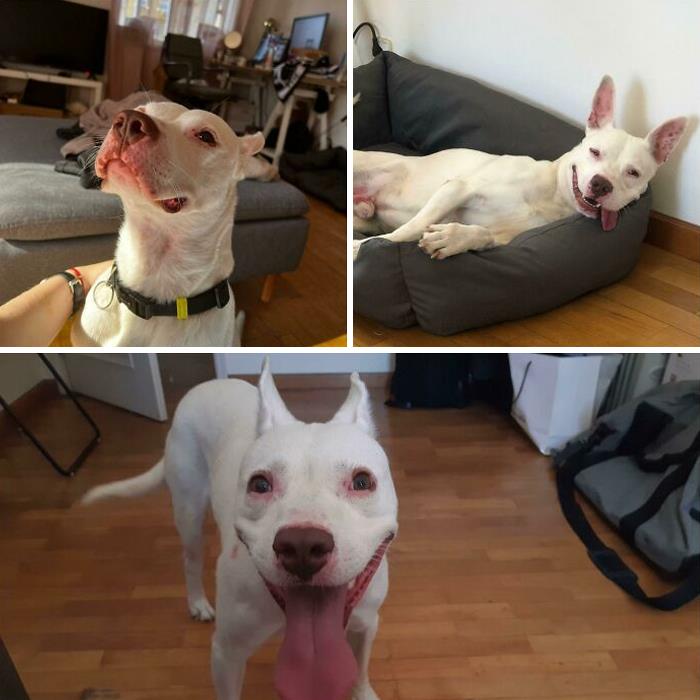 Image Source: herge84
#35 My Newly Adopted Goober Luna And Her Mini Luna
Image Source: 188zbbrr
#36 I Found This Cat In A Car Engine All By Herself. Any Name Ideas?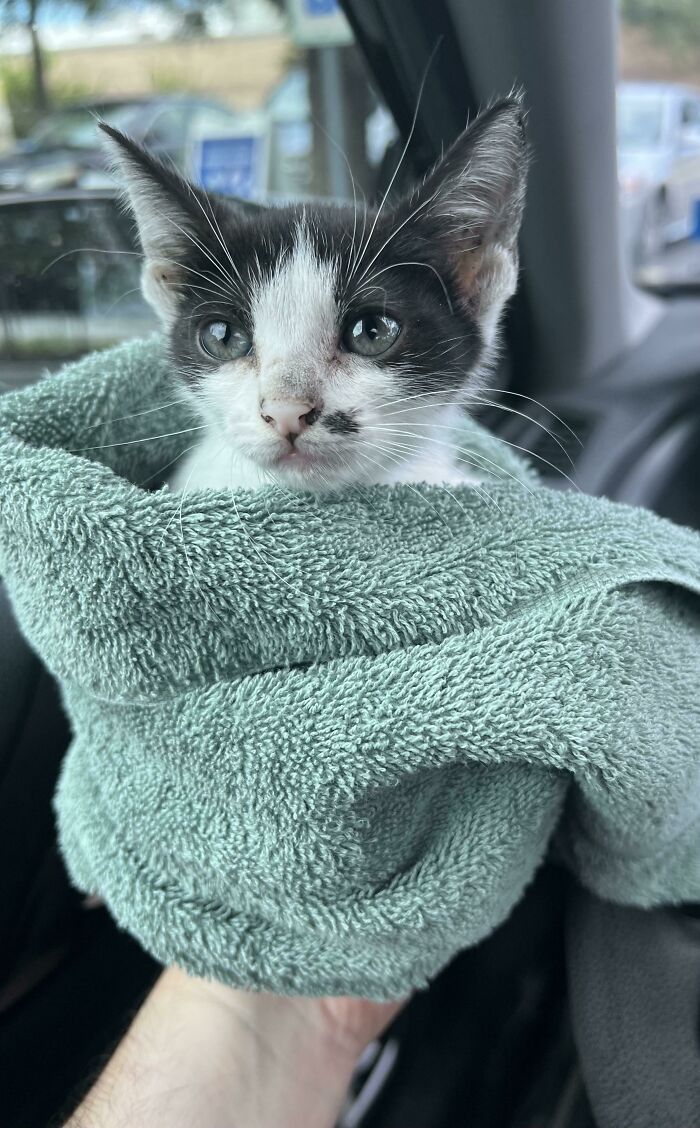 Image Source: gorg235
#37 My Boyfriend And I Adopted Our First Pet Together, Today! This Is Goose!
Image Source: selxaras
#38 Somehow Adopted A Stray Kitten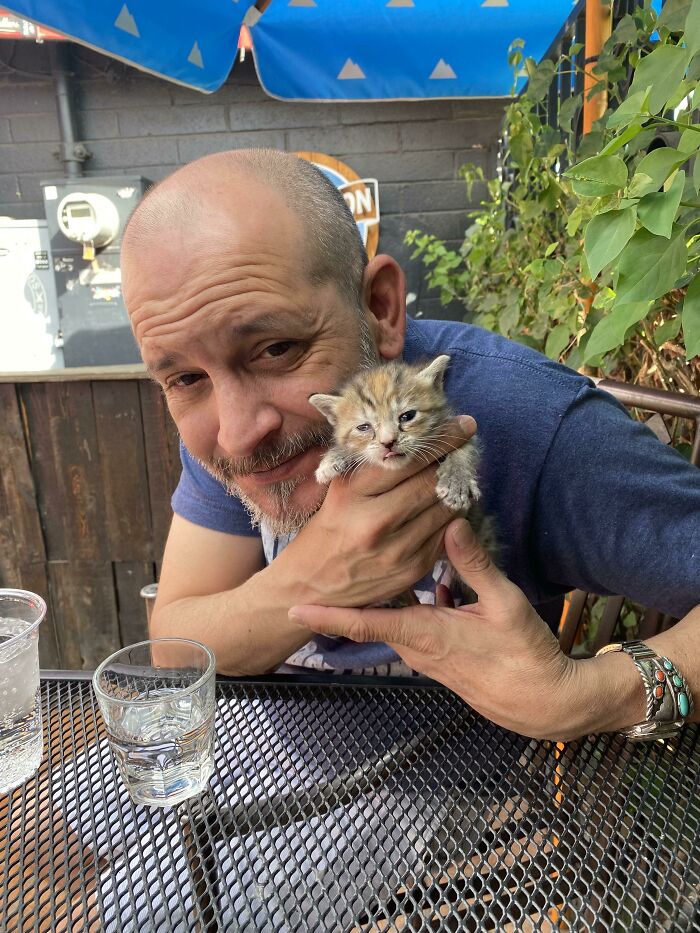 Image Source: dmccool375
#39 Beautiful Stray Cat That Adopted Owners At An Auto Parts Shop Is Employee Of The Month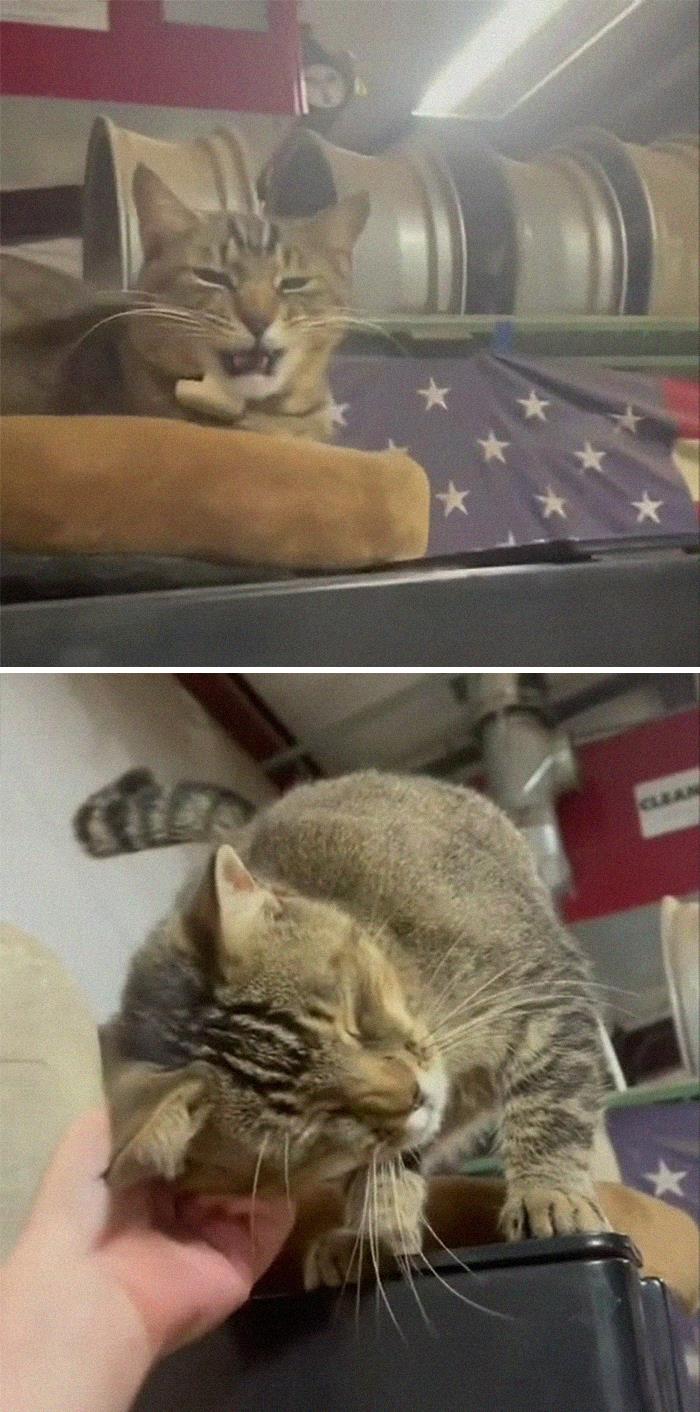 Image Source: Thund3rbolt
#40 My New Kitten That I Adopted Today. He Fell Asleep Kneading And Purring. My Heart Is Going To Explode. I Love Him So Much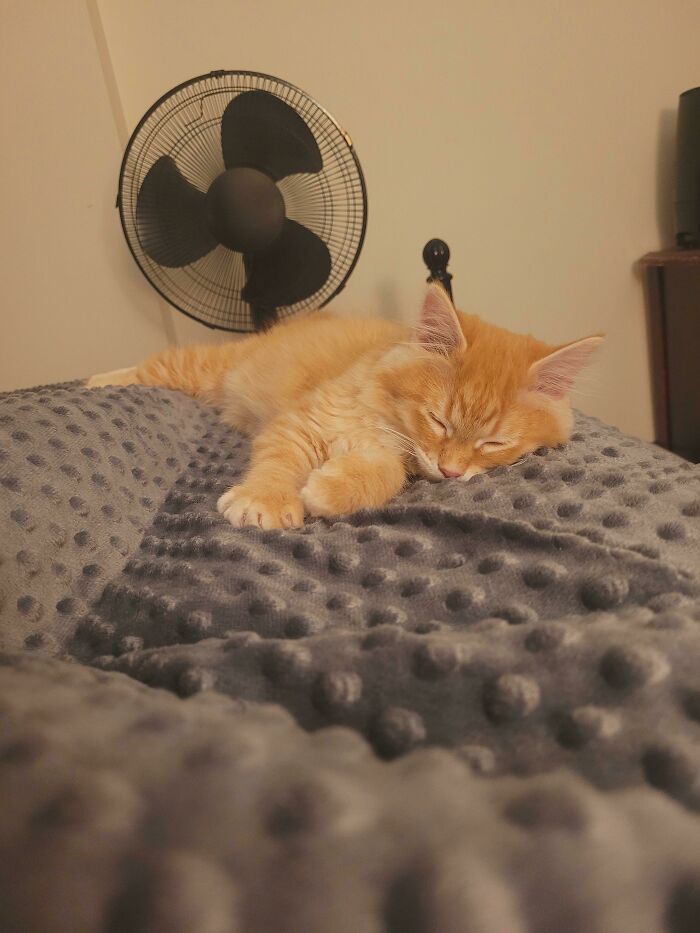 Image Source: Sunni-Bunni
#41 Brought This Little Girl Home The Other Day. Anyone Have Any Name Ideas?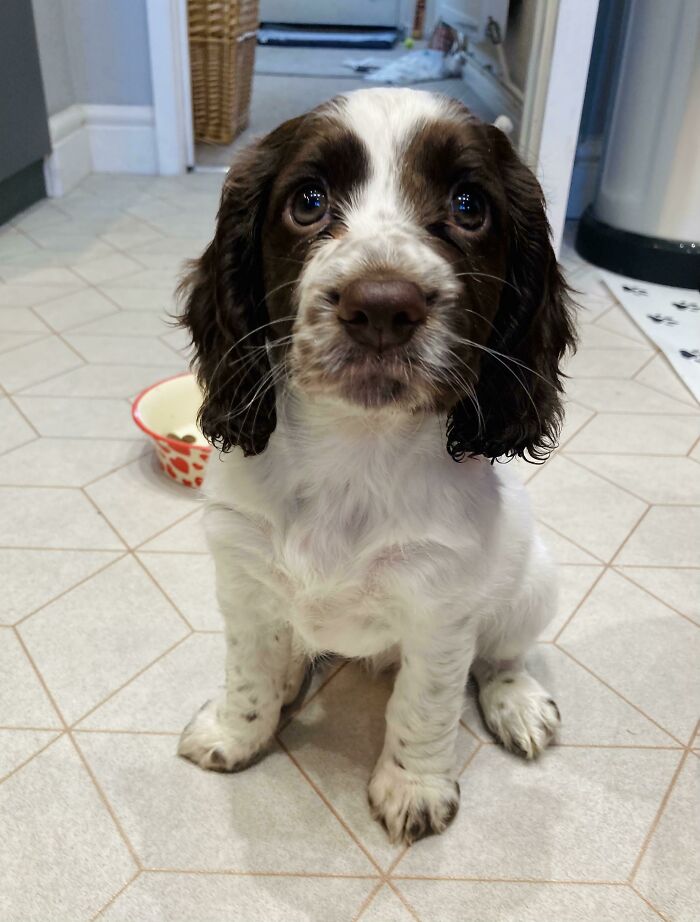 Image Source: Shmusher3
#42 Hi Everyone, Im Adopting This Sweet Deaf Girly Tomorrow. I've Never Had A Deaf Cat, Any Advice?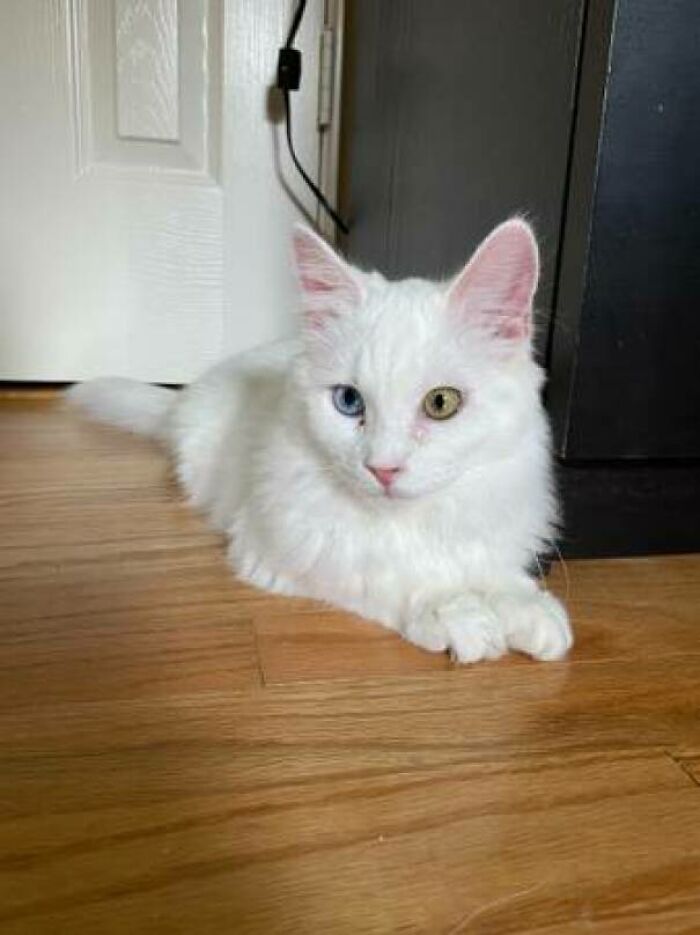 Image Source: ZealousidealGas3774
#43 Just Adopted This Proud Little Girl But Can't Think Of A Name!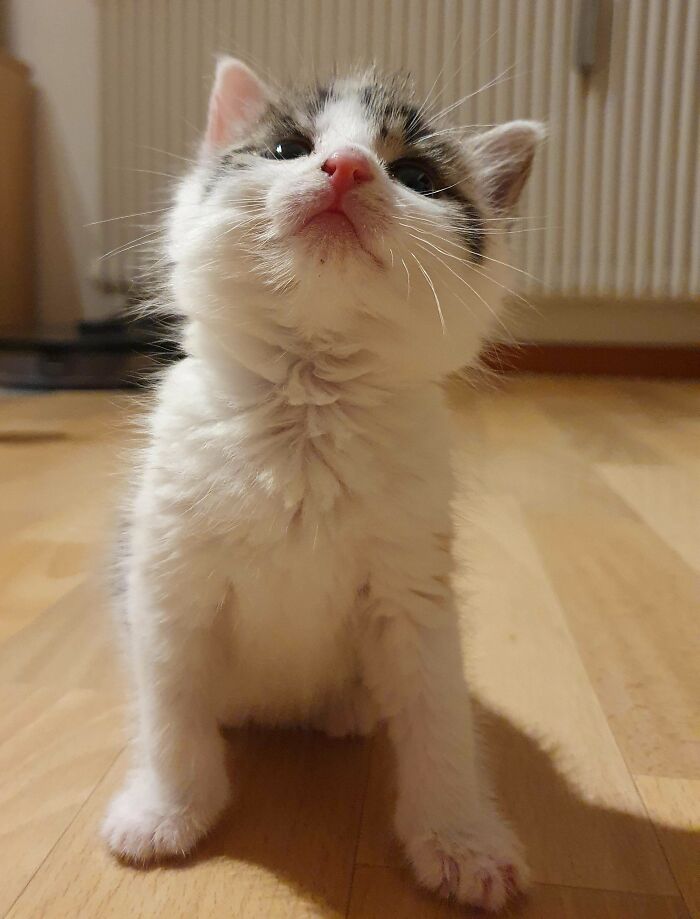 Image Source: anarchautistic
#44 Two Of Our Cats Died Of Cancer Recently. And We Just Adopted This Cute Boy As A Friend For Our Lonely Cat. What Should We Name Him?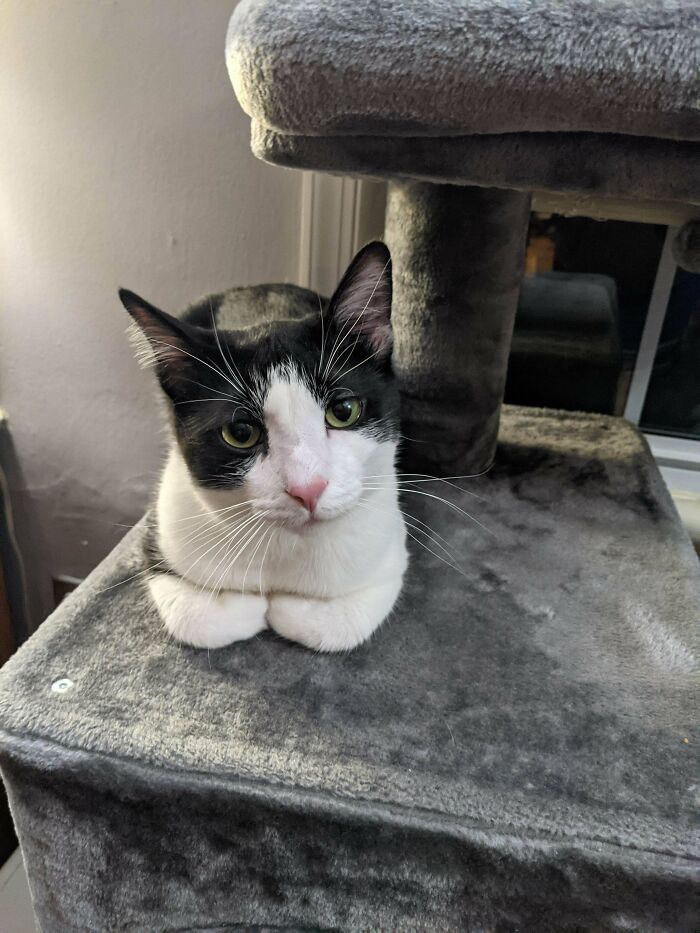 Image Source: h0sti1e17
#45 This Is Frito. Adopted A Week Ago. Still Hiding All Day. Advice Welcome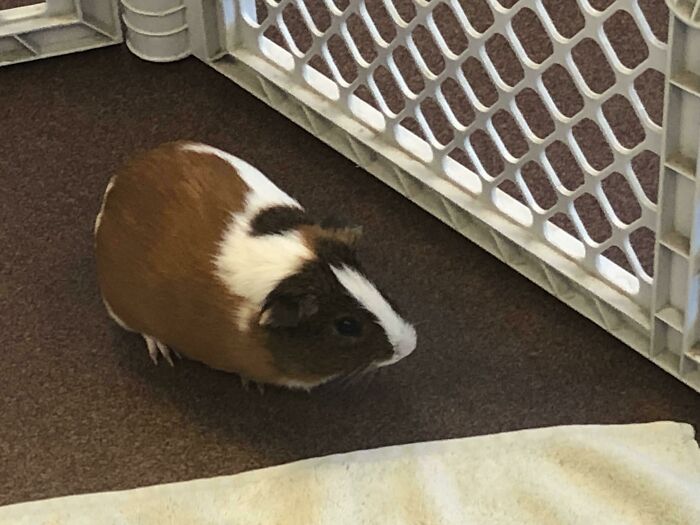 Image Source: papa_robot
(h/t: Boredpanda)
---
You can find our previous related articles: