Photographer Amthel Al-Dayni captures Water Droplets in an Innovative way. In the below pictures, he is showing behind-the-scenes photos and few examples of beautiful water droplet photos.
Due to its shape and properties, water can be thought of as very uninteresting: no particular taste or smell, no form, completely clear and transparent. But, as a matter of fact, water has many very interesting properties, especially in terms of optics, as it can bend and reflect the image and act as a soft lens.
This is exactly what Amthel Al-Dayni is trying to show through his how-to videos and his photographs, where water plays a key role in them. There are unlimited uses for water precisely because of its shapeless nature.
As Bruce Lee said, "Be formless, shapeless — like water. You put water into a cup, it becomes the cup. You put water into a bottle, it becomes the bottle." And if you observe water through a lens, it becomes an image of an image, Amthel might add.
Behind The Scenes: Setup Of The Water Droplet Shoot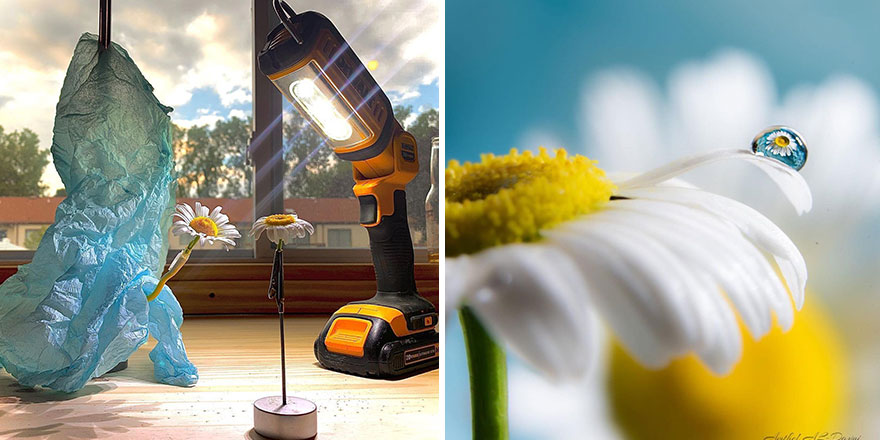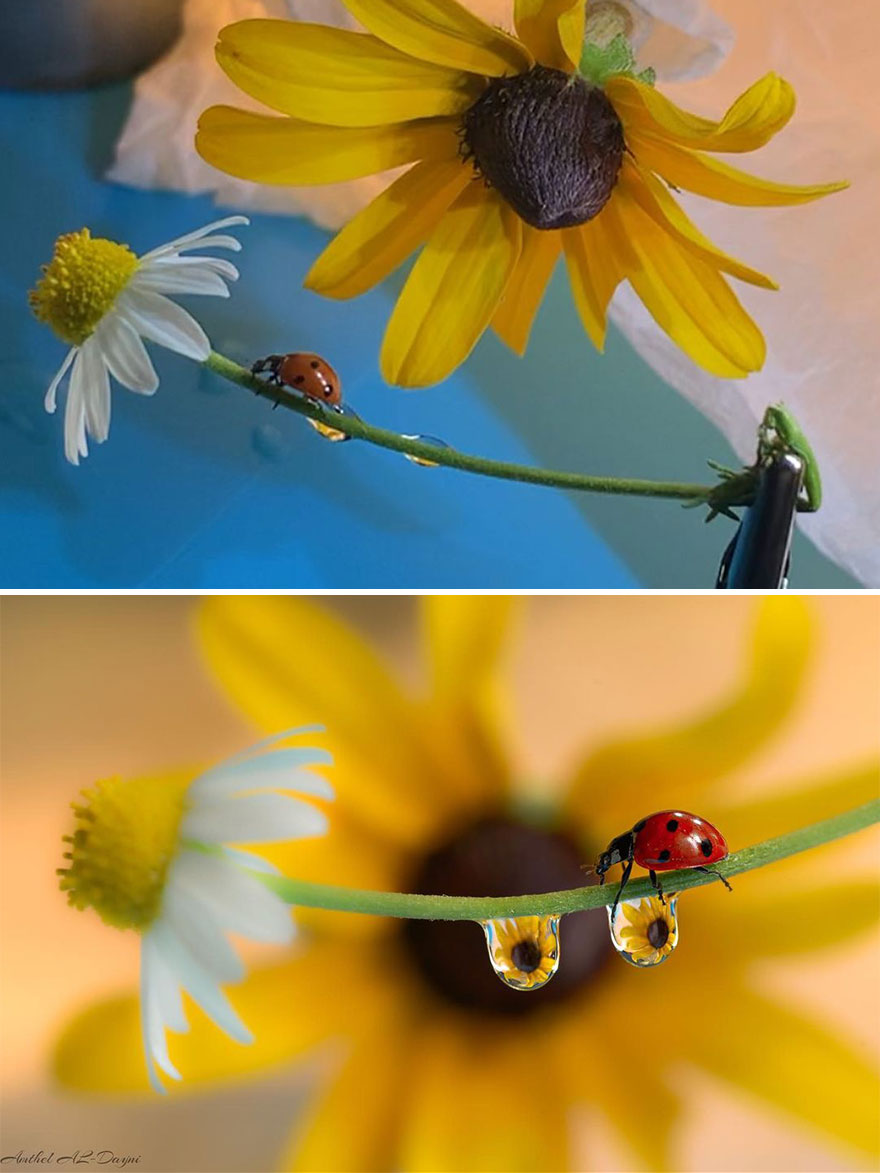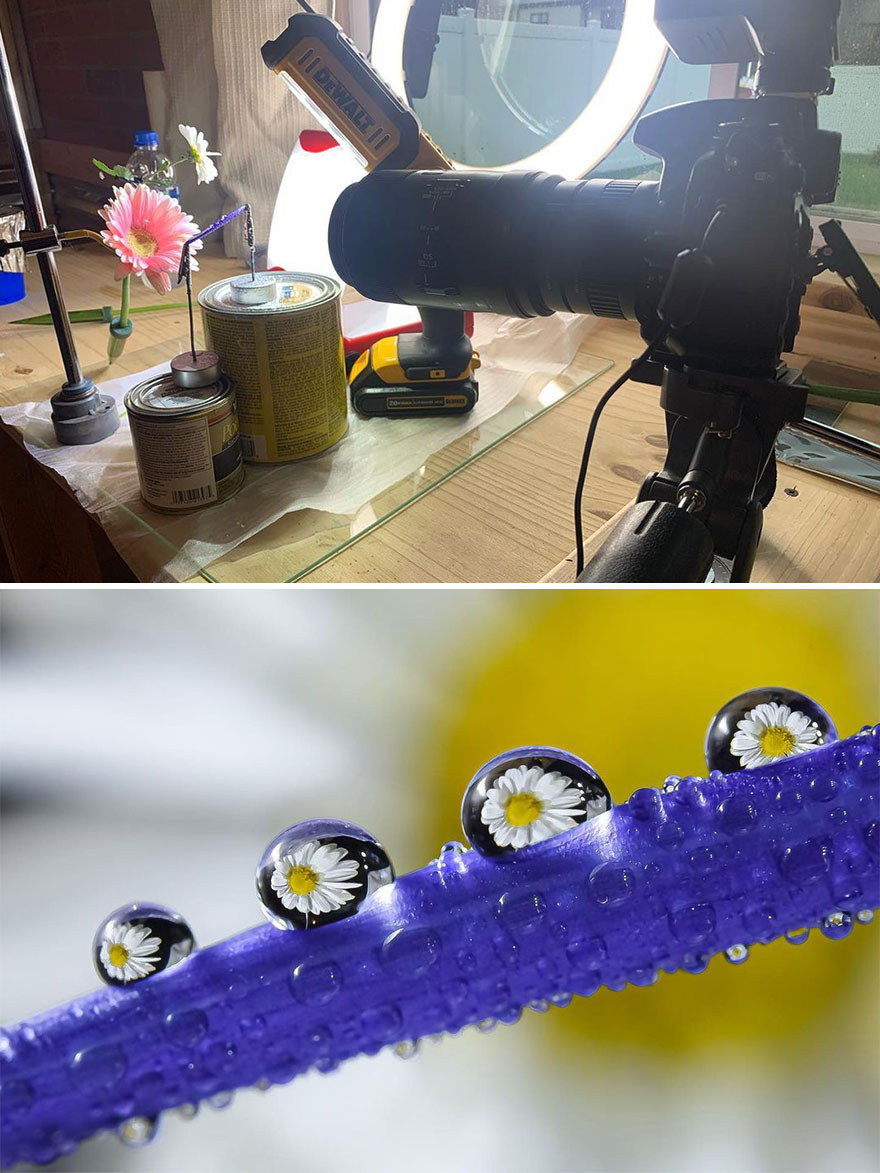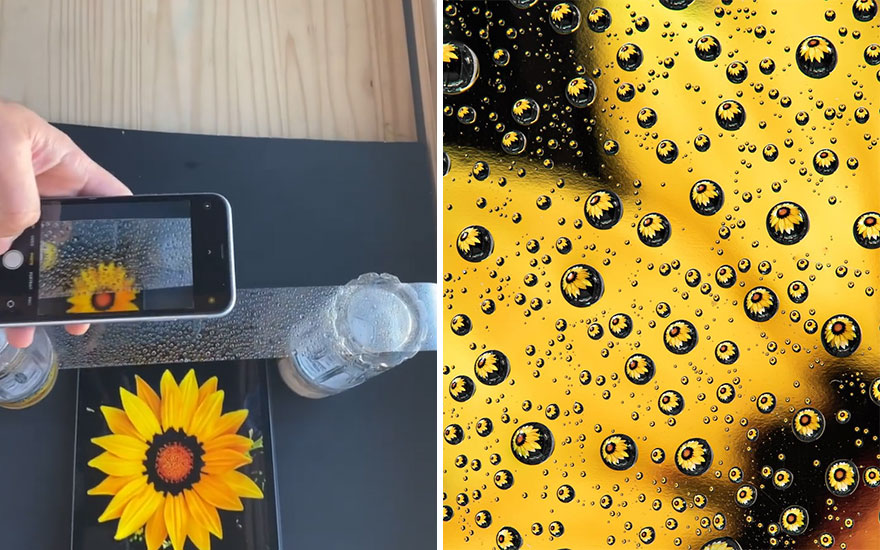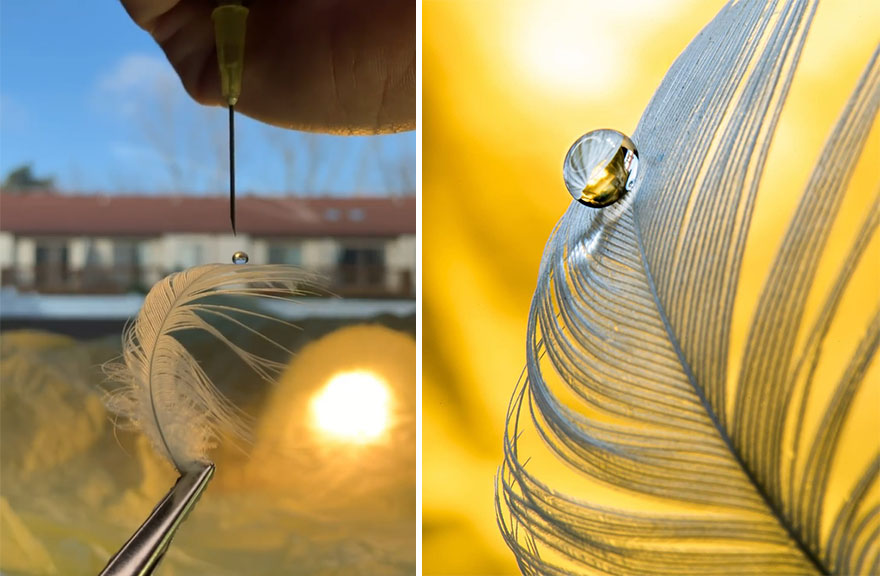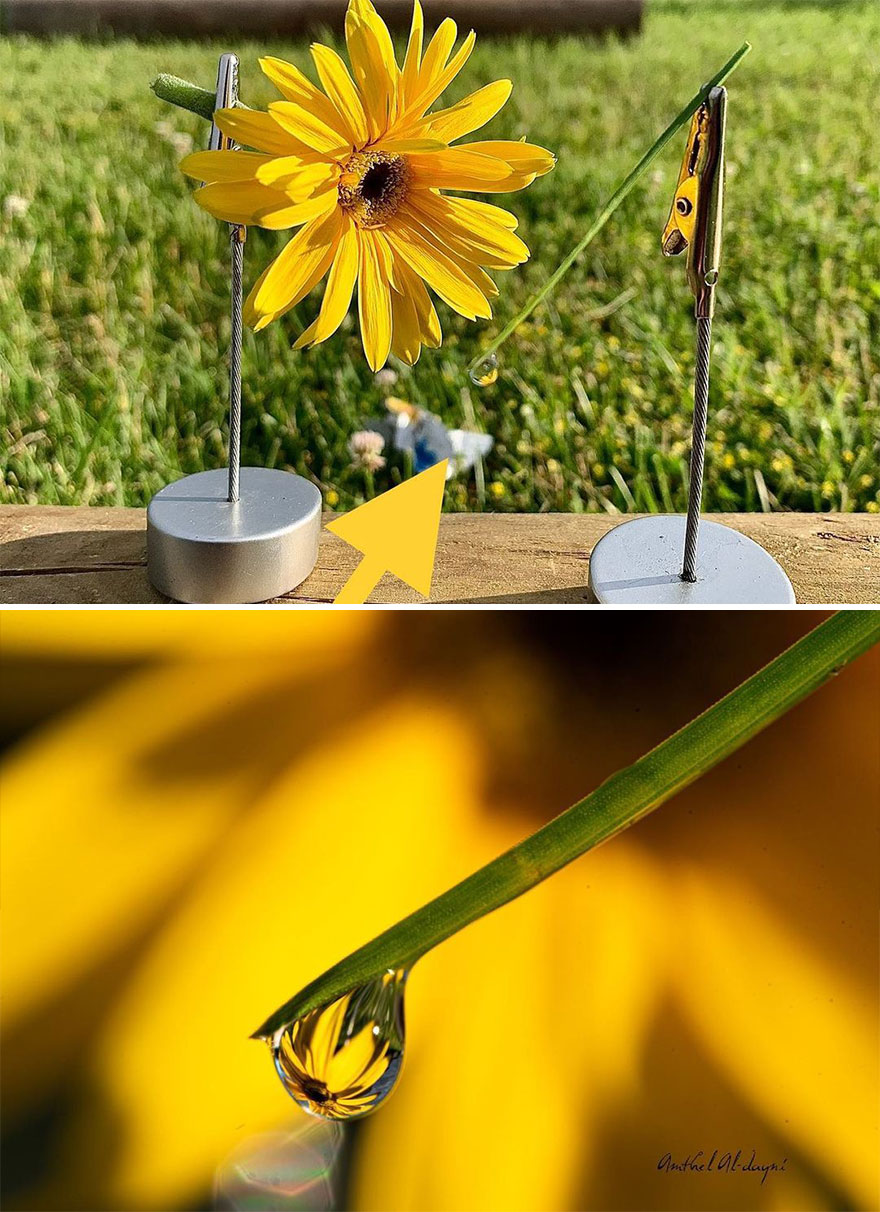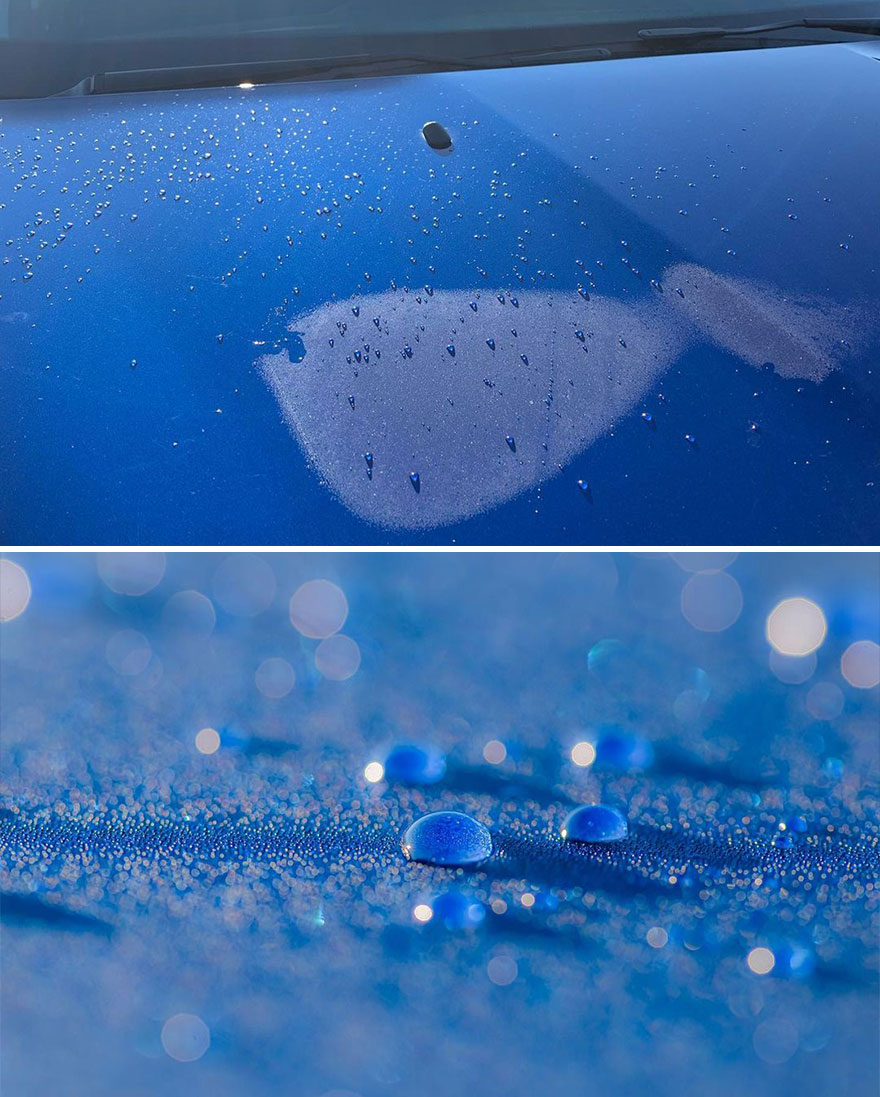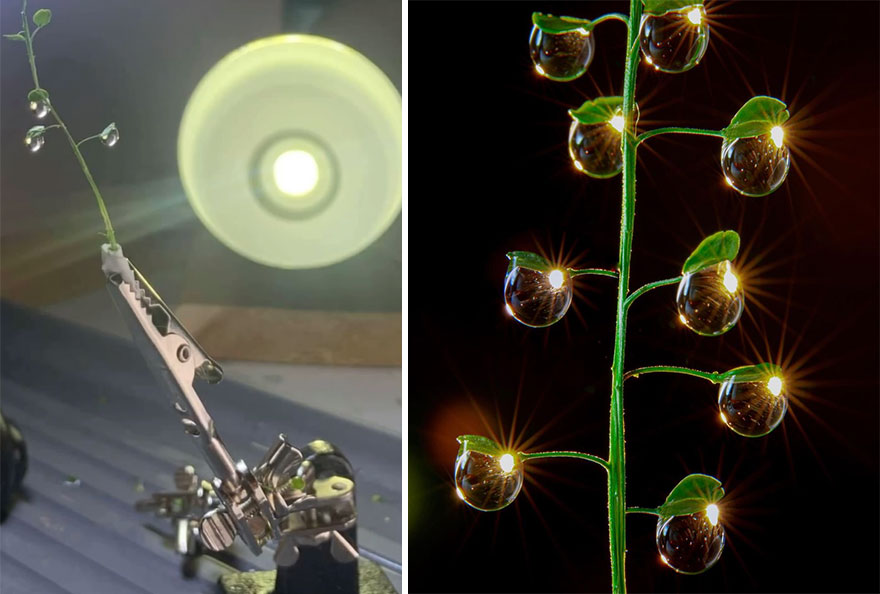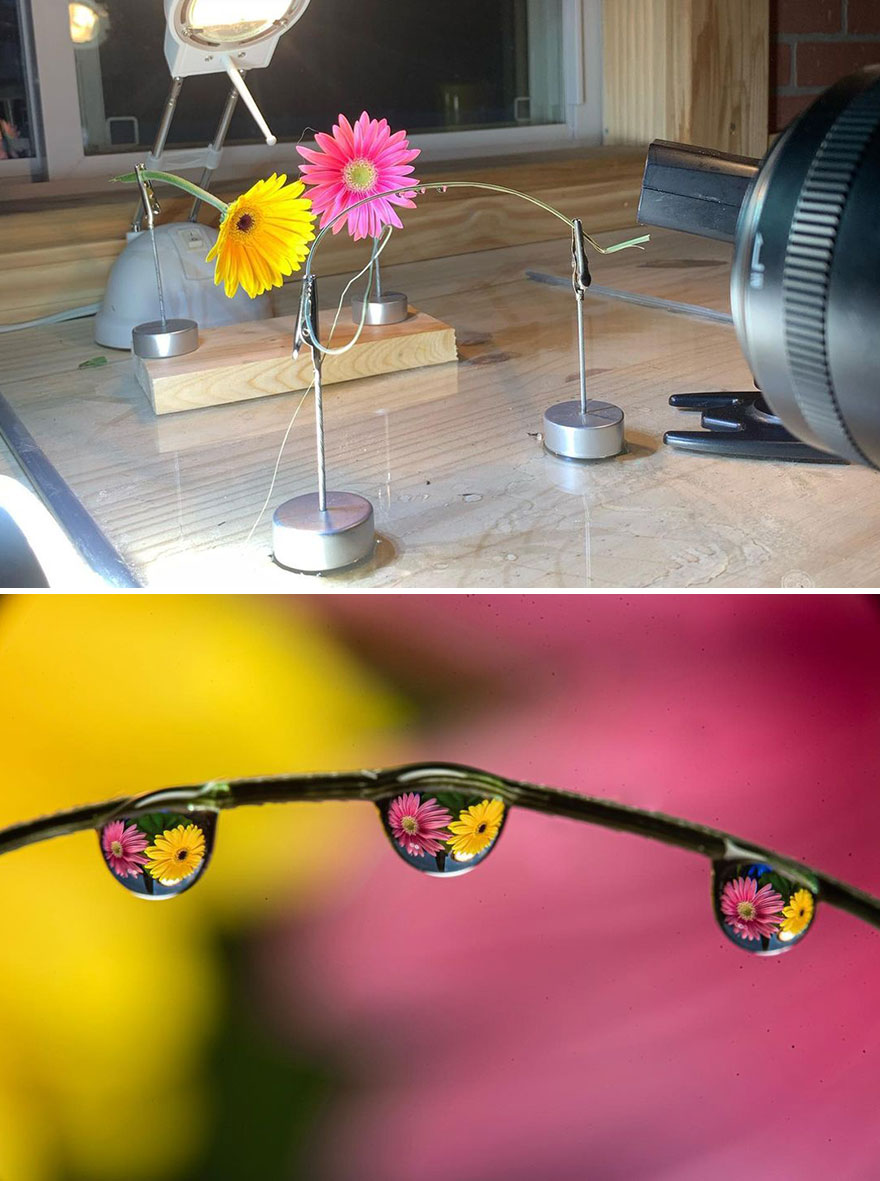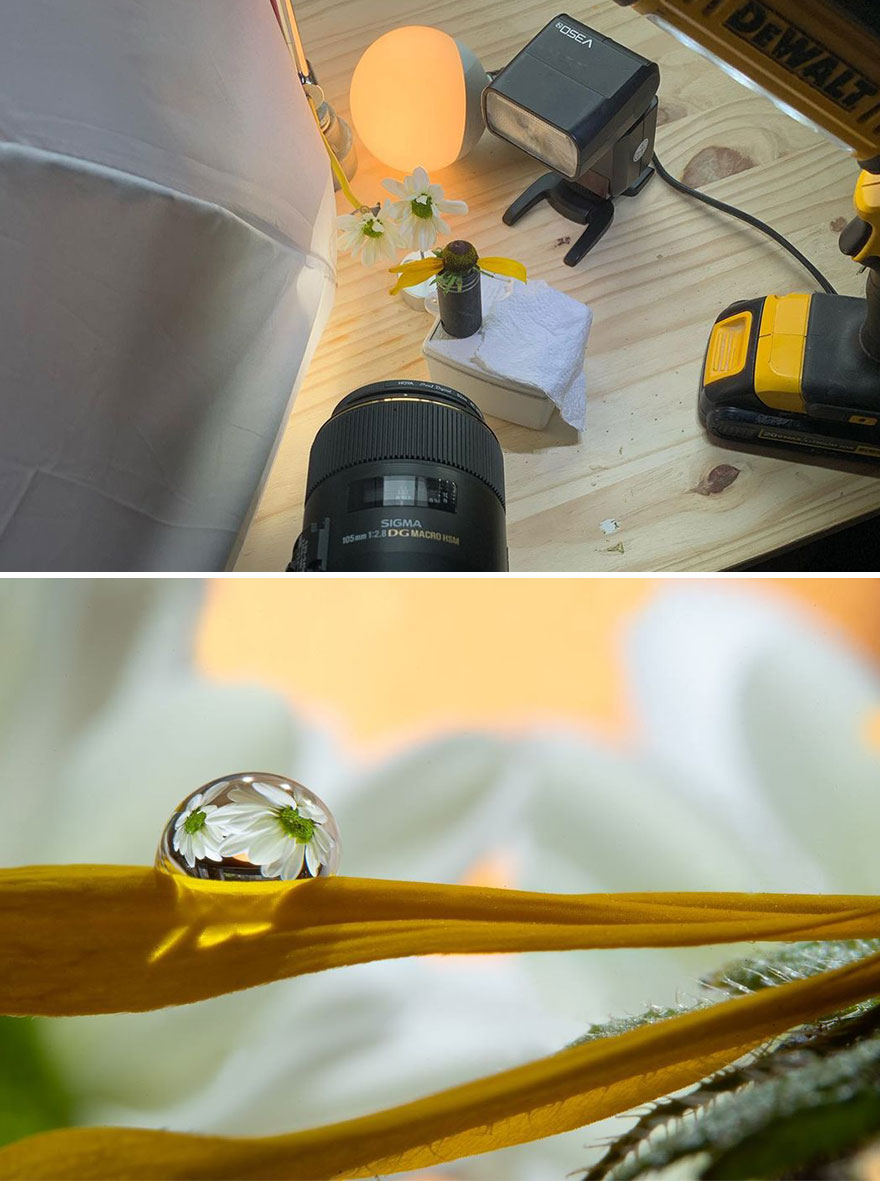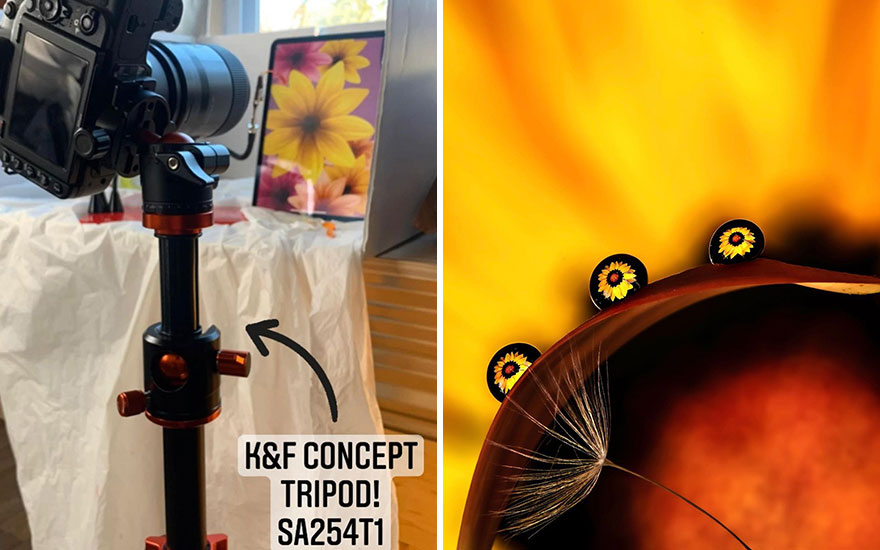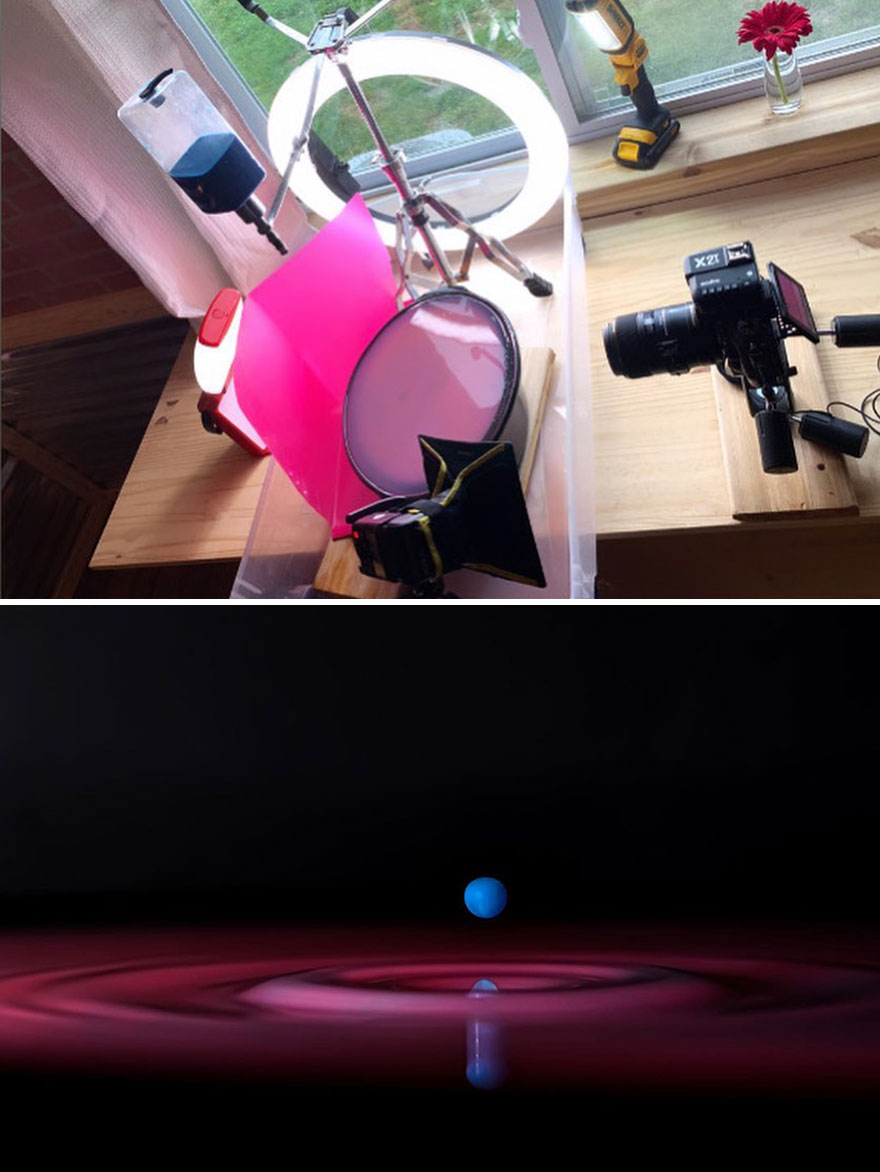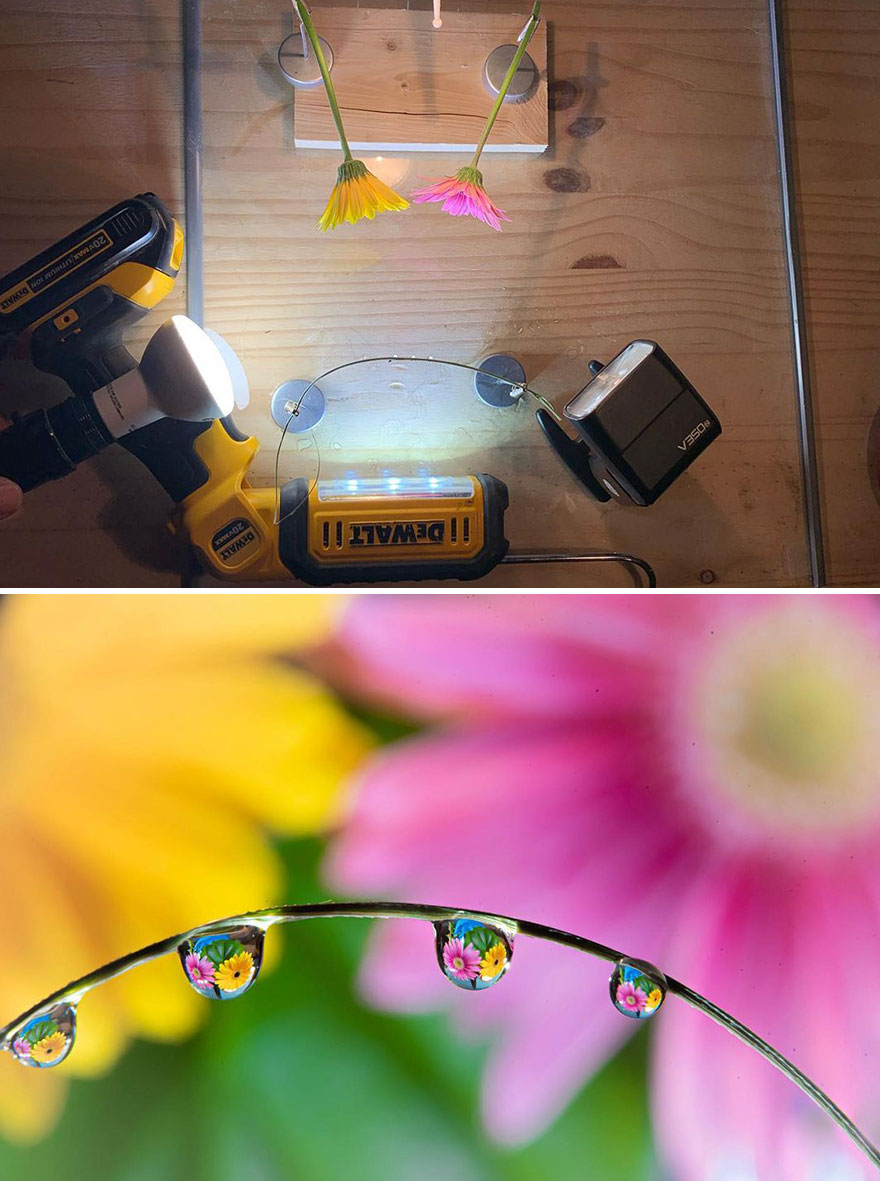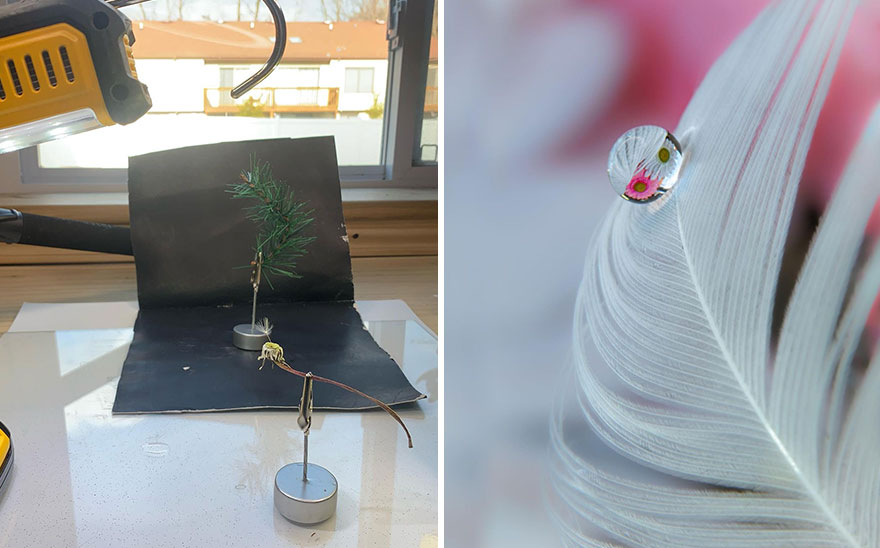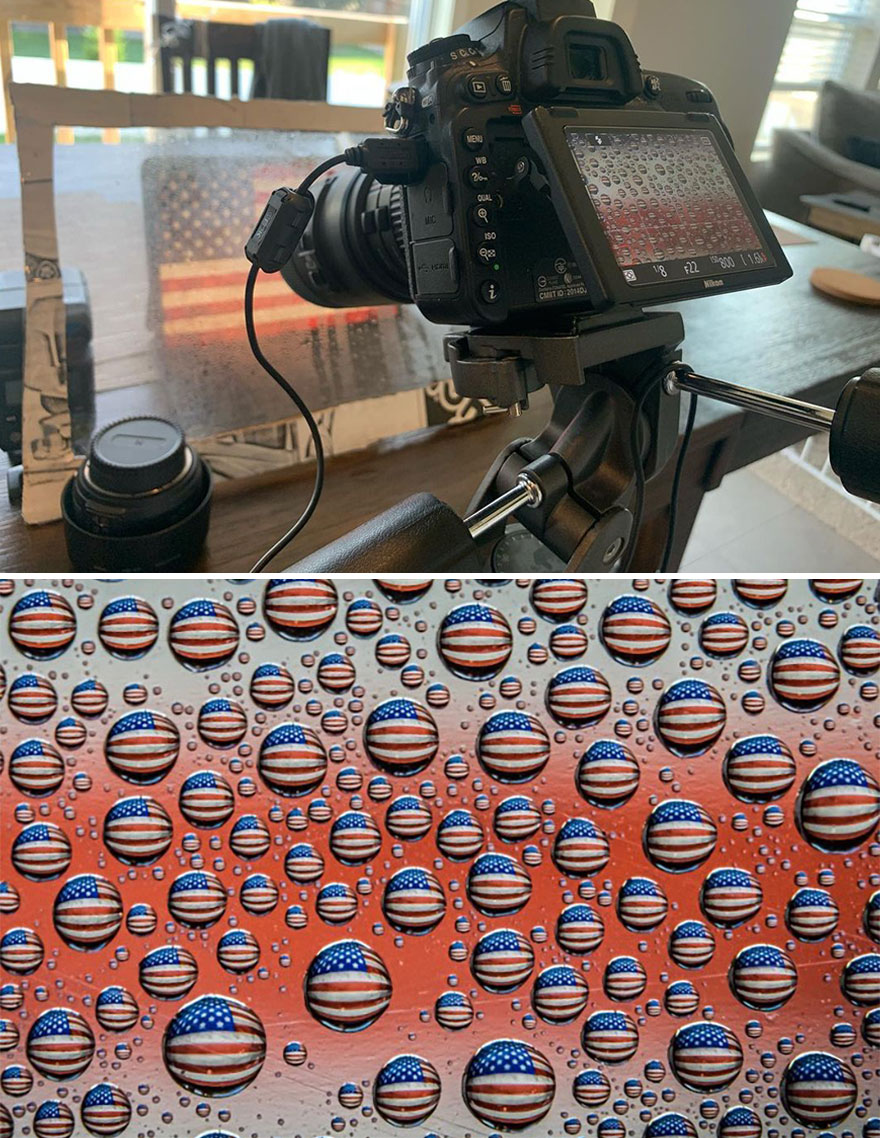 Beautiful Water Droplet Photographs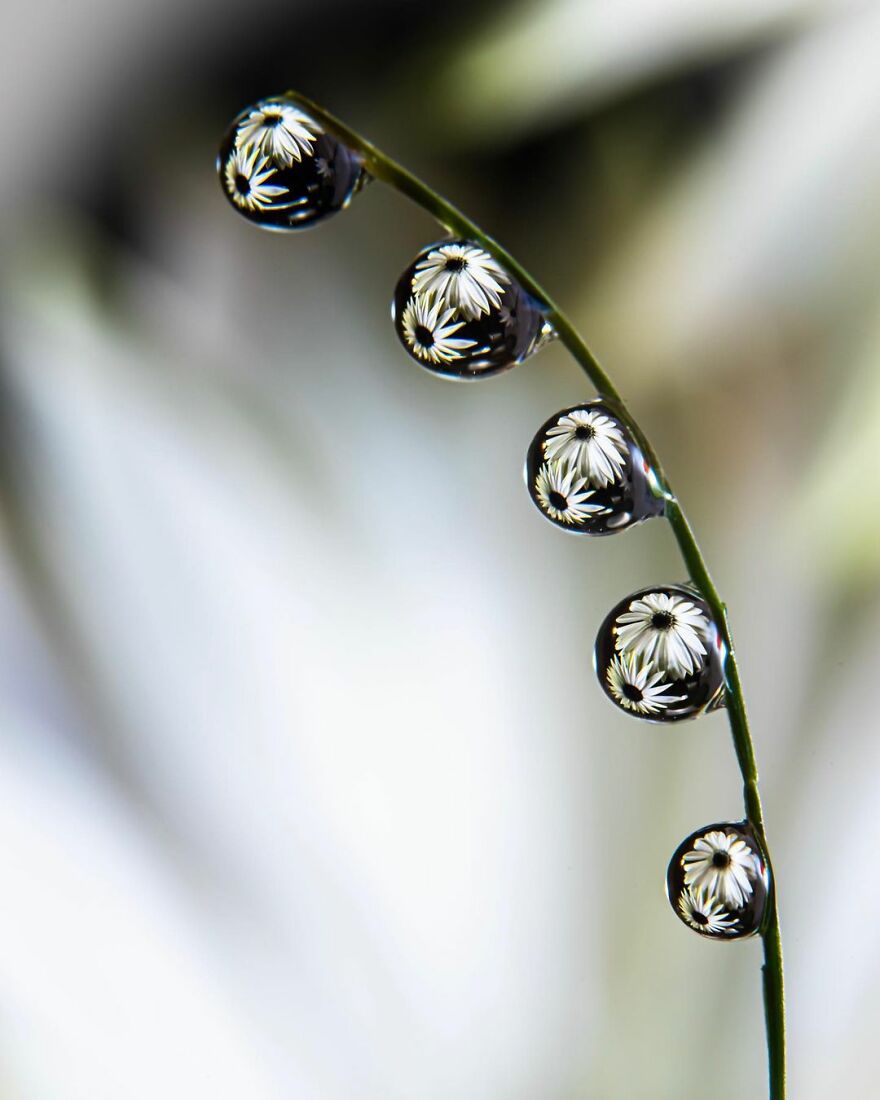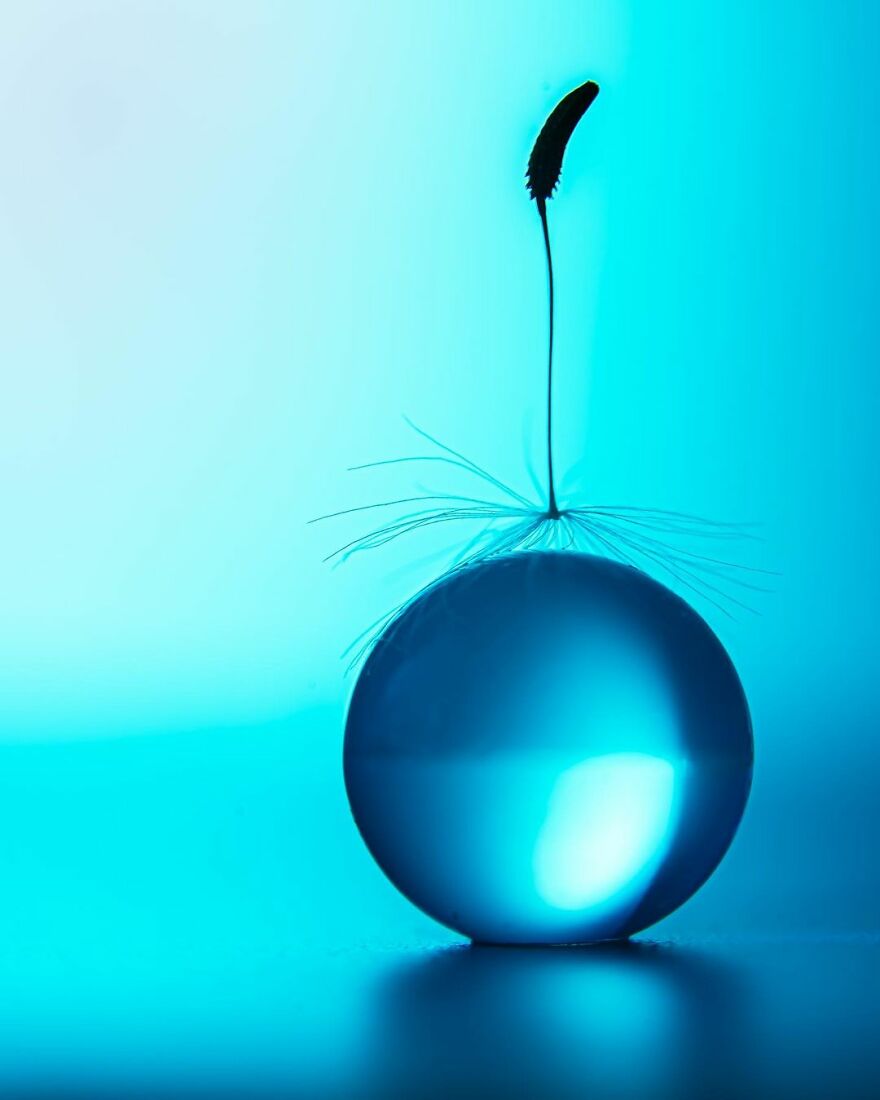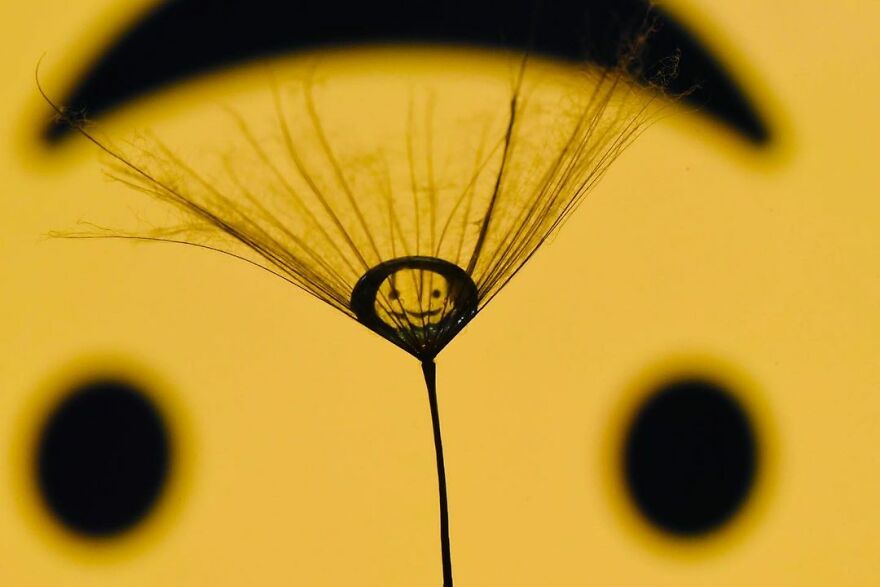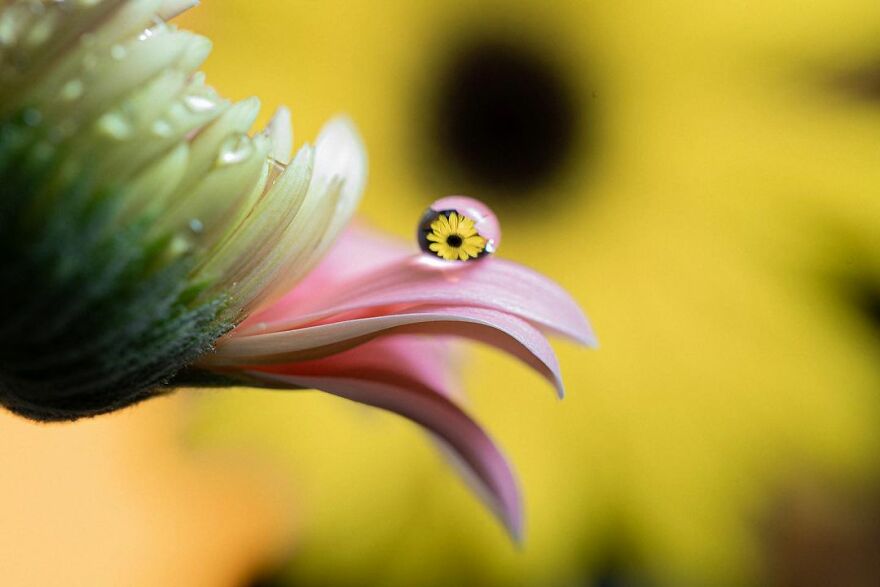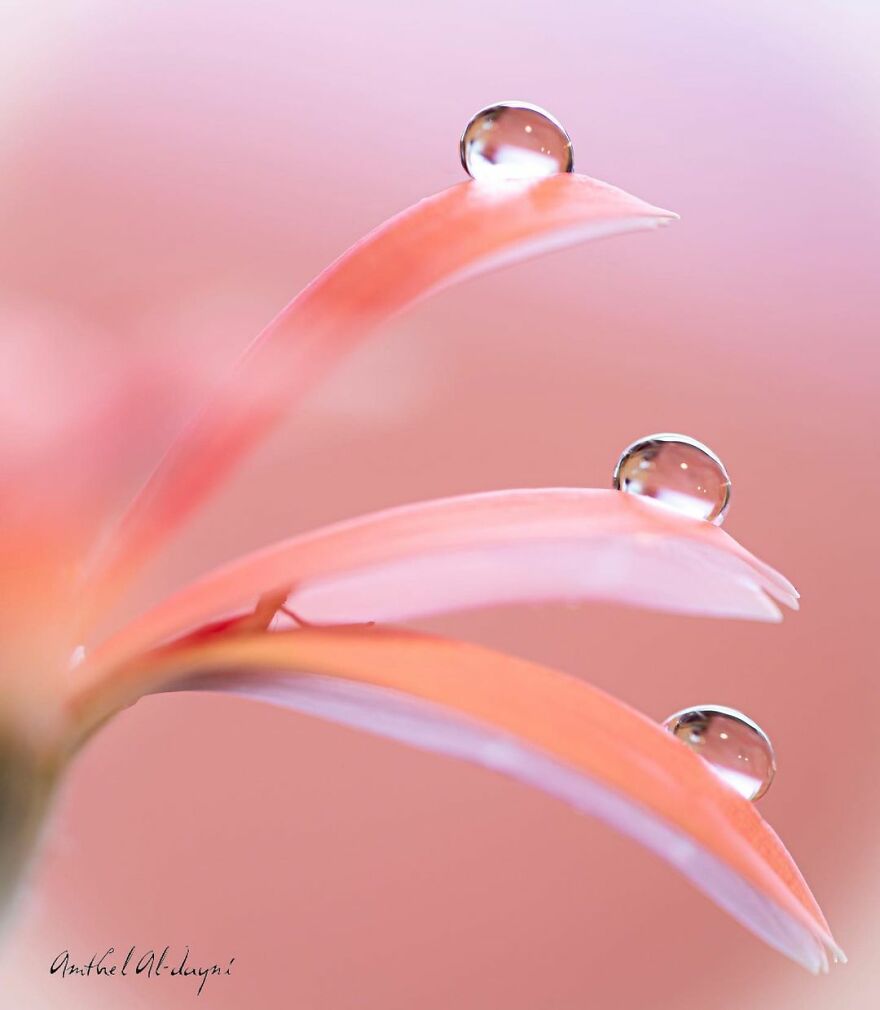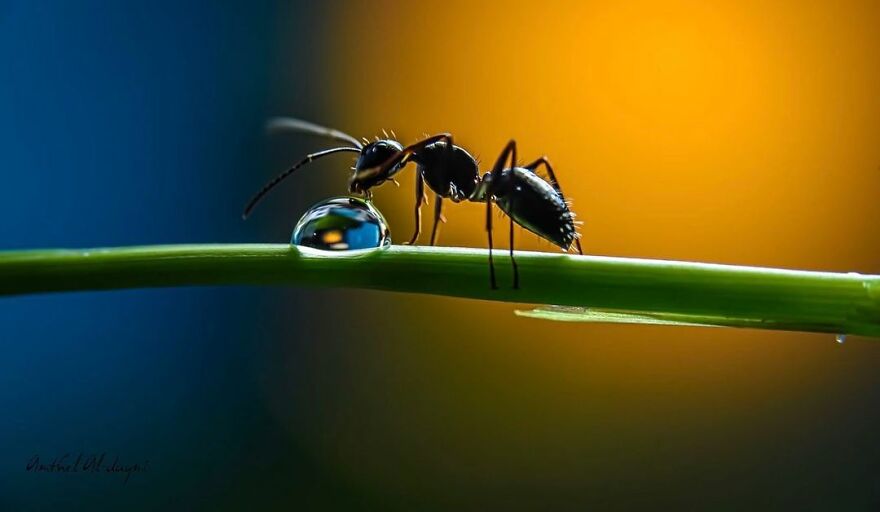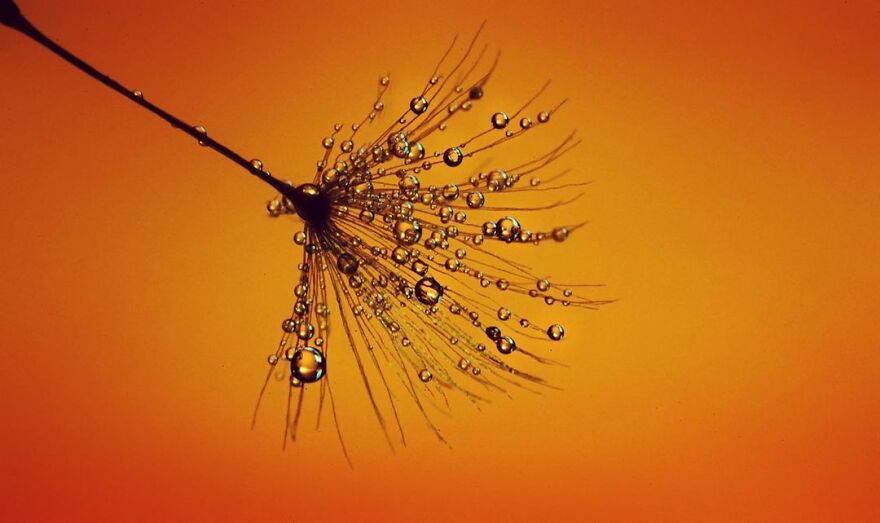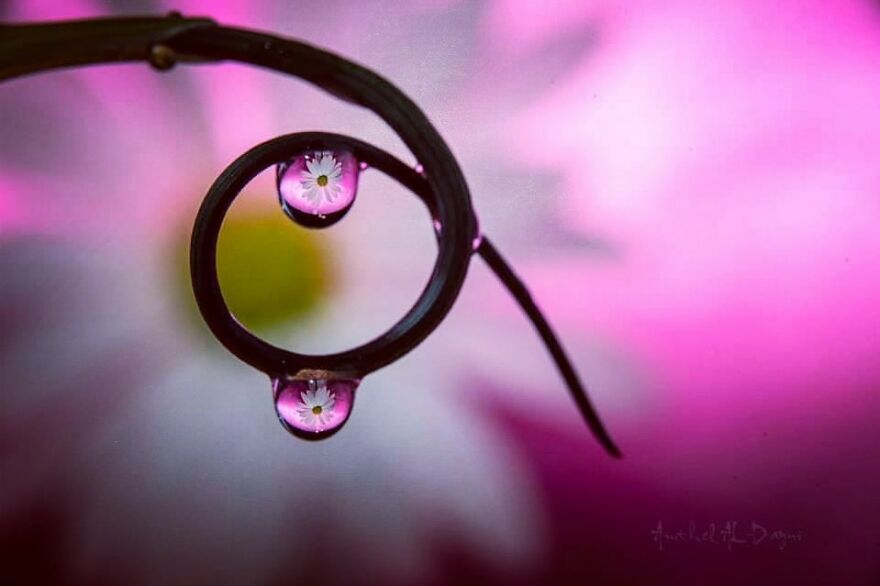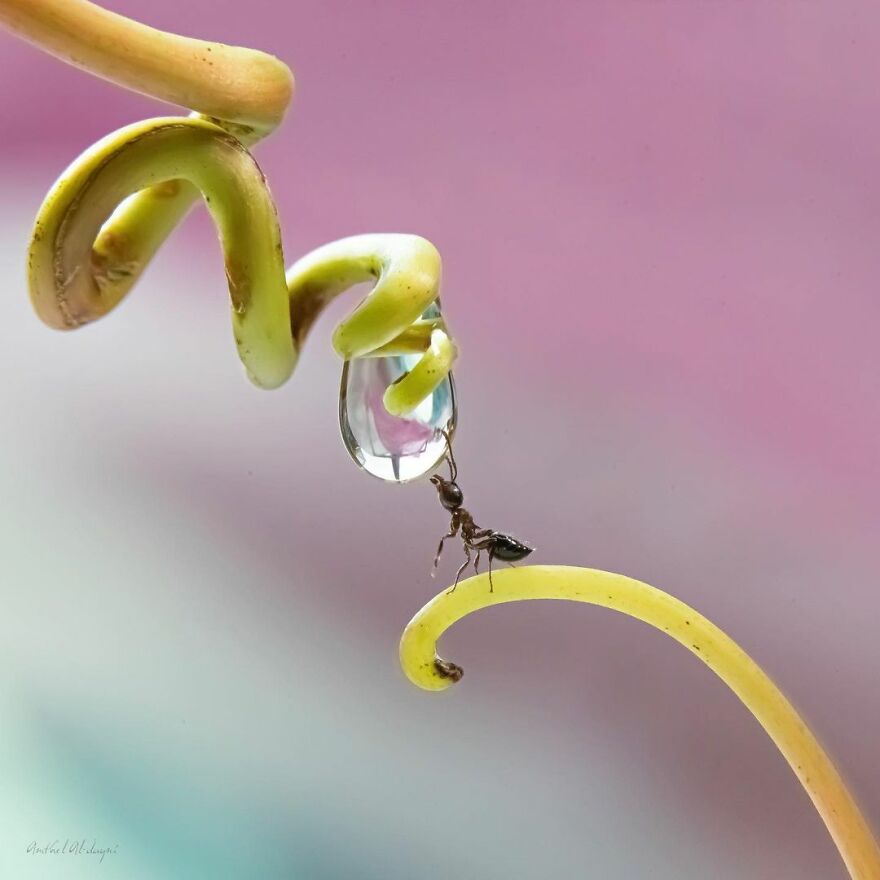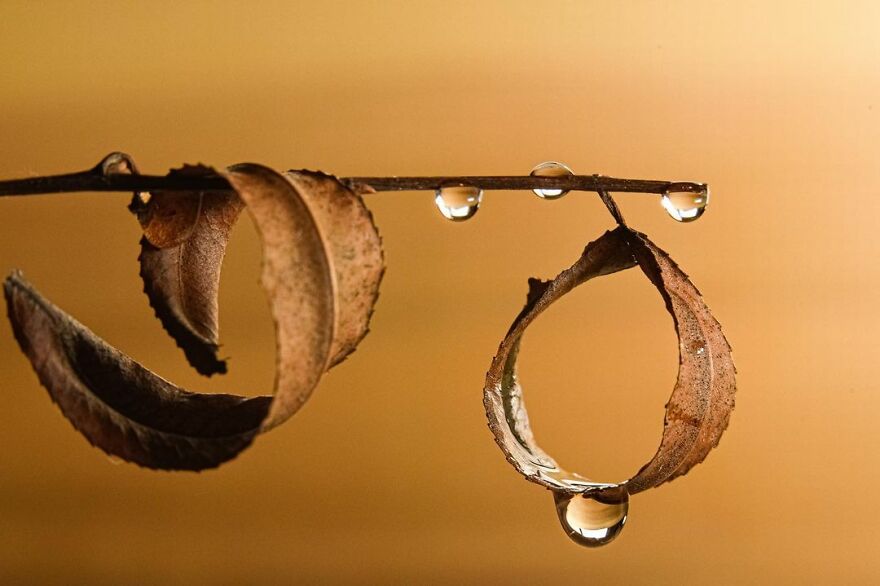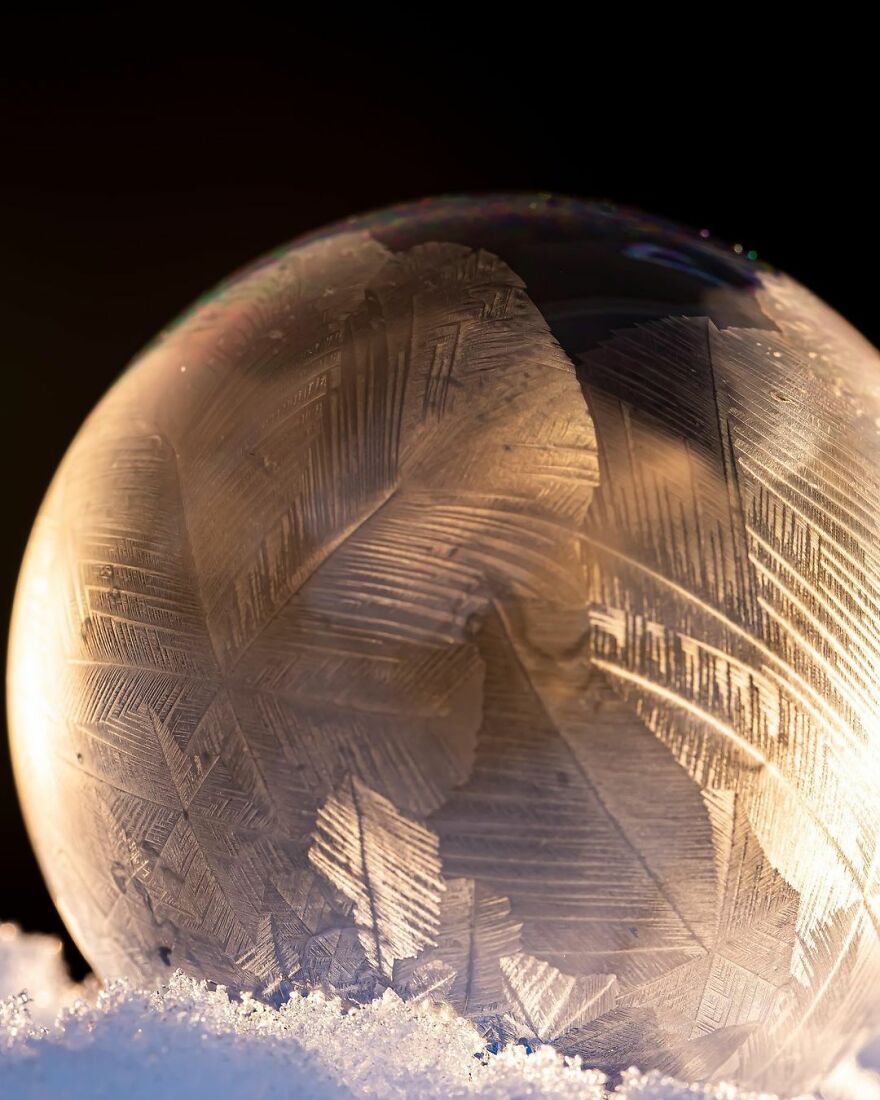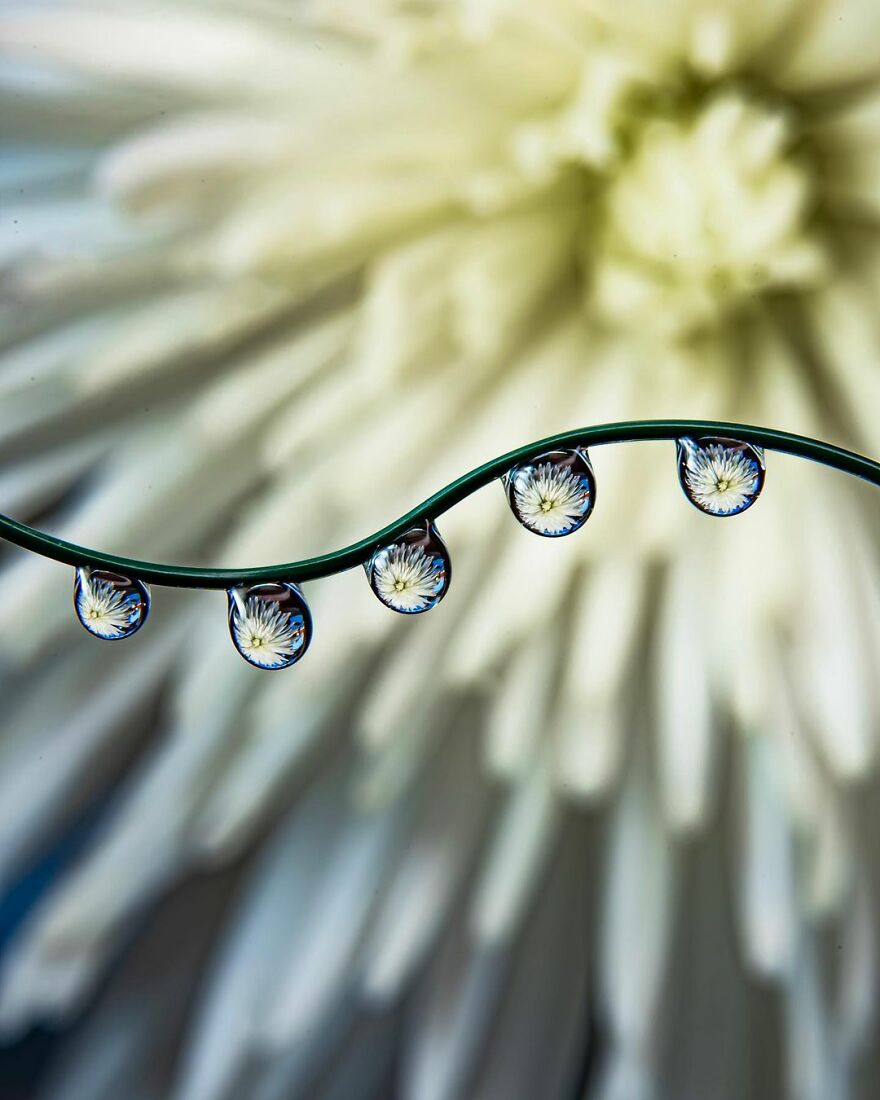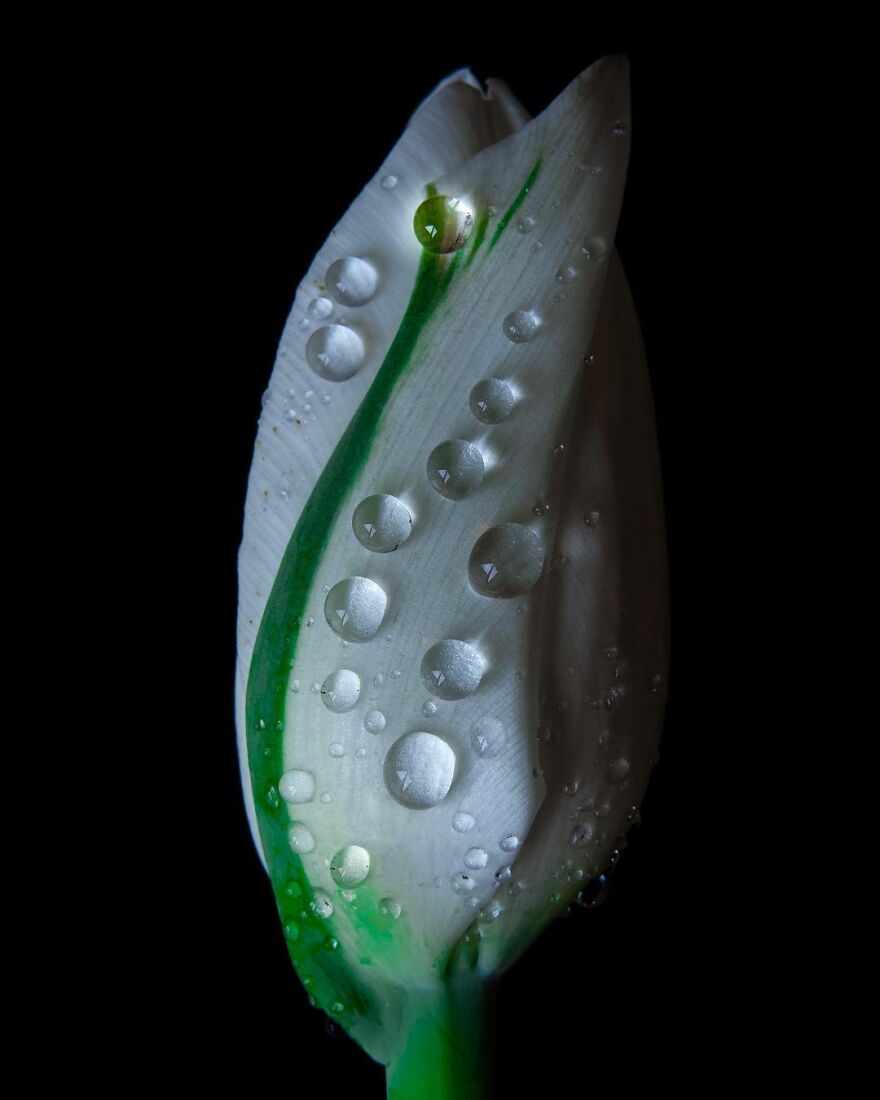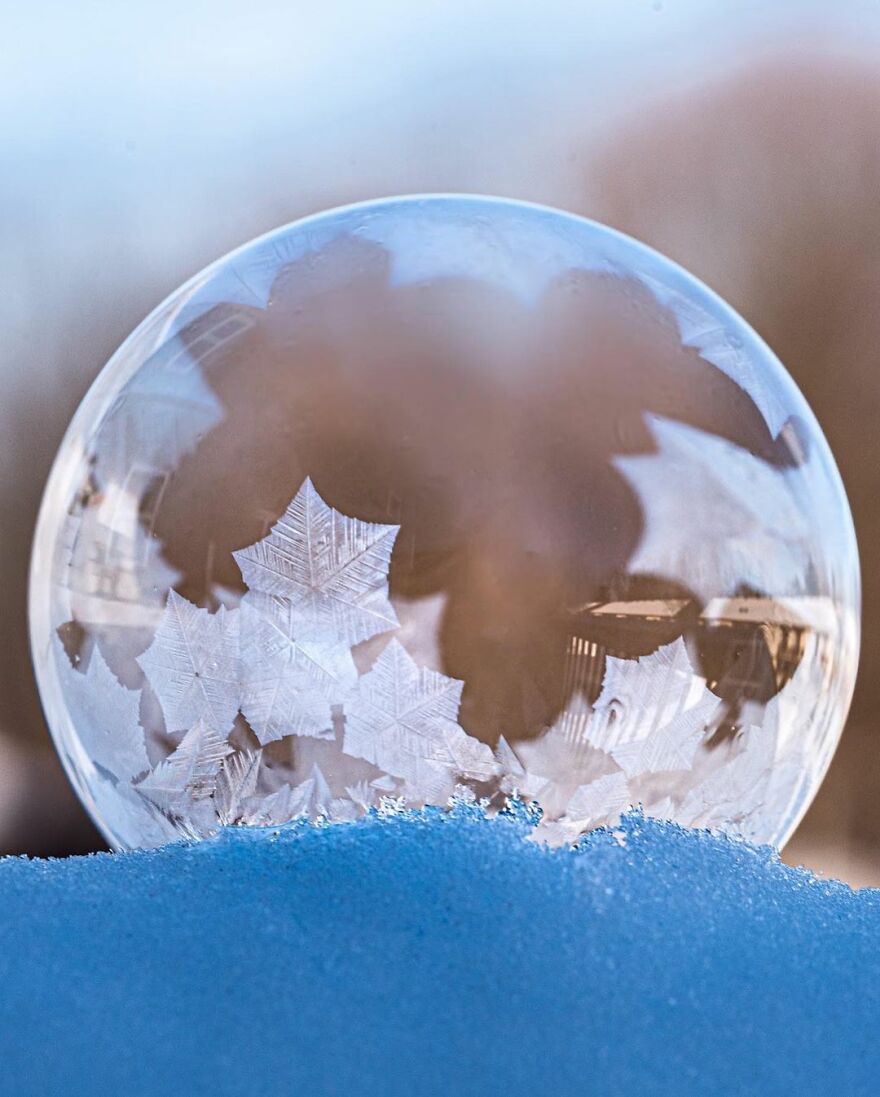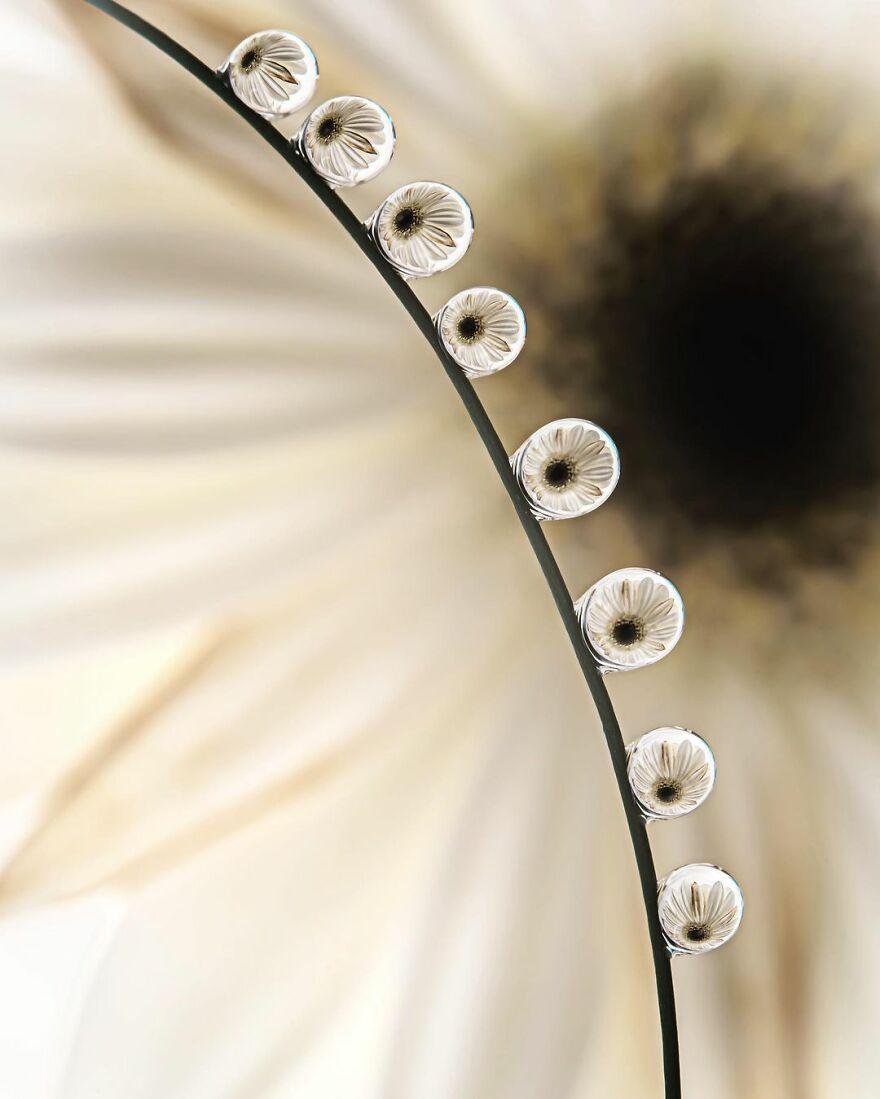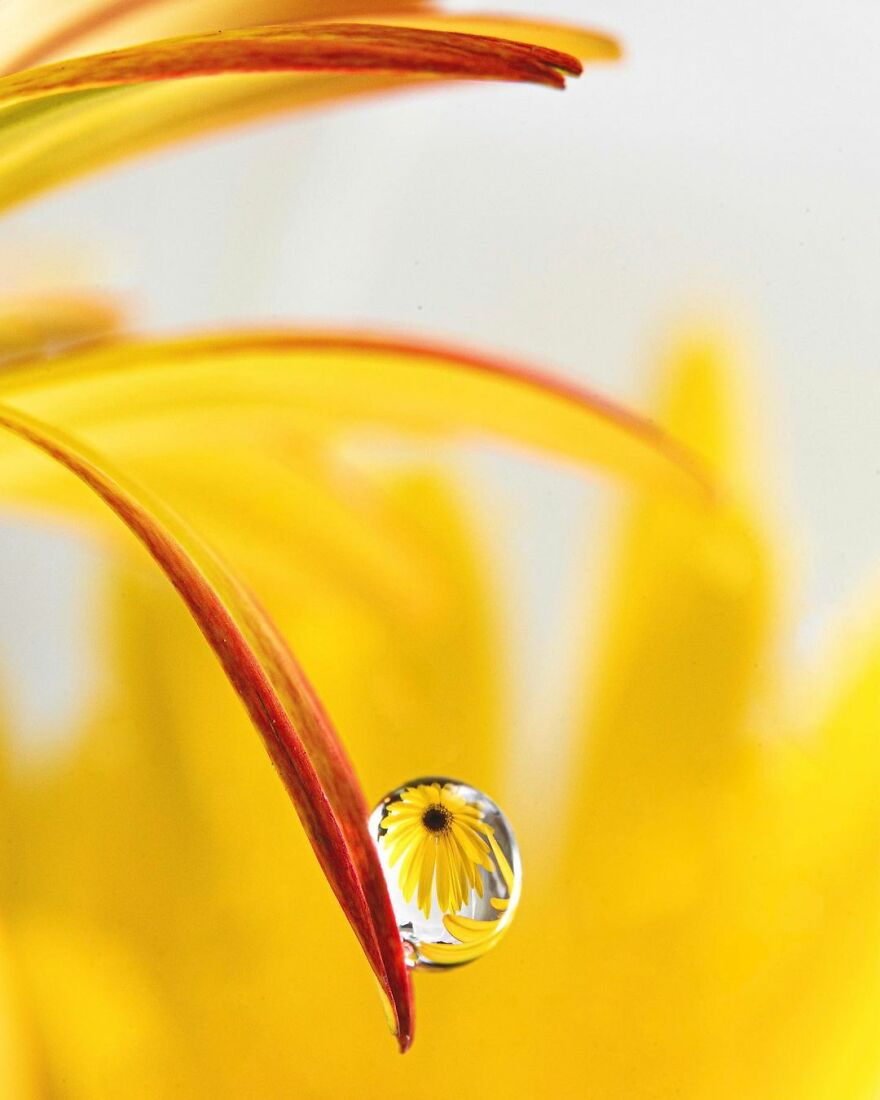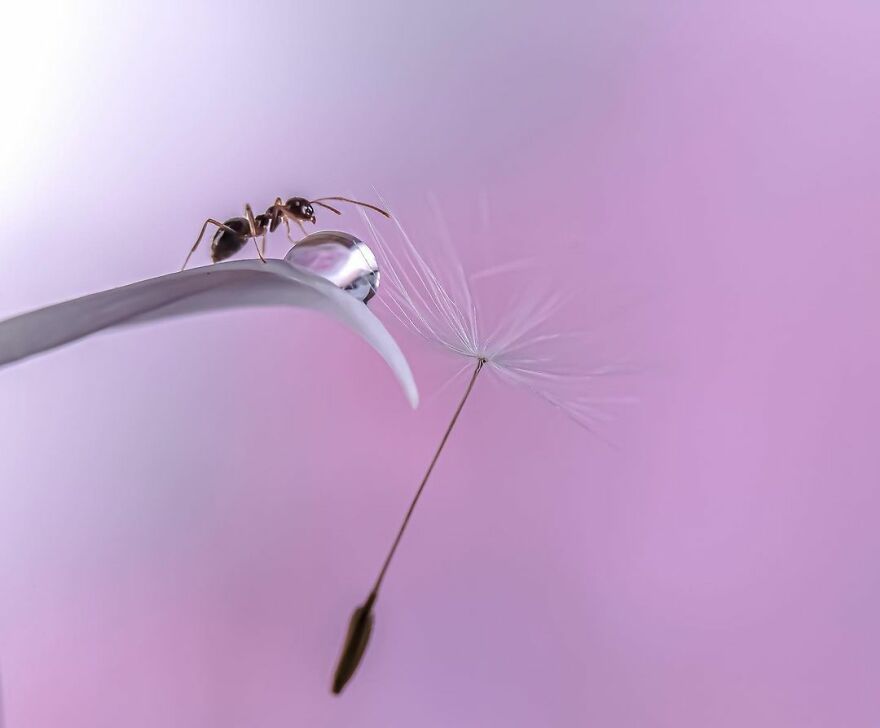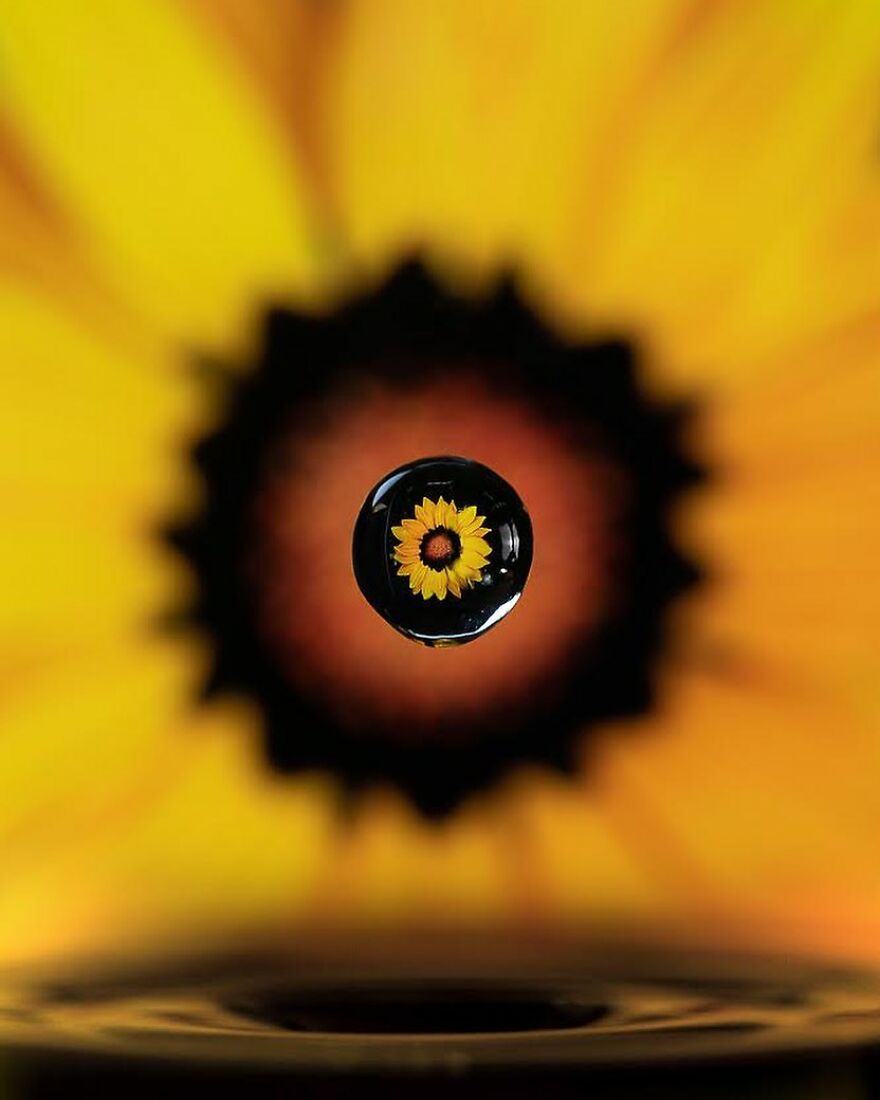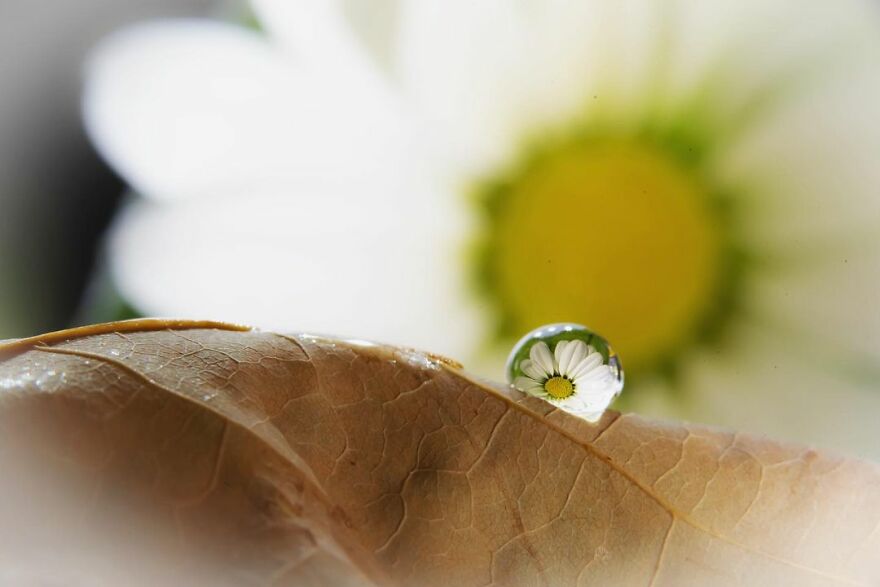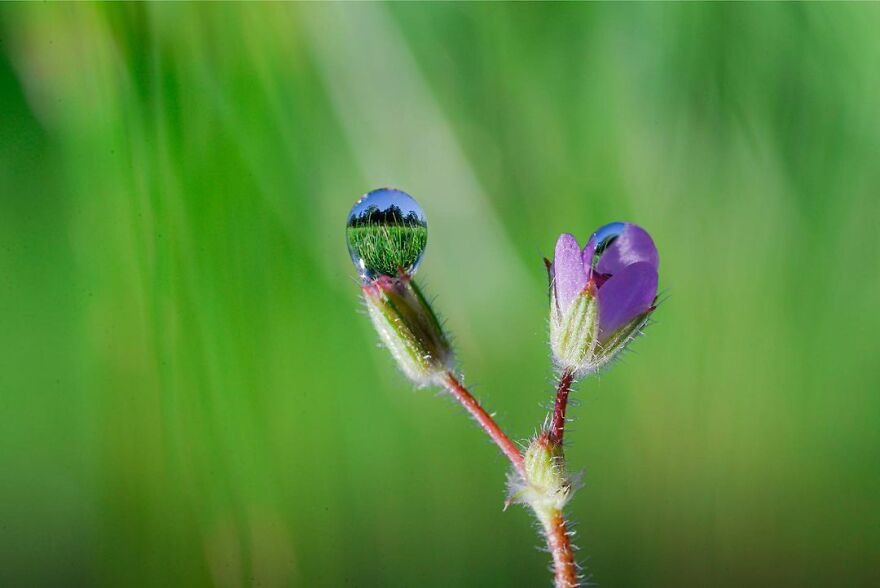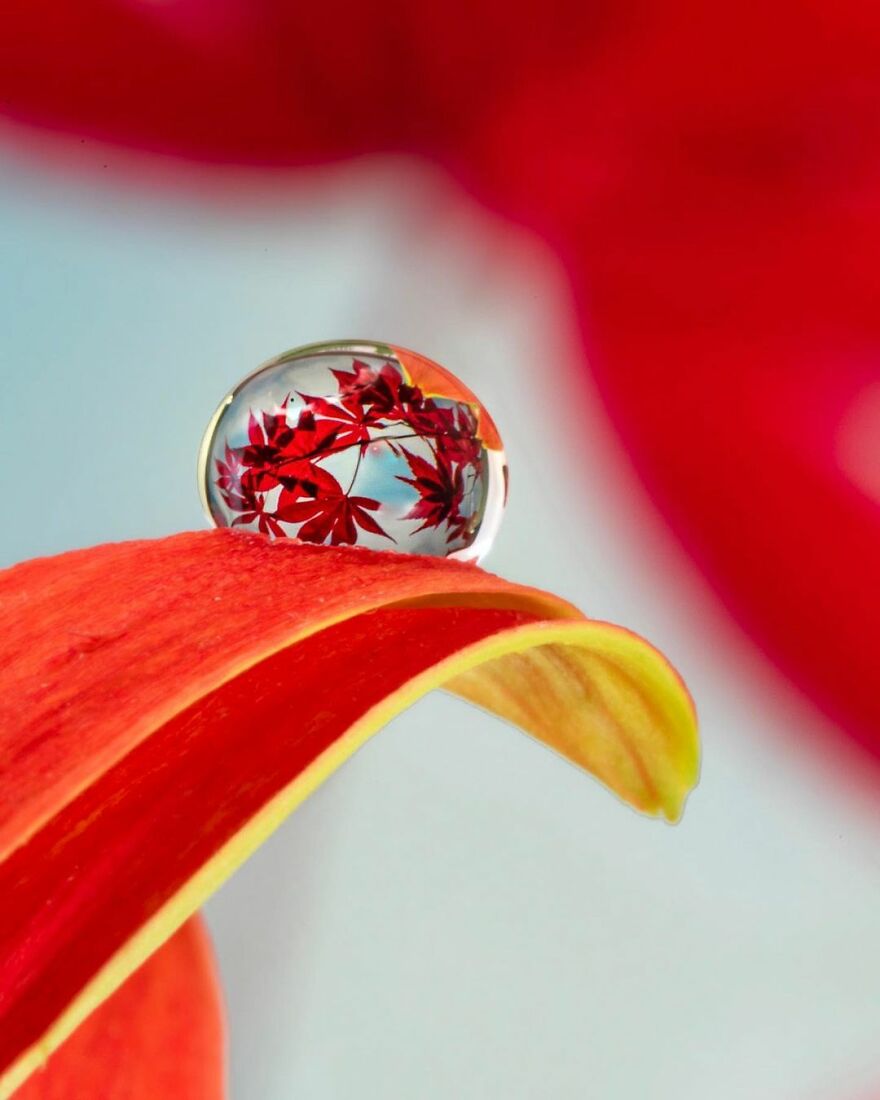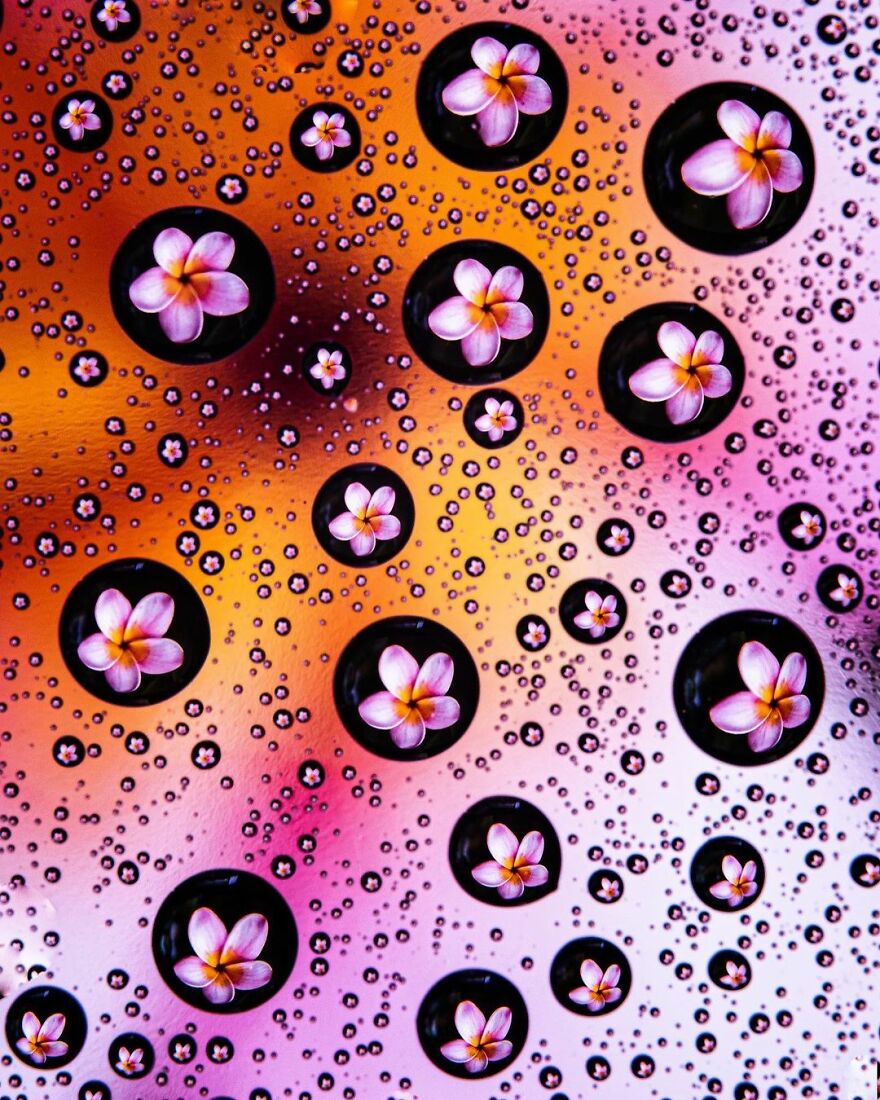 You can find Amthel Al-Dayni on the Web:
Copyrights:
All the pictures in this post are copyrighted to Amthel Al-Dayni. Their reproduction, even in part, is forbidden without the explicit approval of the rightful owners.