My project The Garden was born as the world shut down, as we were all told to stay inside. As my walls closed in I began to create a place of wonder, with no confines, where anything could grow and anything was possible.
The Garden is mostly shot in my lounge room, where I have built a set! I thought it was a lockdown project, but I was wrong. Eight months into the creation of the series, I was diagnosed with stage three breast cancer and my world changed.
Although fundamental, I consider photography to be only a small part of my art. The hundreds of hours I spend before the day of the shoot – envisioning the scene, designing and building the set, making the props, sewing the costumes – and then after the shoot editing in Photoshop are enormous and far outweigh the actual time I spend holding the camera.
Each of these steps is purposeful, every decision carrying weight towards telling the story of the image. Each color, shape, and texture has deep meaning.
The Garden began as pure escapism but with my breast cancer diagnosis, the journey shifted. Over the following months, from the scenes I created began emerging the themes that were being mirrored in my experience of what was happening in my world. Each image began to reflect the wild journey of fear and uncertainty I found myself on, but woven through the tales were signs of hope, fragility, rebirth, and new beginnings.
You can find Renée Hibbert on the Web:
#1 From The Midnight Mist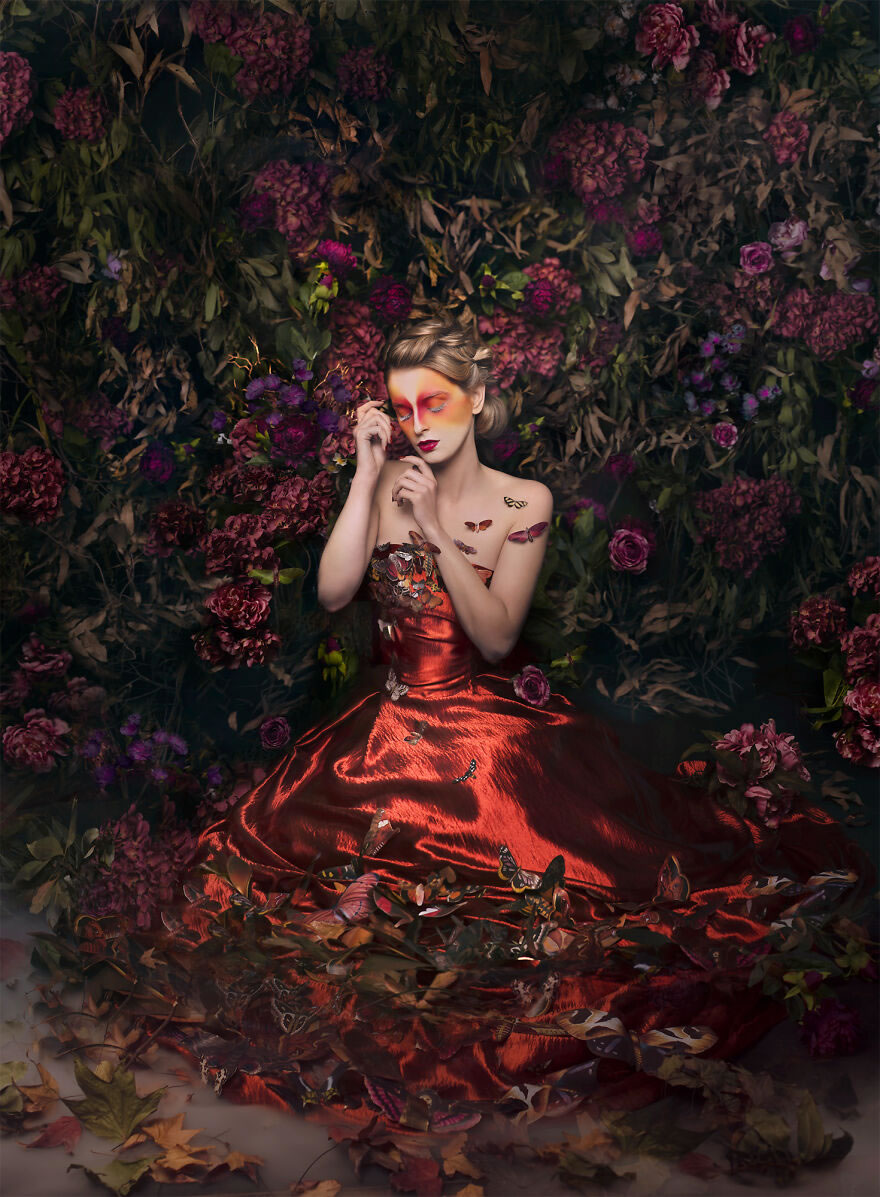 #2 The Reign Of The Moon Queen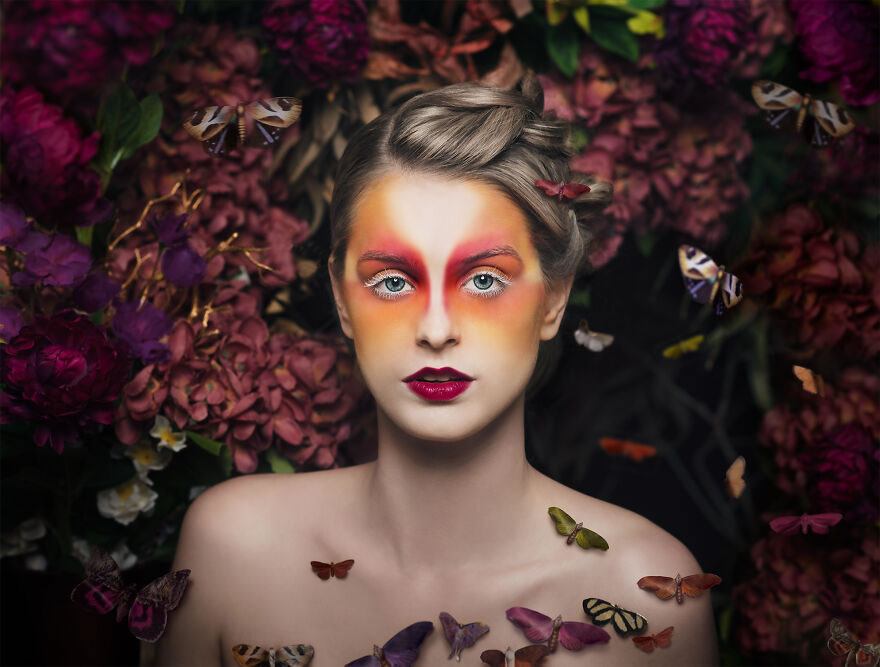 #3 In Her Eyes, The Stars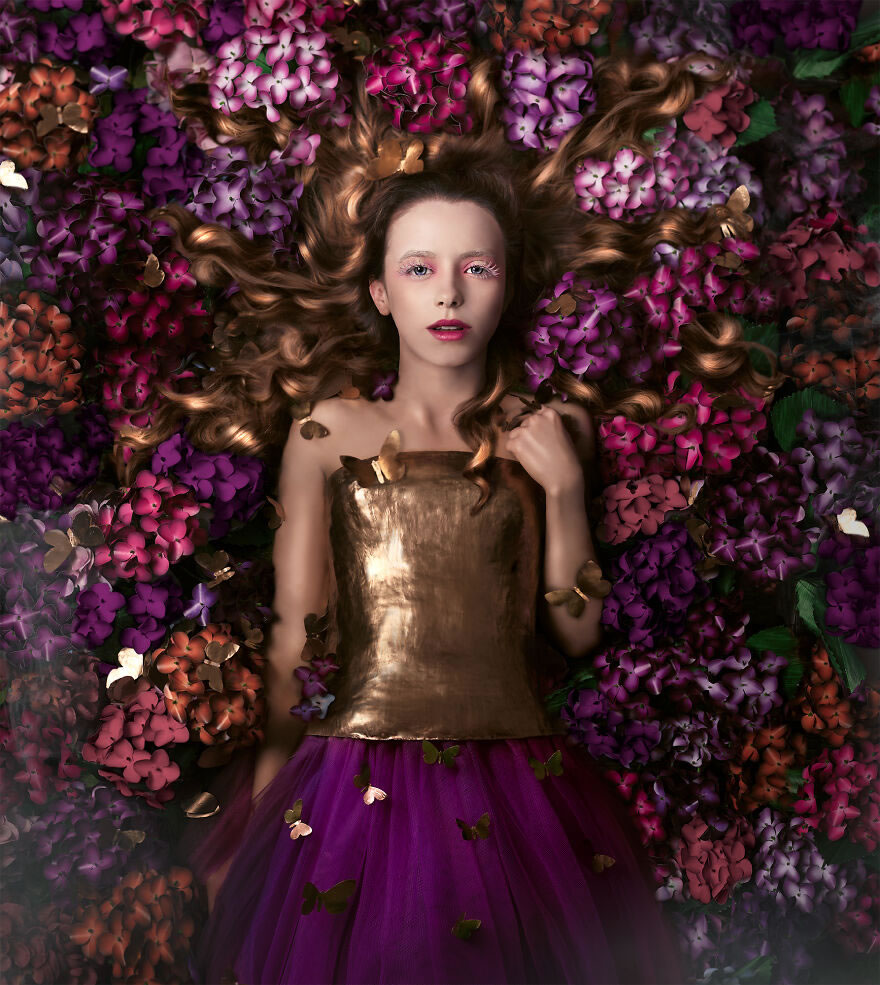 #4 Hera's Watchman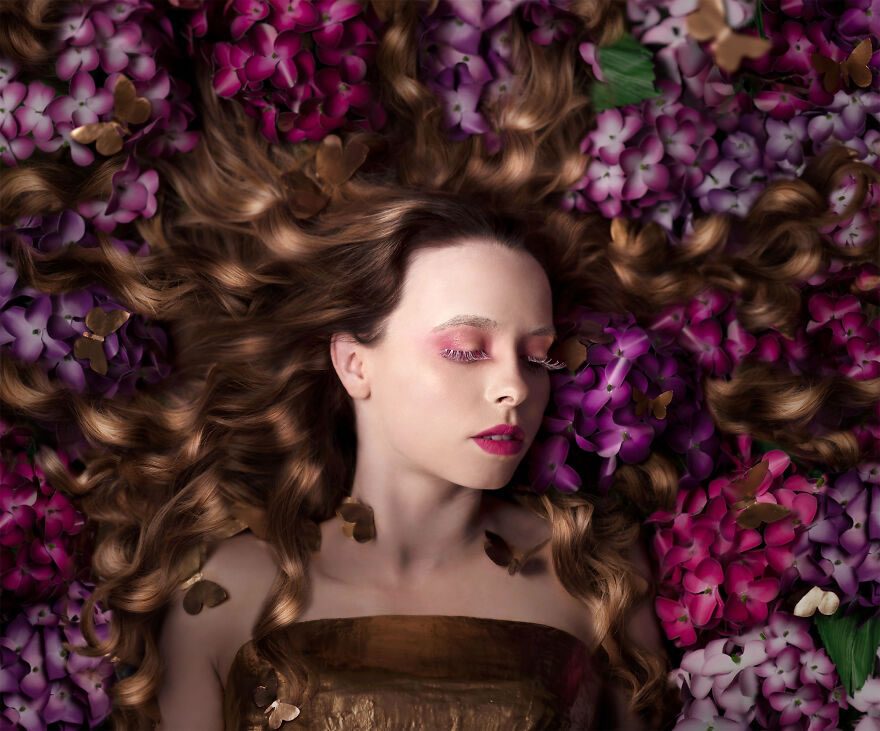 #5 Summer's Silent Secret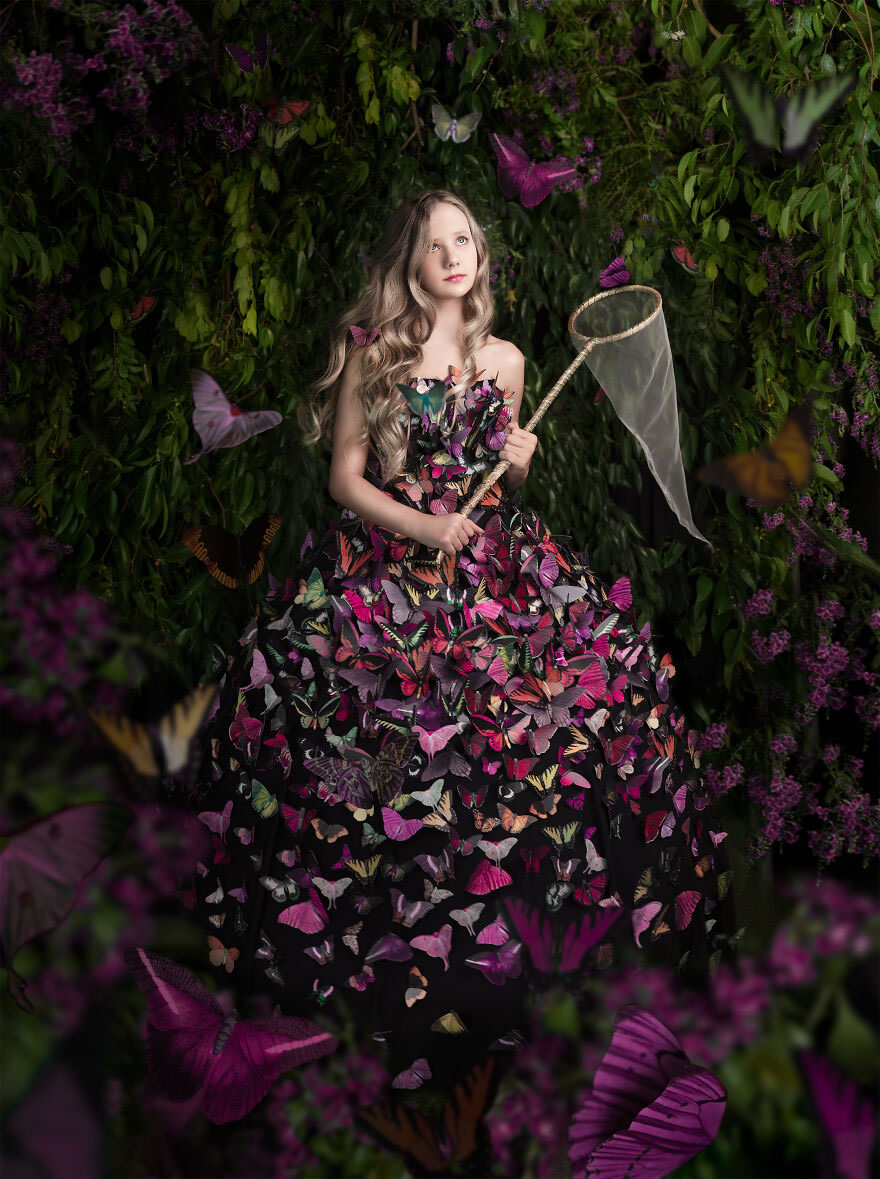 #6 I Awake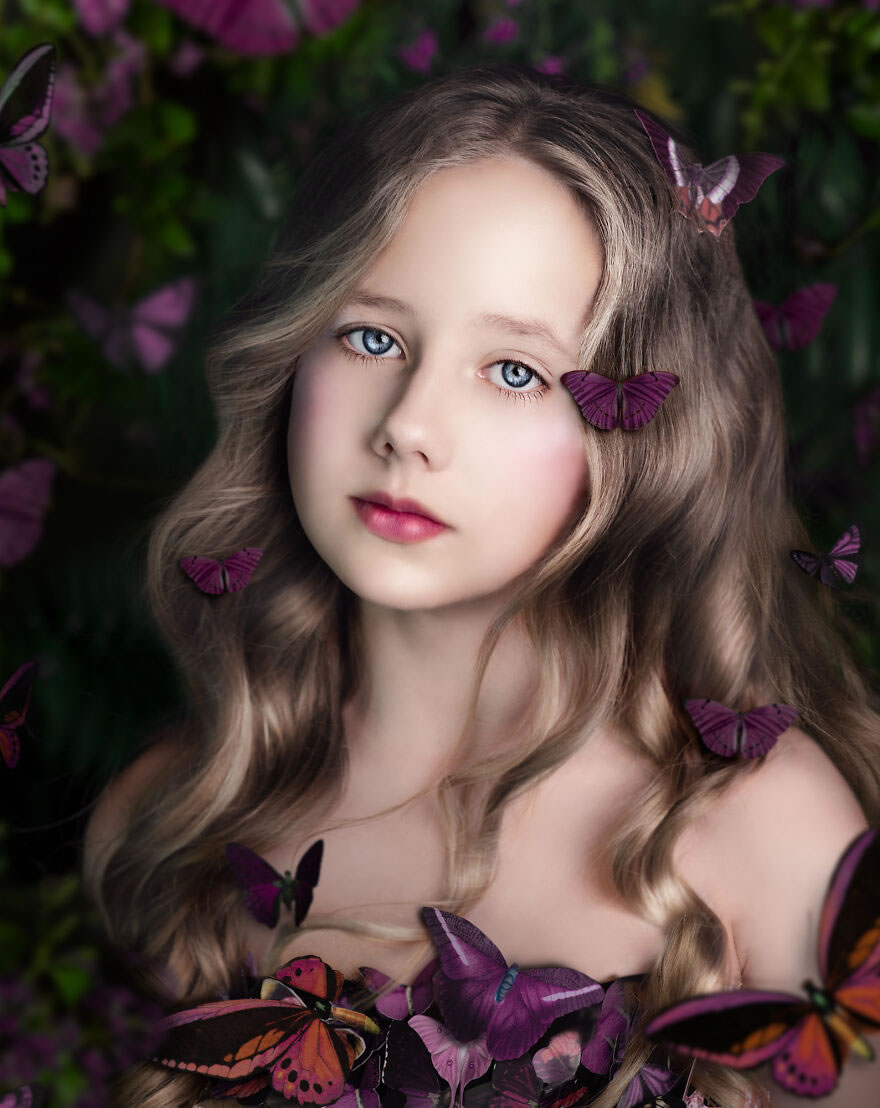 #7 The Chaos Of Colour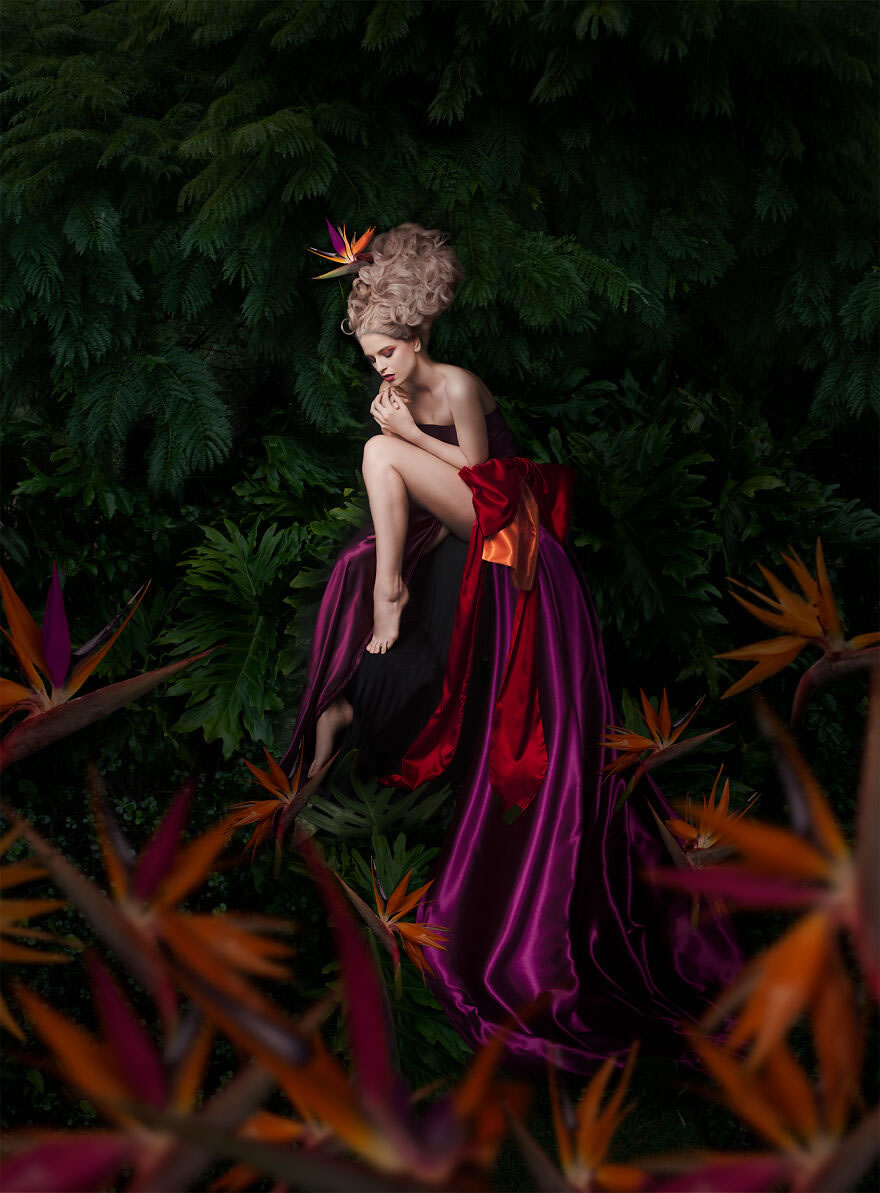 #8 The Darkest Night Of Summer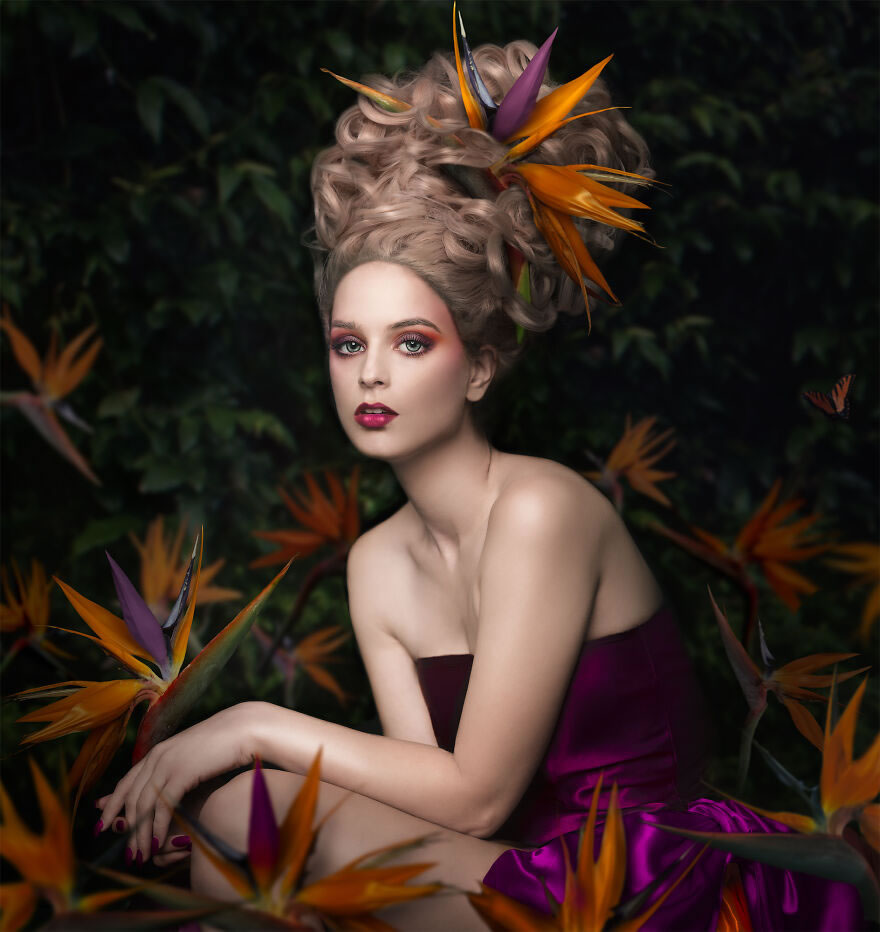 #9 The Golden Wings Of Dawn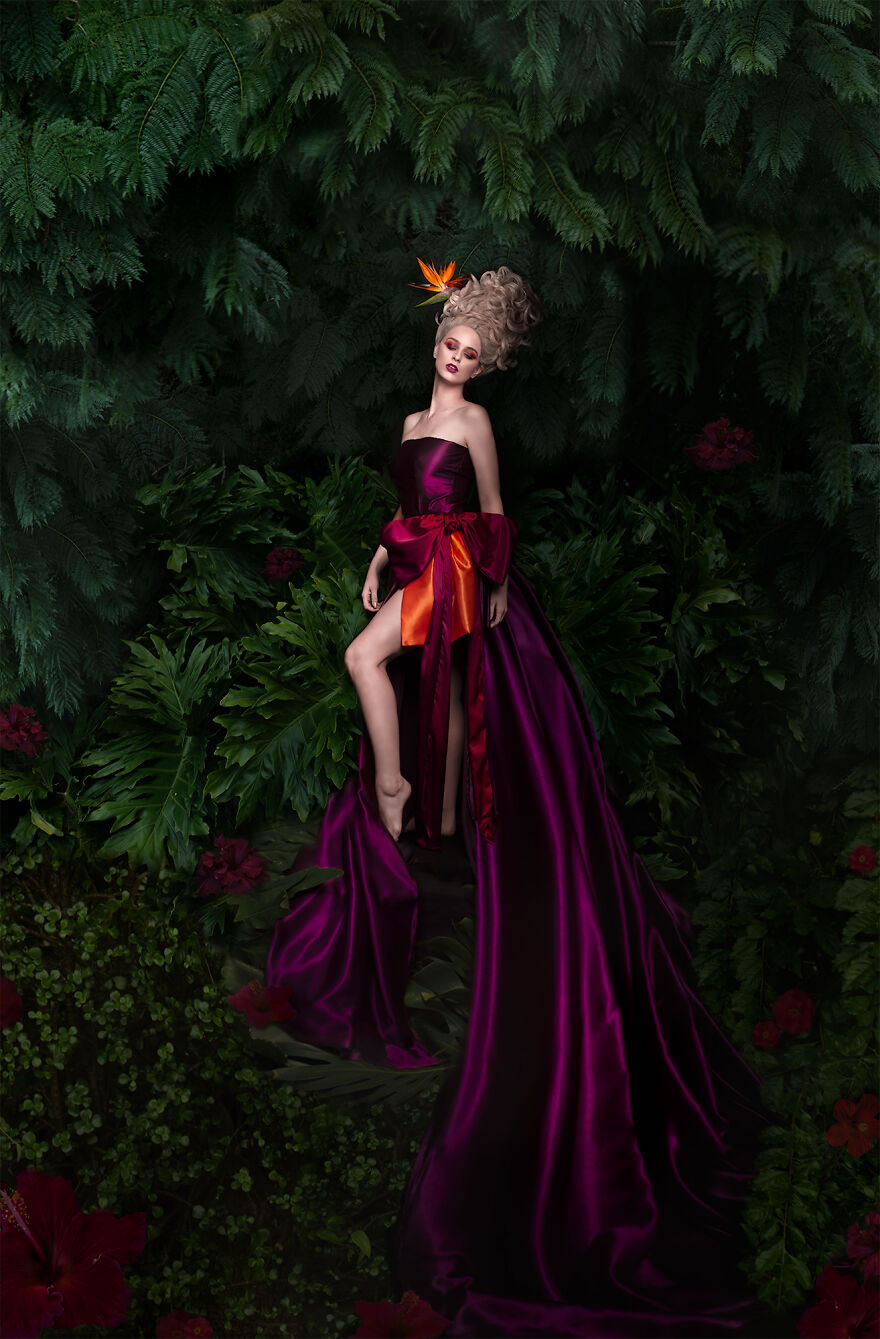 #10 Home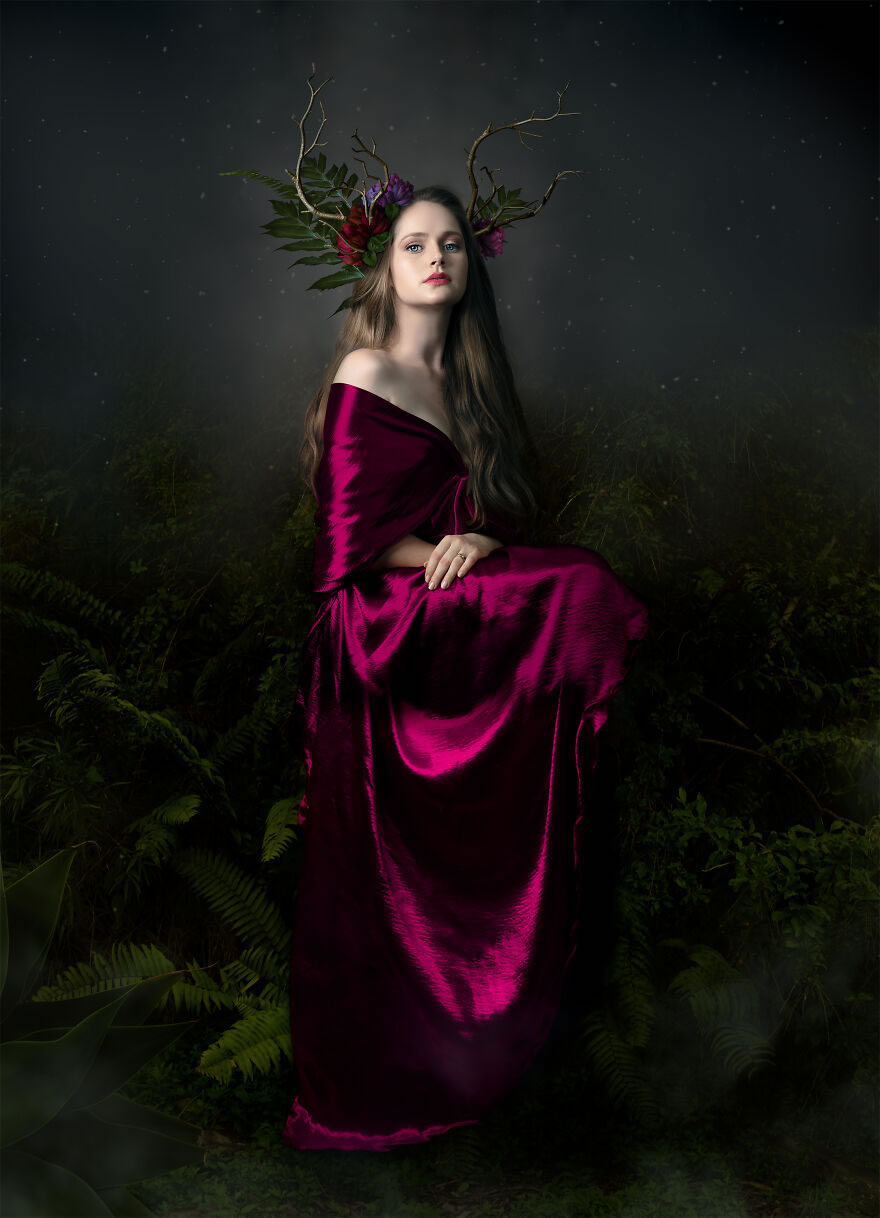 #11 A Chrysalis Soul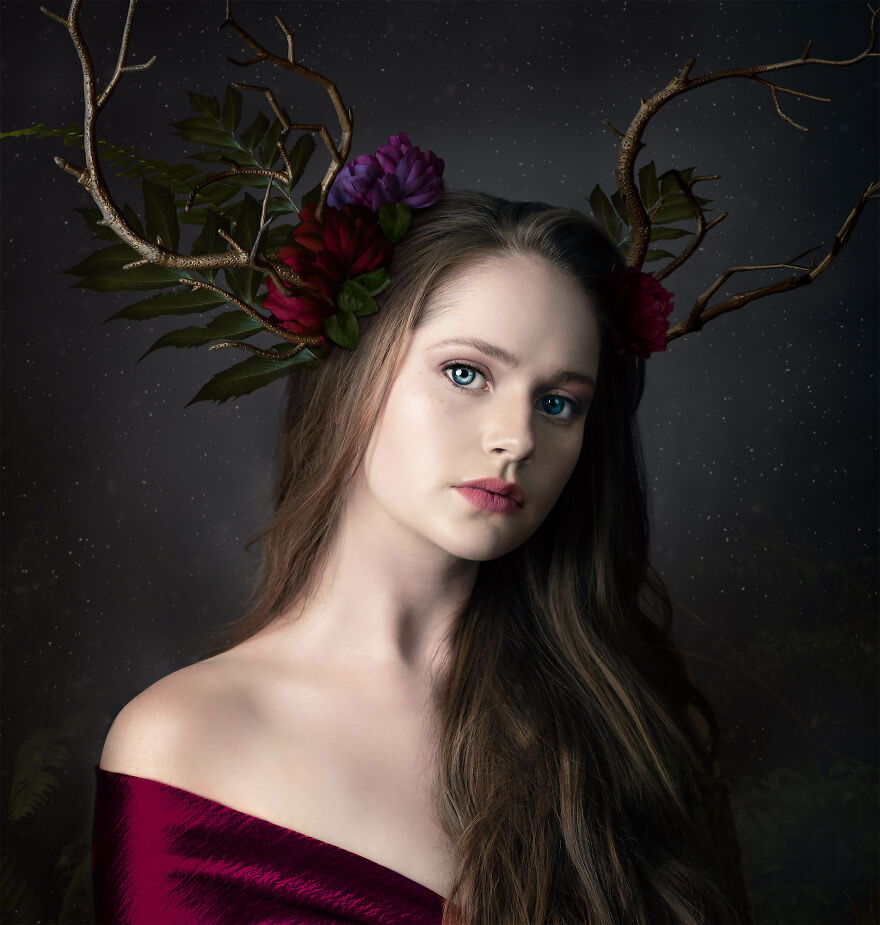 #12 Sweet Somnia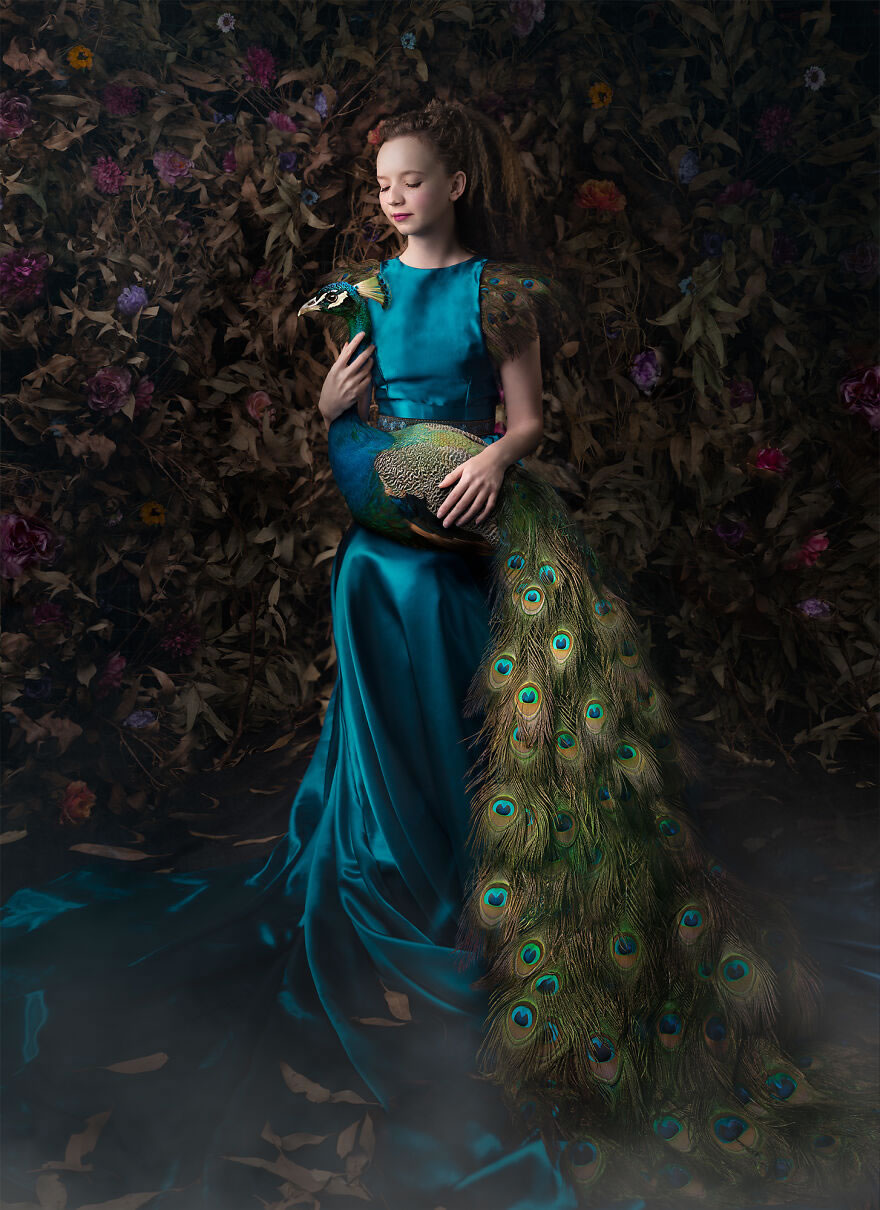 #13 Paradise Lost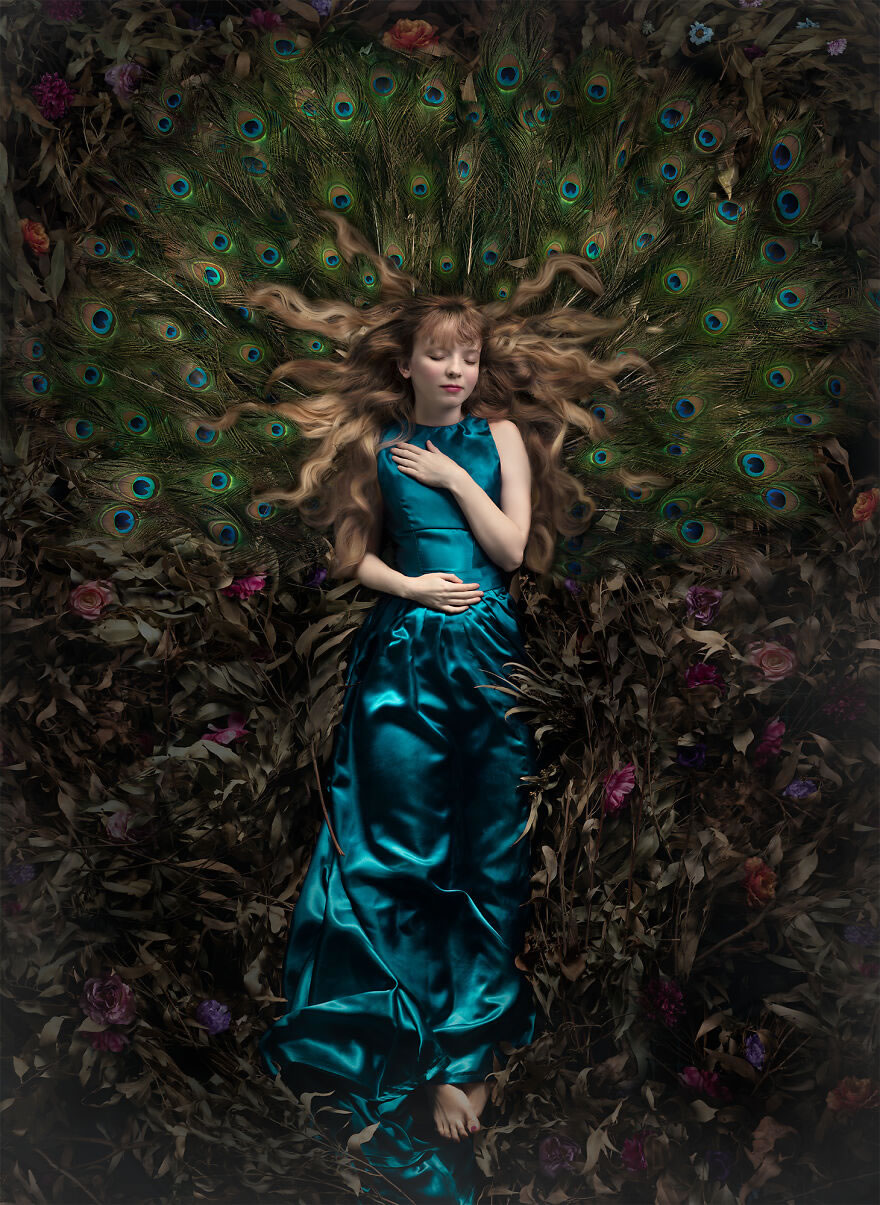 #14 The Promise Of Sunrise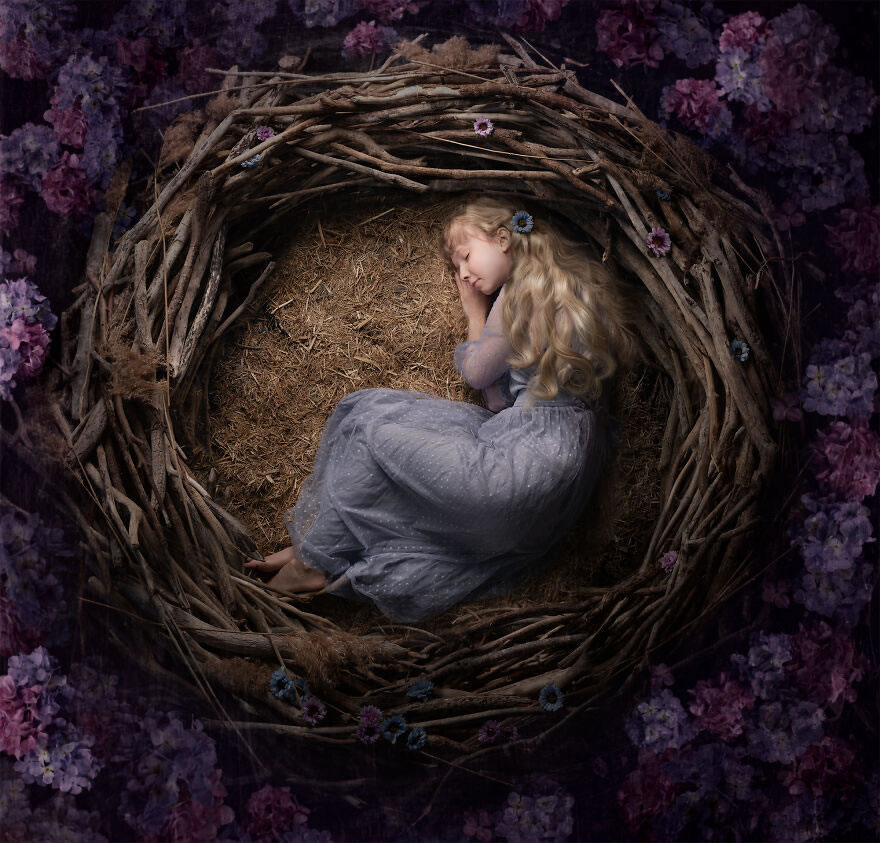 ---
Don't miss to check these articles: