Even though we might not always notice it, time flies by incredibly fast, and it's only when we look back at our old pictures that we notice just how much things changed. Thankfully, there's a whole online community that's entirely dedicated to these old pictures, and it's absolutely fascinating.
The online community is called The Way We Were and its 529k members regularly share vintage pictures showing what normal everyday life was like back in the day, giving us a unique glimpse at just how much some things changed throughout history. See some of the most interesting pictures taken 50, 100, or even more years ago in the gallery below!
All photos are linked and lead to the sources from which they were taken. Please feel free to explore further works of these photographers on their collections or their personal sites.
#1 1976 vs. 2018; 42 years and we're still going strong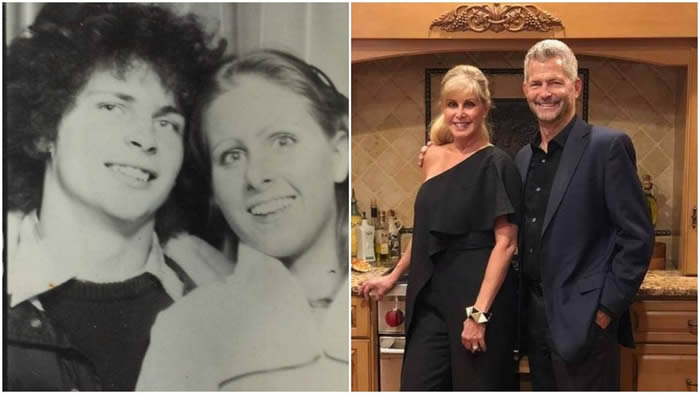 Image Source: NoBallsNoBabies
#2 My dad would have been 71 this month, we lost him last year to cancer. This is him at a rugby match in the 1970's.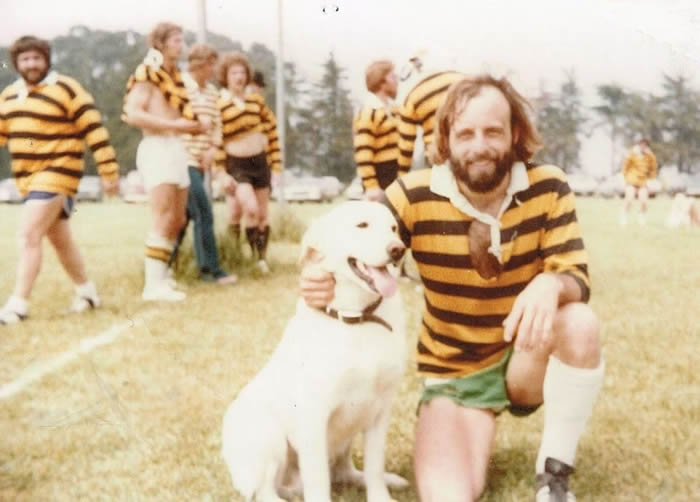 Image Source: WineAndTherapy
#3 My Dad died this week, and I was going through photos for the memorial slideshow. Here are my parents in a very early 70's kitchen, but mostly I really like how they are looking at each other.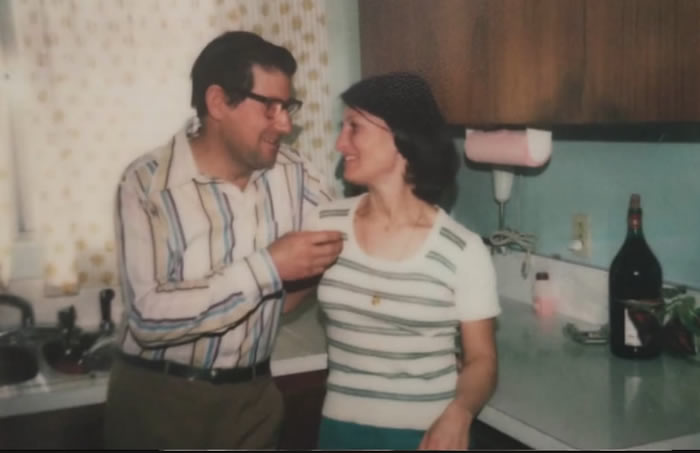 Image Source: SusanaChingona
#4 Mom and me on my '71 CB750, on a summer afternoon, so long ago . . . (1972)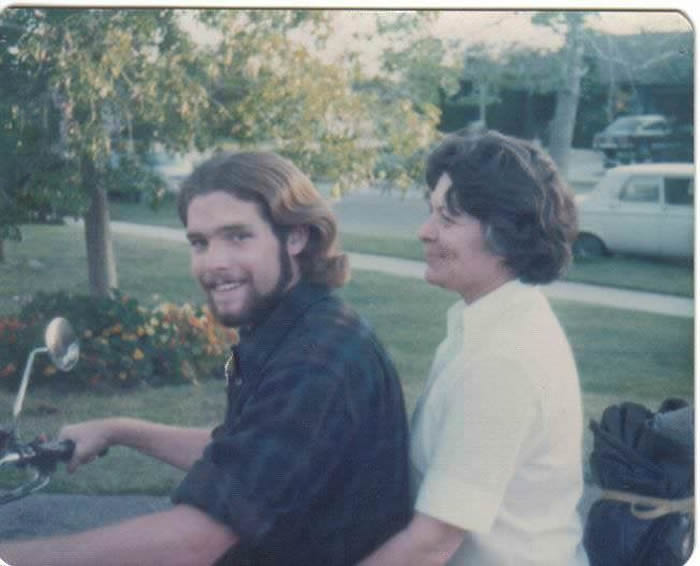 Image Source: [deleted]
#5 My mom would have been 82 years old today. Happy birthday Mom.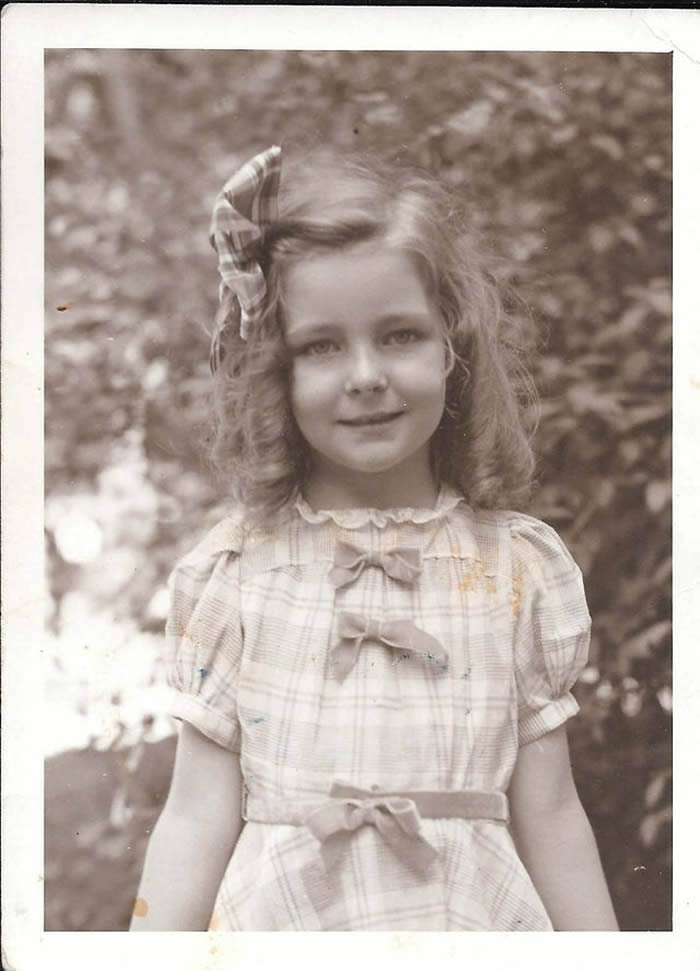 Image Source: edmanet
#6 My 98 year-old Grandmother passed away last week. Here she is in Chicago around 1940 living it up!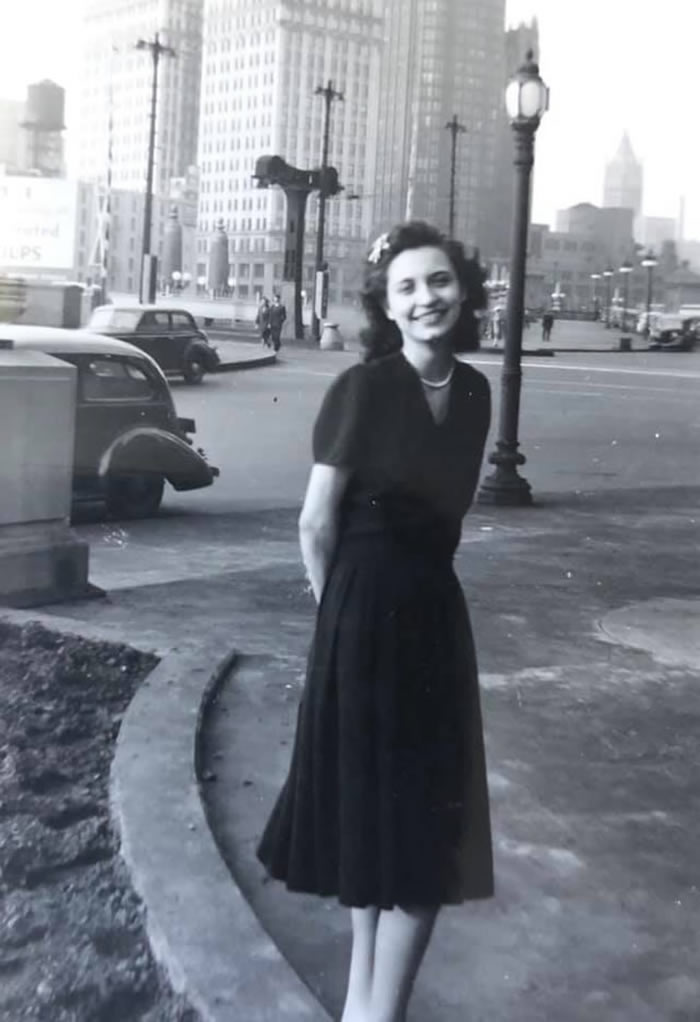 Image Source: Dupree9973
#7 My Grandpa with his first child, 1957. He passed away yesterday, April 26, aged 91.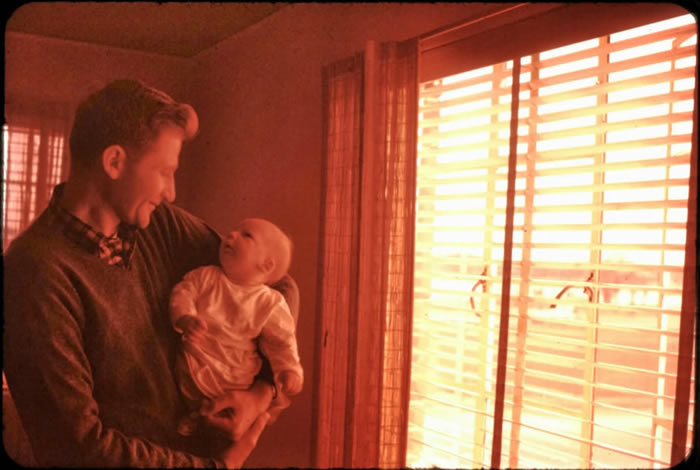 Image Source: Planejet42
#8 My sis and I, 1962-ish… On the back it says "Doing the Twist"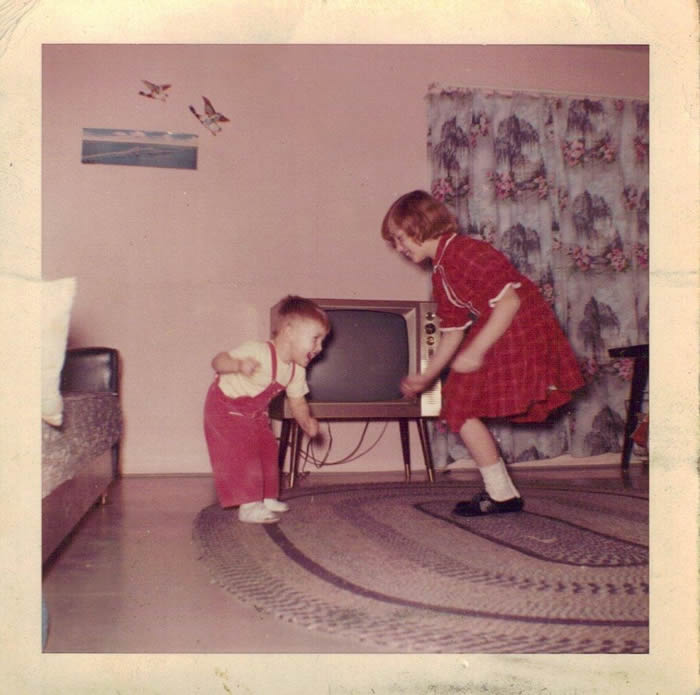 Image Source: stevenmspinks
#9 My dad's total cost for a semester of college back in 1970. Would be $250 today!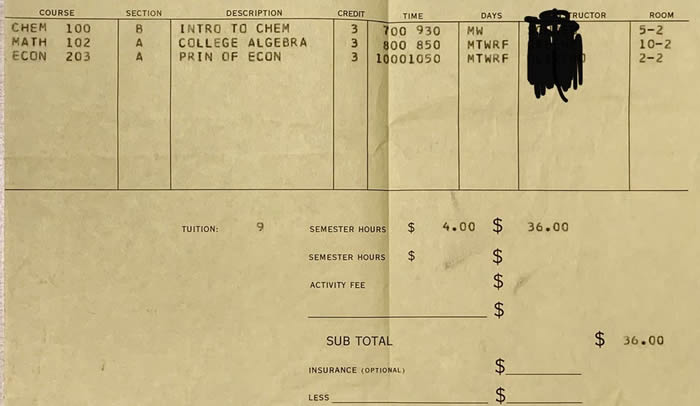 Image Source: [deleted]
#10 My Grandpa's schoolhouse in Texas ca. 1930's. He was always embarrassed of this picture because he was too poor to afford shoes.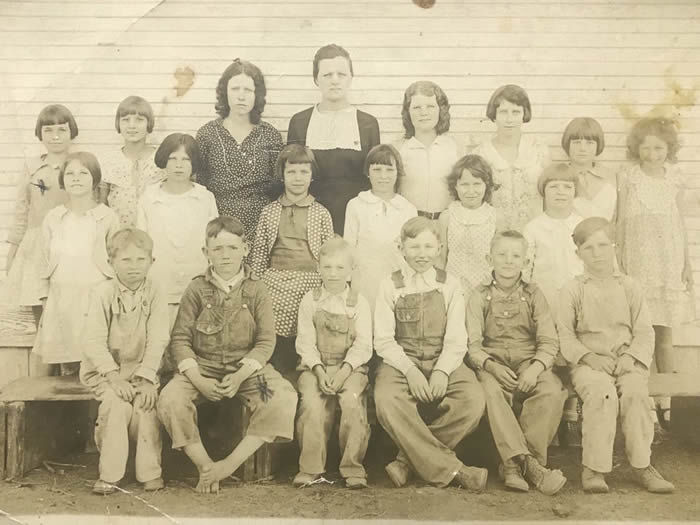 Image Source: thenewfrost
#11 Gym aboard The Titanic, 1912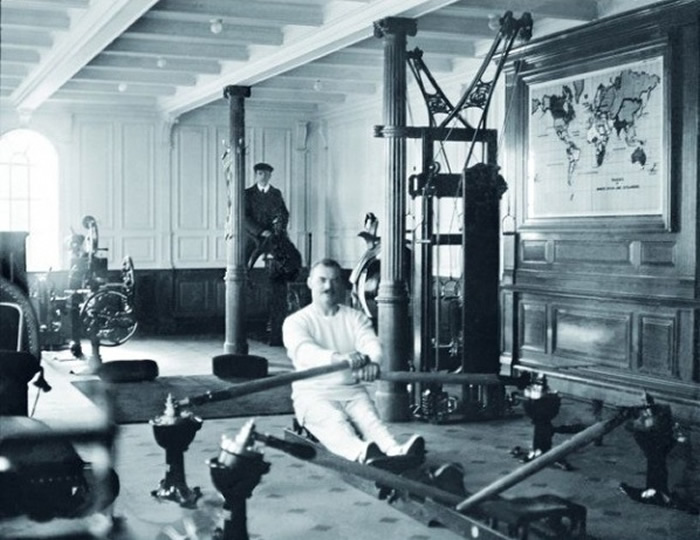 Image Source: doogbynnoj
#12 My grandfather and his horse, Ruby. 1940's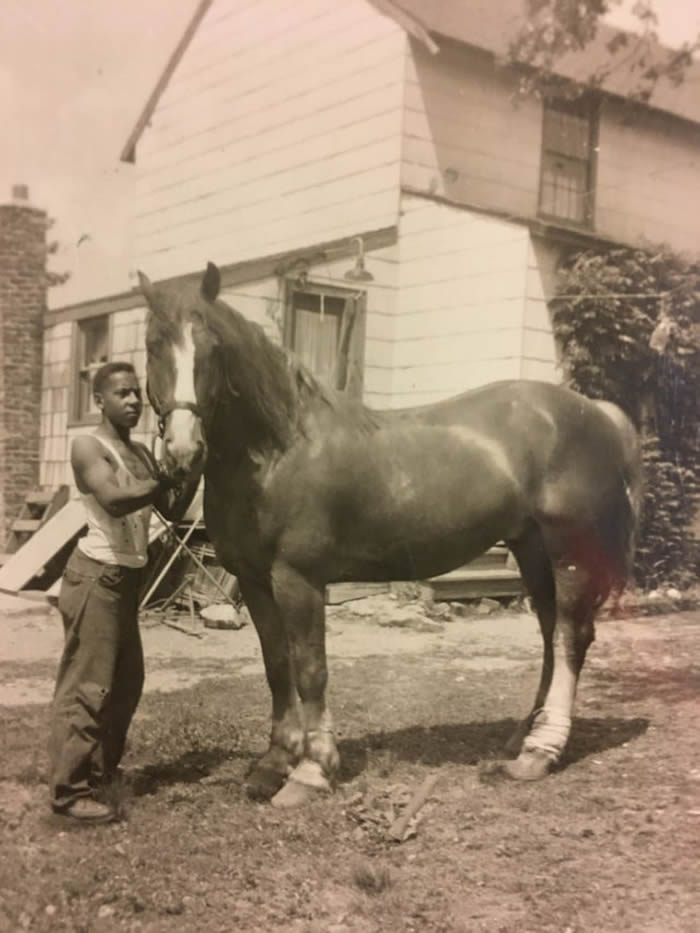 Image Source: letstalkab0utit
#13 Police officer unaware of the imminent danger, Chicago, 1959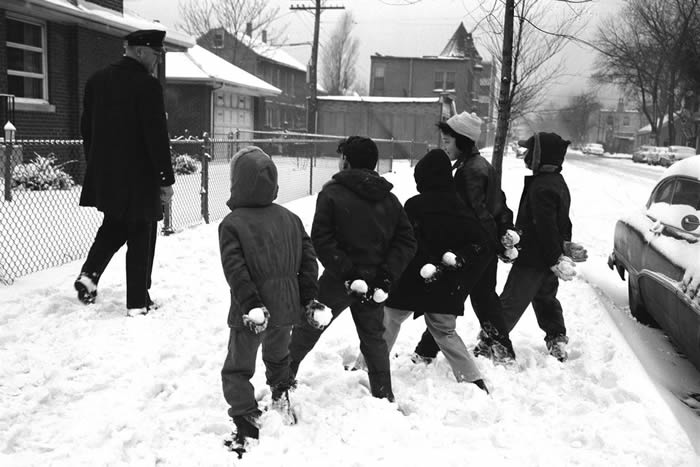 Image Source: Slow-moving-sloth
#14 Vintage photo from a family album, Freeport, IL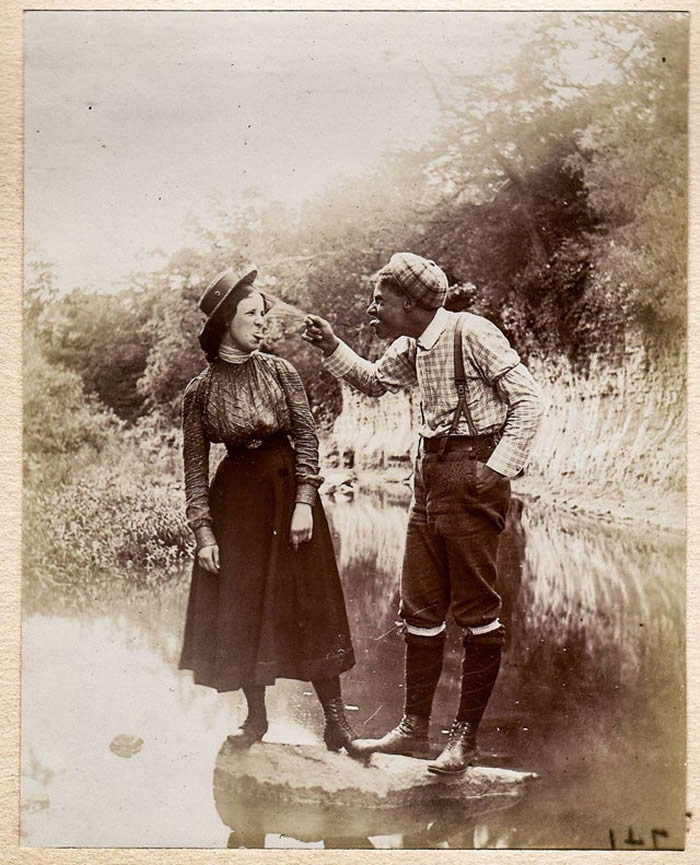 Image Source: Darkwater64
#15 My grandfather passed on Friday. Here he is with my grandma on their wedding day, 1948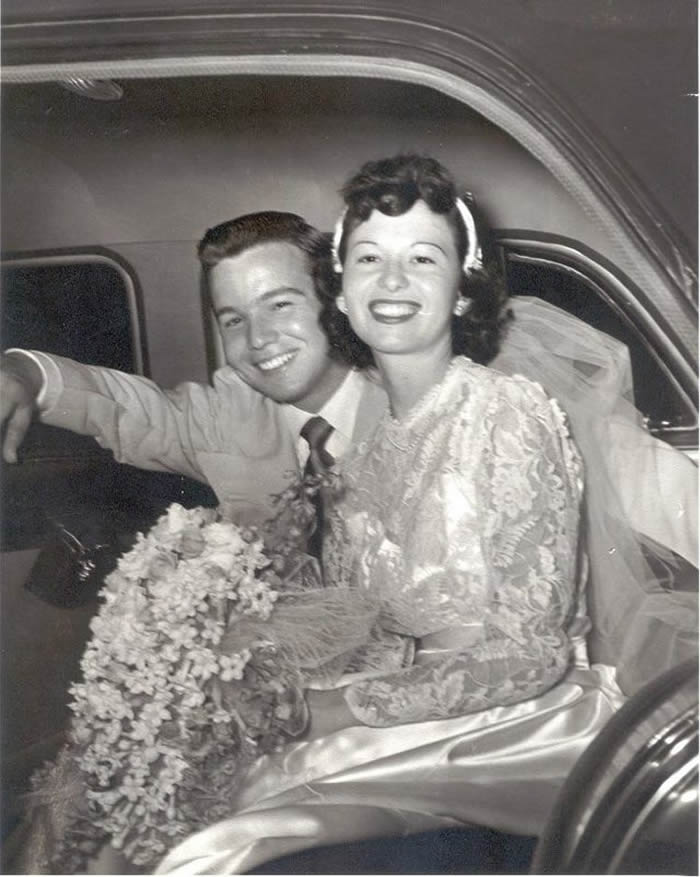 Image Source: grundlegasm
#16 A bread delivery man with bags filled with baguettes on a snowy street in Quebec in 1977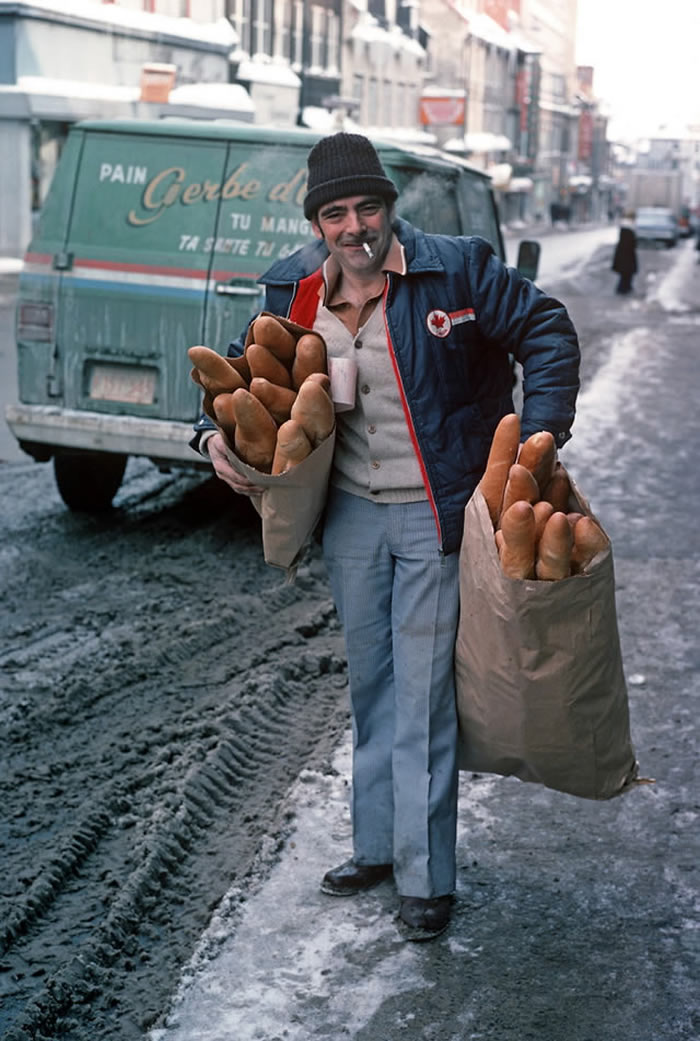 Image Source: ExploreMoreMysteries
#17 My grandfather taking a girlfriend rock climbing in the 1920s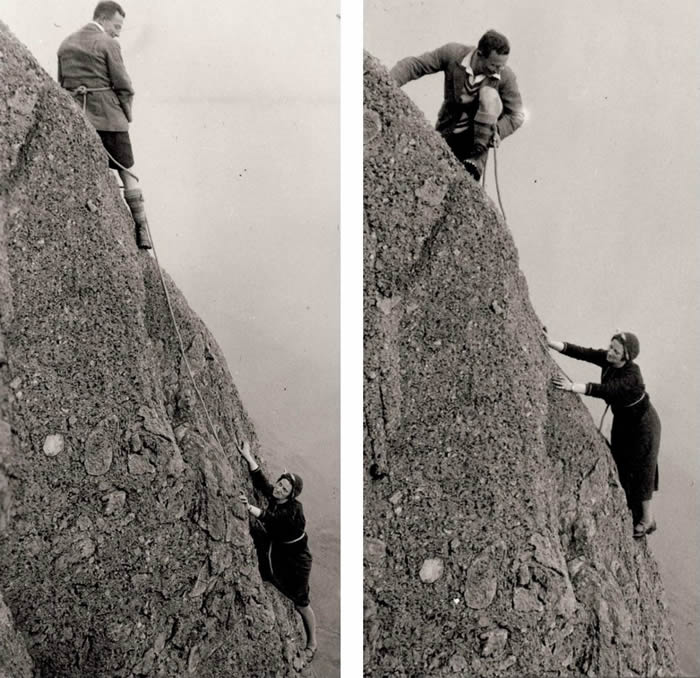 Image Source: deadspaceornot
#18 My great grandmother with one of her paintings [Philadelphia, 1940s]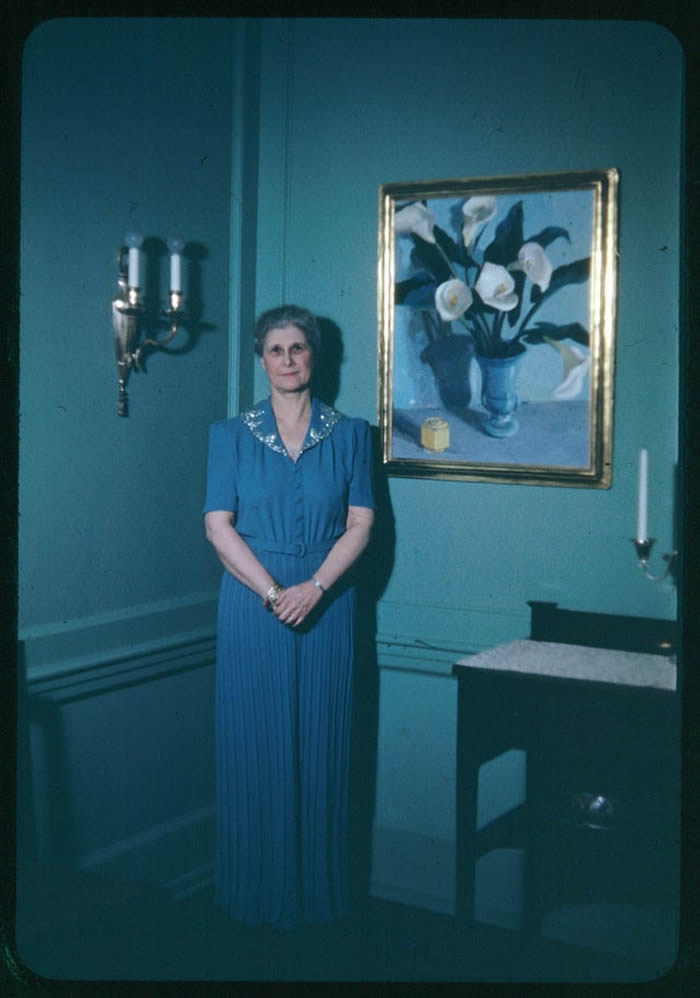 Image Source: Yoojay
#19 In 1978, when you got a color TV you posed by it.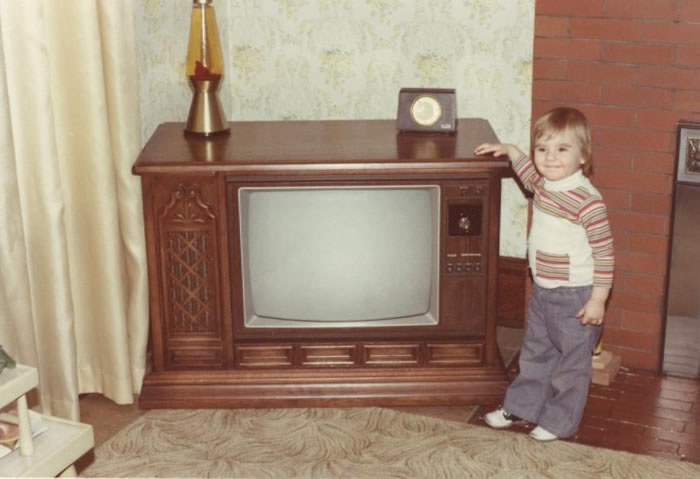 Image Source: Imgur
#20 Staff at a Burger Chef circa 1975.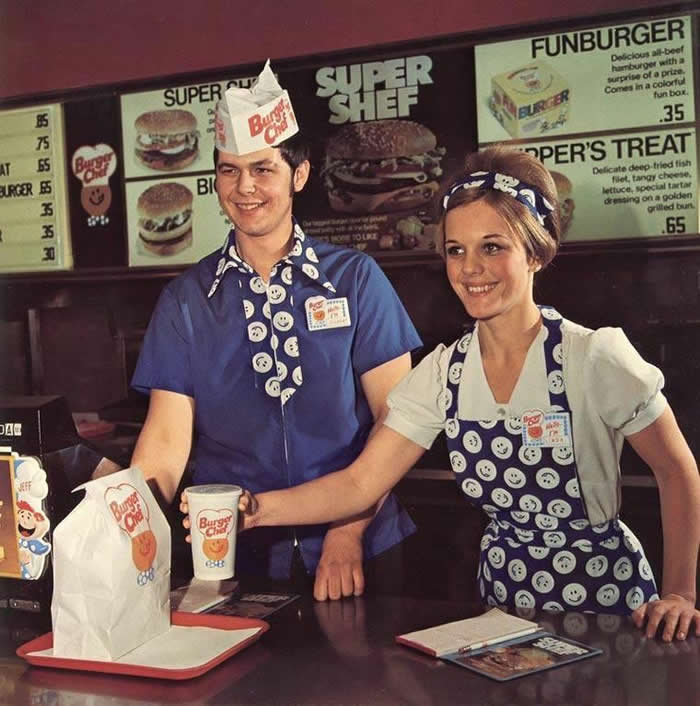 Image Source: AxlCobainVedder
#21 Irish familly having a meal of potatoes and milk 1917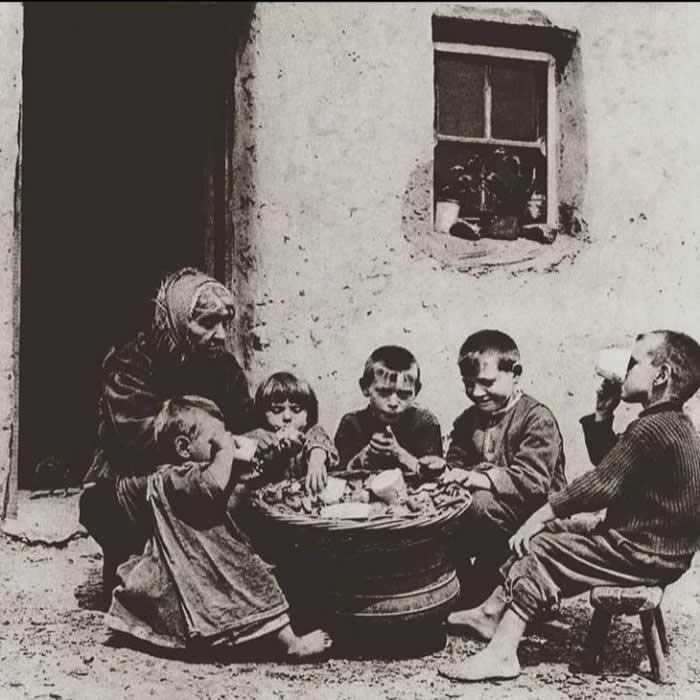 Image Source: developingfirstworld
#22 Ashtrays and coin-operated televisions in the Los Angeles Greyhound bus terminal, 1969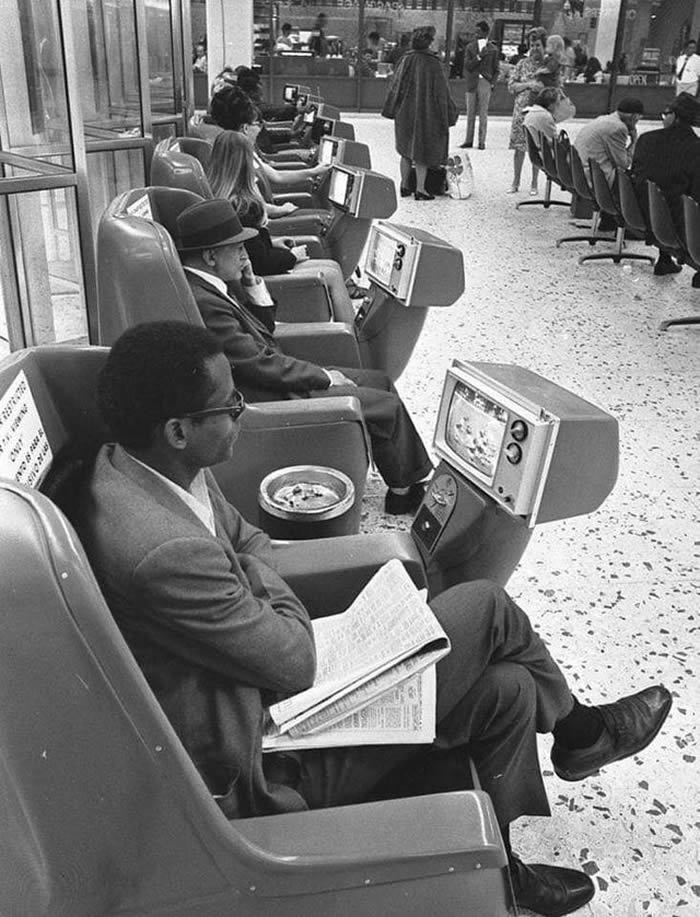 Image Source: TheSanityInspector
#23 A man begging for his wife's forgiveness inside Divorce Court. Chicago, ca. 1948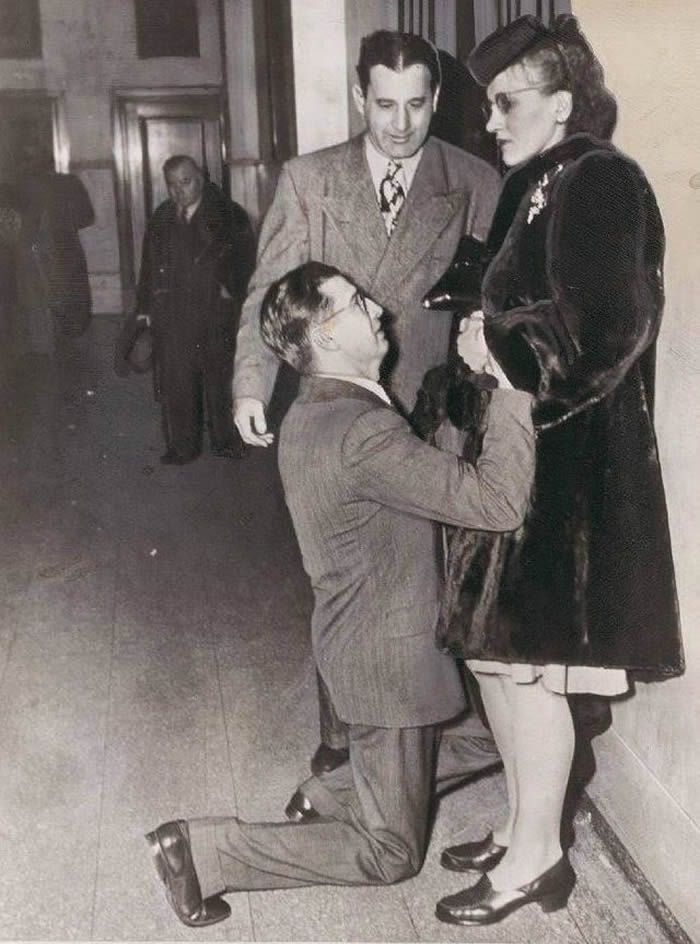 Image Source: AxlCobainVedder
#24 Children car seats in the 1940s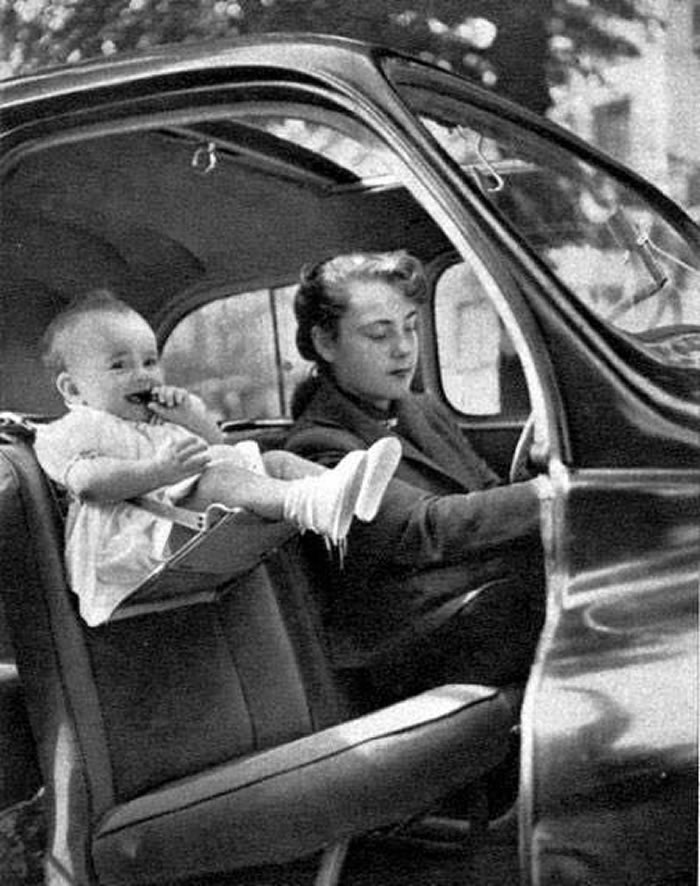 Image Source: [deleted]
#25 The neighborhood guys shortly before they left for the war, summer of '42. My great uncle, the guy on the far right, was killed in action in February 1943.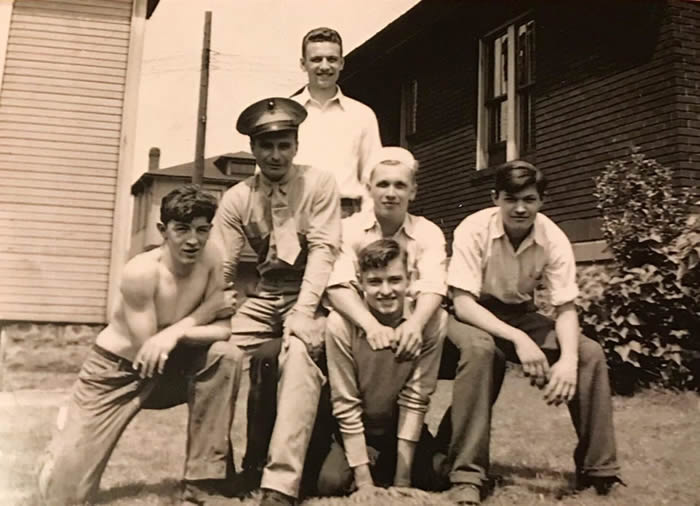 Image Source: kvz9023
#26 Great-grandfather and his bike, ca. 1910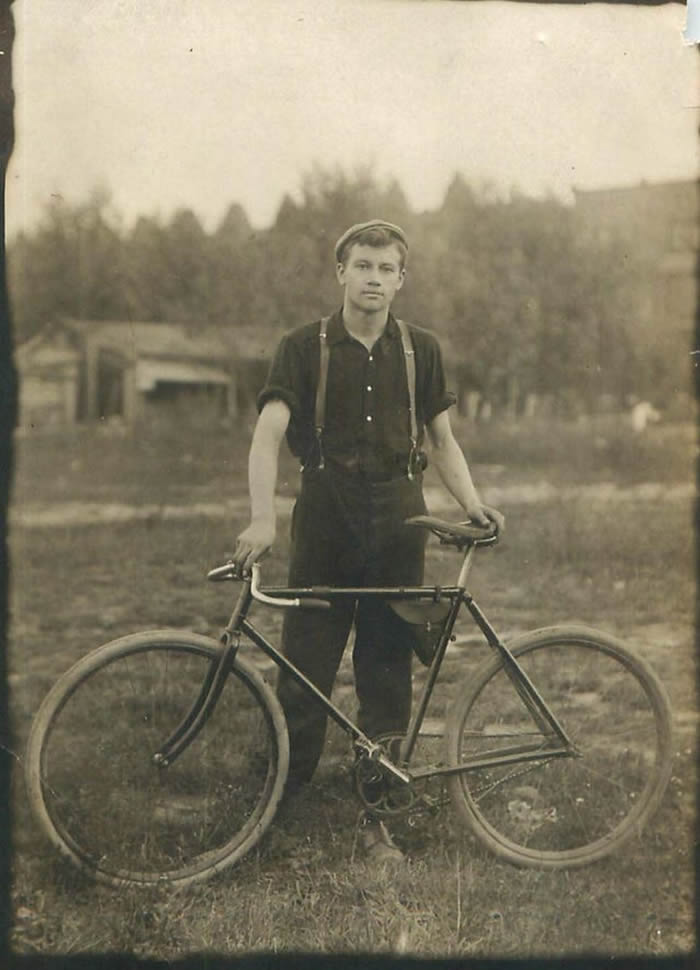 Image Source: PhascinatingPhysics
#27 Soviet children in sleeping bags on the way to their dorm room, 1930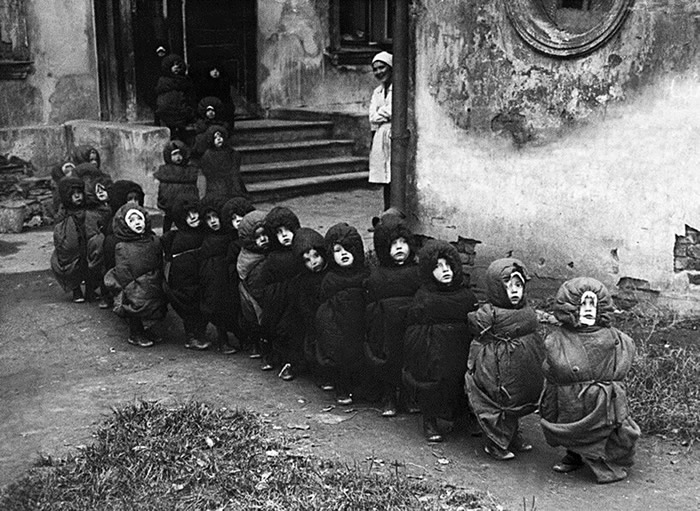 Image Source: John-Piece
#28 Passengers watching the in-flight film on an Imperial Airways flight. April 1925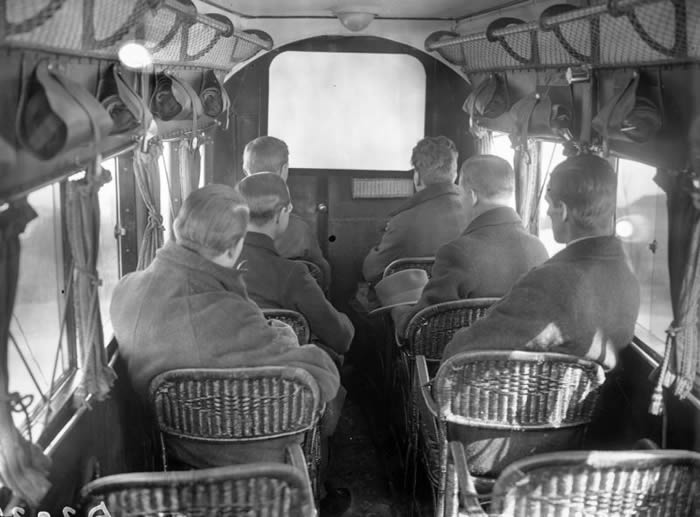 Image Source: John-Piece
#29 A man standing in the lumberyard of Seattle Cedar Lumber Manufacturing. 1939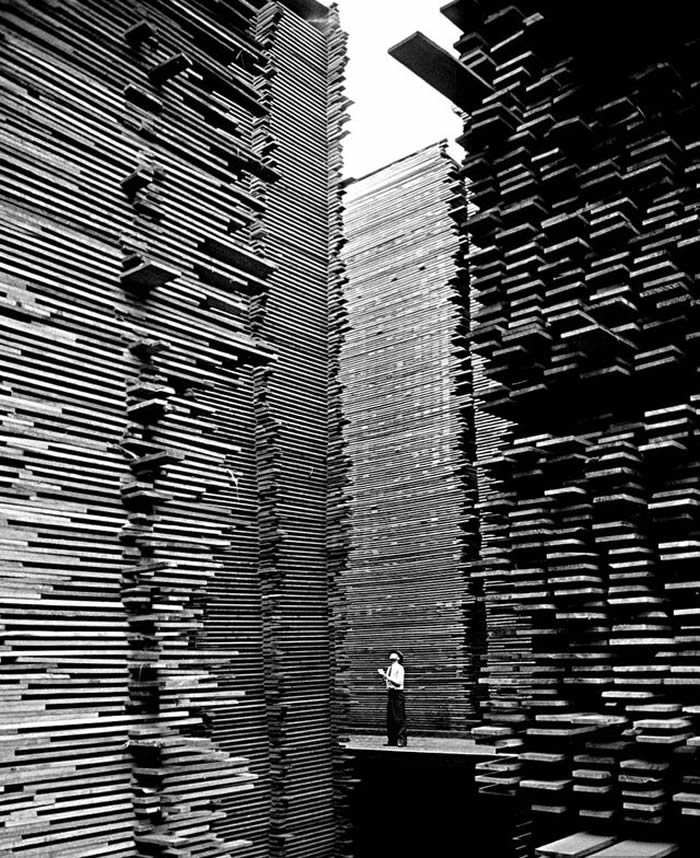 Image Source: HellsJuggernaut
#30 My dad modeling for the Sears catalog in the 1950s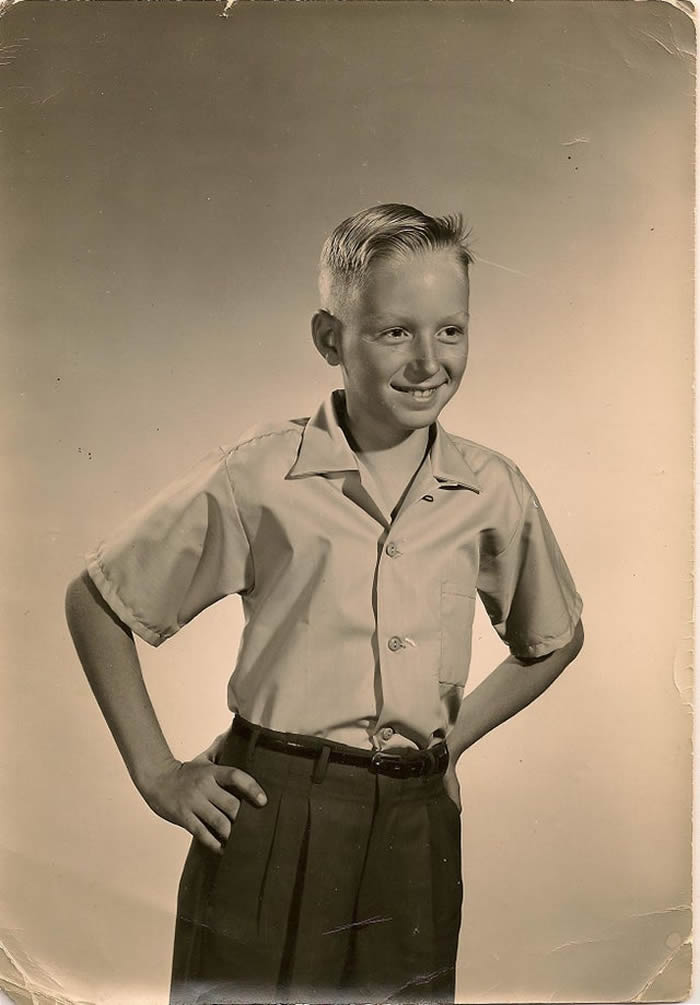 Image Source: eelannalee
---
Please check our previous related articles: