30 of the most interesting and unexpected things that people found. Sometimes we end up finding the most interesting things in the most unexpected places. And I'm not talking about finding your missing socks stuck somewhere inside the drier. What I have in mind are things like safes hidden behind electrical outlets, gold coins hidden underneath coal, and even marble floors hidden underneath layers of dirt. Sounds interesting? Then you've come to the right place.
Just in case you thought finding a leftover dollar from last year in your winter coat was cool enough, just wait until you see all of the weird and interesting things people found in the most unexpected places. Check it out in the gallery below.
All photos are linked and lead to the sources from which they were taken. Please feel free to explore further works of these photographers on their collections or their personal sites.
#1 Found Photos Of My Grandmother's Cousin Hanging With His Buddy While Cleaning Out A Storage Locker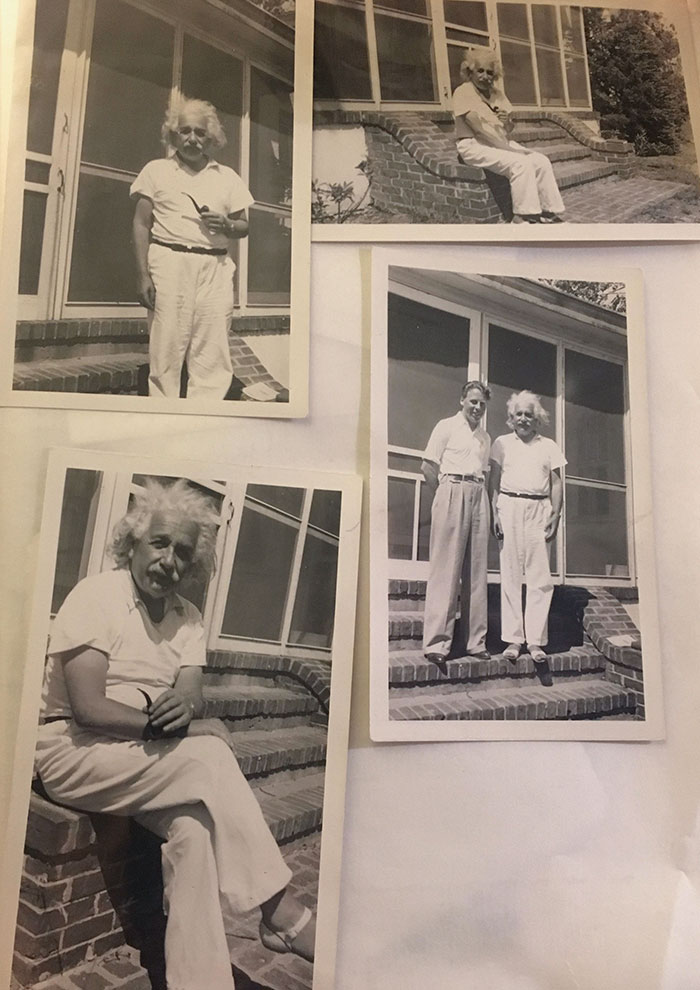 Image source: SupermAndrew1
#2 Hummingbird Feather. I Had Never Found One Before, Thought It Was Neat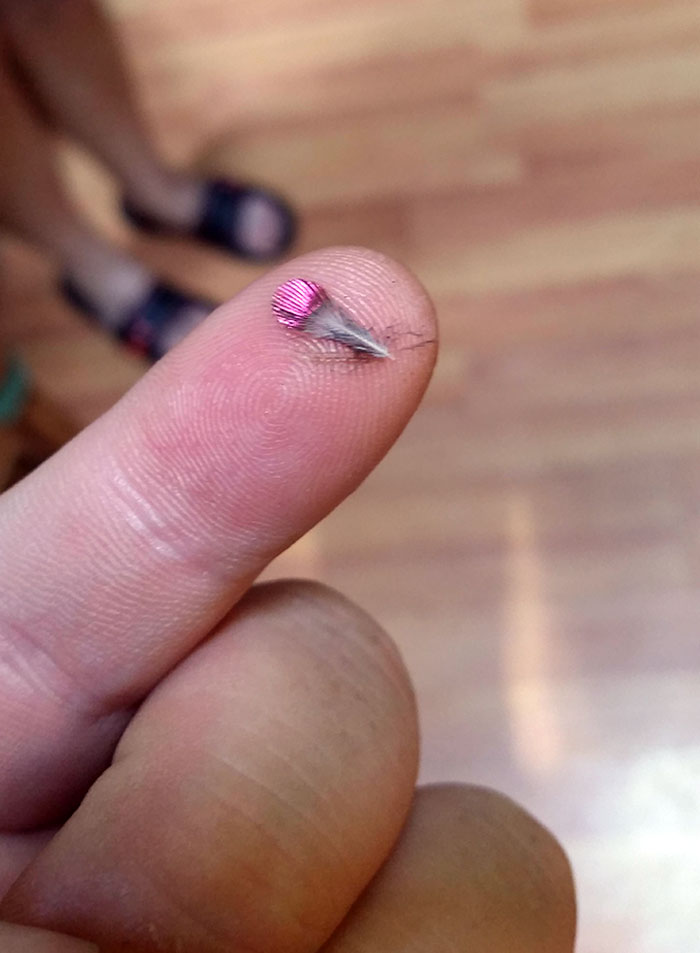 Image source: isaytyler
#3 Wife Found This At A Local Estate Sale; Suspect Emma Wasn't Happy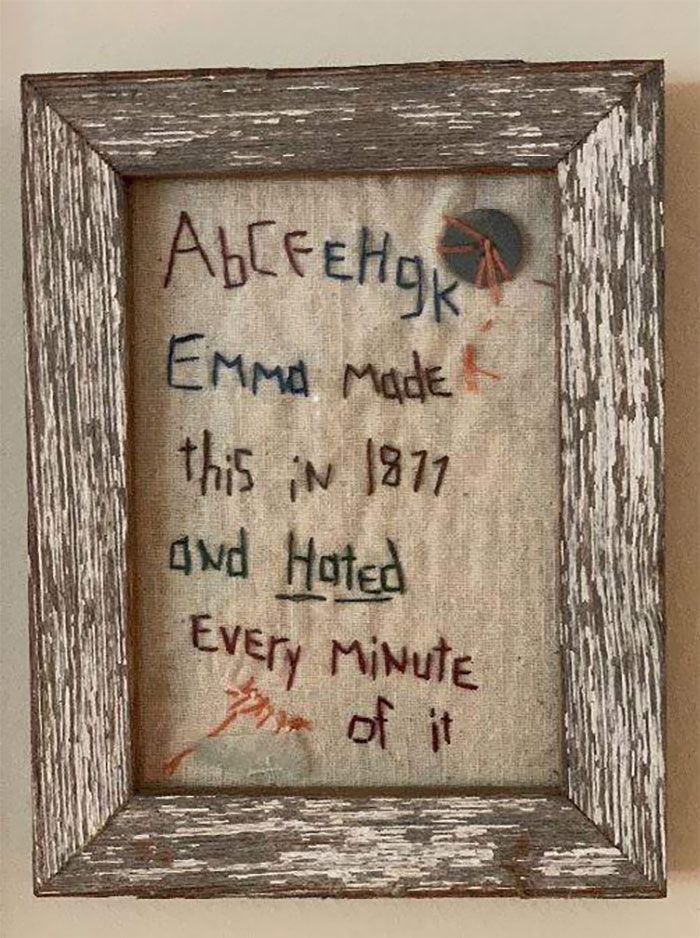 Image source: davidmcw
#4 This Rock I Found At The Beach When I Was Seven Is Full Of Fossilized Shells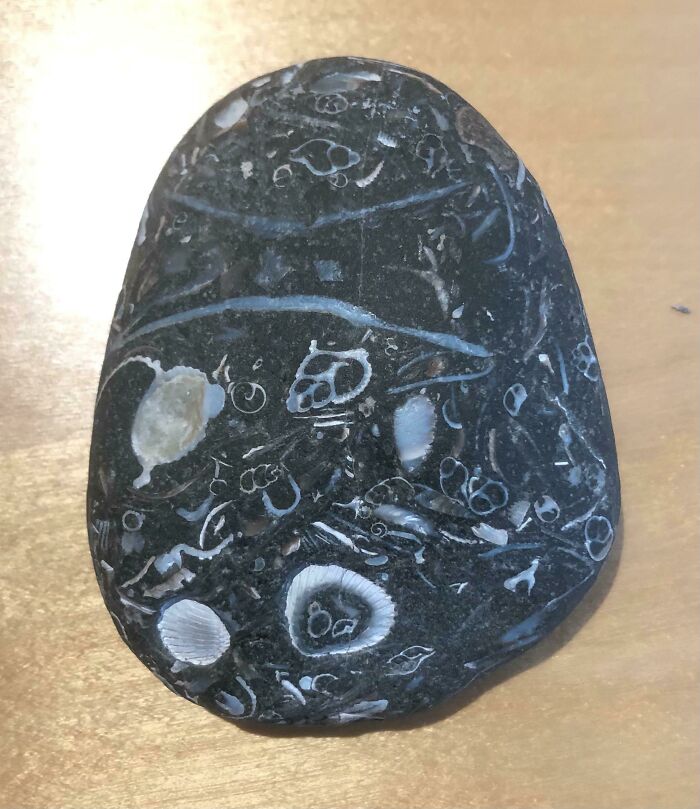 Image source: beansareameat
#5 Remember To Sign Your Work. I Used To Really Like This Table I Rescued From A Dump Pile Two Years Ago. Just Found The Inscription. Now I Love This Table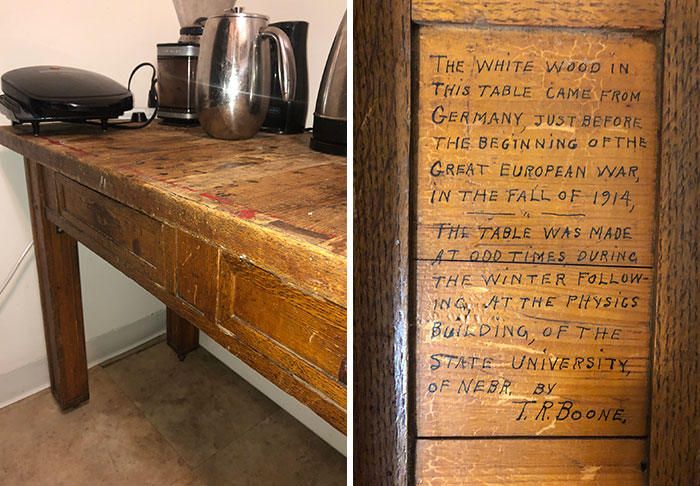 Image source: SarahLiora
#6 My Mom Found A Baby Owl On The Porch Behind The Firewood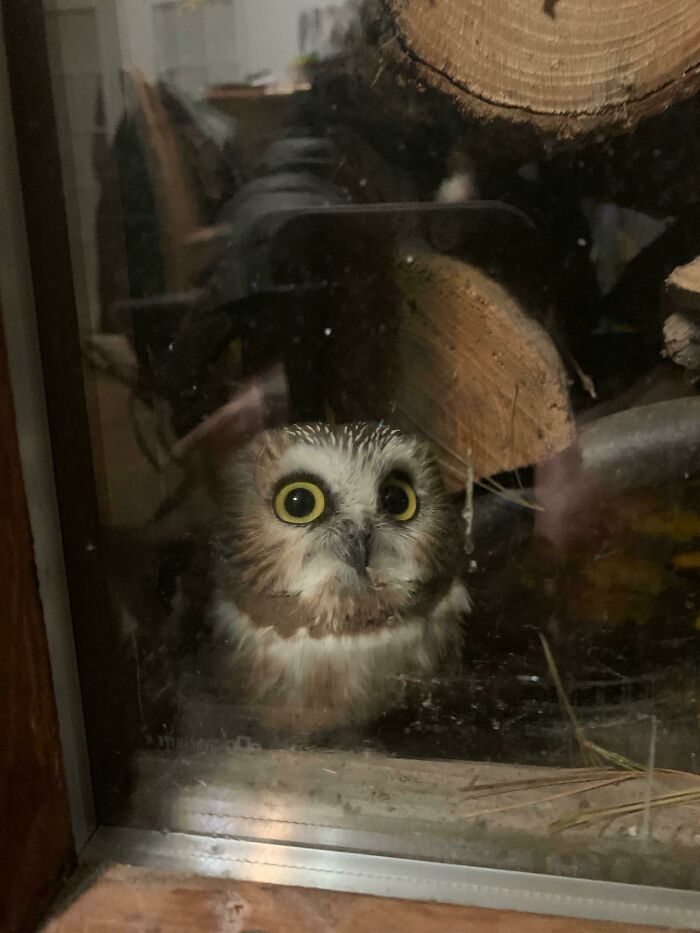 Image source: stizzywiggy
#7 I Run Down An Old Dirt Road. Trash Is Dumped There. One Day I Stopped And Found A Box Of Money. All The Envelopes Are From Different Countries All Over The World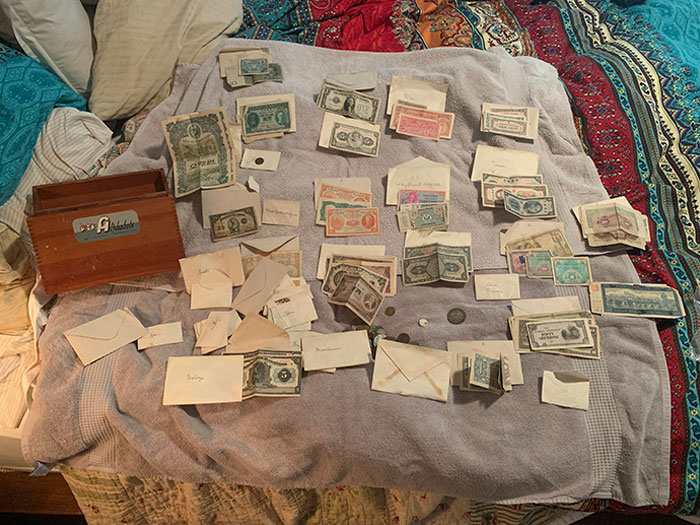 Image source: follysurfer
#8 So I Found A Loop Of Paper Attached To My Cat's Collar This Morning. I'll Be Sure To Send Another Note Back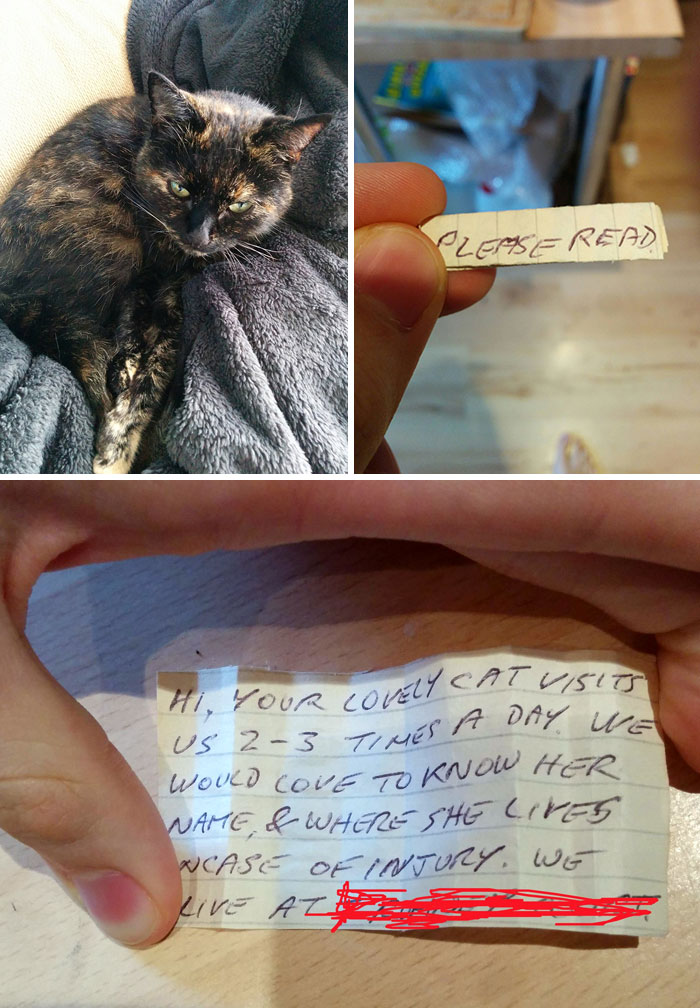 Image source: SliceofToast
#9 I Found A Tiny House Inside Of A Tree Stump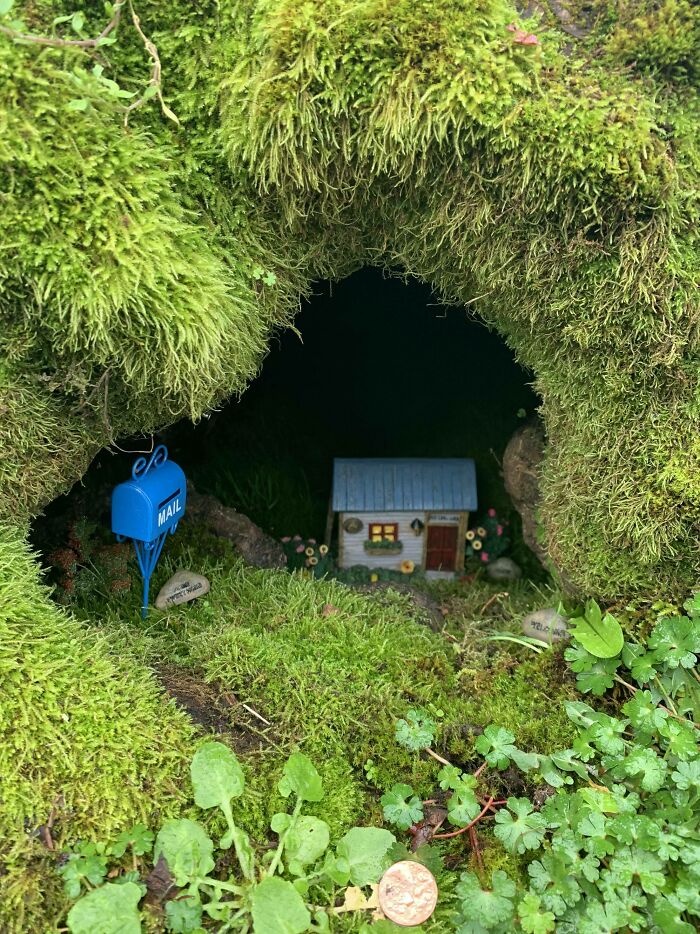 Image source: euphoric_barley
#10 Heart-Shaped Amethyst Geodes. Discovered Yesterday In Artigas, By The Mining Company Uruguay Minerals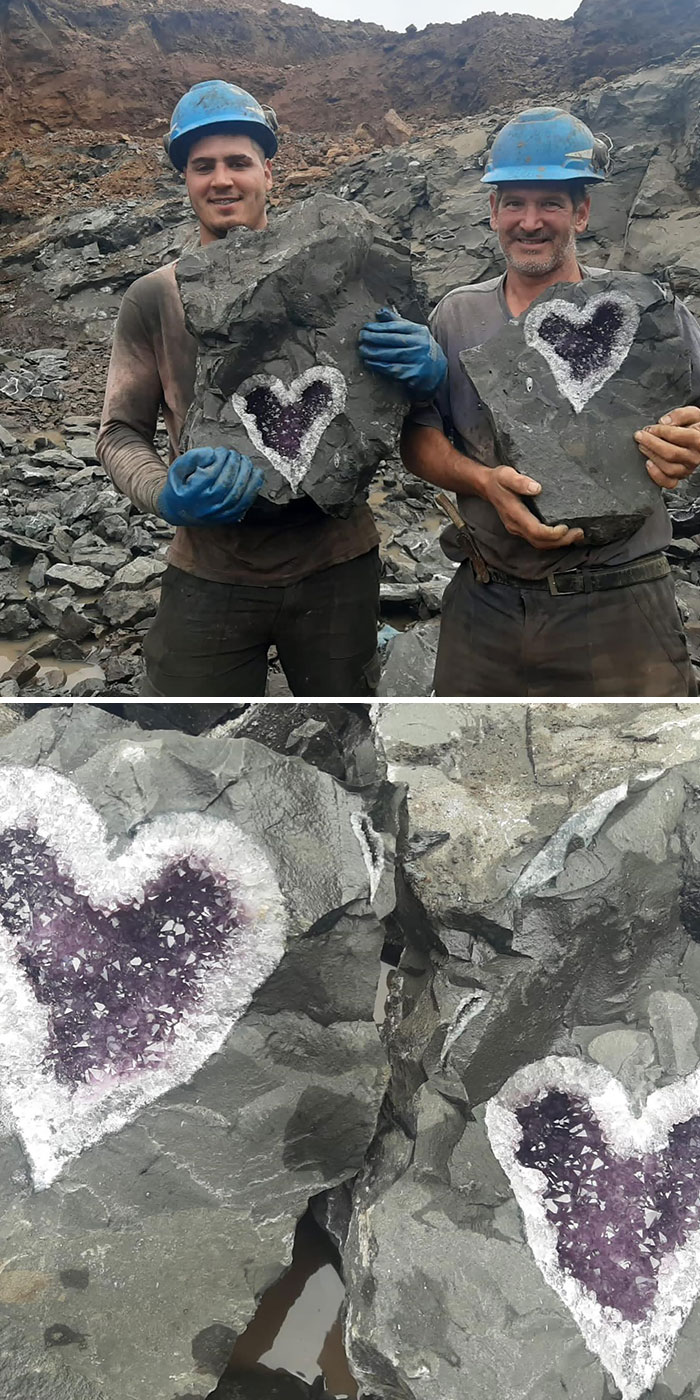 Image source: UruguayMinerals
#11 Mosaics Of A Roman Villa Were Found Under A Vineyard In Negrar, Italy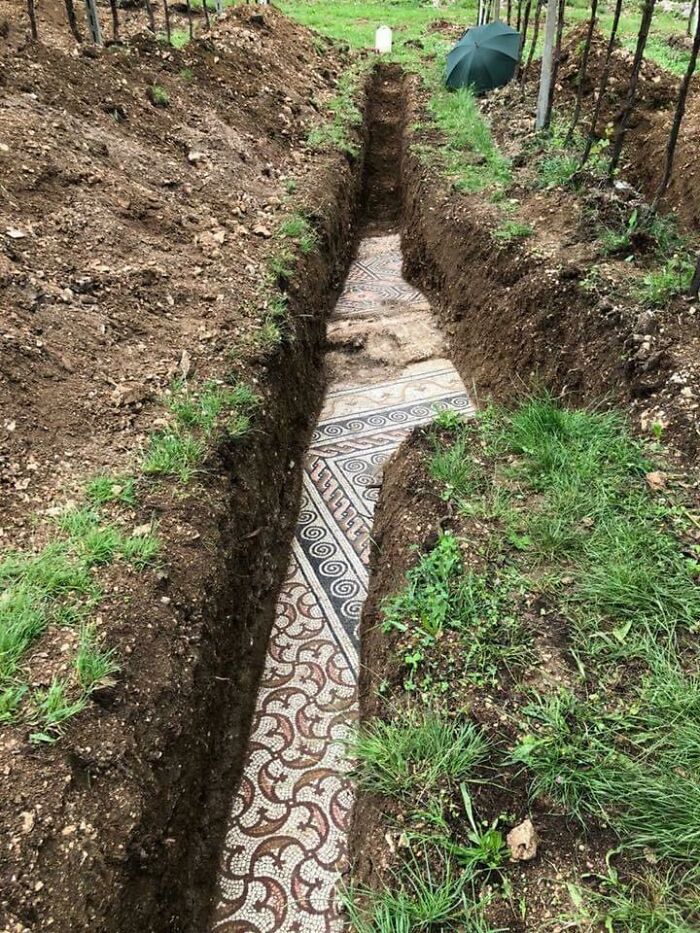 Image source: veronanetwork.it
#12 Friend Of Mine Just Moved Into A New House. Took Off All The Heating Vents To Paint Them, And This Was Behind One Of Them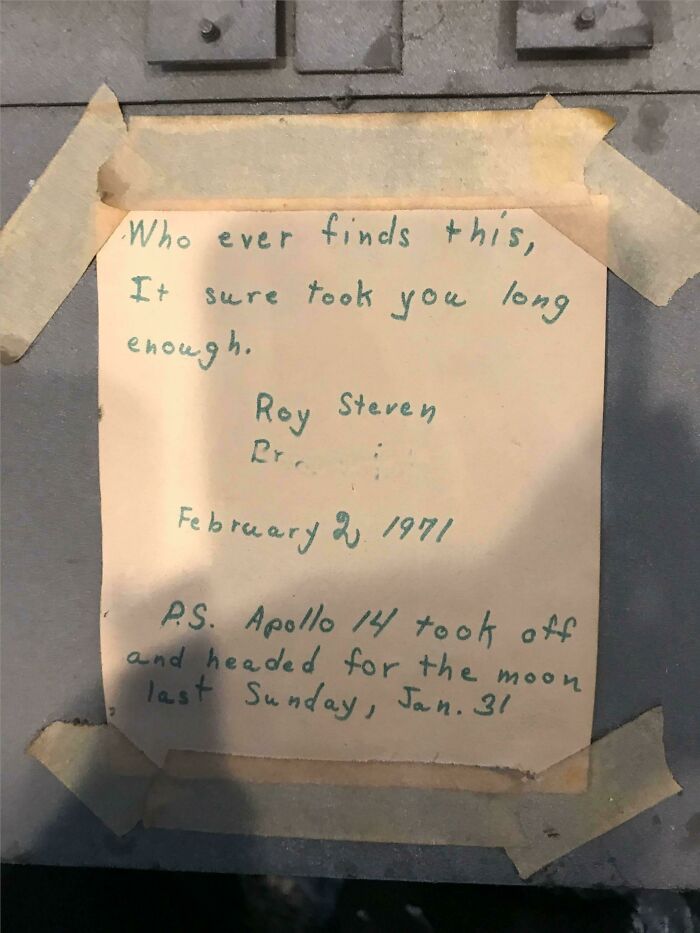 Image source: perfect_square
#13 My Friend Just Found This Little Statue While Digging In His Own Garden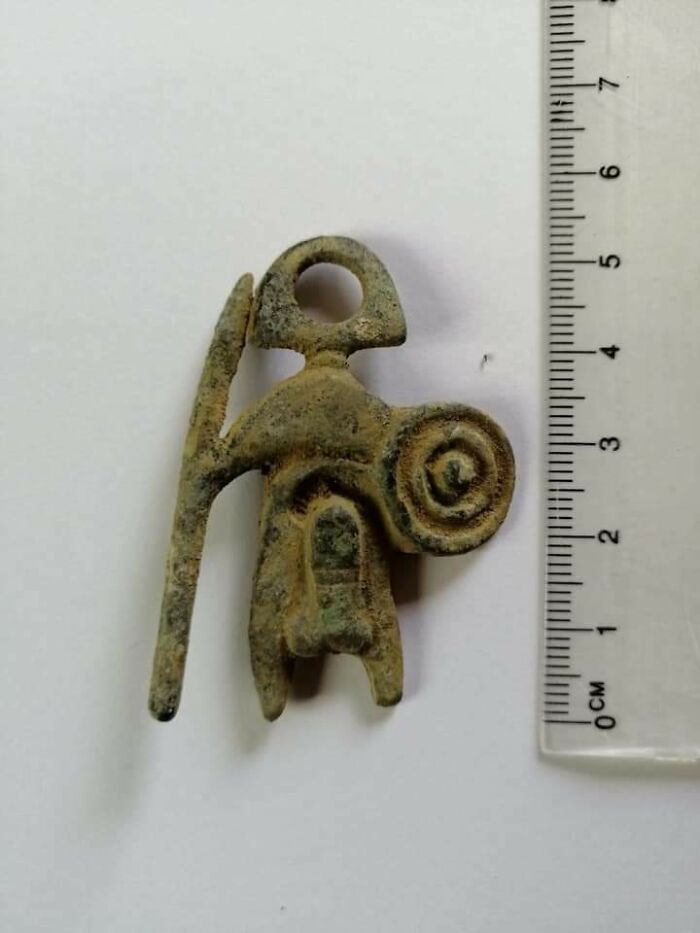 Image source: lodeluxMeaLux
#14 My Wife Found This Tiny Skink In Our Garden, Some Much-Needed Brightness On A Grey, Smoky Day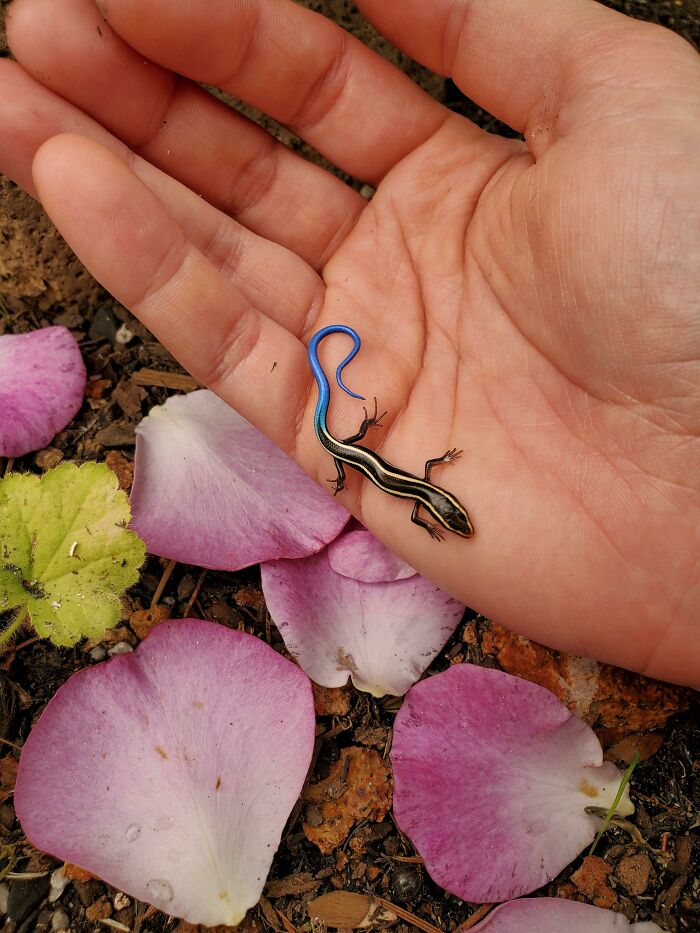 Image source: icantspeakesperanto
#15 An Old Jacket Hanging In The Woods With A Bird's Nest Built In The Pocket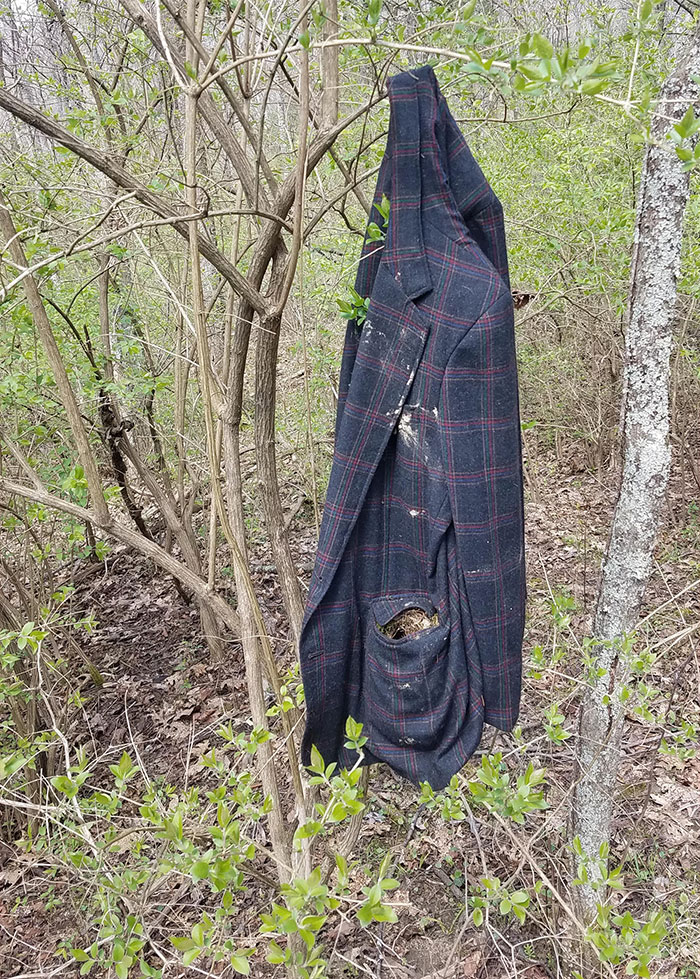 Image source: golden_blaze
#16 I Found This Carved Fox Inside A Tree Stump, In A Forest Close To My Home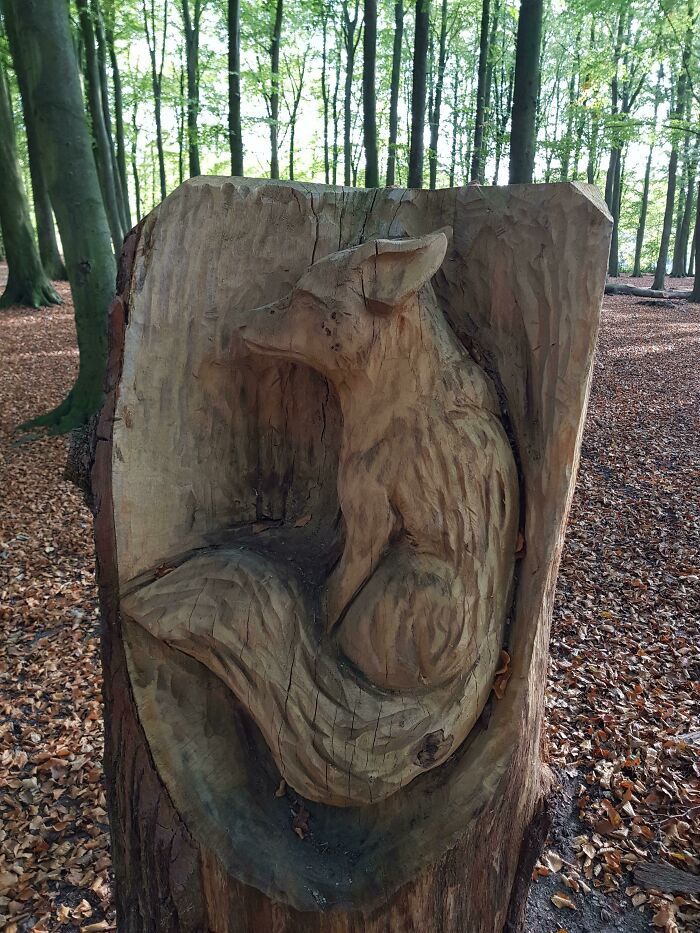 Image source: DiceELITE
#17 I'm A Woodturner & Found A Lovely Bowl In A Vintage Store, Made By The Guy Who Inspired Me As A Kid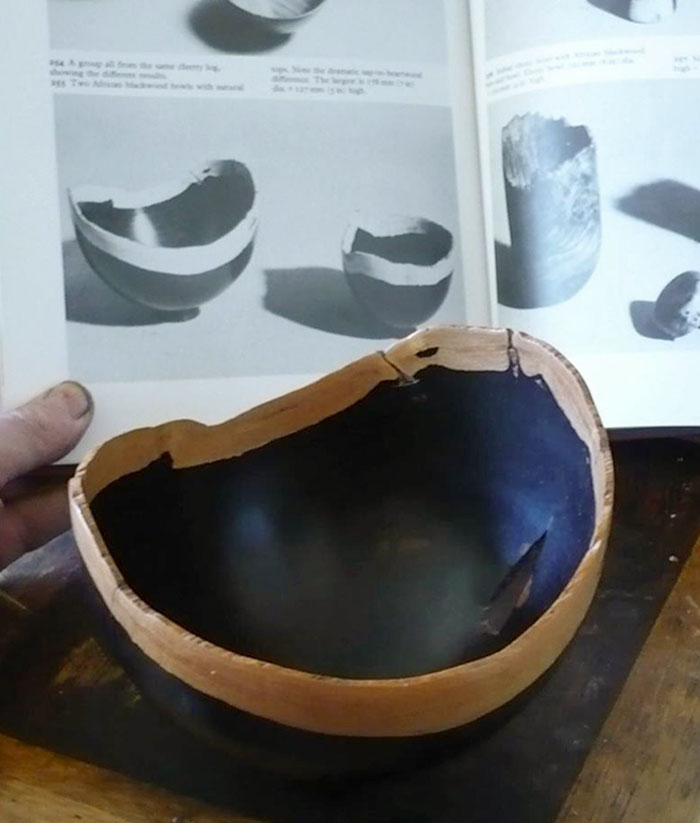 Image source: DalbergTheKing
#18 Group Of Baby Easter Bunnies I Found While Walking My Dog On Easter Sunday (Can For Reference)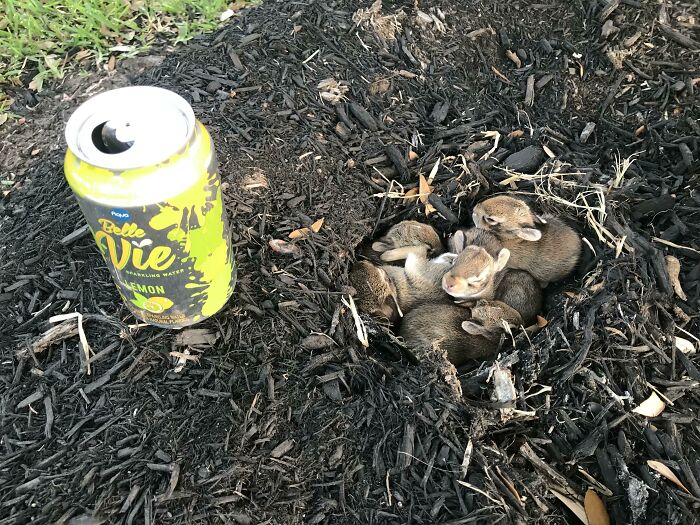 Image source: Quest_4_Truth
#19 We Went To The Beach To Find Shark Teeth, So When My Daughter Yelled "I Found Teeth!" This Was The Last Thing I Was Expecting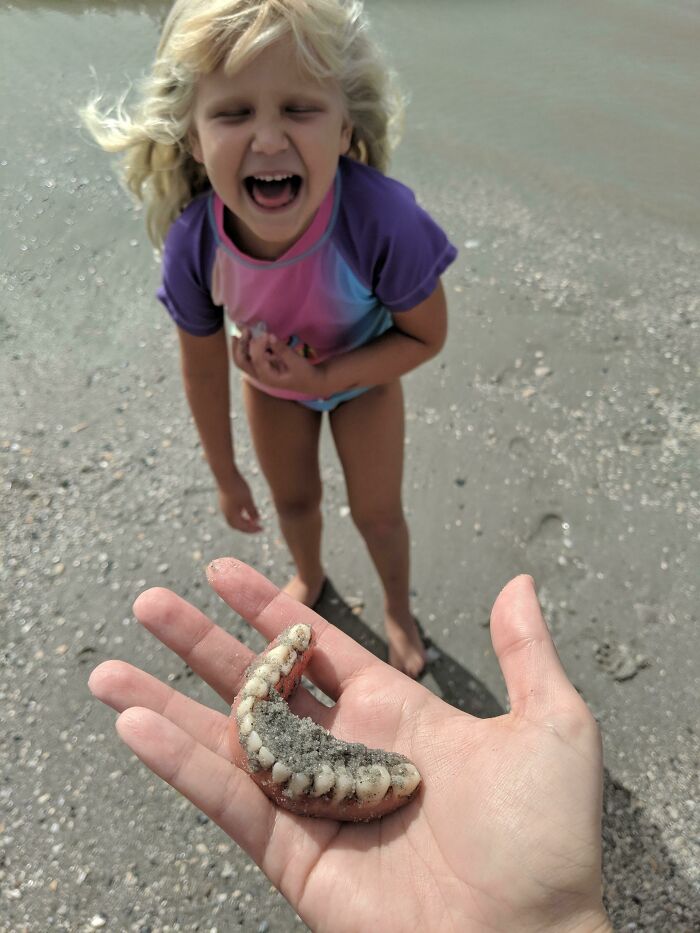 Image source: ProbablyNotDrew
#20 This Shell I Found In My Sea Salt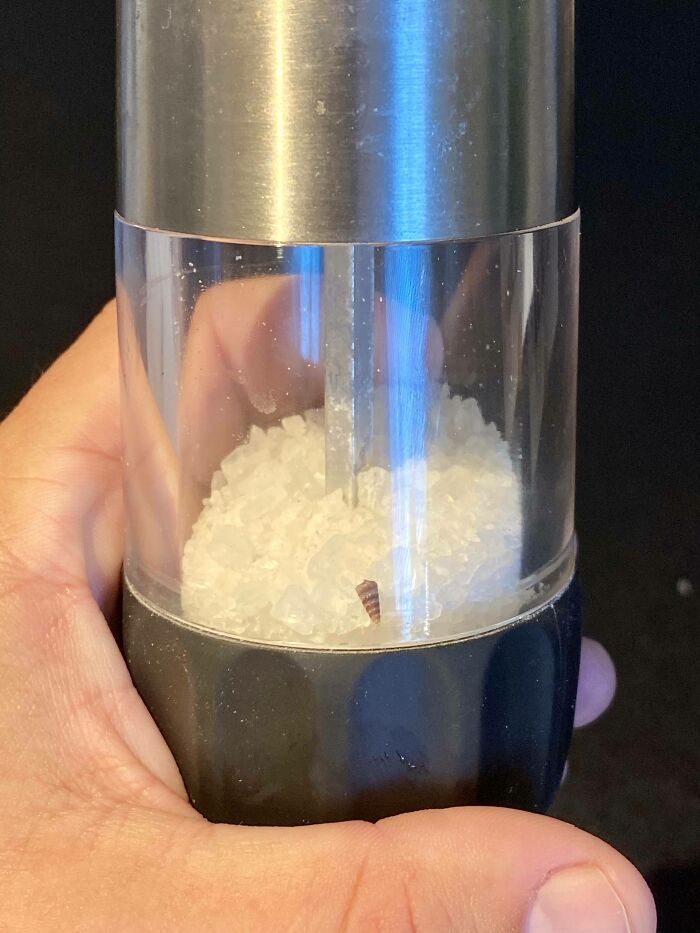 Image source: codmac
#21 While Showing My 3-Year-Old My Game Boy, I Discovered A Picture Of My Best Friend From 1999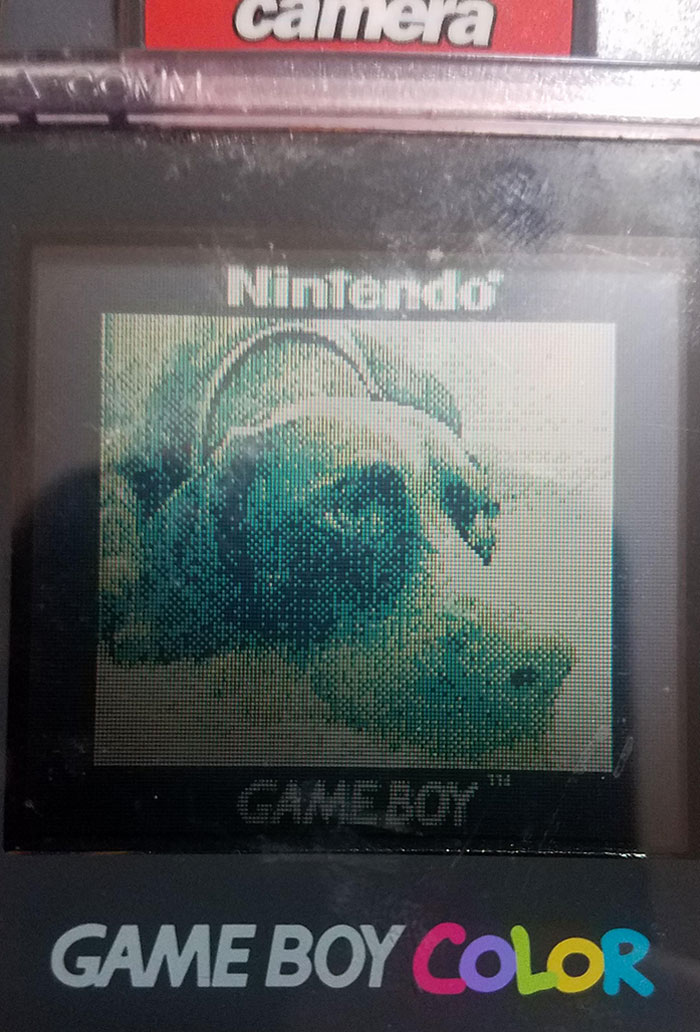 Image source: newsilverdad
#22 This Morning I Found By Far The Smallest Frog I Have Ever Seen In My Entire Life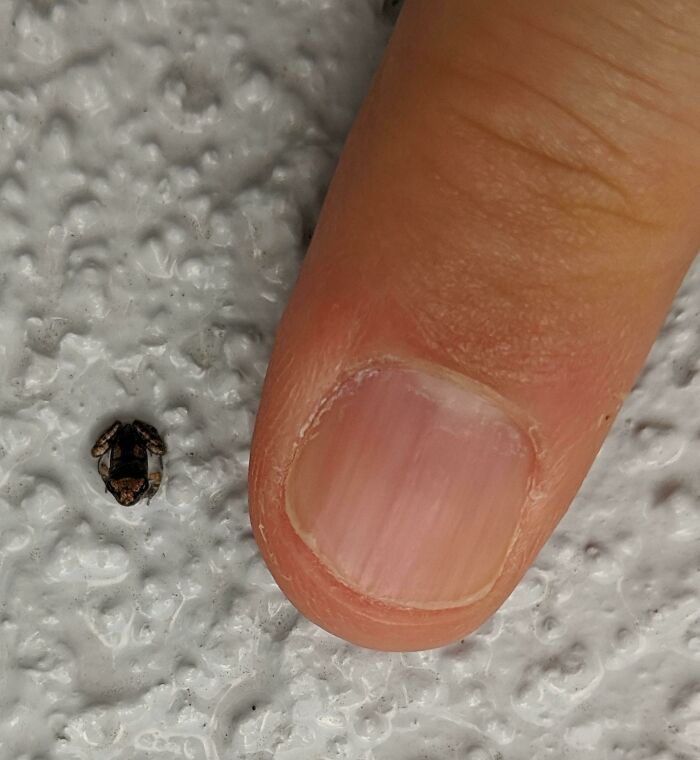 Image source: okgodlemmehaveit
#23 Real Talk I Think I Just Found A Shell With An Ancient Language On It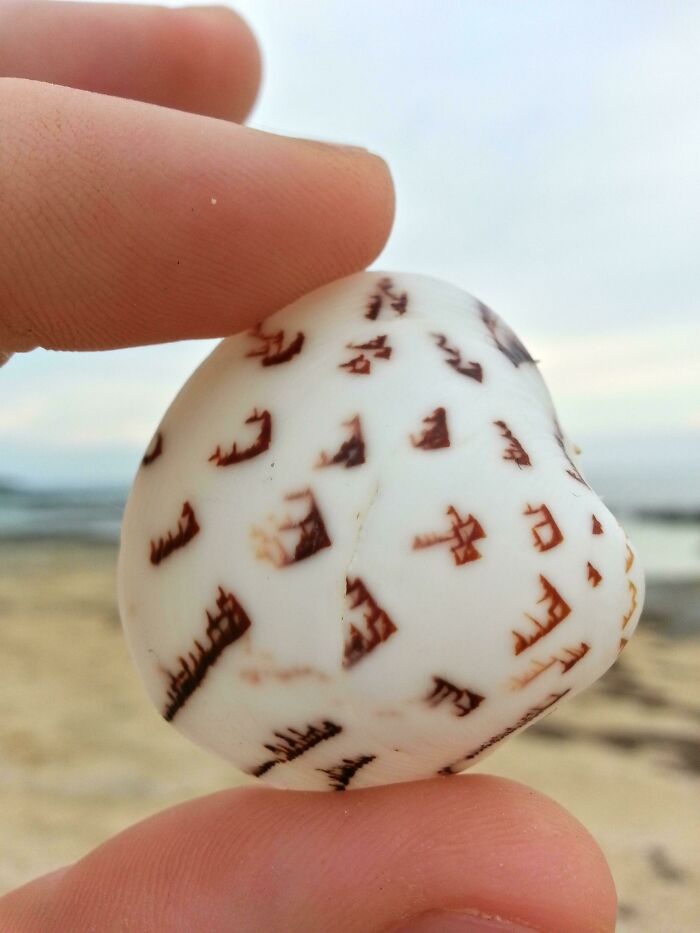 Image source: DaaaBears
#24 This Incredible Carrot Hand Was Found While Digging Juice Carrots At Our Farm Today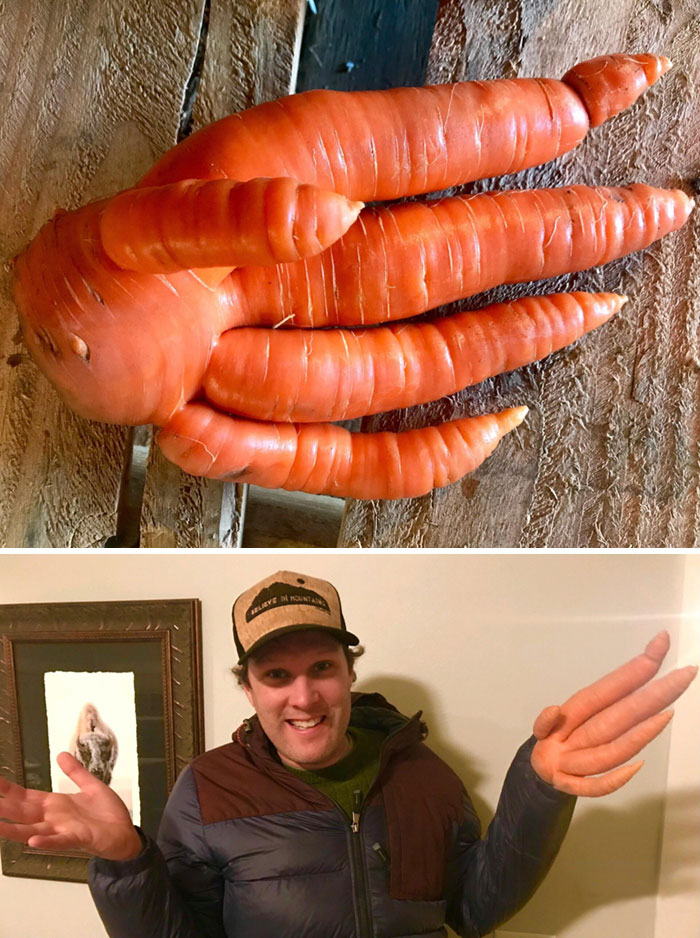 Image source: Moby-Dickens
#25 I Found A Book Called "The Ancient Thirst To Read". It's Actually A Flask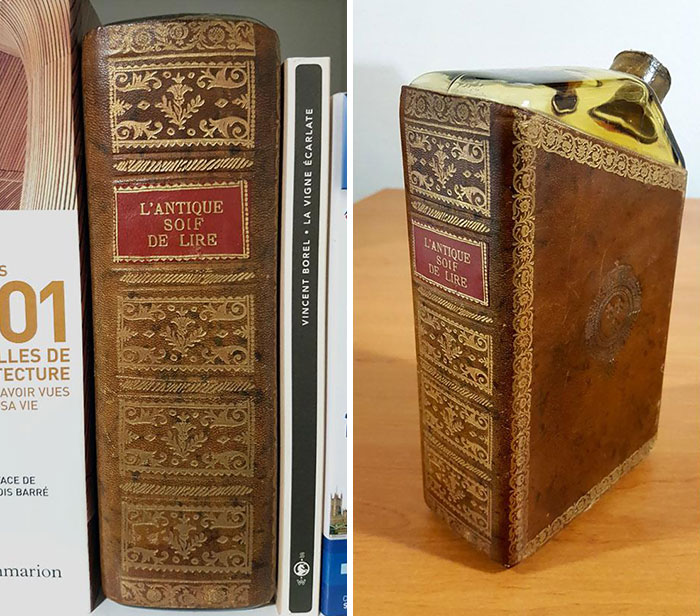 Image source: ektylu
#26 Found 83 Gold Coins At The Bottom Of A Coal Container After Renovating The House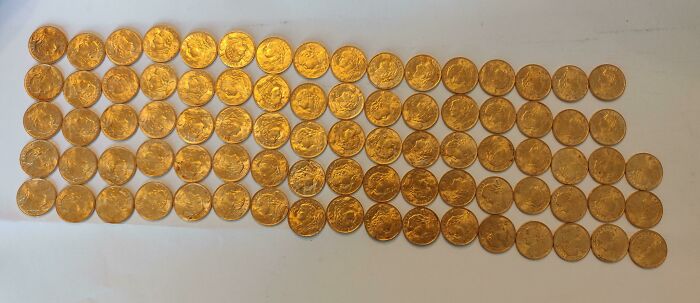 Image source: DiaBoLo73
#27 We Found A Safe Behind A Fake Electrical Socket In Our New House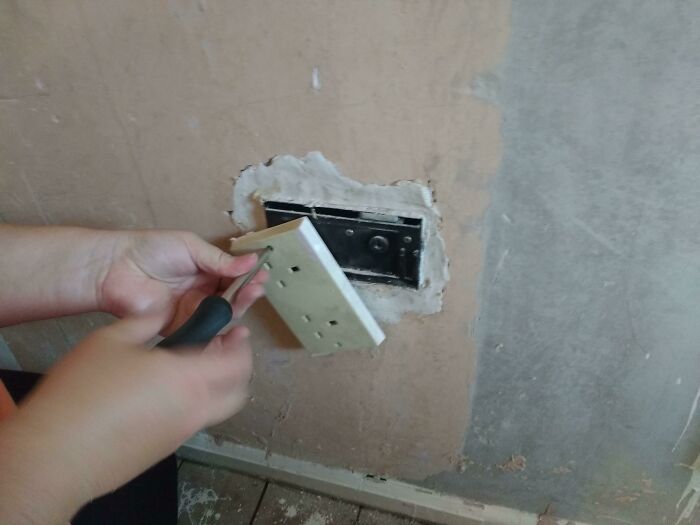 Image source: hippyscum98
#28 Found These Green Army Men Doing Yoga At A Place We're Renting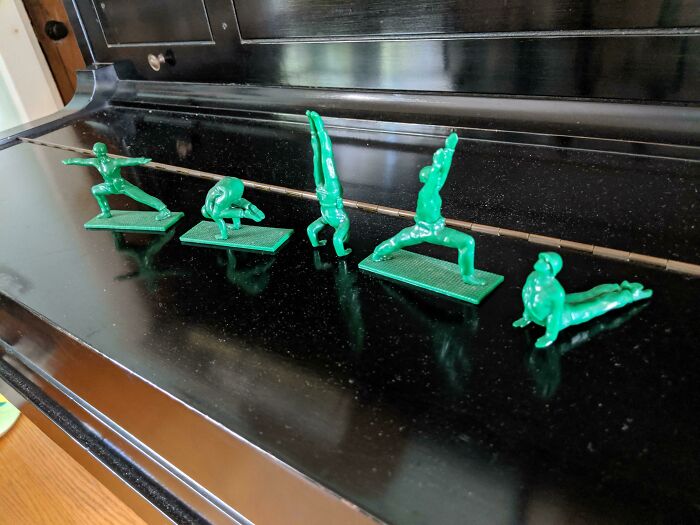 Image source: CryptoAlca
#29 I Went Diving With My Metal Detector In A Private Lake And Was Able To Return Multiple Valuables To Their Owners, Including A $5000 Wedding Ring That Was Lost For Almost 5 Years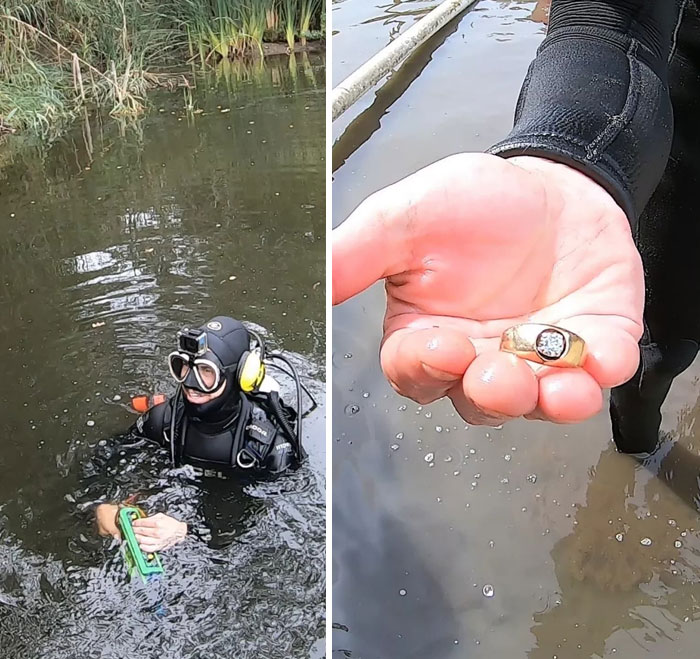 Image source: Merman_Mike
#30 Found In The Pocket Of My Grandpa's WW2 Bomber Jacket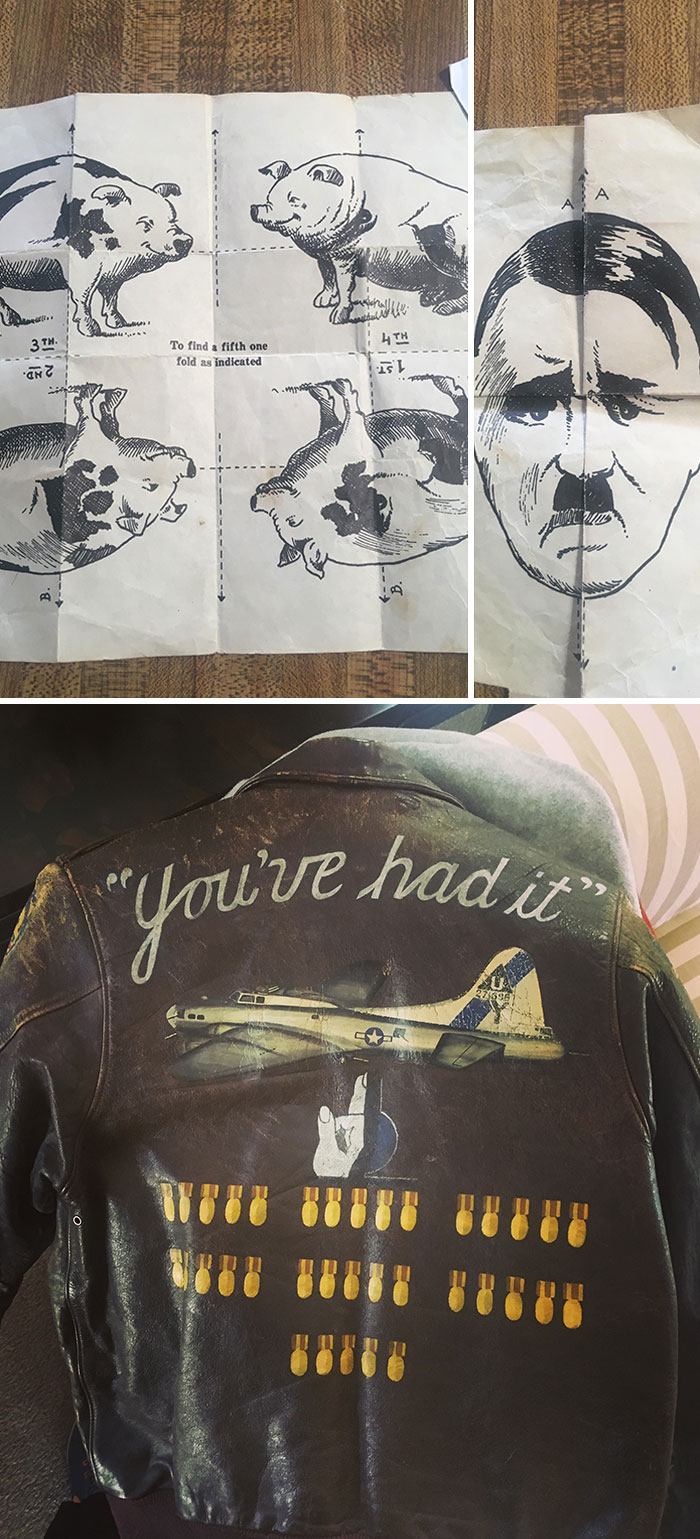 Image source: itskateinabox
---
Don't miss to check these articles: