Over the millennia, churches have shifted back and forth from centers of community to individual introspection and reflection, pausing periodically along the scale as a new denomination upset the balances of tradition.
The modern church is a delicate institution; under siege from countering theologies, philosophies and the super speed of daily life, it must at once withstand the constant tempest of change while remaining anchored to tradition. The way the most long-standing institutions have done this is by finding a balance: deep roots that touch the core of humanity and yet a flexible reedlike ability to bend and sway with the tensions of modernity.
Architecturally, Thibaud Poirier was inspired by the astounding variety of church design. There are only but a few physical signs that bind them together: a visual focal point, usually but not always a cross, rows of seating trained on the visual cue, and a space clearly designed to spark wonder, reflection, devotion.
These are spaces that we're designed to repeatedly draw one in, and create sacred long lasting relationships with visitors. Ranging from a cosy monk-like modest chapel to elaborate ethereal cathedrals with vaulted archways stretching to the heavens, their variety of worship spaces is as diverse as it is personal. In this series Thibaud Poirier wanted to capture a few of the most exceptional sacred spaces, to show how they interpret the institution stylistically and concretely shape radically different interiors for people to worship.
And yet despite their great stylistic differences, the glue between these churches remains invisible to the human eye yet vibrates within each of us: the emotional state created whilst one is present. The sense of belonging. The conviction of something larger than us all.
You can find Thibaud Poirier the web:
#1 Notre-Dame-du-Travail, Paris, France (Jule-Godefroy Astruc, 1902)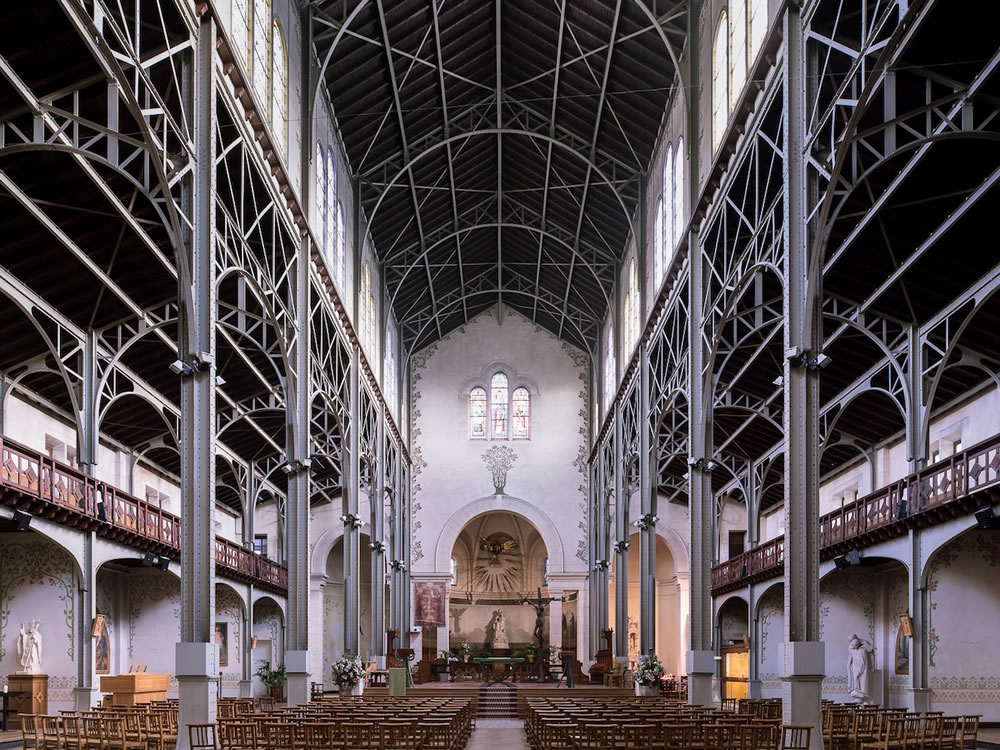 #2 Notre-Dame du Raincy, France (Auguste et Gustave Perret, 1923)
#3 Saint-Jacques-le-Majeur, Montrouge, France (Erik Bagge, 1940)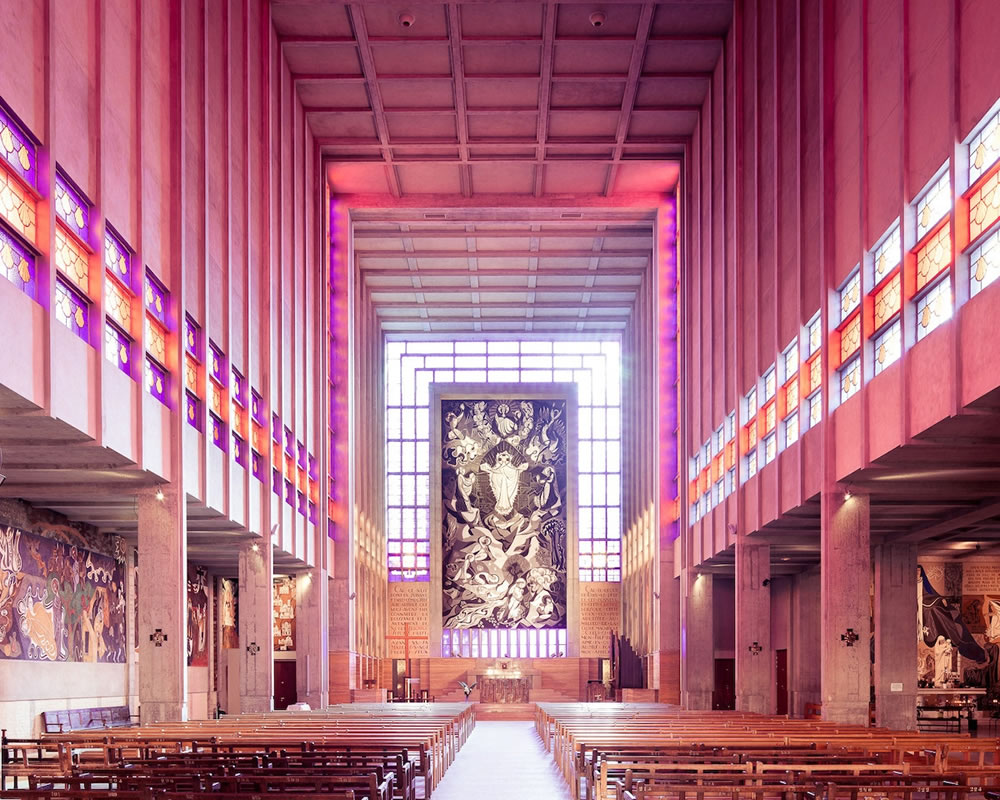 #4 Kruiskerk, Amsterdam (Marius Duintjer, 1956)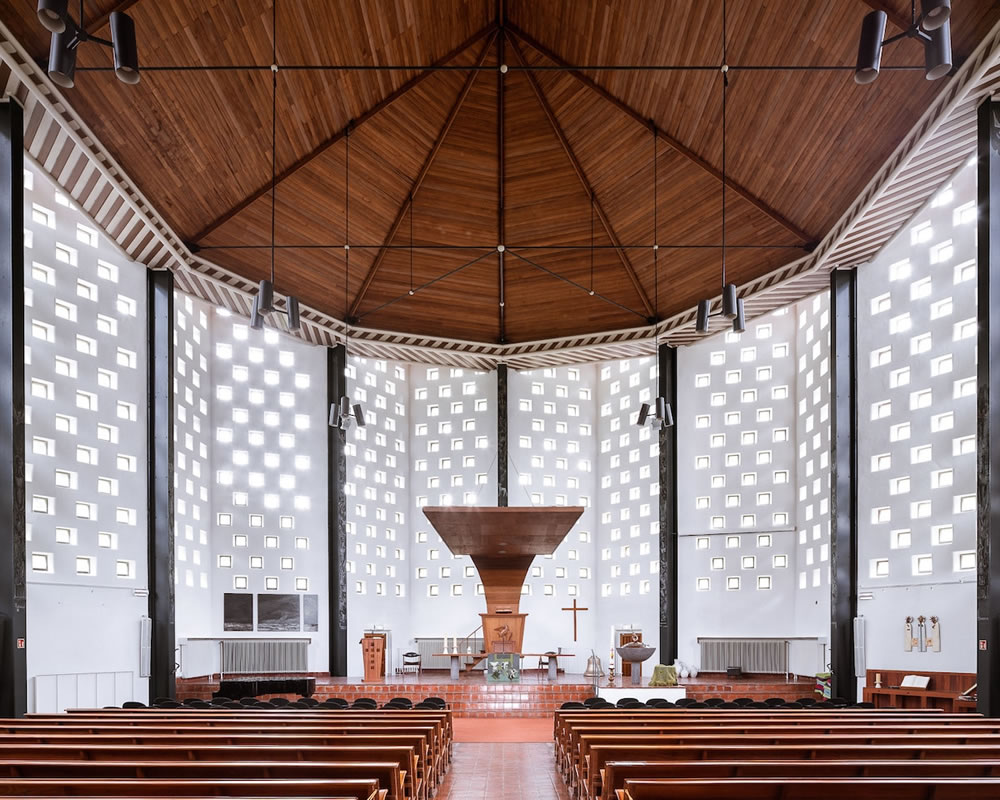 #5 Saint-Martin de Donges, France (Jean Dorian, 1957)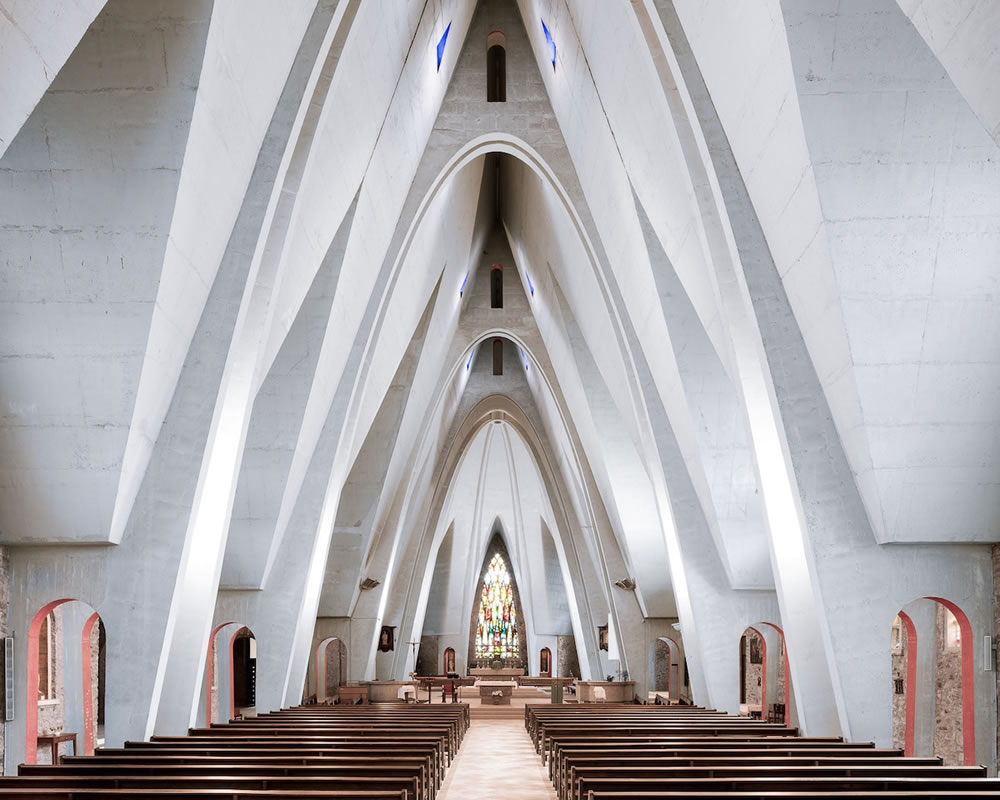 #6 Saint-Rémy de Baccarat, Baccarat, France (Nicolas Kazis, 1957)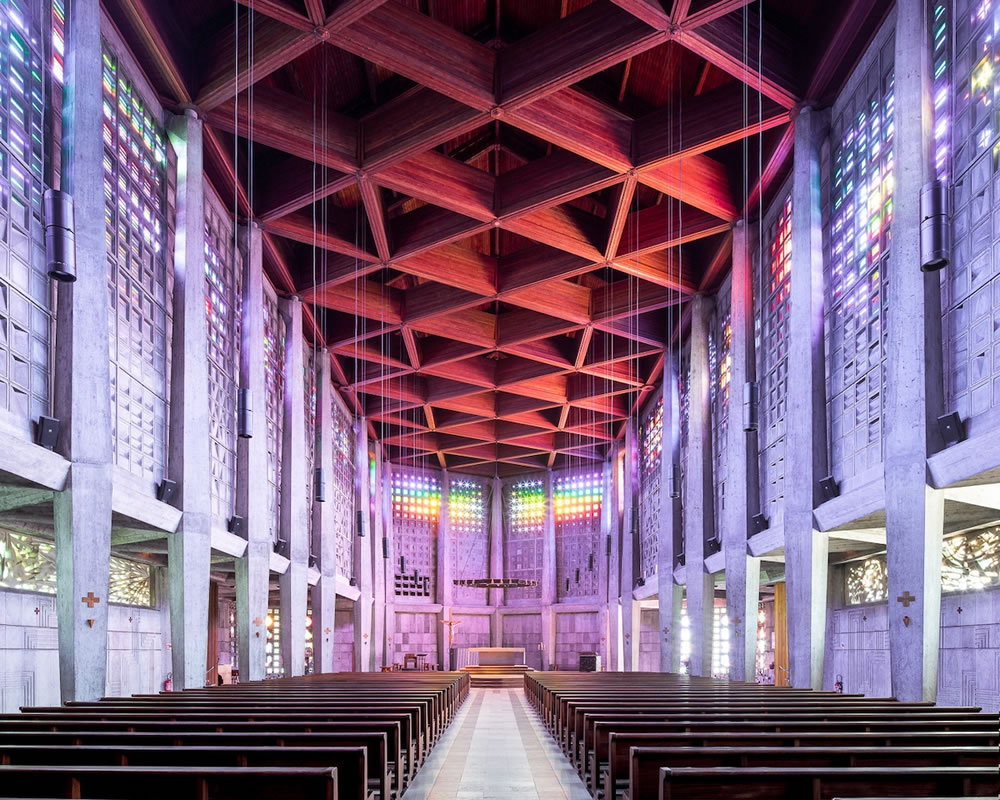 #7 St. Johann von Capistran, Munich, Germany (Sep Ruf, 1960)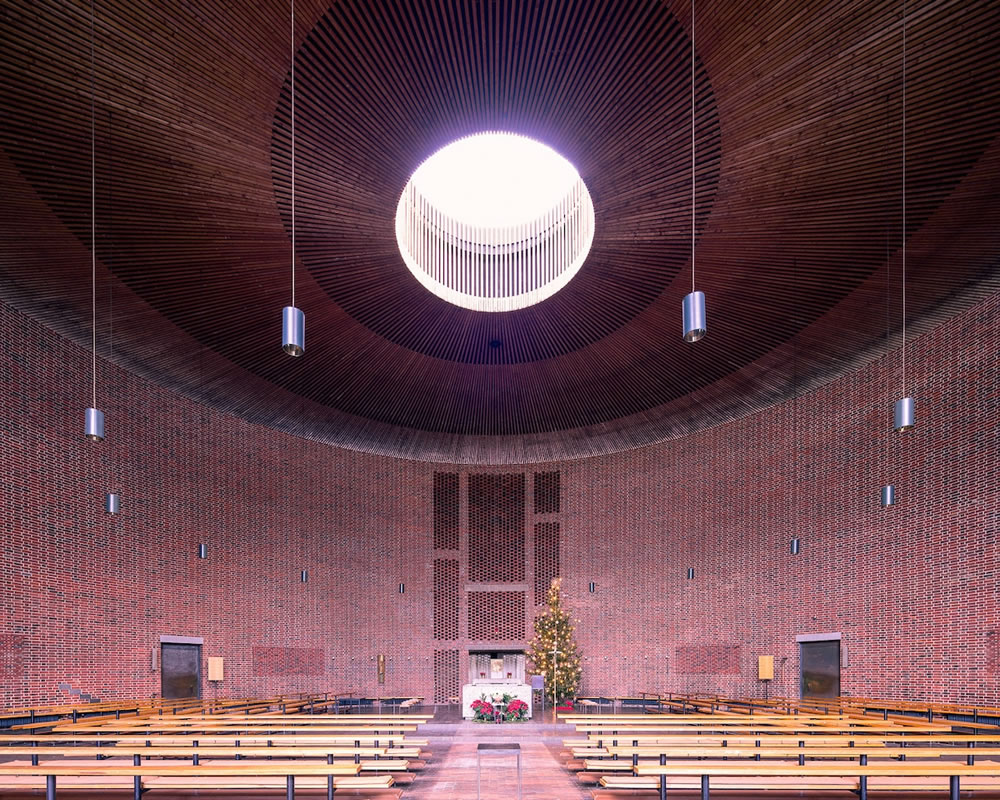 #8 United States Air Force Academy Cadet Chapel, Colorado Springs (Walter Netsch, 1962)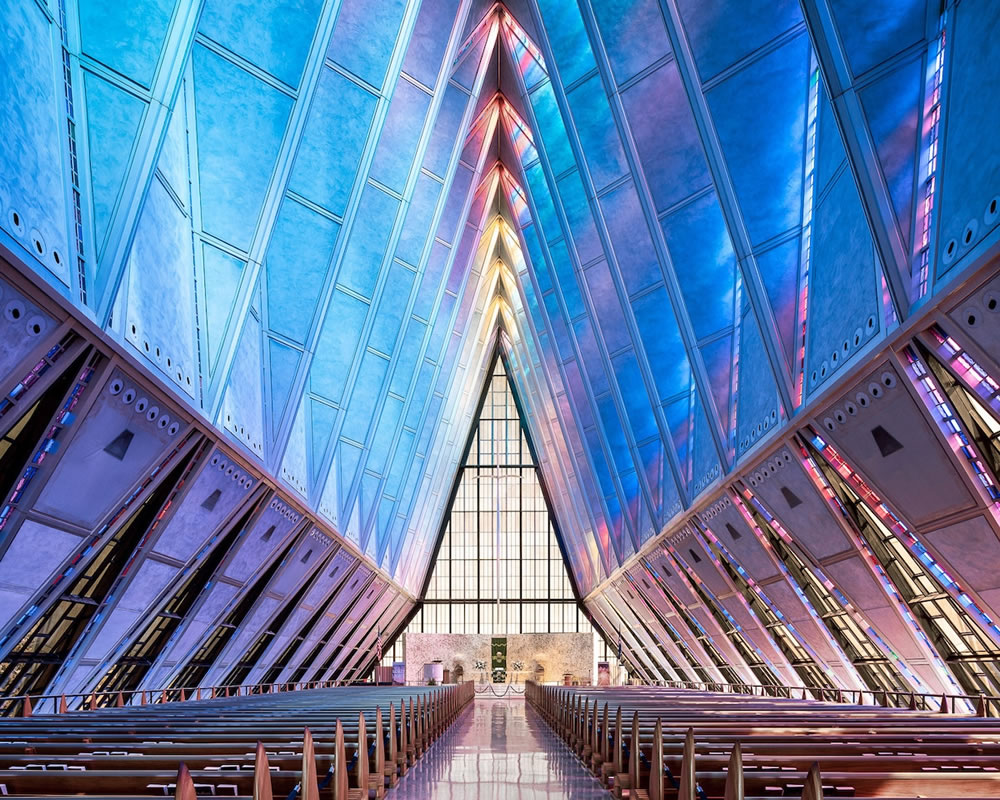 #9 Notre-Dame-de-la-Salette, Paris, France (Henri Colboc, 1965)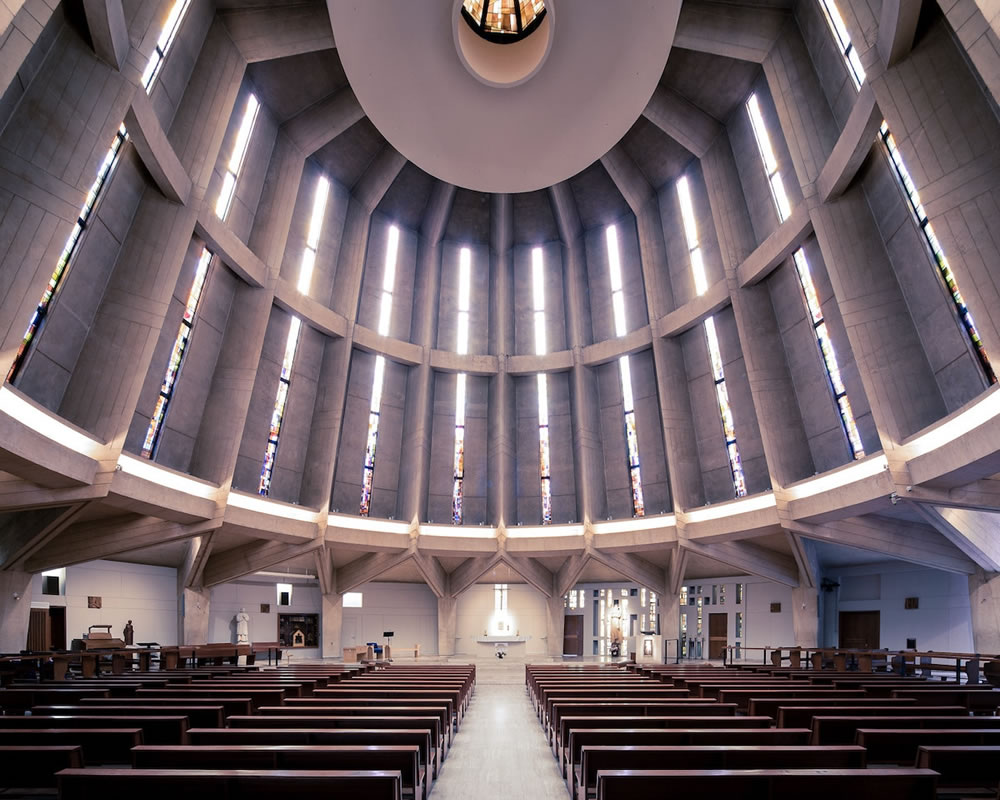 #10 Saint Pierre Et Saint Paul, Pau, France (André Remondet, 1970)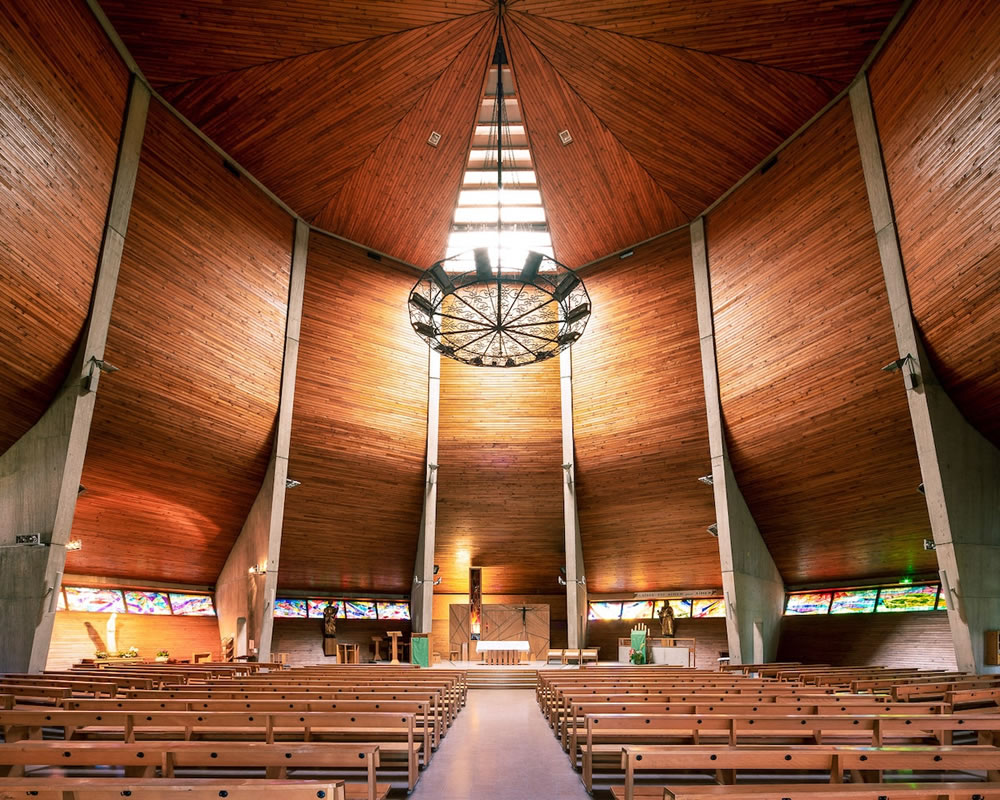 #11 Notre-Dame-de-l'Arche-d'Alliance, Paris, France (Architecture-Studio, 1998)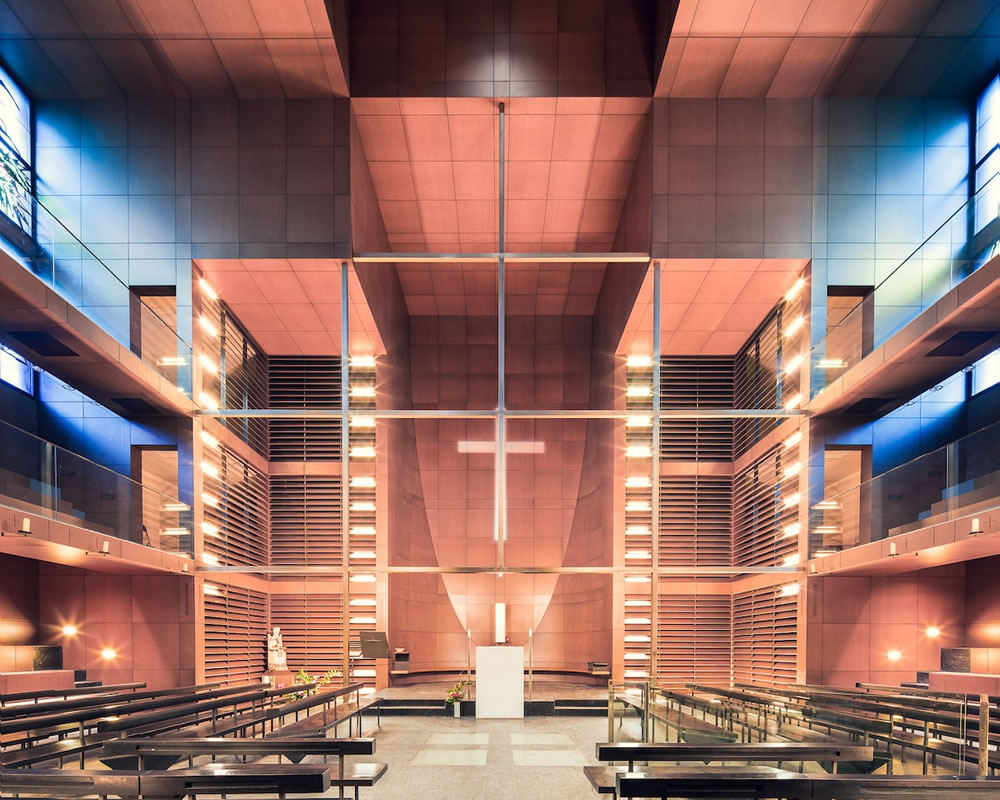 #12 Saint Ignatius, Tokyo, Japan (Sakakura Associates, 1999)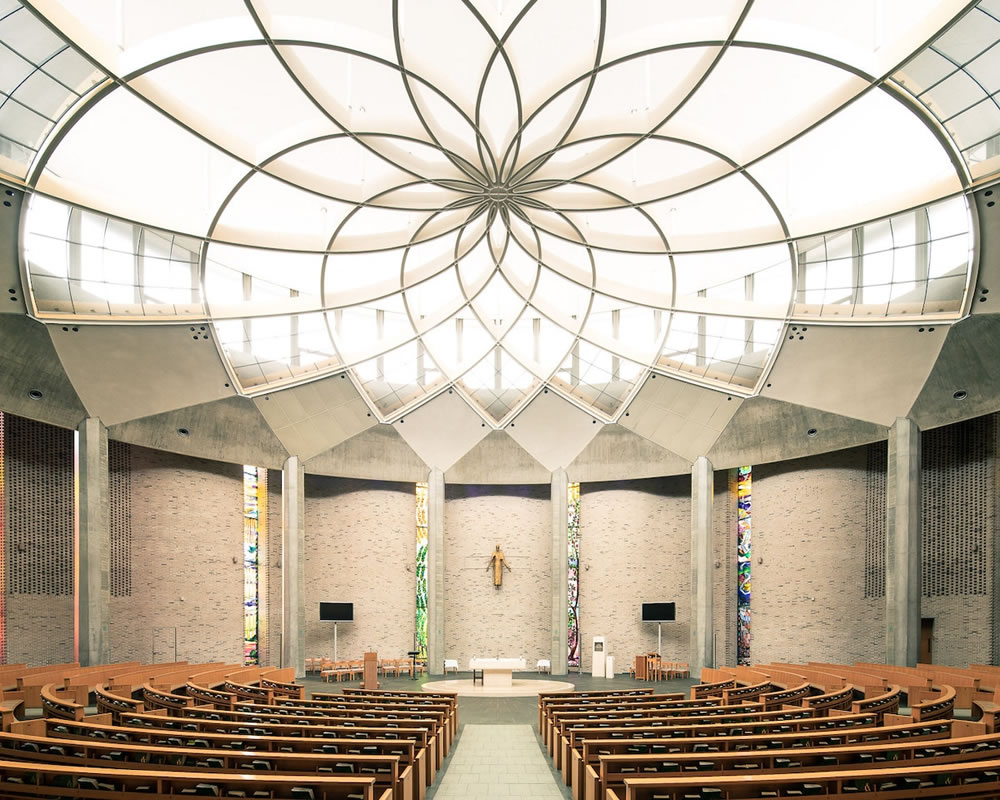 #13 Cathédrale de la Résurrection, Evry, France (Mario Botta, 1999)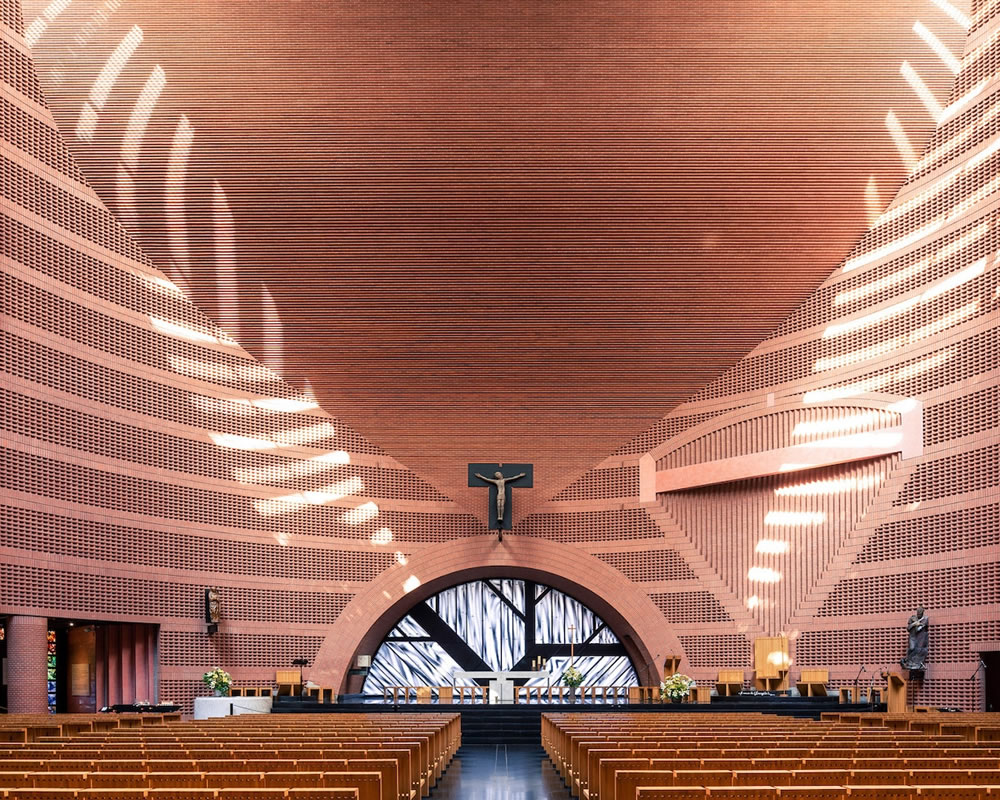 #14 Herz Jesu Kirche, Munich, Germany (Sattler, Allmann et Wappner, 2000)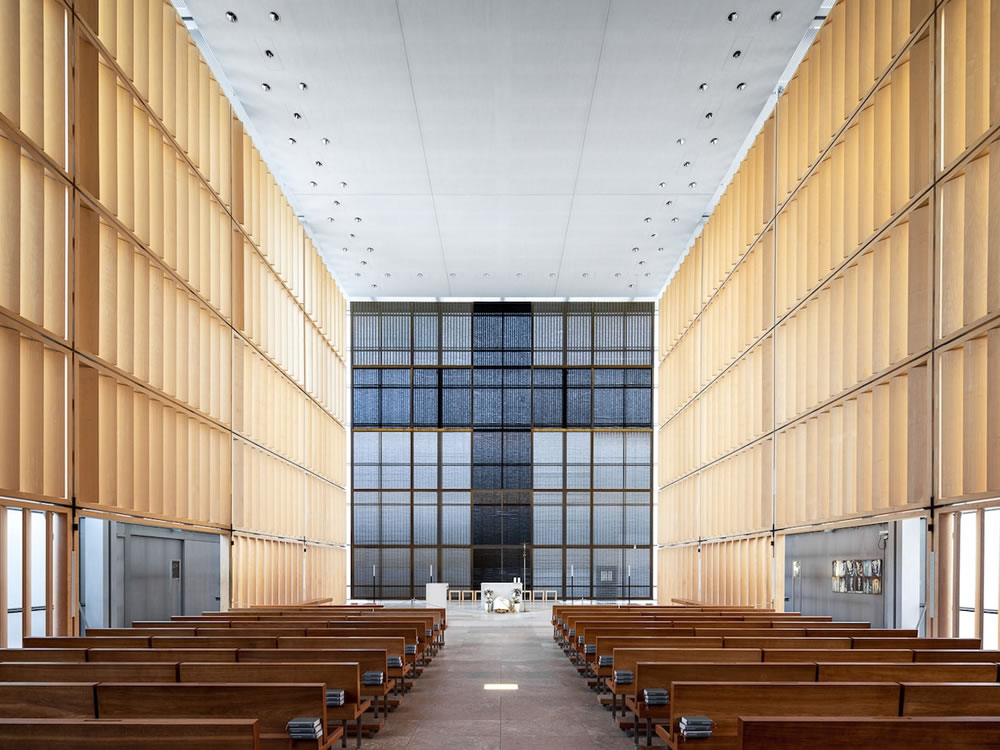 #15 Saint-François de Molitor, Paris, France (Corinne Callies et Jean-Marie Duthilleul, 2005)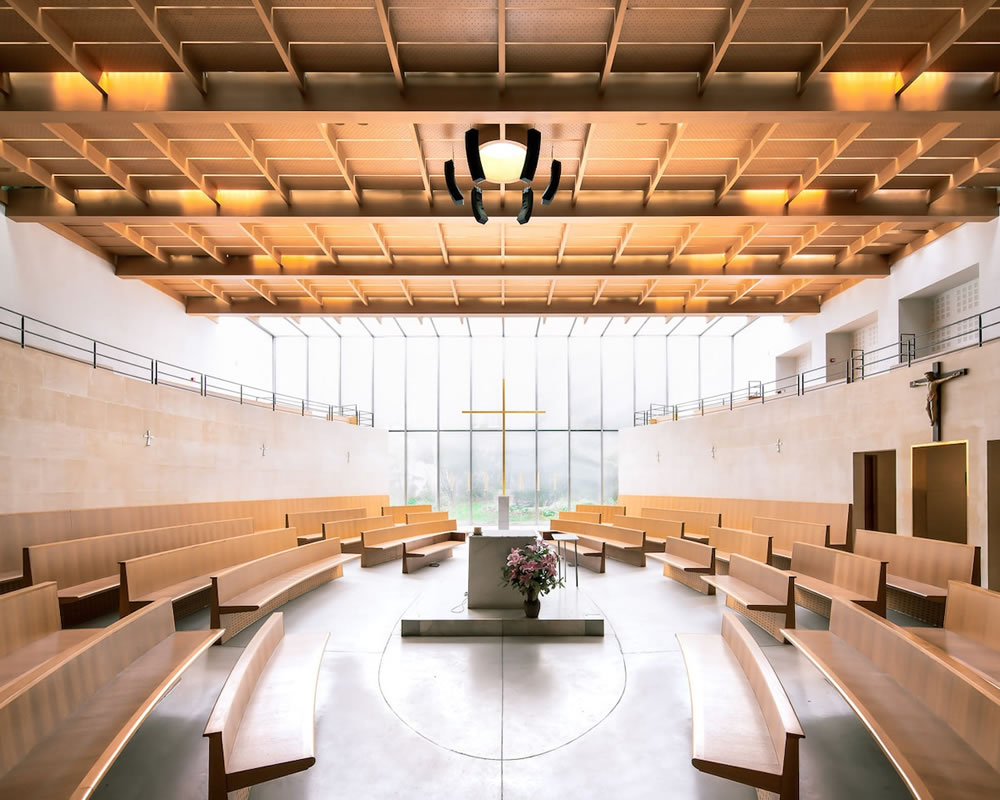 #16 Grundtvigs Kirke, Copenhagen, Denmark (Peder Vilhelm Jensen-Klint, 1927)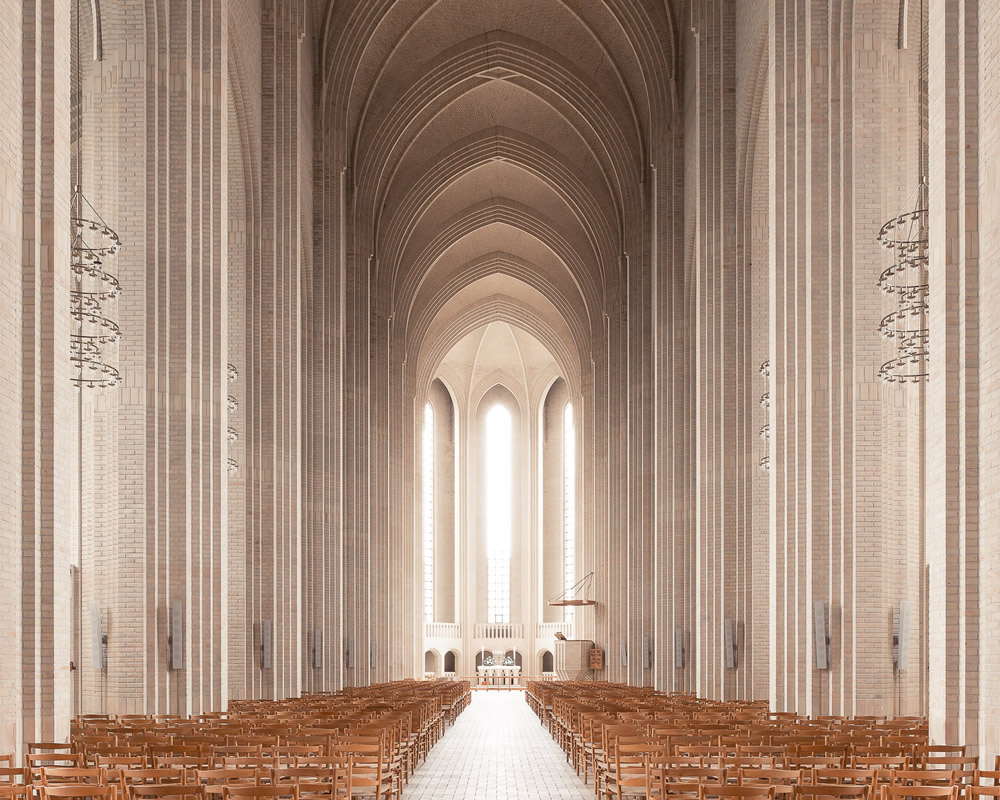 #17 Saint Mary's Cathedral, Tokyo, Japan (Kenzo Tange, 1964)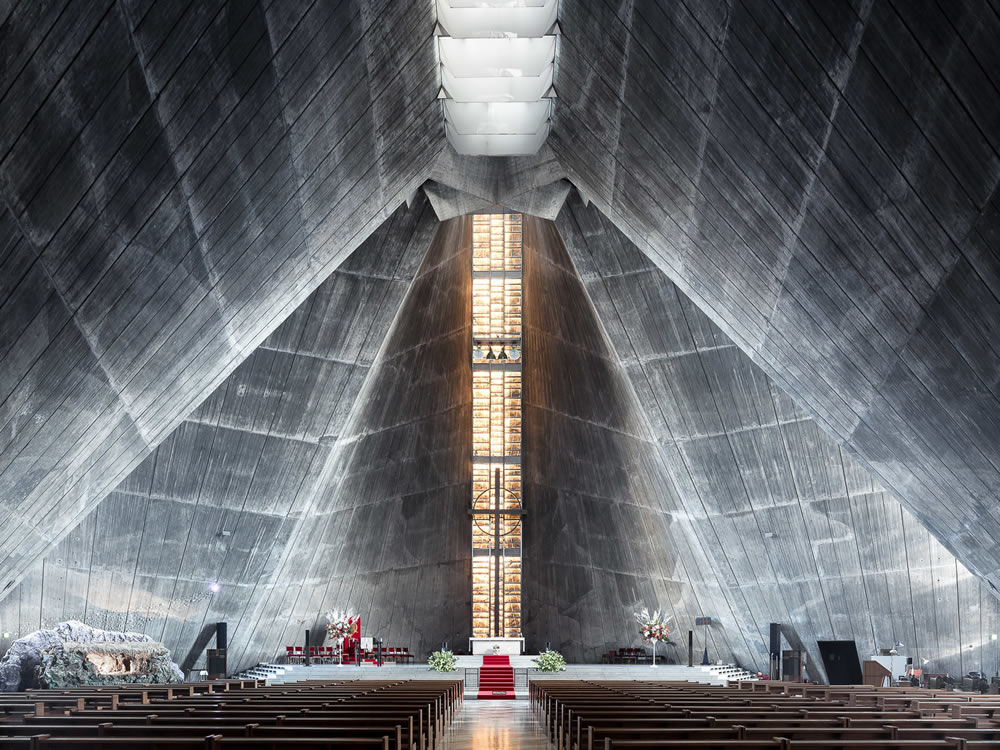 #18 Kirche am Hohenzollernplatz, Berlin, Germany (Johann Freidrich Höger, 1933)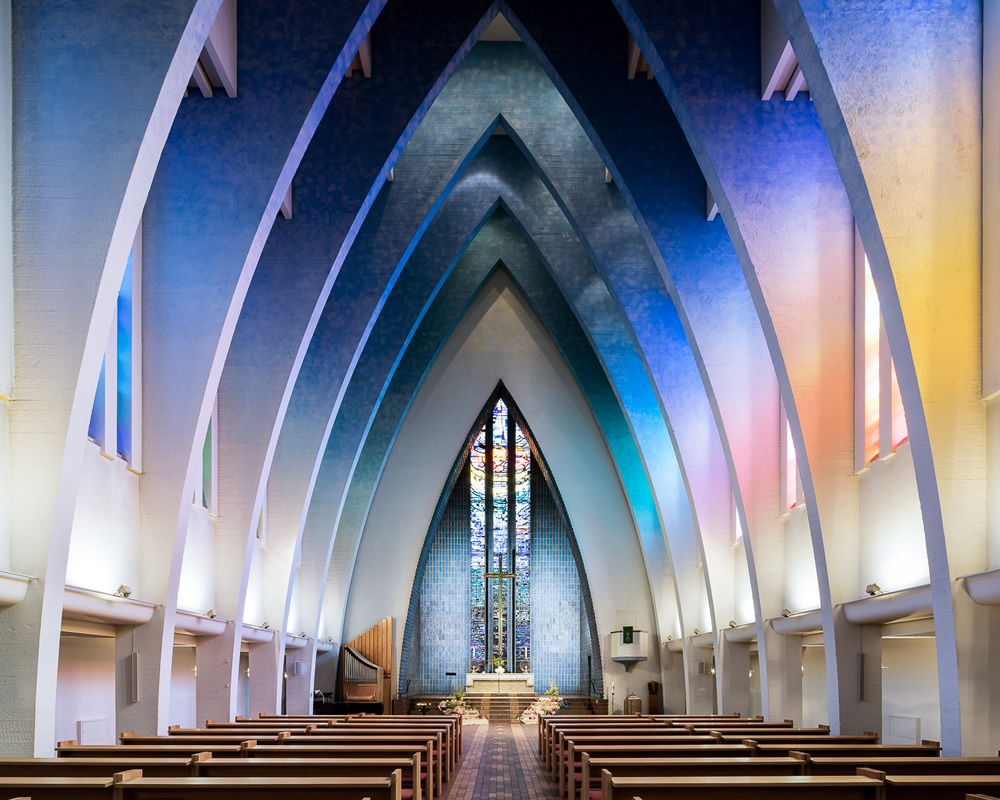 #19 Saint Moritz, Augsburg, Germany (John Pawson, 2013)
#20 Opstandingskerk, Amsterdam (Marius Duintjer, 1956)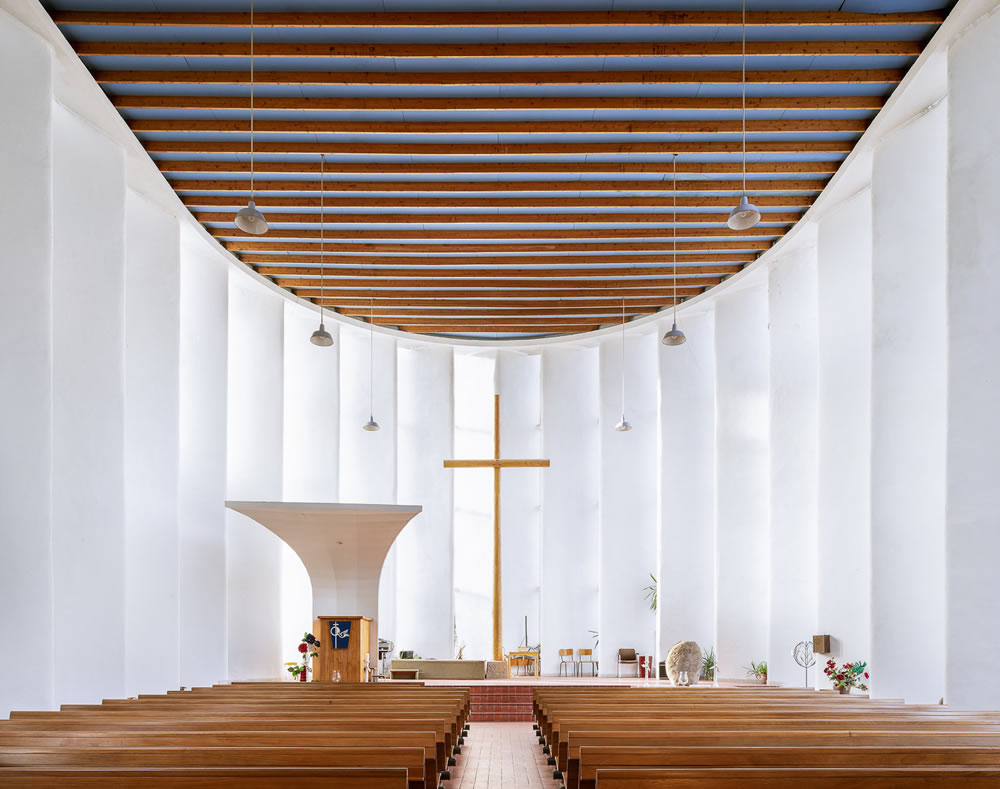 ---
Previous related articles: