In 2011, back when I was 13 years old, I fell in love with telling stories through photography. Since I've always been an introvert, finding inspiration and getting lost in my own imagination always felt natural. During the first years of my photography journey, I experimented a lot, I frequently shifted genres trying to find my own artistic voice.
As time went by and as I started to mature, I started to seek inspiration within me. The way I'm connected to certain concepts, other people and the life that I'm living became an endless source of inspiration. During that period of becoming more authentic as an artist, I become aware that my images were always more about concepts and ideas rather than the subjects and their identities. That was a turning point that resulted in my images becoming more minimalistic.
I started to change my approach, I started filling empty spaces with elements that could tell a story. But something was missing, I needed to communicate what I have to say through people. Not wanting to show their identities led me to an idea to photograph hands. Yes, there is so much more hands are able to tell us than one could assume. So many emotions and so many states of being.
My hands' phase is still ongoing, but I wanted to look back on some of the images I created and share them with you. I hope you enjoy the gallery!
You can find Marko Nadj on the Web:
#1 "Vacuum"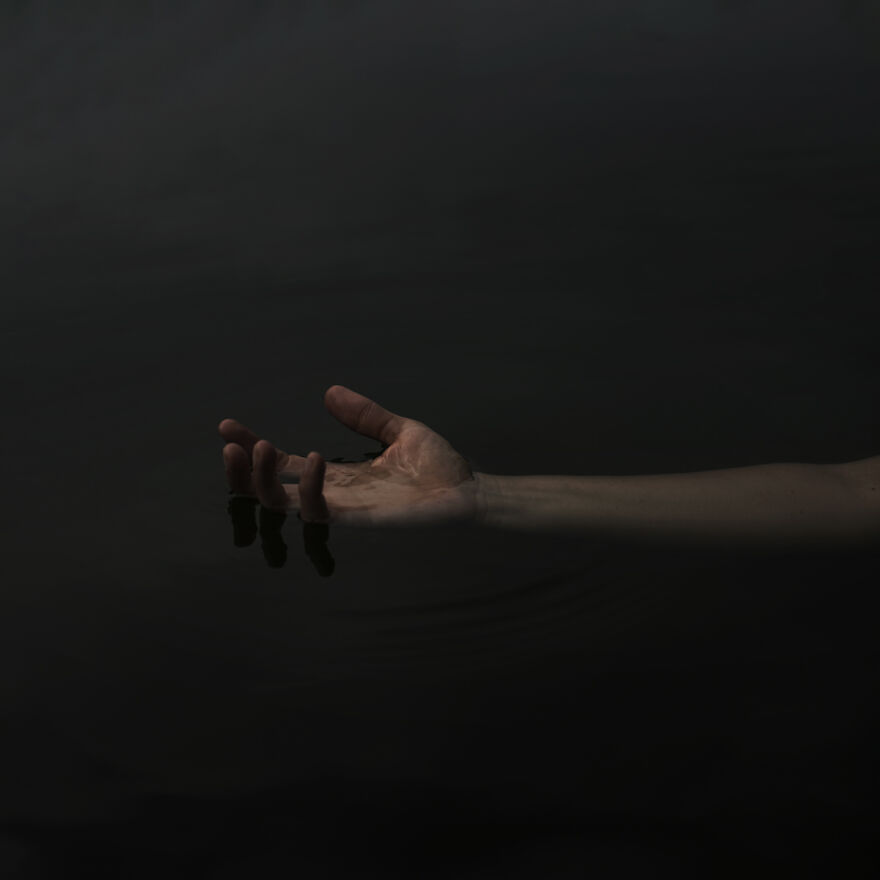 The atmospheric image tells the story of all the feelings of loneliness and anxiety we sometimes suffer.
#2 "Greedy Hands"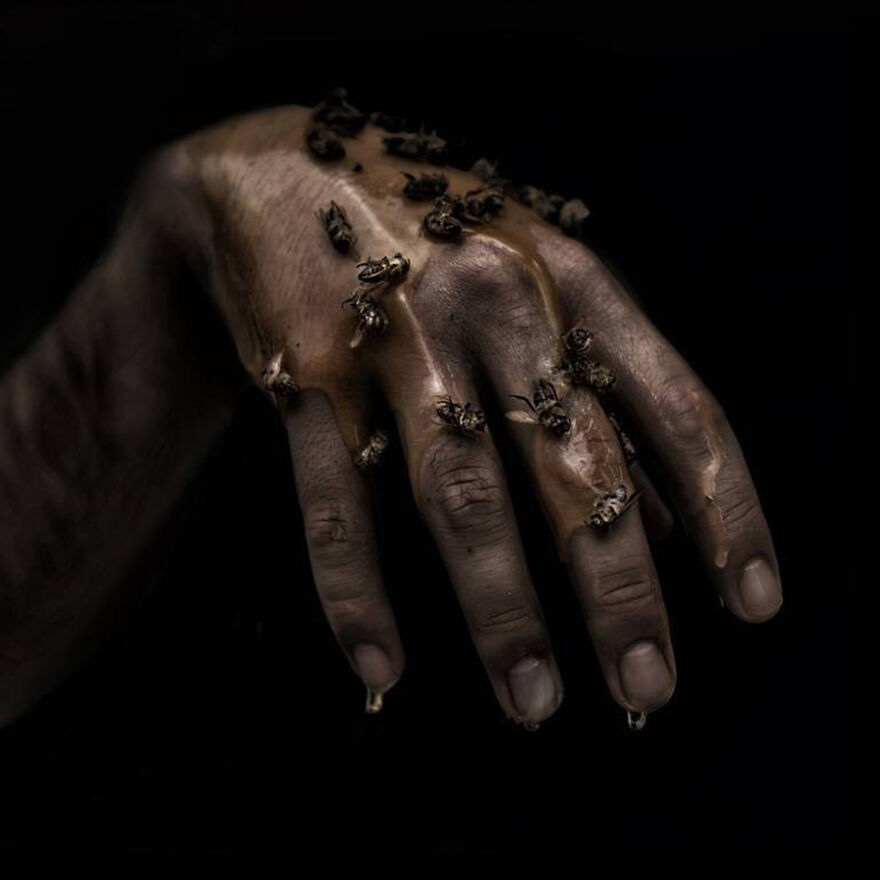 The photograph represents the greediness of human nature.
#3 "Farawell"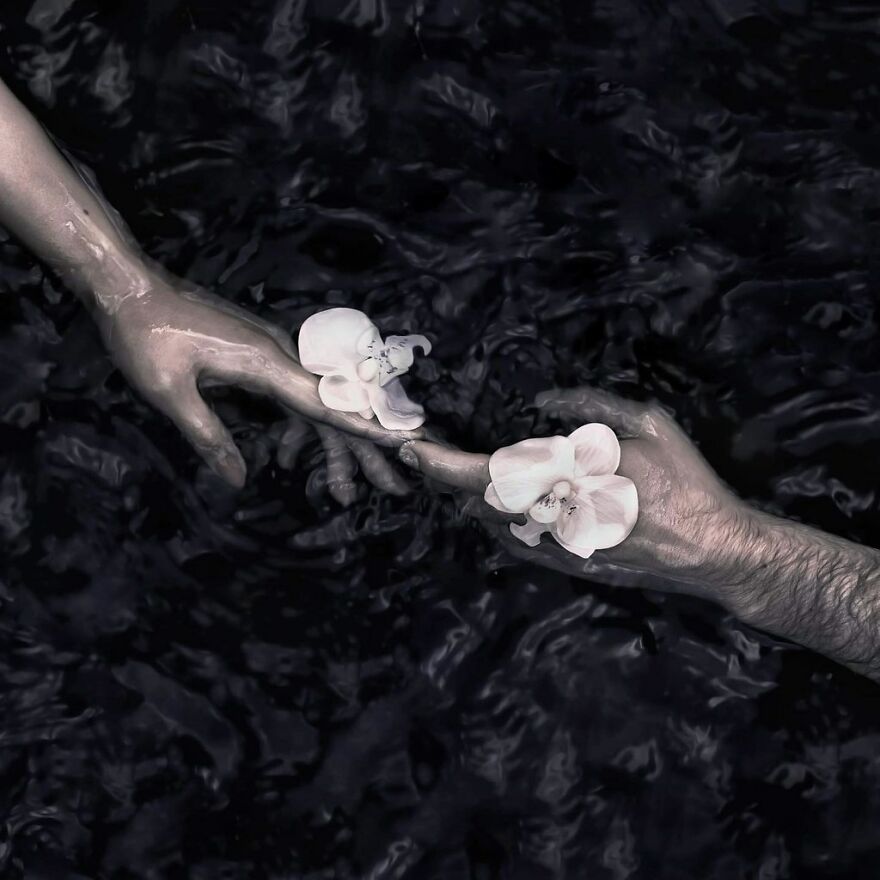 Photographing hands is often like meditation to me. It's a way of releasing my emotions and moving forward at peace with what I leave behind.
#4 "Valtari"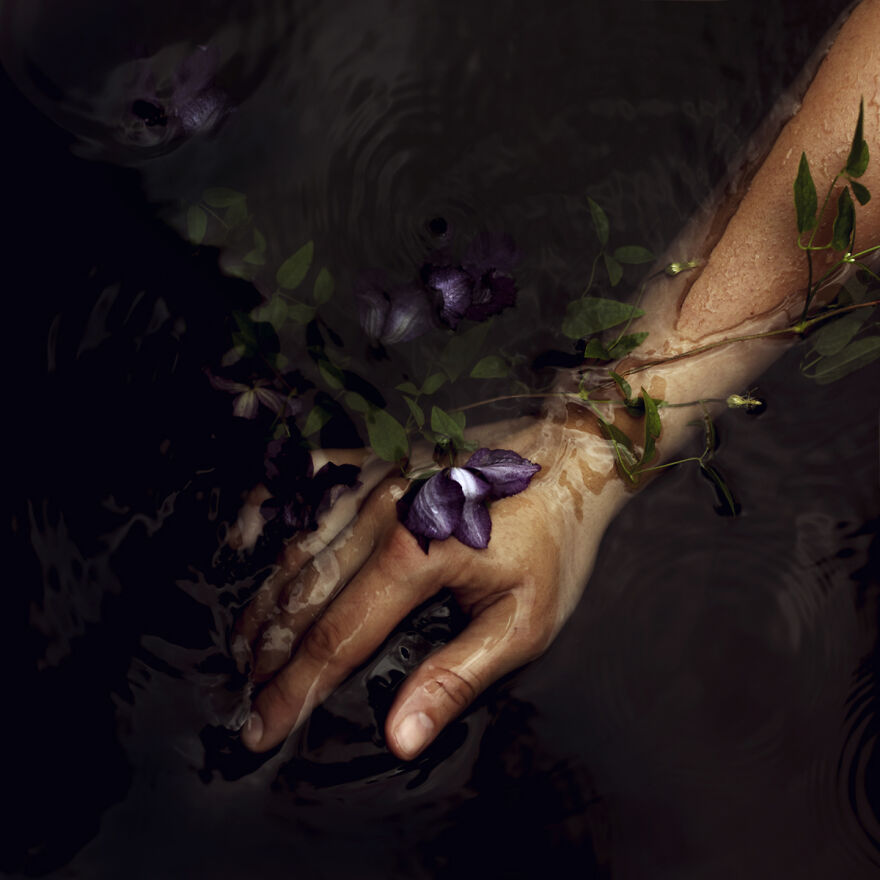 Image of my friend's hand during a warm spring rain. On that day photography was our only way to reconnect with nature.
#5 "Vigile"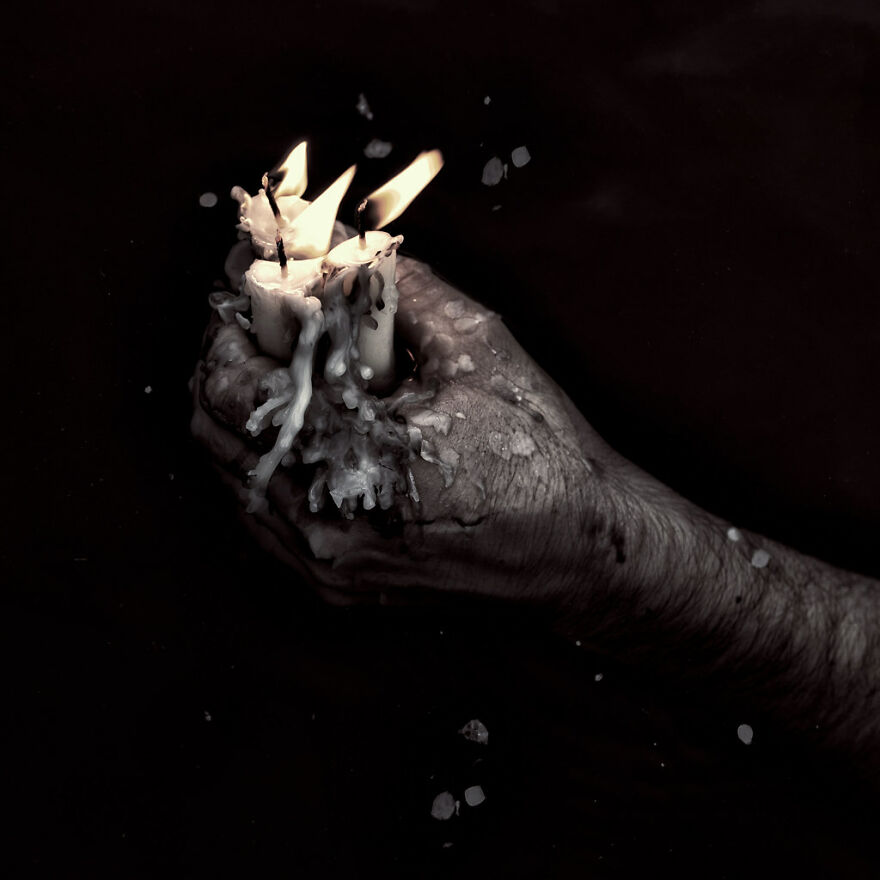 A lot of my hand images are self-portraits. This is an image that means a lot to me, it gives me hope every time I come back to it.
#6 "Power Play"
One of the images that are part of my ongoing series called "Human Behaviour". It portrays relationships between humans.
#7 "Affection"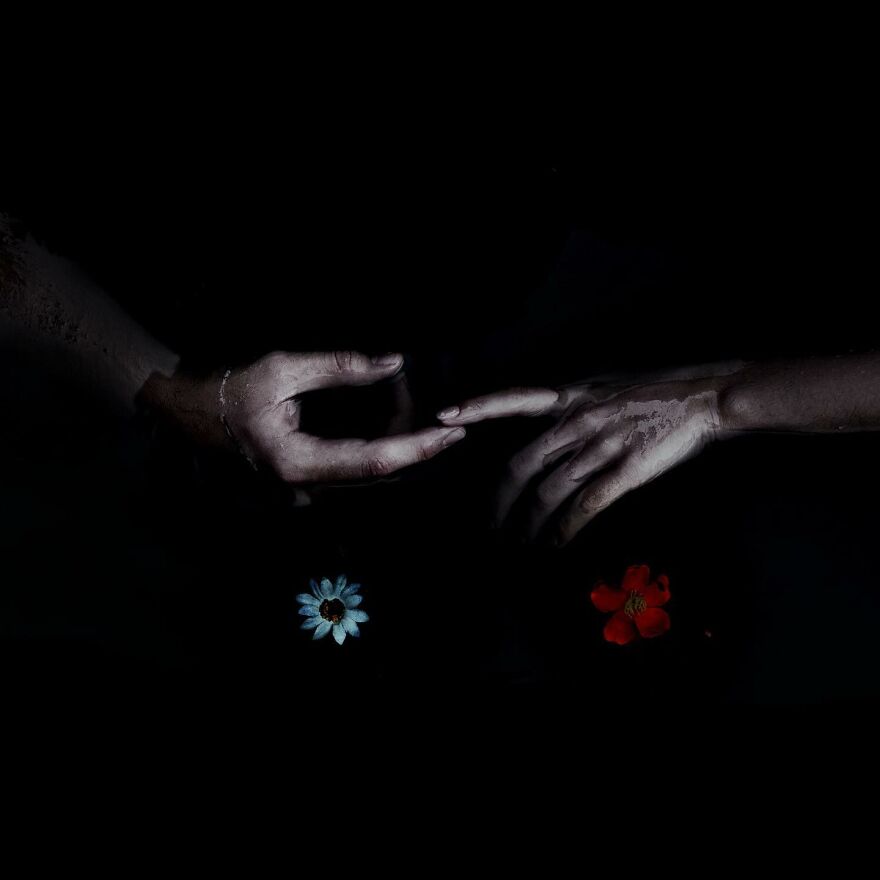 An image from the "Saeglopur" series I've done for Facet.ai, Each image from the series was inspired by the feelings associated with love.
#8 "The Climb"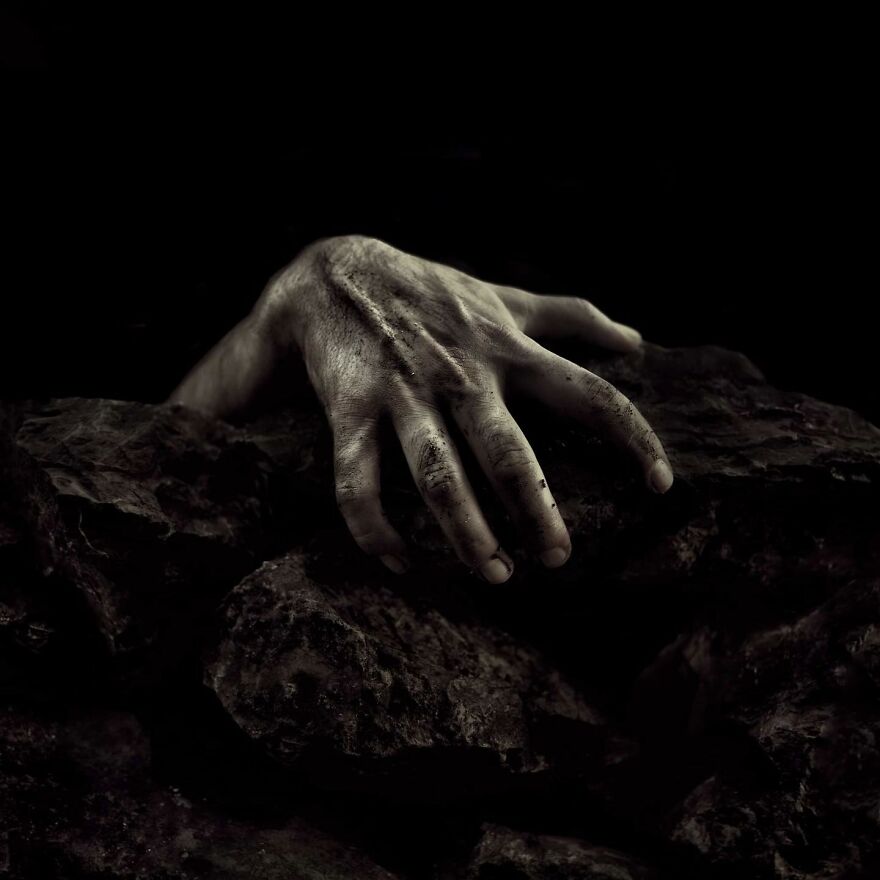 Self-portrait from my backyard.
#9 "A Bomb"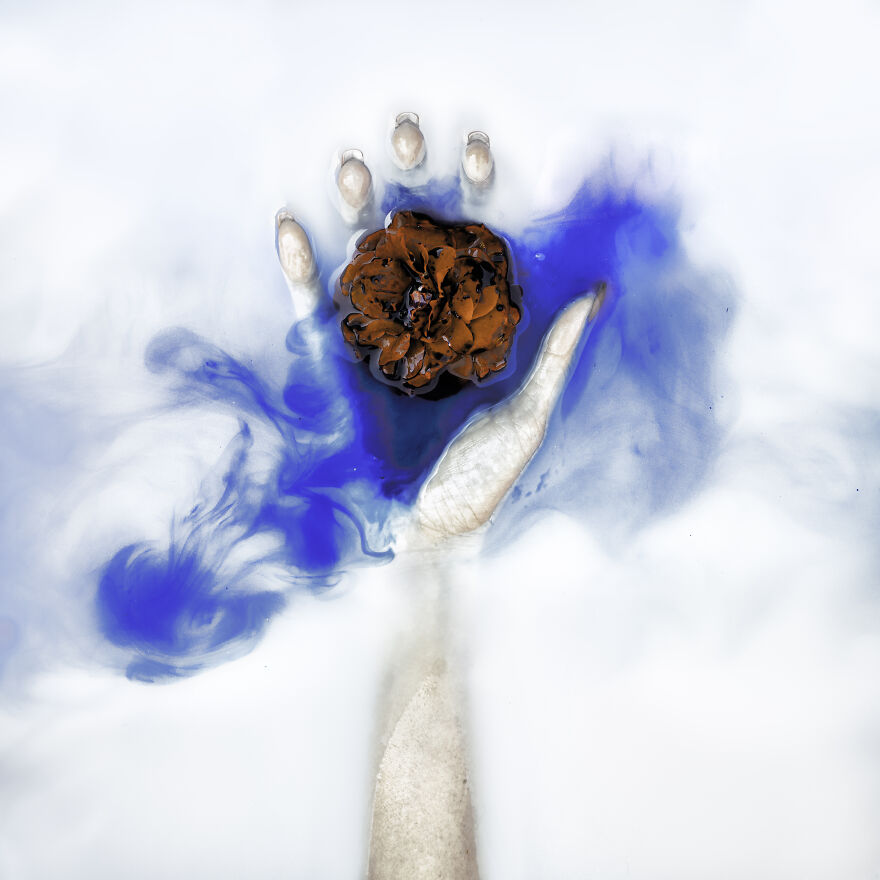 Photographing hands can sometimes become a safe zone for photographers, that's why I always try to mix things up a bit. Like in this image when I introduced more color to my images.
#10 "Until We Bleed"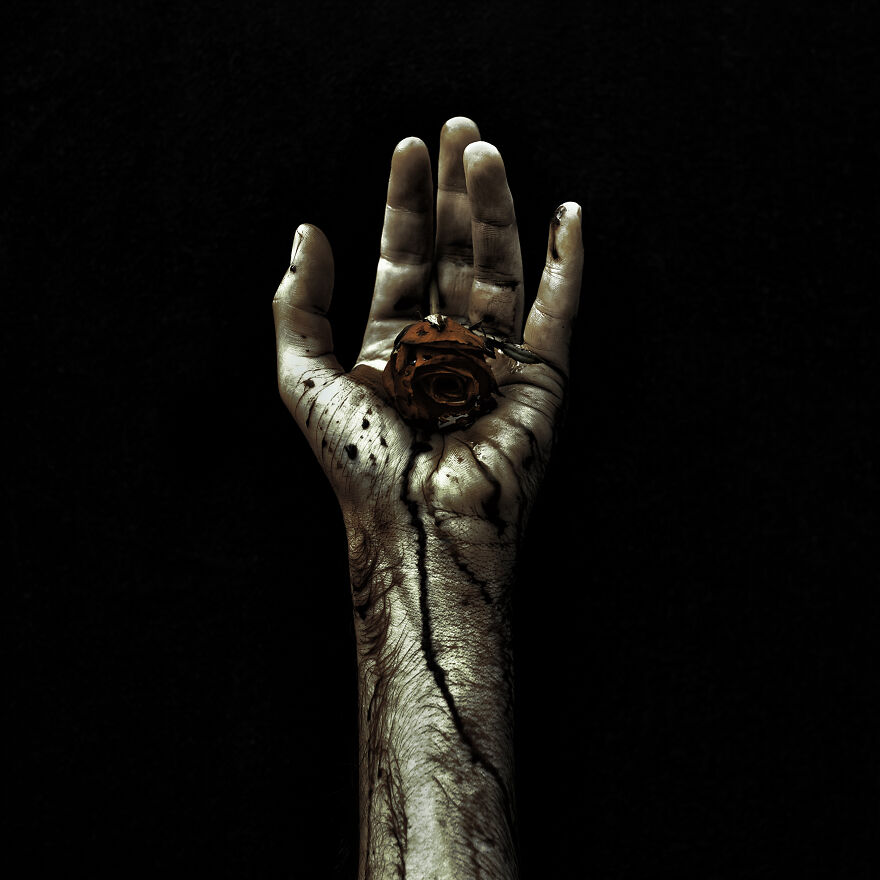 A rose is symbolizing a love that is dying, the one that should be left behind.
Creating this image was my way to say goodbye to lovers.
#11 "Unknown Destination"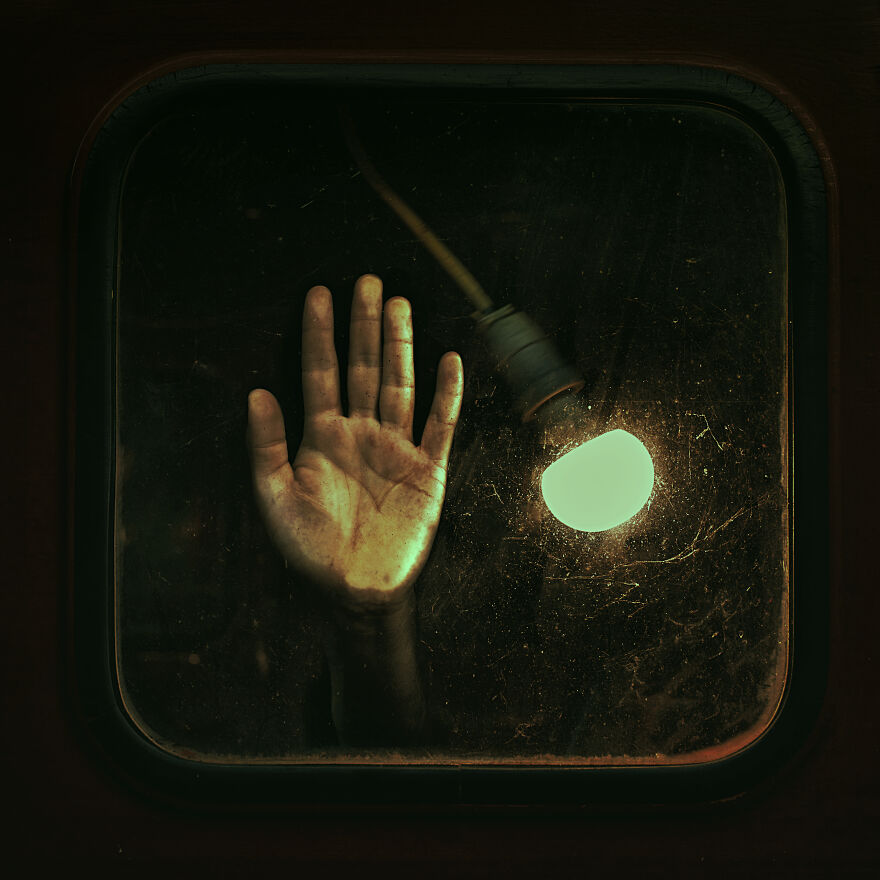 I was starring at the tractor in our backyard for days before an idea came to my mind. What if I showed other people that we can use objects around us in a unique way to create art. It was my way of telling people that imagination in photography is crucial.
#12 "The Courage Of Other"
My first photograph of hands was taken in 2014 that started the whole era.
#13 "Ungrapeful"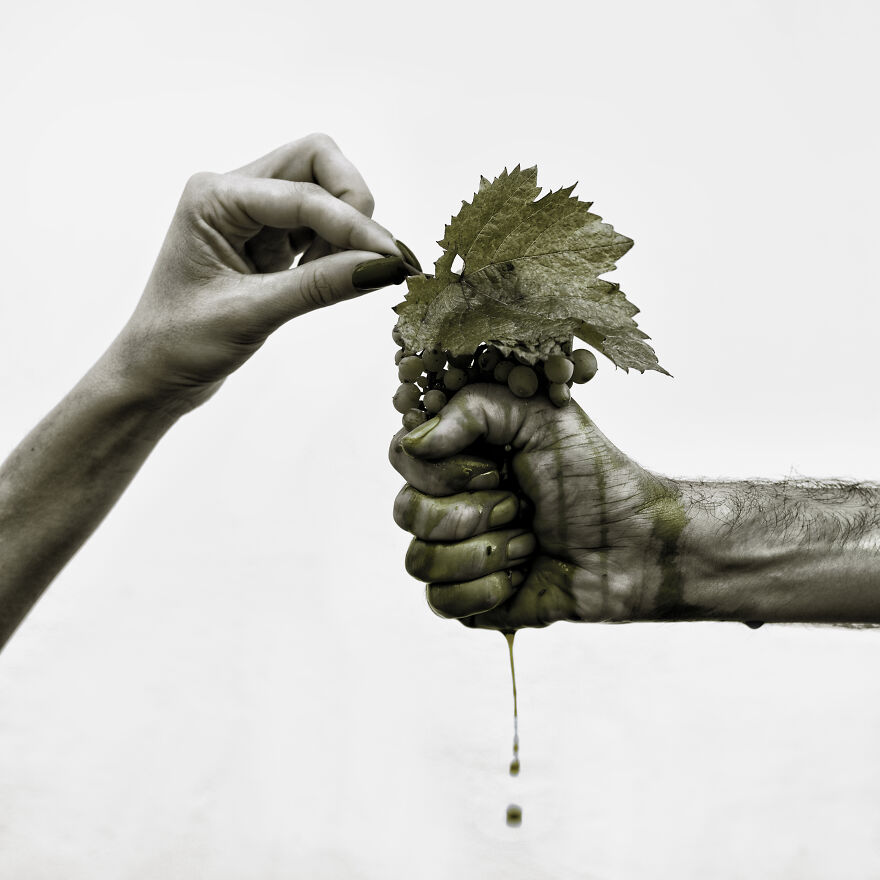 Image dealing with ungratefulness of human nature.
#14 "Through Thick And Thin"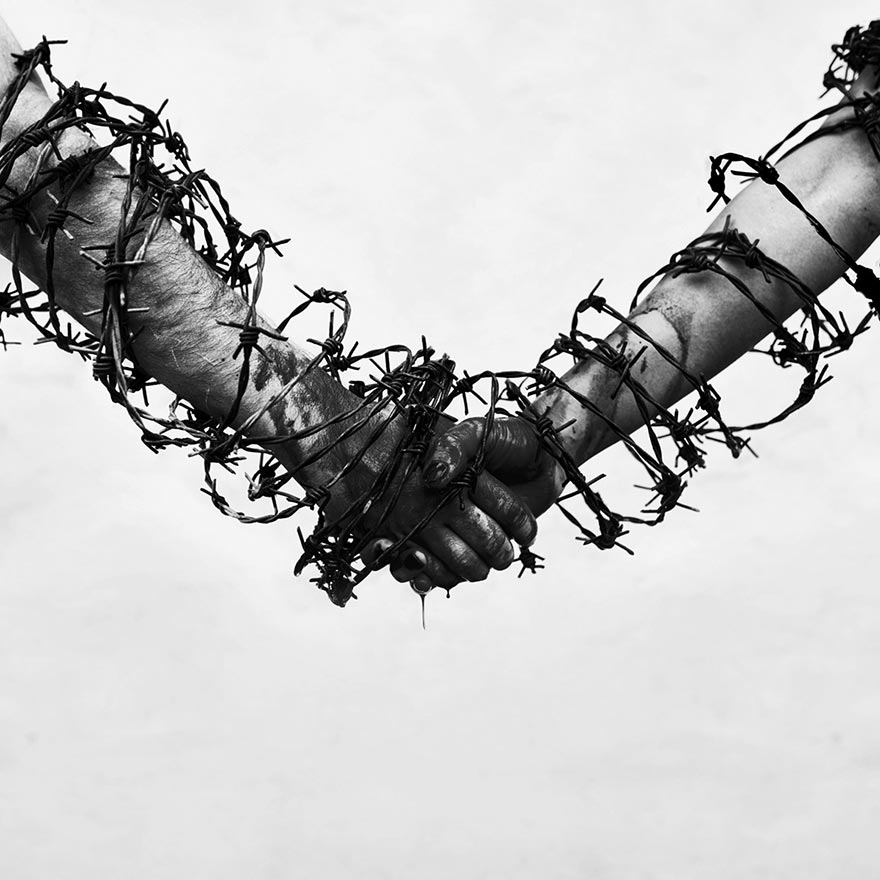 The photograph deals with togetherness.
The past few years keep showing us how we need to stick together, no matter what.
#15 "Everybody's Fault"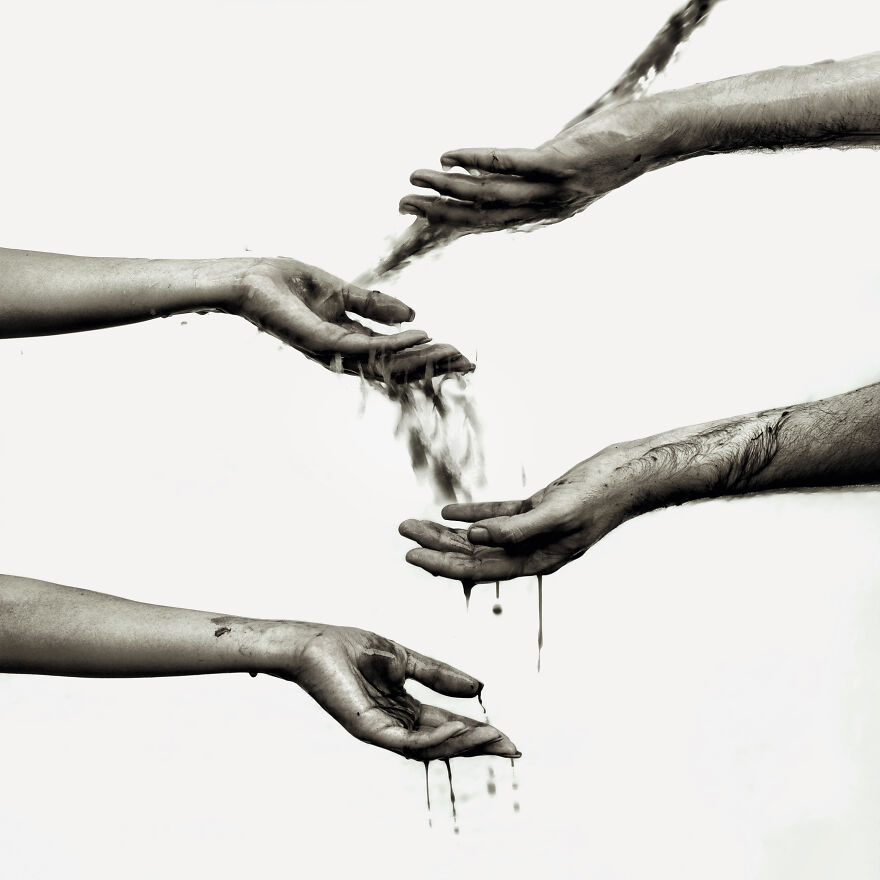 Image showing the way the fault is shared between people involved in a conflict.
#16 "Under Construction"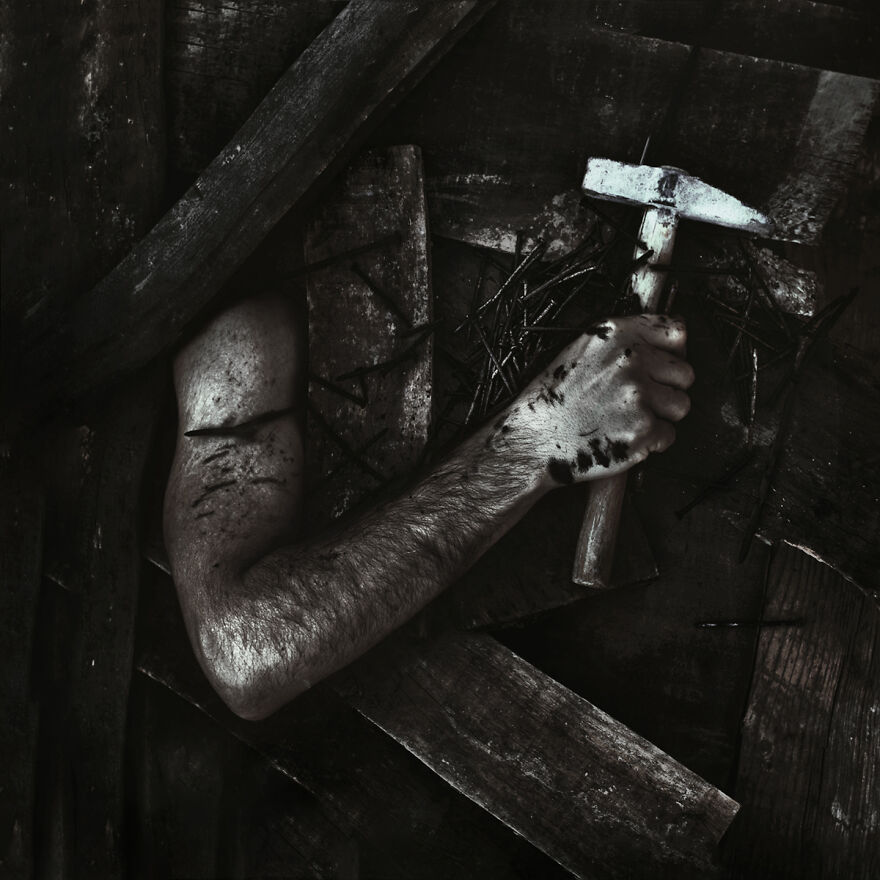 The image was created during the Covid-19 lockdown in Serbia.
My brother helped me out to portray the moment when everything's falling apart but yet you are eager to fix what needs to be fixed.
#17 "An Affair"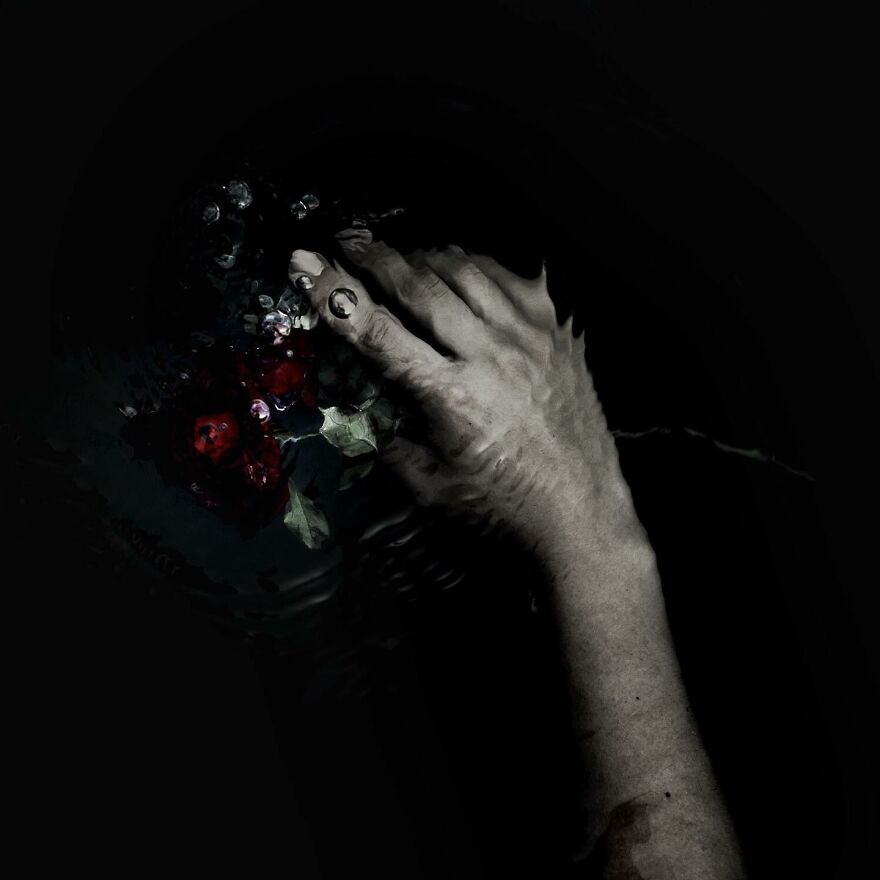 The first image I created for the "Saeglopur" series.
#18 "Ungrapeful 2"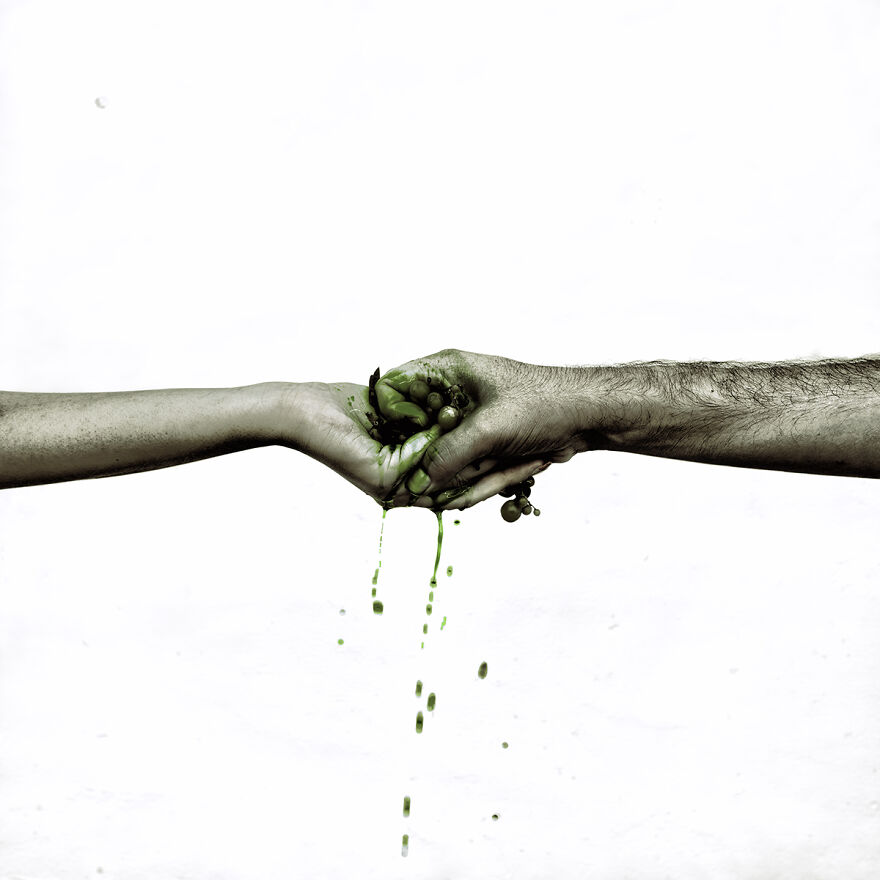 Part 2 of "Ungrapeful" image.
#19 "Touch"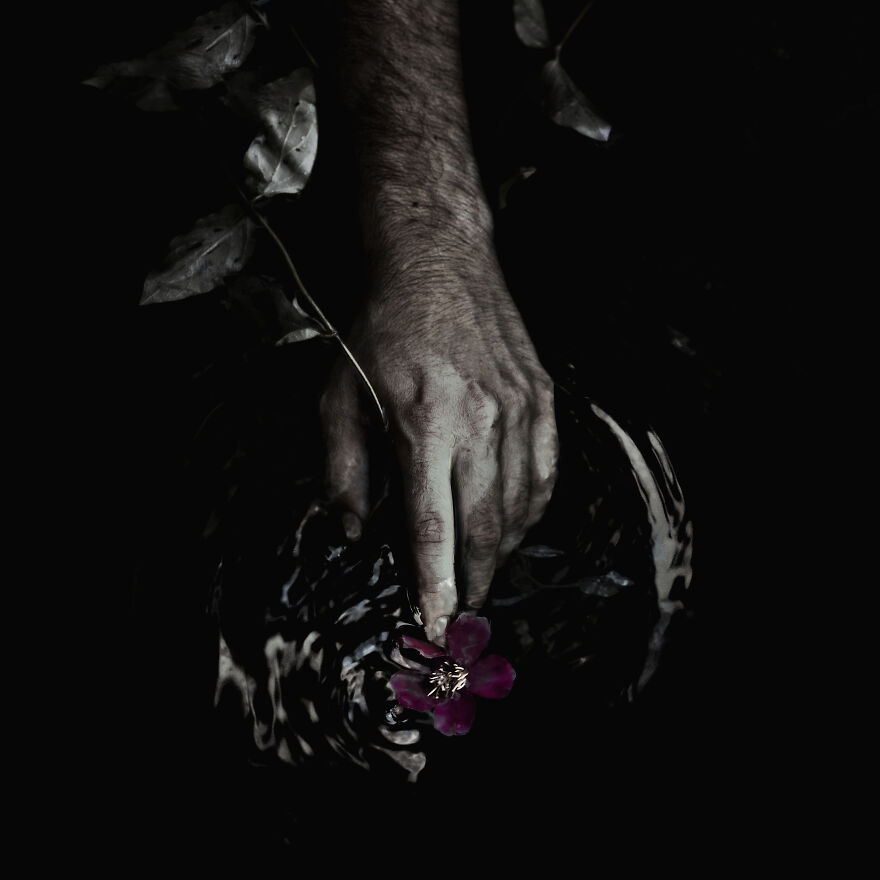 Photograph from the "Saeglopur" series.
#20 "Alone"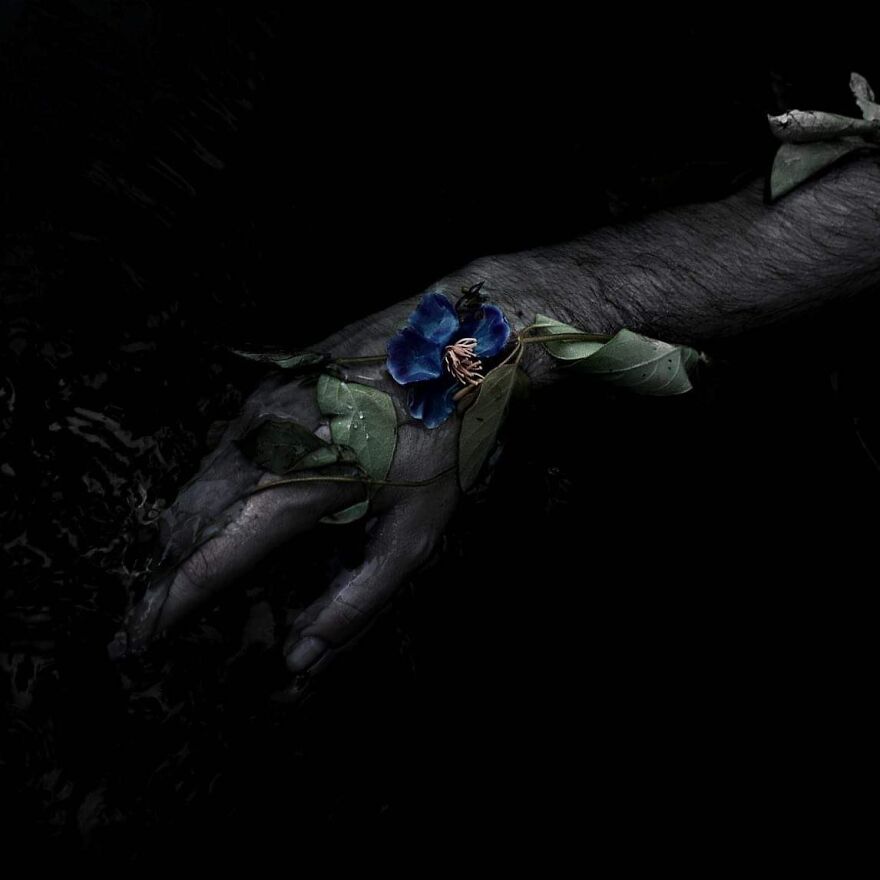 Another image from the "Saeglopur" series I've done for Facet.ai, Each image from the series was inspired by the feelings associated with love.
---
Don't miss to check these articles: