In this video photographer Tatiana Hopper looks closely at the photography of Saul Leiter, one of the most important photographers of his generation.
This video breakdown as:
00:00​ Intro
01:37​ Saul Leiter's early years
03:00​ Saul Leiter's photography: methods & techniques
06:11​ A big colourful secret
07:25​ Tips & Conclusions
We are sharing this video from T.Hopper Youtube Channel. You can follow their channel for more amazing videos.
Don't miss to check:
About Saul Leiter
Saul Leiter (December 3, 1923 – November 26, 2013) was an American photographer and painter whose early work in the 1940s and 1950s was an important contribution to what came to be recognized as the New York school of photography.
Saul Leiter was born in Pittsburgh, Pennsylvania. His father was a well known Talmud scholar and Saul studied to become a rabbi. His mother gave him his first camera at age 12. At age 23, he left theology school and moved to New York City to become an artist. He had developed an early interest in painting and was fortunate to meet the Abstract Expressionist painter Richard Pousette-Dart.
Pousette-Dart and W. Eugene Smith encouraged Leiter to pursue photography and he was soon taking black and white pictures with a 35 mm Leica, which he acquired for a few Eugene Smith prints. In 1948, he started taking color photographs. He began associating with other contemporary photographers such as Robert Frank and Diane Arbus and helped form what Jane Livingston has termed the New York School of photographers during the 1940s and 1950s.
Leiter worked as a fashion photographer for the next 20 years and was published in Show, Elle, British Vogue, Queen, and Nova. In the late 1950s the art director Henry Wolf published Leiter's color fashion work in Esquire and later in Harper's Bazaar.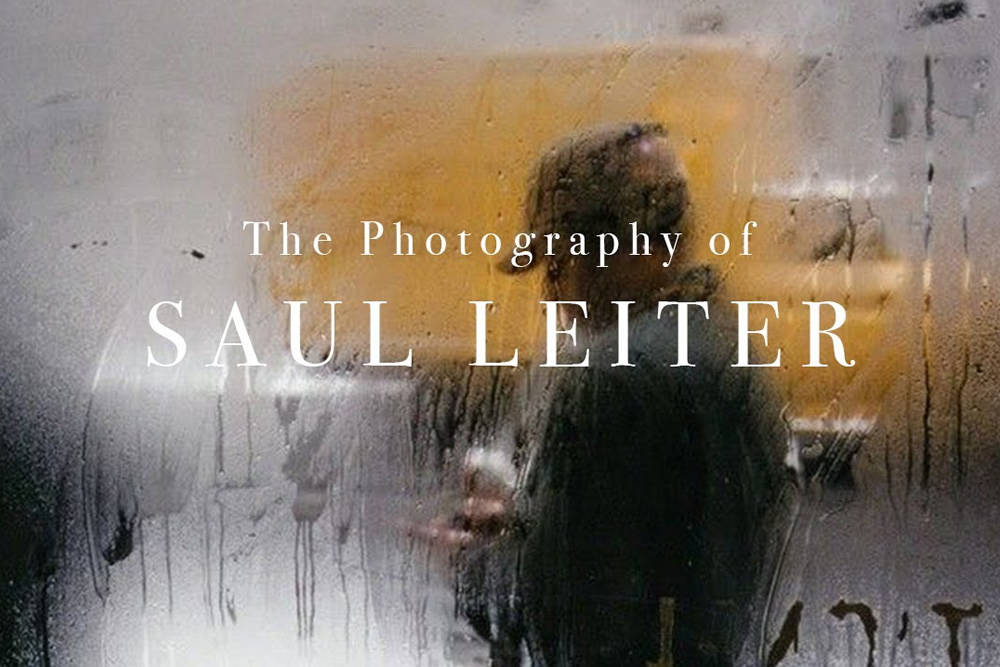 You can find more info about Saul Leiter: