Photographer Travis Patenaude photographed abandoned hunting dogs in Spain and he tell their story through his photos.
"All that is necessary for evil to triumph is for good men to do nothing."
On the day, Leena, our Galga, adopted through Magnificent Mutts, was no longer needed by her owner. She was to be hung from a tree as the tradition of the galgueros. On that day, evil was not going to win! A woman overheard what was about to happen and stepped in to end the animal abuse and save Leena's life. The woman brought Leena to SOS Galgos in Barcelona, Spain, and that is where her journey to the US began. The woman in Spain most likely never thought about how that one single act of kindness would change the lives of so many people and in turn, save many more lives of Galgos.
You can find Travis Patenaude on the Web: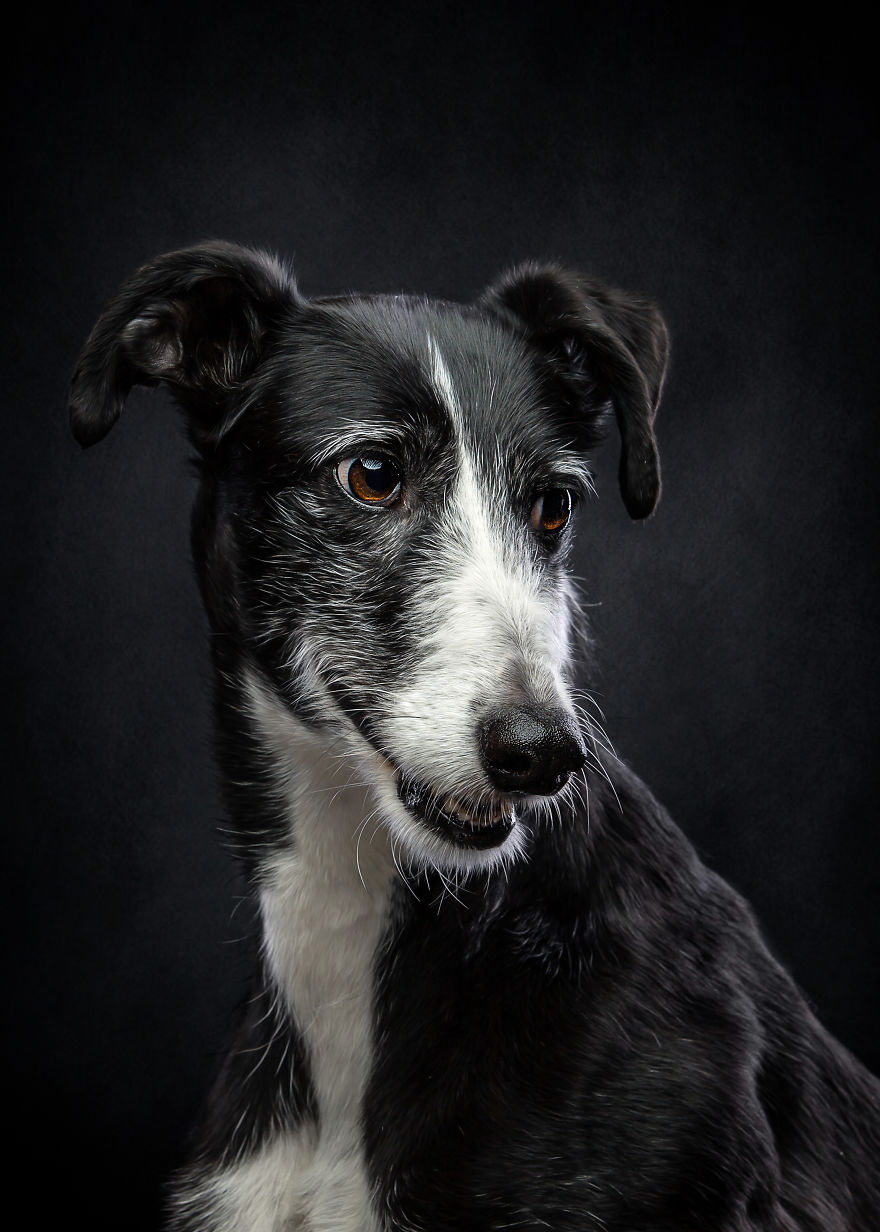 The Spanish greyhound, or Galgo, is one of the most persecuted breeds, but very few people have ever heard of this rare dog breed. Galgos are used as Hunting Dogs to catch hares in the Spanish countryside. They spend their lives in damp, tiny, dirty holes or windowless shacks deprived of daylight, exercise, and affection. Between 50.000 and 100.000 Galgos are killed or abandoned every year after the hunting season when they no longer live up to their owners' expectations. The breeders, the so-called galgueros, breed hoping to end up with the best hunting dog to compete and hunt the hare, but overbreeding leads to the "throwing out" of thousands and thousands of Galgos every year.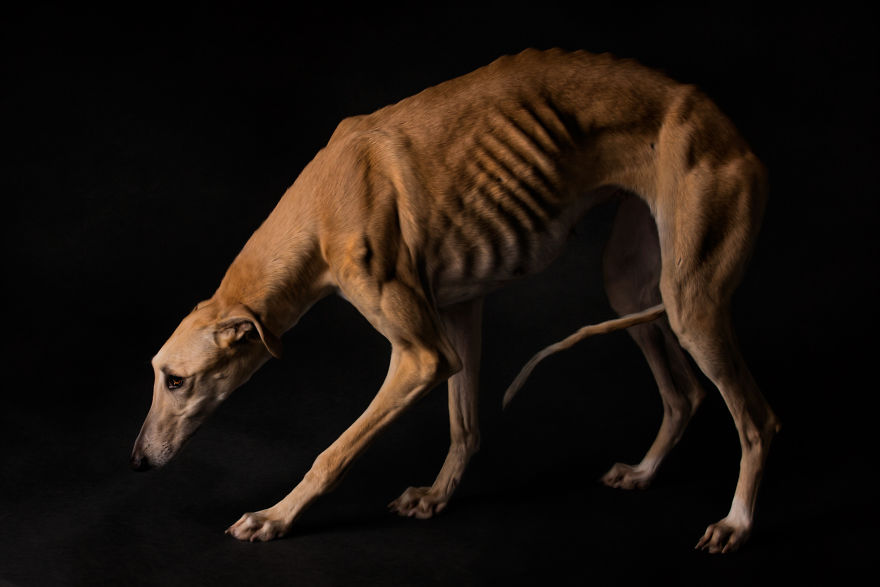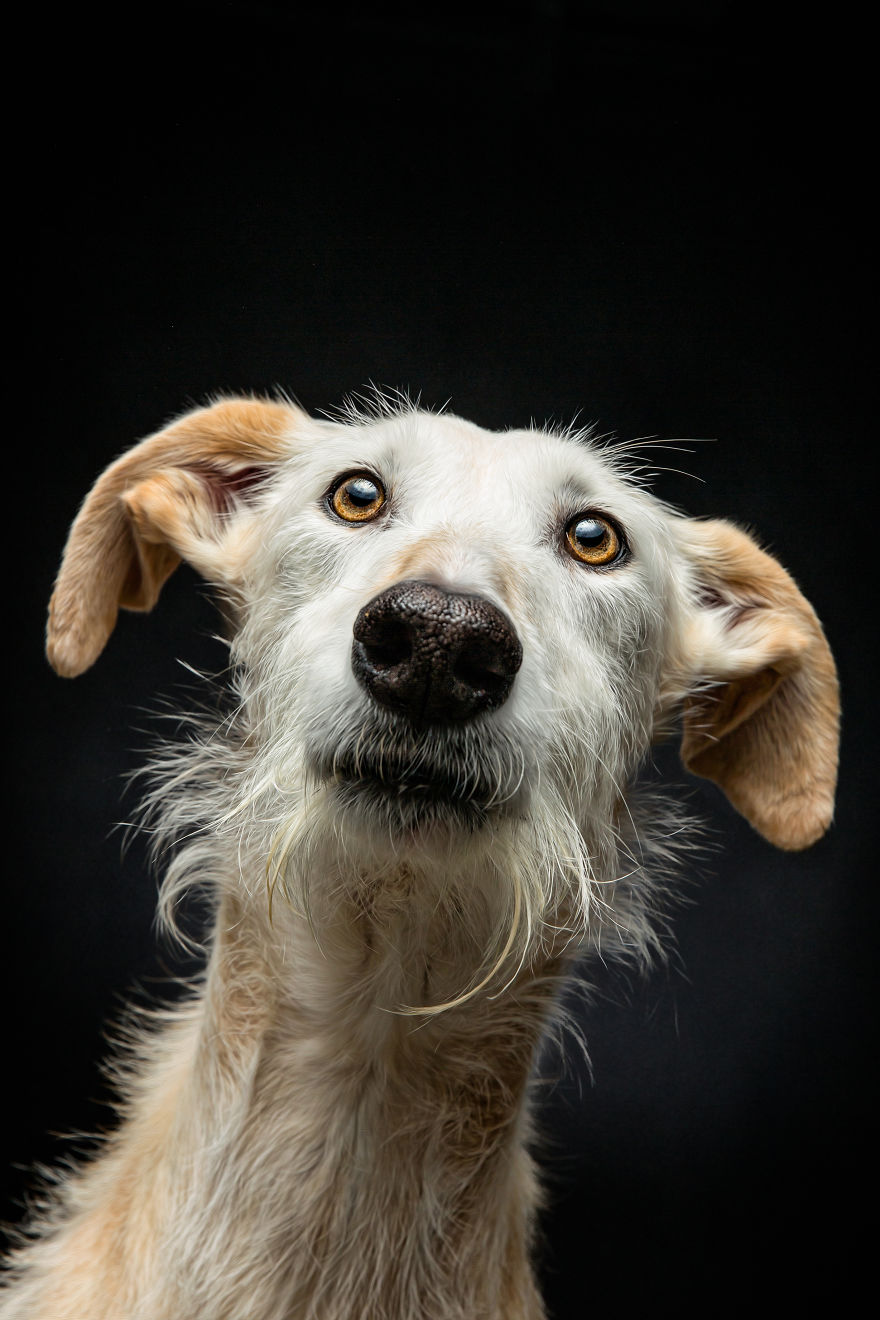 Leena became a part of our family on October 21, 2012, and she was an absolute blessing and angel to have in our family. After adopting Leena, we learned more about this dog breed and the life of the Hunting Dogs in Spain and knew we needed to do more about animal cruelty. On June 23, 2013, we started an Adoption group for Galgos called Love Hope Believe Galgo Adoption. We had never been to Spain, did not know anyone in Spain and could not speak Spanish but we were determined to help find these beautiful dogs their forever homes.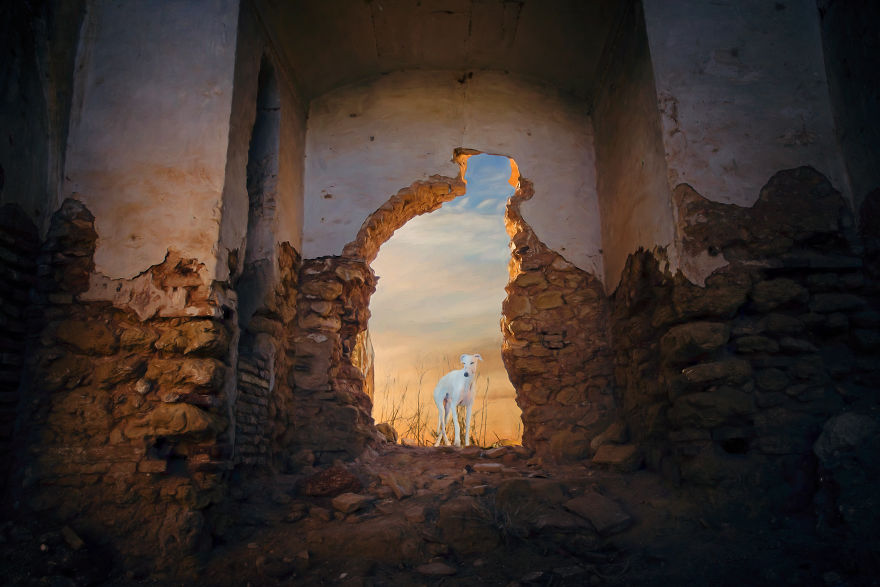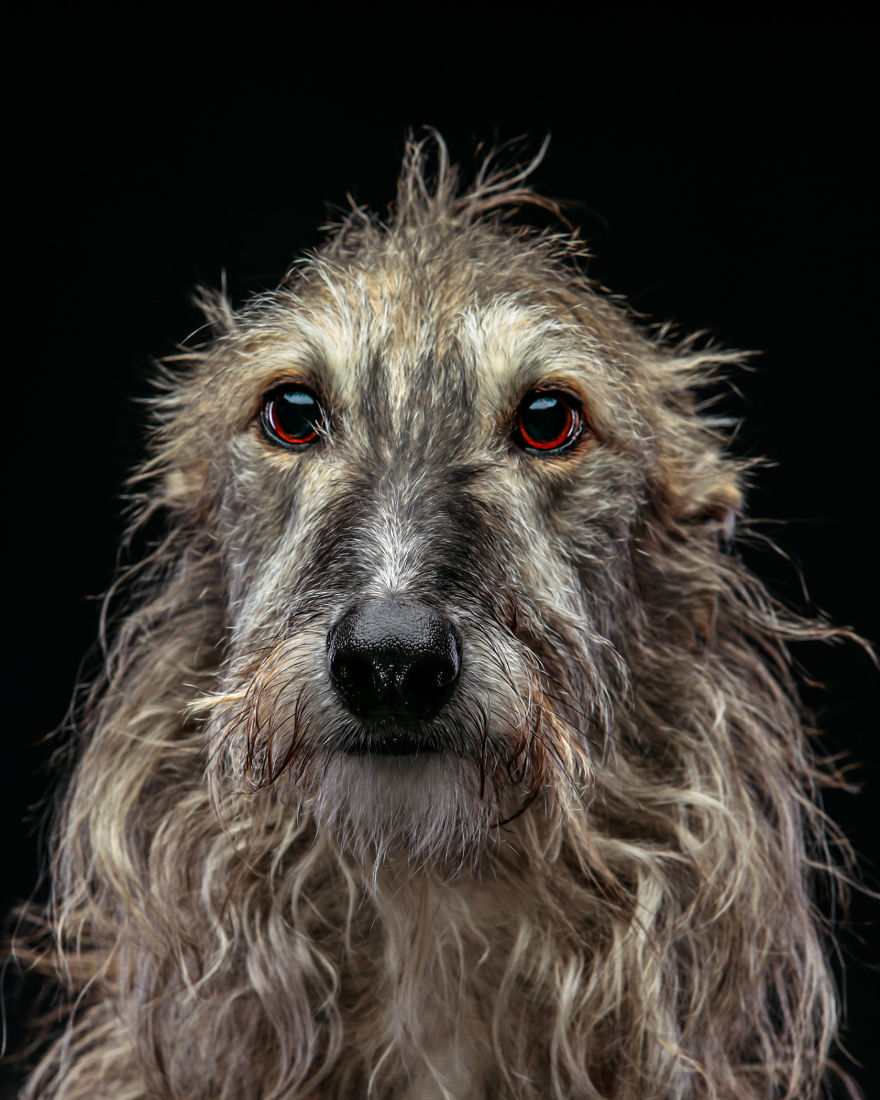 We transported our first group of Galgos on July 15, 2013, as with any adoption group we needed to highlight our adoptable dogs with adoptable photos. This usually is an issue faced by most shelters and adoption groups – iPhone photos or blurry photos. In August 2014, I purchased my first camera and started to learn photography, so I could help our adoptable Galgos find their homes quicker.
As I learned more about photography, I learned how a dog picture could tell a story that has no language barrier. During a trip to Spain to volunteer at a shelter in 2014, I took a photo of a Galgo who was recently dropped off at a perrera (dog pound) and she was very fearful. I captured a photo of her that made me feel the fear she was feeling and realized that I could possibly tell the story of The Hunting Dogs of Spain through Photography.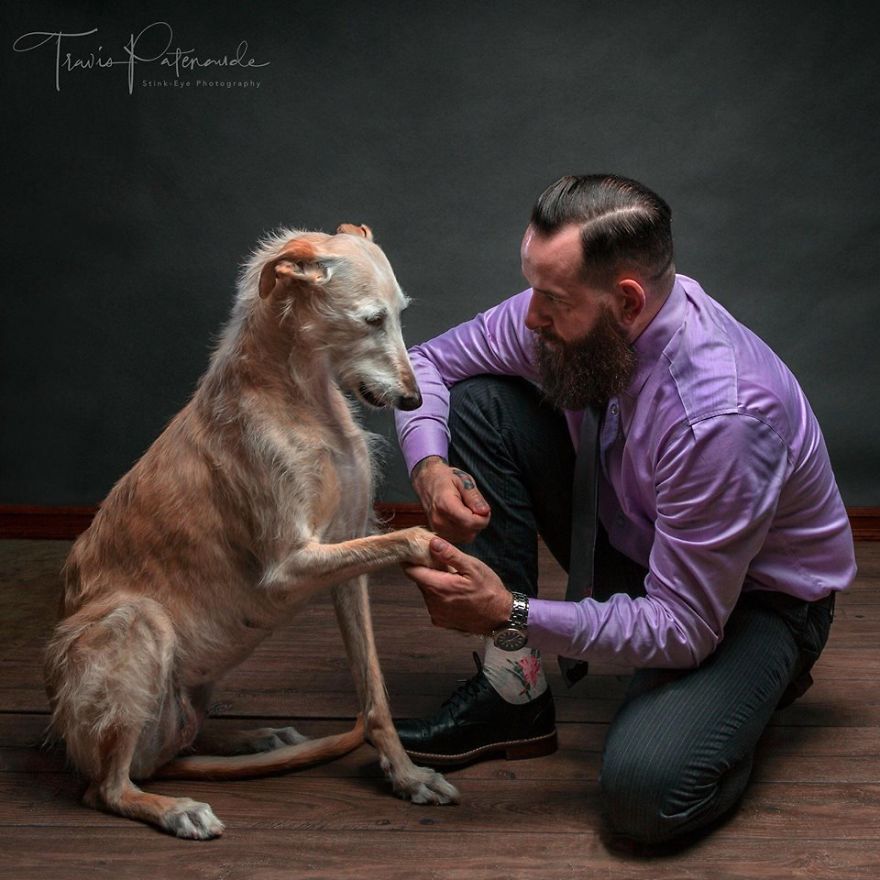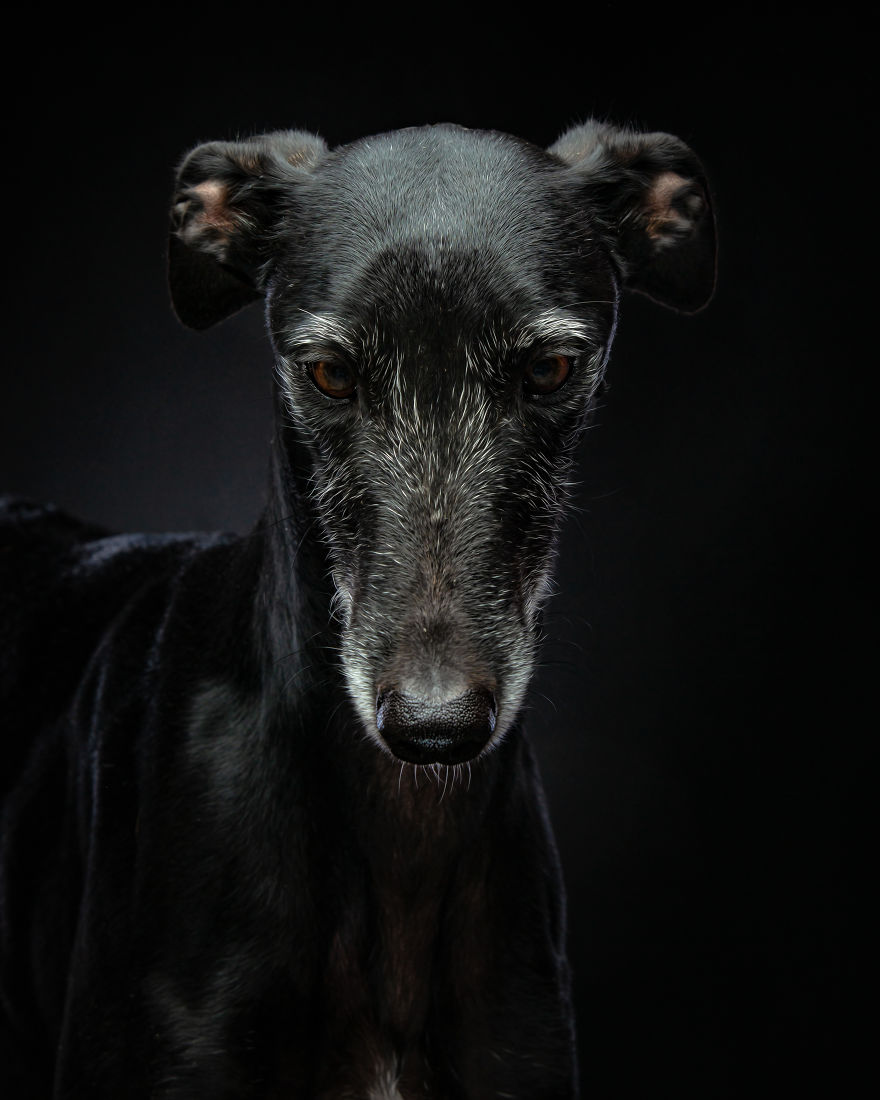 One of my main influences is Tim Flach. His portraits and how they foster an emotional connection to raise awareness for the animals.
Chris Knight is another big influence with his dramatic portraits of people and his storytelling in a single image either through the model's expression or conceptual portraits.
I have been trying to meld these styles into my portraits to help raise awareness and envoke empathy for these dogs.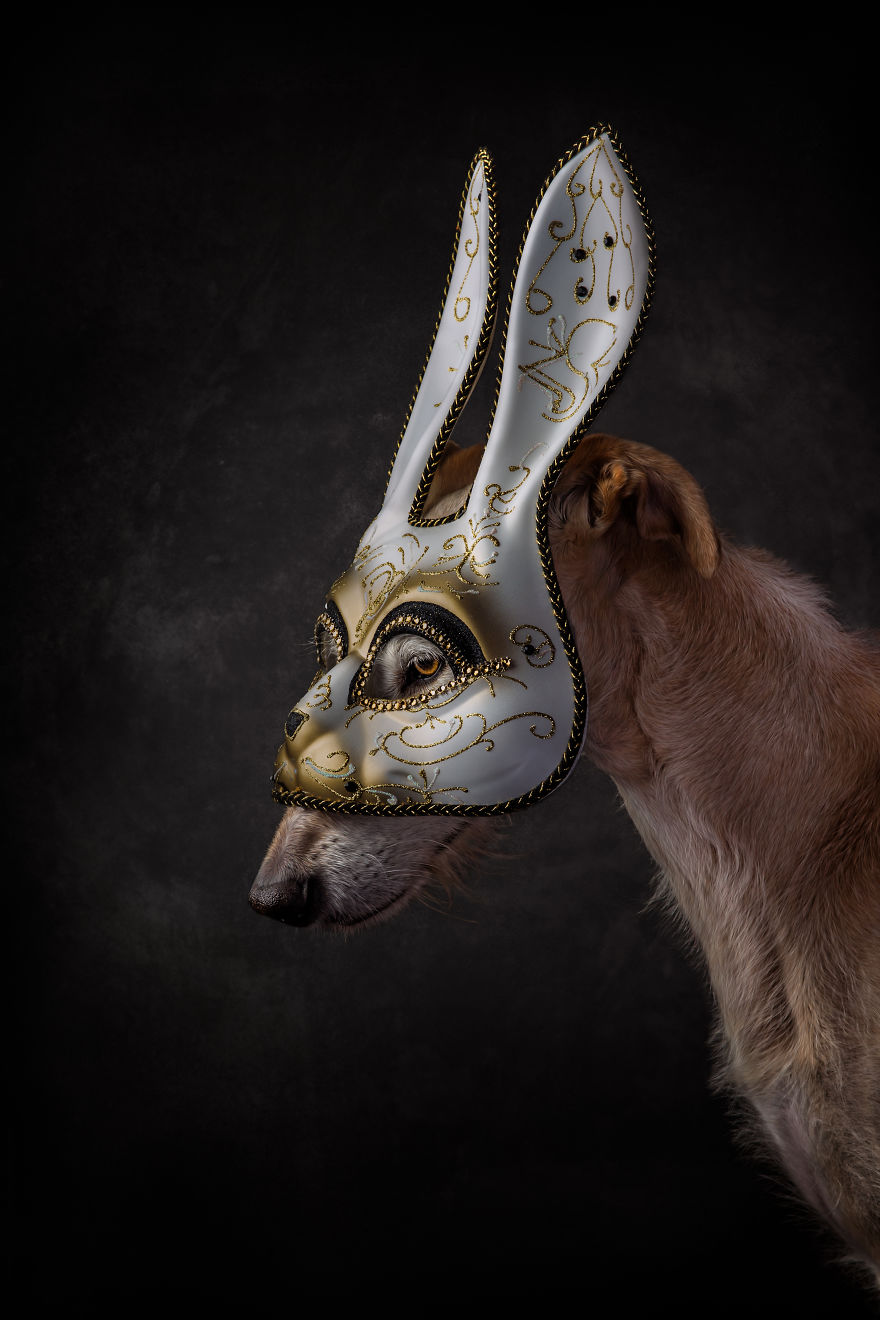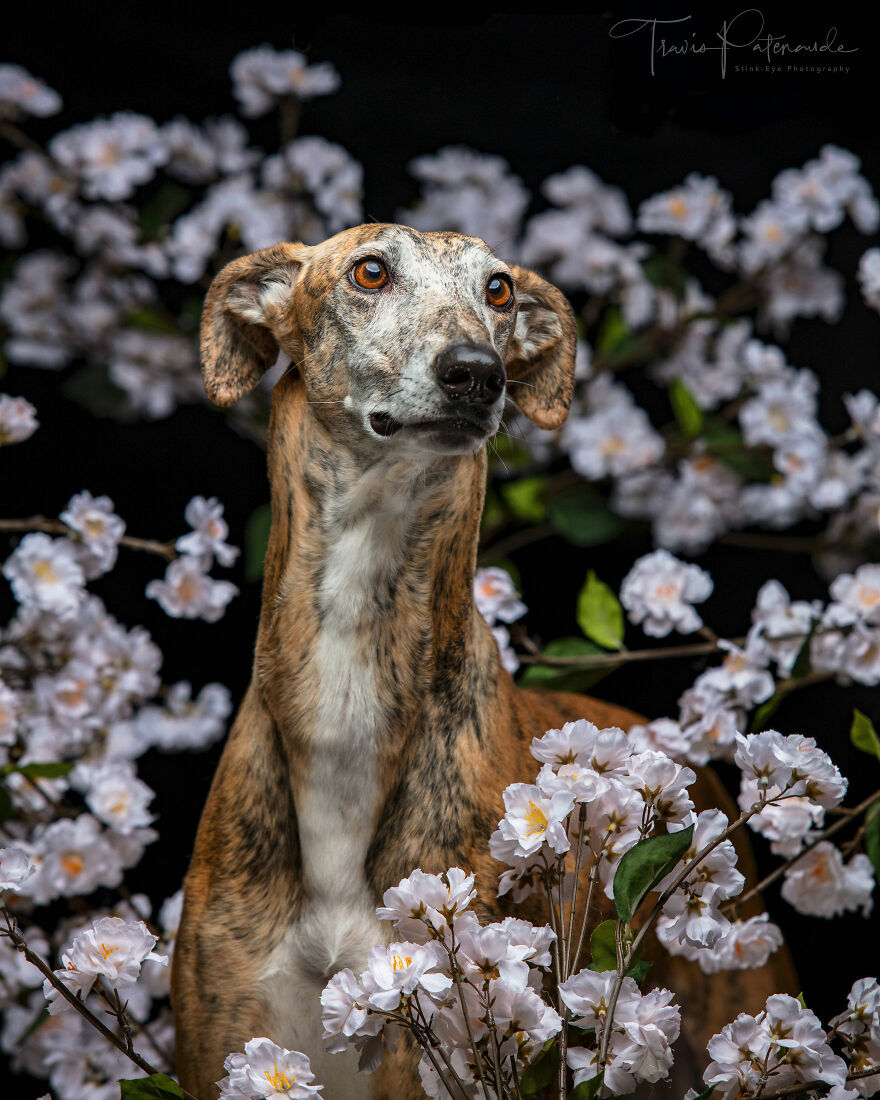 My wife and I adopted our first Galgo in October of 2012. A week before adopting her, I was going through a very dark depression, and came very close to hanging myself in my garage. After adopting this very scared Galgo, who we named Leena, we were told she was rescued right before her owner was going to hang her, as she was no longer wanted. The irony was not lost on me.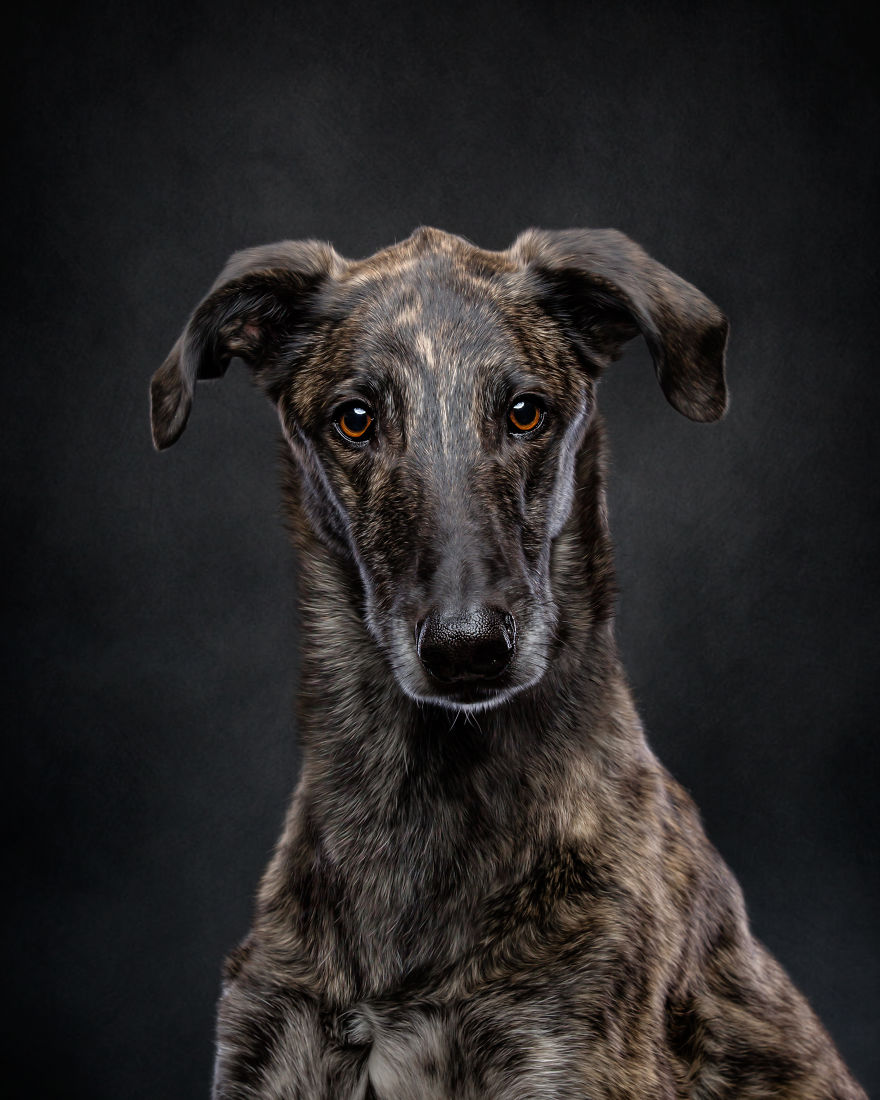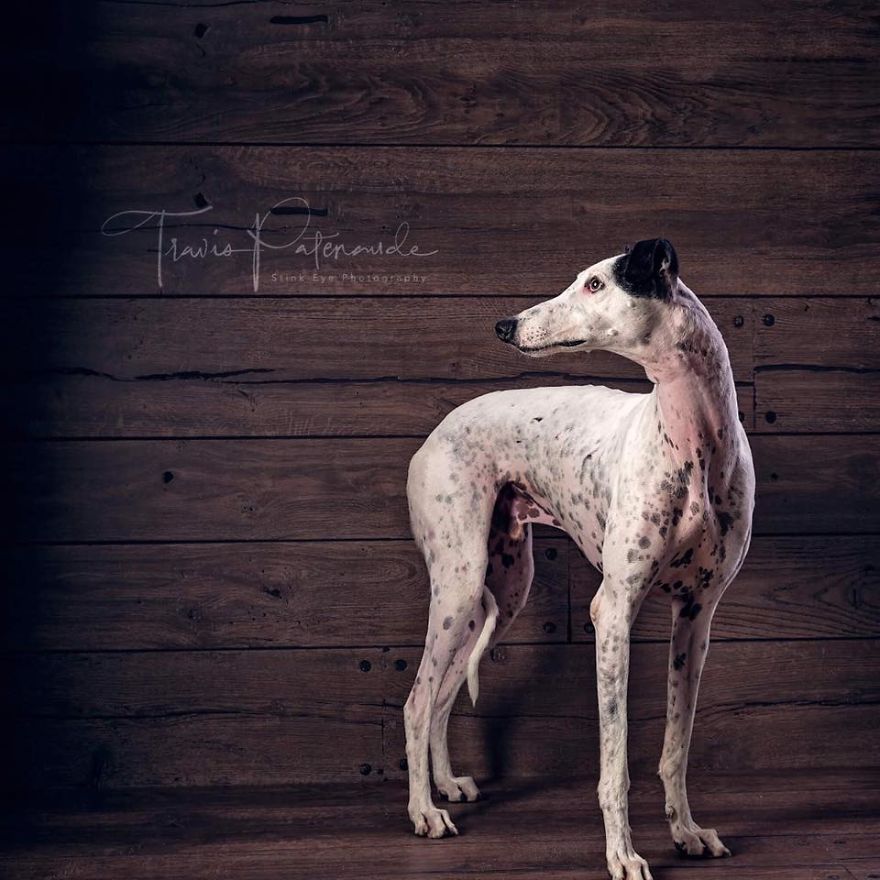 We spent weeks working with her to help her to learn to trust people again. We focused all of our attention on her, which allowed me to forget about my depression. She saved my life. Leena passed away from cancer after 3 short years with us, but the impact she had on our lives was profound. I took up photography in 2014 to try and tell Leena's story, and the story of the hunting dogs of Spain. I'm trying to repay Leena for saving my life and share her story with everyone I can.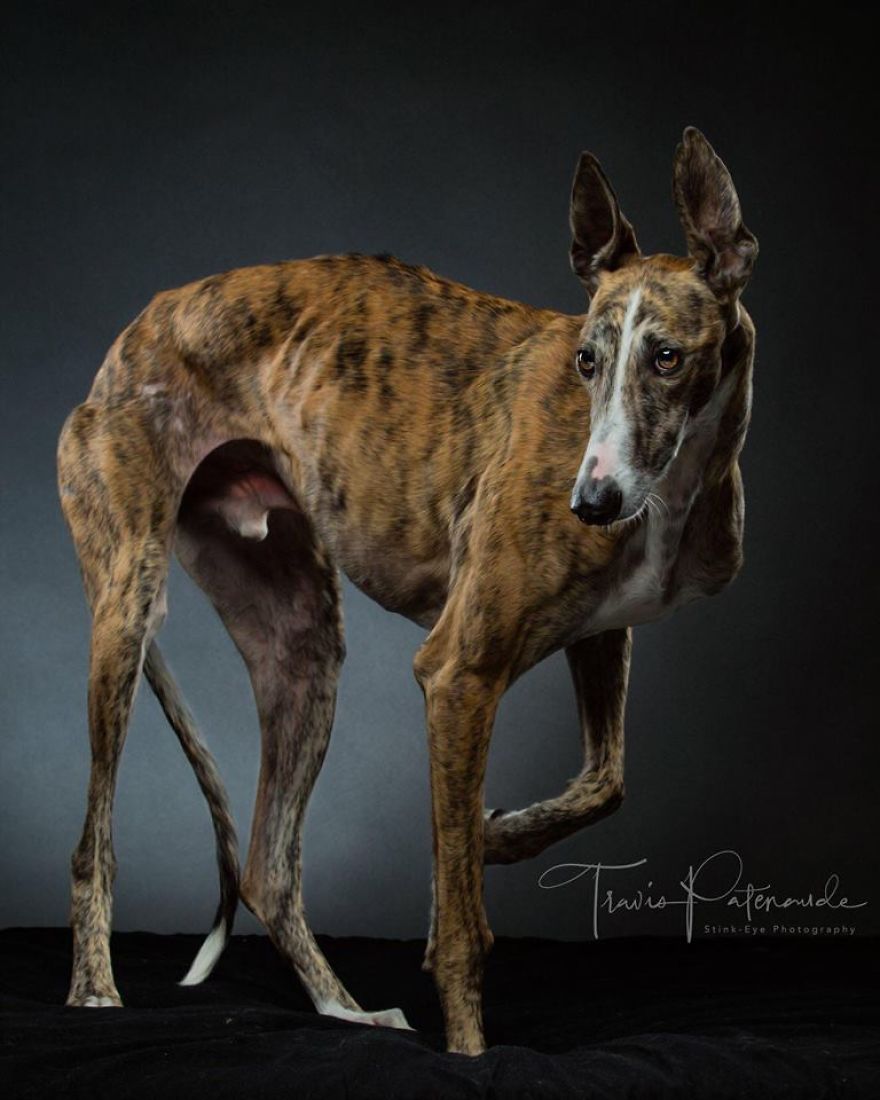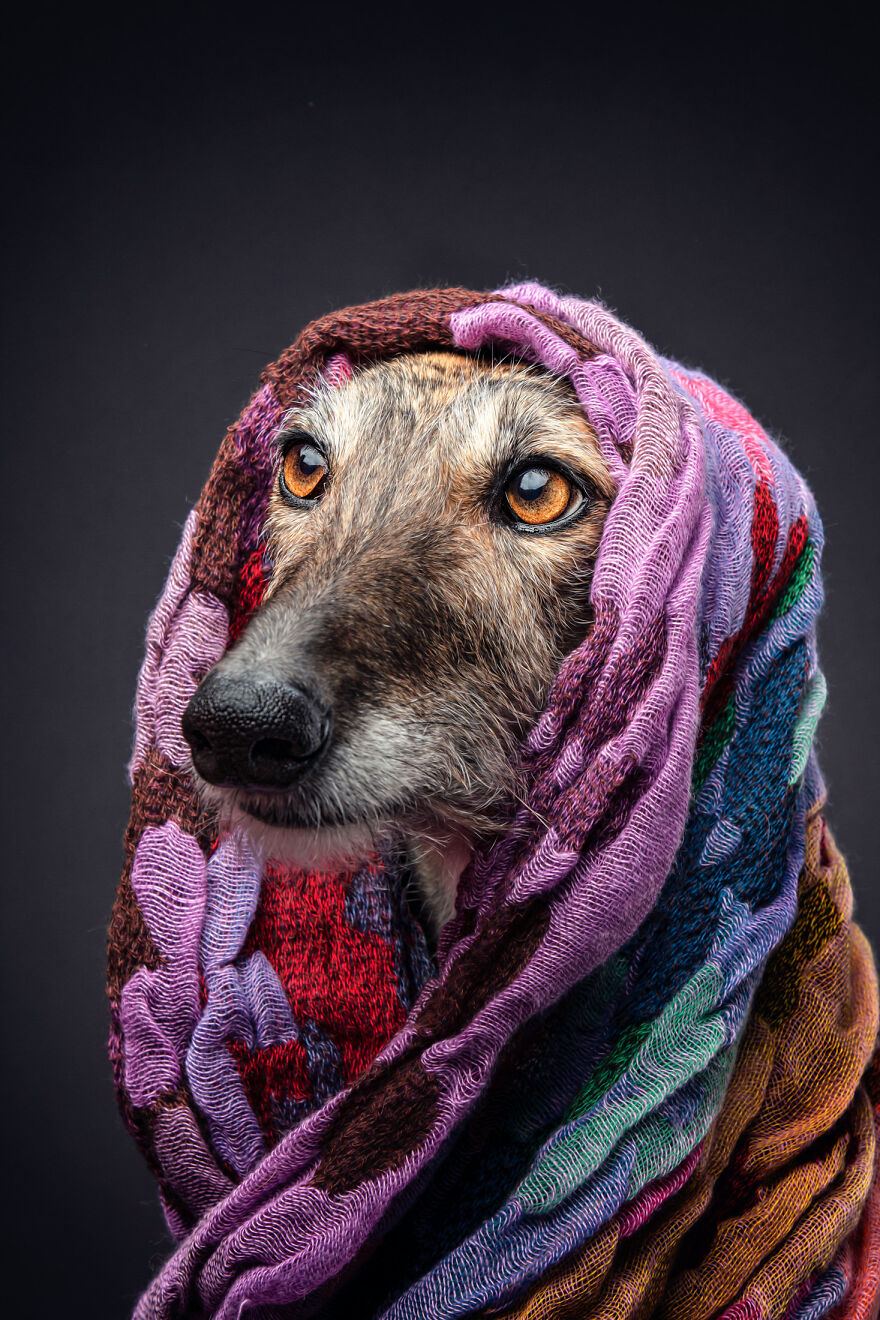 I love doing studio photos, but most importantly of the dogs my wife and I have fostered. When the dog has become very comfortable around me, it allows me to truly capture their personality and quirkiness. I try to show people how I see them through my eyes.
I would love to be able to capture a full series of photos of a dog from rescue in Spain through rehabilitation, traveling to their new home, and a year after they have been home to show the absolute amazing transformation of these dogs , most of whom have been severely abused and tortured, to a happy, loving dog with their family.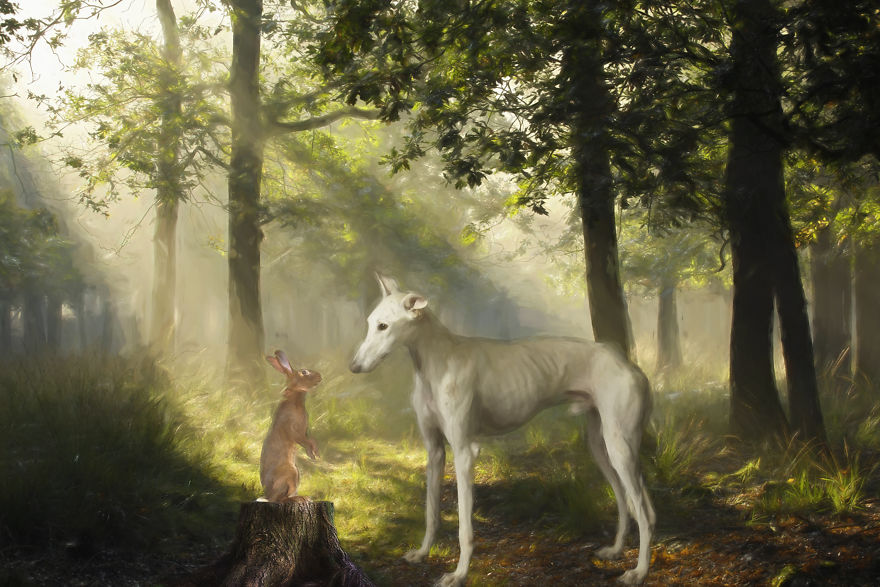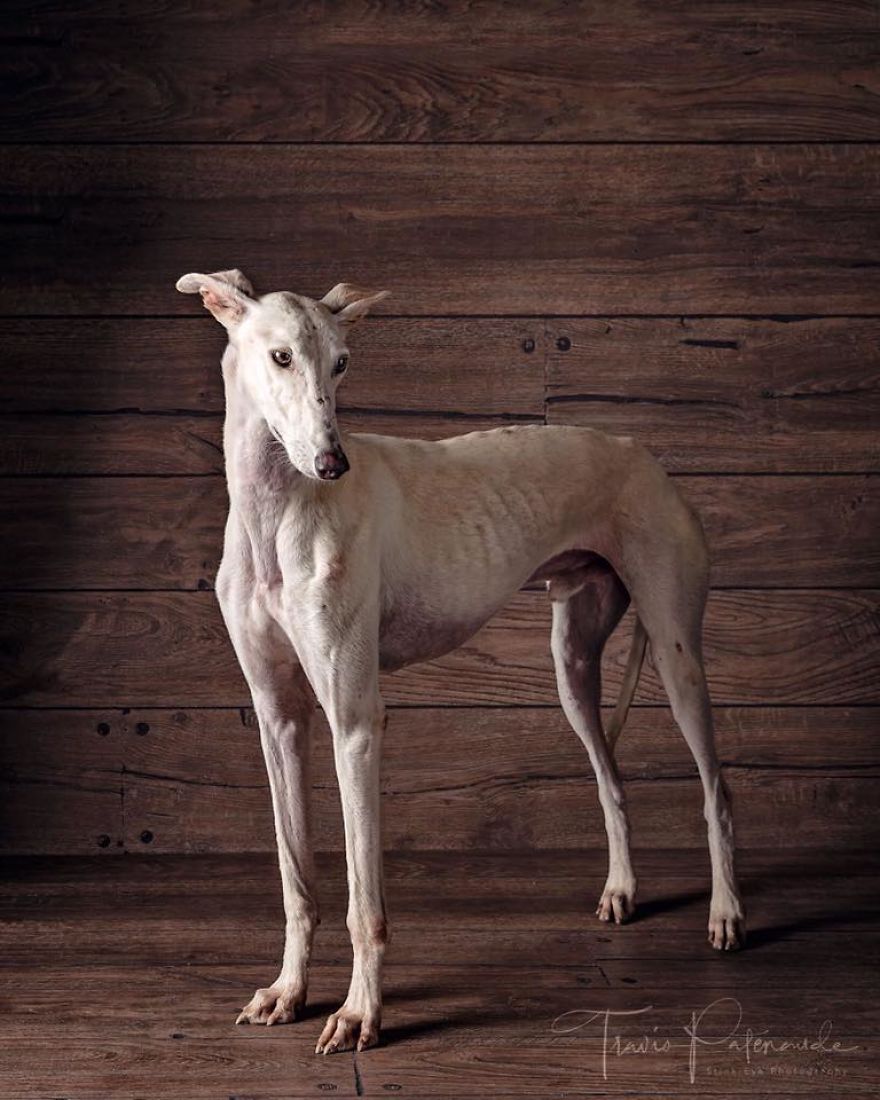 I'd love to make people aware of the plight of the hunting dogs of Spain. The more people are aware of it and possibly share their story, the more pressure we can put on Spain to change the laws to help protect these dogs.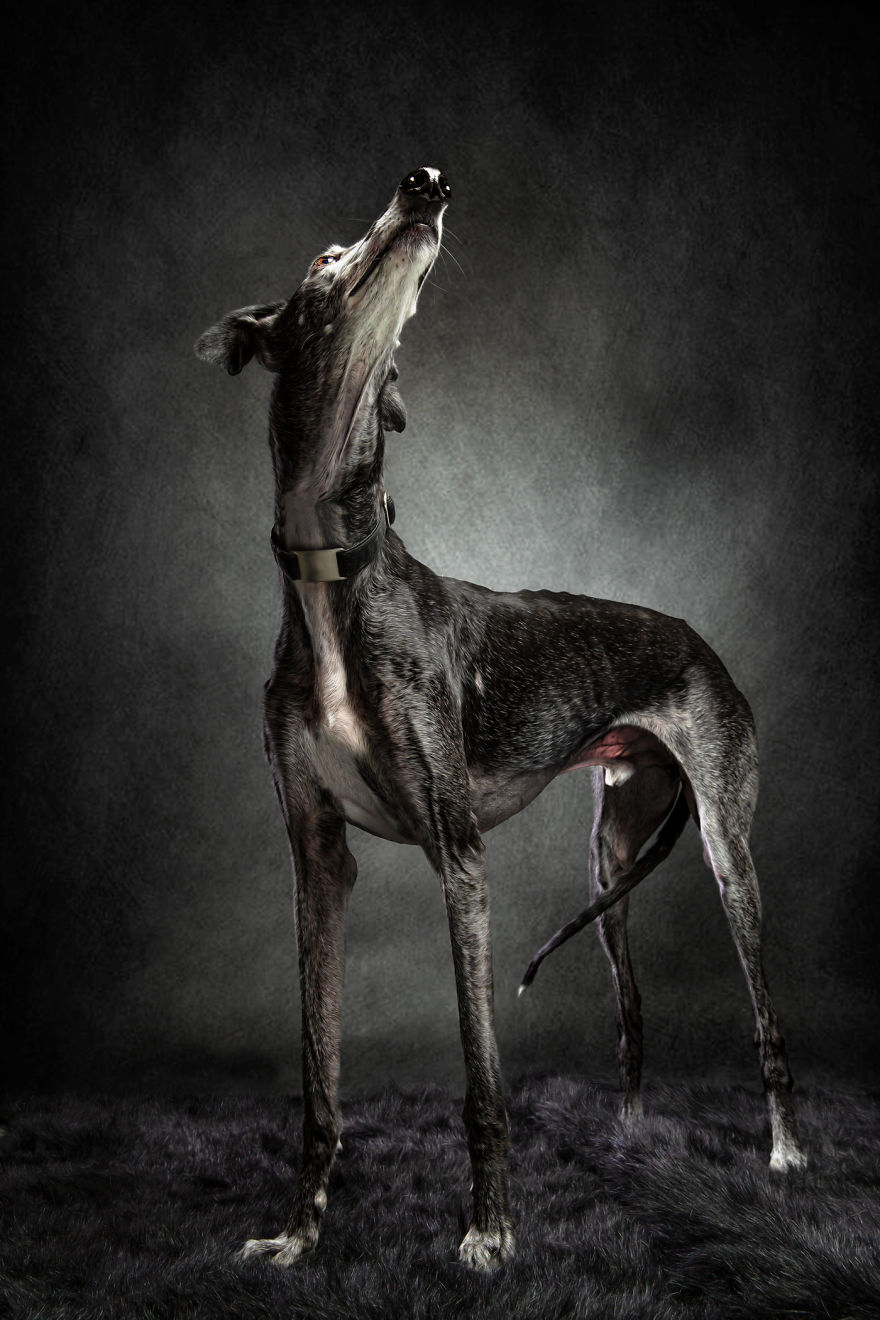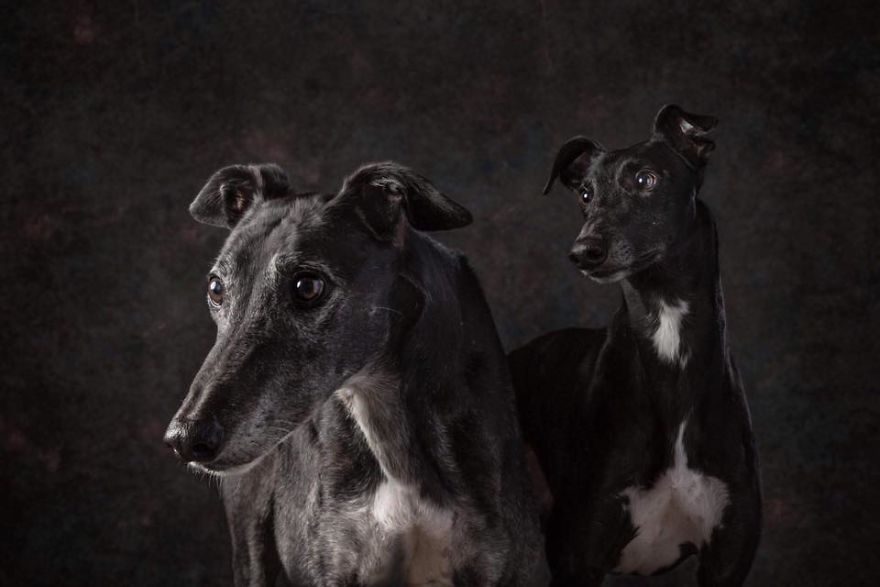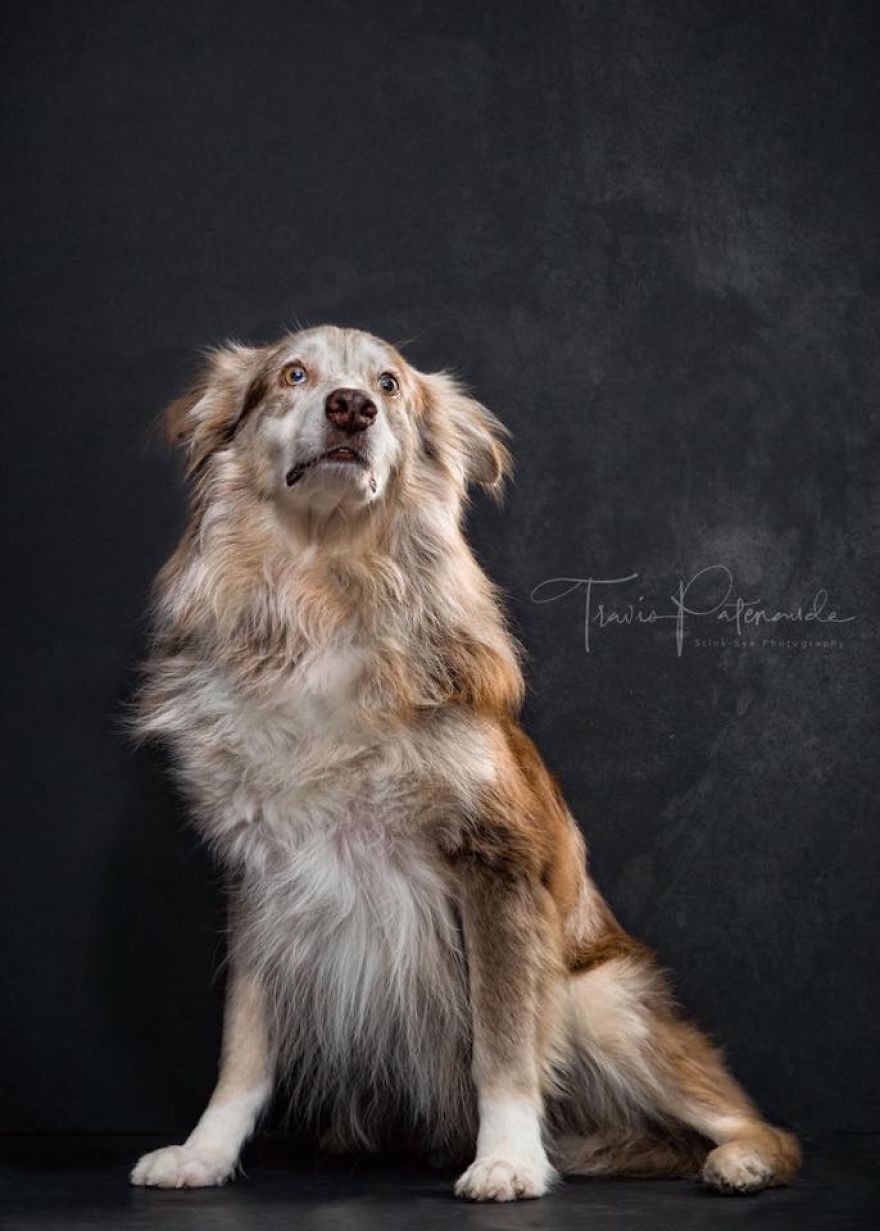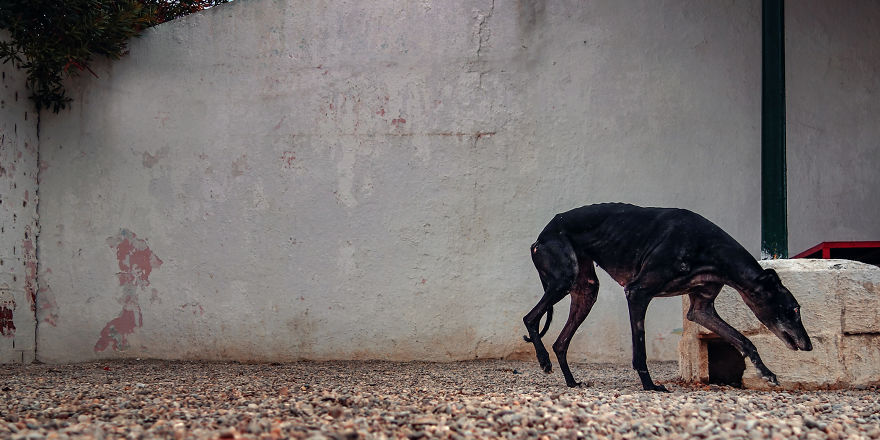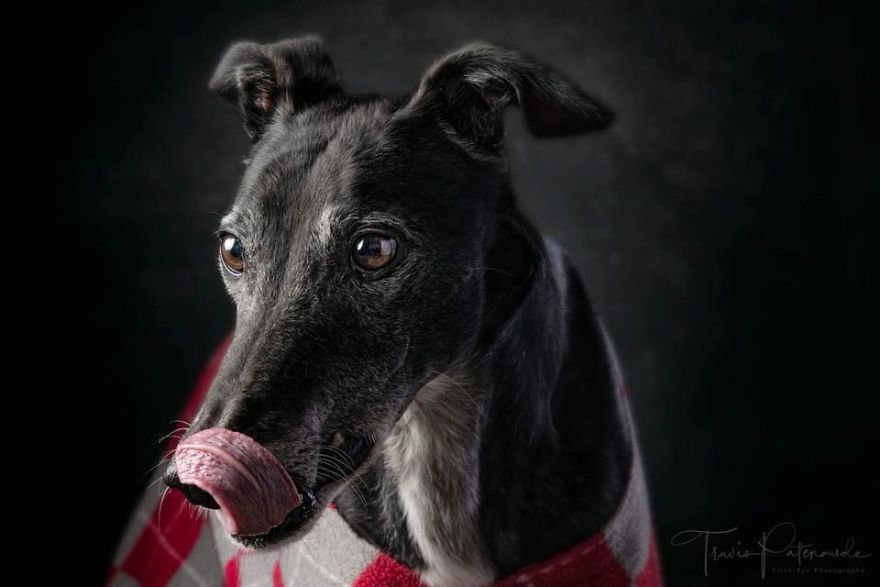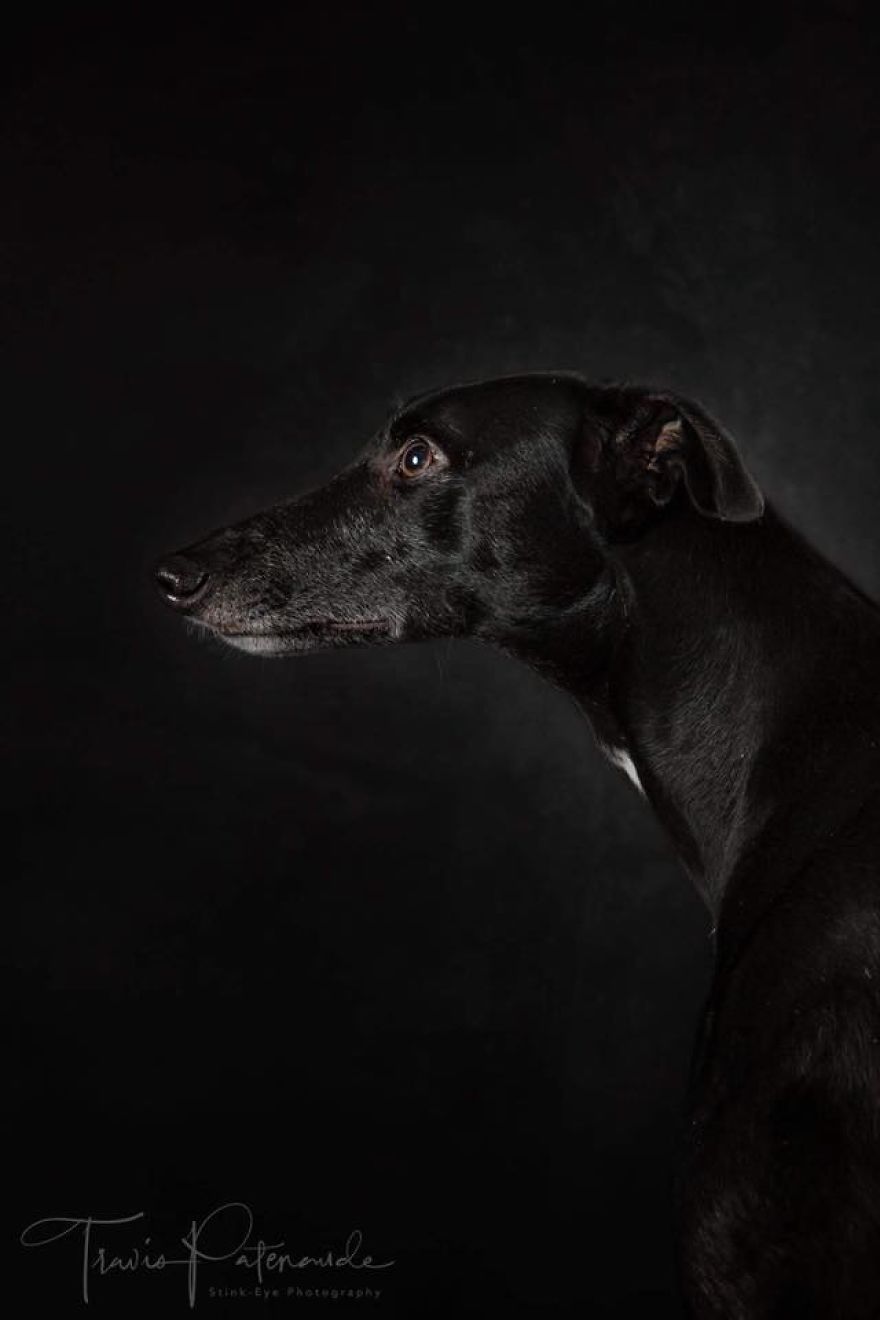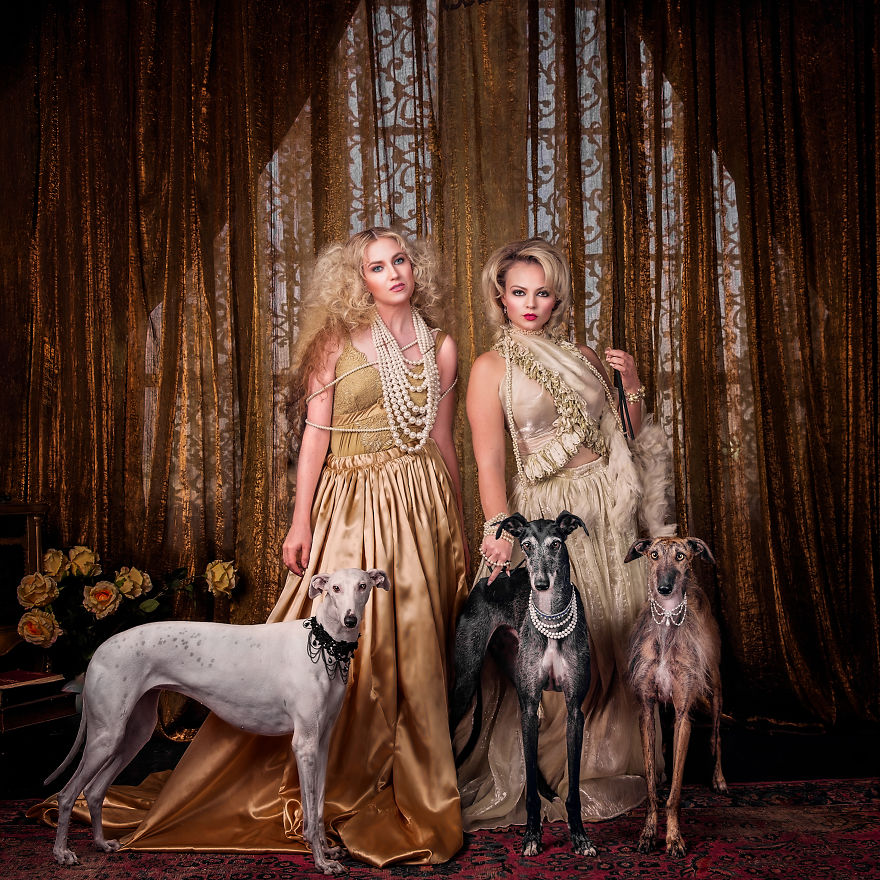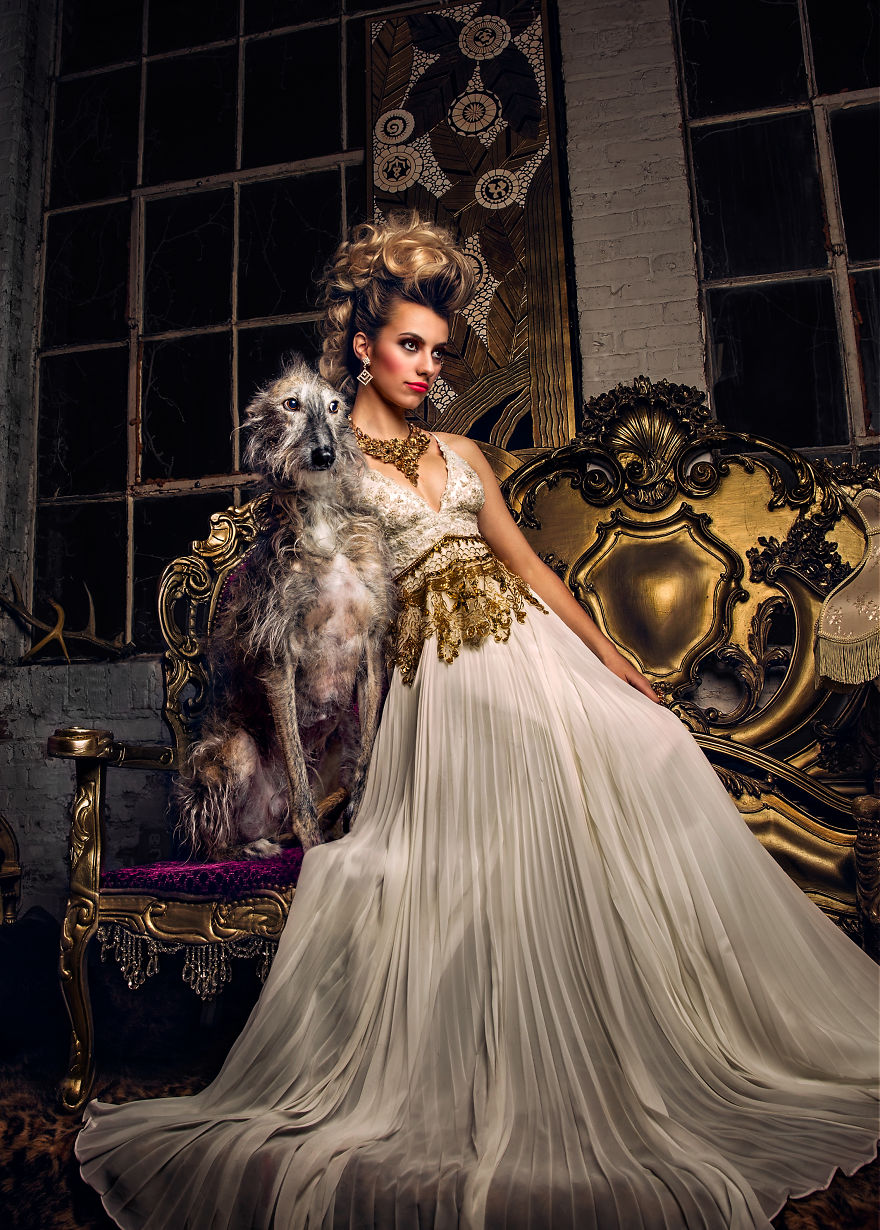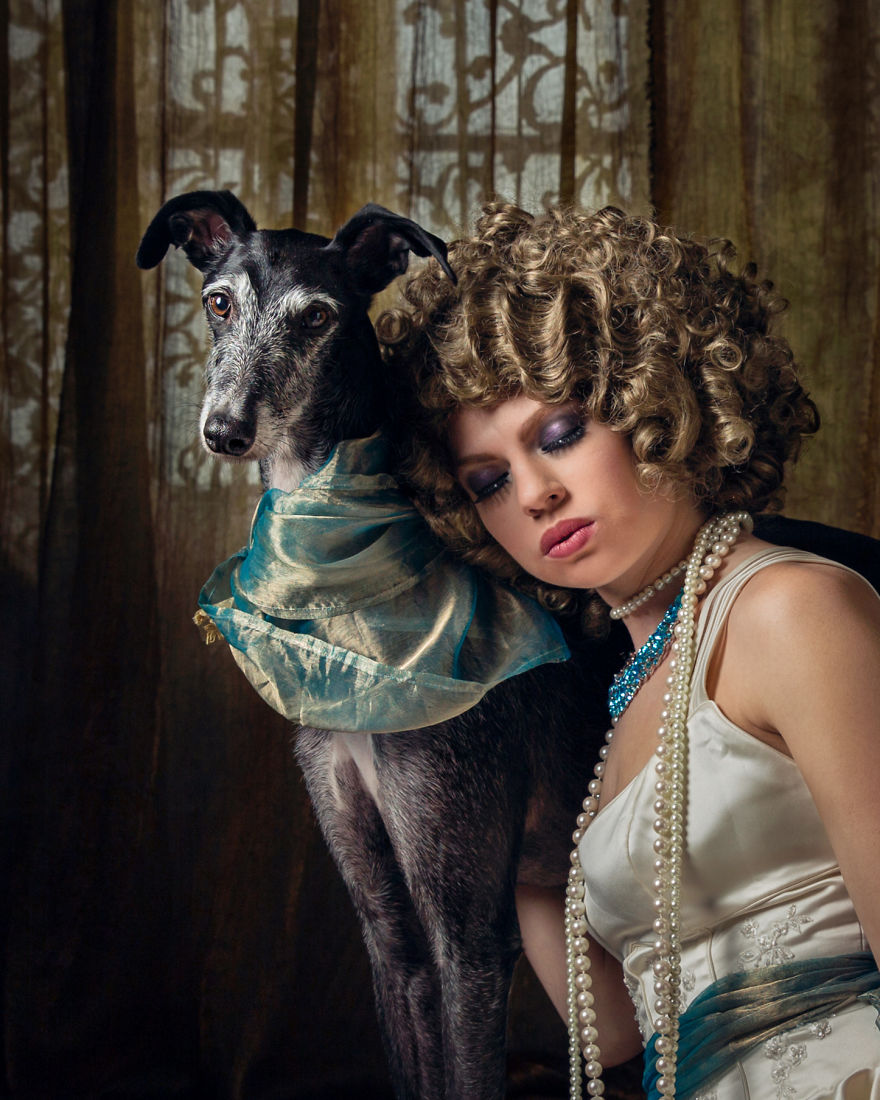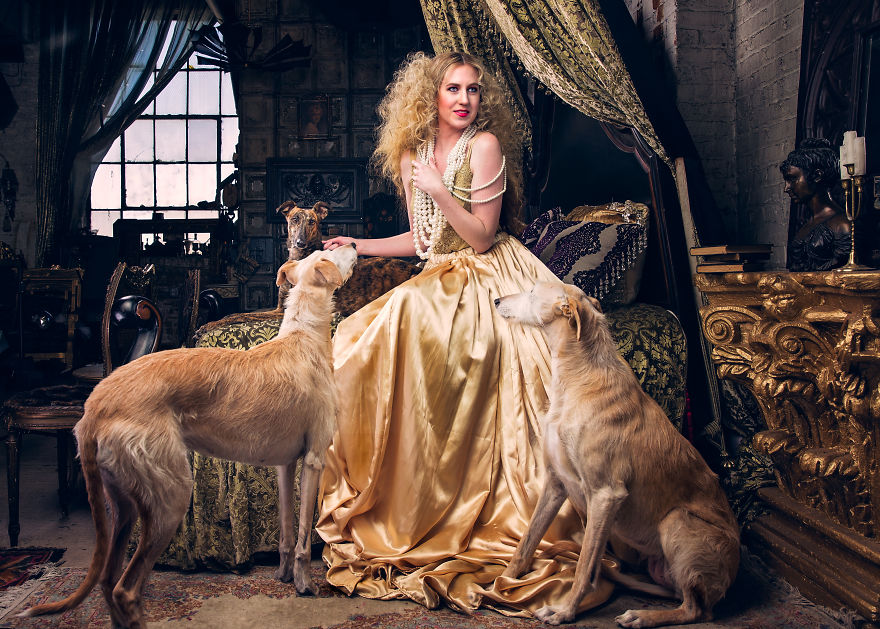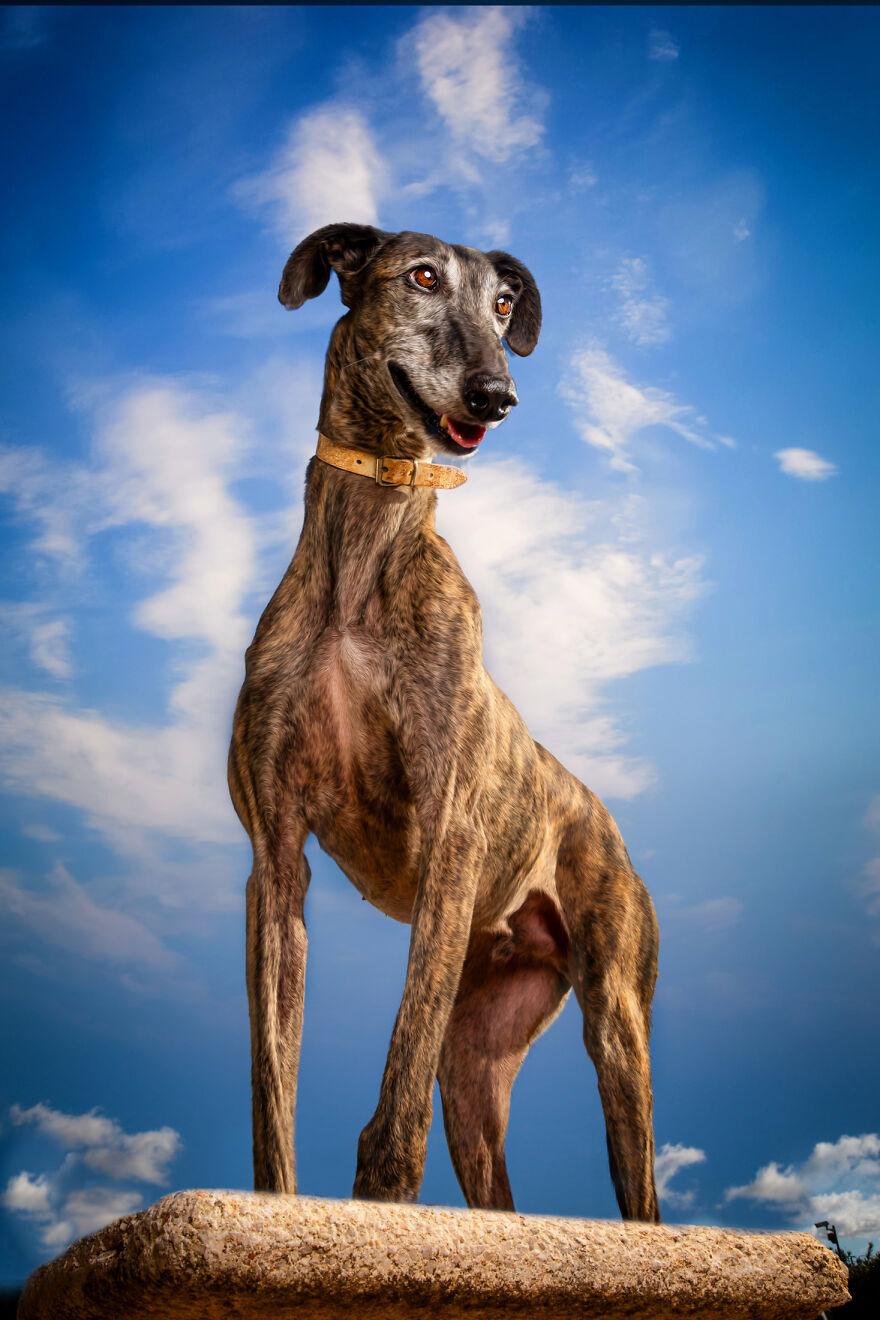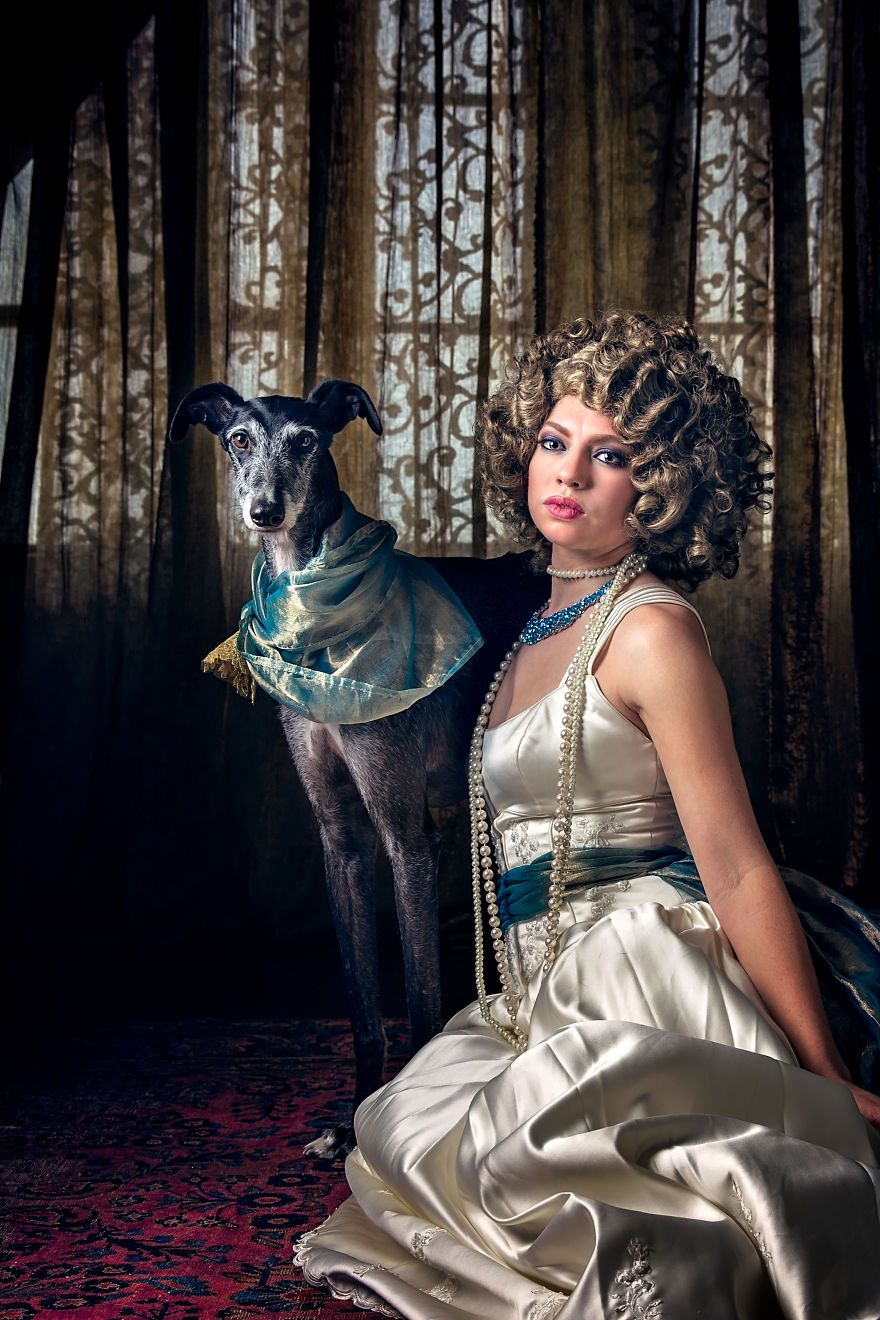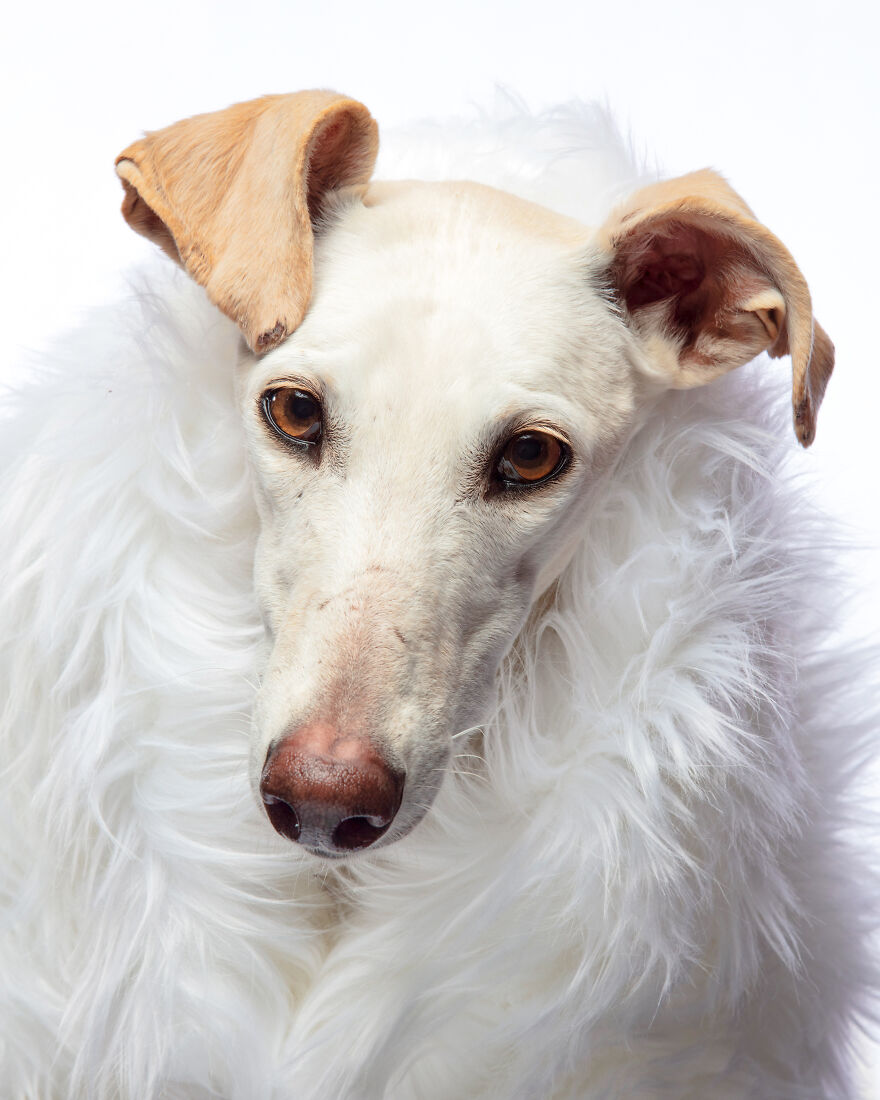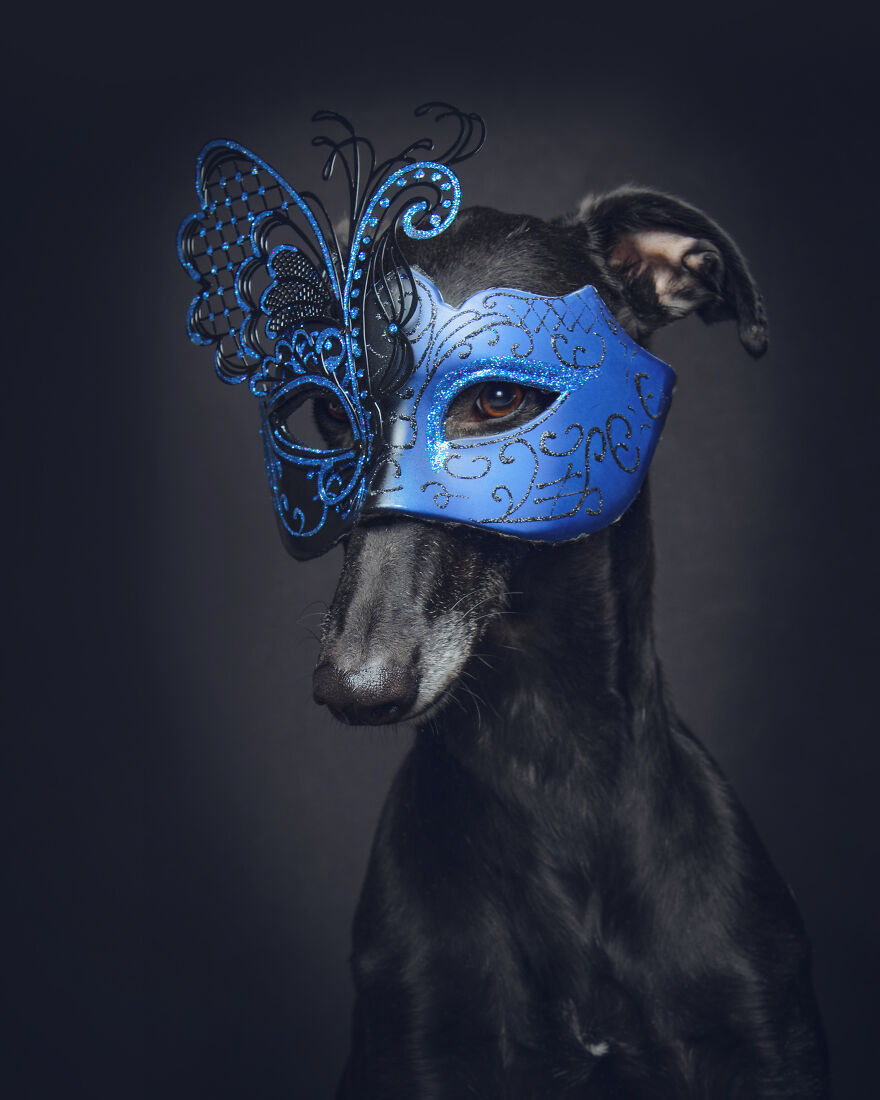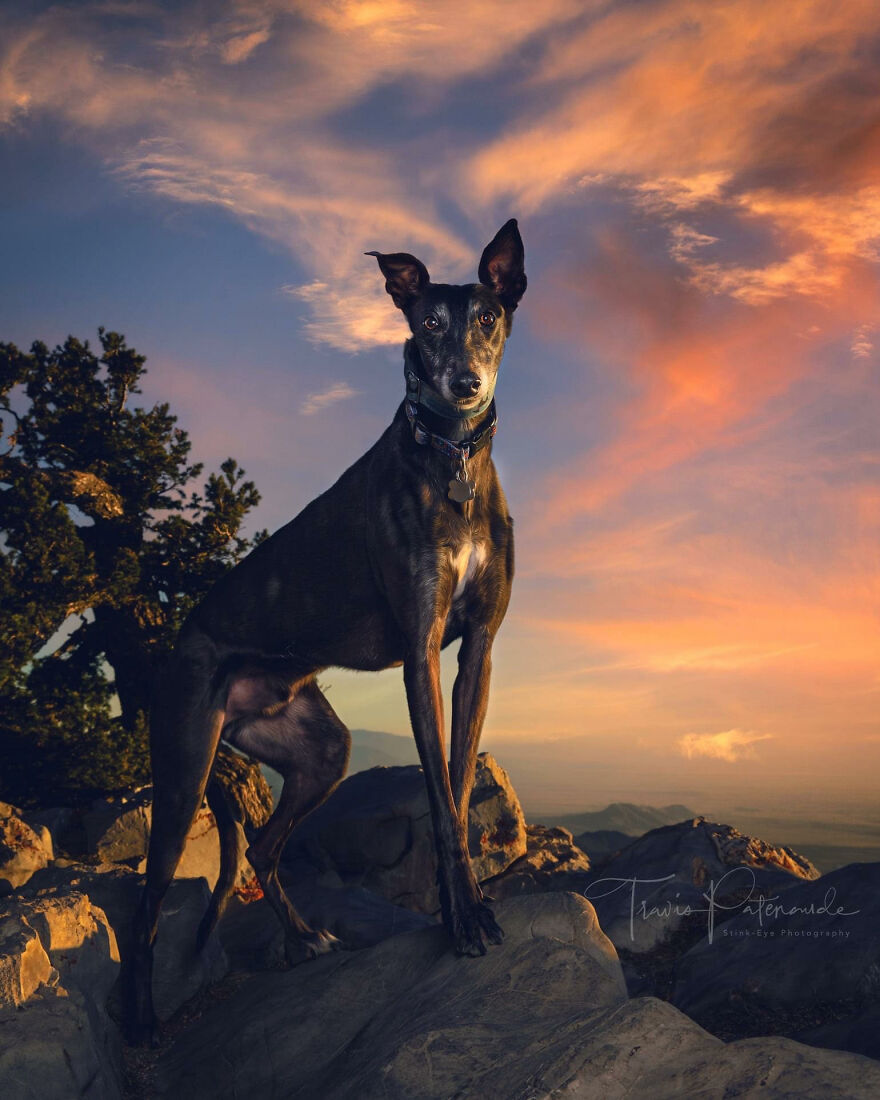 Erizo who was rescued by Fundación Benjamín Mehnert in Sevilla Spain. Erizo now lives in Albuquerque NM and is a therapy dog who visits hospitals, schools, and prisons. Sherry, Erizo's Mom or manager recently told me one of the meetings Erizo had with an elderly gentleman during a hospital visit.
Sherry and Erizo were walking the halls of the hospital and they came across an older man in a doorway of a doctor's office. The man and his wife had just received very bad news from his doctor, and his wife and doctor were not sure if he understood what they told him. Sherry asked the man if he wanted to pet Erizo, and the man bent down to pet him and told Erizo he just received some very bad news. His wife and doctor now realized he understood.
The man pet Erizo for a little while and his wife asked if Erizo could visit him in the hospital. Erizo made several trips to the hospital to spend time with the elderly man, and during each visit, several of his family members were visiting with him also and got to meet Erizo. After two months, the elderly man passed away. The family contacted Sherry to asked if Erizo could attend the wake. The family made special arrangements with the location for the wake to allow Erizo to attend.
Erizo not only helped a dying man deal with the end of his life, but he helped his family deal with his passing.
Erizo is also visiting at a residential treatment center. He visits with a group of about 12 teenage girls who have been sexually abused… you name it, they've been through it. One particular girl is very tall, thin with long dark hair. Sherry, Erizo's Mom, mentioned to her that she and Erizo could be twins: tall, dark hair and elegant. She now calls Erizo her "Spirit Brother." When Erizo visits, she simply lies on the floor with him, her head on his side and she just pets him slowly with one hand. If she stops, he nuzzles her to continue. She stops a lot… she loves the nuzzles.
These are only a couple of the stories of Erizo and how a trash dog from Spain is helping heal and provide comfort to so many people and raising awareness about the hunting dogs of Spain.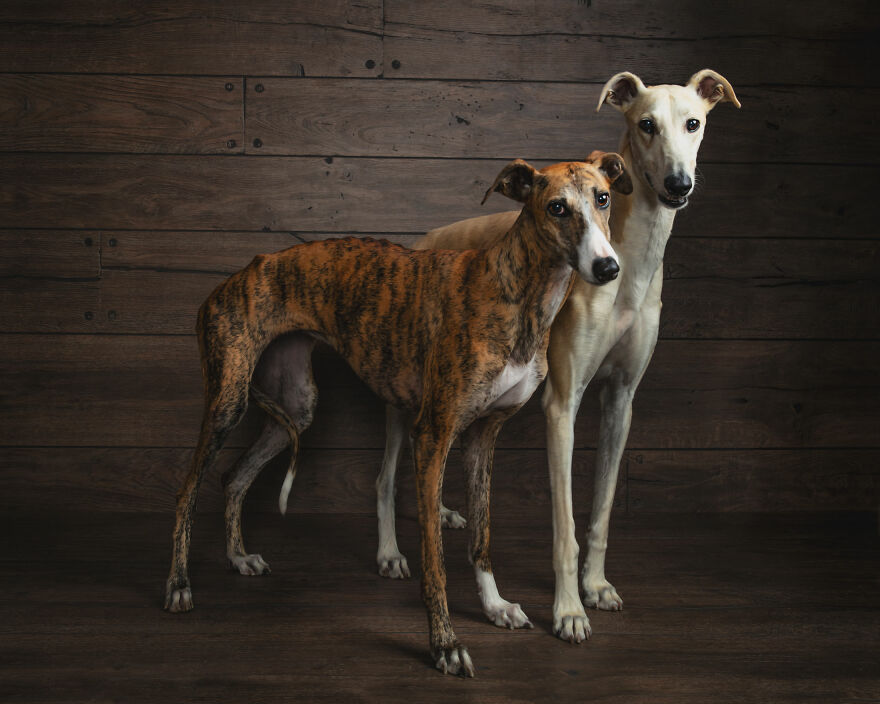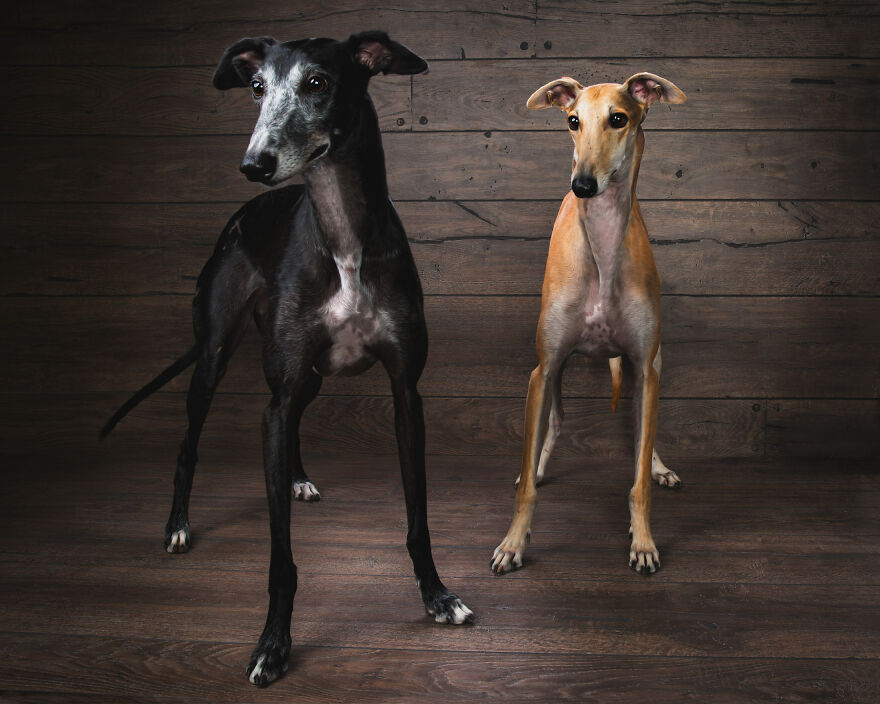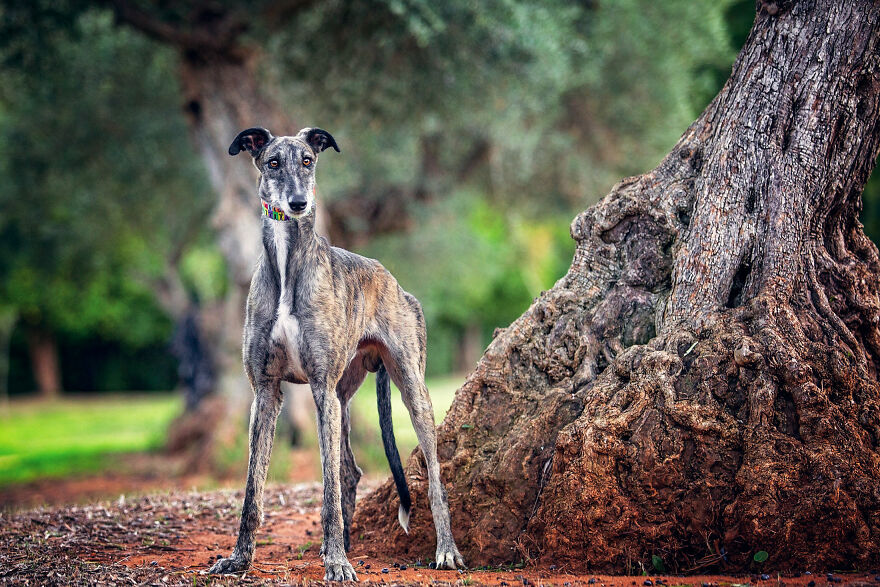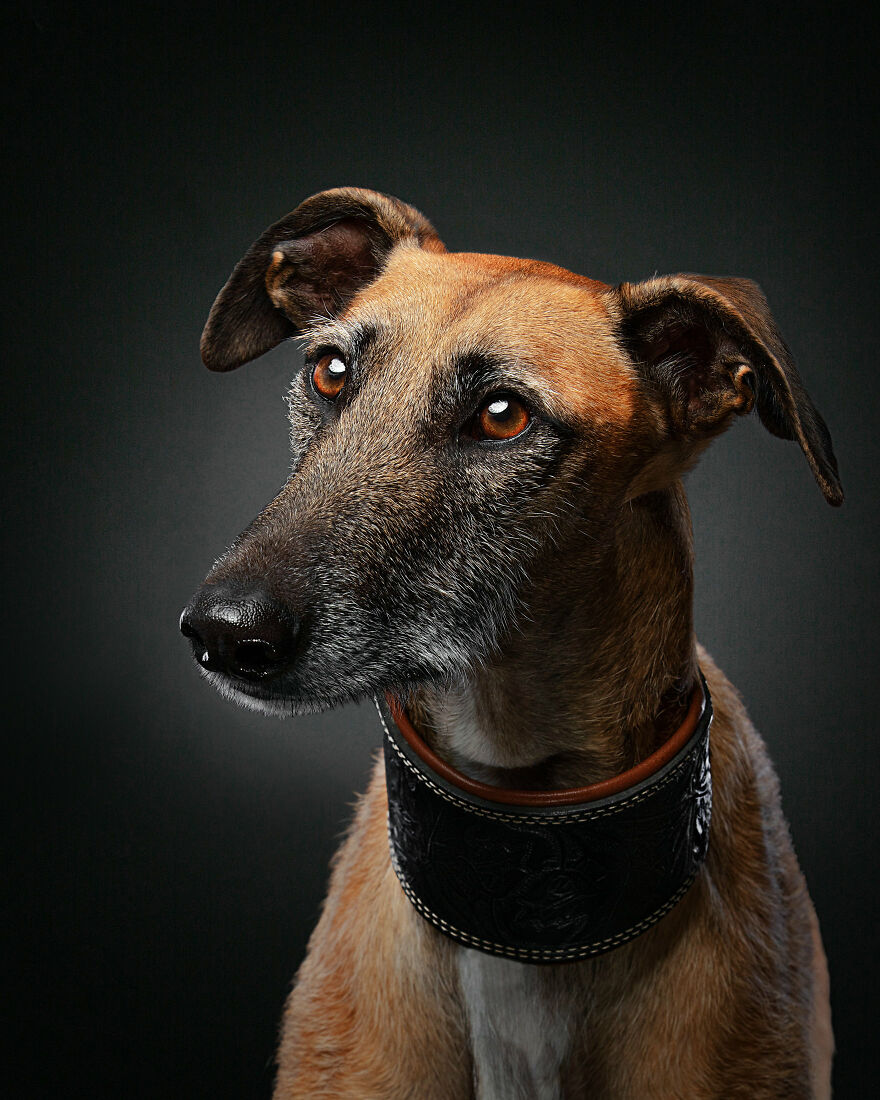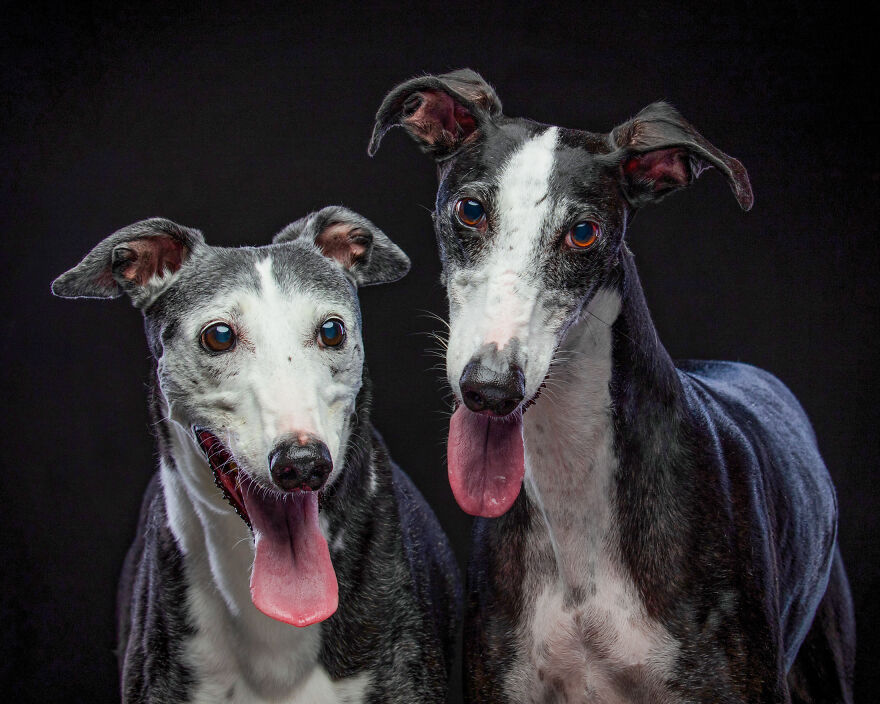 ---
Don't miss to check these articles: