SMILE – The gift of human from god, comes in various styles and forms. From a friendly smile to a more romantic smile or light giggles brightening up the room, there are many different types of smiles and different ways the act of smiling can be done.
For instance, children commonly beam a big smile or burst into waves of laughter, with sparkles in their eyes. Teenagers pose sweet and cool smiles, which are widely evident on their social media selfies and groupies. While seniors have that inspiring and relaxing grins, with lines and markings on their faces, reflecting their wisdom and maturity.
Whether you're aiming for that natural and carefree grin or intending to strike a pose in front of the camera, being confident in your own skin is the key to a good smile. With that said, to help improve your smize, read more on this.
Additionally, while smile style varies from one person to another, the same goes with their reason for smiling too. Although it's more common for most people to associate smiling with a positive memory. That's why when people are happy, it shows. But when they're not, the smile they try to put on can capture that too.
"Smiles can communicate feelings as different as love or contempt, pride or submission, flirtatiousness or polite tolerance."
But aside from the rush of emotions people feel at a given time, the act of smiling may often be induced by showing and experiencing acts of kindness too. To start, you can give someone something to smile about. By doing so, we might even help take someone's mind off their problems simply by conversing with them, giving them some attention or affection, or even telling them a joke.
Little things like these can surely go a long way. So, the next time you want to put a smile on someone's face, you can either perform an act of kindness or think of ways of how the warmth of your smile can be a natural stress reliever.
People generally says "A little smile won't hurt". It can be encouraging to know that there are so many faces smiling for us. Enjoy this post with a BIG SMILE.
Below we present 50 Awesome Examples of Smiling Portraits. All photos are linked and lead to the sources from which they were taken. Please feel free to explore further works of these photographers on their collections or their personal sites.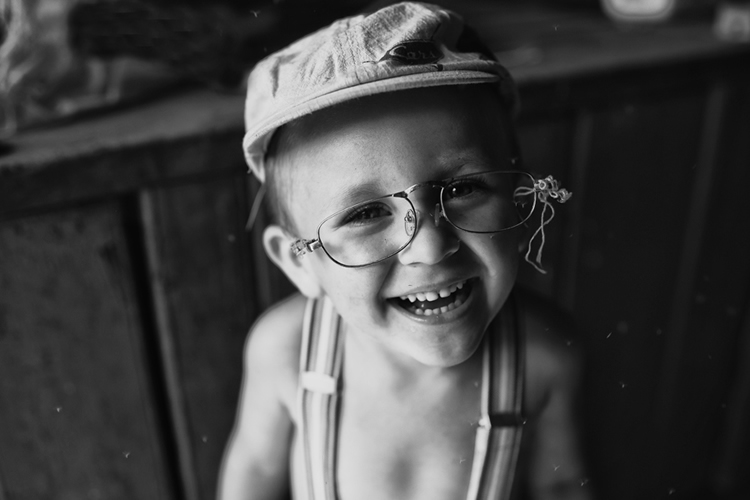 Like the article? Be sure to subscribe to our RSS feed, follow us on Twitter and Facebook to stay up on recent content.