We've put together a collection of Truly Amazing Digital Paintings. You can inspire the colors, lighting, compositions and framing from below digital paintings. Have A Nice Inspiring Weekend Guys.
You may be interested in the following related posts:
Below we present Amazing Examples of Digital Paintings. All paintings are linked and lead to the sources from which they were taken. Please feel free to explore further works of these photographers on their collections or their personal sites.
Vantage Point
When world is going to spin
The Dragons of Ordinary Farm
After Rain
Sunset
Regnum Plantae
The Inn
Caution
Endless Streets
99 Red Balloons
The City
A near future
After School
Street Scene
Into the Unknown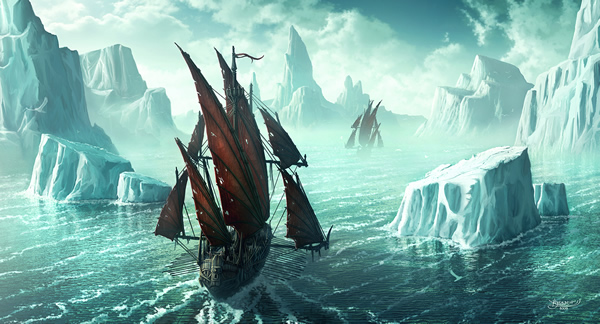 Artist : Kerembeyit
Cretaceous Sunset
E vs N
Susan Constant
Enter the Inferno
Temple Lagoon
Castaway in Stardust City
Knite: We Dream
Daybreak
How do I get over there
Chinese Monastery Concept