Here in this post, we have collected 30 photos of Product Packaging was so wrong, shared in this online group called r/EgregiousPackaging subreddit. Packaging it gets on our nerves so much when companies use far too much packaging for their products. 'Excessive' doesn't even cut it when you look at all the plastic, paper, and bubble wrap needed for a single tiny thing. Meanwhile, the Environment's sitting in the corner, weeping, wondering what it did wrong to deserve this and why companies don't change their outdated business models.
Some packaging is so horrifyingly unnecessary, it gets shamed on the r/EgregiousPackaging subreddit, a place that shows that excess is far from the positive thing that some customers are led to believe.
#1 My Friend Ordered Earrings From Fabfitfun. Just Earrings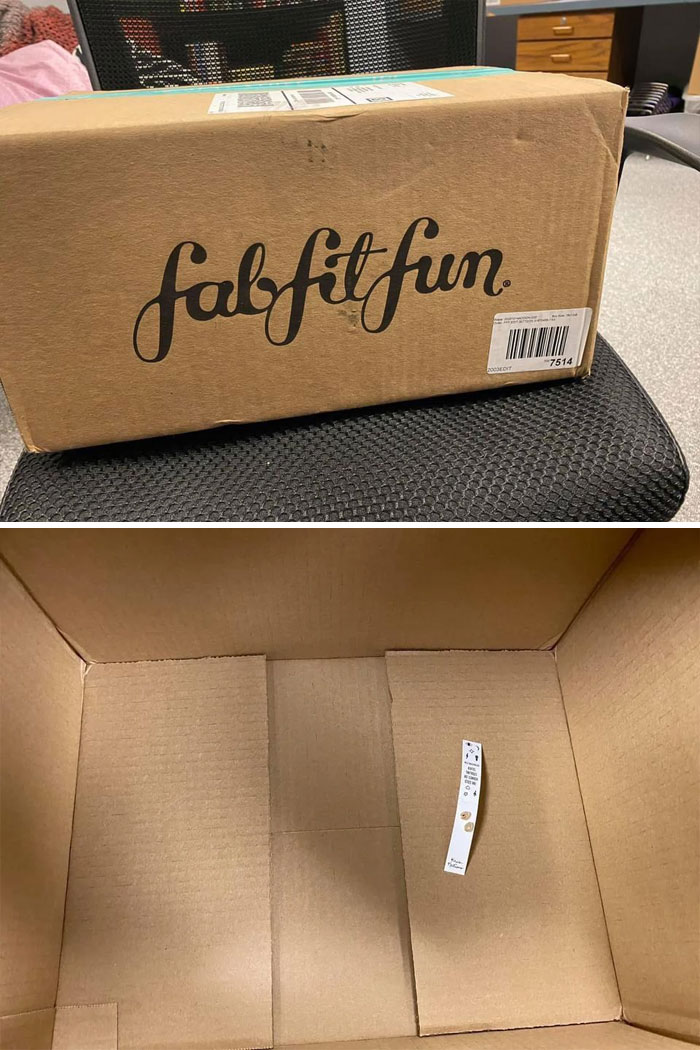 Image Source: UCantHaveNEPudding
#2 Sephora At It Again For A .05oz Concealer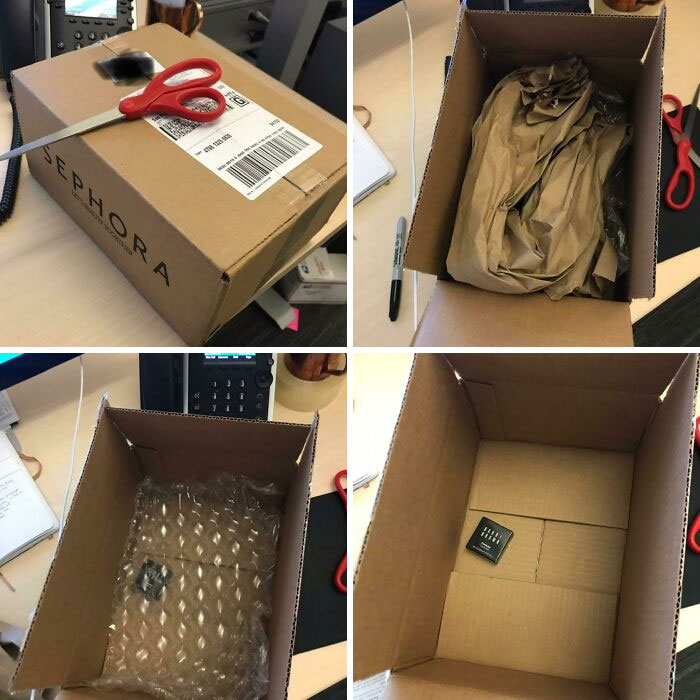 Image Source: OldTownChode
#3 Ordered Biodegradable Bamboo Toothbrushes From A Zero Waste Store – Came In 100% Non-Degradable Bubble Wrap And Plastic Bags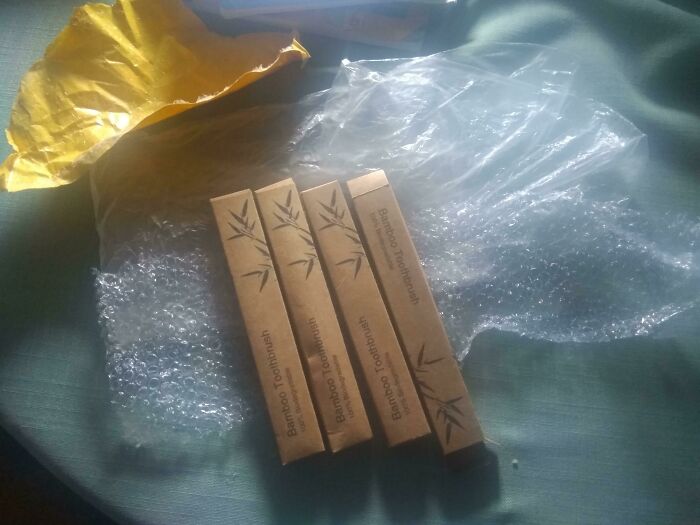 Image Source: jazz_man
#4 Not Sure If This Counts, But This Is For Only Three Things At CVS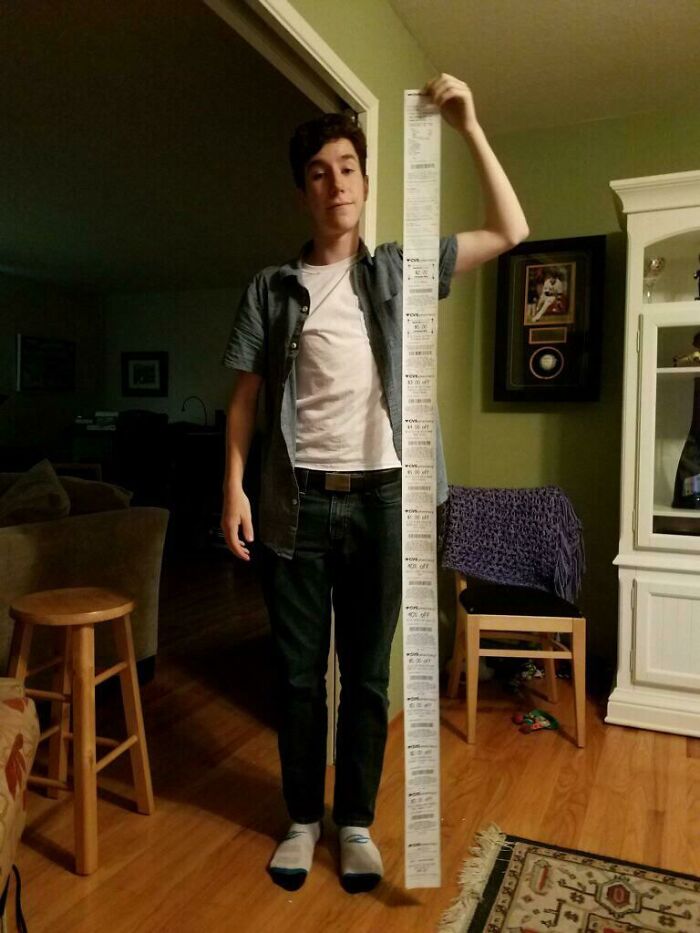 Image Source: michael_kessell2018
#5 Soda Cans Are Very Fragile
Image Source: cheeseball359
#6 [screw] Drinking Straws – This Is The Kind Of Plastic Use We Should Be Protesting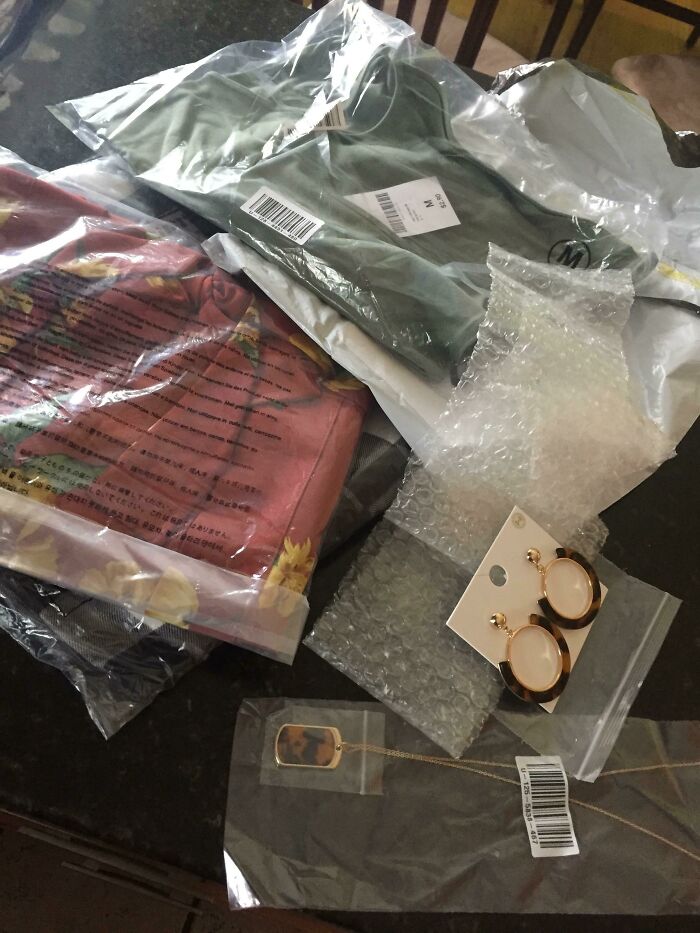 Image Source: DrunkenStapler
#7 Matryoshka Allergy Relief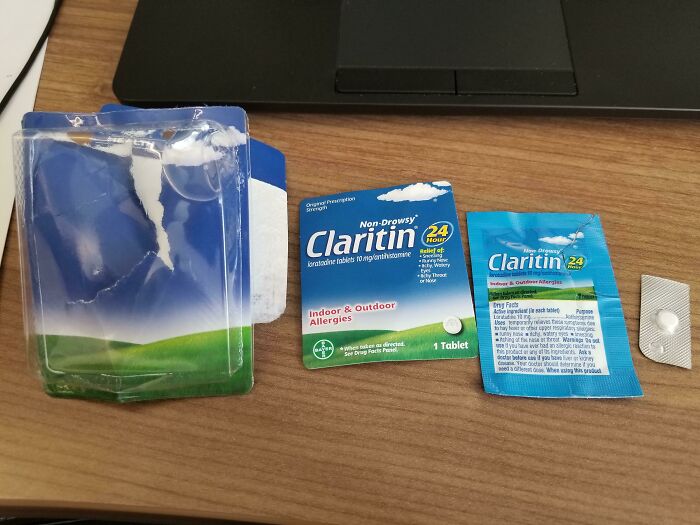 Image Source: Bertram_Chillfoyle
#8 Plastic Packaging For A Cd Disk……but Without A Cd Disk In It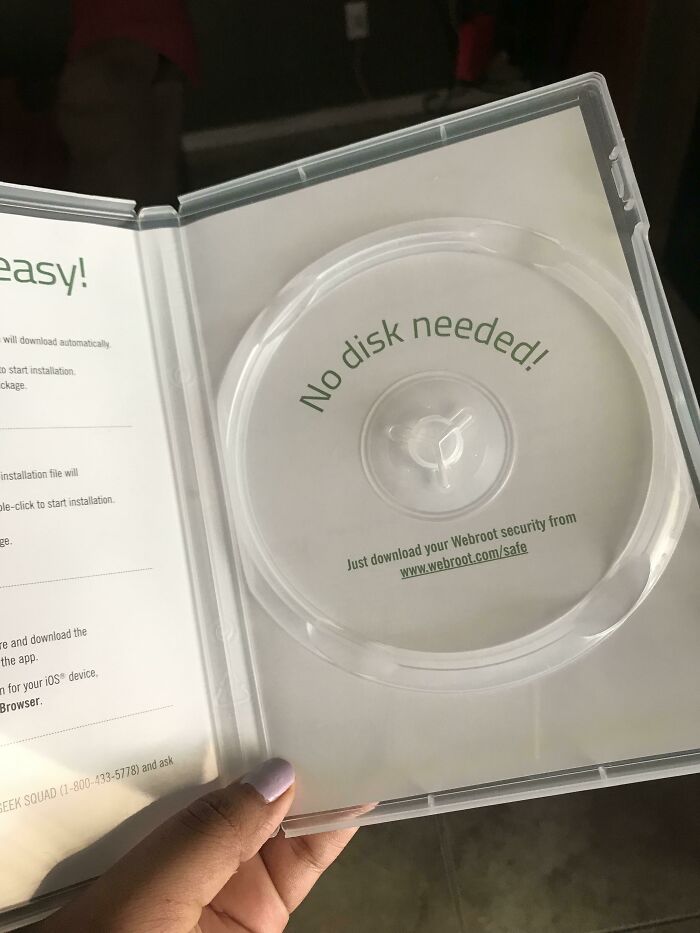 Image Source: britishtacox
#9 Just Why?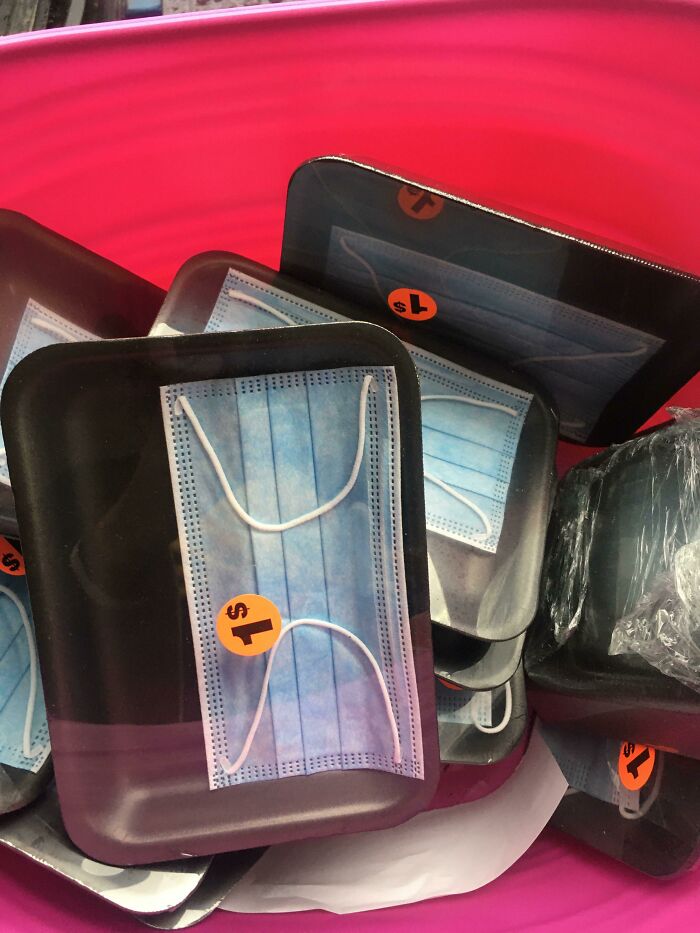 Image Source: wackodindon
#10 My Father Ordered 15 Fence Posts… Legends Tell Of A Second Truck, Out There Somewhere Going To Deliver The Last One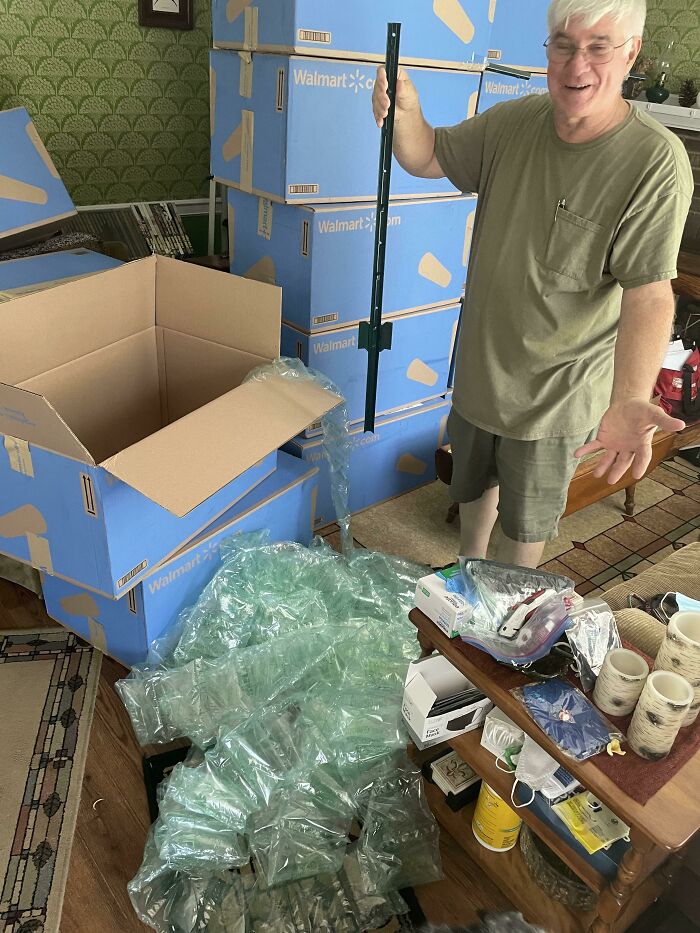 Image Source: Never_Lawfulness
#11 Individually Wrapped Jellybeans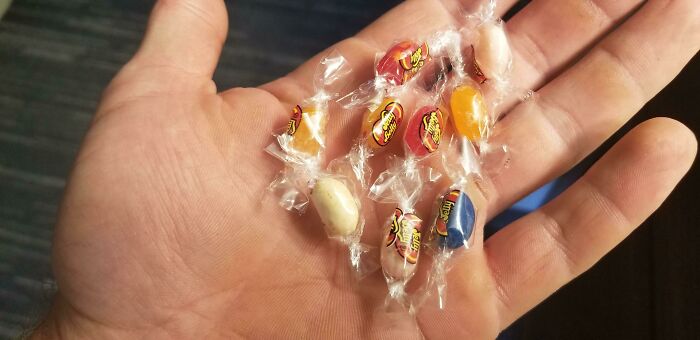 Image Source: Kevin_Elevin
#12 Really Glad My Made From Recycled Materials & Biodegradable Sponges Came Wrapped Together And Individually In Plastic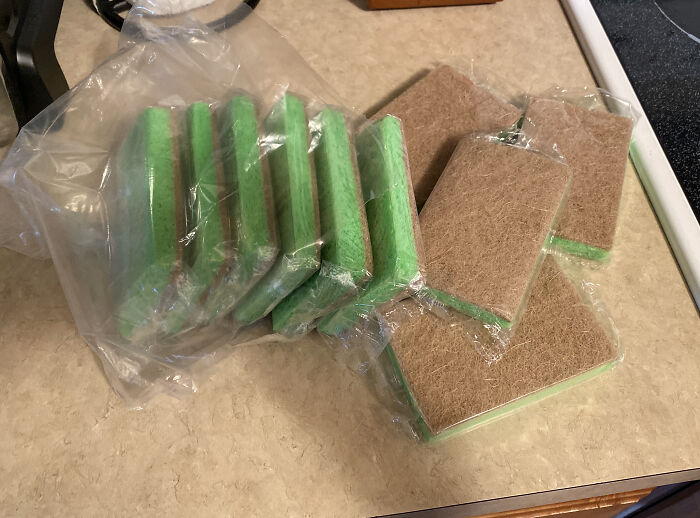 Image Source: l1ttle_m0nst3r
#13 Hypocrites At Sobeys Grocery Store In Halifax Ns
Image Source: houseoffools11
#14 Chocolate Air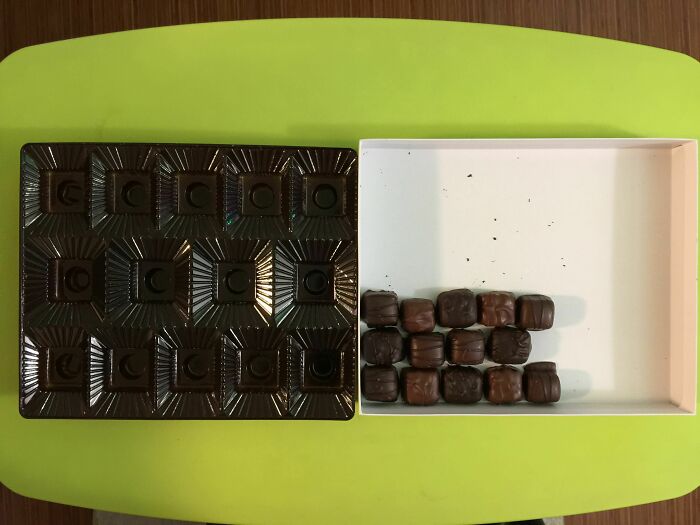 Image Source: Ima_Funt_Case
#15 Chipotle's "Fruit Cup"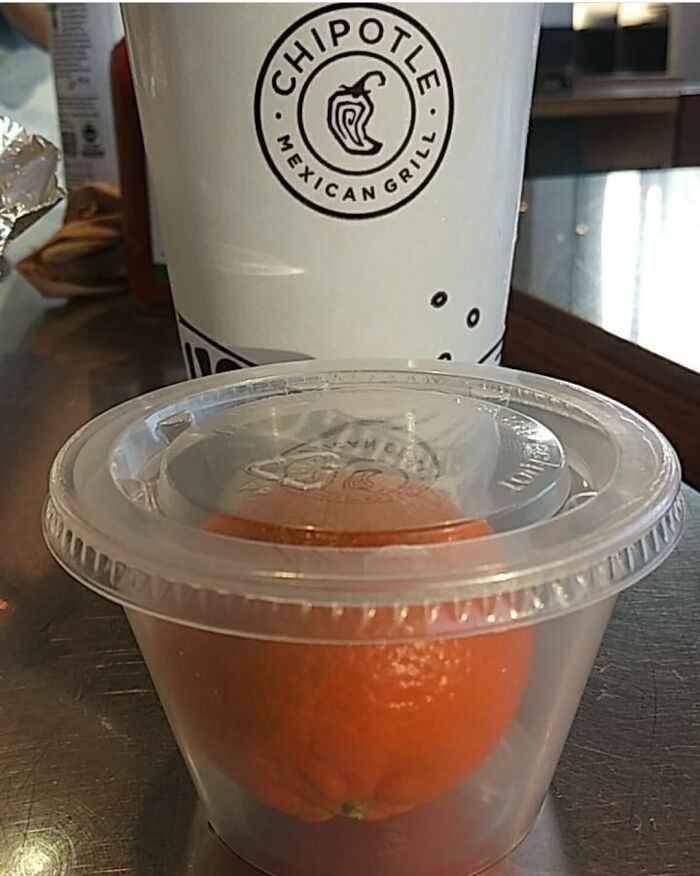 Image Source: snackassassins
#16 An Office Supply Company Bubble-Wrapped Their Bubble Wrap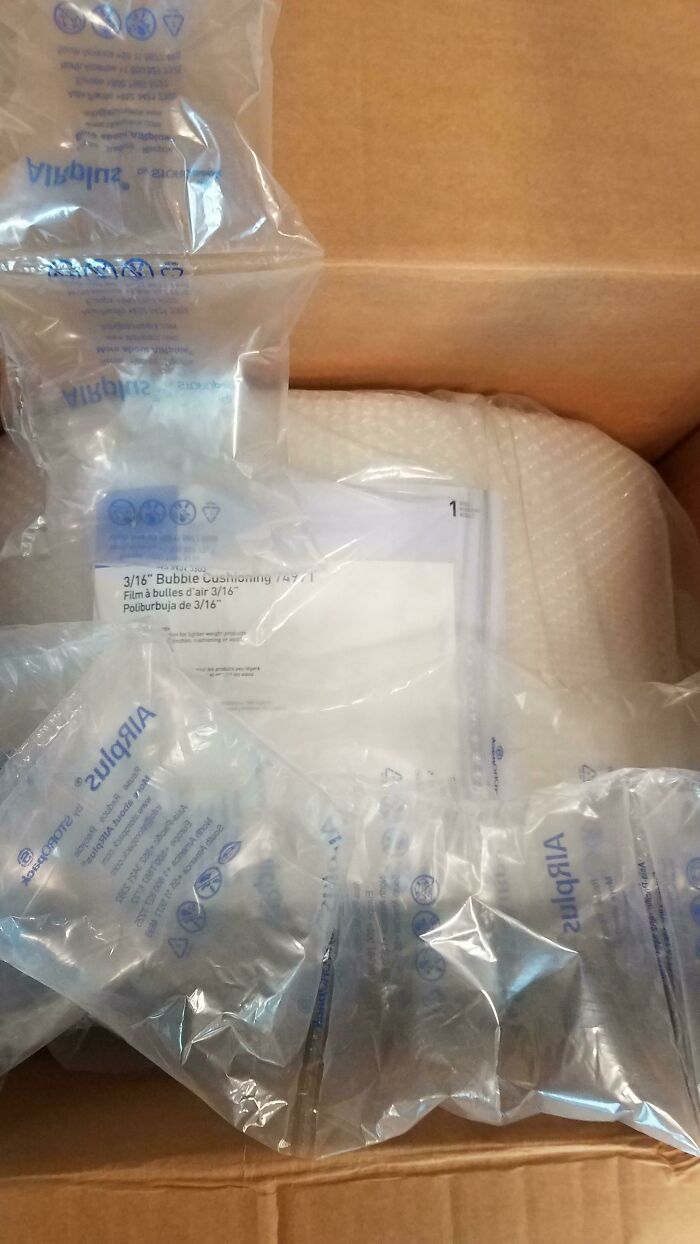 Image Source: bearmom513
#17 Ordered 27 Books From Amazon On A Single Order. Got 27 Boxes With 1 Book Each Delivered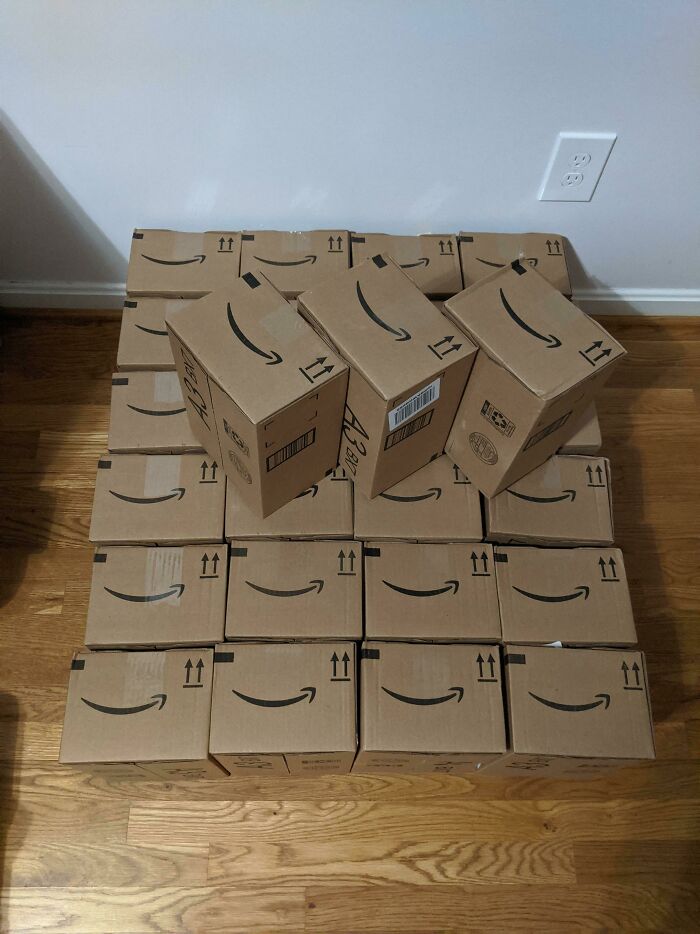 Image Source: noosette
#18 Individually Wrapped Vegetables In A Vietnamese Supermarket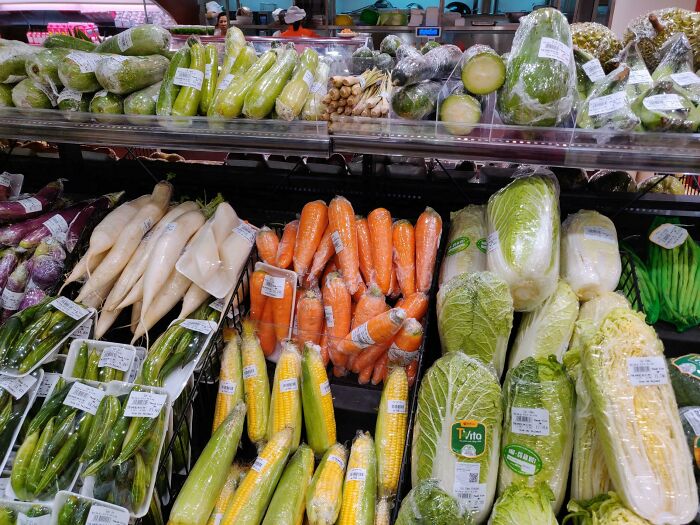 Image Source: Spencerzone
#19 Really… Amazon…
Image Source: EyeMucus
#20 Individually Packaged Slice Of Bread
Image Source: boci7
#21 Disposable Phone Chargers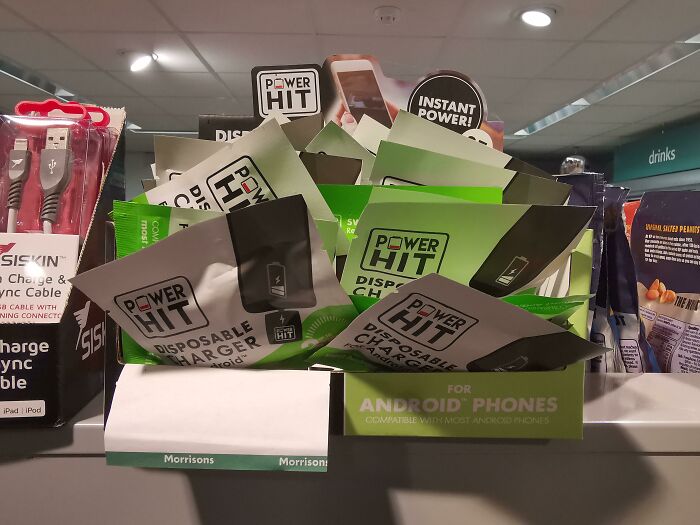 Image Source: cunt_in_a_toupee
#22 Must Have Been Out Of Envelopes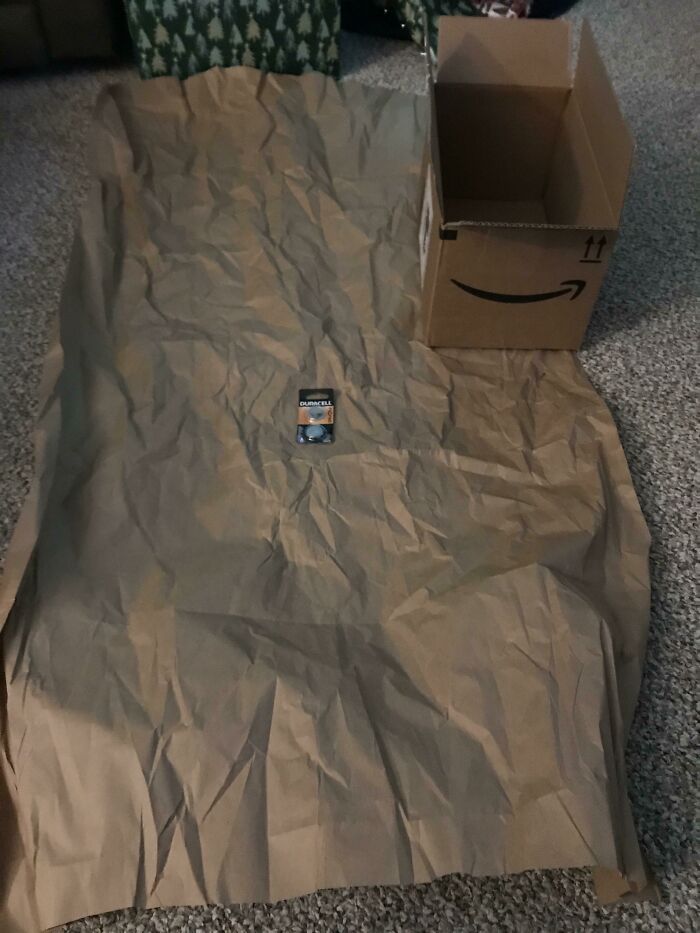 Image Source: mhenning
#23 So I Only Get This Much Actual Cream?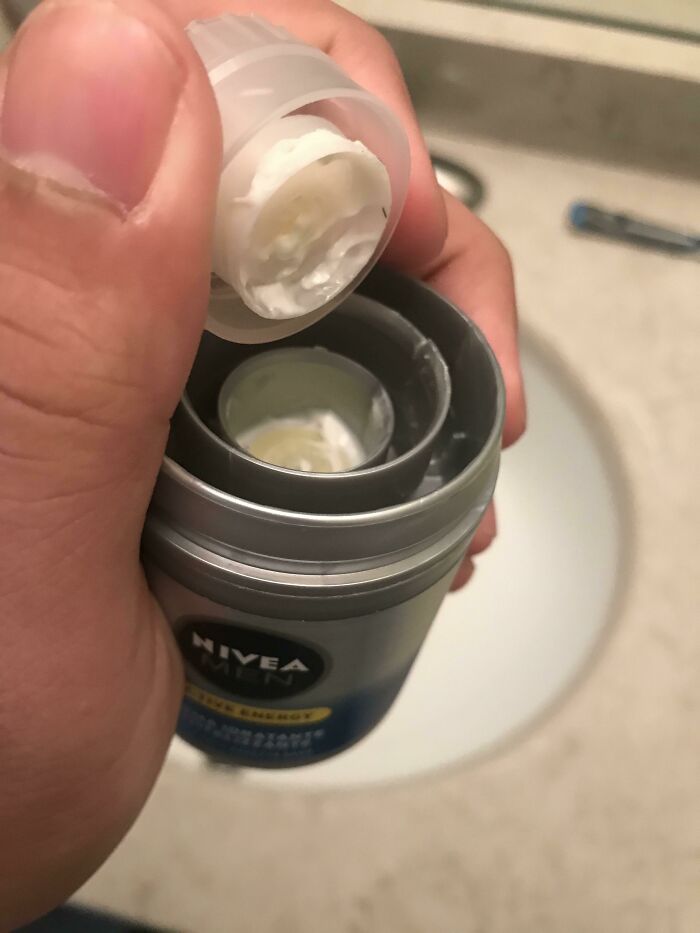 Image Source: Youknowh0
#24 Big Box For A Small Bottle With Only Enough Pills To Fill The Cap. Lame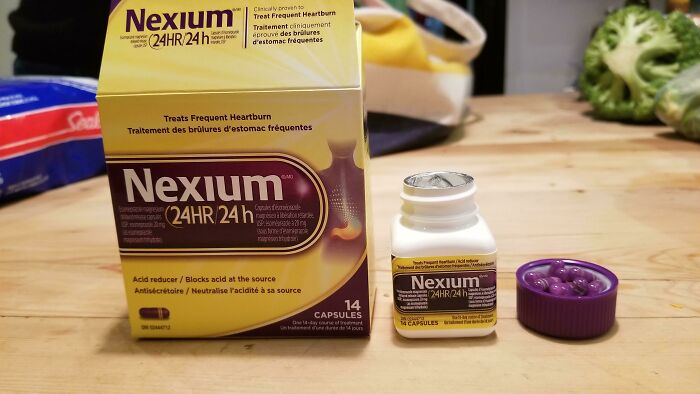 Image Source: FriedChildren
#25 Just… Why?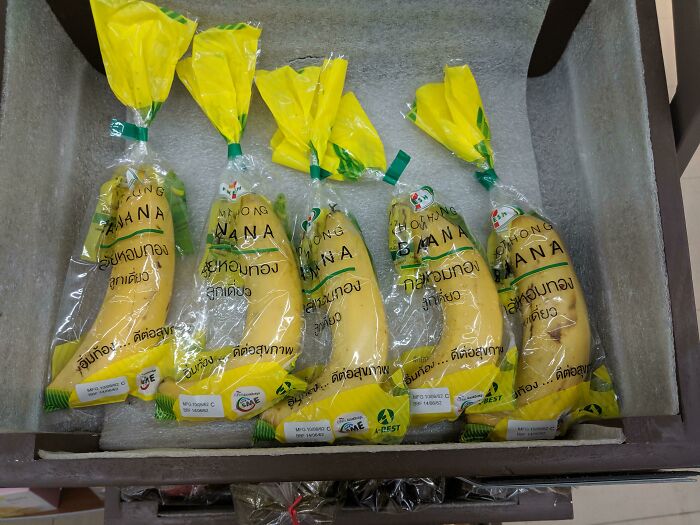 Image Source: ryanmacbern
#26 There Was Nothing In This Box But A Card And Packing Material
Image Source: magenta_zero
#27 If Only Shallots Had Natural Layers Of Protection From Their Environment. Thanks, Walmart And Suppliers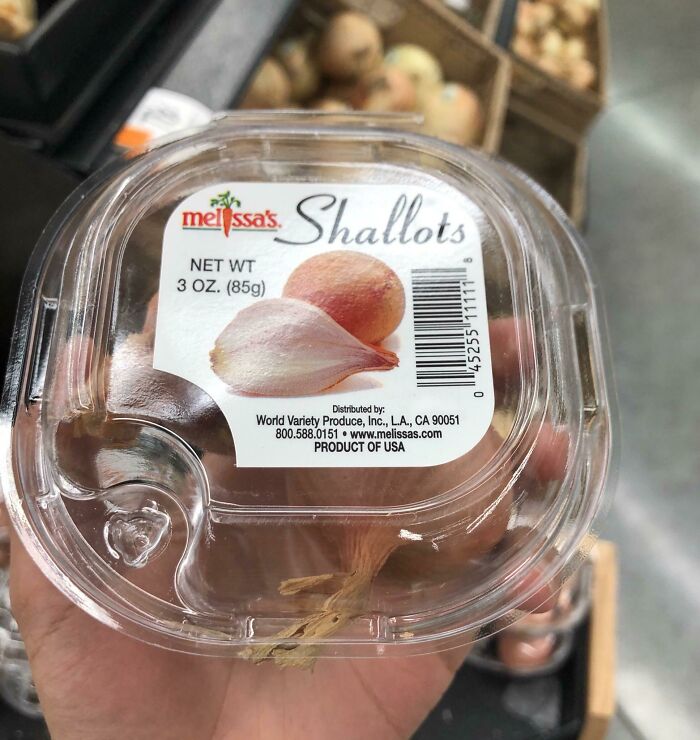 Image Source: vlgpyro
#28 When You Run Out Of Small Boxes At The Package Station But If You Go Get More You're Pack Rate Percentage Will Go Into The Yellow

Image Source: stoner_97
#29 Peeled Avocados Wrapped In Plastic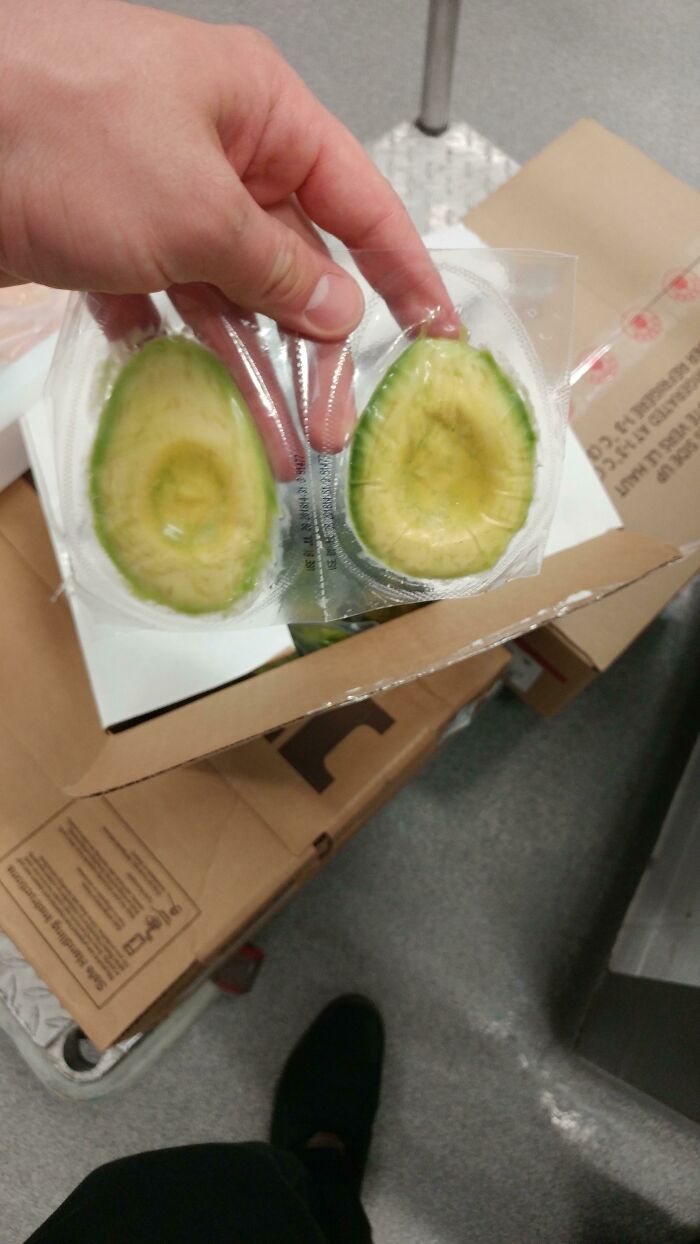 Image Source: averhaegen
#30 I Find This Disgusting, Lazy, And So Damn Harmful To Both The Environment And The Consumer's Psyche…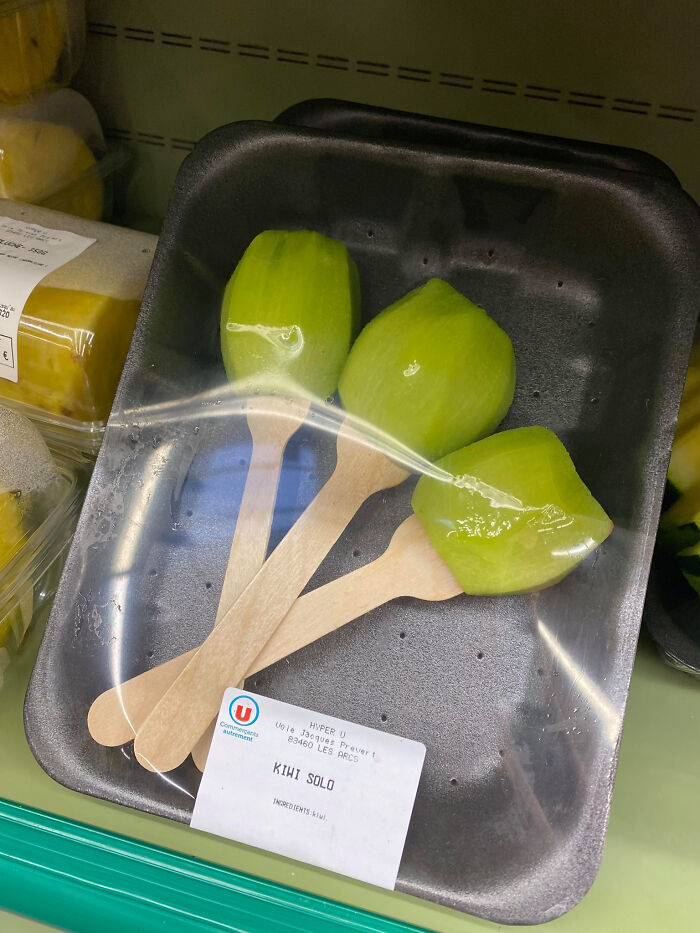 Image Source: DKCD
---
Previous related articles: