Here are the 30 photos of the most amazing DIY projects from wood, shared by this online group called "Woodworking Subreddit" online group. You can find people on the Woodworking subreddit seem to have grasped the art of carpentry from cutting boards to entire wooden cabins. The imagination, diligence, and attention to detail are seriously undervalued and must be showcased to as many as possible.
Scroll down and enjoy yourself. All photos are linked and lead to the sources from which they were taken. Please feel free to explore further works of these photographers on their collections or their personal sites.
You can find more amazing work on Woodworking Subreddit online group.
#1 17-Year Celtic Knot Table Project Involving 2 Generations. Dedicated To My Wife Susan Who Died Of Cancer And Never Got To Meet Her 30 Grandchildren. Western Red Cedar. Arm-R-Seal Satin. Base Pedestal Made Of Reclaimed Timber From A Western Sizzler Fire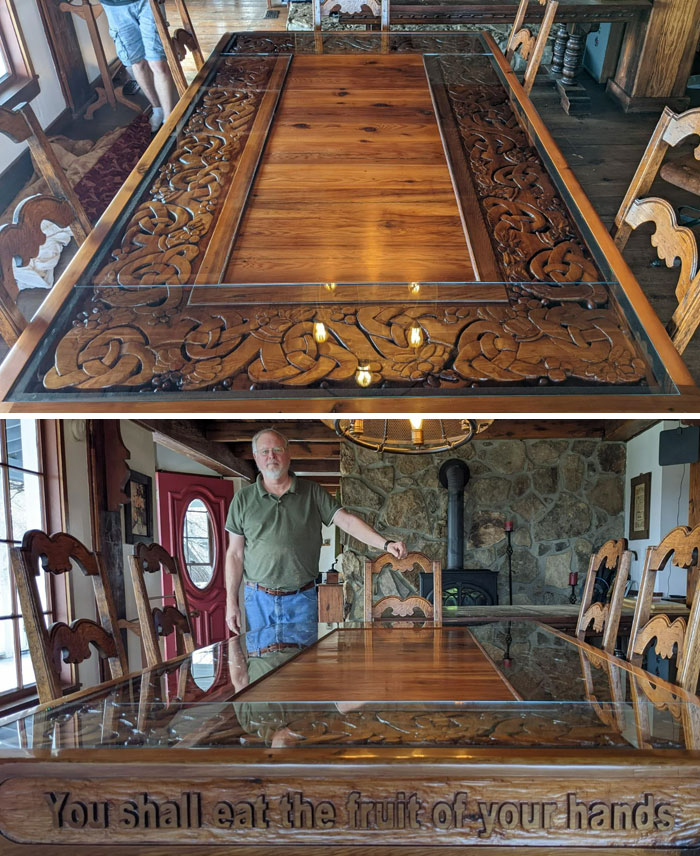 #2 Epoxy Table With Light Shinning Through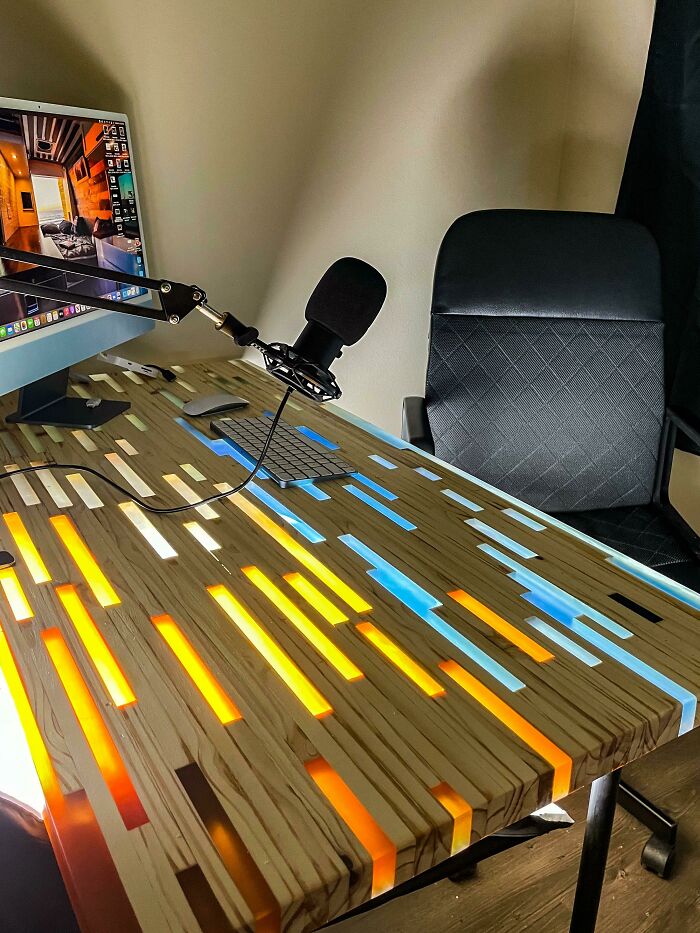 #3 To Commemorate A Family Member Receiving A Heart Transplant. Walnut Heart, Maple Stand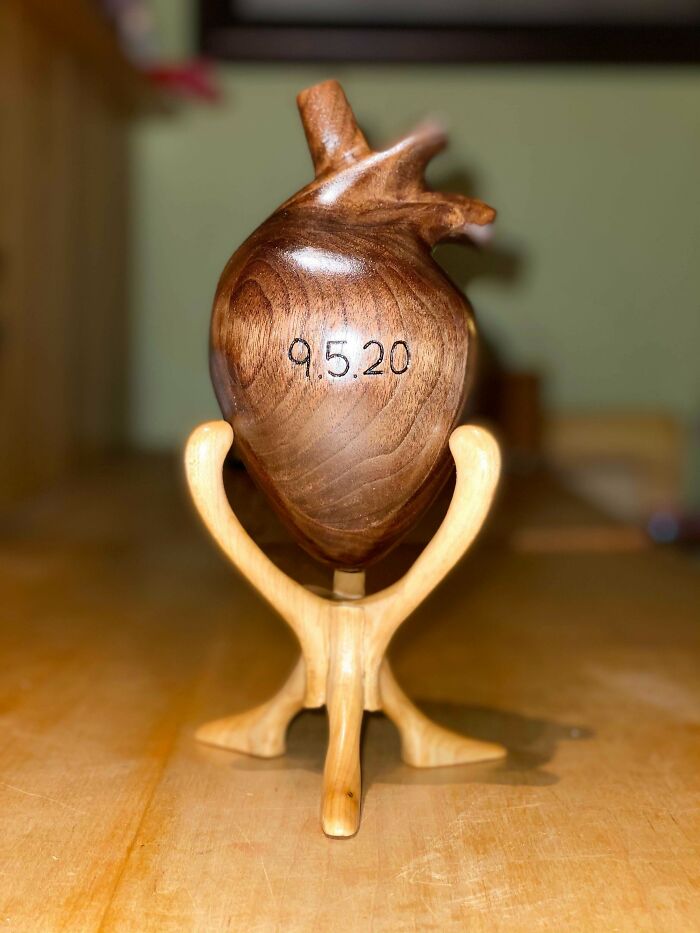 #4 Little Cedar Cabin I Built Solo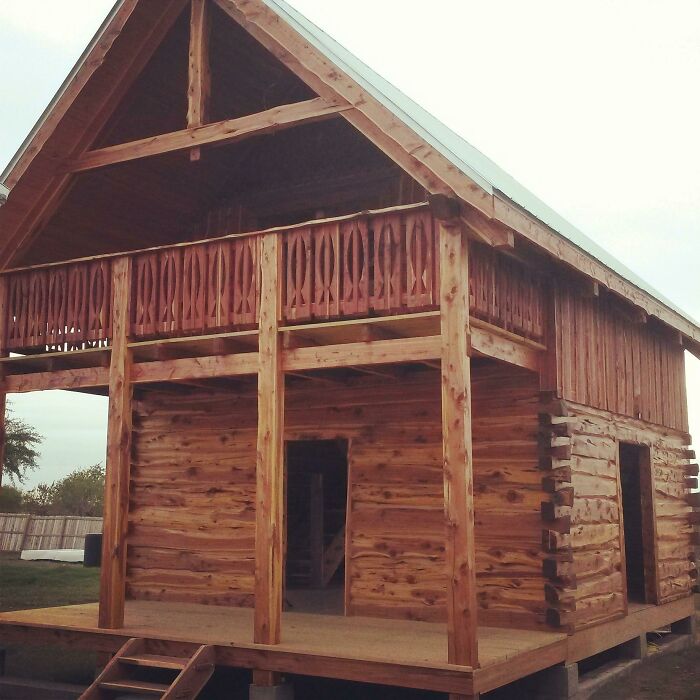 #5 This Isn't Worthy To Be Here With Your Guys Creations, But Here It Is….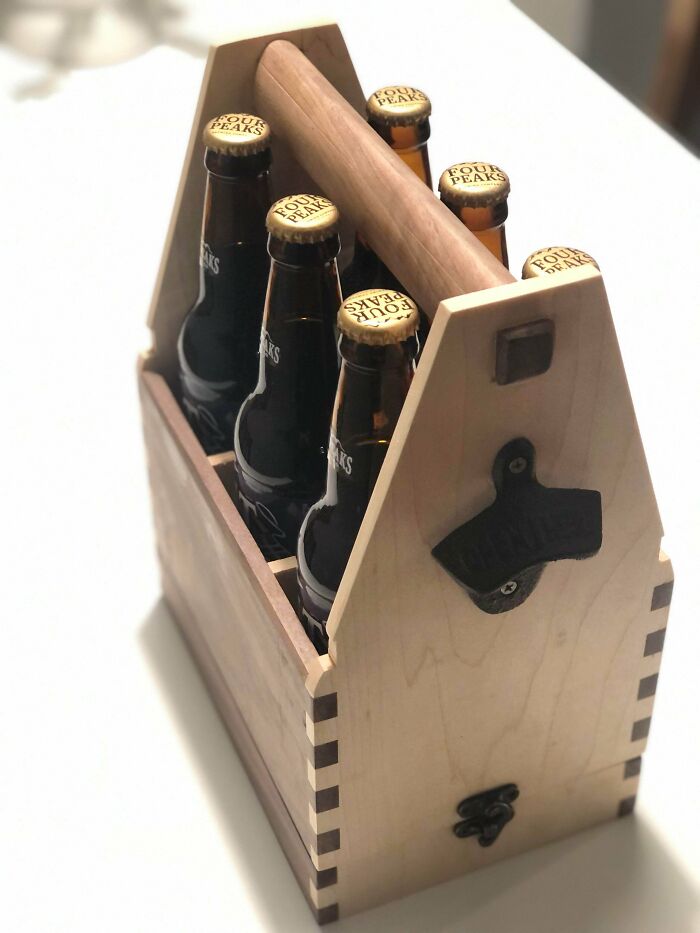 #6 The Ribs Of A Skateboard Park I Helped Build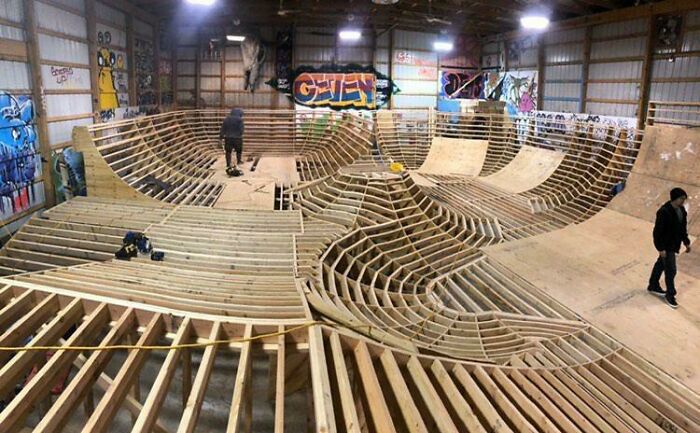 #7 I Made A Pet Gate That Keeps The Dogs Out While Allowing The Cats To Pass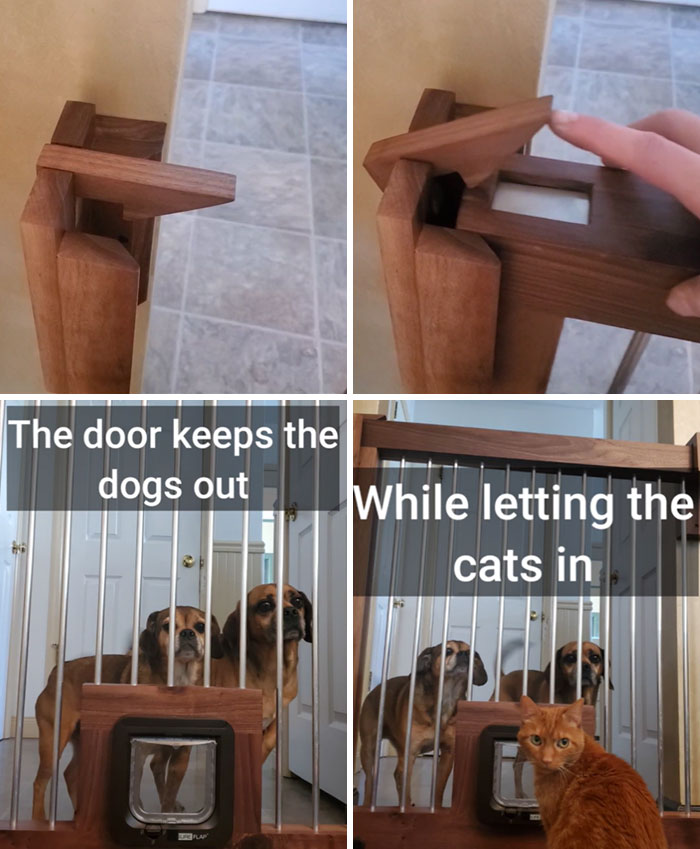 #8 I Posted My Daughter's Bed Earlier, Here Is The One I Did For My Son. Roofed With Galvanized From Our Old Turn Of The Century Barn, And Wired With Switches For Light/Fan And An Outlet To Plug In His Echo. Also Leaving This One Behind For The New Owners, Hope They Love Them!
#9 An Mri Safe (Non Metallic) Cane For Patients In The Scan Room That My Wife Commissioned (Pro Bono) For The Hospital Where She Works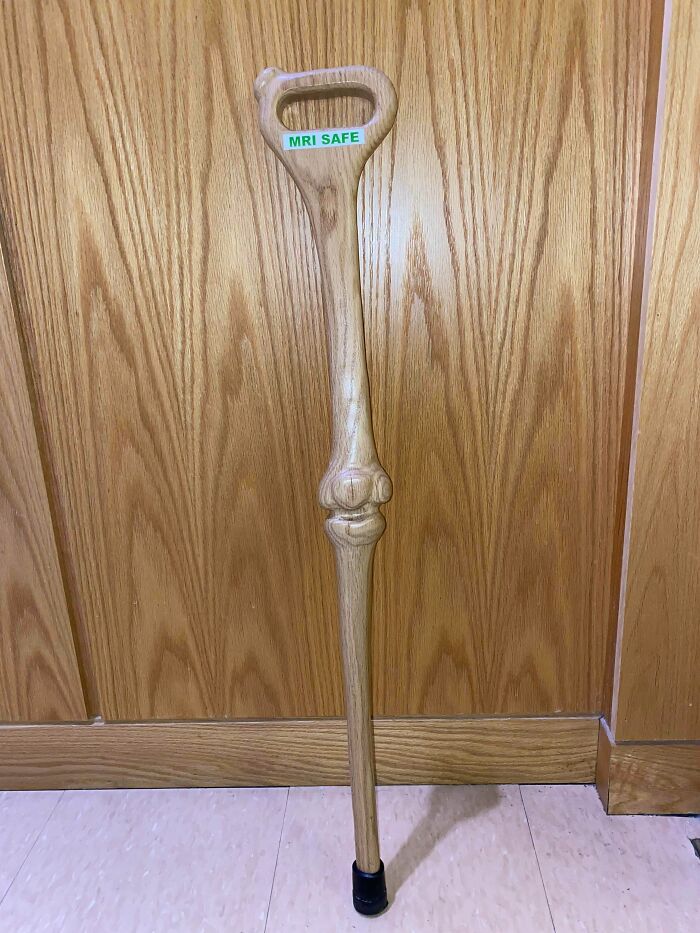 #10 Roll-Up Tool Box I Made… I Ended Up Making A Lid For The Last Compartment So My Stuff Didn't Spill Out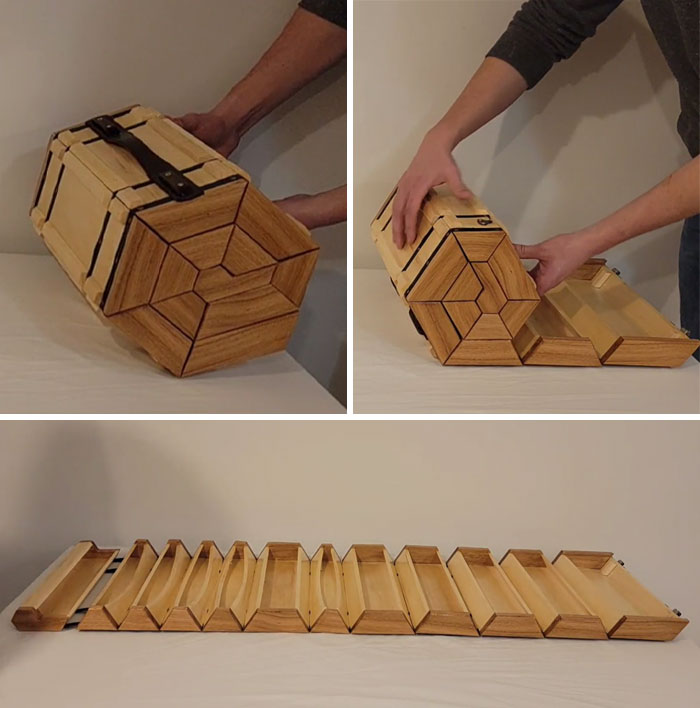 #11 Coffee Table I Made For A Customer Featuring Landmarks From Her Home Town Of Edinburgh Scotland. Walnut With Wood-Stain Artwork
#12 A Side Table I Made To Look Like A Sitting Table Guy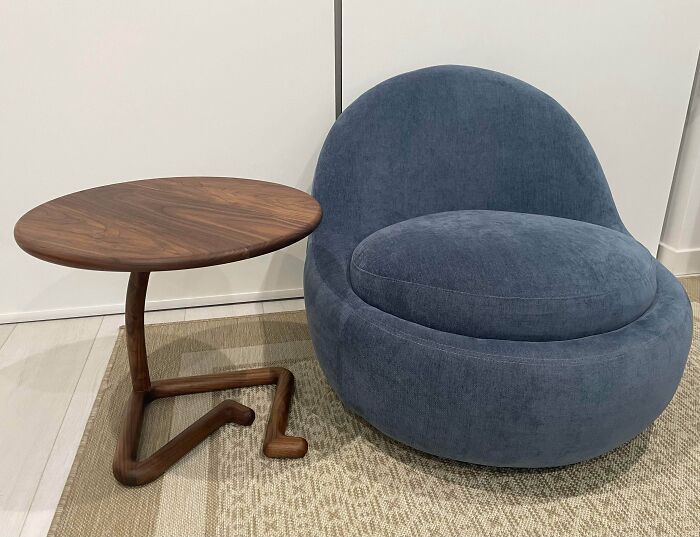 #13 The Wood Brick Bowl! I Cast These Oak "Bricks" In Blue Resin And Turned Them Down To A Bowl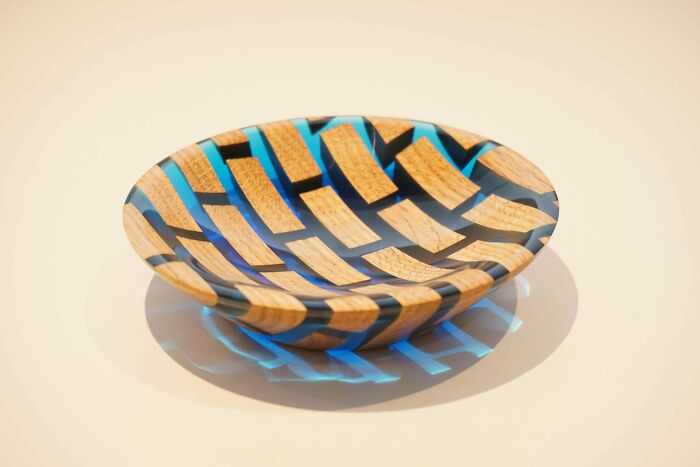 #14 My New Work, Turtle Nightlight! A Combination Of Resin And Wood!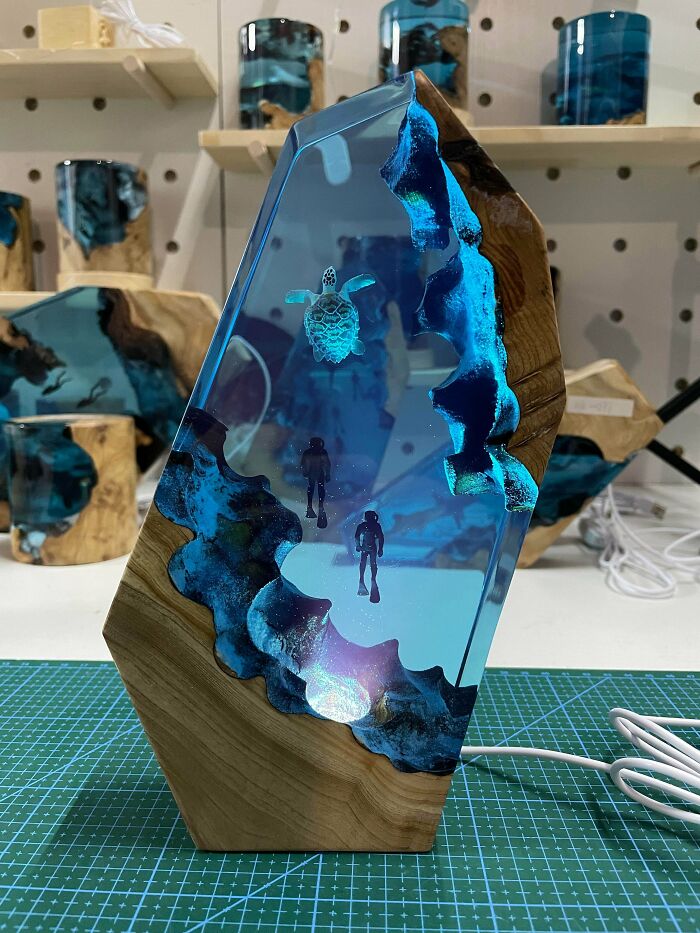 Image source: AmoyCK
#15 She Said Yes! Pop Up Engagement Ring Box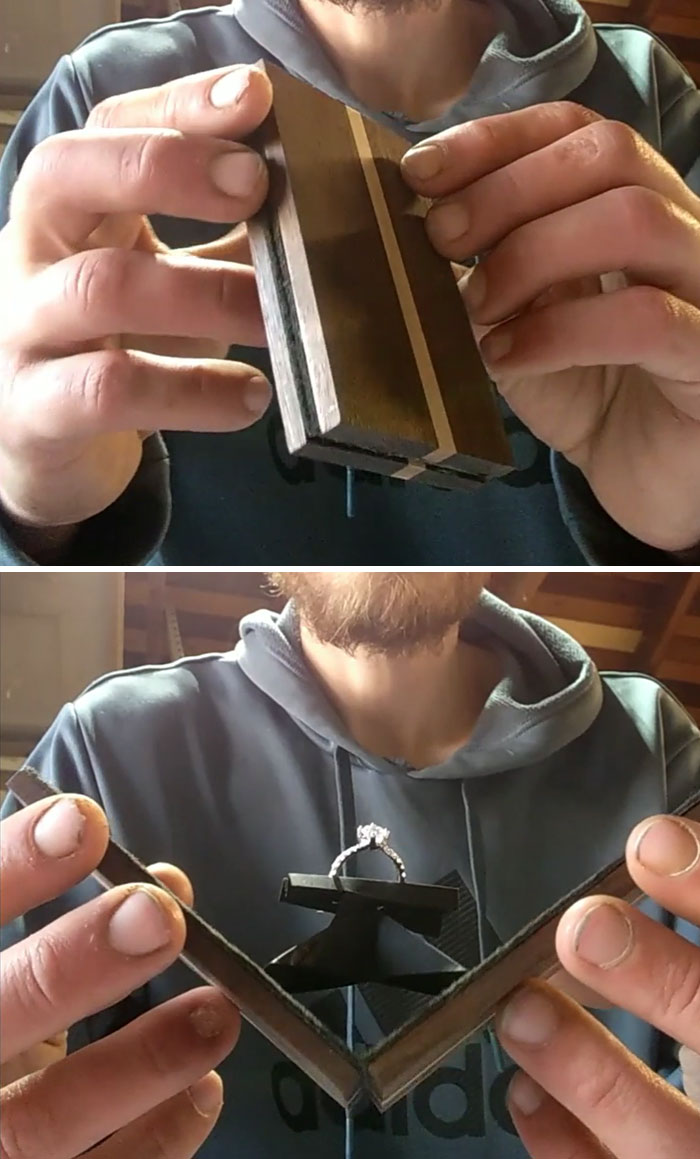 #16 A Toolbox I Made For My Dad. African Mahogany, Maple, Baltic Birch. Based On An Izzy Swan Plan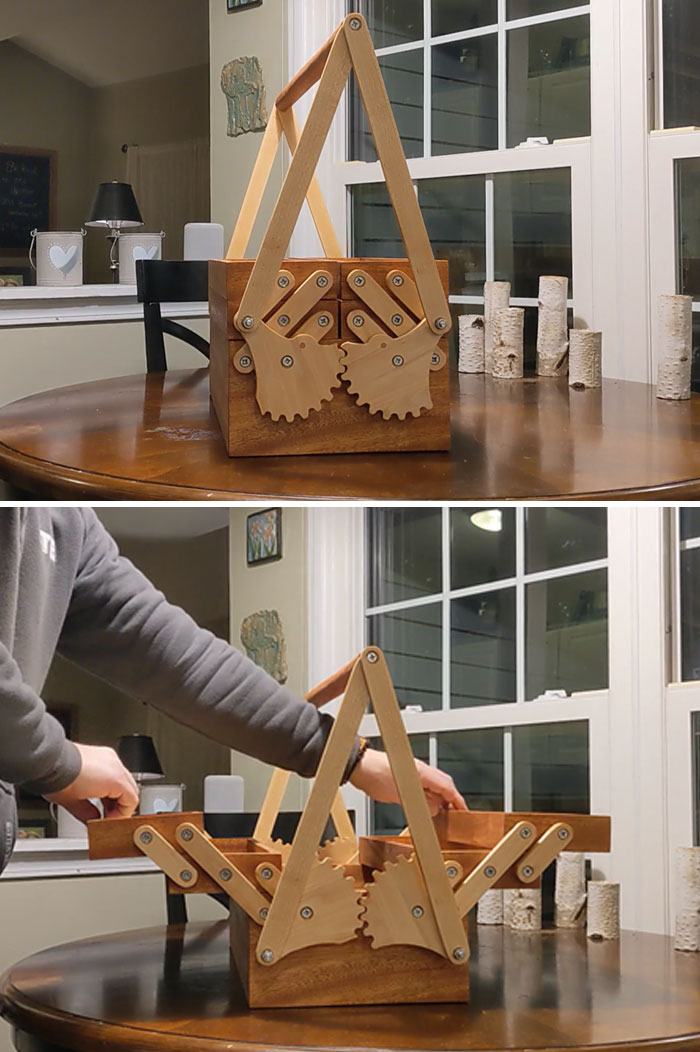 #17 Tried My Hand At Chainsaw Carving Yesterday. Pretty Happy With How It Turned Out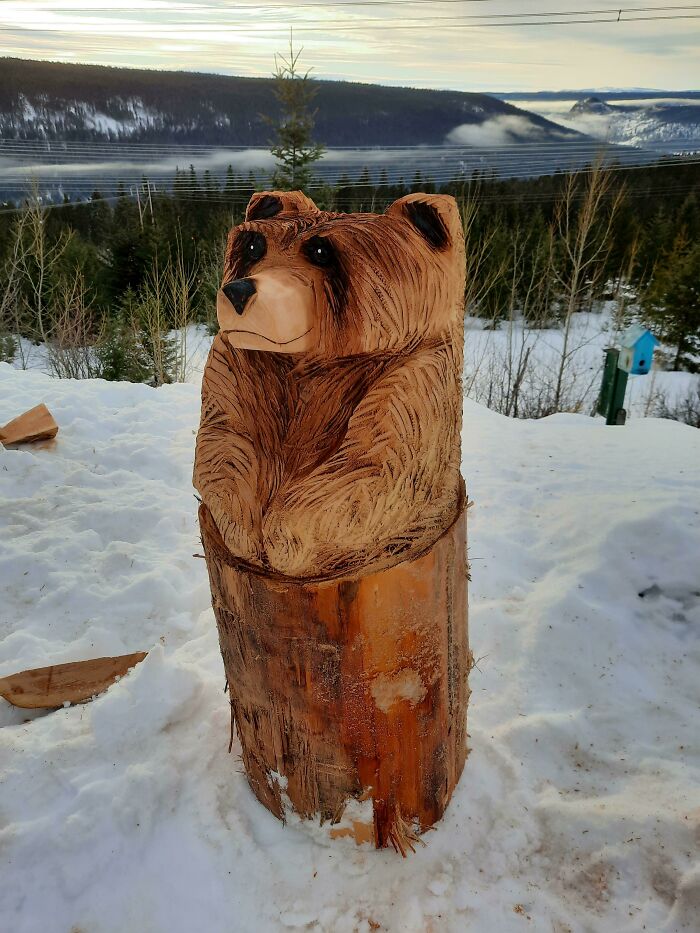 #18 My Sisters Car Had A Busted Center Console Lid, So For Christmas, I Took The Measurements From The Old Lid, Saved As Much Of The Hardware As I Could And Made A New One Out Of Walnut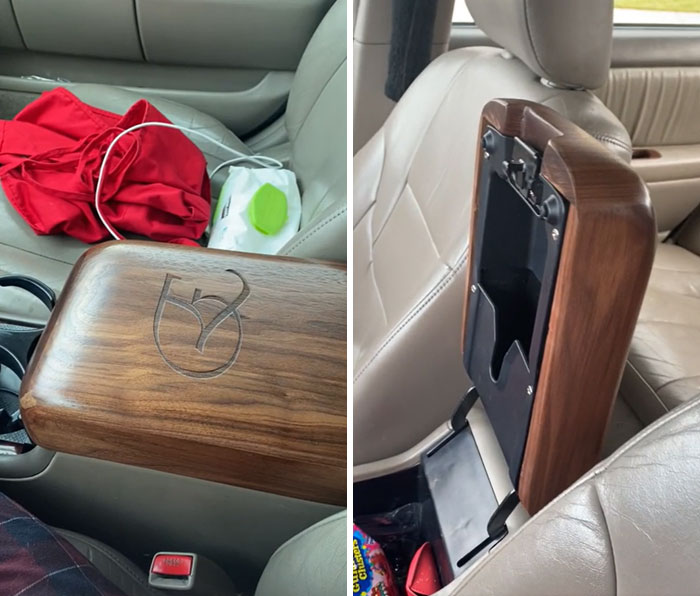 #19 Desk Dog Lamp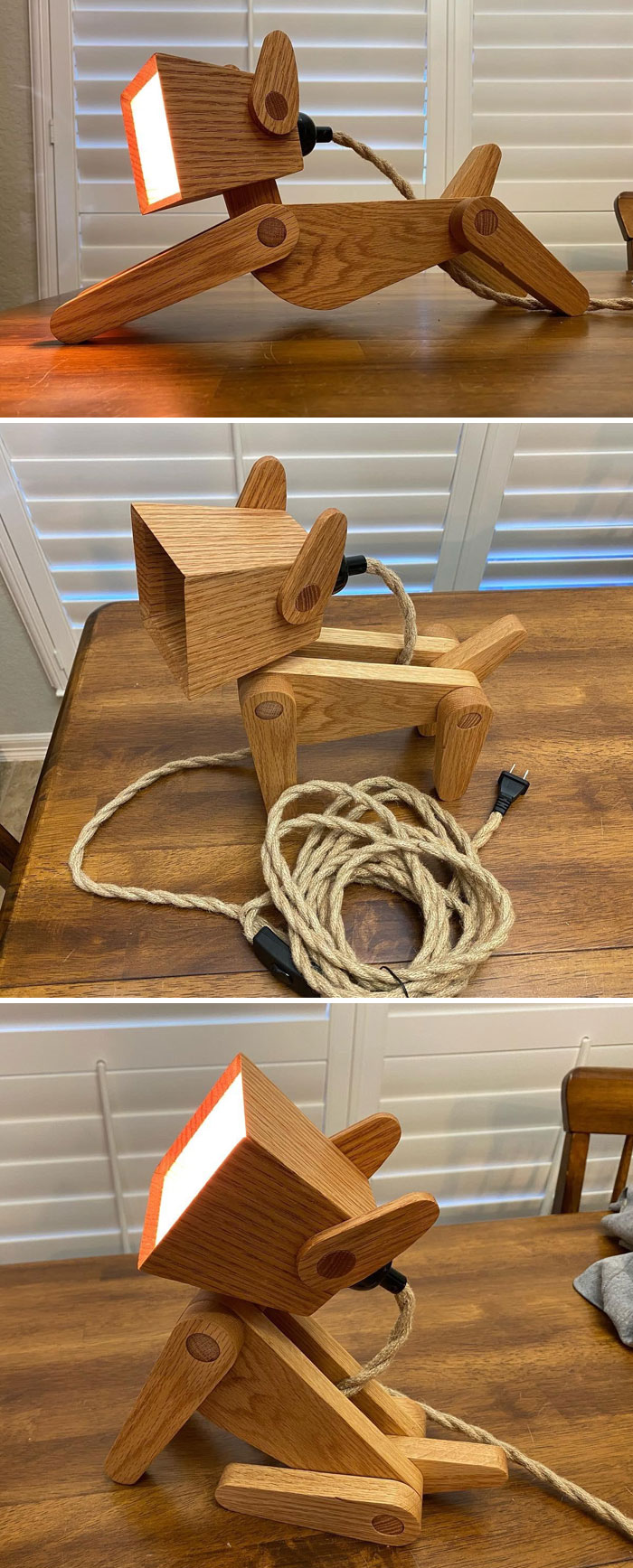 #20 Oak Crib I Built For Our Daughters Nursery. Finished With Rubio Monocoat. I Finally Feel Like I Am Ready For Her Arrival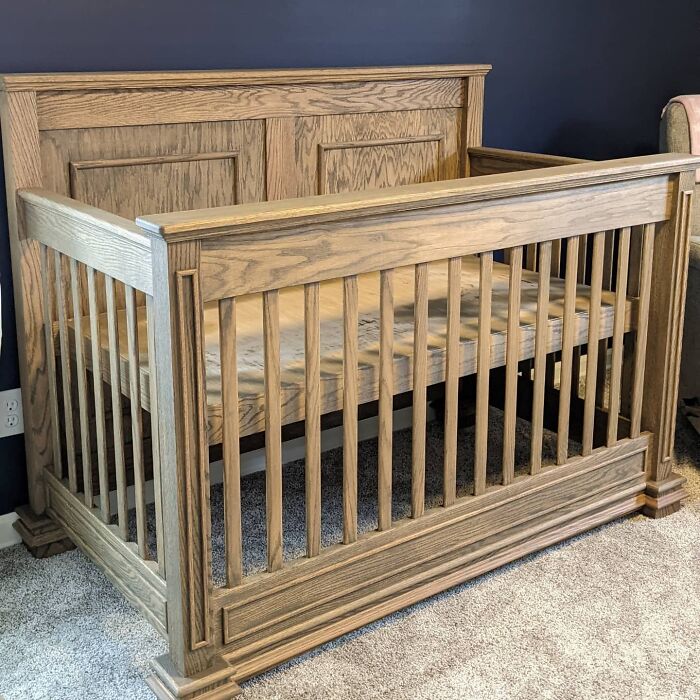 #21 A Chair I Made For A School Project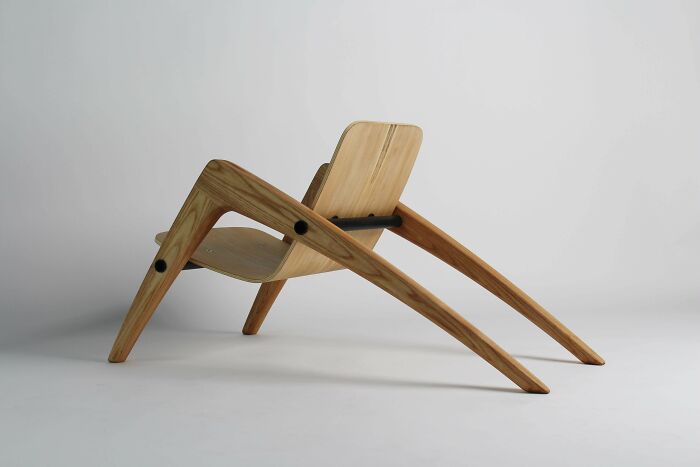 #22 Quit My Corporate Job In Digital Mapmaking/Map Data A Few Years Ago To Make Them On Wood Instead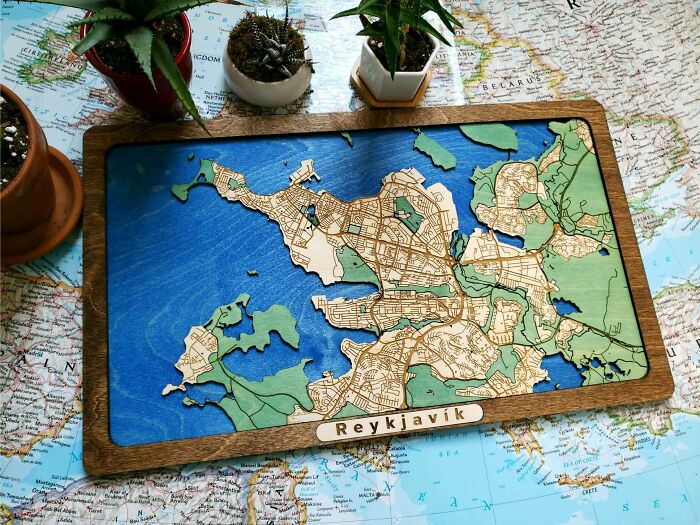 #23 Made My Son His First Computer. Walnut Case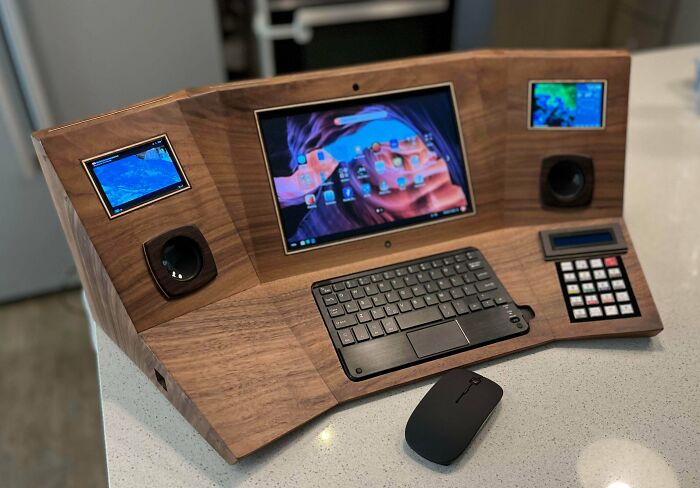 #24 A Resting Place For My Best Friend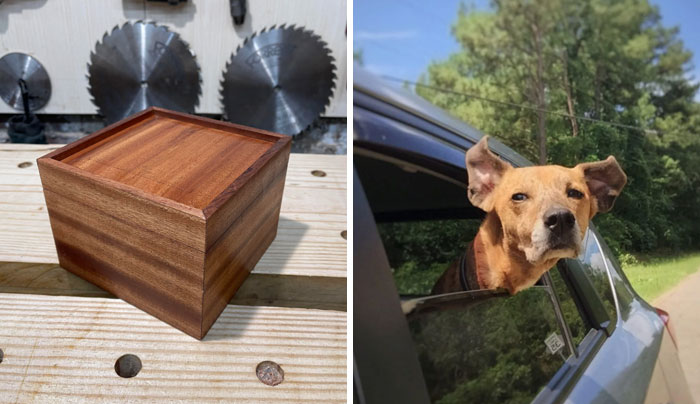 #25 Mom Wanted A Serving Board Shaped Like Washington State. Walnut Body With Resin To Square It Up. First Time Using Resin Artistically And Trying The Whole Wave Thing. Pretty Pleased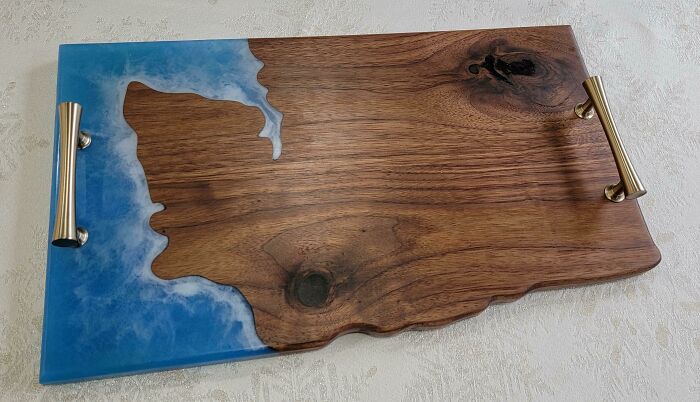 #26 First Day Cottage 99% Complete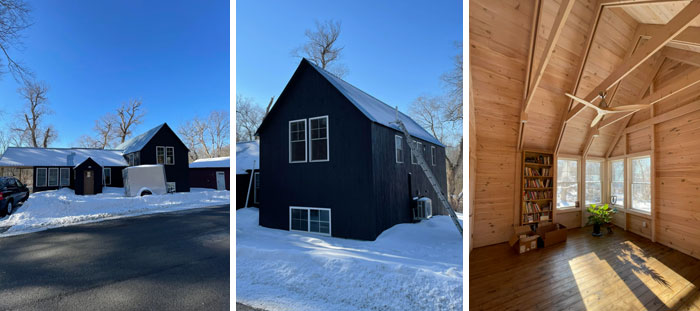 #27 Made A Bunch Of Cutting Boards For Everyone At Work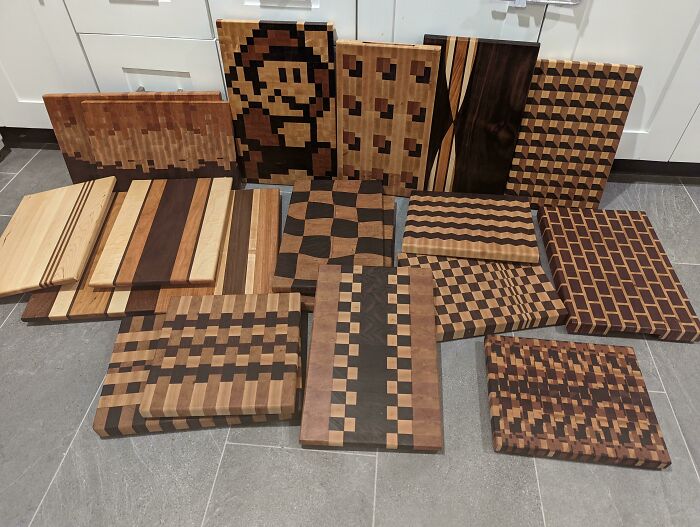 Image source: crm115
#28 Went A Little Bit Extra With This Kids Kitchen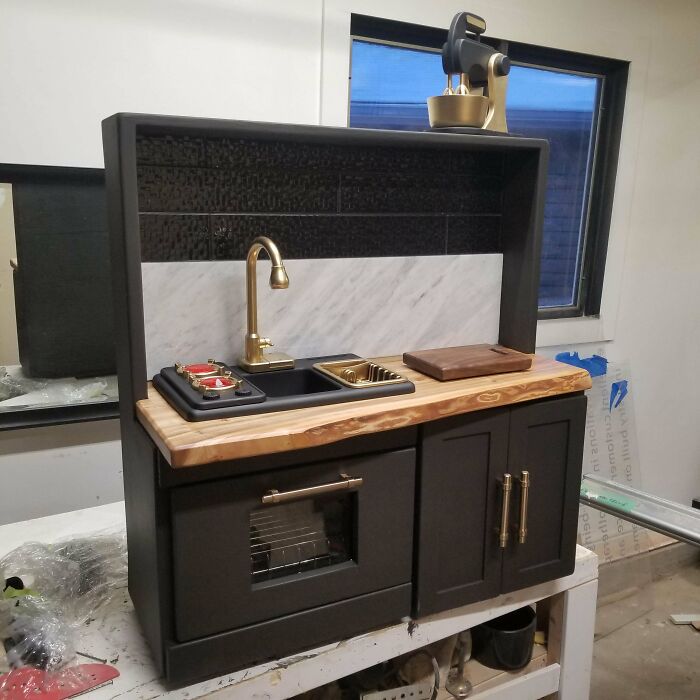 #29 I Made A Cryptex Portable Vault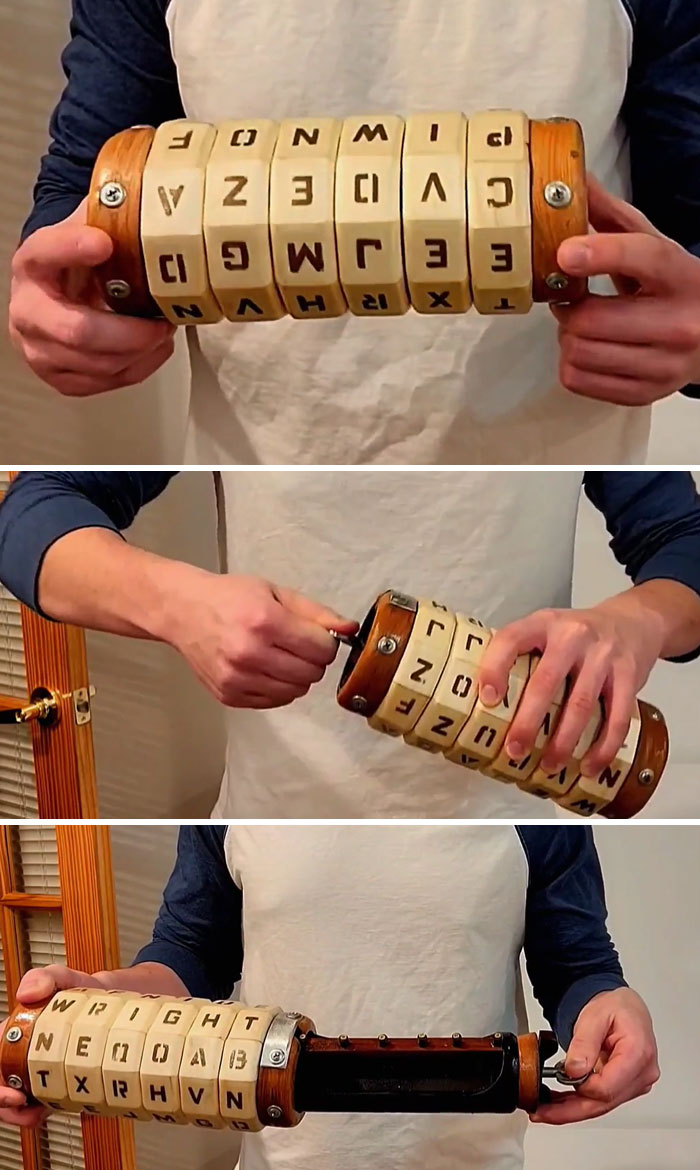 #30 Shipping Delays Are Insane, So I Built My Own Couch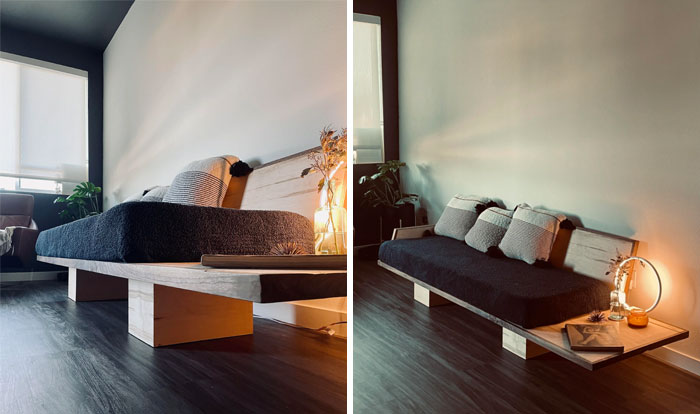 ---
You can find our previous related articles: