Let's face it; there are a hundreds of thousands of photography websites out there. The continuing advent of awesome new digital cameras, tricks and techniques can turn any semi-ambitious shutterbug into a full fledged pro-photographer with little more than desire and a good website.
Fortunately for our eyes, it also means the arena of the photography website is continuing to change and develop more beautifully, artistically and functionally.
The result is that photographers are finding new and exciting ways to showcase their best work online. We took a look at some of the well designed photography websites that we could find, analyzing the design trends and the reasons why these websites work.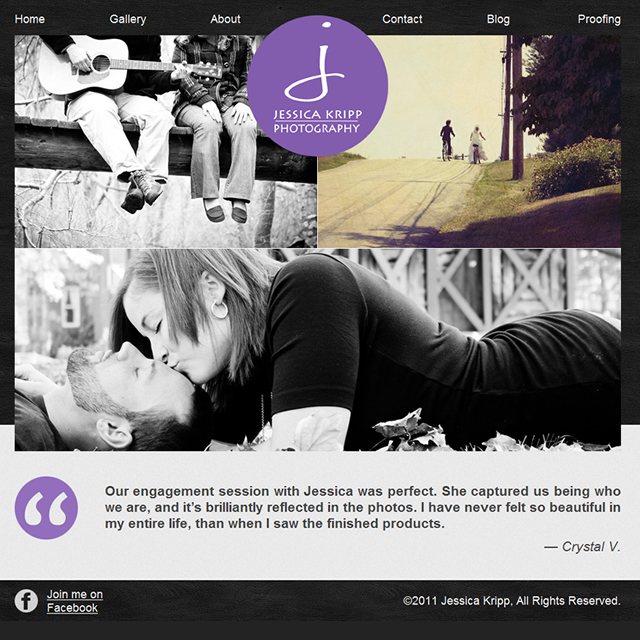 Jess live in Downingtown, Pennsylvania and offer on location wedding and portrait photography to Chester County, and the surrounding areas.
Very simple navigation and attractive photographs.
www.jessicakripp.com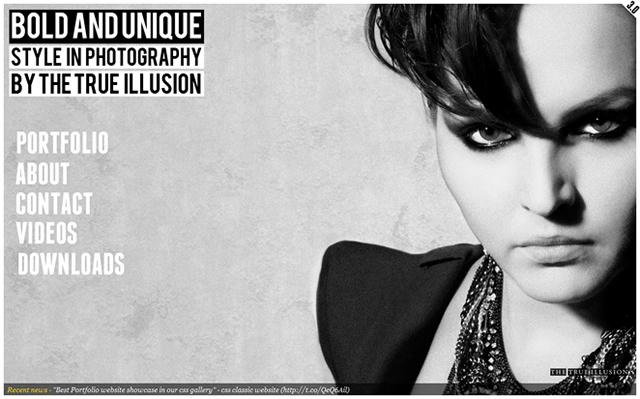 The True Illusion area team of dedicated creative individuals expressing their passion for Photography and trying to make their style unique.
This website is really stands out, bold and unique style.
www.thetrueillusion.com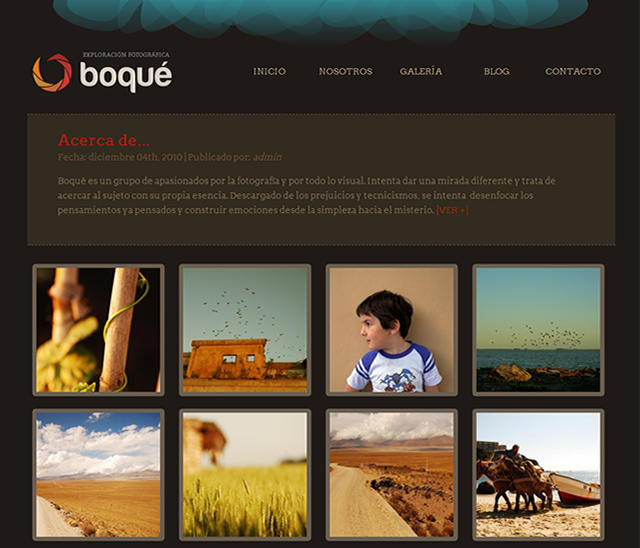 Boqué is a group passionate about photography and everything visual. Try to give a different perspective and try to approach the subject with its own essence. Downloaded from prejudice and technicalities, they try to blur the thoughts and emotions designed and built from the simple to the mystery.
The colors are very elegant and the abstract is really works in top and bottom of website.
www.boque.com.ar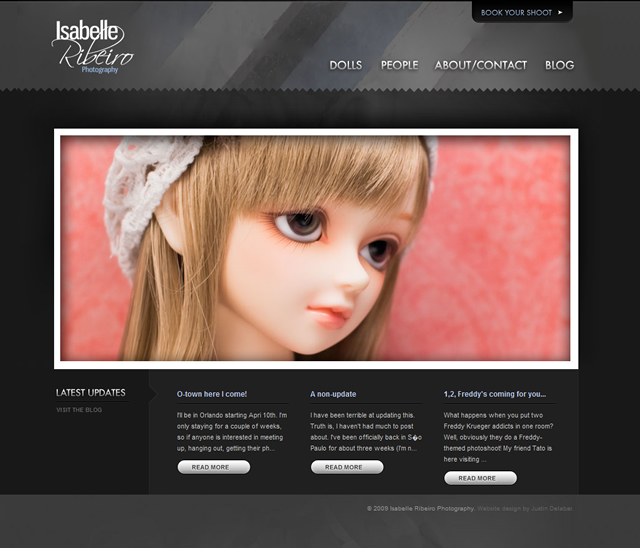 Isabelle Ribeiro worked as a photographer in the United States from 2001 to 2010, and is currently stationed in São Paulo, Brazil. Her conceptual work has been exhibited all over the United States. She earned her B.A. from the University of Central Florida in Orlando.
Simple and elegant with lovely photographs.
www.isabelle-ribeiro.com



Jochem gugelot, Freelance photographer & graphic designer, with a great passion for exotic worlds. He to capture this passion in photo reports for clients as well as in private work.
The background image is really works in this website. Great portfolio.
www.jochemgugelot.nl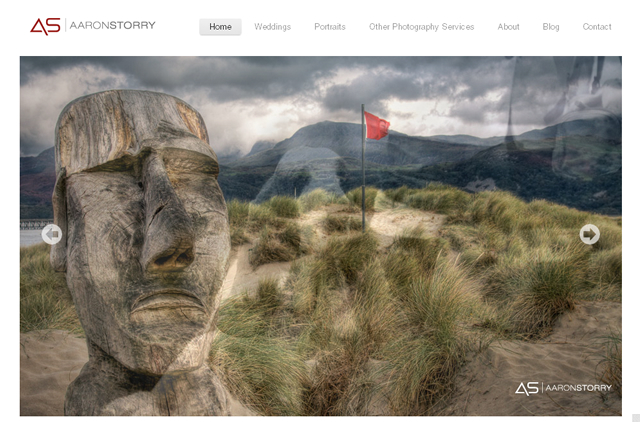 Aaron Storry is a professional photographer, specialising in reportage, portrait, wedding photography and more. Based in Higham Ferrers, Wellingborough and Northamptonshire, Aaron Storry's photography is creative, imaginative and unique, bringing out the best in every subject, every time.
Lovely website with clean navigation.
www.aaron-photography.com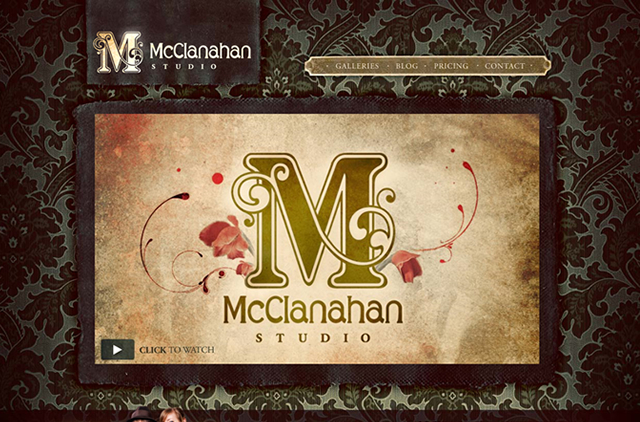 Mcclanahan Studio award-winning husband/wife duo specializing in cutting-edge photography.Their passion for photography and passion for people has garnered McClanahan Studio an international reputation as a hub of fresh ideas and industry-leading work.
The textured work is really beautiful in this website. The video in home page is very attractive.
www.mcclanahanstudio.com



Firefly Photography specialized in Family Portraiture, Wedding Photography and Makeovers.
Big Picture in the home page and colors are really work here.
www.firefly-photography.co.uk



Soireé Studios takes a new and fresh approach to wedding photography. Their photographers are experienced in the commercial world, offering a unique perspective.
Lovely website with clean navigation.
www.soireestudios.com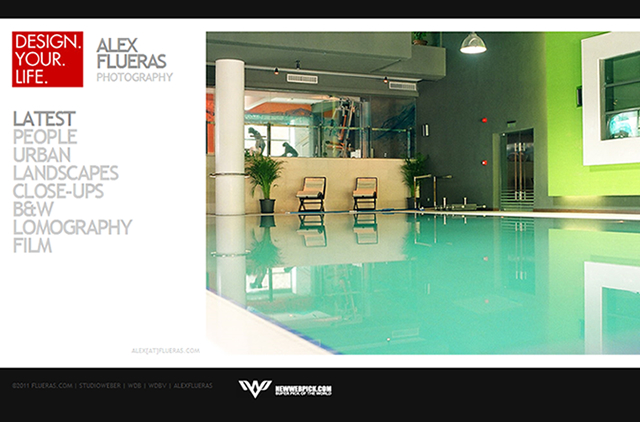 The unique style of horizontal scrolling ad big navigation in left hand side really works here.
album.alexflueras.ro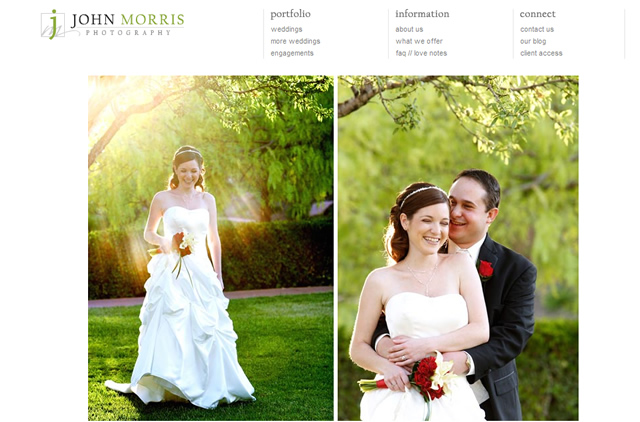 They have been photographing weddings in Las Vegas for over seven years and have loved every minute of it. Their relaxed style of shooting allows us to capture images that are spontaneous and real.
Lovely portfolio displayed in white background. Very nice website
www.johnmorrisphoto.com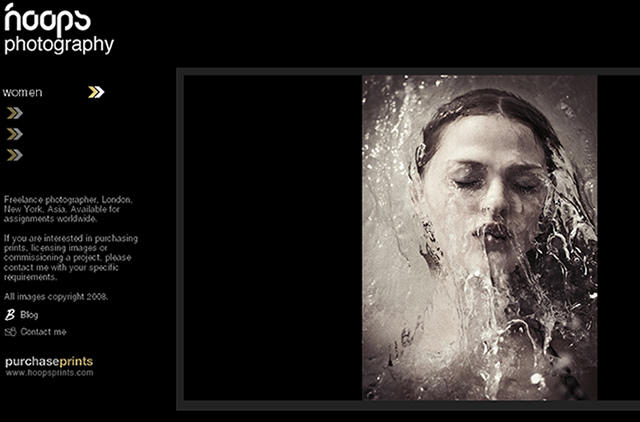 Tom Hoops is a Freelance photographer. He will be available for assignments work worldwide.
The navigation is stands out; the horizontal scrolling is unique style.
www.tomhoops.com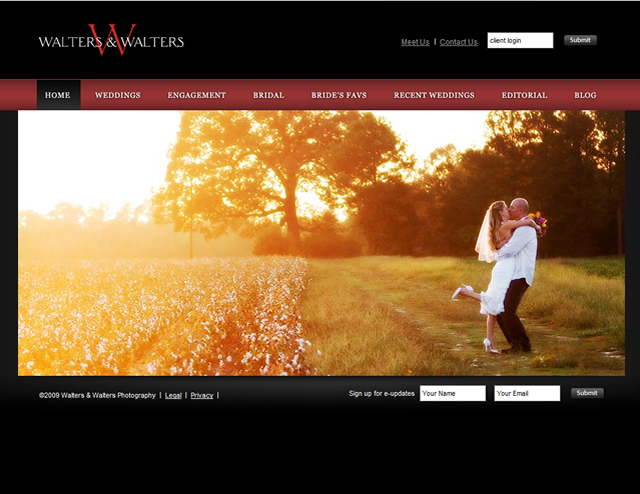 Walters & Walters Photography from Raleigh offering Wedding Photography. The team James & Meridith are amazing Photographers. Do check their work.
The colors are amazing and navigation part is too attractive. Lovely website.
www./waltersandwalters.com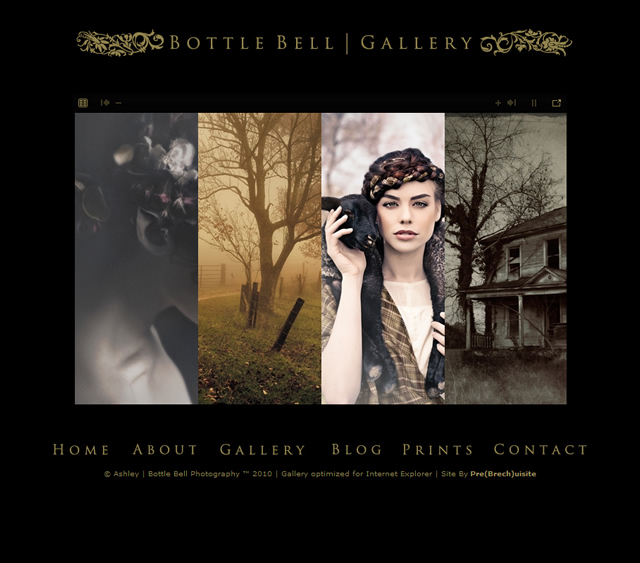 Ashley Lebedev, of Bottle Bell Photography, is a 27 year old Artist & Fine Art Photographer, specializing in conceptual portraiture, abandooned buildings, and moodscapes.
The fonts and colors are really works here. Very nice website.
www.bottlebellphotography.com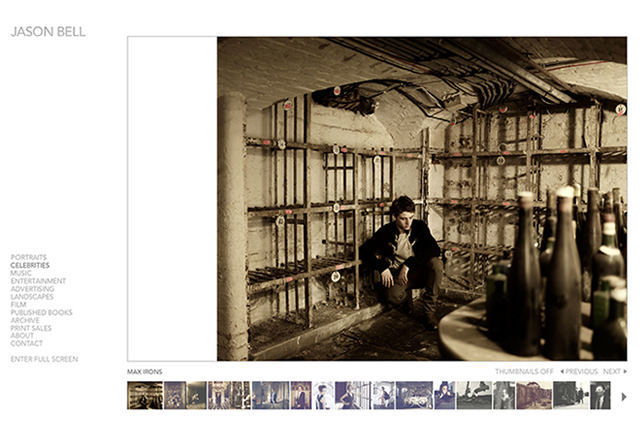 The website of world renown celebrity photographer Jason Bell. Very well designed with great Photographs.
www.jasonbellphoto.com



Top class professional photographer presented his works in a simple way. Amazing website
www.danielkennedy.com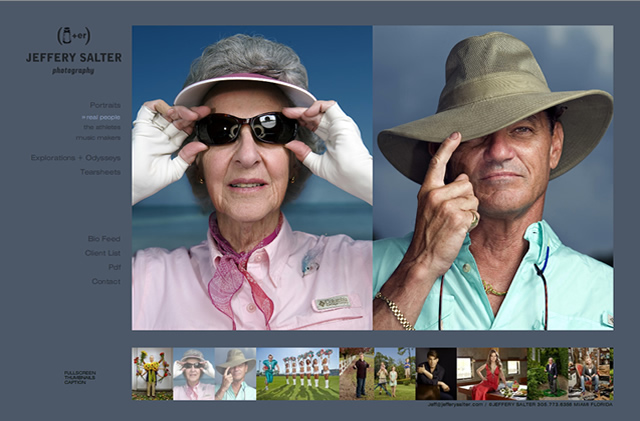 |
Jeffery Salter Photography from Miami. Beautiful website with great photographs.
www.jefferysalter.com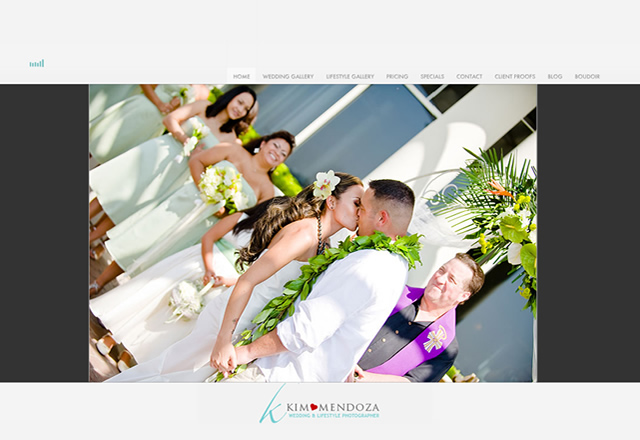 Kim Mendoza, Wedding & Lifestyle Photographer from California. Mainly focused on Wedding & Portrait Photography.
Amazing  Website with beautiful pictures.
www.kmendozaphoto.com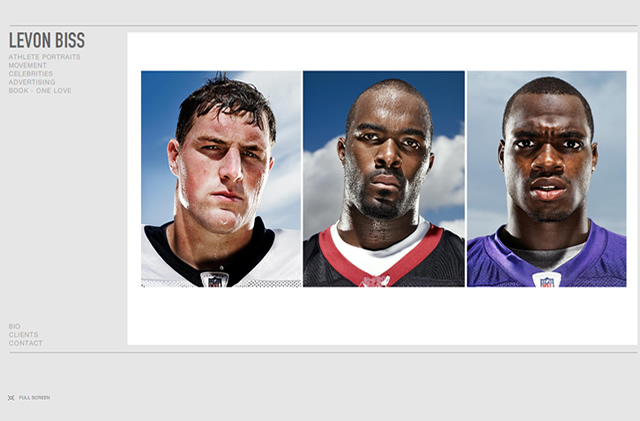 Levon Bliss is an award winning sports and portrait photographer based in London.
A Simple and elegant website, you can enjoy all the sports photography here.
www.levonbiss.com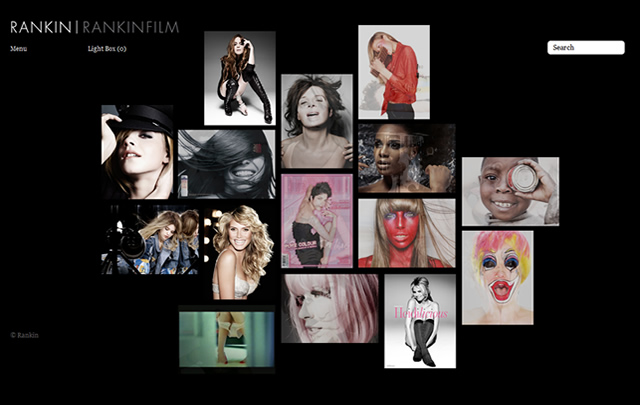 A bold design with black color from one of the UK's foremost fashion and editorial photographers.
www.rankin.co.uk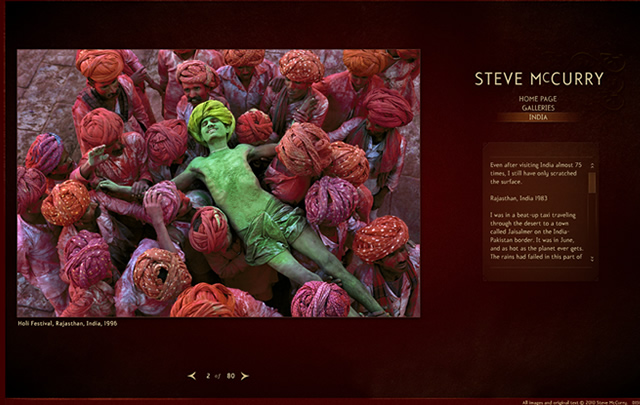 Steve McCurry, recognized universally as one of today's finest image-makers, has won many of photography's top awards.  Best known for his evocative color photography, McCurry, in the finest documentary tradition, captures the essence of human struggle and joy.
The warm colors of this website are unusual, and make the website stand out.
www.stevemccurry.com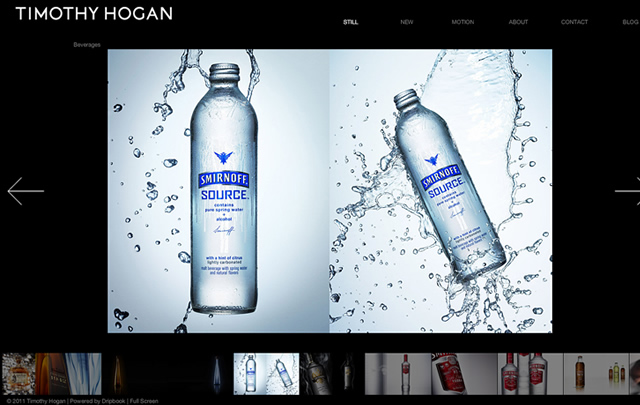 Timothy Hogan is to make things beautiful. Regardless of subject matter, distilling and bringing out inner beauty in a simple, elegant manner is what I do best.
This website expands to a full screen to show off the photographer's photos. Very nice.
www.timothy-hogan.com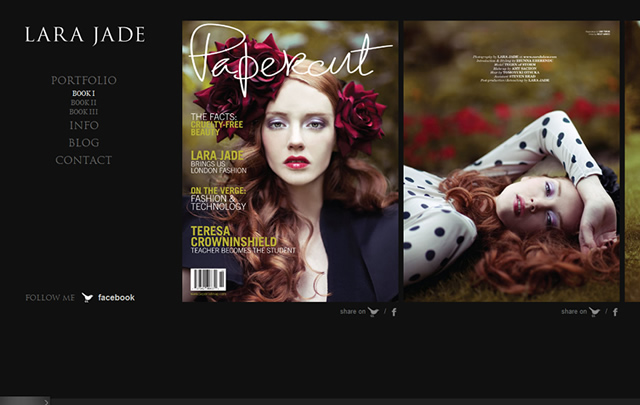 LARA JADE is an internationally acclaimed fashion, portrait and commercial photographer.
 Lara's most compelling quality is the ability to colour her images with strong elements of romanticism, fantasy and a hint of darkness.
Beautiful website with attractive color.
www.larajade.co.uk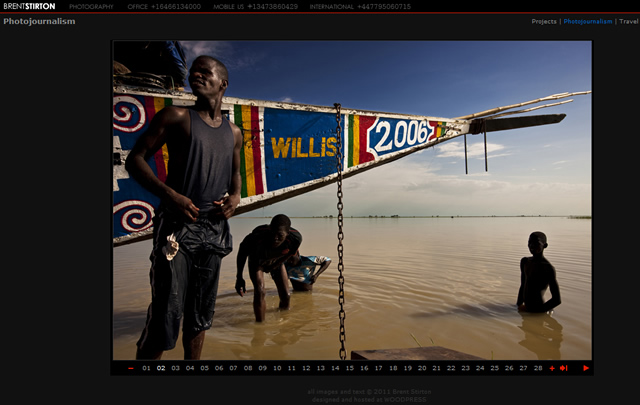 Brent Stirton, 39, is the senior staff photographer for the assignment division of Getty Images, New York. Getty Images is the largest photographic agency in the world. He specializes in documentary work and is known for his alternative approaches. He travels an average of nine months of the year on assignment.
The website has very good slideshow of some his most dramatic and hard hitting images.
www.brentstirton.com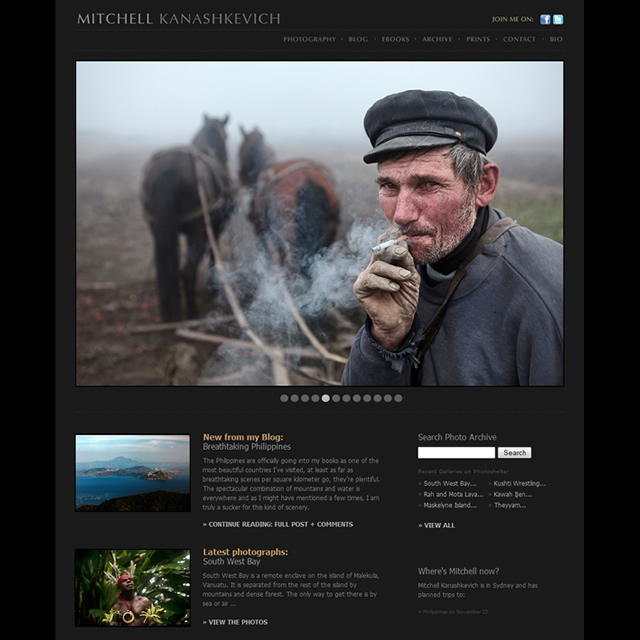 Mitchell Kanashkevich a tirelessly curious world wanderer and a travel/documentary photographer. His main passion lies in capturing disappearing ancient cultures and the human condition in unique, challenging situations.
User will get lot of information in home page. Lovely images
www.mitchellkphotos.com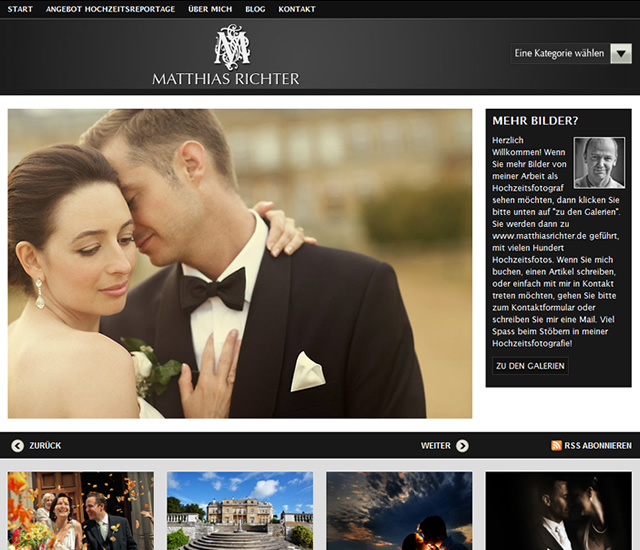 Matthias Richter, 43 years old, a wedding photographer and he love his job. He can not imagine that there is a nicer job. With his wife and his son, he live in the Lüneburg Heath, and travel for weddings throughout Germany and Europe.
His website is very elegant and clean.
www.fineart-hochzeitsfotograf.de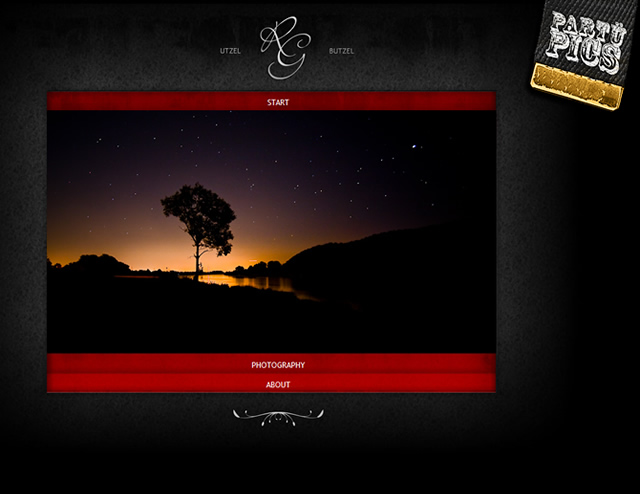 Very simple and beautiful website with different navigation. Do check his portfolio, very interesting work.
www.utzel-butzel.de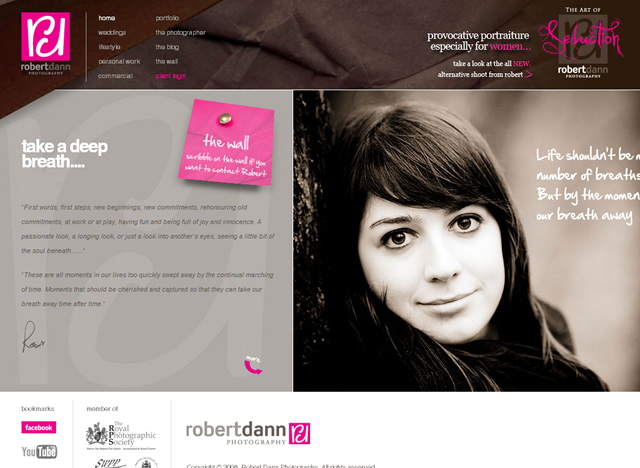 Over the past 15 years Robert has developed his passion for people and photography across four continents. What makes his style so special is the way he mixes elements of his advertising background with fashion, personal insight and artistic flair.
Lovely website and beautiful pictures.
www.robertdannphotography.co.uk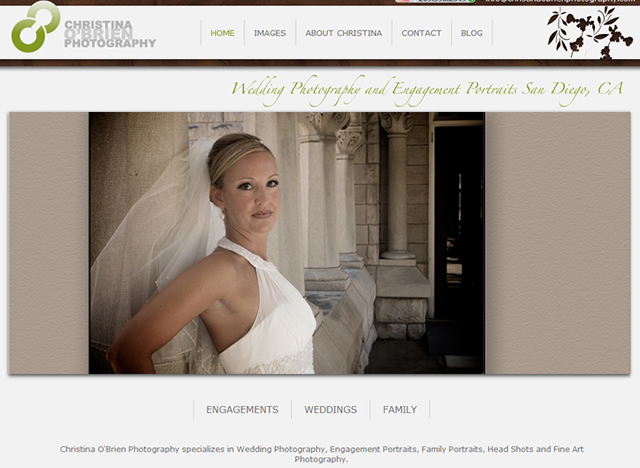 Christina photography is how she speak.  It allows her to show what she love and how she view the world.  Every opportunity to shoot a wedding, a family, a protest, is an opportunity for her to create art.  Each occasion is unique and a new chance for her to share with others her passion for modern, photojournalistic style photography.
A Simple and elegant website, you can enjoy all the wedding and family photography here.
www.cobrienphoto.com