We are very delighted to announce the winners and honorable mentions for our Photo competition, The Soulful Portrait. We should admit it was a tough time for us to choose 1 best photograph from the whole lot of 745 photographs we received this time.
We expected some emotive portraits full of soul and leaving behind such remarkable memories onto the minds of the viewer. And to be honest the entries we received were well beyond out expectations.
Congrats to the winner and honorable mentions.
Winner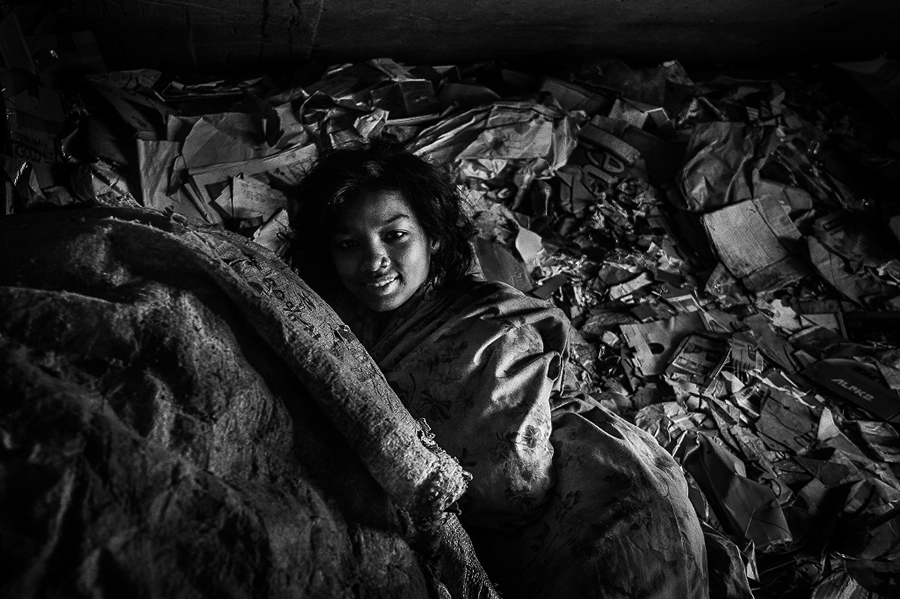 Photographer Name: Nadia Islam Nitul
Photo Title: Diamond in the Dust
Description:
Girl named rubina age 11. she lives in sadar ghat, Dhaka, Bangladesh and work as garbage collector,they collect paper from the garbage that people dump as wastage.her mother died when she was 1 year old.her father left her when she was 7 and get married to another woman.after that she's been working here as a street hawker and started to live along with other street kids,who work in the garbage store.she live here along with other boys and been physically abused so many times.But she can't resist them,this is the way of life for her.sometimes guys give him 10-20 taka(bangladeshi currency) after sex .Sometimes they use her but didn't pay. Rubina wants to go to school but never can make it due to cirtain circumstances.She dnt know her future but she is happy that she can earn some money and feed herself. There are so many street children working along side sadar ghat ,which is mostly venerable for the girl child's.No one to look after that so they got no choice to live the life in the garbage as there decided fate. They spark like " Diamond in the Dust " !
Judges Comments:
This Picture starts with a story, a harsh reality of the lives of rag pickers. The reason behind the picture shows us a harsh world which has shown its demon side to a 11 year old child. The Pain she undergoes for that one word called survival. And after all that struggle she puts up a smiling face just like how Nadia Nitul quotes, she sparks like "Diamond in the Dust".
Regarding the picture, there is a subtle light showing darkness more than the light itself. Her smile and that environment piled up with garbage makes me ask numerous questions and brings such pain while I keep starring her condition. A Soulful Portrait gets fulfilled here by the graze of her innocent smile.
Honorable Mentions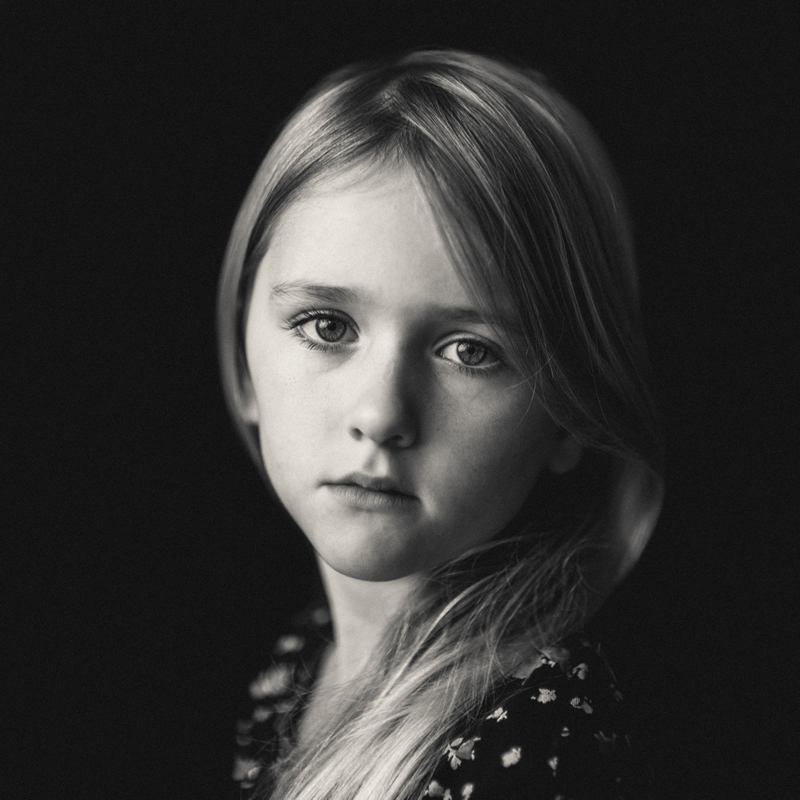 Photographer Name: Maureen Tetteroo
Photo Title: None
Description: None
Judges Comments:
I tend to keep travelling into that tiny eyes, full of dreams with pure awe. Those eyes are very soulful and makes me want to listen to her stories. Light and composition are spot on and a brilliant treatment of b/w with tiny little flower textures on her dress makes this portrait very interesting and aesthetically balancing as well.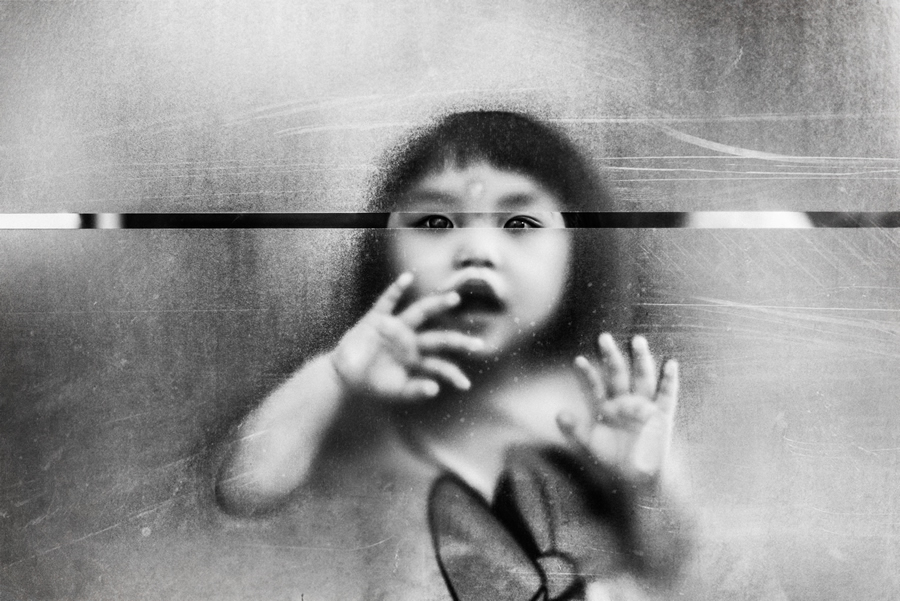 Photographer Name: Xyza Bacani
Photo Title: Beautiful Soul
Description: Kids are always playful and good subject to photograph. their innocence when captured are always soulful.
Judges Comments:
Awe just pure surprise delight this photograph. Glass always produces such admirable results with portraits and here the photographer has captured that specific moment of the portrait with surprise and excitement. I like the way how these glass textures pile up on top to give an interesting look to the final picture.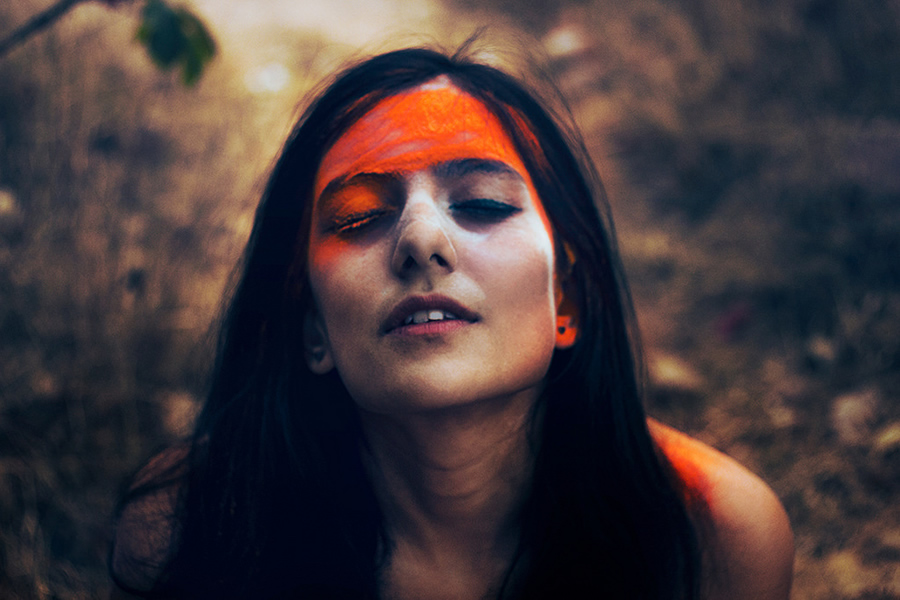 Photographer Name: Bhumika Bhatia
Photo Title: Surrender
Description: None
Judges Comments:
An Utter submission through this photograph. This self portrait is so soulful with admirable light, emotions and interesting colors applied all over. Makes us understand her world of good things, her expectations and her closed eyes unveils much deeper meanings.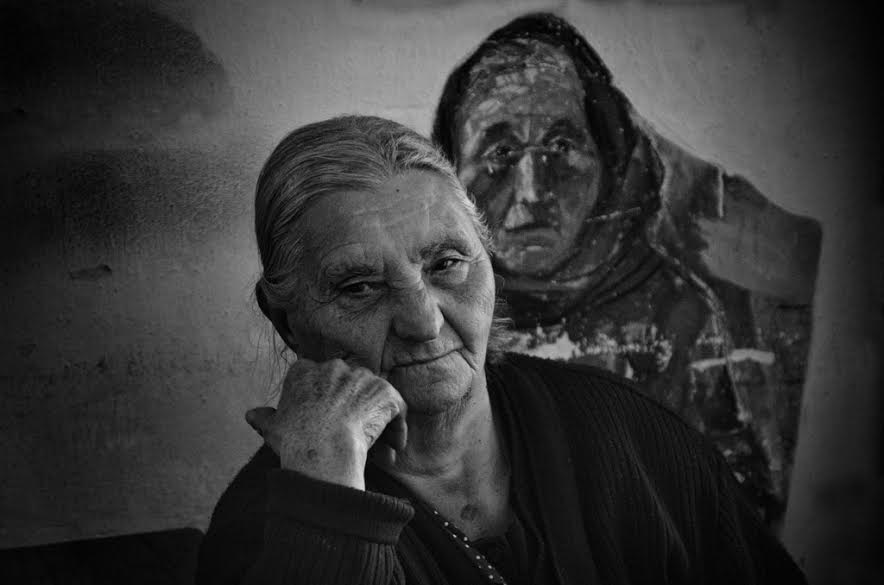 Photographer Name: Vasilis Spagouros
Photo Title: None
Description: None
Judges Comments:
A good portrait sometimes has this untold mystery to them, this photograph is such a kind. That painting behind the character resembles very closely to the old lady. This draws a lot of attention and the perfect symmetry of the head aligning together is brilliant. Her wrist resting on her face adds more weightage to the composition of the whole photograph.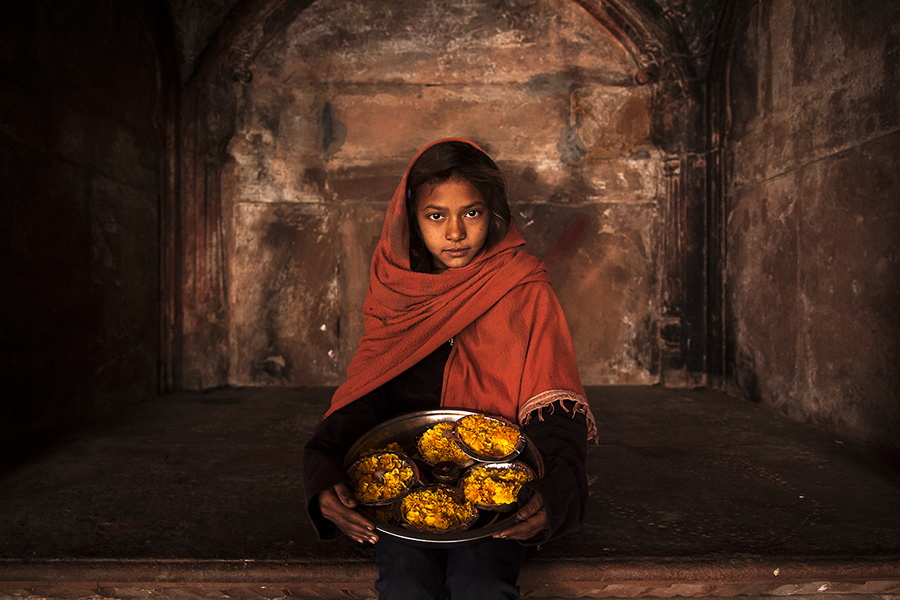 Photographer Name: Sudharshun Gopalan
Photo Title: None
Description: None
Judges Comments:
A typical Indian flower girl with such deep thought provoking look and innocent face. The light is fantastic in this photograph and the entire composition gives a 3 dimensional approach to the photograph. A pleasant and subtle smile makes this photograph very much unforgettable.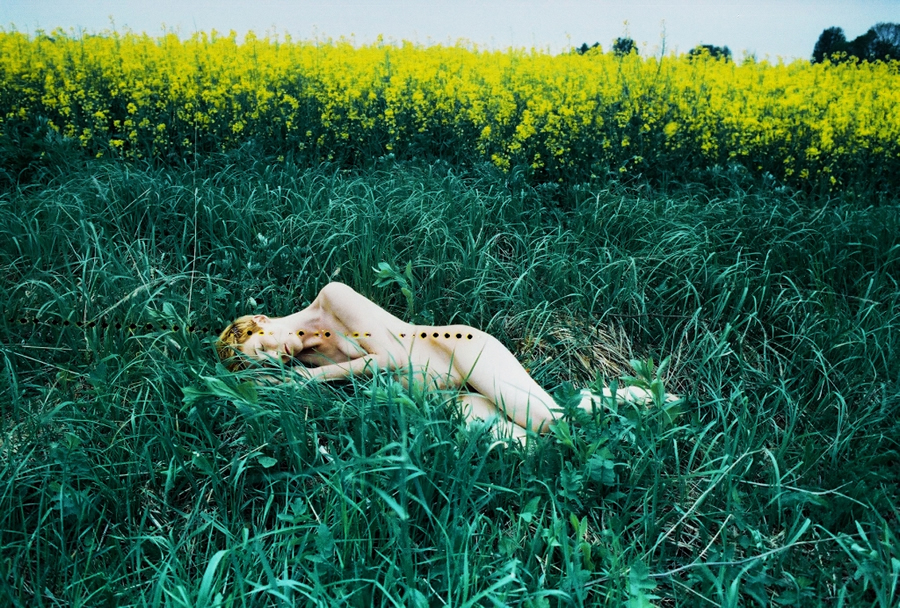 Photographer Name: Maria Kazvan
Photo Title: None
Description: This photo was taken a year ago, in yellow field, nowhere and everywhere on the planet. This picture shows unity between human being and Earth.
Judges Comments:
Pure art touch surrounds this photograph. The lady on the grass sleeping seems to have dressed herself with the entire landscape around her. Yet there is an untold misery and a gloomy silence to this photograph. The colors are very mesmerizing and the burnt spots of film on her body give such chills to me. A very soulful portrait as we keep looking though the colors and composition. She seems to have dejected from the world outside as she lies there all alone except the warmth of nature.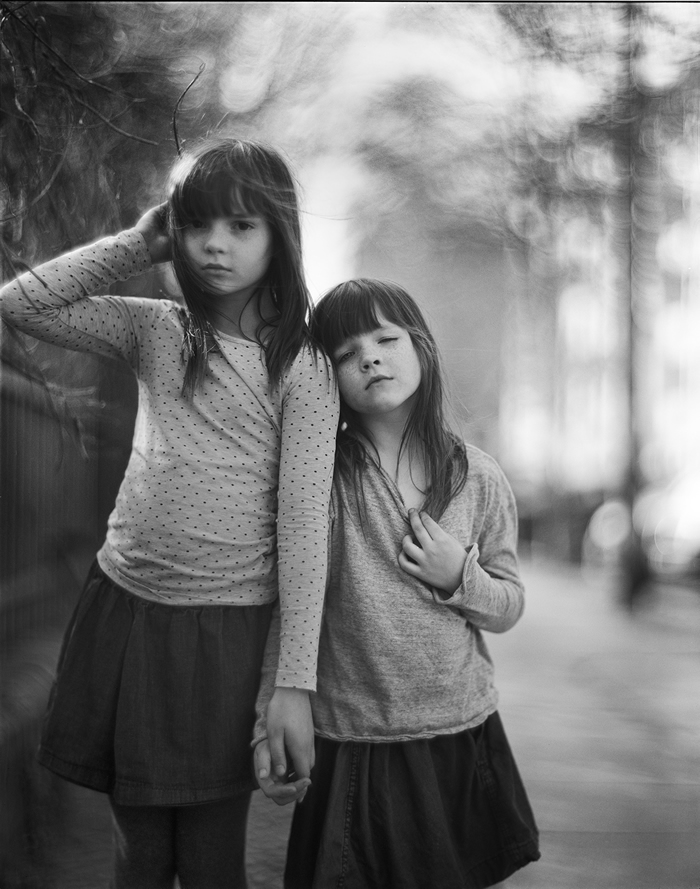 Photographer Name: Apasz
Photo Title: None
Description: None
Judges Comments:
Such a dreamy portrait, a soulful melancholy keeps ringing as we gaze through the eyes of these young sisters. Wonderful bokeh and that half open eye moves this photograph even further. A hand in hand moment shows the love for each other and such delicate strands of hair with gentleness splashed slowly all over makes this photograph an absolute delight.
Thank You
Finally I must say that my judgement is based on my understanding of the images and my own interpretation towards the theme.
We as a team in 121clicks.com want to confess here that we definitely had a tough time in finalizing the honorable mentions.
We enjoyed looking at all the images, but had to make a decision and select a winner.
All the best. Keep shooting.
– 121 Clicks Team