The Photography of 21st Century: A Transition from Age-Old to New Edge Photography By Sudarshan Mondal
Think about the fact that when photography had been discovered in 1839 and slowly matured over the time, painters of late nineteenth century were forced to adopt a new style; and that resulted a substantial shift from current form of Realism to Impressionism, Post- Impressionism, Expressionism, and Cubism and so on. Now, how different it is when photography, as a medium, is so easily available and everyone has access to it, and we have millions of photographs, if not billions, are being produced every day. Imagine, if just a 1% of world population, which is 7 billion as we speak, take one shot with their camera, mobile device, or by any other means, we are producing 70 million pictures in a day! Sounds crazy, right? Does not it warrant that it is the time to come up with new ideas of visual storytelling, making a complete paradigm shift and approach for new standard?
In 21st century, science and technology do not wonder us anymore, we are fortunate enough to witness unbelievable stuffs and have gone through series of advancements. The technology behind capturing an image is no more a costly affair, and accessibility is not an issue anymore. Nowadays, it's a privileged tool unlike it used to be in 10 years back, even a low end mobile phone can capture a decent image, which we can also print on paper. And thus we have too many photographs being produced every day and all are good in their looks and appearances.
Having said that, it outwardly seems like photography is the easiest art medium to pursue with. At the same time, for the same reason, it is very difficult to make images which can stand out from the crowd, which can be remembered and treasured for a long. Advancement of technology has imposed some challenges to the serious photographers, forced them to think out of the box and come out with new standards. On the other side, its simplicity has continually encouraged all the photo lovers to pursue with photography and give it a try. It was never before like that. In fact, all this is good for photography as a fine art medium and for evolution of a new set of standards.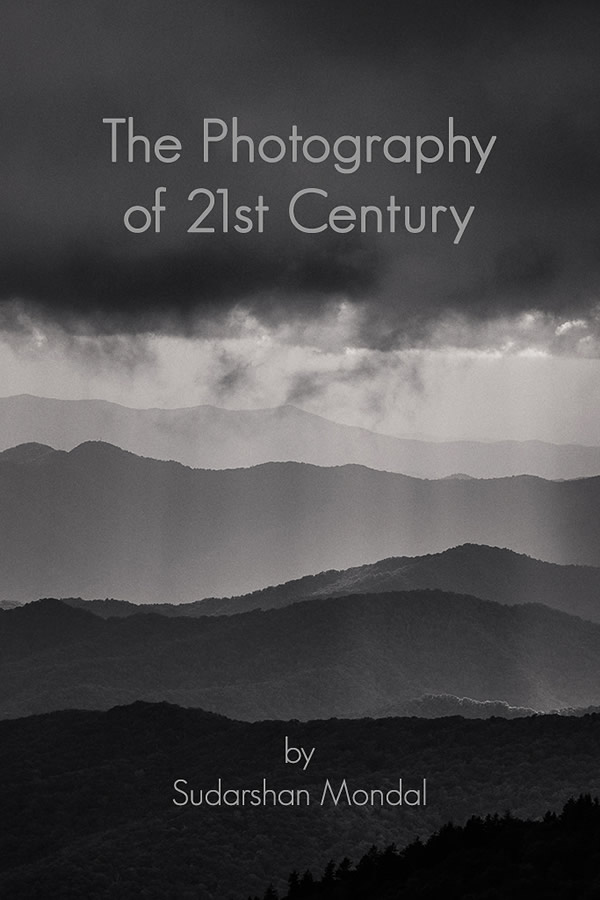 A Lesson from History
History repeats itself. In the seventeenth century artists used camera obscura, which is Latin for "room dark". It is a darkened enclosure or box with a small opening or lens on one wall through which light enters to form an inverted image on the opposite wall. It is believed that some artists used this method to project images onto canvas during the Baroque period (1600-1750). However, due to inability to create a truly permanent image, this technology could be used only as a tool to assist artists in drafting their artwork. In 1839, Louis-Jacques-Mandé Daguerre used a silver iodide covered copper plate and mercury fumes to make a single fixed image. Since then, photography has truly become a fusion of science and creativity, and matured over the time.
With development of photography, nineteenth-century painters were challenged with setting themselves apart from the new medium. It was the era of Realism (1850-1900) of modern art, when realist artists were interested in accurately depicting the human condition, with an element of social awareness. Realist artists had focused themselves to accurately represent the visual world, but now a photographer could do this with a camera and flash bulb. Because of camera, artist of later half of nineteenth century began to experiment with optical realism and capturing of movement in a whole new way. Impressionism (1860-1900), a new style was evolved in painting, a slight shift from Realism. In Édouard Manet's great painting, Bar at the Folies-Bergère (1881-1882), has sense of depth of field and blurriness, as they would be in a photograph, and in an indication of movement. In The Rehearsal on Stage (1874), Edgar Degas, an impressionist artist, painted ballet dancers featuring dynamic form of human body. It depicts two dancers in motion, limbs askew, blurry instructor's coat, and dancer's dresses. Soon after Post-Impressionism (1890-1910), again, there was a shift of style and form, that involved artists like Vincent van Gogh, Paul Cezanne, Paul Gauguin to name a few.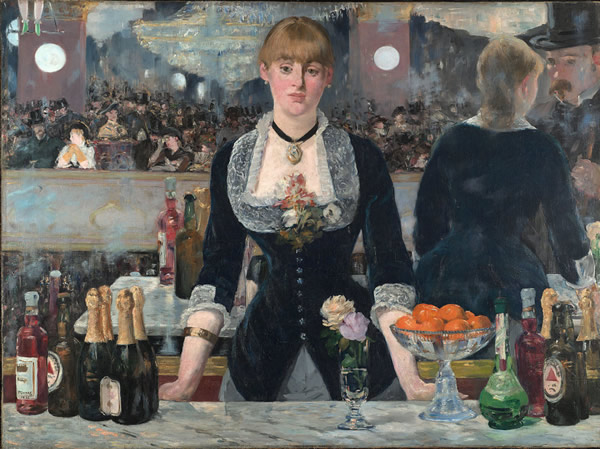 Édouard Manet, Bar at the Folies-Bergère (1881-1882) ; Image Courtesy: wikipedia.org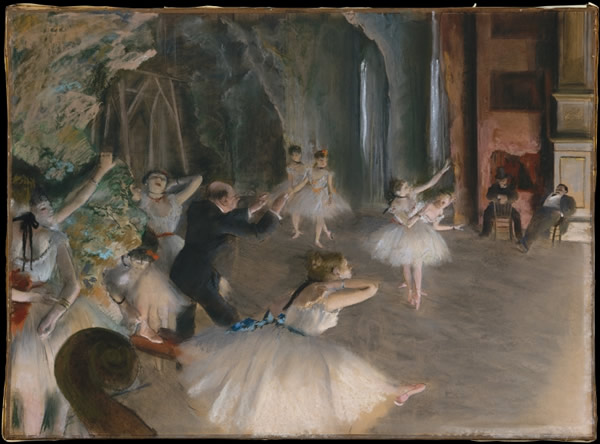 Edgar Degas, The Rehearsal on Stage, 1874 ; Image Courtesy: wikipedia.org
But radical shift happened with Fauvism (1900-1930) and Expressionism (1900-1940). Henri Matisse's work is the example. And finally, substantial shift with Cubism, characterized by fragmented images or images that had been broken up and viewed from multiple angles, was a revolutionary development in modernist art in the early twentieth century. Pablo Picasso is credited with developing Cubism. His Guernica, painted in 1937, is a visual representation of the atrocities of war, rendered through nearly abstract figures that stepped into symbolism.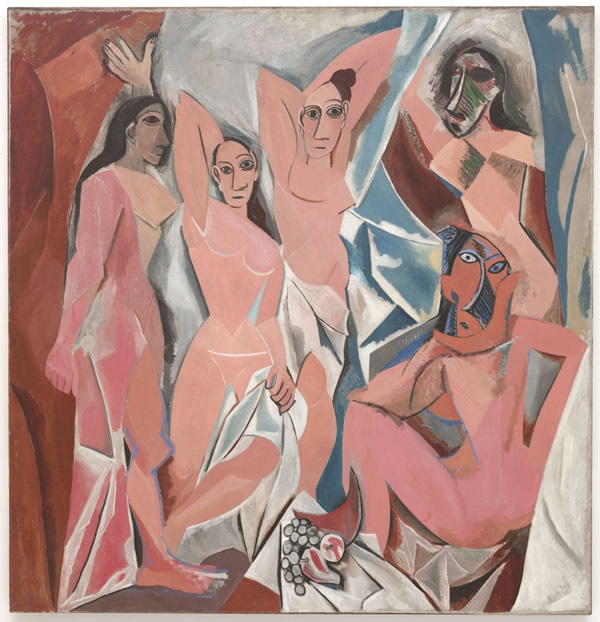 Pablo Picasso, Les Demoiselles d'Avignon (1907) ; Image Courtesy: wikipedia.org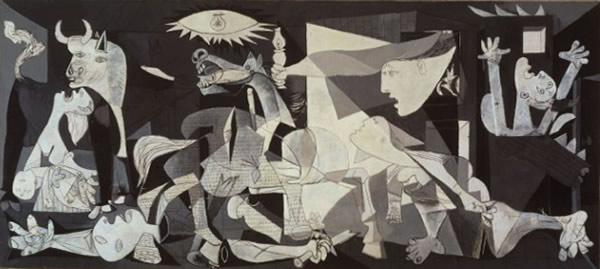 Pablo Picasso, Guernica, 1937 ; Image Courtesy: wikipedia.org
With that, photography and its influence have definitely changed style, form, and approach of paintings and played a strong role behind evolving new forms in early nineteenth century. Similarly, easy accessibility of image capturing tools and technology at mass level and excessive photographs produced every day, demand a change the way it used to be, in terms of innovative storytelling, in forms, styles, and approaches. In 21st century, photography definitely needs a new road map, a whole fresh new medium. Now, photographs are not just being displayed on fine art paper, but many other digital forms like webpage, PDF, slideshow presentation, and that make it a different product altogether. The level of commitment needed to print and frame a photograph is much more than putting it on webpage, or a blog, or simply on a social media site.
Personal Extension and its Importance
Pen and paper – the cheapest tool available and all of us have access to it, even though every one of us is not a novelist, essayist or columnist, or even a blogger on the net. Simply, it requires a story to tell, or an idea to communicate, or a personal standpoint to share across. Similarly, today's photography, at the peak of its technological avant-garde, of course, in my point of view, is the communication of idea, and the though process involved with it, or even an abstract idea, or showcase of a dreamland fantasy with a personal extension. That being said, colorful, good looking, and well composed photograph are still fall apart and inadequate with the given perspective. In 21st century, photography as a medium demands a new approach or a strategy to adopt.
Joel Meyerowitz once said "We think of photography as pictures. And it is. But I think of photography as ideas. And do the pictures sustain your ideas or are they just good pictures? I want to have an experience in the world that is a deepening experience, that makes me feel alive and awake and conscious," which resonates with the current situation and absolutely is relevant from the perspective of where we stand now.
Questions often whirl in my mind, what should be the approach to photograph a subject – is it the subjects itself, or the way it is perceived by the photographer. It's a weird concept, indeed it is, but when a personal extension is important it becomes obvious, that's the quality makes a difference. If it is important to fill the frames with feelings, energy, frustration, wonder, a relation or interaction of the subject with the photographer is what we are interested for, right? Here again, I admire Joel's viewpoint towards photography and his words "I think about photographs as being full, or empty. You picture something in a frame and it's got lots of accounting going on in it – stones and buildings and trees and air – but that's not what fills up a frame. You fill up the frame with feelings, energy, discovery, and risk, and leave room enough for someone else to get in there," makes total sense to me, it indicates adding a third dimension in a two dimensional photograph. Here, personal viewpoint is more important towards the subject, scene, situation or whatever it could be.
The truth about photography is, as I realized in my little photography practice, it is not trustworthy as it may seems, it may not be the absolute fact – it could be an altered version what is being displayed. Imagine how difficult it is to alter a fact when Photoshop already released their Creative Cloud suite, when Joan Fontcuberta already produced a series of landscape photographs in his "Landscapes Without Memory" work where those landscapes never exist in the earth (actually those aren't photographs but computer-generated images created by software that are designed to produce 3D images based on cartographical data). Having said that, it is the photographer you can trust, what he perceived and how he realized. You just cannot trust what you see in the print or in its digital version. It is the photographer, his works and reputation that is what matters. That again justifies the importance of personal extension in the craft of photography.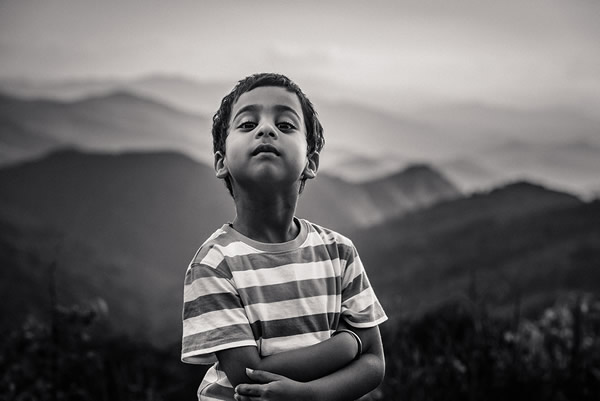 Shreyansh Mondal, Blue Ridge Parkway, NC ; A Photograph by Sudarshan Mondal
Story vs. Information
I believe, our interest for a story, true or fiction, will never demise. It never did in the past. However, it matters how it is being presented. We have experienced in the movies that even a simple story of a boy becomes interesting if presented with artistry and skill. Richness of a story and how it's being presented makes it more valuable and admirable. So, in photography, we can make stories of whatever we can think of, that is unique, but it needs to be presented in a way that generates interest, and should not be a clichéd one. I was going through some YouTube videos on Writing, and they also talked about avoiding clichéd similes or phrases, suggested to discover something new and fresh. In photography, developing a story and presenting it in a fresh new way itself could be a possibility.
But most importantly, it should have a message, or an idea, or a statement, or even a fantasy. However, it has to be unique, non-clichéd, and to be delineated with fresh style in a way that touches our mind. There are bright minds, I am sure, they will come out with breathtaking ideas and surprise us any time soon.
On the contrary, story should not be mistaken with information. If I take a nice portrait of my kid in front of Taj Mahal, it is an information that he visited Taj Mahal, or I visited Taj Mahal and my kid was with me. Hypothetically say, if I captured an alien with my mobile camera after the spaceship landed in a lonely sea beach and I was the only person present over there, would that be regarded as photography? Or the image that I captured would be seen as highly valuable information? It's a trophy for me. It's the evidence that I was there but most importantly it is worthy enough for the valued importation it carries. Now, many sequential, standalone information, fragmented information can lead to a thesis or story or even an abstract idea, and that can be a valuable piece of art, a mind blogging material with artistic value.
When I think about videography, it's the best medium for capturing information. Photography needs a shift from video in terms of story format. And when 4k video is available, you can imagine, we do not have any reason to believe that a good decisive moment was the actual instinct of the photographer. Now, the technology has the power to capture the decisive moments in detail and later on we can choose the best out of the lot. Though the advantages of the technology have also imposed here some restrictions as well.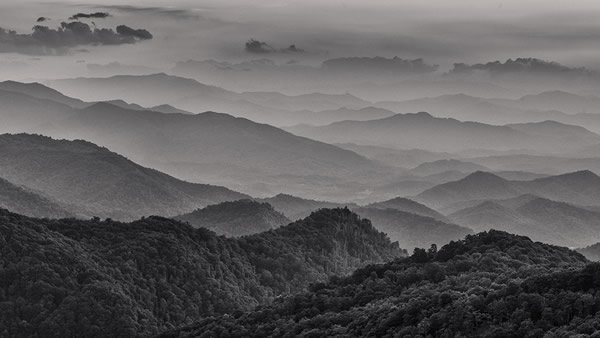 Layers to Unveil, Blue Ridge Parkway, NC ; A Photograph by Sudarshan Mondal
The Last Words
Photography, as a medium, has been diversified, from fine art paper prints/books to various digital formats like slideshows (html or flash), eBooks, PDFs, webpages, and social media platforms. It has been simplified. And based on the media and format, commitment and involvement level also varies. If we make it to the same standard like a movie, or a novel, or music CD, we have to put similar effort. Is that what are we doing? Do we have the realization where we stand right now on image making pursuit? Instead of making individual leaves, I think, now it is time to create a complete tree with leaves, branches, stems, and roots – a whole product, using the power and advantages of tools and technologies.
"Photography, as a medium, has been diversified, from fine art paper prints/books to various digital formats like slideshows (html or flash), eBooks, PDFs, webpages, and social media platforms. It has been simplified. And based on the media and format, commitment and involvement level also varies."
Think about it.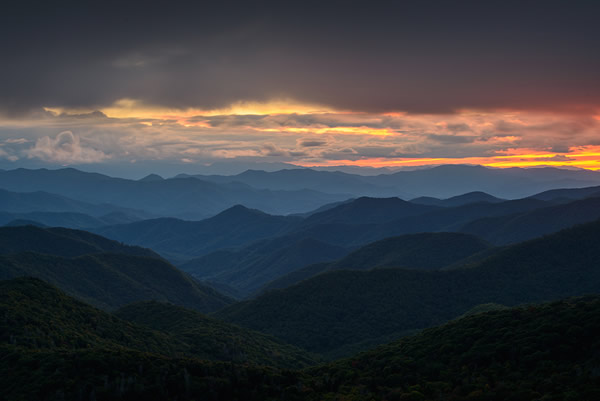 Layers, Blue Ridge Parkway, NC ; A Photograph by Sudarshan Mondal
I would be extremely happy if you share your thoughts and leave a comment below. Please sign up for new post. Thank you.
About Sudarshan Mondal
Sudarshan Mondal, an artist by heart, a photographer specialty in people and travel genre, captures the essence of human joy, struggle, and stories of human experience and he loves to travel remote villages, cities and natural scenic locations whenever time (and money) permits.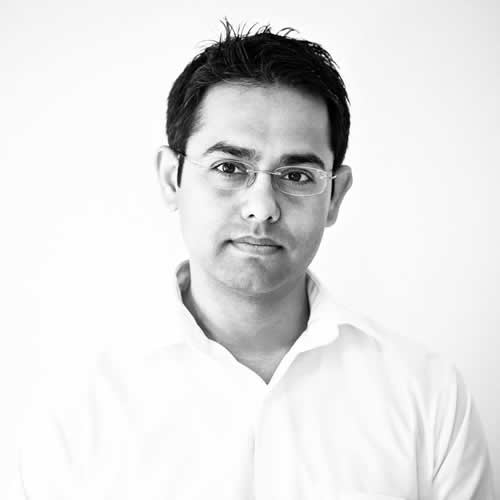 He was born and raised in a remote rural village of West Bengal, India and graduated in Electrical Engineering from a reputed college in India, and now work in a multinational IT service organization and currently based in USA for job. He started shooting with a non-SLR digital camera in 2006, and eventually it had turned into a passion in early 2010, as essential as air and water and since then his journey begins. His aim is to delineate visual language with light, color (or no color), forms, shapes, and interactions of these attribute which can touch hearts, nourish minds, and embrace souls. So the endless journey continues forever…
You can find Sudarshan Mondal on the web: