Sports photography may well be the most under-appreciated areas within the greater discipline of professional photography. When we think about what makes the best photos or how the medium can be used artistically, the focus tends to be on topics relating to travel, everyday life, culture, and nature. And of course, all of these areas have produced innumerable extraordinary images over the decades. Sports photography presents unique challenges though, in that more than any area except perhaps some specific nature subjects, it requires an artist to capture meaning in motion.
Sports are never still. Even landscape-style shots of crowds in massive stadiums tend to capture the buzz of tens of thousands of people watching and moving – at least when done well. And of course, up-close images of athletes at work are best when they look like clear freeze frames of action sequences. It's a difficult and fascinating concept, but one that certain photographers have mastered over time.
Shutterstock did an excellent write-up of some of these photographers, and we're going to get into some of its highlights below.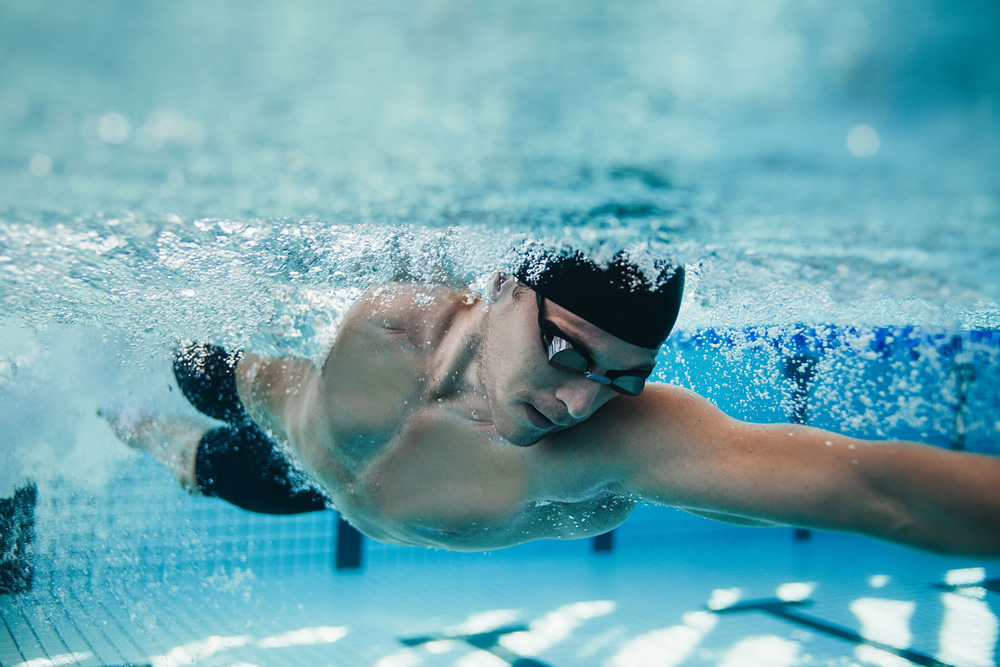 Petr Toman & The 2016 Olympics
Shutterstock's piece takes a look first at Petr Toman, who was noted for his photography of the U.S. women's gymnastics team at the 2016 Olympics, and specifically Simone Biles. For her part, Biles is back on the circuit and better than ever, which means we'll probably start seeing more and more images of her. She's gearing up for the 2020 Olympics in Tokyo and should once again be one of the biggest stars at the proceedings. And this time as we see the almost unbelievable photos of Biles in action we can consider Toman's take, which focuses largely on the importance of back button focus for capturing quick motion.
Leonard Zhukovsky & Multiple Sports
Leonard Zhukovsky is another photographer highlighted in the article, and the example image used is of tennis star Alize Cornet. At a glance, it could look like a fairly ordinary shot, but upon closer focus, you can see an amazing frozen moment of Cornet's eyes locked on an incoming ball. The image speaks to Zhukovsky's advice, which is essentially to think about moments rather than just motion. He tries to capture the action and drama of a moment rather than just the image itself. The U.S. Open is underway at the time of this writing, and looking through the favorites you can only imagine the drama an interested photographer like Zhukovsky could capture with this approach. The likes of Roger Federer, Rafael Nadal, Sloane Stephens, and Simona Halep all produce drama on a daily basis, and it's men like this who can capture it.
Brian A. Witkin & Surfing
Witkin's was one of the more interesting accounts on display, not least because the shot he got of pro surfer Peter Mel surfing Mavericks in California is breathtaking. Rather, it's Witkin's philosophy that shows through. He talks about spending the entire day on the water and being just down the line of the break when he captured the moment from Mel. Indirectly, it demonstrates a clear commitment not just to capturing good action sports but to know a sport as any photographer should know any subject, and to dive into the relevant environment.
These are just a few examples, but altogether they show how a combination of methodology, philosophy, and commitment can result in professional action shots. Altogether it's a surprisingly intricate genre of photography, and one that should be considered both challenging and rewarding.