I got an implausible chance to try my hands on this beauty or I should simply call it ' The beast' Sigma 20mm f/1.4 Art Series Lens on my 2nd trip to Spiti valley, with my friends. I must articulate that it is one of the most excellent and the sharpest lens I have ever encountered and is giving a tough competition to available "L" and "N" series lenses of Canon and Nikon.
Also Read: An Incredible journey to Spiti – Travelogue By Indian Photographer Nimit Nigam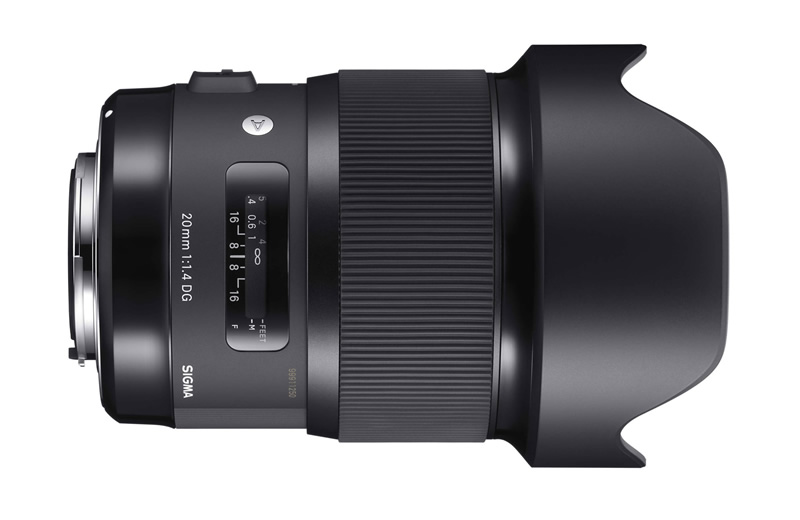 You can find Sigma 20mm f/1.4 DG HSM Art Lens in Amazon for Canon and Nikon
Weight around 950g, is an immense and a perfect lens for all Landscape, Architecture and Astro photography lovers. I have taken a number of Milky Way shots, star trails, night selfies and stunning landscapes of Spiti.
Aperture value goes from f/1.4 to f16 making it faultless for daytime shoots to Night photography to wide landscapes to street photography. Extremely fast auto focus motor works really well even when you are shooting from a moving car or capturing any movement. The lens is exceptionally sharp even at f/1.4 which is a plus point for its users.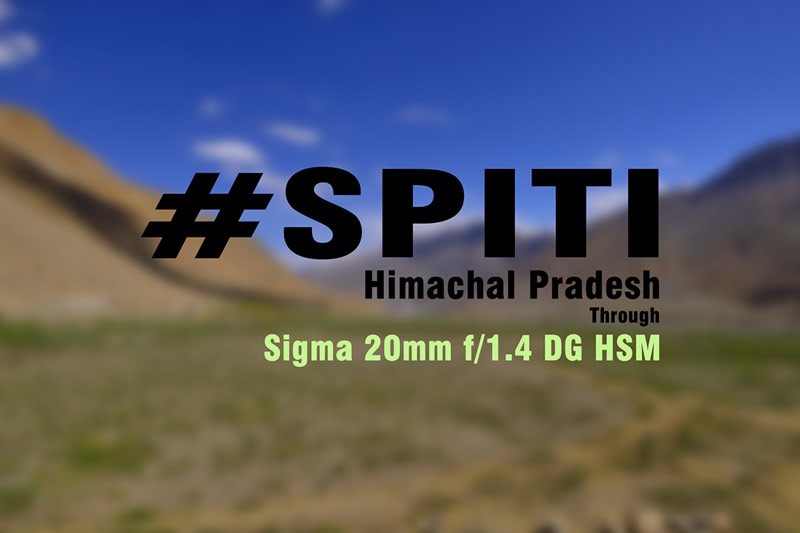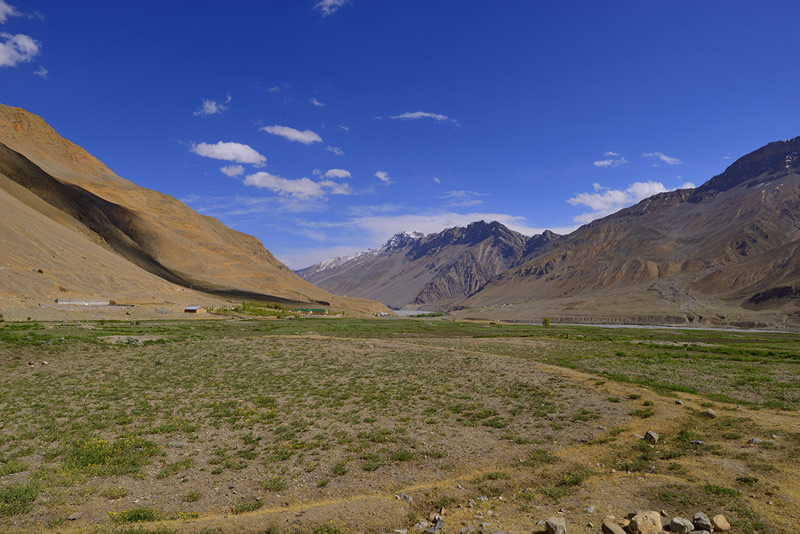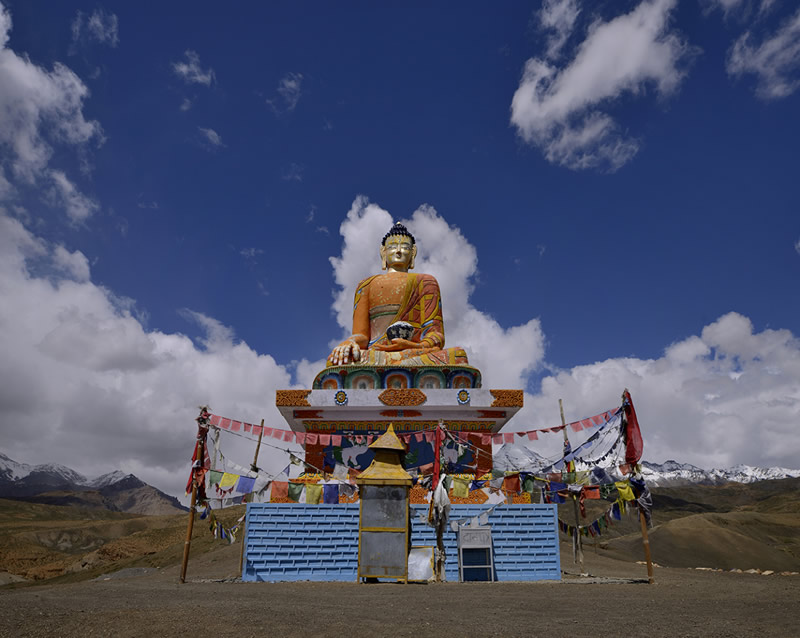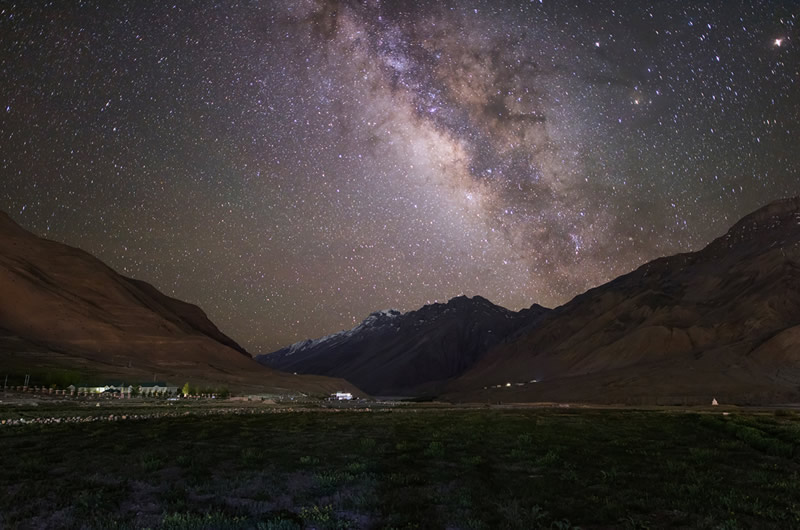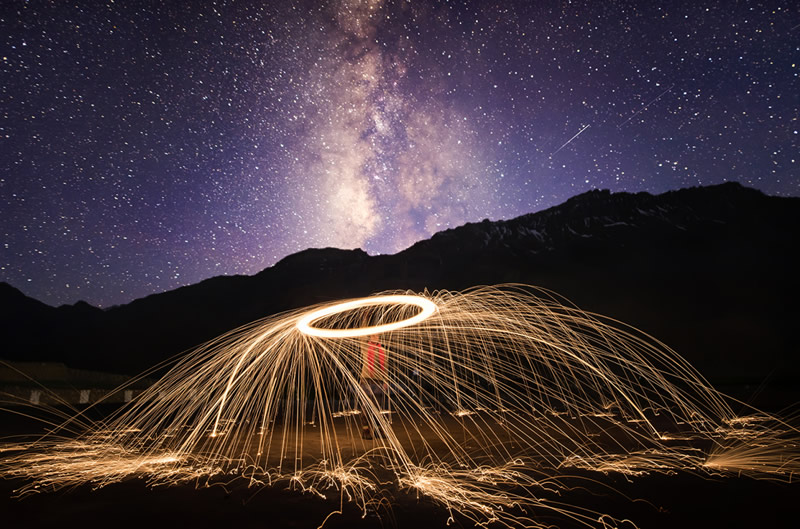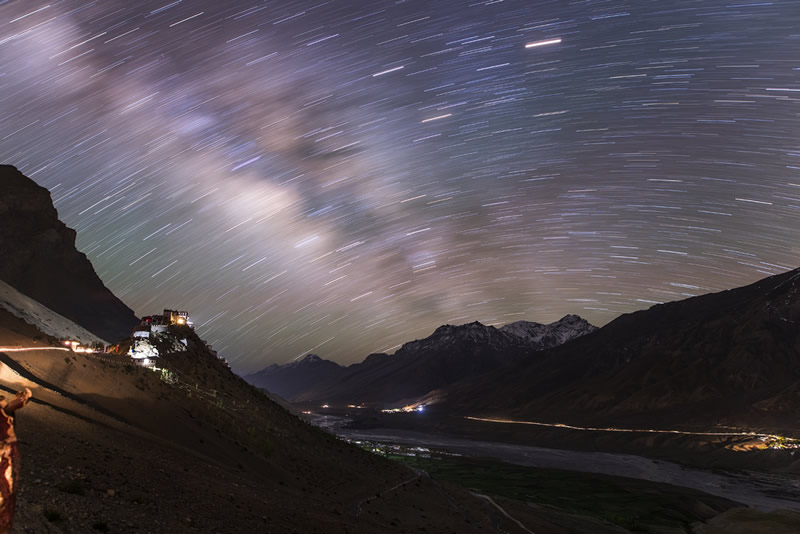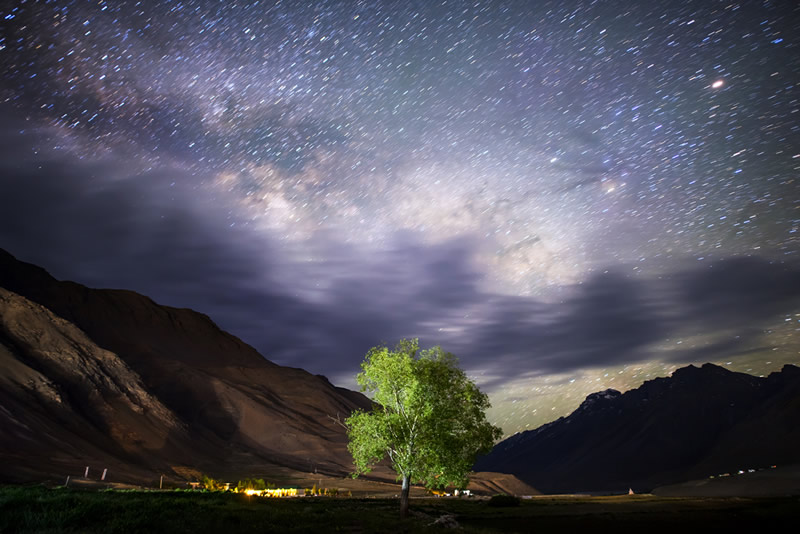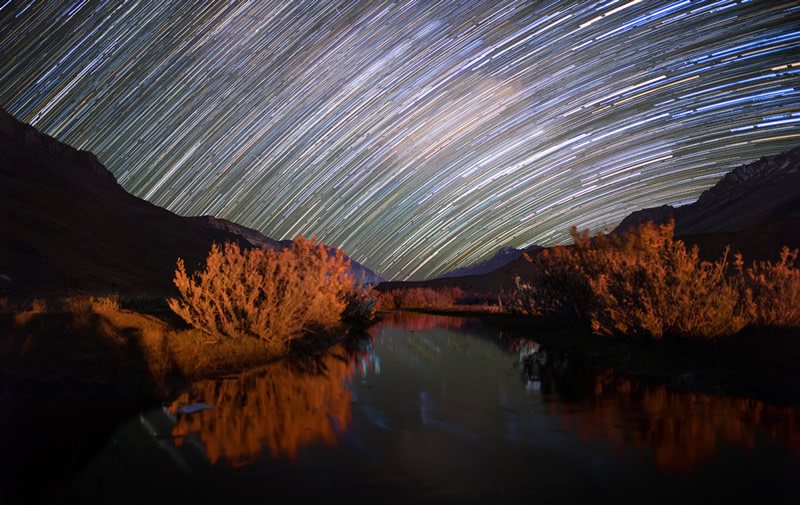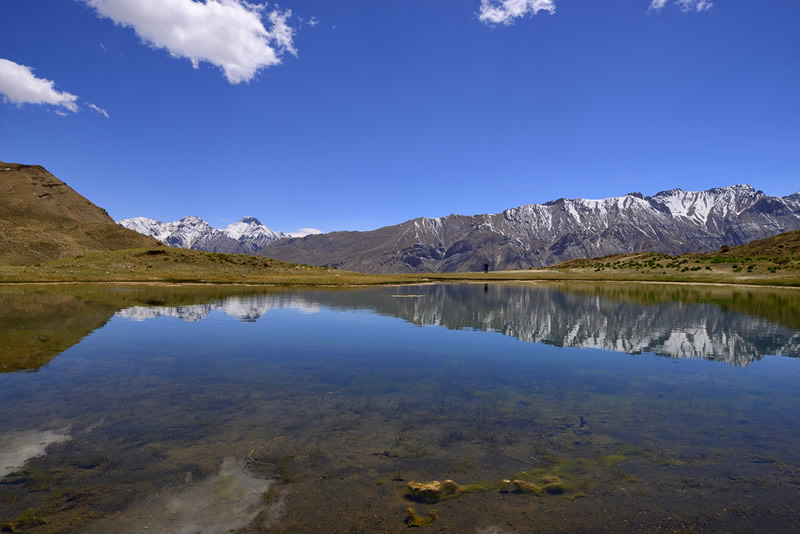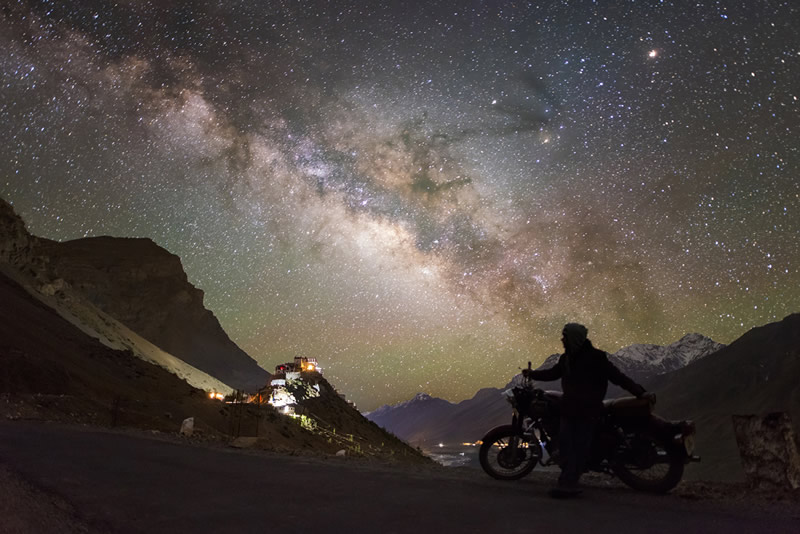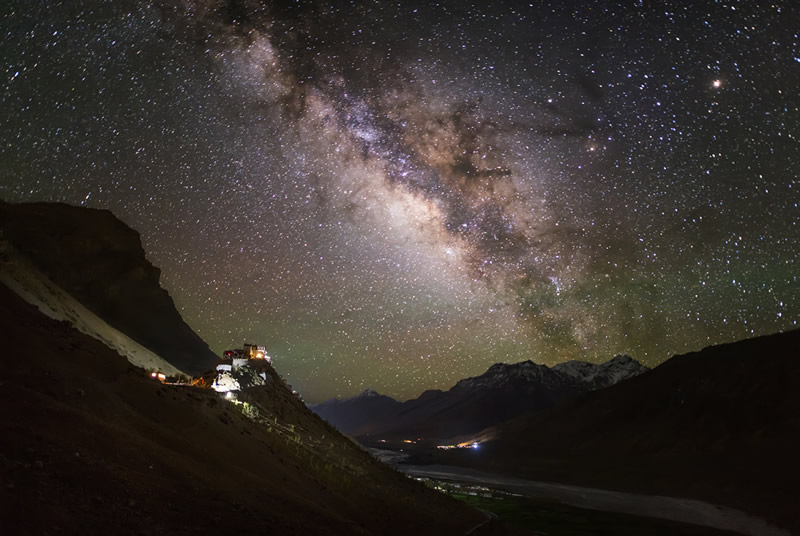 But I would suggest that before buying this lens you must need to keep in mind that it has a fixed 20mm focal length. So if you know actually for what you are buying this lens for before taking a decision is healthier. While focal length determines working distance and therefore perspective, very wide angle focal lengths are a lot about making foreground subjects larger in relation to the background subjects and about including a lot of background in the frame.
This angle of view is notably able to give the viewer a sense of the presence in the images captured by it. 20mm with f/1.4 makes this lens a perfect partner for Wedding photographers as well. It is wide enough to capture a bride and a groom inside the hall with beautiful interiors or shooting them outside with a superb landscape background.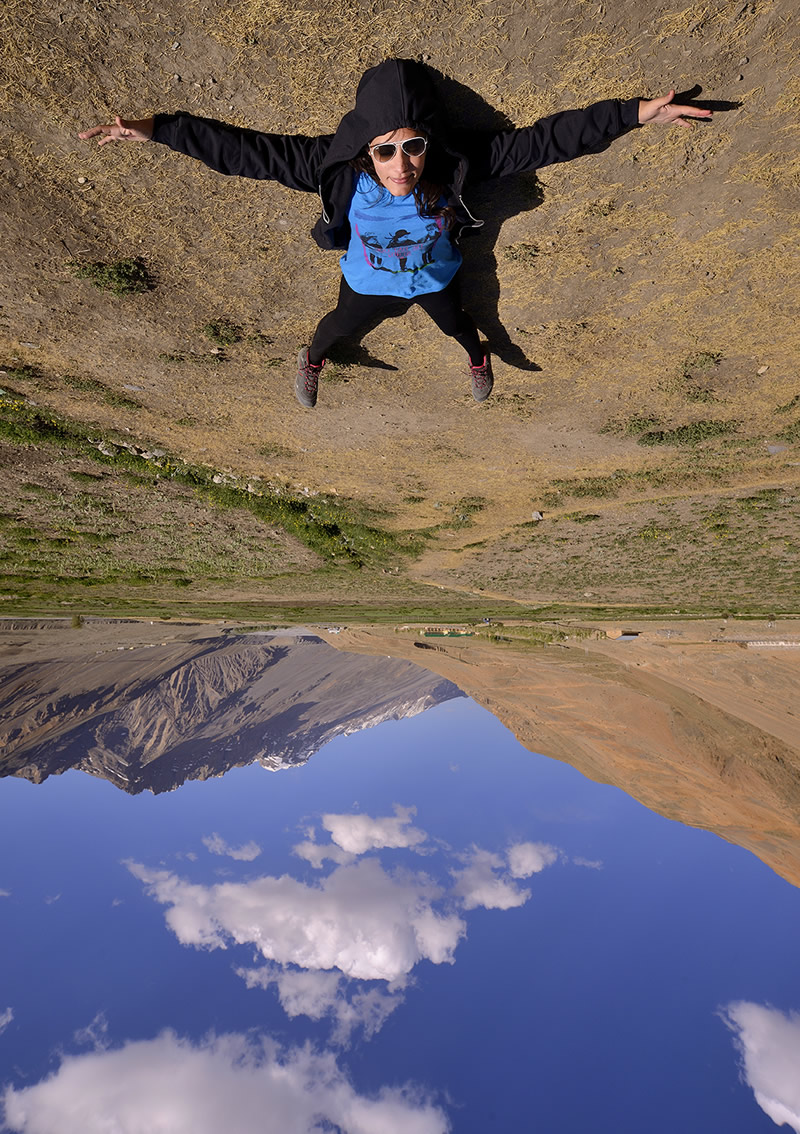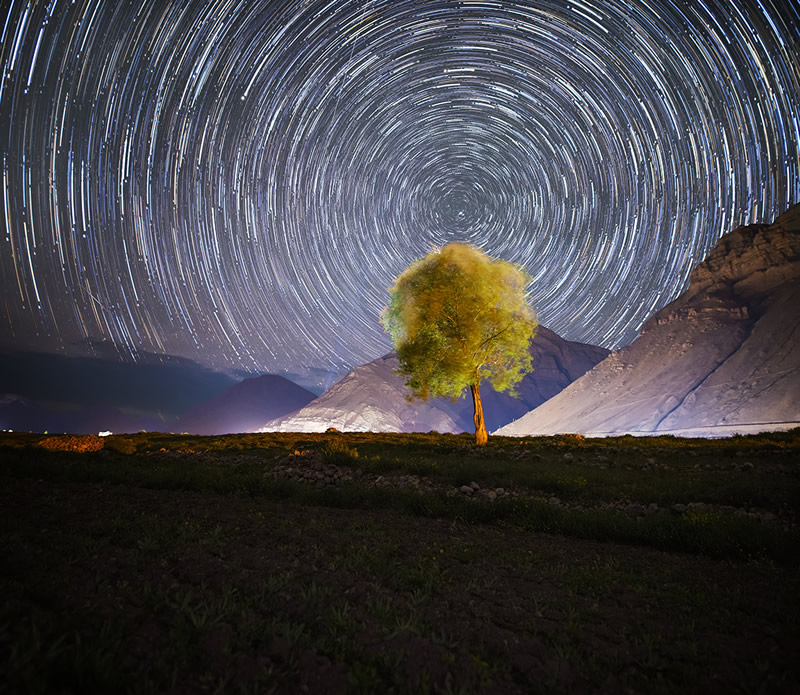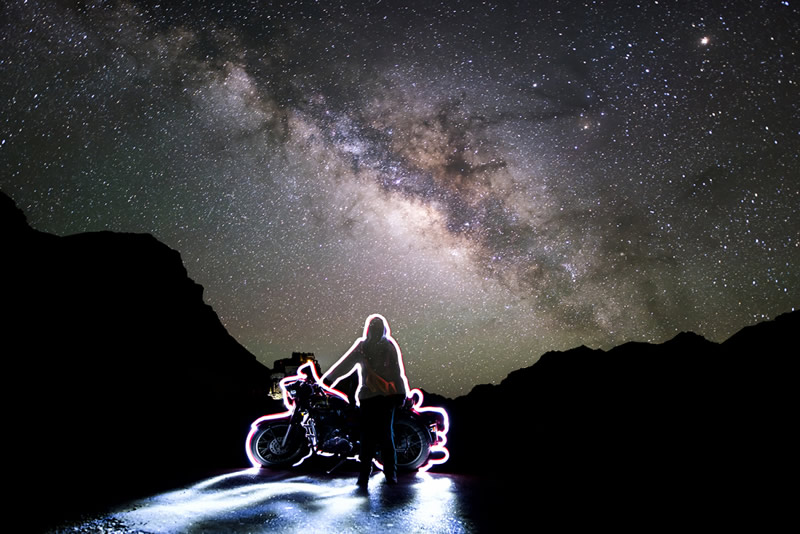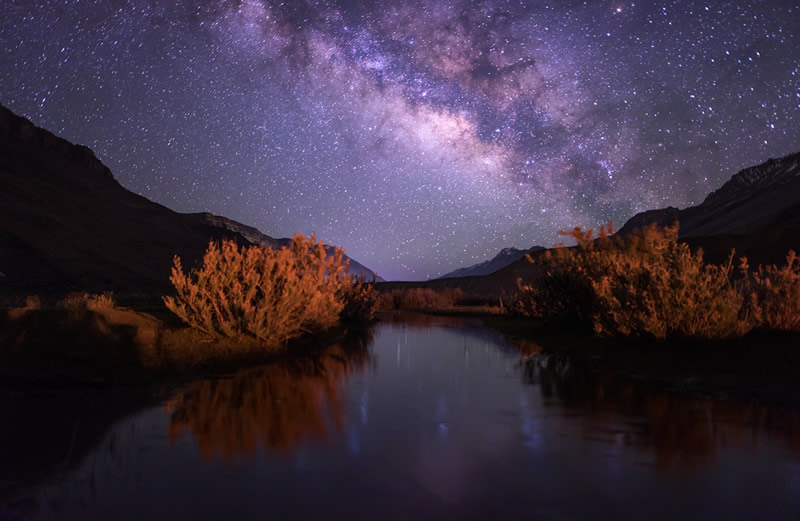 This lens actually made me say "Wow" when I saw results for first the time on my camera's LCD. Bokeh by this lens is extremely fascinating and made me awestruck. I have even attempted some creative shots as well with this lens and the outcome was gorgeous. I tested it on Nikon D800 and Nikon D810.
Nevertheless I hope I will add this Beast in my Kit Bag really soon.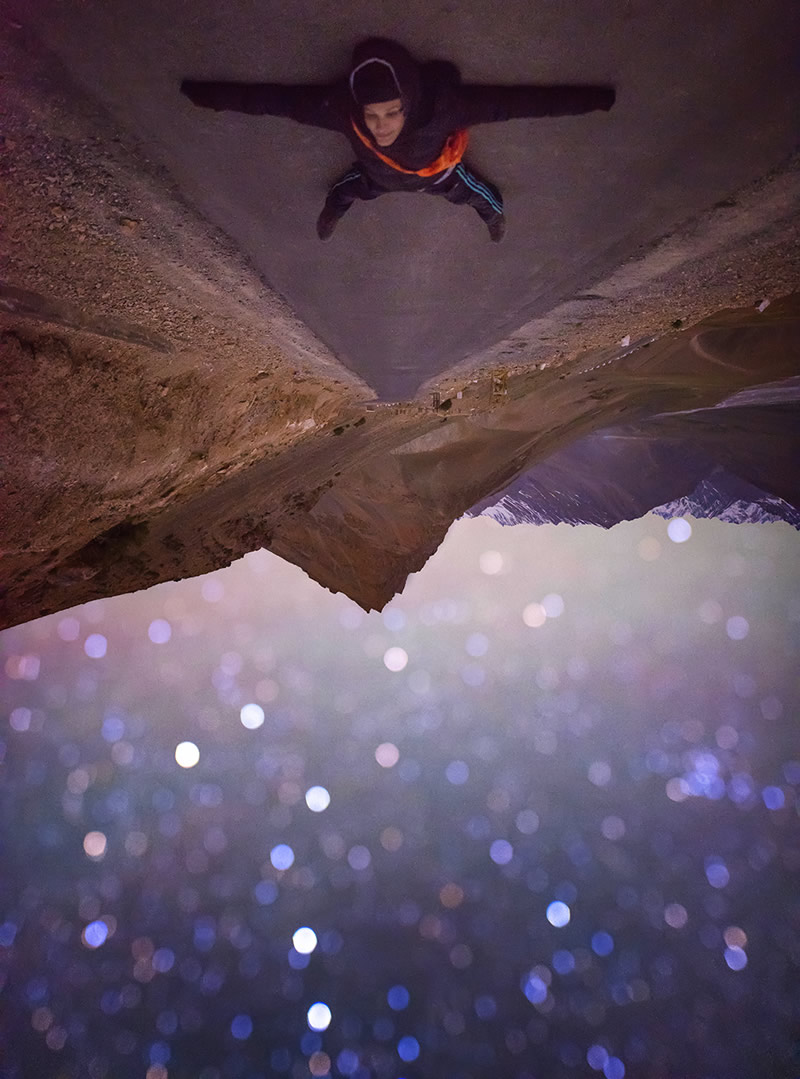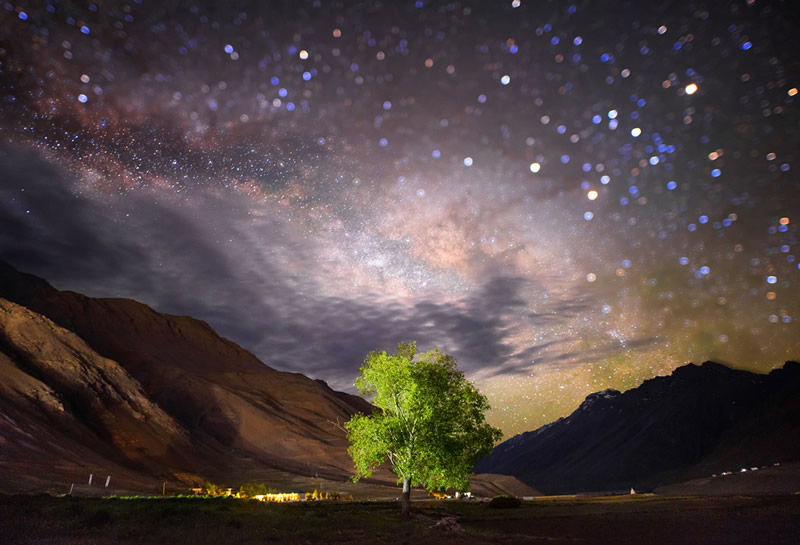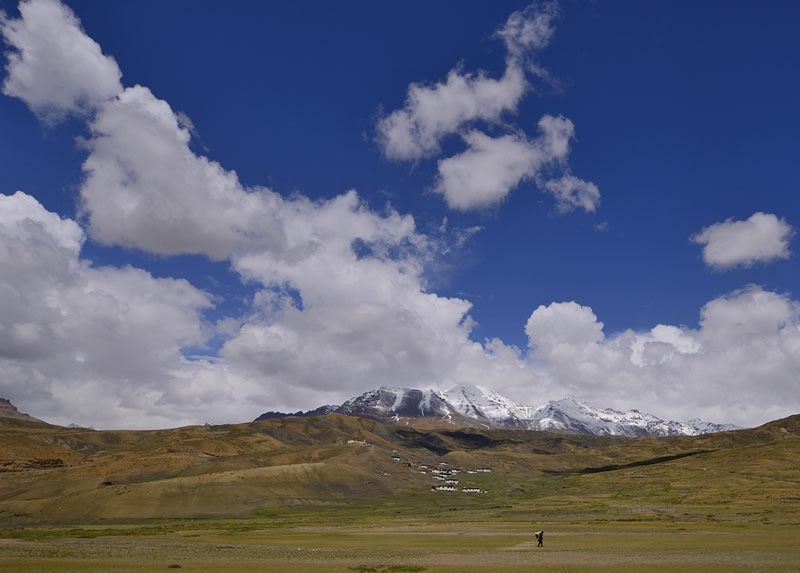 Also Read: An Incredible journey to Spiti – Travelogue By Indian Photographer Nimit Nigam
You can find Sigma 20mm f/1.4 DG HSM Art Lens in Amazon for Canon and Nikon
About Nimit Nigam
I am a 26 year old self-taught photographer based in New Delhi. An avid learner, my thirst for something more than paints and canvases landed me in the field of photography and I started clicking frames instead of painting them. The journey of gradual learning and exploring through this new fascination of mine which started in my 3rd year of graduation still continues. I click a varied number of subjects which include landscapes, portraits, festivals, astro (Stars and Galaxies) etc. I hold a Bachelor Degree in Fine Art Education from Jamia Millia Islamia University. I am currently seeking a satisfying career where I can utilize my creativity, personal skills and interest and direct them towards success of an organisation.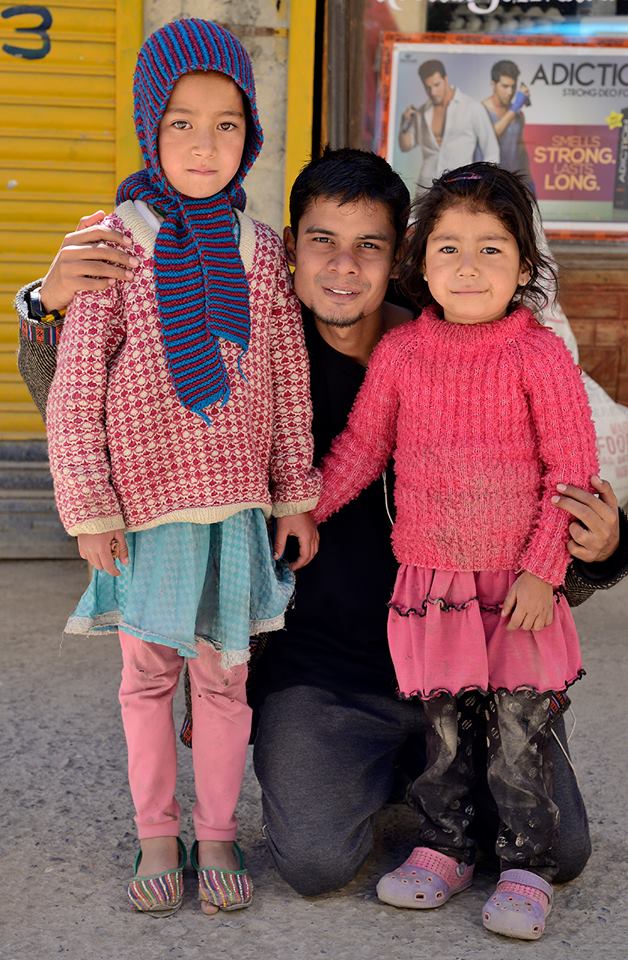 You can find Nimit Nigam on the web:
Copyrights:
All the pictures in this post are copyrighted Nimit Nigam. Their reproduction, even in part, is forbidden without the explicit approval of the rightful owners.