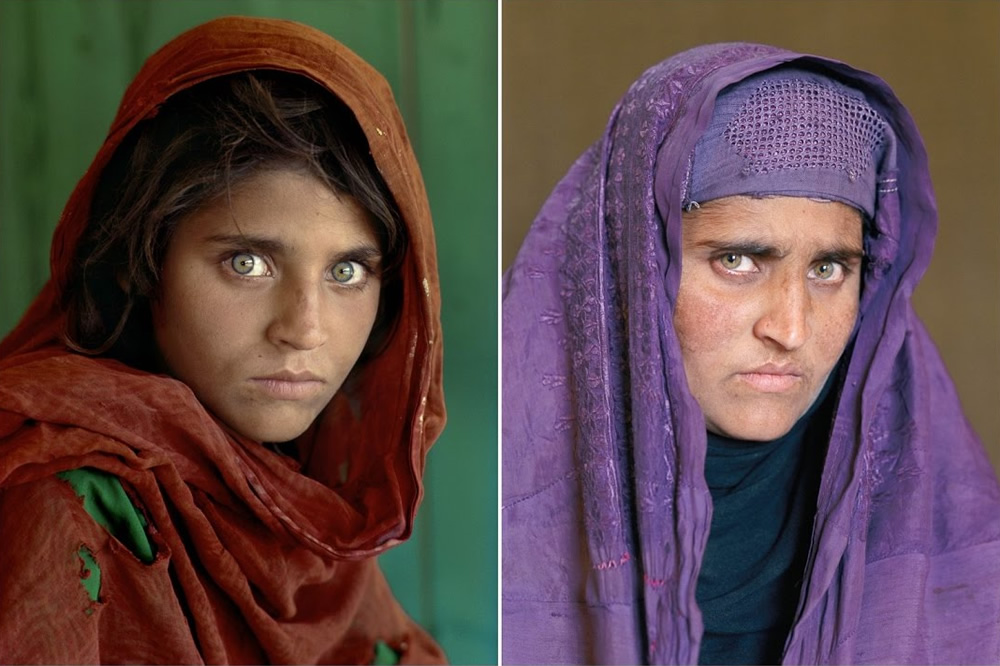 Photo Credits: Steve McCurry / National Geographic
This is a story about Steve McCurry's photograph. You can check more info below.
Sharbat Gula (born ca. 1972) is an Afghan woman who was the subject of a famous photograph by journalist Steve McCurry. Gula was living in a refugee camp in Peshawar, Pakistan during the time of the Soviet occupation of Afghanistan when she was photographed. The image brought her recognition when it was featured on the cover of the June 1985 issue of National Geographic Magazine, at a time when she was approximately 12 years old. Gula was known throughout the world simply as the Afghan Girl until she was formally identified in early 2002.
Youtube Videos
National Geographic Search for the Afghan Girl Pt 1
National Geographic Search for the Afghan girl Pt 2
The Afghan Girl 1985 – 2002 (Short Video)

You can check more Videos from SteveMcCurry Studios