Have you ever wished that you had the ability to edit your photos to fix or improve how they look before you share them on social media? Or perhaps you would like to use a photo for a specific purpose but need to tweak it before you do?
In no small part due to the fact that people nowadays snap, save, and share photos more regularly than ever before – being able to edit photos has become increasingly more important. As such if you would like to be able to edit your photos but have shied away from it in the past because you felt it was too complicated – Movavi Photo Editor will provide you with an interesting option.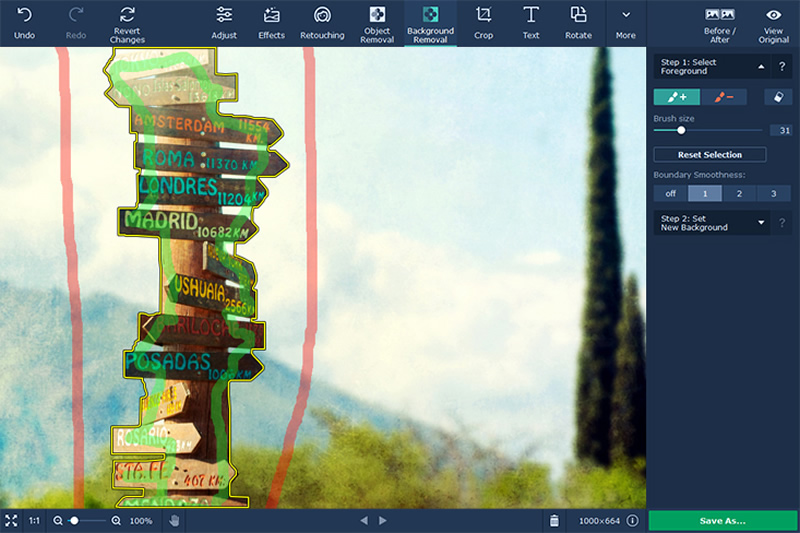 User-Friendly Experience
Contrary to the widely-held perception that photo editors are complicated and technically challenging, Movavi Photo Editor is neither of those things. In fact its design is focused on providing an intuitive and straightforward user experience that caters to all users – irrespective of how experienced (or inexperienced) they may be.
That ethos is reflected throughout Movavi Photo Editor, including its user interface and controls. With a clean and modern-looking user interface that neatly organizes features into tabs it will be easy to find what you need, and applying them is just as simple as the features use familiar controls such as dragging and dropping elements, adjusting sliders, and so on.
Simply put it has an almost non-existent learning curve, and even a complete beginner can pick it up and start editing photos immediately.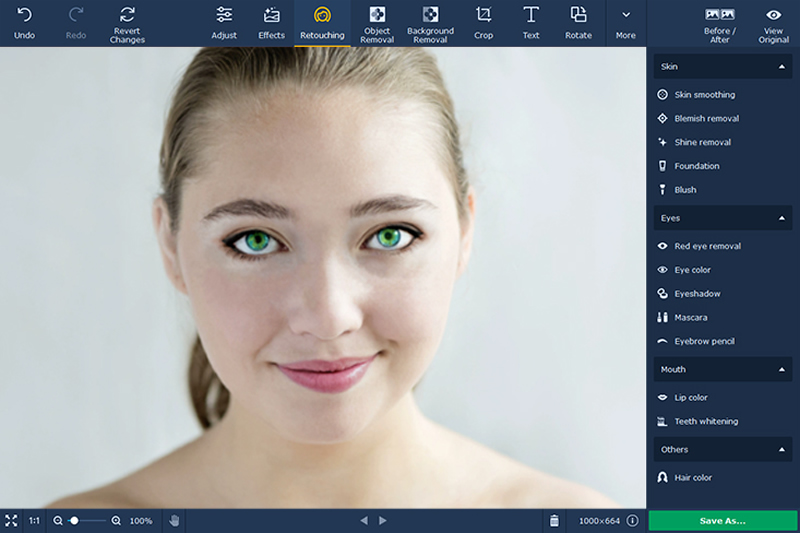 Comprehensive Features
While its reputation for being user-friendly may be a big part of Movavi Photo Editor's appeal, its features are just as attractive. Effectively you will be able to edit your photos in any way that you can think of, and among its notable features are its ability to:
Enhance the quality of photos by manually adjusting their color settings or using the automated 'Magic Enhance' feature to calculate the optimal levels in a single click.
Rectify common issues in photos such as blurry, pixelated or out of focus images.
Add personalized text fields to create unique-looking titles, captions or watermarks.
Apply a variety of artistic filters and effects to alter the visual appearance and stylize your photos.
Remove any objects, people or other unwanted elements from your photos without leaving behind any imperfections.
Delete the background of a photo and replace it with a new image or create a transparency by leaving it blank.
Transform the frame of a photo by flipping, rotating, leveling, cropping or resizing it.
Touch up portraits with digital makeup, teeth whitening, blemish removal, and other tools.
If you already have some idea as to how you'd like to edit your photos – why not give it a try right now? All you need to do is fire up Movavi Photo Editor and experiment with its features, and you'll undoubtedly be able to apply them within the next few minutes. In time and with a bit more experimentation you will find that you're comfortable enough to confidently edit any photos in the future.