Guest Article by Amar Patel
Ladakh is a region of Jammu and Kashmir, the northernmost state of the Republic of India. It lies between the Kunlun mountain range in the north and the main Great Himalayas to the south, inhabited by people of Indo-Aryan and Tibetan descent. It is one of the most sparsely populated regions in Jammu and Kashmir.
Uniquely Yours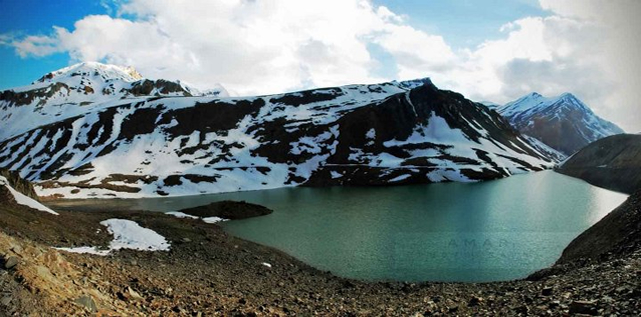 Close to leh city the Magnetic hills, According to legend the hills said to have magnetic properties strong enough to pull cars uphill and force passing aircraft to Increase their altitude in order to escape the magnetic interference; in reality, the Effect is an optical illusion created by the gravity hill.
Then there is road at hunder, Which make perfect spot to travel as well as photography. Be it the journey to Pangong-tso lake/Tsomoriri lake or the road to Leh city, Ladakh makes for the perfect road trips.
Take a Deep Breath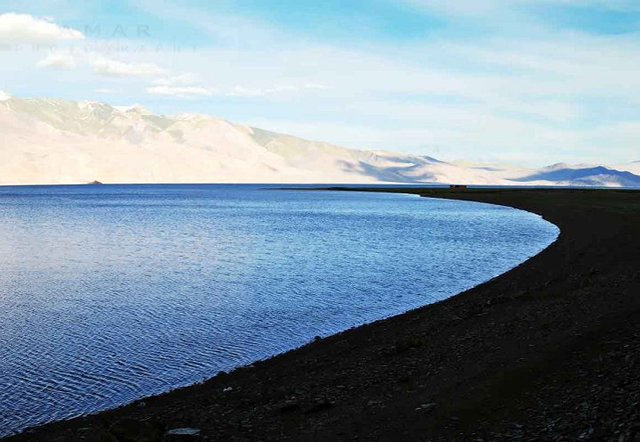 The much-hard term AMS is a stark reality in rugged terrain of Ladakh, what can it do? Lake of appetite, nausea, or vomiting, fatigue or weakness, dizziness or light-headedness, etc. The best way to combat it is to work out and keep yourself fit as well as drink water as much as you can.
Lake Side Beauty

Be it the beautiful pangong, tsomoriri, tsokar, chandrataa-lLake, the lovely ladakh has many beautiful lakes hidden within the folds of its folds. Pangong and Tsomoriri offer you a chance to live in camps/tents. You'll probably have the best breakfast of your life at humble kitchen at lakes where temperature can drop to 3 degree and even lesser at midnight. A Pangong/tsomoriri lake on the other hand, offers personal tents for two people but will be bit costly in season times so people like me carry own tents.
Pass 'it on

The Khardungla pass is on height of 18,380ft, off course one of the most famous landmarks of ladakh. Khardungla pass, which also happens to have the highest motorable road of Asia where you can drive your Bikes n SUVs,. If you are lucky, you may even get to witness snowfall there. Chang la, baralacha La, Tanglang La are some of the passes that you may visit.
Salute to Indian Army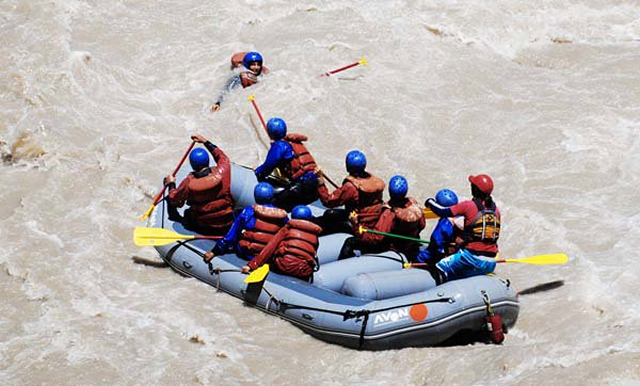 Strategic location of ladakh for an Indian army where the posting are held to protect the country, where the army men are giving their whole time for protecting the border, the passes over the border are most sensitive and beautiful. Whereas for our help the army people are there because there is no signal for mobile, we are proud for an Indian army that our lives are in there hand.
One Life! Live It!

it is perfect destination for the people who're hardcore traveler who love adventures travel and love to explore un-touched places and love to being part of its beauty and want to captures inside the your viewfinder of cam. It is perfect location of Biking at highest moto-road and Rafting in freezing water as well as Camping your tent on the corner of lakes or pick of the valley. And it is one of life time experience which you are never going to do again and again. But before doing all this traveling journey you should prepared your mind for facing any kind of unconditional situations.
About Culture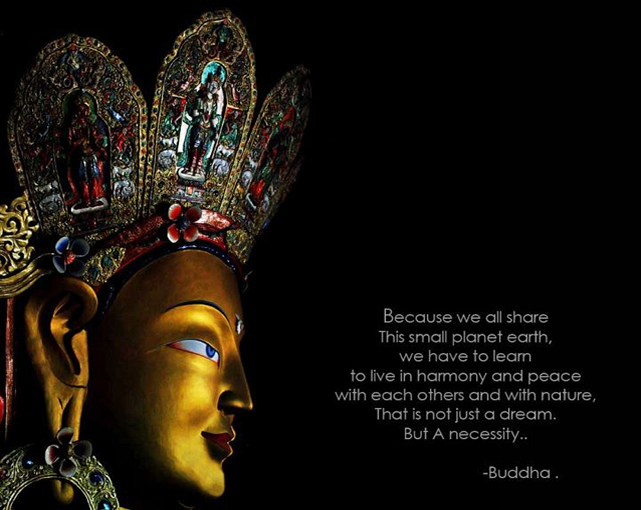 I call this location as "Little Tibet" where you feel peace everywhere because of touch of Lord Buddha. Where you found monasteries and stupa on every locations, it's the culture who teach you be kind and live your Life with simple living with high thinking. At end of journey you will realize what is real feelings of peace and you will feel open eye meditation, you mind will change your purpose of living will be more improved for sure. As my personal experience.
When to Travel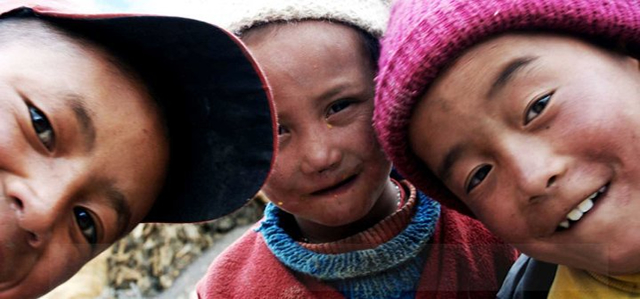 The best time to go there is from April to August. Because if you're nature lover as well as photographer who want to captures different patterns of mountains as well as sky. Before April all roads and locations are covered with snows so its really heard to feel real beauty, which is hide under the snow. So April to August is best time to travel. But if you go towards the end of tourist season you may get yourself some cool bargains, like we did!
Whom to Contact for Journey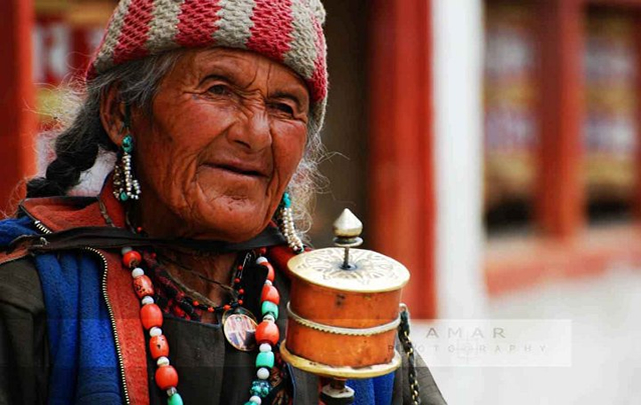 Why I said this? Because it is not a destination where you can get any supports by just single call like Goa or other places, it is location where you need perfect person who knows all details of each and every road as well locations in the blood. It would be a very beautiful and awesome journey if you have managed that with right local traveler person rest it will be became most dangerous for any break down in-between.
How to Travel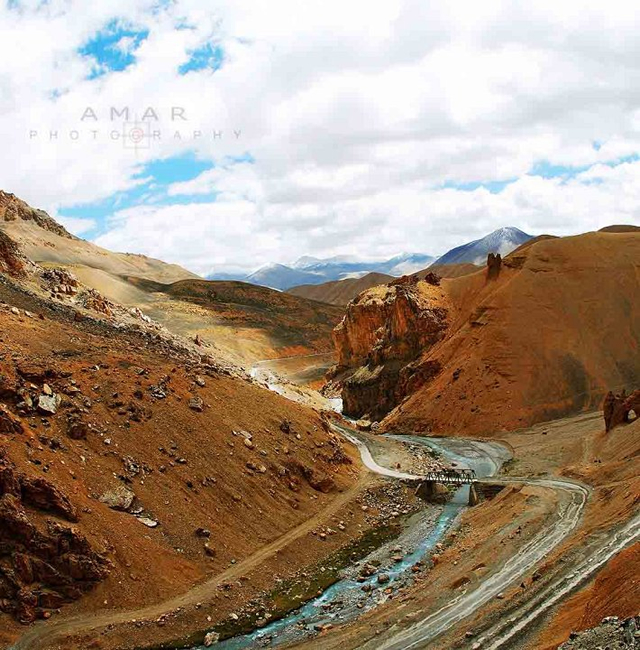 There are several options for travel these locations. If you're hardcore traveler and want to do biking on some of route you'll can easily Hire Bikes like bullet, Thunderbird, etc. even if you have time you can get sharing car for many route.
If you're with family kind of trip then do not take risk to manage stuff on road, be planned everything before you leave for journey. People will travel many ways and many route, some fly direct leh by air, some of people like me travel road journey from Manali to leh by camping several locations. What I suggest is must travel by road from Manali to leh which is really a journey of haven.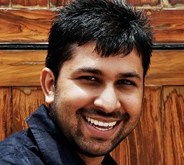 Guest Article by Amar Patel
Amar Patel is an emerging photographer and traveling lover from Surat, India. Feel free to ask for any kind of location as well as trip details.
Please visit his Website | Facebook Page | Flickr
Like the article? Be sure to subscribe to our RSS feed, follow us on Twitter and Facebook to stay up on recent content.