My name is Julie Hrudová and I'm a street photographer. I'm embarking on this crowdfunding campaign to cover the costs of a new photography book I'm creating called Chasing Amsterdam.
I grew up in Prague and moved to the Netherlands at the age of ten, with my parents. As a child, I was forever observing the world around me and I've always tried to preserve these impressions – first in drawings and later in photographs. And since the beginning of 2020, I've been assigned by the Dutch newspaper Het Parool to capture Amsterdam in a weekly photo.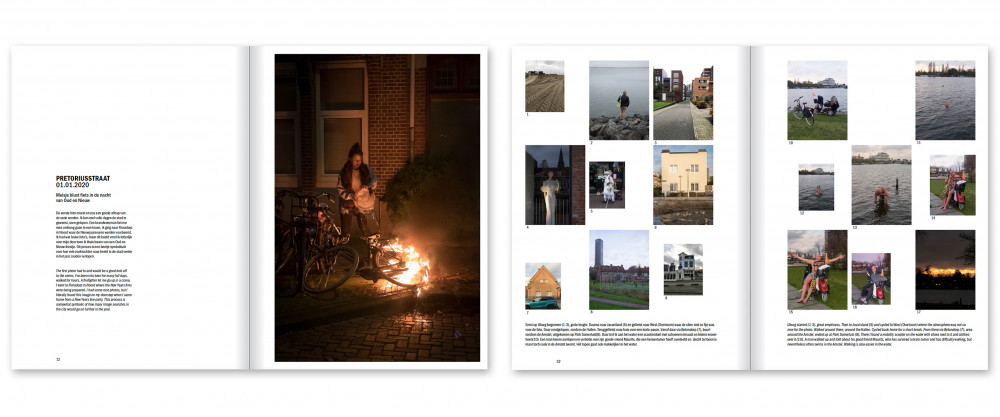 How I work
The weekly search for the photo often turns into a mini-adventure. I visit different neighborhoods and meet interesting people. I chase humans or animals by running or cycling after them with my camera. Discussions and occasional conflicts are also part of the game as not everyone is happy to be photographed. Above all, it can take a long time before I find the perfect scene for my picture. It's a real hunt for that photograph and therefore the title of the book made perfect sense.
The book: Chasing Amsterdam
For more than a year I've been roaming the streets of Amsterdam looking for unusual moments. As a photographer, I'm attracted to situations that surprise or touch me in a certain way.
But in March 2020, everything changed. Coronavirus hit Europe and the city became quiet, which in turn presented even more absurd scenes for my camera. What wasn't allowed to take place indoors was now happening outdoors, like sports and culture. The city became a playground. I kept taking my weekly photos and even though the series doesn't primarily focus on the pandemic in Amsterdam, it provides a subtle view of the city in this extraordinary period.
The book will be a collection of many of the weekly street photos I shot, mixed with images from the crazy photo hunts I got involved with. By bringing all these moments together I hope you'll get an idea of ​​how my photos come about and what choices I make as a street photographer. The preface will be written by my friend Stefano Keizers, a Dutch comedian and artist, who reviewed every image.
Details:
Publisher: Ipso Facto
Design: Sabine Verschueren
Size: 21 x 28.5 cm
Binding: Hardcover
Expected: Autumn 2021
Few Photographs from the Book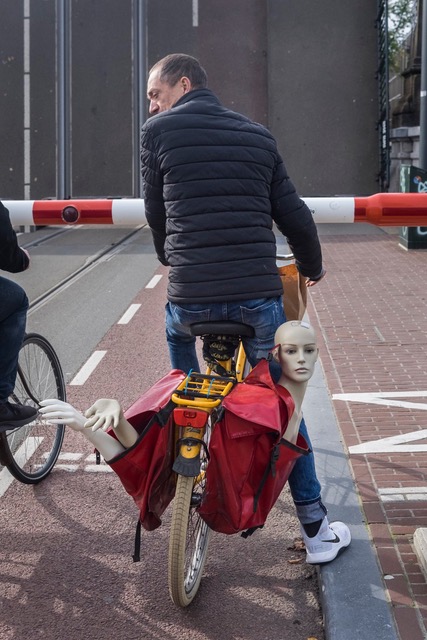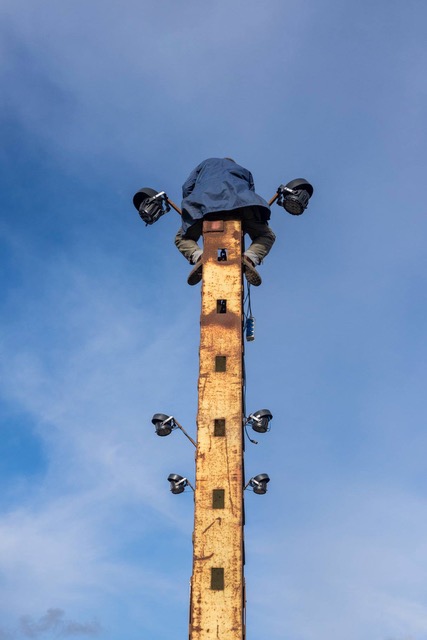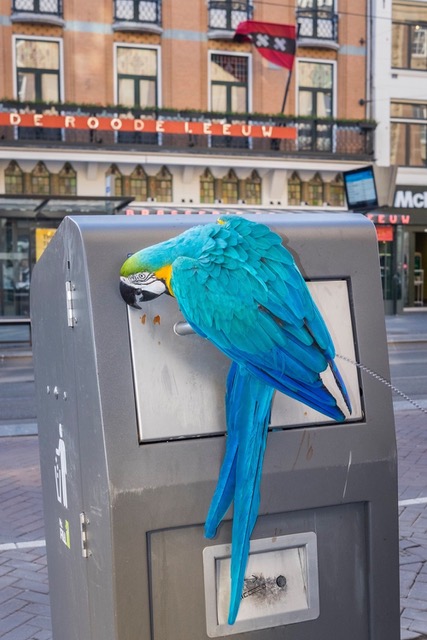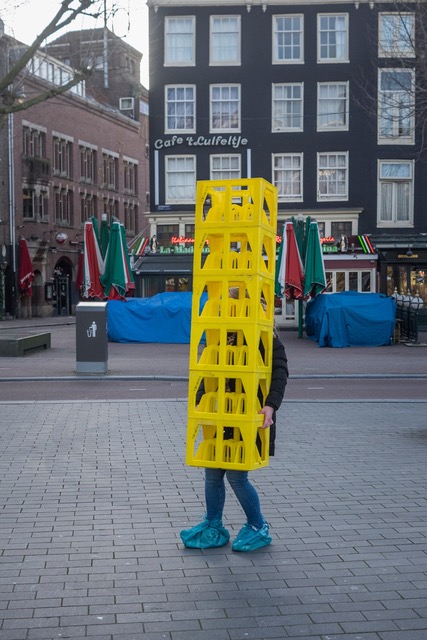 You can find Julie Hrudova on the Web:
Copyrights:
All the pictures in this post are copyrighted to Julie Hrudova. Their reproduction, even in part, is forbidden without the explicit approval of the rightful owners.