Dear Photographers,
The "Joy of Smiling" Photo Contest, we announced this month had some tremendous response!
Yes to be statistically accurate, Out of 1123 entries to select a winner with 5 Honorable mentions would have definitely been a Hard job for Our Respectable Jury M.R. Hasan
We as team of 121clicks sincerely thank M.R. Hasan for his Time and Responsibility. and yes a huge thanks to every single photographer who gave it a go and participated in this contest and making it a grand success!!
Winner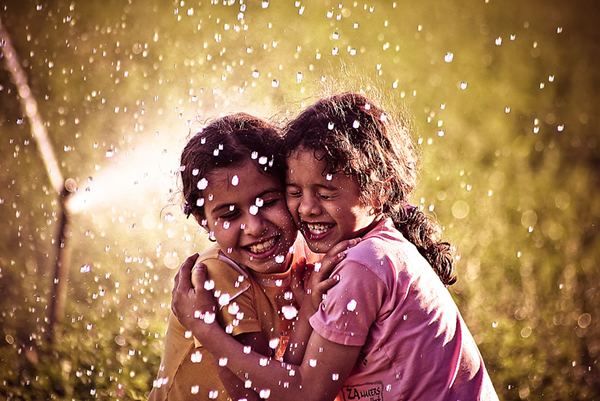 Photographer Name : Mansour Ali
Title & Description: So Happy
Judges Comments :
The vital attraction of this image is its "Decisive moment". Two kids are enjoying the water splash together – a sharing moment with energy of smile and friendship. Background bokeh and the quality of light, both has created an overall drama. Technical part of capturing this image should have been very challenging. Photographer has executed the theme of the contest very aesthetically. The image is tranquil, pleasing and has a heavenly visual taste.
Honorable Mentions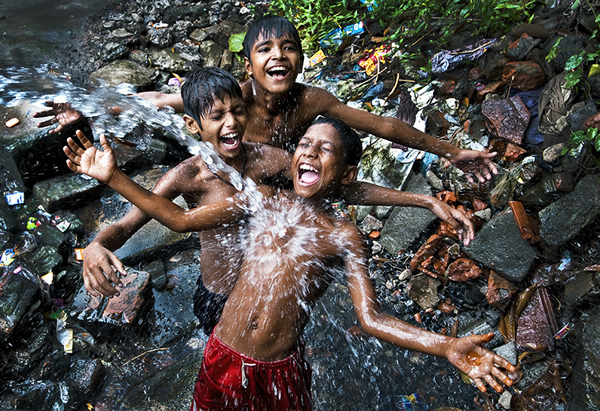 Photographer Name : Abhijit Dey
Title : Faces of Joyous Bathing
Description: All the street children are enjoying their summer bath with full of smiling at street water tap.
Judges Comments :
This is another example of spontaneous Joy of smiling. Togetherness, is strongly emphasizing a joyful moment. Street children are already deprived from many things away from the society but still they seem very happy just with a little receipt.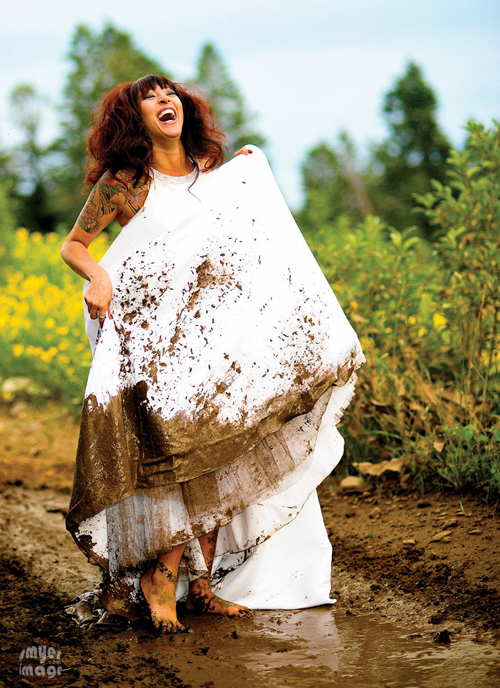 Photographer Name : Brian Smyer
Title & Description: None
Judges Comments :
The photo has full of humoristic element. It also evokes inner joy of a person whose white gown was splashed by mud. Her expression, costume, background all played a point of attraction.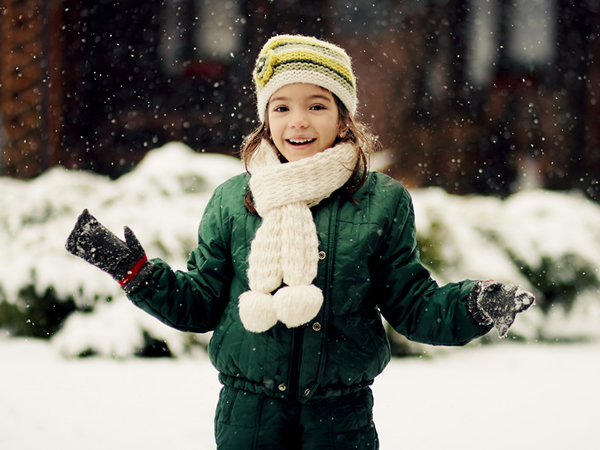 Photographer Name : Diana Kraleva
Title & Description : None
Judges Comments :
Perhaps she was in the middle of playing with snow. Her body language and facial expression and in fact, her smile and joy invite viewers to get engaged with her play.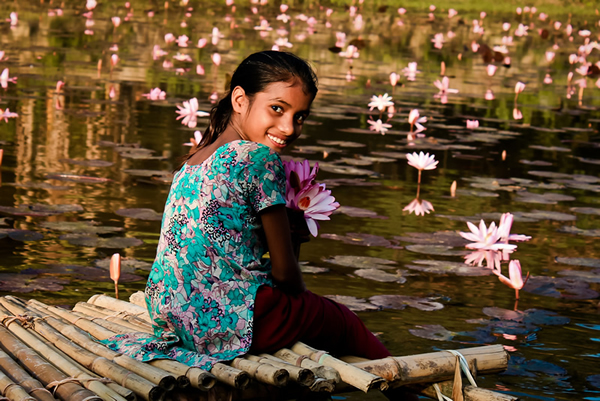 Photographer Name : Sheikh Mehedi Morshed
Title: Nature and Us
Description: Its the nature who holds us with all her beauties and blessings in every part of our life. From the beginning of the human race nature is giving us shelter, providing us food, and teaching us to overcome disasters. Beauties of nature brings us happiness, purity and love. Moreover, nature always keeps us in rhythm of happiness in many different ways.
Judges Comments :
Smile, nature and beauty – these three attributions are visible in this photo. Her innocent smile and relation to nature has made the photo very compelling.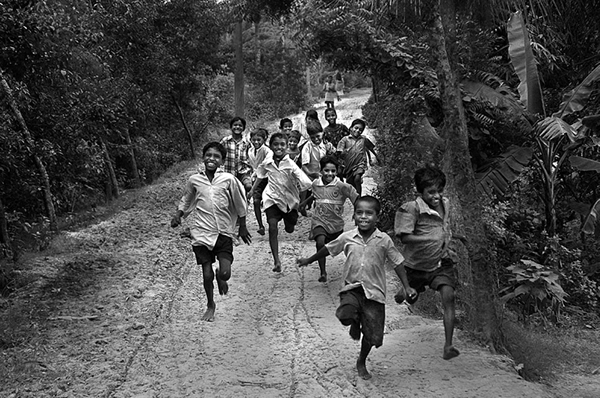 Photographer Name : Writwik Chakraborty
Title : Joyful Children
Description: When their school was over the children are enjoying their liberty. Now their playing time (part time liberty) starts.
Judges Comments :
The direction of the line of the road is down and vanished in a point. School boys are running forward with joy and smile in some rural area – very energetic and rhythmic force. Black & white created quality of light and their present condition of life is also identified.
Happy Clicking!
Huge Cheer & Congrats to the Winner and Honorable Mentions from 121clicks Team. Please watch out for Best Entries in next post. Thanks again to all the participants, at times it is the Participation better than Winning!!
– 121Clicks Team