Happy and Prosperous New Year 2014. A very good start of 2014 with a Free eBook for Bird Photography Beginners from Prathap.
Here's what you will get in this FREE eBook:
15 Incredible Tips that will immediately help you to make appreciable bird photographs!
Behind the scene story of each photograph
Important tips which will serve as quick reference
Learn how to make excellent bird photographs with virtually any lens!
and much more
Prathap literally put over 100 hours of work in making this eBook. Even if just one tip in this eBook is helpful to you, he will feel honored. We hope you enjoy reading it.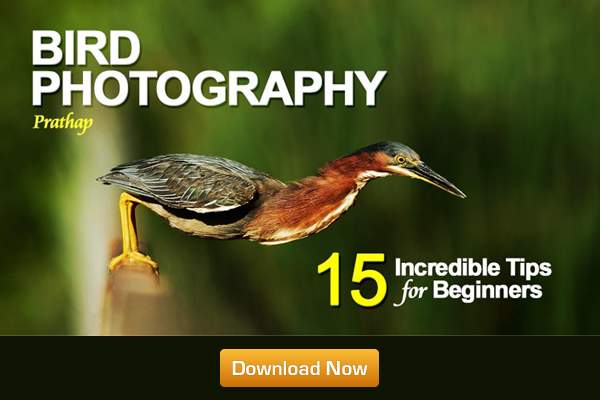 About the Author
My name is Prathap and it's me in the photograph.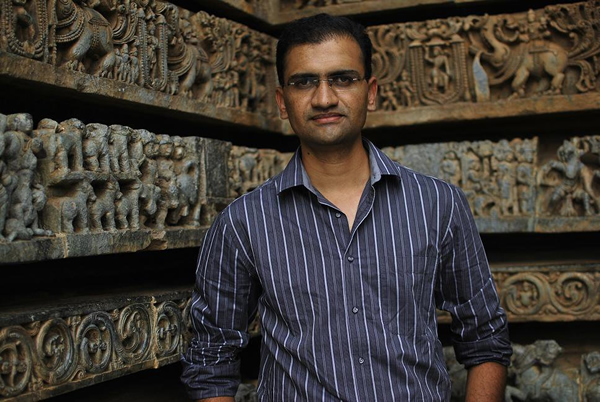 I am a Project Manager in a Software Company by Profession and a Photographer by Passion. I started Photography from 1997 in point-and-shoot cameras and mobile cameras, all borrowed from my friends
I started photography quite religiously from 2008 when I first bought my DSLR. Then on everything changed my life, rather DSLR became my life. Even today I will hear complaints from people closest to my heart that I am mad. I agree with them completely, but I say it a bit differently… I call myself Passionate.
Want to see my passion? Connect with me now!