Elena Shichko is a Belarusian artist who creates expressive and sensual paintings with Acrylic and Oil on Canvas.
My name is Elena Shichko. I am an artist and photographer from Belarus. I paint with acrylic and oil on canvas. The stylistic direction that I use in my works, I would describe as romantic fantasy realism. I am attracted to bright expressive images, romantic and sensual. They do not live in the real world, their world is a world of fantasy, illusions, and myths. This artificially constructed world reflects the inner state of a person's soul.
In the series of still lifes, I am not interested in a documentary interpretation of nature, but in stylization and color harmony. I am attracted by the romantic component, the image, and the internal state of objects.
In my works, I strive to portray a combination of the real and the fictional, the boundlessness of the energy of nature and objects. Each of my works is a journey into a new unique world!
You can find Elena Shichko on the Web:
#1 Inner World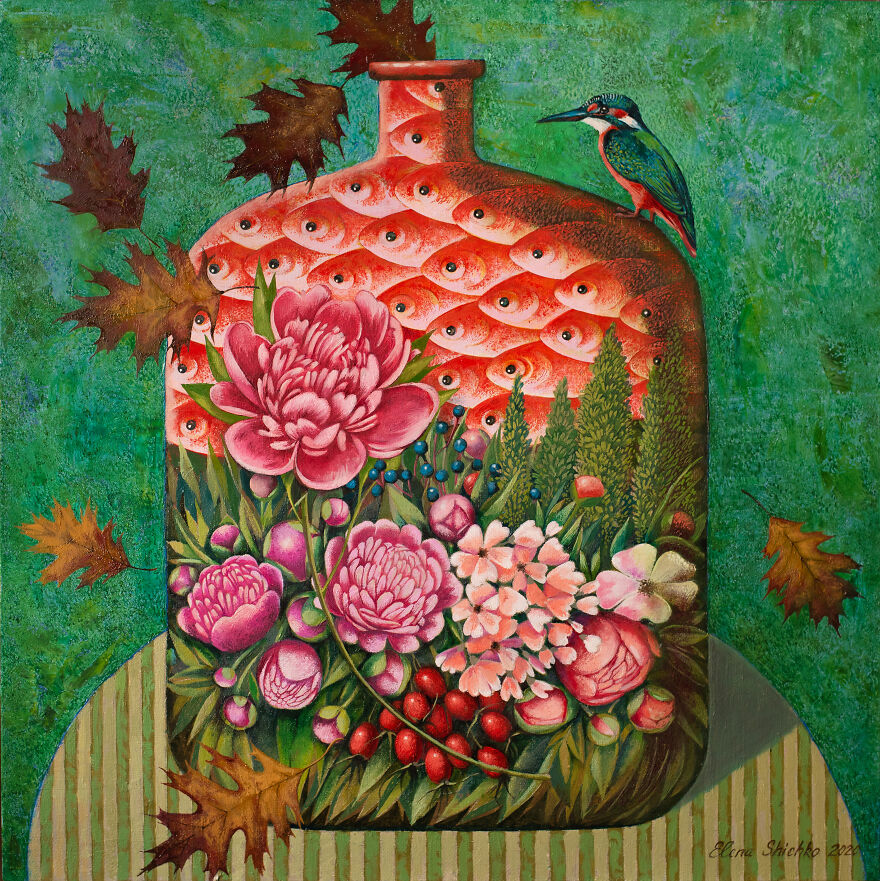 #2 Walking In Old Paris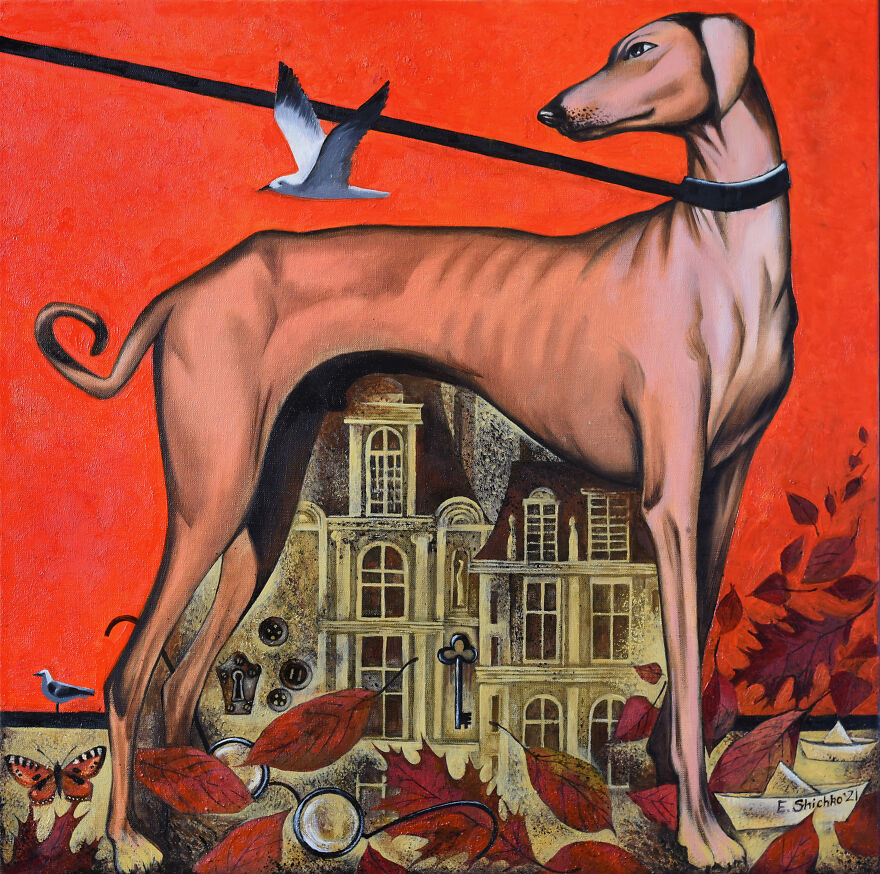 #3 Morning Of A New Day
#4 Sunflowers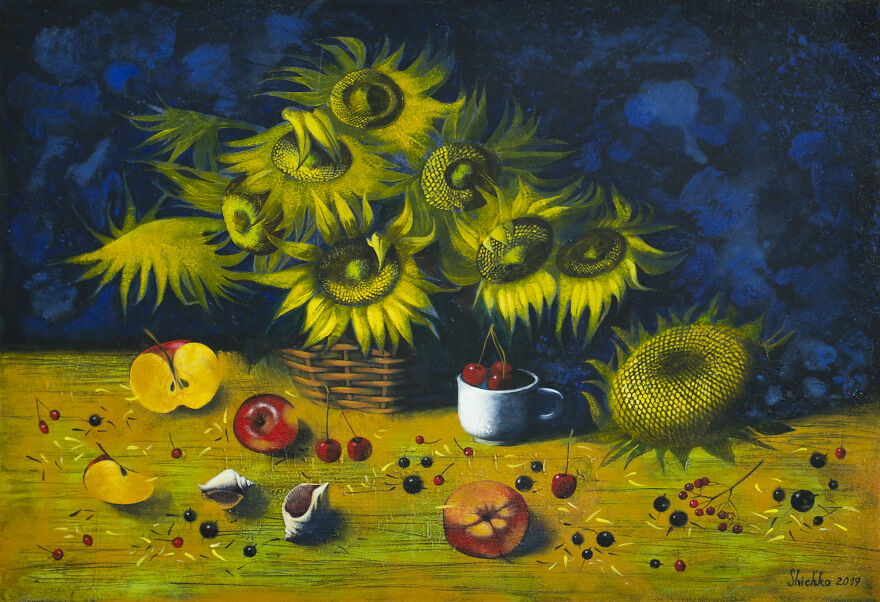 #5 Good Evening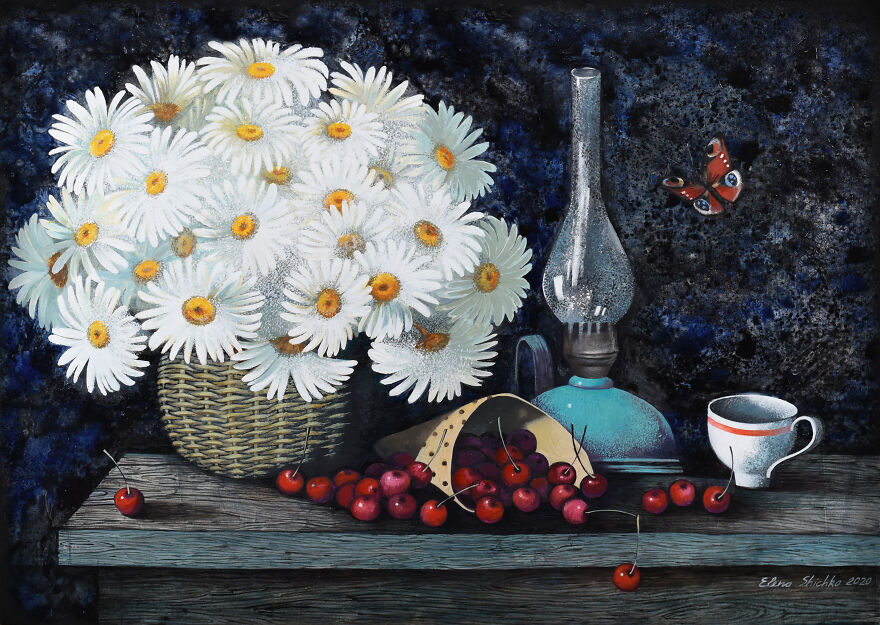 #6 Full Bowl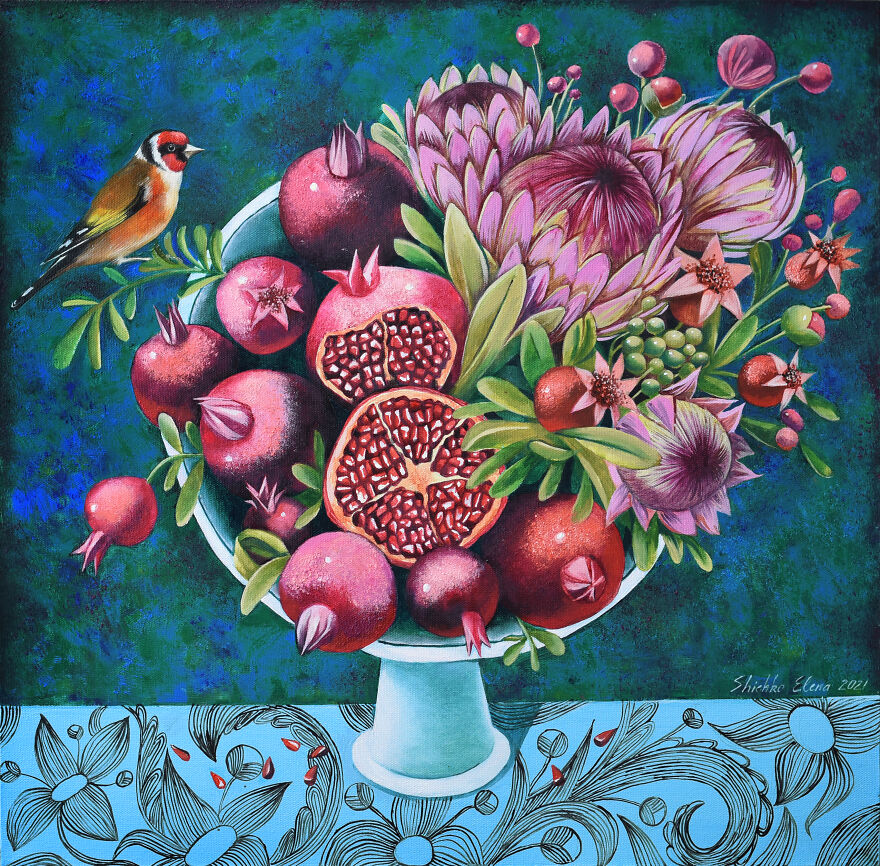 #7 Apples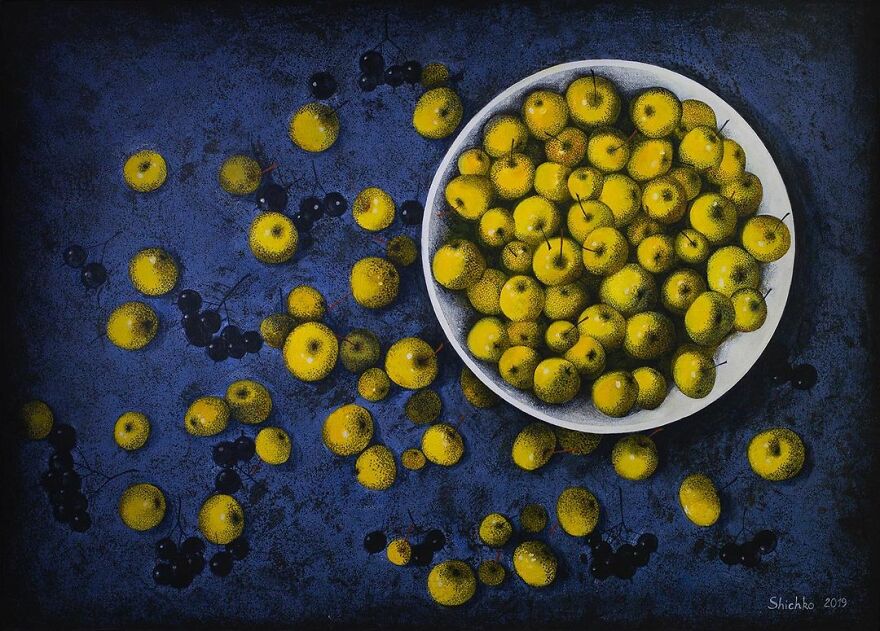 #8 Birth Of Story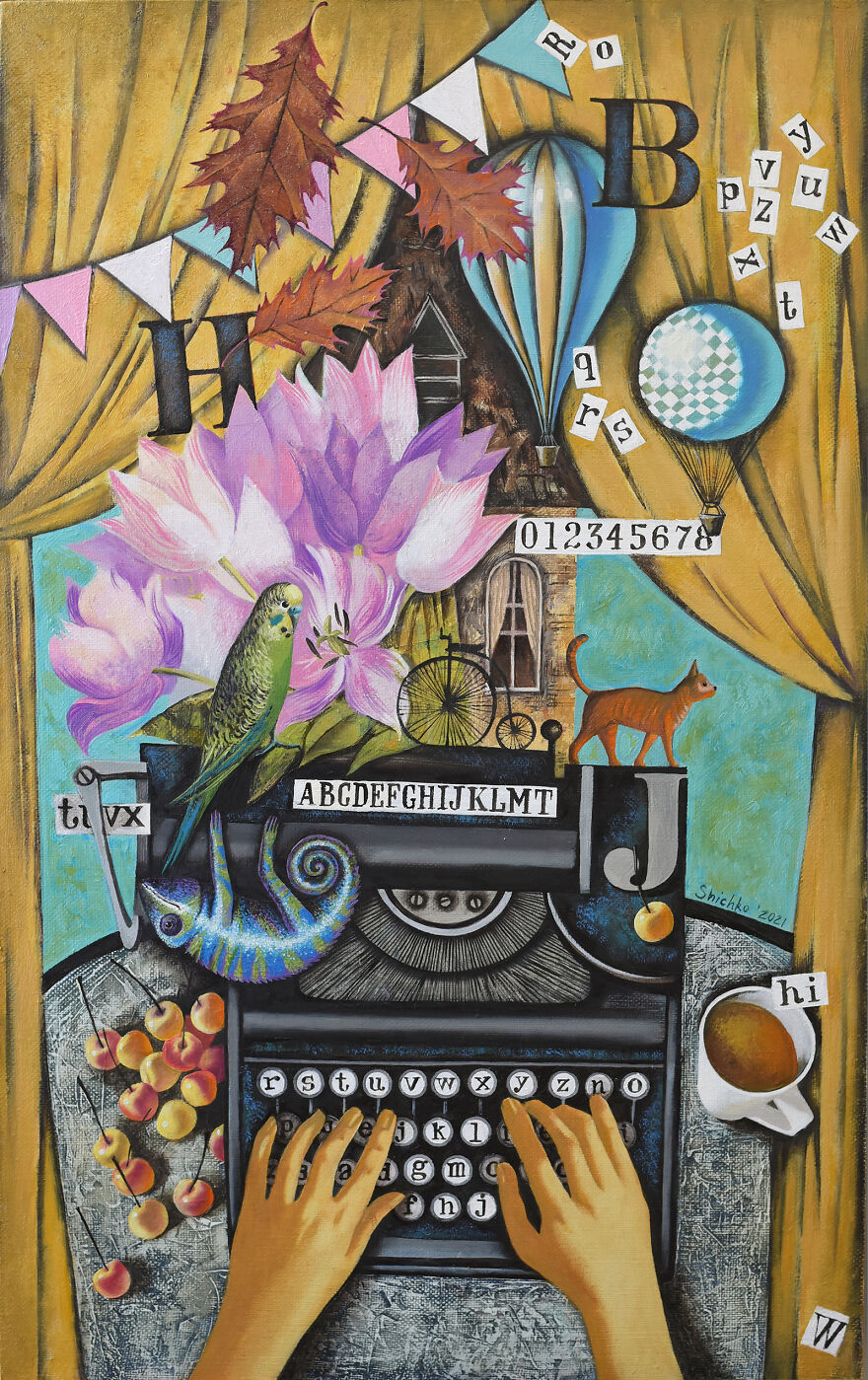 #9 Good Morning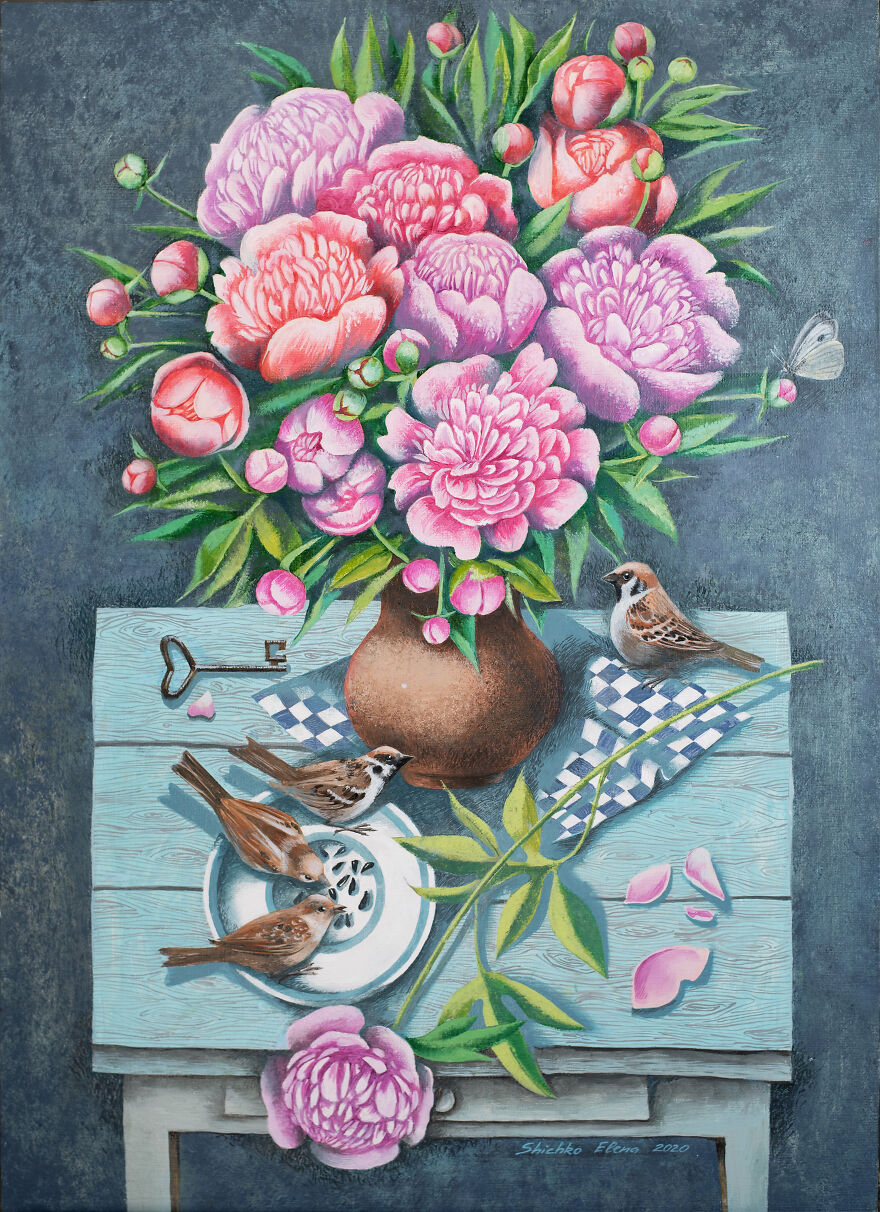 #10 Still Life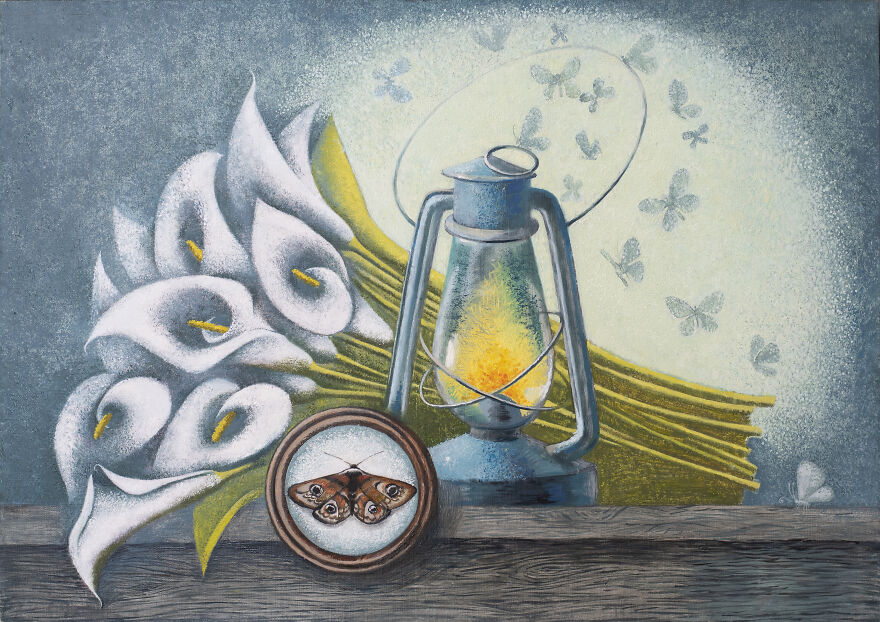 #11 Basket Of Apples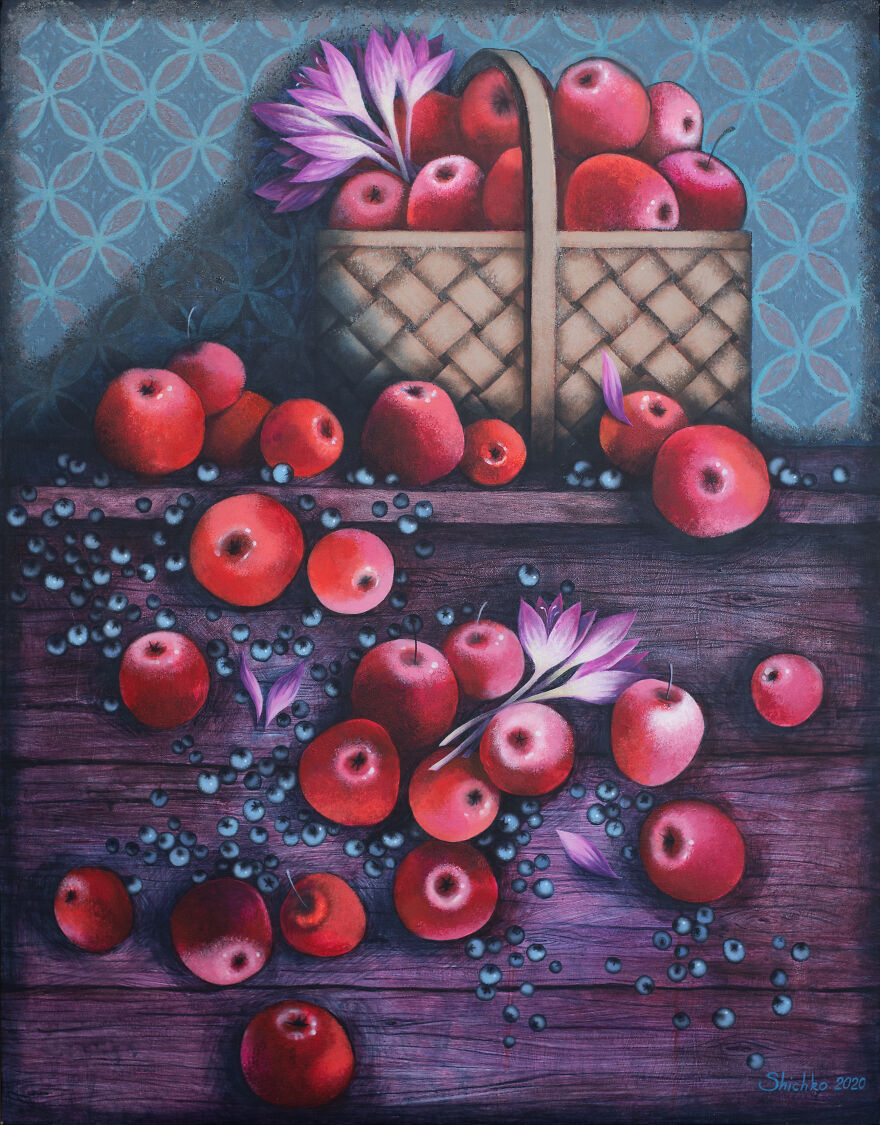 #12 Parallel World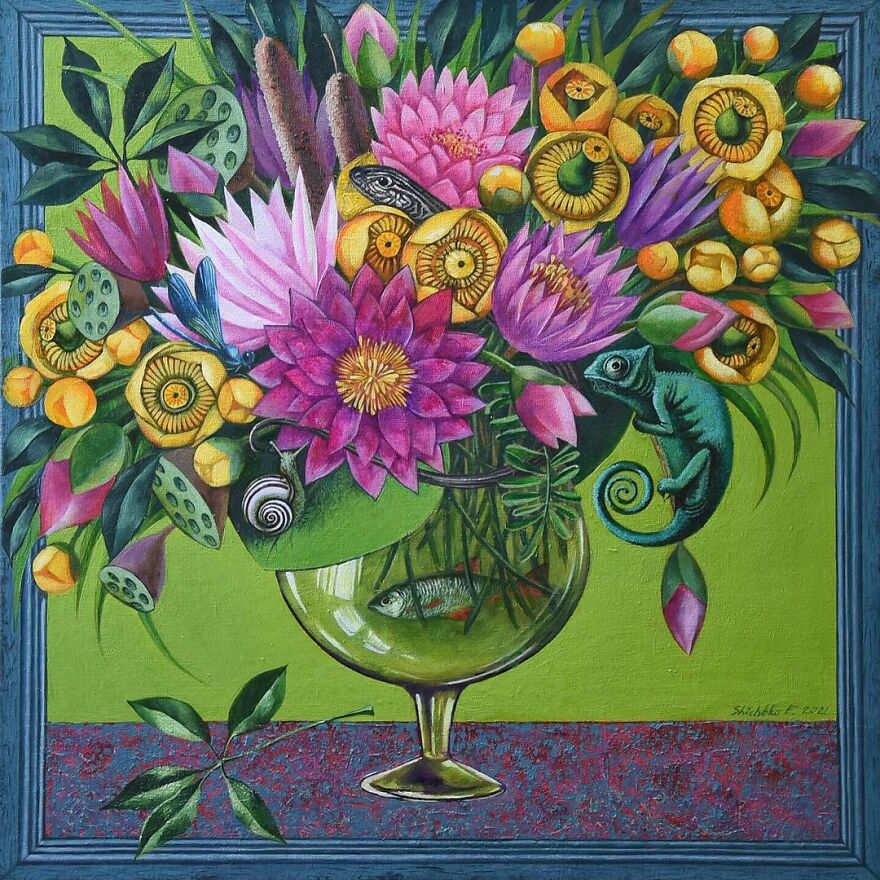 #13 Spring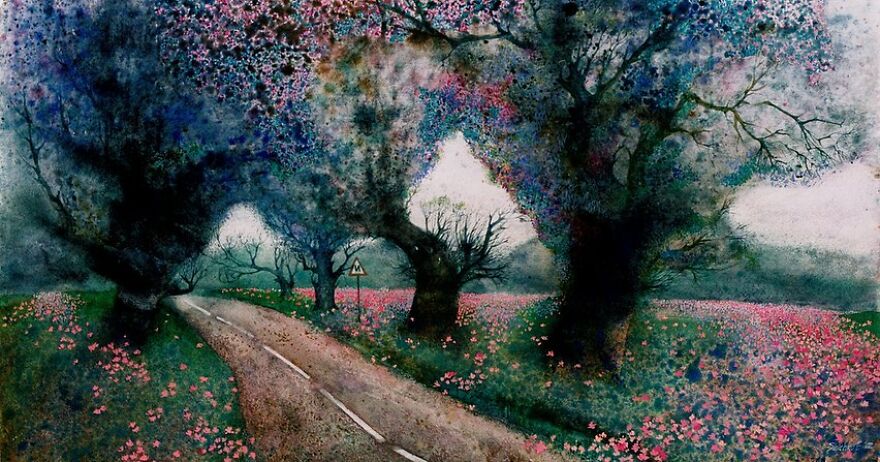 #14 Can't Stop, Can't Hold
#15 Blue Still Life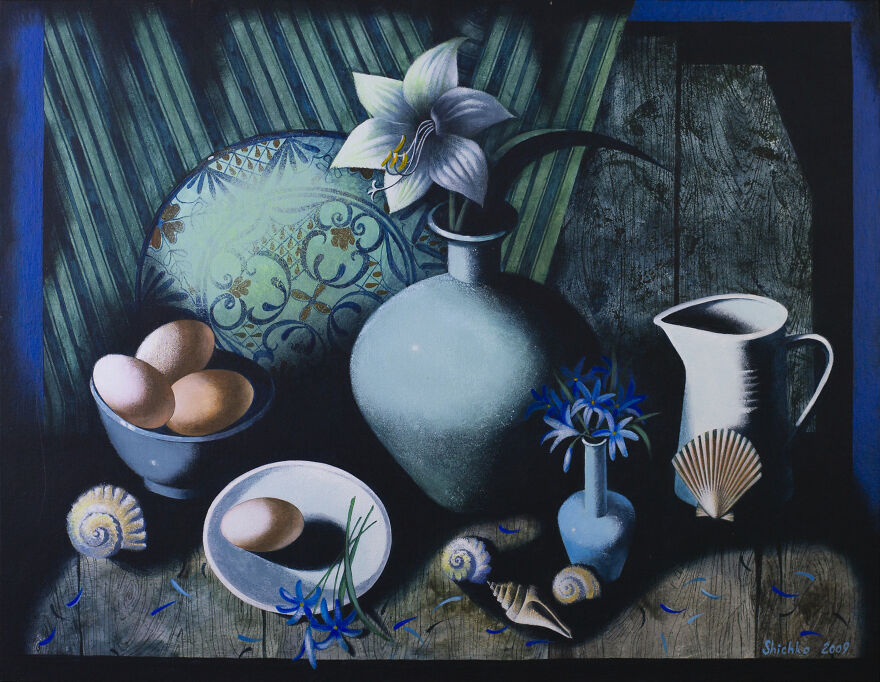 #16 December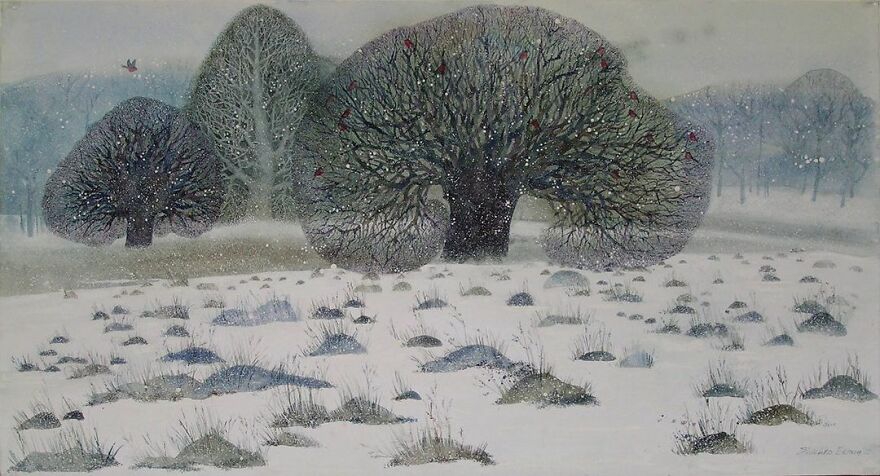 #17 Golden Fish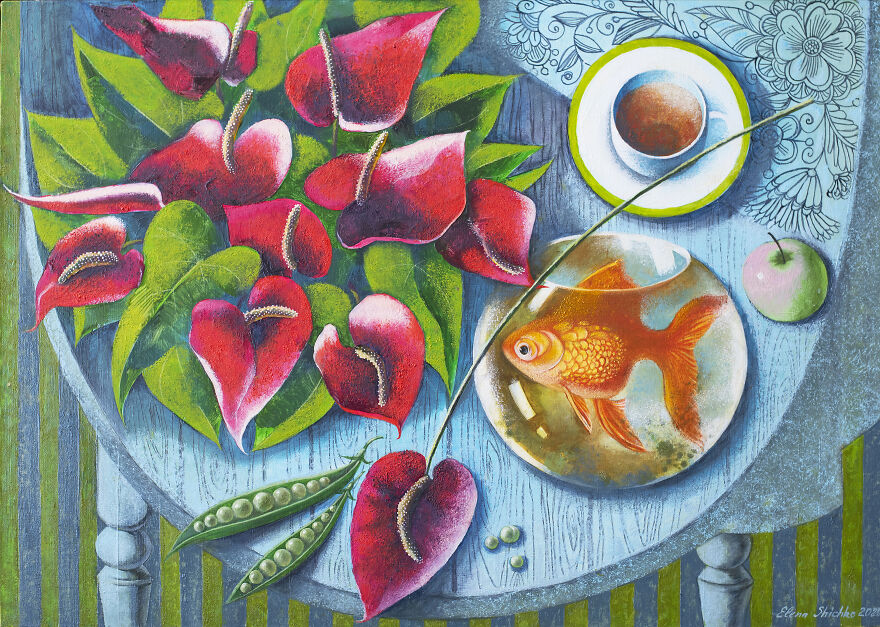 #18 November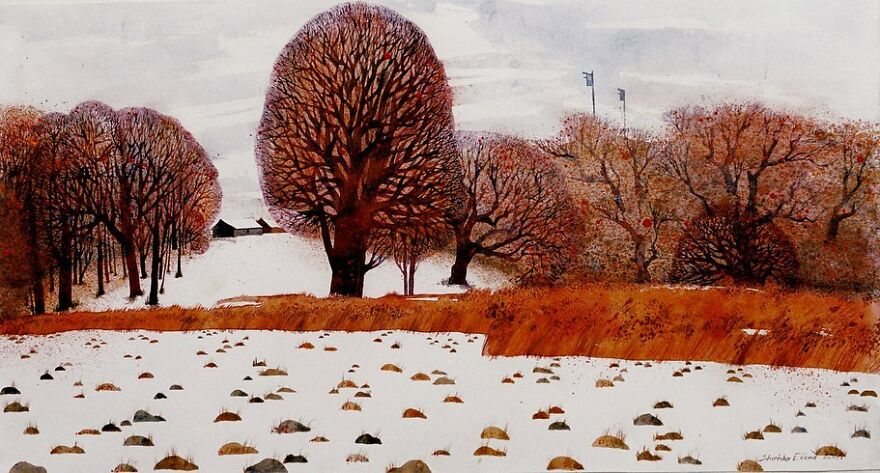 #19 All Sorts Of Differences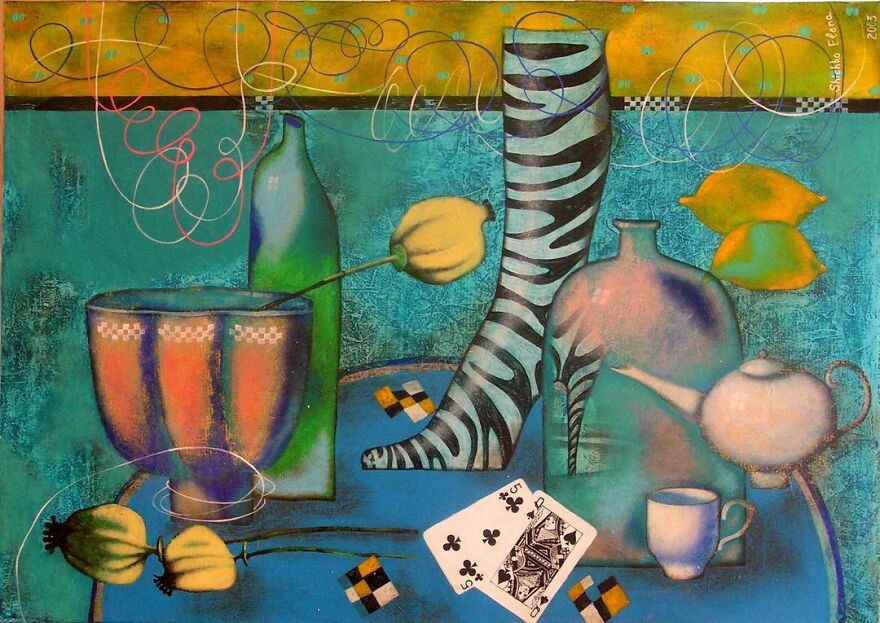 #20 Farewell to winter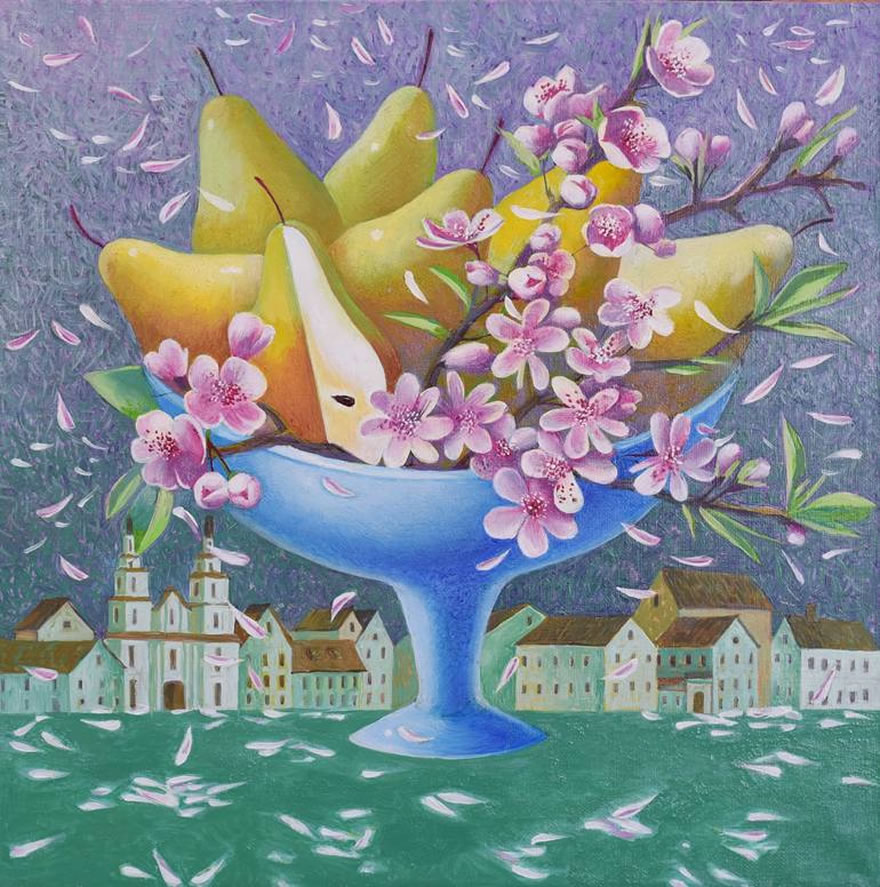 ---
You can find our previous related articles: