UK-based artist Jane Perkins creates incredible assemblages of popular portraits. Jane uses discarded and found objects, such as buttons, toys, jewelry, old shells, and beads, to recreate famous paintings, portraits, and photos of celebrities and pop culture elements into gorgeous assemblages.
In her words "While researching my degree thesis on Art from Recycled Materials, I discovered images of religious festival headdresses from Ecuador. These were so bizarre – decorated with a crazy mixture of random found objects: broken jewellery, shells, dolls, light bulbs, coins etc. I loved them. The headdresses became the inspiration for my final year project – a collection of hand-stitched brooches embellished with a variety of small found objects."
Scroll down and inspire yourself. Check Jane's Instagram for more work.
You can find more info about Jane Perkins:
#1
#2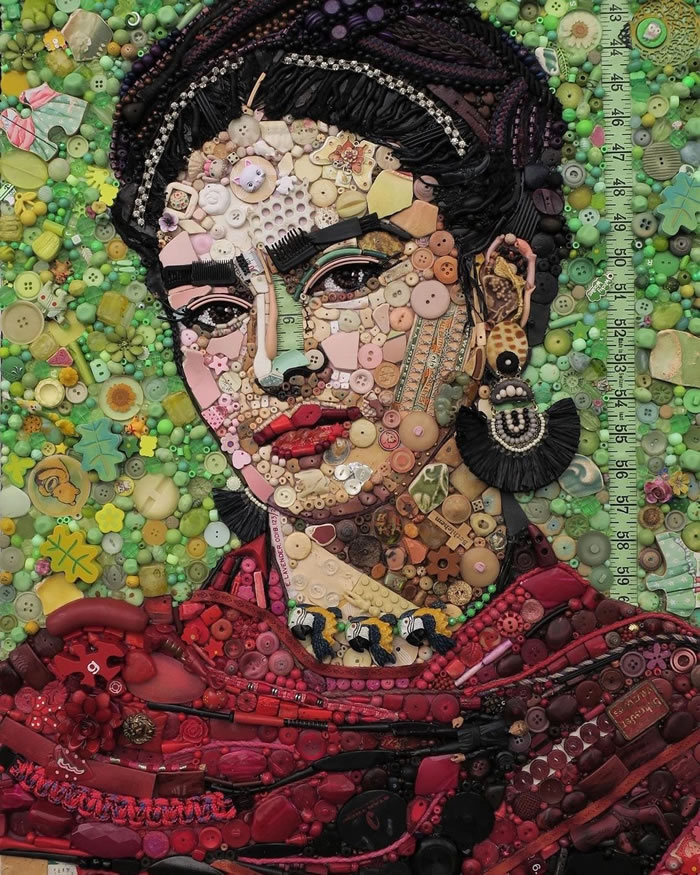 #3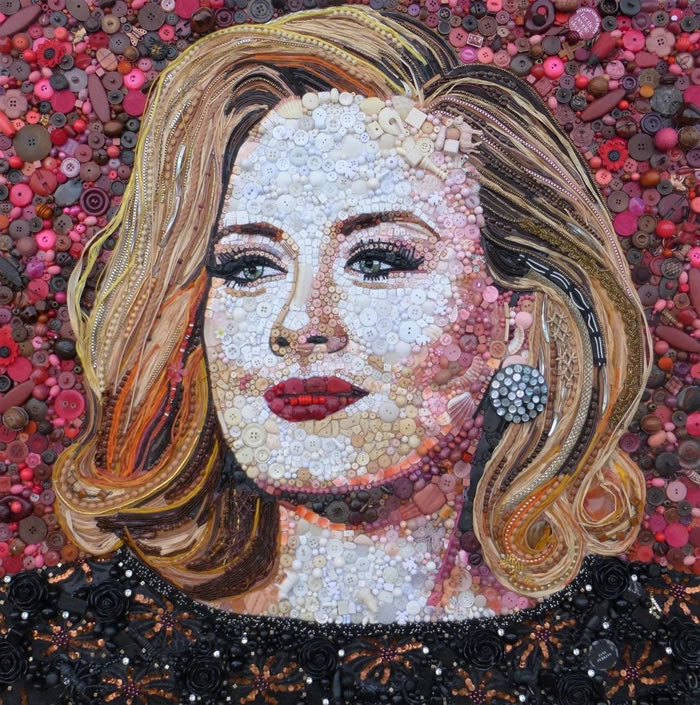 #4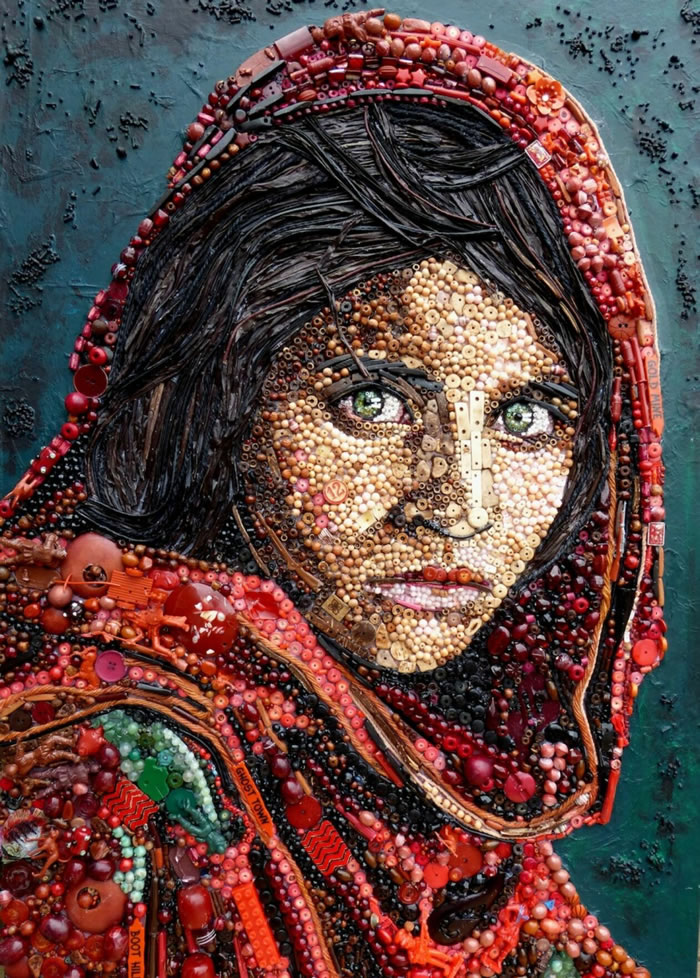 #5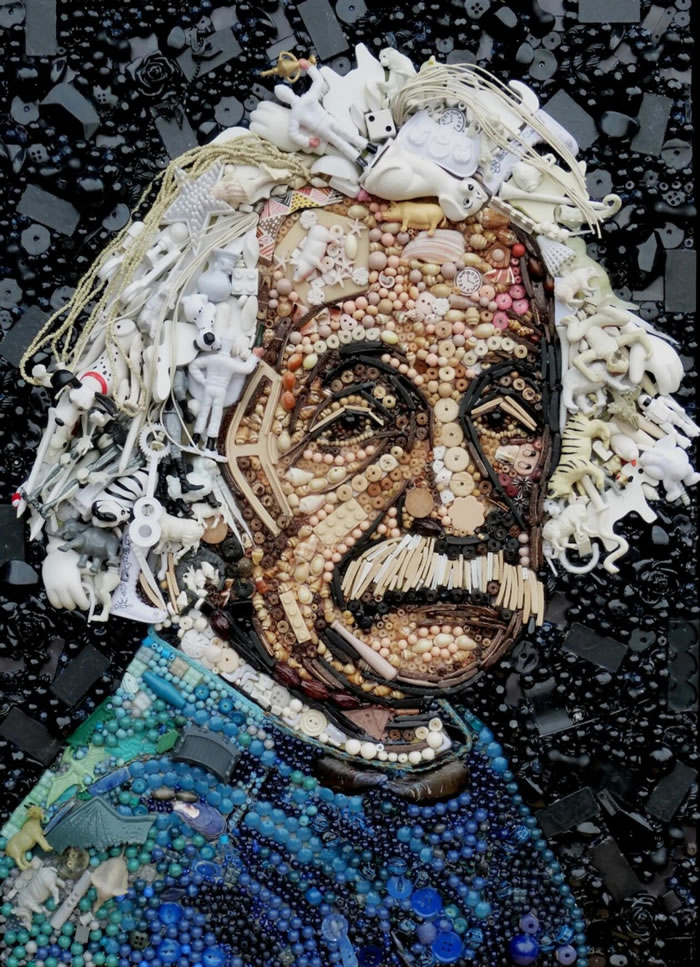 #6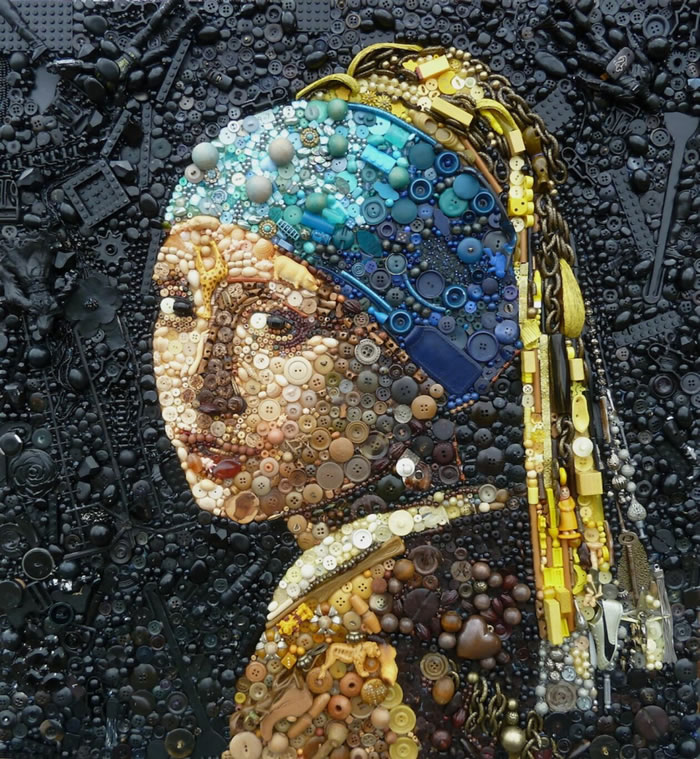 #7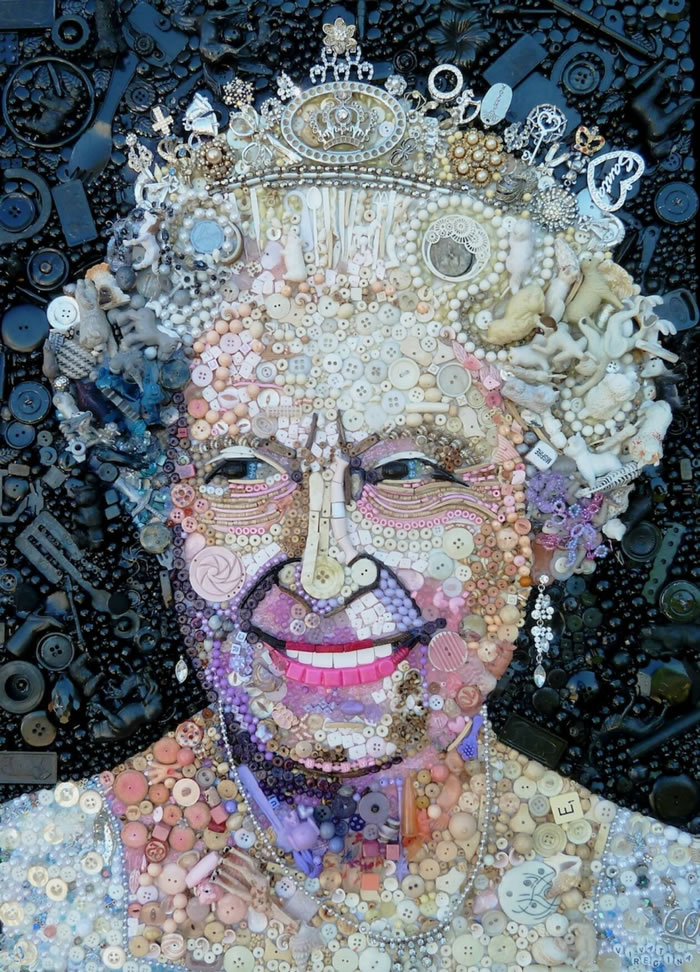 #8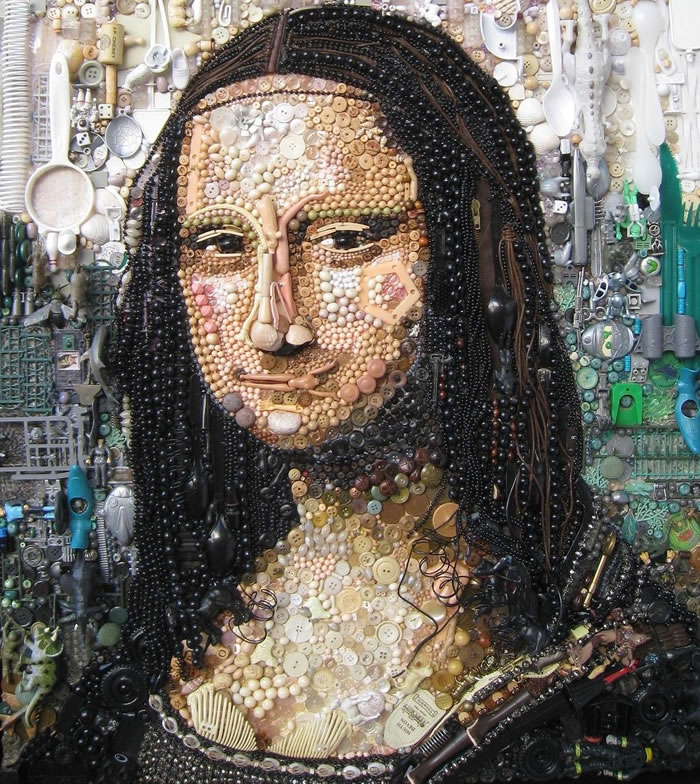 #9
#10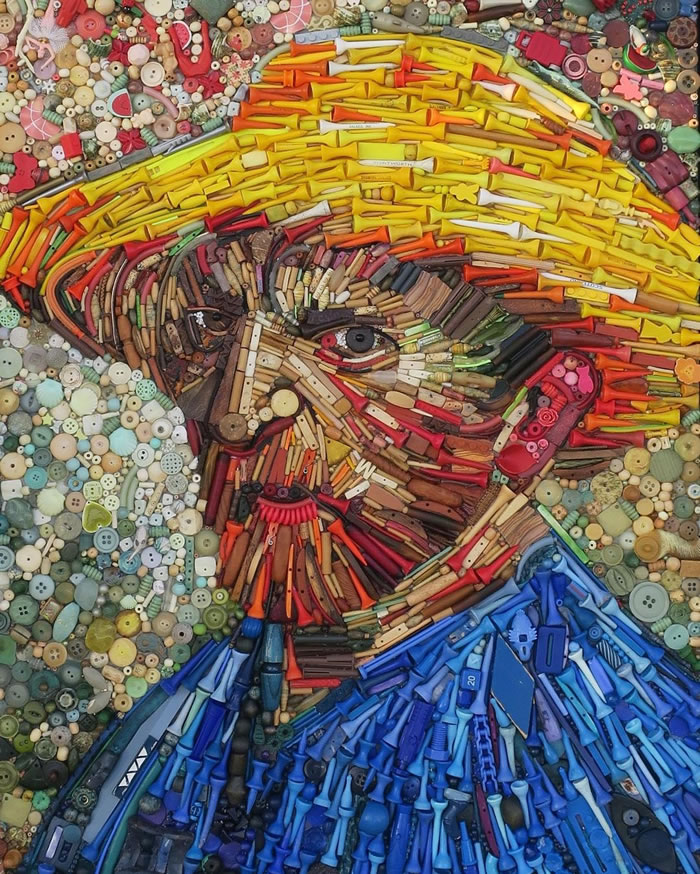 #11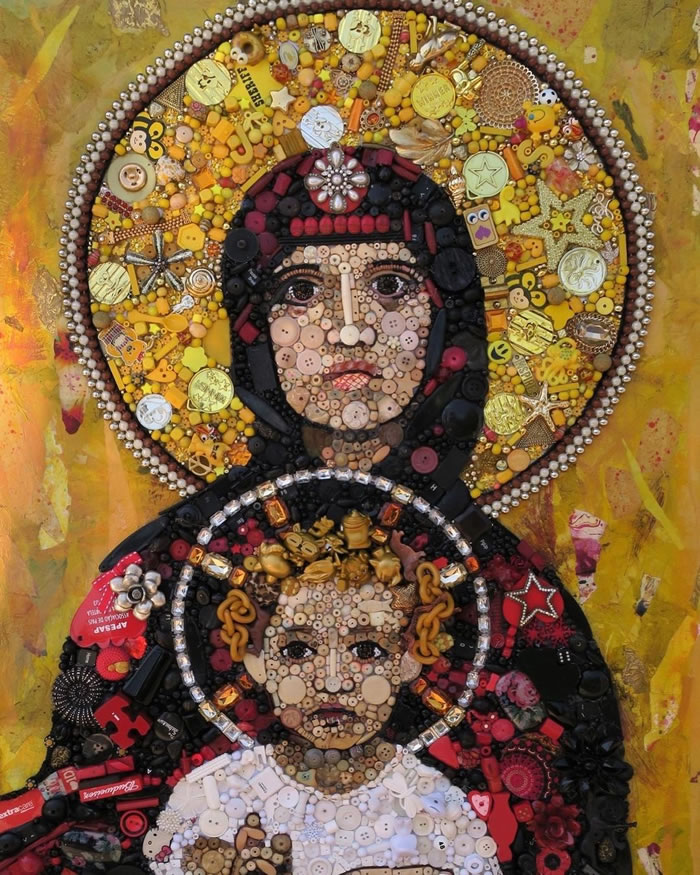 #12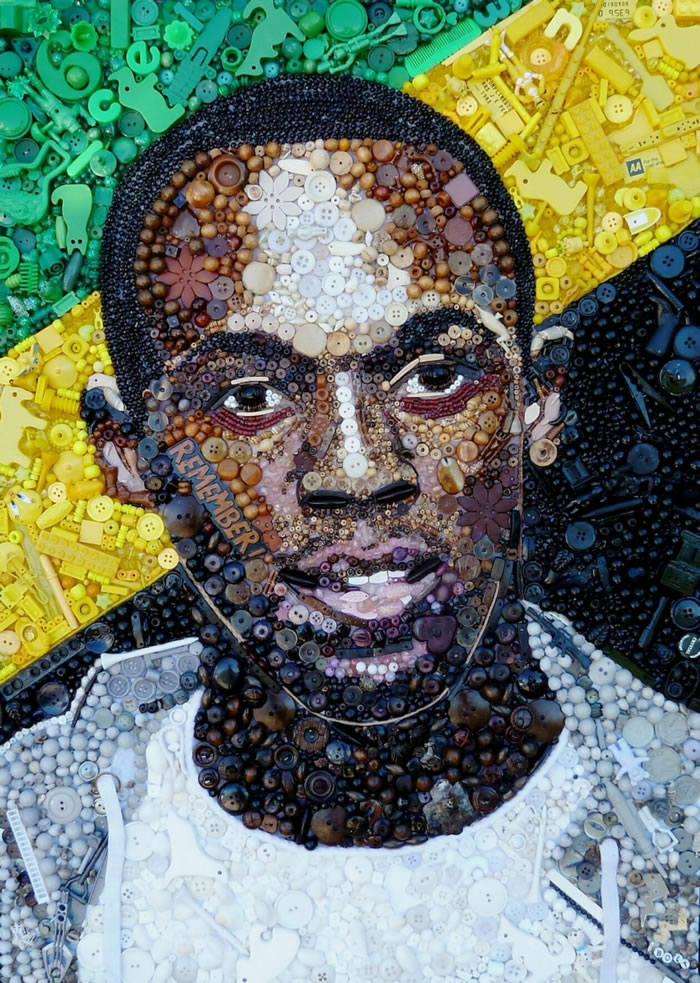 #13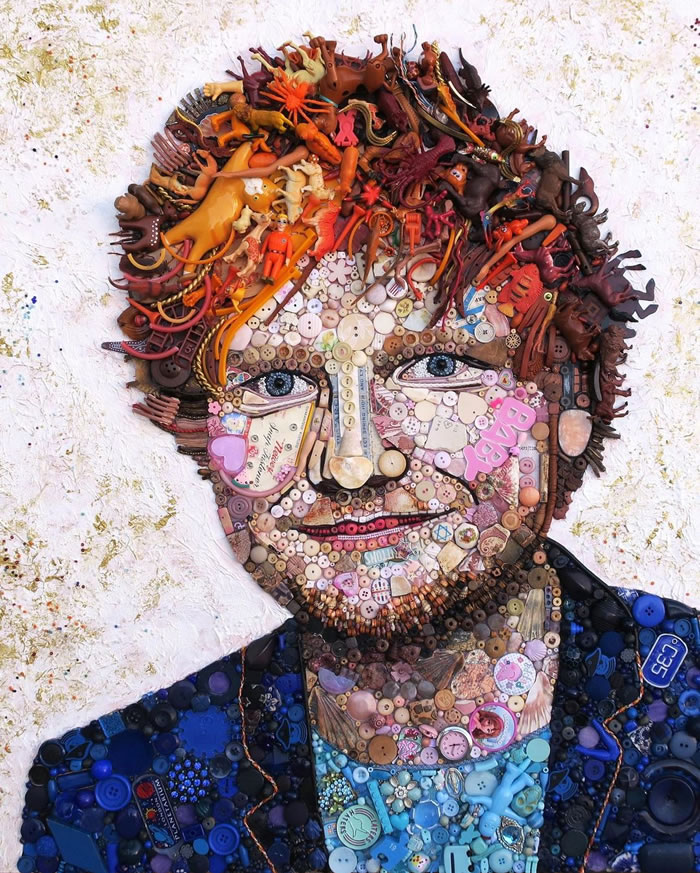 #14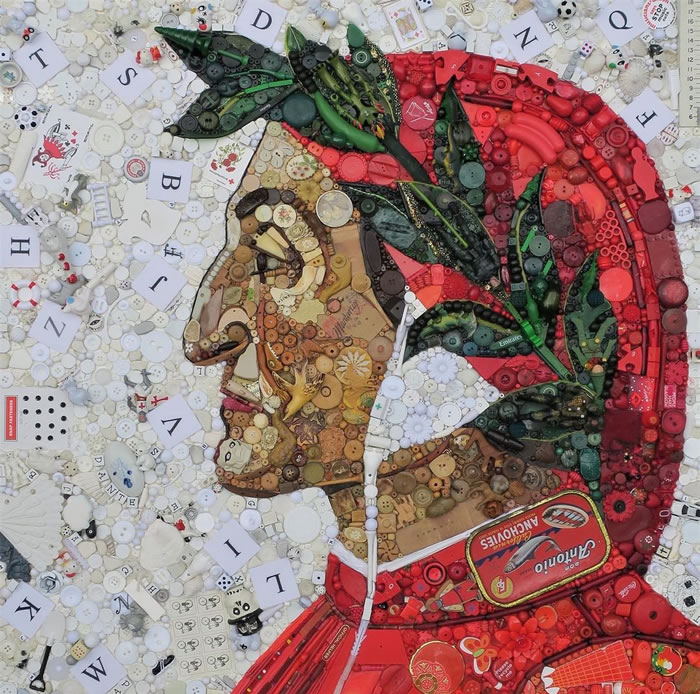 #15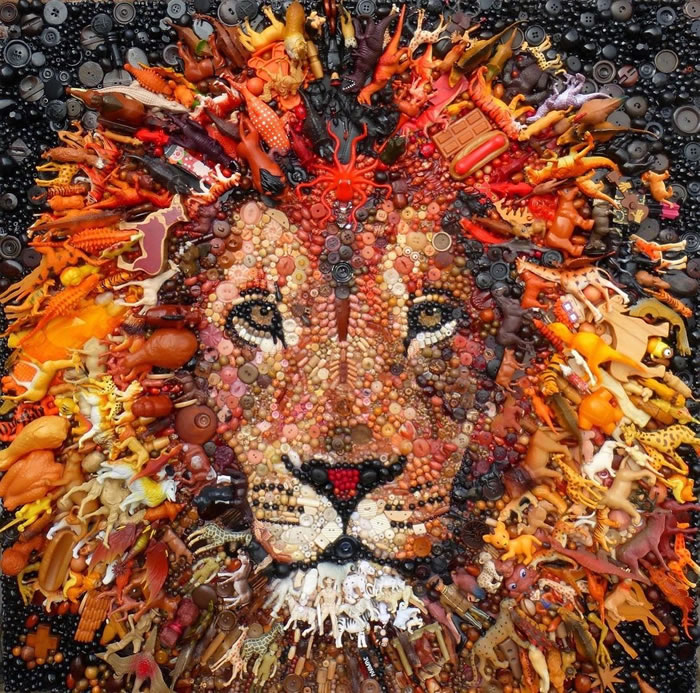 #16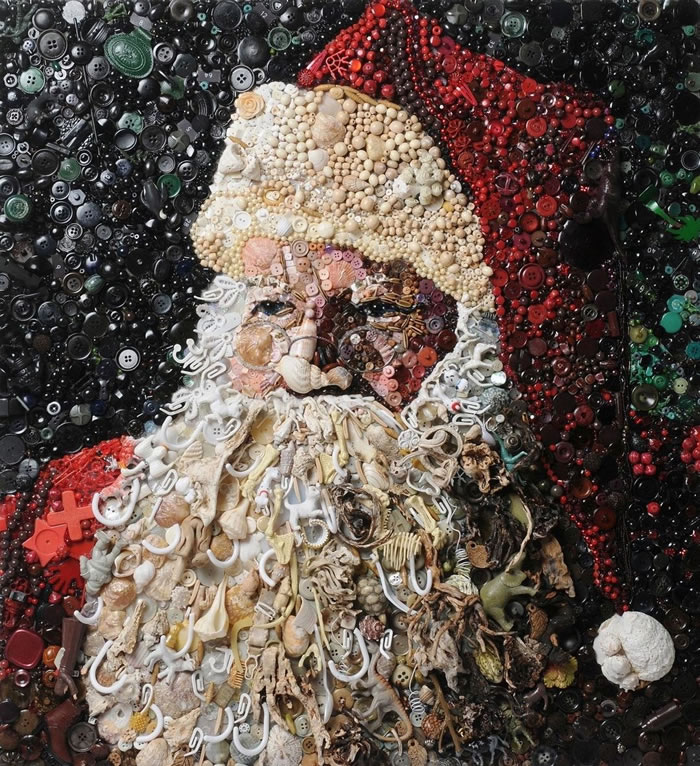 #17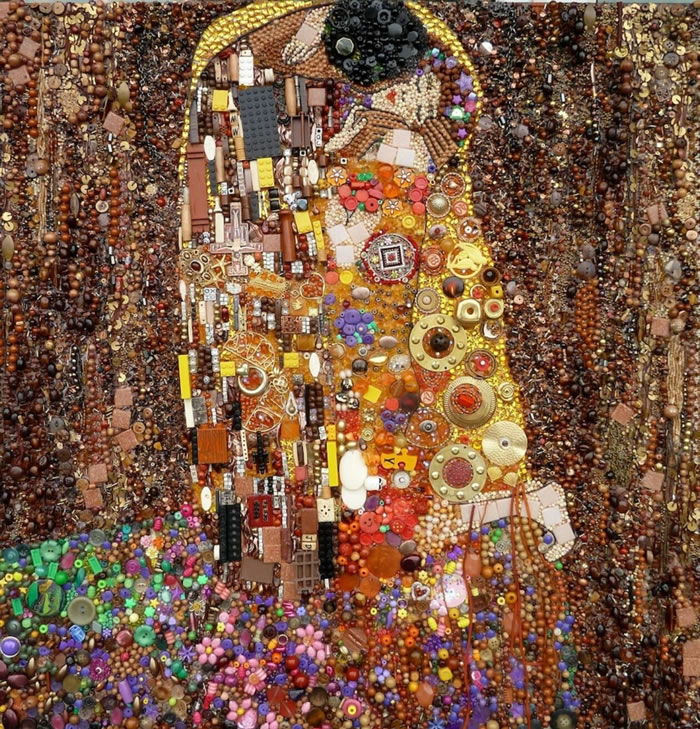 #18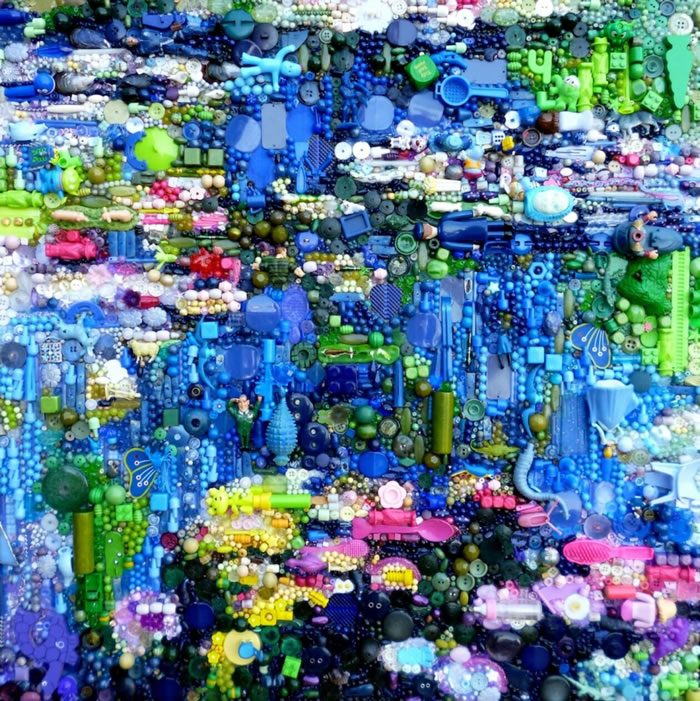 #19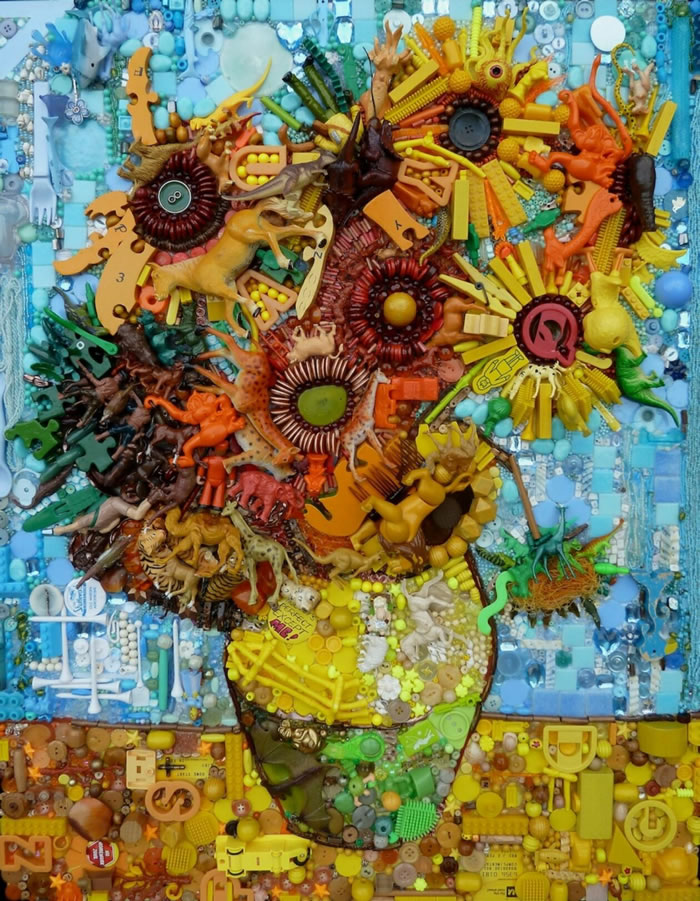 #20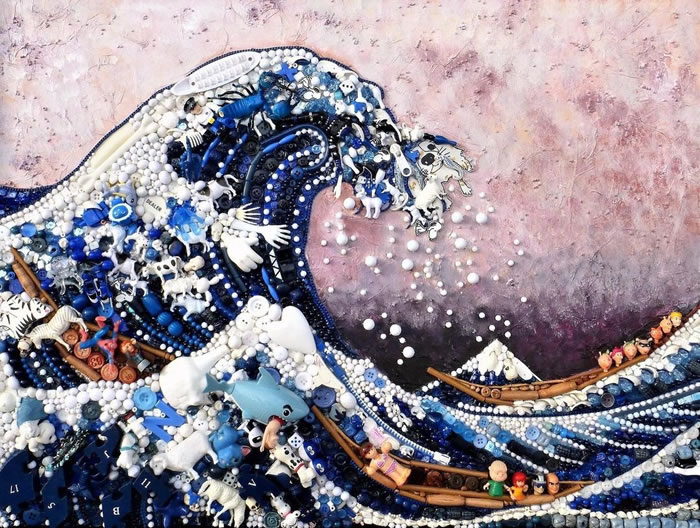 ---
Related Articles: