Creating an outstanding dating profile is a tricky task since a whole bunch of different aspects must be considered. Each section should be worked through with a thorough and creative approach to ensure good results. But why would you try so hard, you might ask? Even if online dating implies simplification of the process of seeking love and casual dates, it's your task to create a personal page that will attract other singles on the site. And the first step to making you stand out is to upload a good profile picture.
Start with Classic: Pictures That Clearly Show Your Face
The "selfie" culture is firmly entrenched in the life of modern humanity. We can't travel, hang out with friends and family, or even just enjoy the moment without taking at least one selfie. For us, it has long been the norm and is not considered odd as it was just ten years ago. So, when it comes to choosing a photo for your profile on a dating site, consider your selfies first. However, to choose a photo that will bring results, you must first decide on the purpose of your dating journey. If you pursue casual dating goals and use a hookup site, you have free hands and more possibilities than those using matchmaking platforms for serious relationships.
But for your selfies to attract other hookup site users, it's highly recommended that you use high-quality images only. Since we mostly pay attention to appearance when choosing a partner for casual hookups, you must ensure your face is clearly visible in the photo. So take a head shot or choose a suitable photo you have and crop the image to fit the thumbnail.
If You Like Traveling, Make Use of That Too
If you use a regular matchmaking site or don't like to take close-up pictures, you can still attract users with your profile. If you live a life of travel and have been to many places, why don't you make use of it? Maybe you love hiking or are crazy about urban architecture; even a simple photo of you enjoying a sunset would work just fine. Upload a photo with some spectacular historic building in the background or a picture taken from a bird's-eye view with you standing at the high point of some mountain. Scroll photos from the recent vacation and pick a few where you think you look your best and where the background is eye-catching enough. Then just choose the best one and set it as your profile photo!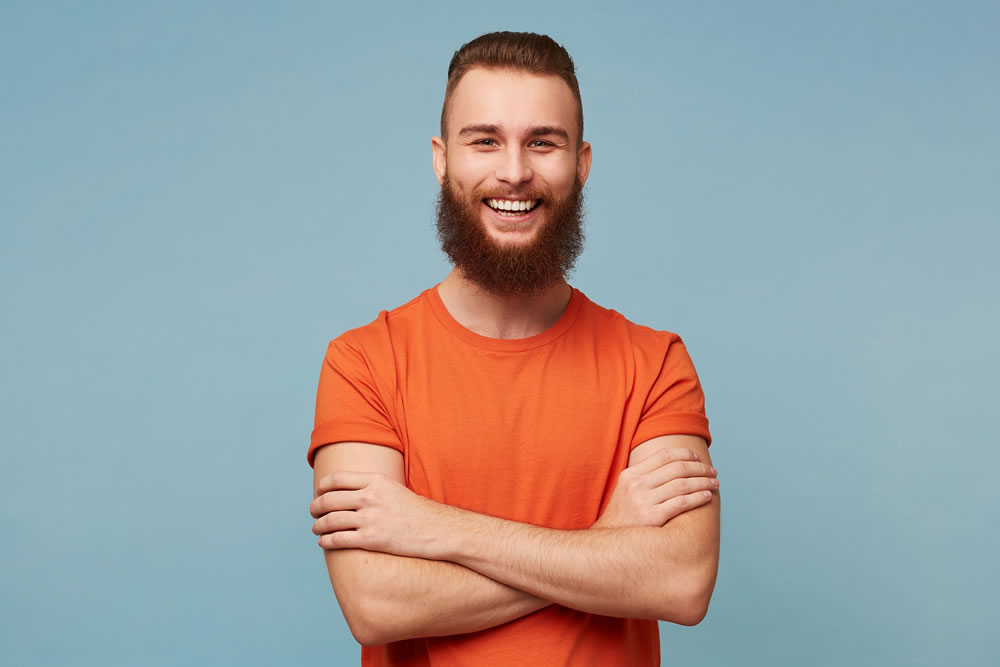 Don't Forget to Delete Unnecessary Details from the Background
You've probably heard how often people on the Internet make fun of those who upload videos and photos of themselves with a horrible mess in the background. No matter how good your looks are, this kind of attitude depicts you as a sloppy, irresponsible person, which usually puts people off. Since your profile picture is your business card, such an attitude is unacceptable. Whether you're looking for a serious relationship or a one-night stand, no one wants to get involved with someone who can't keep their room clean.
But if you happen to take an awesome selfie in a hurry but forgot to clean up the mess beforehand, it can still be saved. Using a free trial version of any photoshop, you can remove most unwanted elements from a photo using tools like "Eraser," "History Brush," "Patch," "Select Tools," and so on. Or, for example, if you took a photo against a sea harbor, but there were a few strangers in the frame, you can remove them from the image using the same tools.
So-called "clean" photos attract much more attention than ones taken in a hurry, with many distracting elements in the background. All known Instagram and Facebook bloggers use this technique regularly, so why don't you try it too?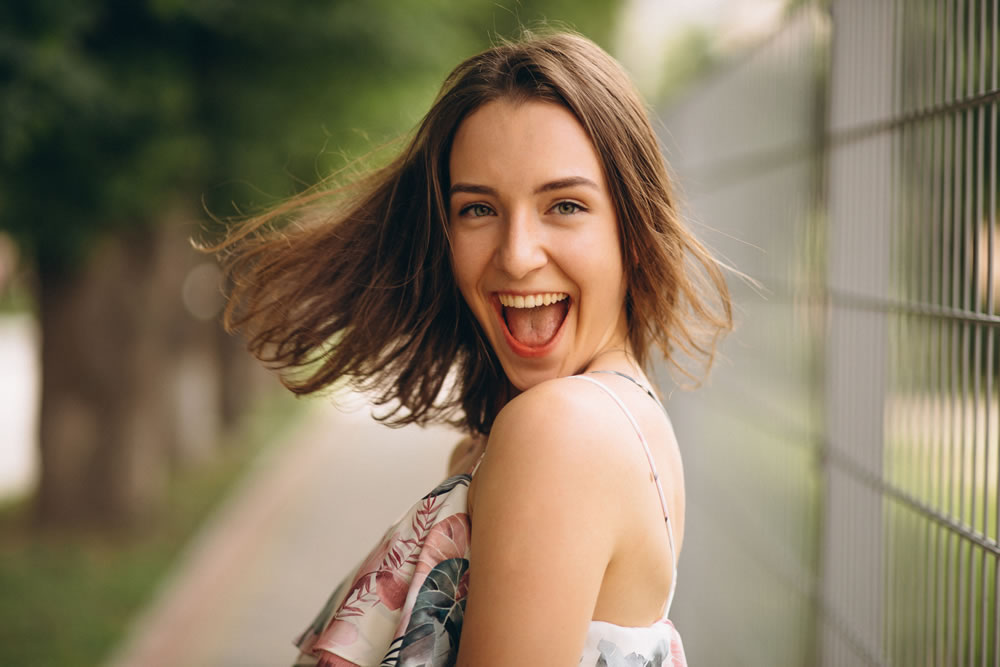 Stay True: Go for Photos That Demonstrate Your Personality
And last but not least, make sure you go for photos that align with your personality. Having taken a look at your profile picture, a regular user must get an understanding of your approximate age and what kind of person you are. Of course, you can't tell your life story with one photo, but it must still represent you the way you are.
Some people photoshop their selfies to the point where it becomes impossible to recognize them. Some put on all kinds of jewelry or take pictures in front of other people's expensive cars to create an appearance of status and wealth. And some try to follow trends so hard that instead of showing their real selves, they pretend to be someone else currently trending on the Internet.
All of it leads to the fact that users on dating sites from the very start get the wrong perception of you and begin to demand that you conform to their perceptions. Which, in its turn, leads to nothing but conflicts. This approach works equally bad for casual dating and serious relationships because putting a fake photo on your dating profile does not improve your reality. And when the moment comes to meet your partner in real life, all the lies come out, making the whole thing just embarrassing.
Is it hard to choose a picture for your dating profile that can guarantee results? In a way, yes. But if you follow the tips we have given today, the process will be much easier! Arm yourself with a decent camera, learn some poses, choose good scenery, and go get the best photo to attract singles online!
---
You can find our previous articles: