Here we are introducing a new Ebook for Timelapse Photography written by famous photographer Ryan Chylinski. Beginner, intermediate and advanced shooters will learn by step-by-step examples the art and science of time-lapse photography, start to finish.
Learn time-lapse with 350+ easy to understand examples, workflows, walkthroughs, and diagrams covering intro and advanced topics.
It's been said that photography takes an instant out of time and holds life still. Time-lapse photography collects those instants and ignites life with incredible motion on a timescale you control. Get started and unlock the amazing hidden change all around you.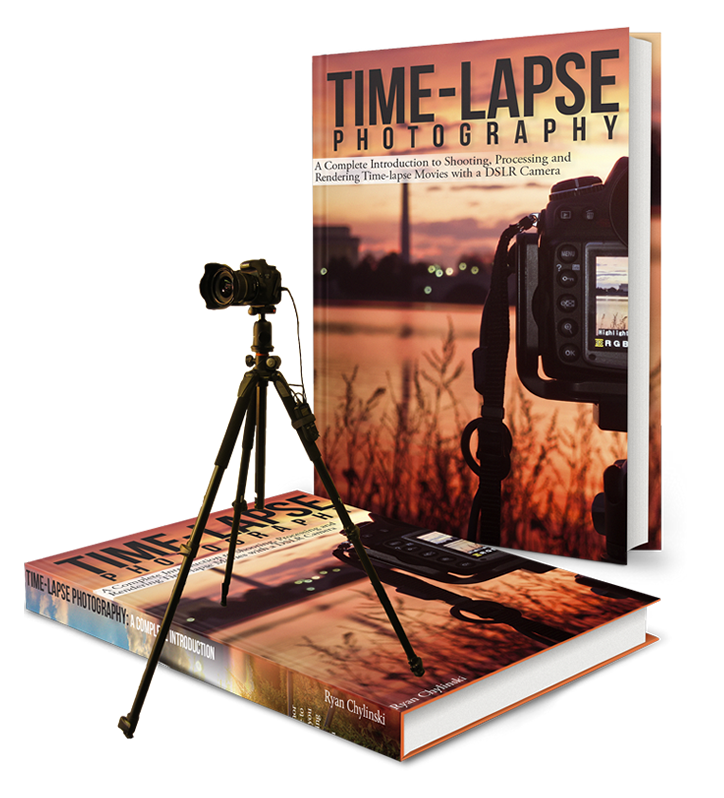 The six most important topics you'll learn:
Time-lapse gear from basic to advanced: cameras, tripods, intervalometers, ND filters, lenses, and time-lapse motion control devices (motorized sliders, panning, tilting)
Balancing time-lapse image settings, how to fit all those pictures on your memory card and the important considerations regarding aspect ratio and HD quality
How to shoot time-lapse: composition, exposure, dragging your shutter and selecting the right time-lapse interval to get the look you want
Time-lapse flicker: What the heck is it, how to prevent it, and if it does occur how to correct it
Creating the time-lapse movie: Everything you need to know about time-lapse video software, easy to follow workflows and walkthrough of free and not so free rendering applications, codecs and frame rates, output settings, adding music and effects and where to upload and share
Test your time-lapse skills! Intro challenges covering astrophotography time-lapse (Astrolapse), flicker free day to night transitions (the time-lapse Holy Grail), HDR timelapses and time-lapse motion control devices

Time-lapse Photography A Complete Introduction eBook Preview