It took me several months to a year to figure out how only few Photographers could pull out some of the most beautiful photographs of the Birds. The interesting and more intriguing fact was that they did it consistently!
How did they do it?
You might have been following some of your favorite bird photographers in Google+ or Facebook as I do. Have you been wondering how they pulled off those beautiful photographs of birds which you dream of taking? Or have you wondered how they achieve fantastic Bokeh in the background?
To be honest, it's not that difficult to do! Don't think so? Read on.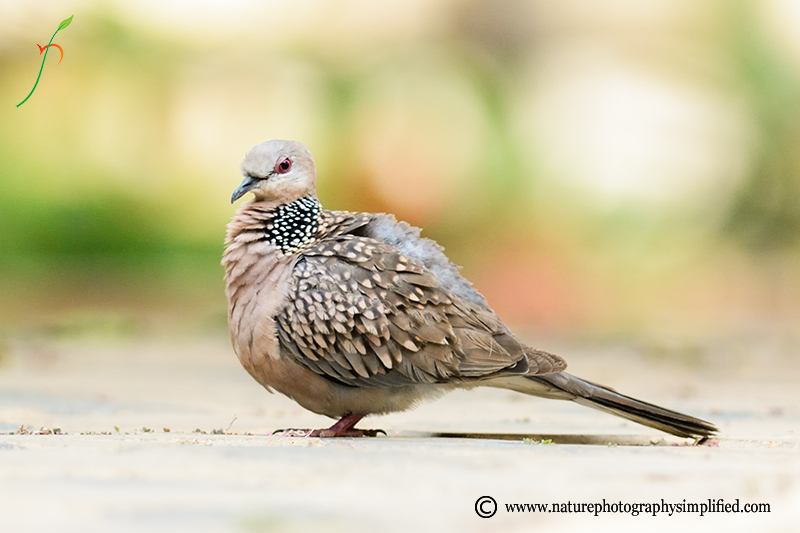 You can take these kinds of appealing photographs of birds with simple changes as described in this article
Before we start, let me ask you a very simple question. What would you do when you see a beautiful bird in front of you?
Do you start clicking immediately?
If your answer is yes, then you will be delighted to learn this bird photography tip which will change your photography forever!
Control Your Shoot at Sight Instinct
If you are following shoot at sight orders that you get from your brain, then you are most likely not getting the pictures that you want.
But don't be frustrated. It's a very common problem that all of us have.
Solution is to restrain yourself from the urge to take a photograph the moment you see a bird. It will be very difficult at first, but with practice you can do that.
This will allow you to relax and concentrate on image making process.

Shoot at sight produces pictures like this one. Main subject of interest merges with the background since I took this picture from my eye level
Check the Background
Always remember, Background makes the picture.
Few years ago, I went out for a Photography trip with my friends and an experienced wildlife photographer.
We reached the place at around 10am and it was too sunny for any good photography. We thought of photographing Dragon flies instead of wasting time. We took several photographs at several different angles considering the fact that we have to get appreciated by the wildlife photographer!
However, we all failed to impress him.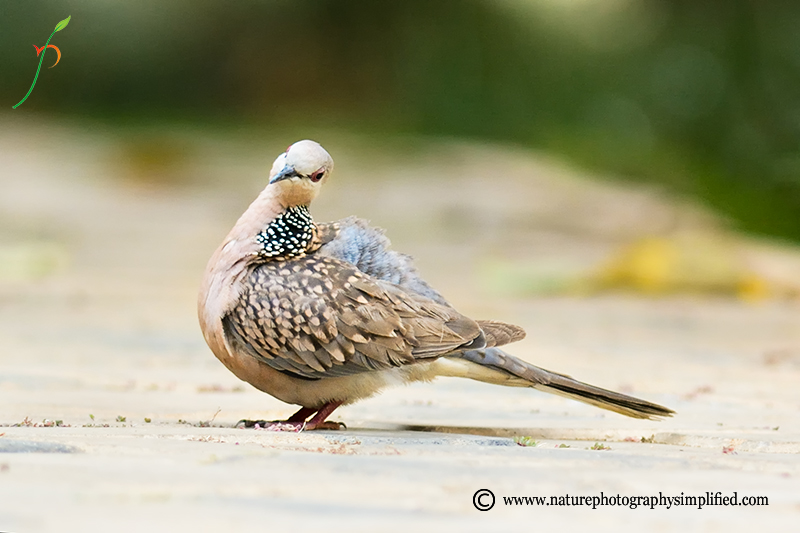 Though the pose of the Dove is quite interesting, the background distracts the viewer's attention on the bird
He immediately recognized our mistake. He told us that "it's the background which makes the picture". Thanks to him for introducing us to a whole new world!
We set out to photograph the Dragon flies again, but this time we were much careful about the background. I took his advice quite seriously and took almost half an hour to an hour to make a photograph that got acknowledged.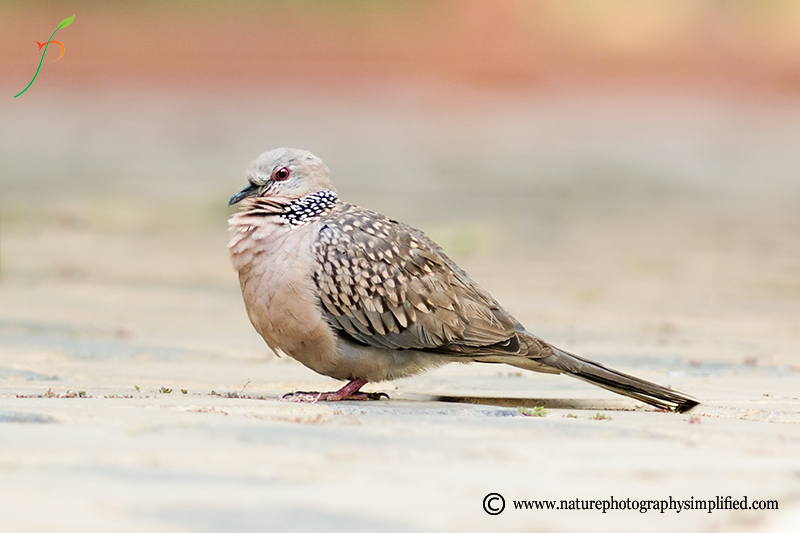 With a slight change of angle and position I was able to pull out a pleasing Bokeh in the background
Change Your Perspective to Change the World!
It's a common tendency of human beings to photograph a subject from our eye level. Our perspective of our world is completely different from the Bird perspective.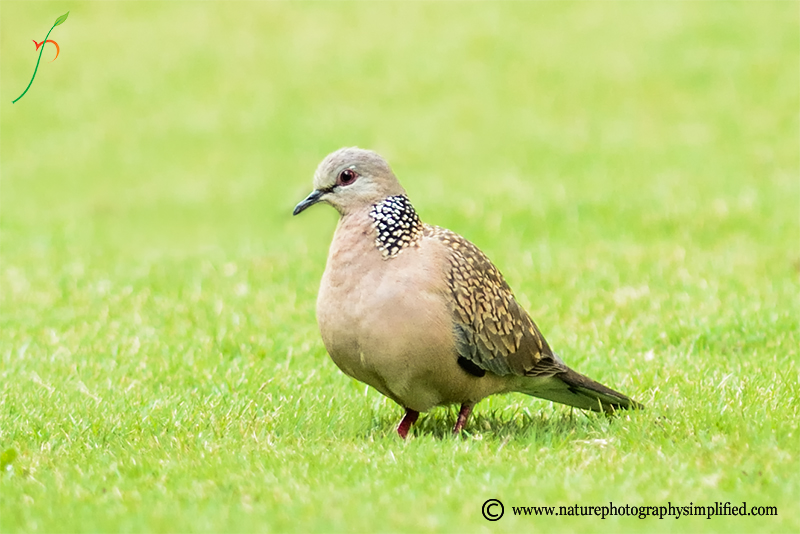 Yet another example of taking photograph from height more than the bird's height. Bird overlaps with the background ruining the great results
If you photograph a Bird from your perspective, then most of the birds will look like dwarfs or powerless living beings.
However, if you look from the Bird's perspective you will see its world! It's a new world altogether!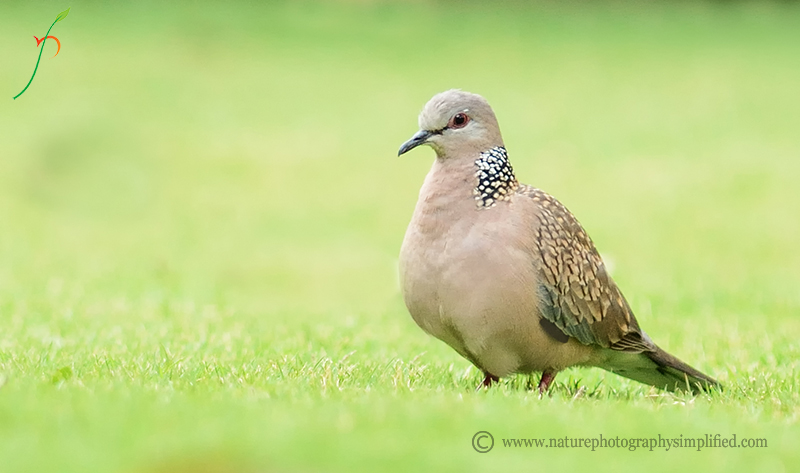 From a Bird's eye level, I was able to reveals its beauty and its beautiful world!
Get Down and Get Lost
Get to the Bird's level. Go as low as you can to see the bird from its eye level. There are several advantages of doing this:
You will slow down
You will change your perspective
You will get better background
You will increase your chances of getting beautiful Bokeh
You will get beautiful results
You cannot discount any of the above points with just a simple change. Just get down to bird's eye level! Isn't it simple?

The Bokeh effect and the bird's pose make it a special photograph, atleast to me : – )
You might be wondering, why I have used Get Lost? Well, there is a solid reason behind it.
When you try getting really low to the ground, you will tend to hesitate since the onlookers may think you are crazy. I have faced this situation every now and then.
But, when you get involved with the Bird and when you are mesmerized by the Bird's behavior, you will forget your world and enter Bird's world!
It is an amazing experience to get lost in other's world. Here are some more photographs to show my experience.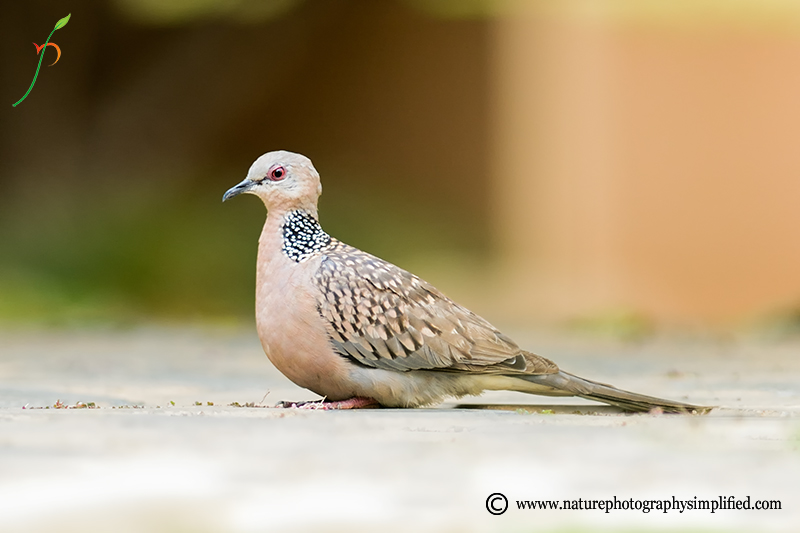 Try not to settle with just one photograph. Try various possibilities and try various backgrounds. You will be amazed with the results!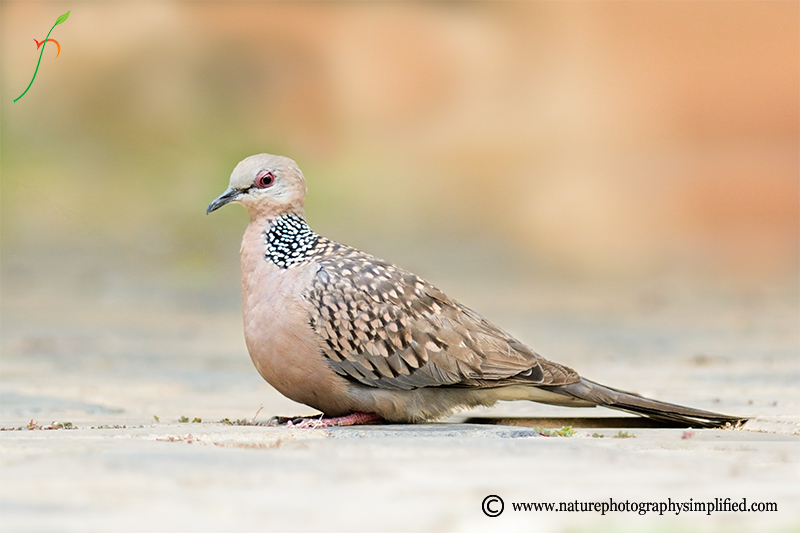 Try not to settle with just one photograph. Try various possibilities and try various backgrounds. You will be amazed with the results!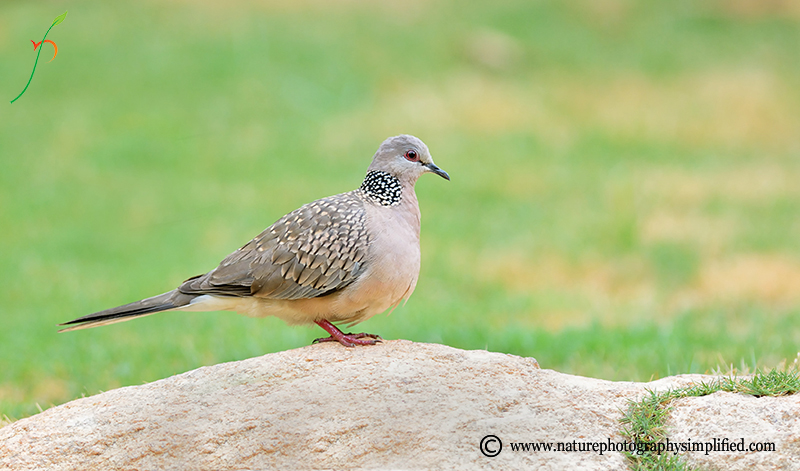 Try not to settle with just one photograph. Try various possibilities and try various backgrounds. You will be amazed with the results!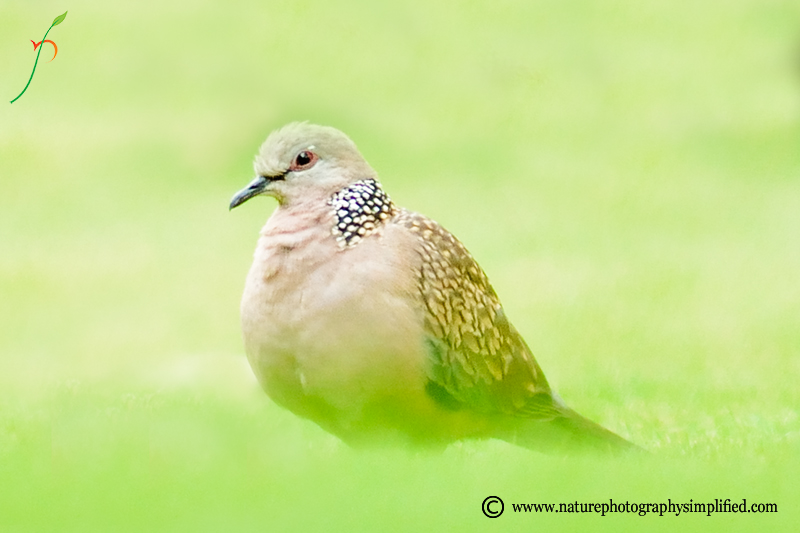 In this photograph, I have gone down to as low as I can and included foreground that gives this Angelic look to the Dove.
Just remember that you can produce amazing result with just one bird.
Always try to spend lot of time with one bird than to try photographing lot of birds in small amount of time.
Try it to believe it! Have Fun!
For more Bird Photography Tips download my FREE eBook "15 Incredible Bird Photography Tips for Beginners"
Author Info:
Prathap is the founder of Nature Photography Simplified blog. He is the Author of the eBook 15 Incredible Bird Photography Tips for Beginners, a 52-page in-depth practical guide to bird photography which you download free from his blog.