David J. Carol is a photographer, writer, curator, editor, teacher, lecturer, and publisher. He attended the School of Visual Arts and The New School for Social Research where he studied under Lisette Model. He was the first assignment photographer for The Image Bank photo agency (now part of Getty Images) at the age of 26. He recently retired after 25+ years as the Director of Photography at Outfront Media (formerly CBS Outdoor) to become the Editor-in-Chief of Peanut Press Books. He loves giving photographers a platform to share and discuss their work with the photographic community. He is able to do this as a contributing writer to Rangefinder Magazine and PDN as well as doing portfolio reviews at such varied venues as The Palm Springs Photo Festival, PhotoPlus Expo in NYC, ASMP Fine Art, APA, Filter Photo Festival in Chicago, Slow Exposures Festival in Georgia, The Center for Fine Art Photography in Colorado and The Savannah College of Art and Design.
David is the author of four monographs, 40 Miles of Bad Road…, ALL MY LIES ARE TRUE…, "THIS IS WHY WE CAN'T HAVE NICE THINGS!" and his latest book, NO PLAN B. He also completed a trilogy of books, "Where's the Monkey?", "Here's the Deal!" and "All My Pictures Look the Same." with Cafe Royal Books, London.
Statement: "I started a photo project in 1978. It's called "Take Pictures". Still working on it."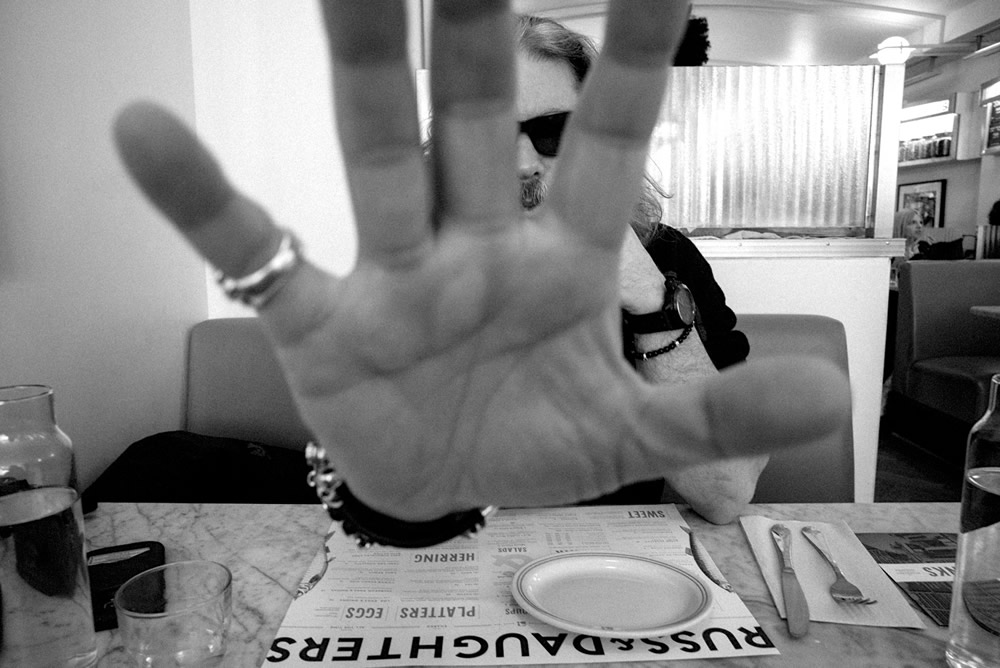 You can find David J. Carol on the Web:
What is your first childhood memory?
I have a memory of hiding behind a very heavy, thick red curtain. It turns out that my grandfather had a catering hall that had these type of curtains. So it's probably a memory from around 3 years old.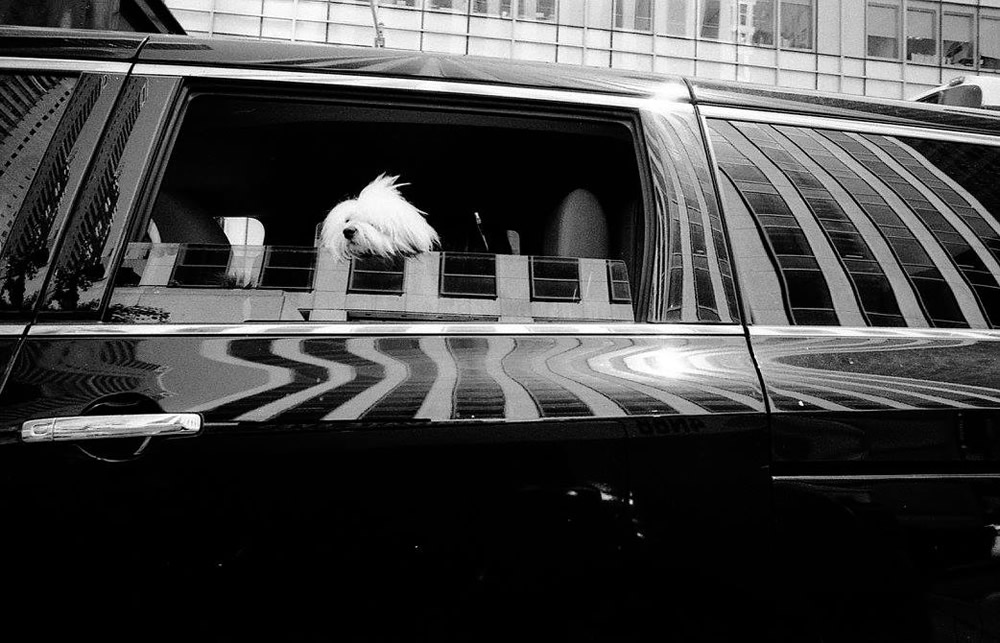 Are you still learning who you are?
I know who I am now and who I have been at different stages of my life. I'm learning to simplify my life even more. One day the learning will end.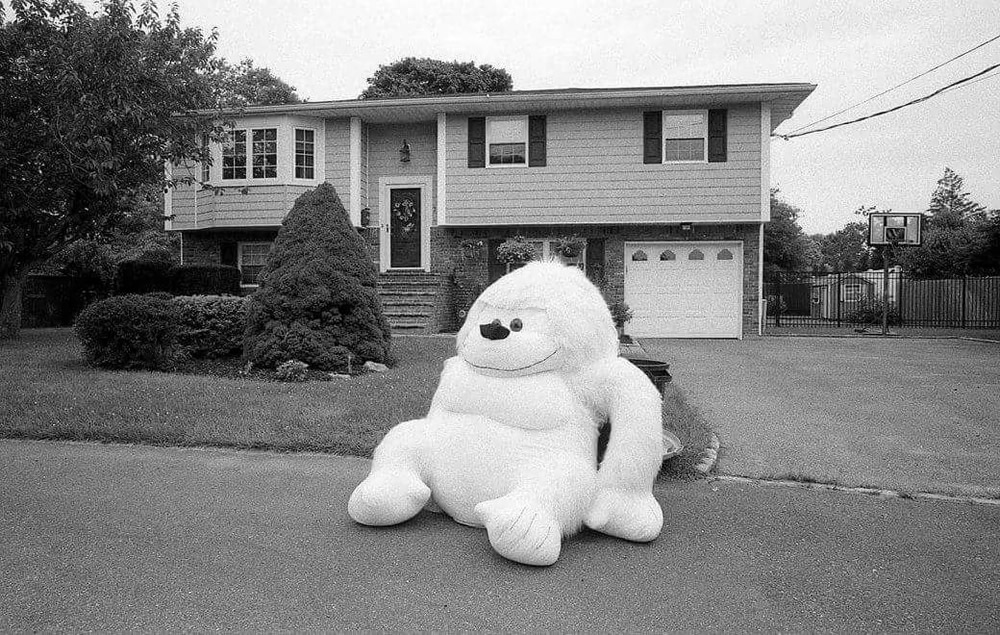 Who are you when no one is looking at you?
Im pretty much always the same. I guess when nobody's looking Im more introspective. I'm quieter when nobody's looking.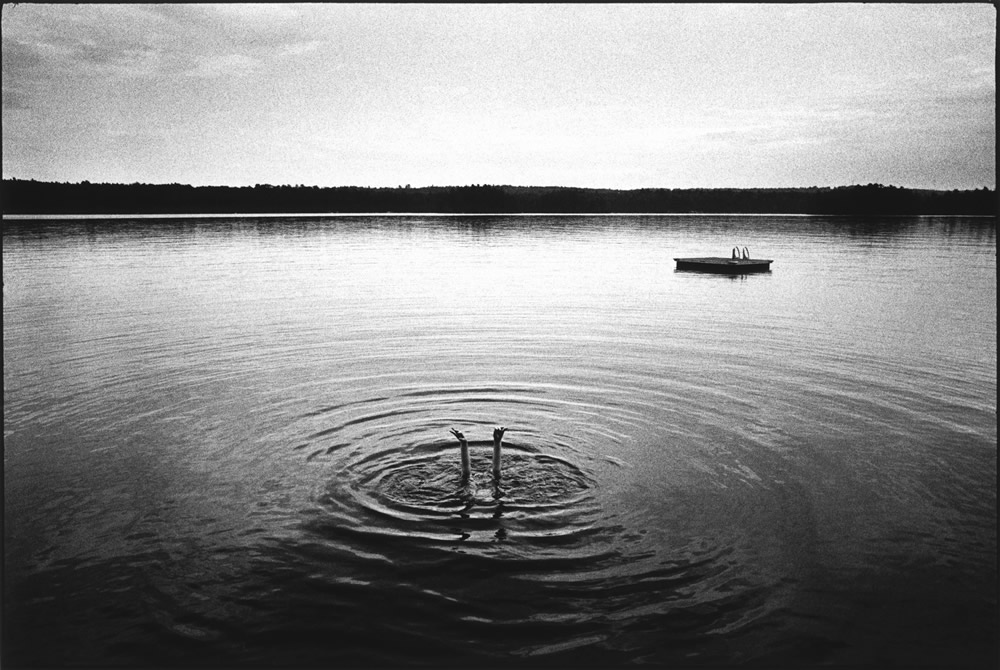 What got you involved in photography in the first place?
My friend Frank Russo got a camera for his 21st birthday. It looked cool and fun so I got one too. I was 18 at the time. It was Frank's mother fault I do this!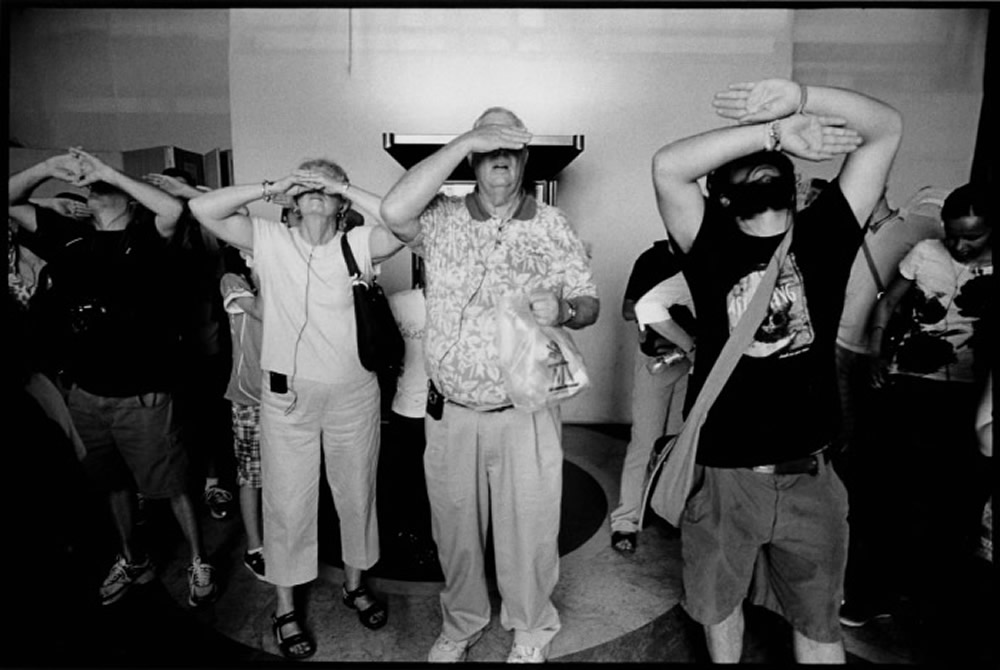 Ansel Adams once said: You bring to the act of photography all the pictures you have seen, the books you have read, the music you have heard, the people you have loved. Could you tell us about your favorite photographs, books, music and people who are closest to you?
Could I? Yes…Will I? No, to be perfectly honest I want the pictures to tell my story.
There's a thin line between invading people's privacy and taking their photographs. Why do ethics matter?
I do not photograph people that cant "defend" themselves. I take pictures for me. I'm not a journalist and I'm not trying to change the world. I have no interest in photographing the homeless, people with obvious infirmities and people that have no place to hide. Is this ethics? I dunno, but it seems mean and uninteresting to me to photograph these folks. They have enough problems already.

Bruce Gilden claims that photography is a voyeuristic medium. Does it resonate with you?
There is no doubt in my mind that I'm a voyeur.
Have you ever acted rude in front of people you have tried to photograph?
Not that I'm aware of. I prefer to act rude when I'm not taking pictures!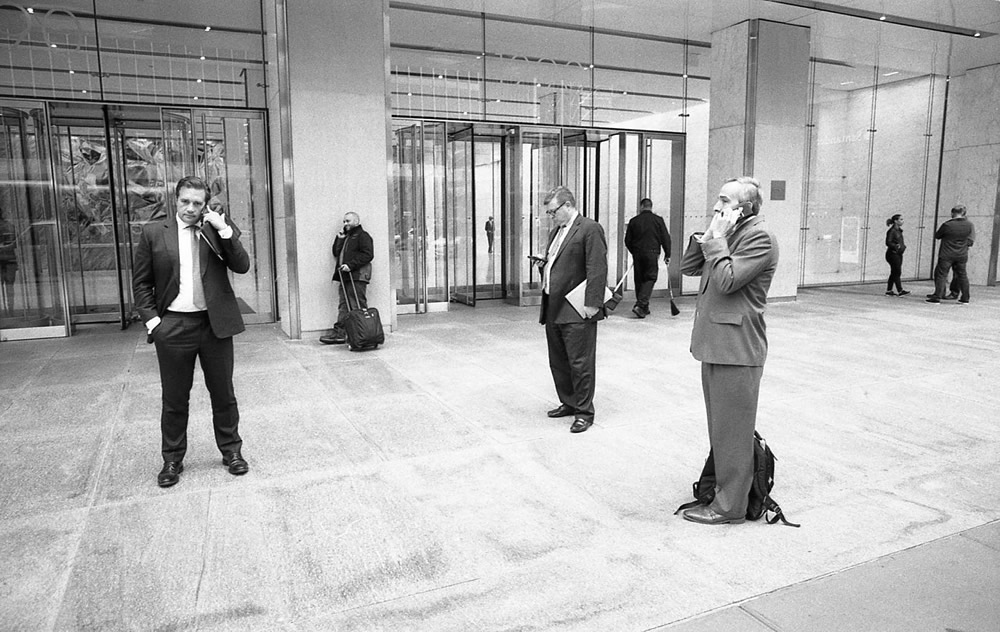 Have you ever been following your subject that the person could eventually think you're a stalker or a pervert?
I cant control how I'm perceived by the people I photograph but I don't stalk people. I'm not even sure what the question means.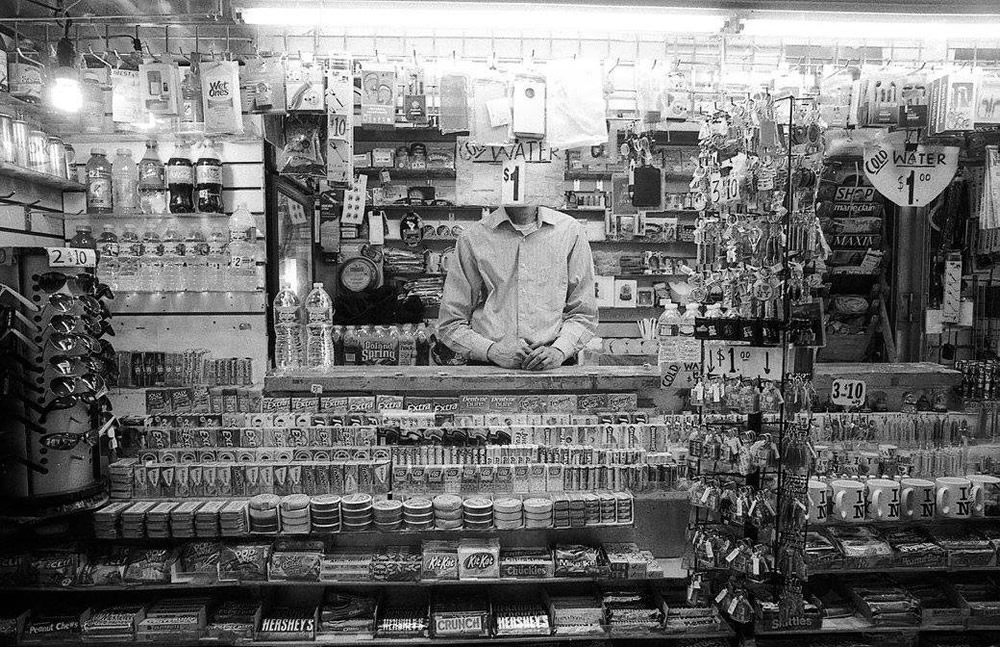 Gloria Steinem once said: The truth will set you free, but first it will piss you off. Are you getting nervous when someone goes deeper and scrutinizes your work?
Nope. I'm always amused at how my work is perceived or interpreted. At this point in my life, I'm bulletproof as far as criticism. I like praise more than negativity, but I'm so content and satisfied with my photography that even praise doesn't affect me much. What is scrutiny? What is the critique? Someone's opinion? Is it arrogant to say "I couldn't care less"?
What if you take images for a couple of years and don't get a positive audience reaction? Would you be still taking them?
I started a photo project in 1978, its called "Imgonna go take pictures", I'm still working on it. The first 18 or so years of my professional career nobody saw my personal work. I had no audience and that was fine. For my 30+ years as a commercial photographer, I took pictures for money and to please other people. I hope I made them happy since they made me happy by paying me. I shoot what I shoot for myself because it makes sense to me. The luxury of shooting for yourself is exactly that, you shoot for you and only you.I never take photographs with an audience in mind. But if people end up seeing my pictures and they like them, well that's just icing on the cake.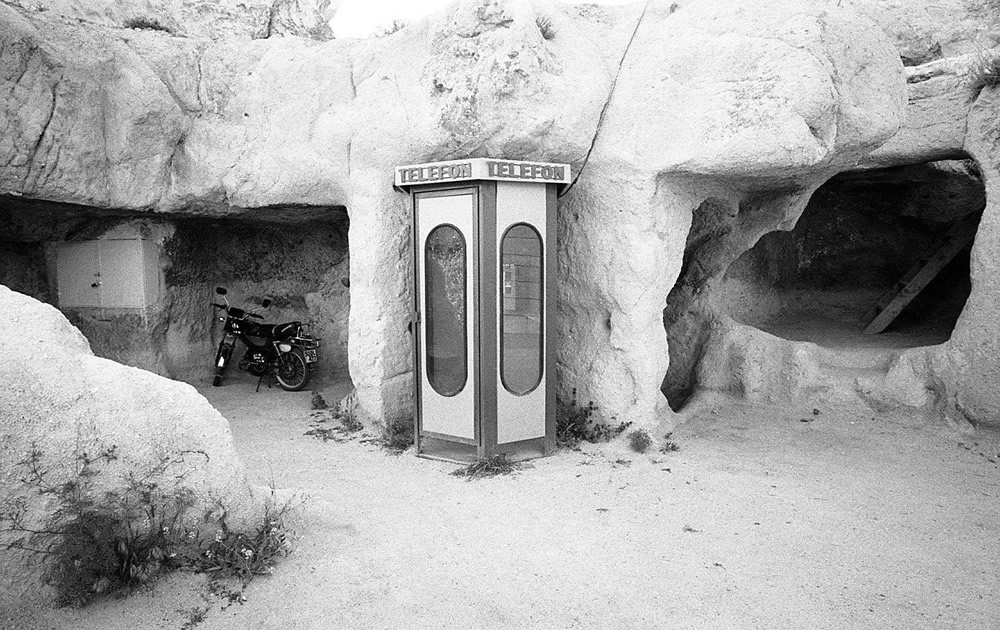 Do you often get jealous of someone's achievements?
In photography? Never. Maybe in golf… lol
If you could wake up tomorrow in the body of another artist, who would you choose and why?
Wake up being someone else? Nope, I don't see any upside.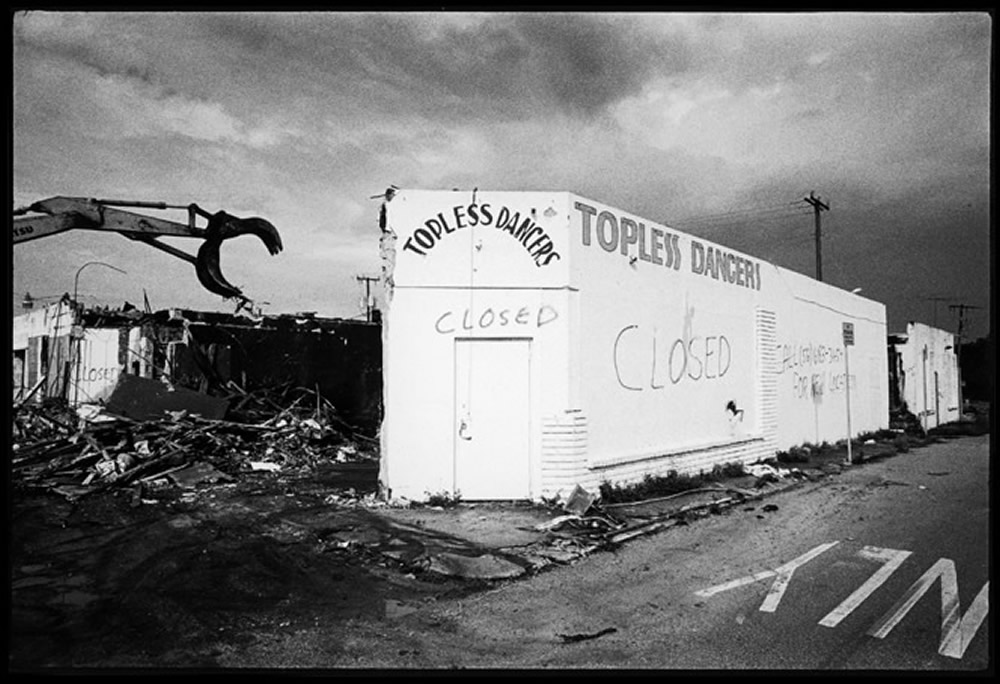 What artist made the most impact on you and why?
Today's answer is Robert Crumb, but it changes all the time. Crumb made great drawings that at the time I first saw them I thought they were about silly and absurd things. Just like with Elliot Erwitt did, Crumb helped me realize you can do work that only matters to you and you alone and that's okay and valid.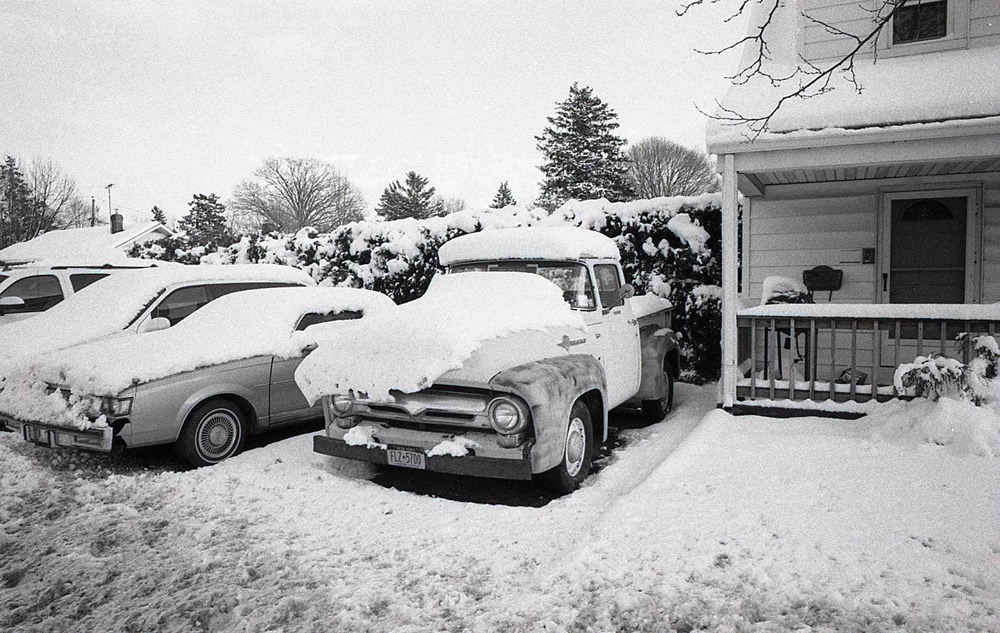 If you could have personally witnessed a perfect street scene at the right decisive moment, what would you want to have seen?
I already have and I took a picture.
If you could witness and photograph any historical moment of the past, present – or future – what would it be?
The inevitable explosion of the sun…that gives us 7 minutes to shoot, right?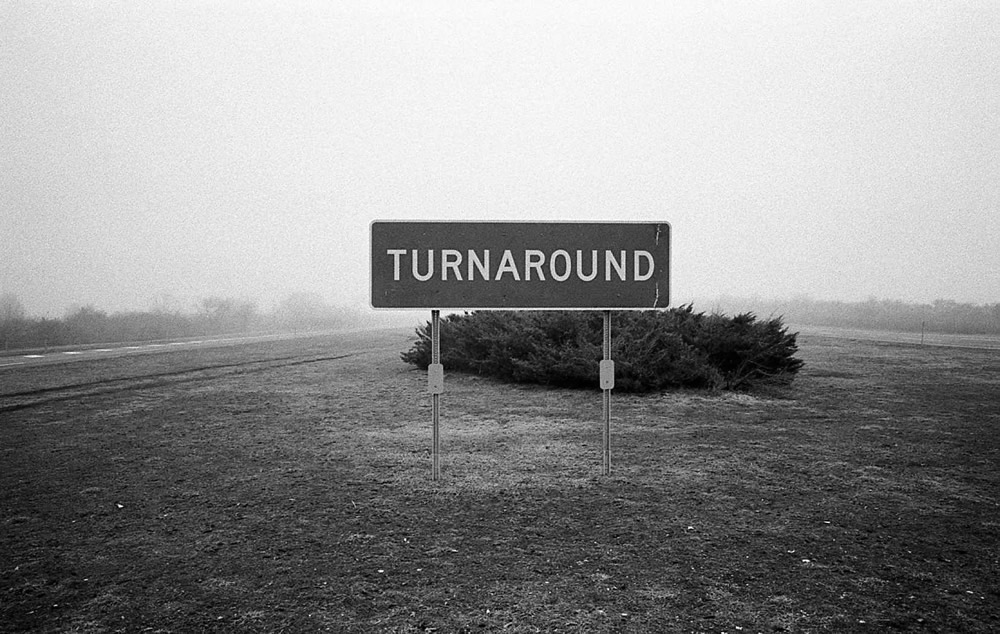 What's on your photography bucket list this year?
Hmmmm… I'd like to get at least one more good picture this year.
What do you like to do outside of photography?
There is no outside of photography. My family is way more important to me than photography but photography is still involved. But I'll give you the simple answer. I like food, sleeping, golf, thinking, driving and taking pictures. Oooppps…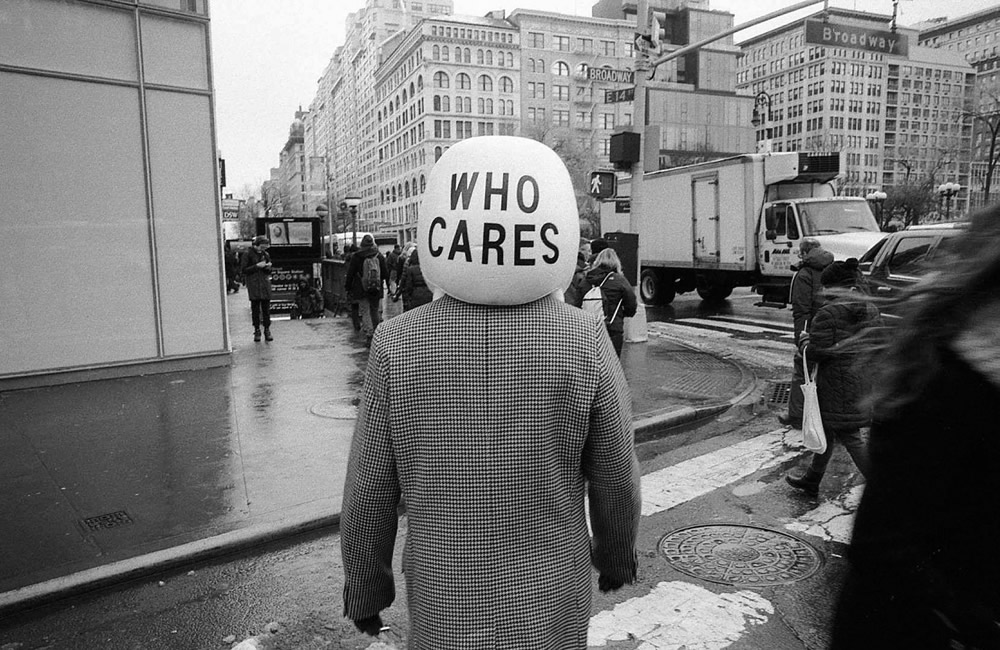 Blind and live forever or be able to see and die in a couple of years?
I don't want to live forever. That would ruin everything. Who wants to watch a movie with no ending?
What do you want your tombstone to say?
Great Dad!
About Arek Rataj
"You Can Shoot. Can You Talk?" is a series of interviews created by Arek Rataj. He is a Qatar-based journalist, contemporary photographer and educator.
Arek was born in a small industrial district in communist Poland under the Soviet Union dictatorship. In midst of this human misery, political hypocrisy, environmental dirt and ugliness, he became particularly sensitive for all signs of beauty and transcendence.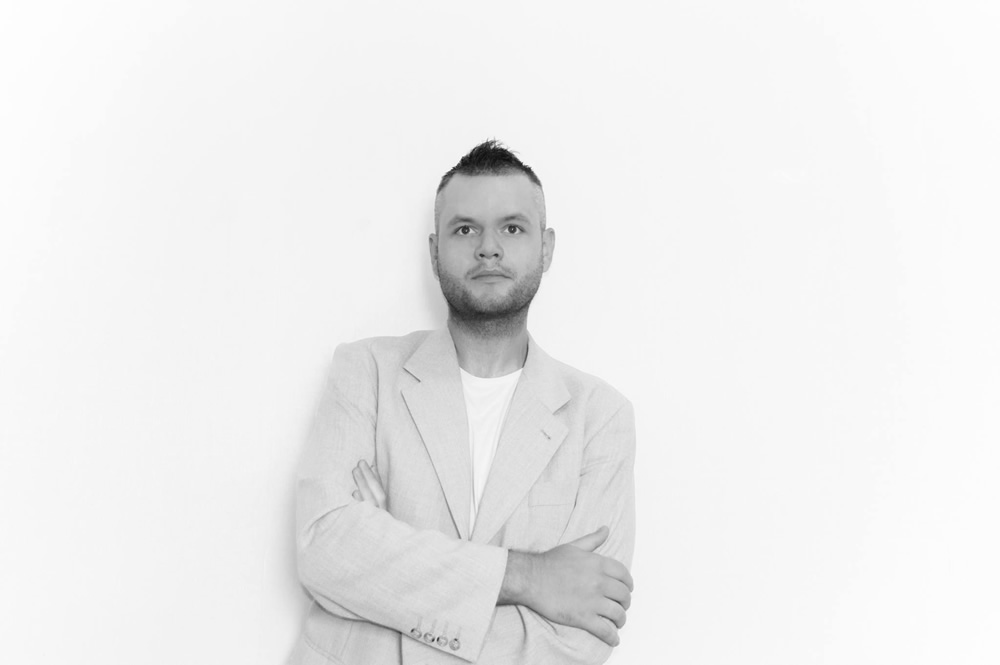 You can find Arek Rataj on the Web:
Copyrights:
All the pictures in this post are copyrighted David J. Carol. Their reproduction, even in part, is forbidden without the explicit approval of the rightful owners.