Juxtapositions at its very best, Chu Viet ha from Vietnam impresses us with his fantastic portfolio on street life. Be it the decisive moments or the story within a story or decisive moments, Chu shows us what he can do best. In this fine interview with 121clicks.com, the photographer shares an idea or two about his street techniques and what needs to be done towards perfection. Take a read..
Could you please introduce yourself to our readers?
Hi. I'm Chu Viet Ha, from Hanoi, Vietnam, currently working at a construction corporation. I have pursued street photography for approximately two years.For me, street photography is a significant passion.. It facilitates me to connect with the world and fight back the high pressure at work.
Is there any rules you follow for contemporary street photography?
I have two fundamental principles when it comes to street photography. Initially, I have a strong desire of making everyone, either professional or amateur observers, to be parts of my picture. I want that they fell like they were living in that moment. That's the reason I always try to get as close to the subject as possible. I got so much inspiration from the famous quote of my personal hero – Robert Capa – have said: "If your pictures are not good enough, you are not close enough". Moreover, Im a huge fan of "decisive moment", I adore the moments, I always try my best to capture the very minor moment in daily life.
What do you think is most important for a street photographer today and how to sharpen that trait?
The most important thing with a street photographer is to receive and to reproduce. By "receive", I mean to see the beauty. Beauty is in the eye of the beholder, no view is better than other views. However, what makes a photographer different, lies in the latter: to reproduce. I mean the ability to create surprise, and strong feelings as love, joy, or even hatred for the observers. Your personality can be expressed through your pictures.
To obtain these skills, you need to put much effort. In addition to born talent ( which accounts for no more than 10%), you need to be hard working. Besides, follow your inner instinct.
In your idea, what makes a good street phtograph?
From my point of view, a good street photograph consists of moment, content and the so-called "message". Interesting moments will affect not only the eyes but also the mind of the viewers. Content, or "meaning", acts as a thread to get the full hang of the pics. Through it, we can imagine the people, the environment at which the photographers were. Last but not least, if a photographer can deliver his message to the society, to other people, it will be great.
It is hard to attain all these traits in a pic, so the moment ifself in some case do please the street photographers.
Your gear?
In the recent years, i have utilized Fujifilm XT1 with 18f2
Your Inspiration?
I grow my very first inspiration from my camera. It needs to be beautiful, convenient so thay I can bring it anywhere. The colorful aspects of life can be counted as my second source of inspiration. In Hanoi, I found myself absorbed in the tranquillity around Hoan Kiem Lake as well as the busy life of workers at Dong Xuan market. Lastly, viewing the soul work of other photographer gives me a big encouragement. I have learned a lot, from their angles to their way of carrying out a task.
How to get rid of fear on streets?
I think that there is no other way than to cope with it. Just convince yourself that you are on a comfortable trip with the camera as your partner. And hard-working, again, plays a large part. Once you go capturing a lot, you will get used to your fears, and they will no longer be a problem.
One fine piece of advice for aspirants and your fans?
I hold a firm belief that when purchasing street photography, in particular and photography in general, we need to put our hearts into it. Like said before, Im a fan of decisive moment. I love to capture the very minor detail in my daily colorful life. Simplicity is the most sophistication and vice versa, isnt it?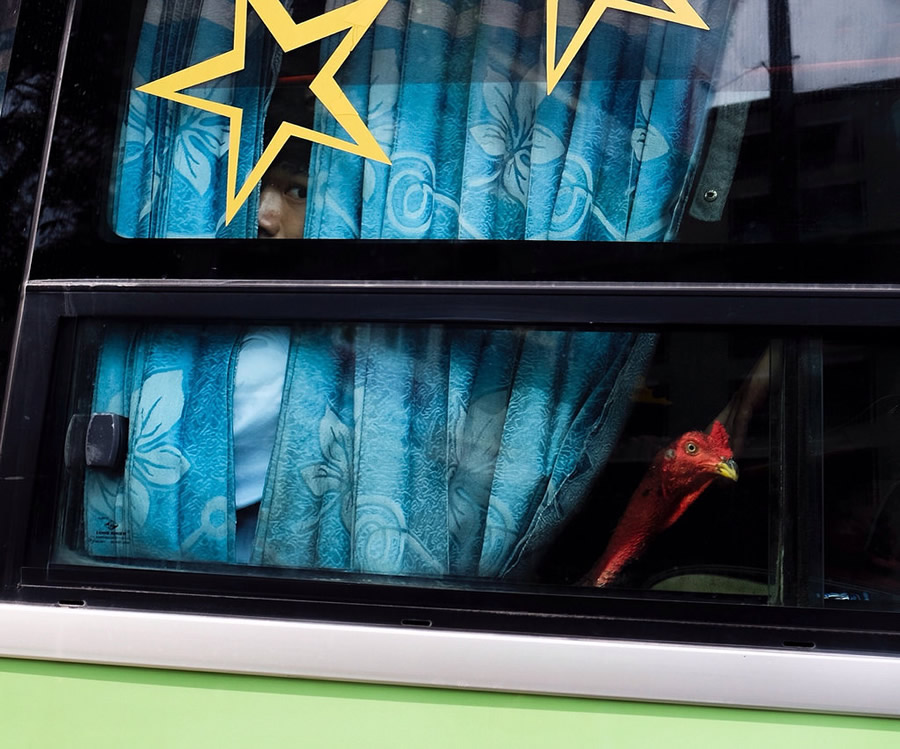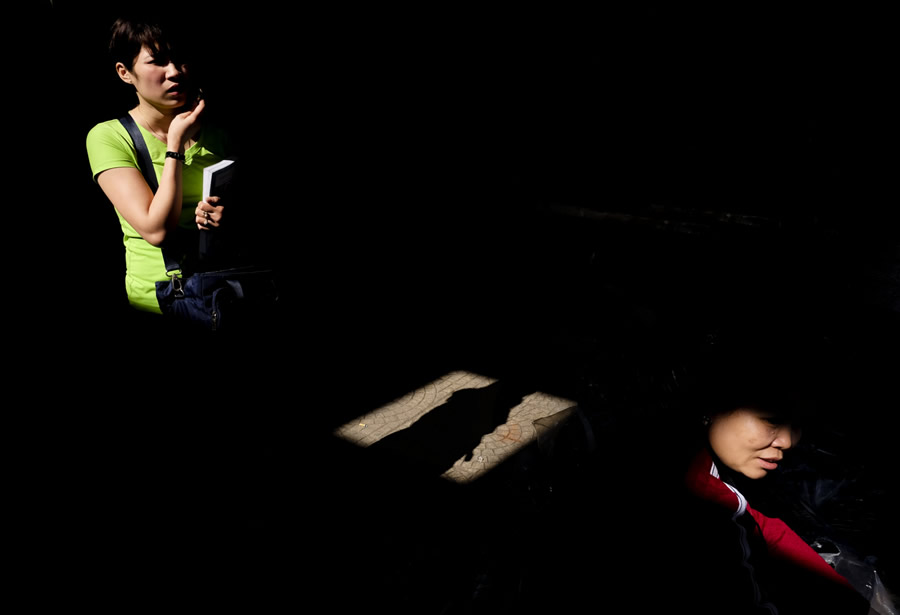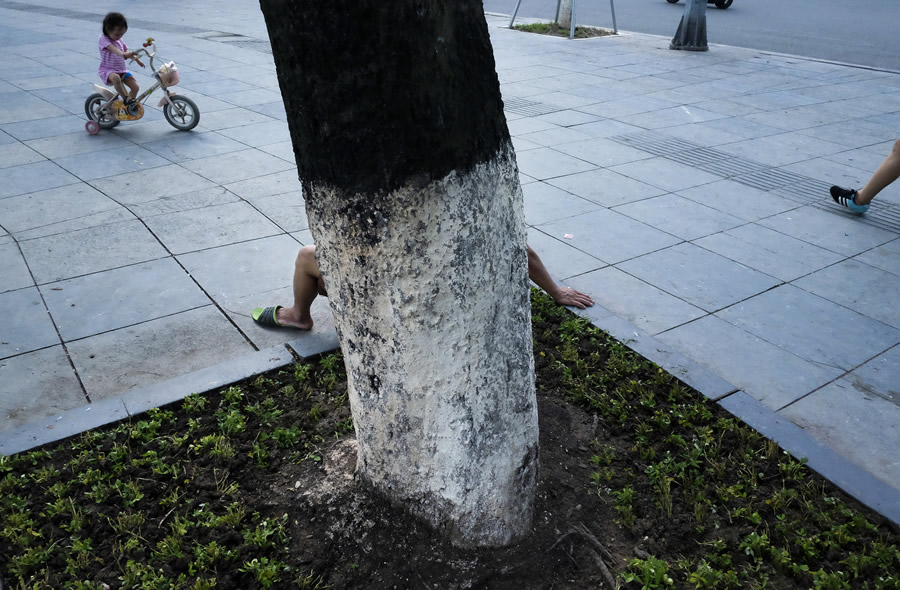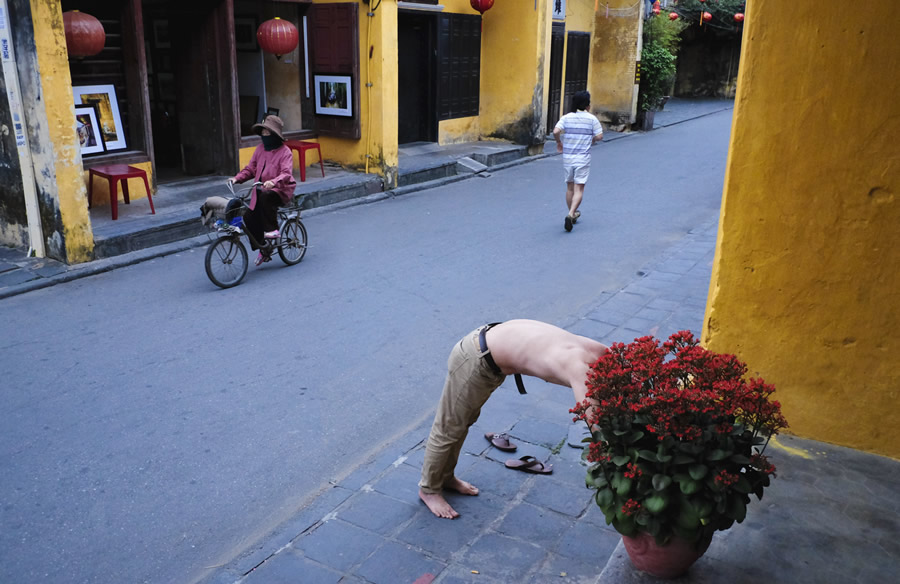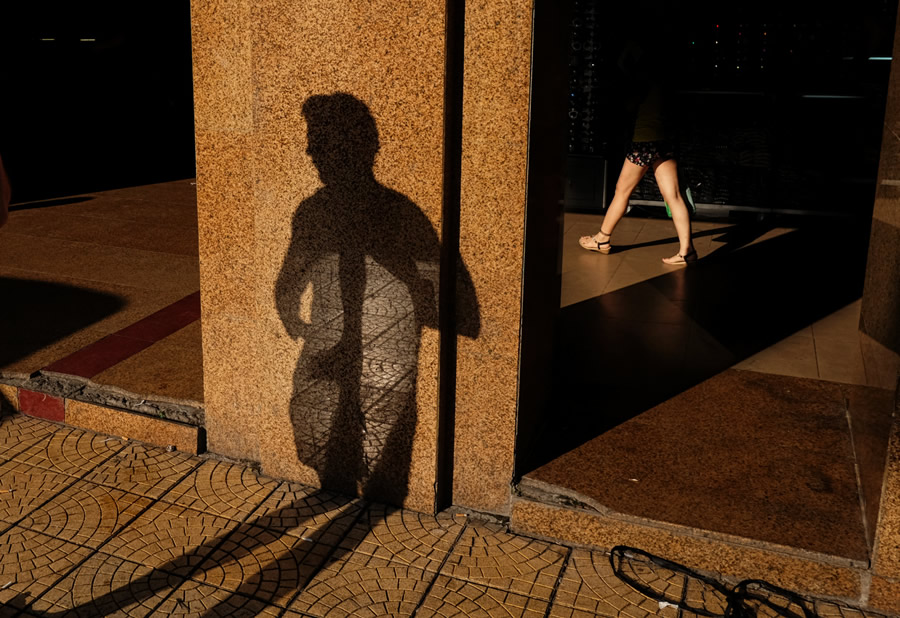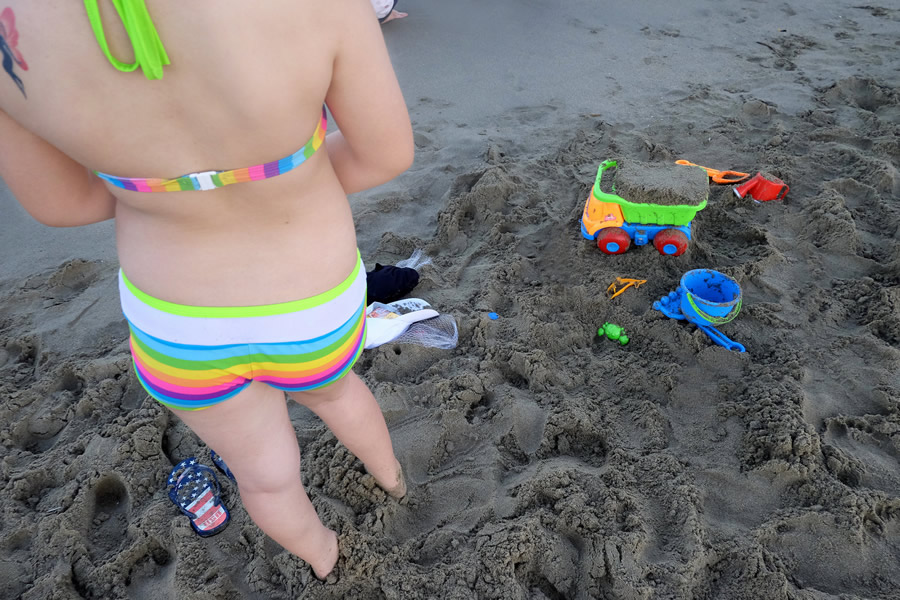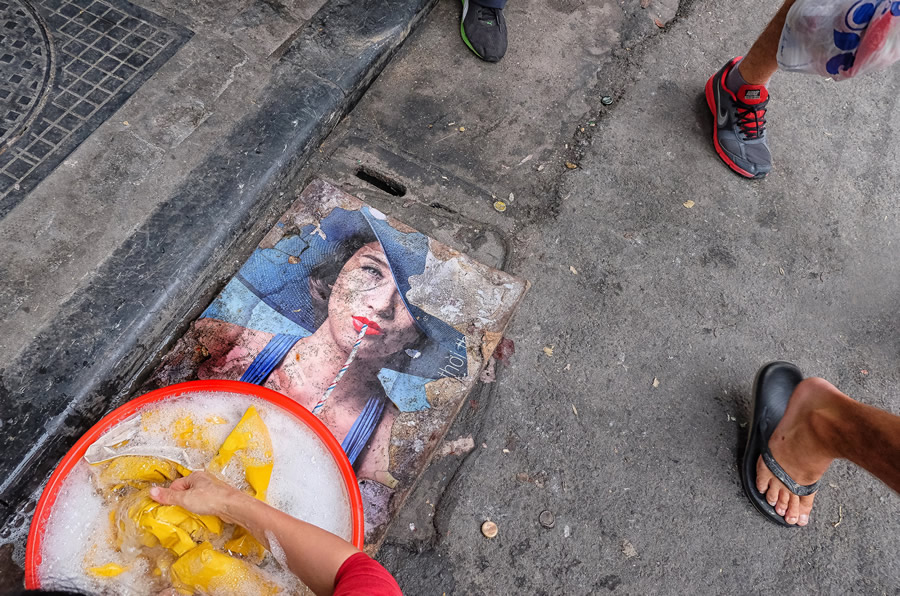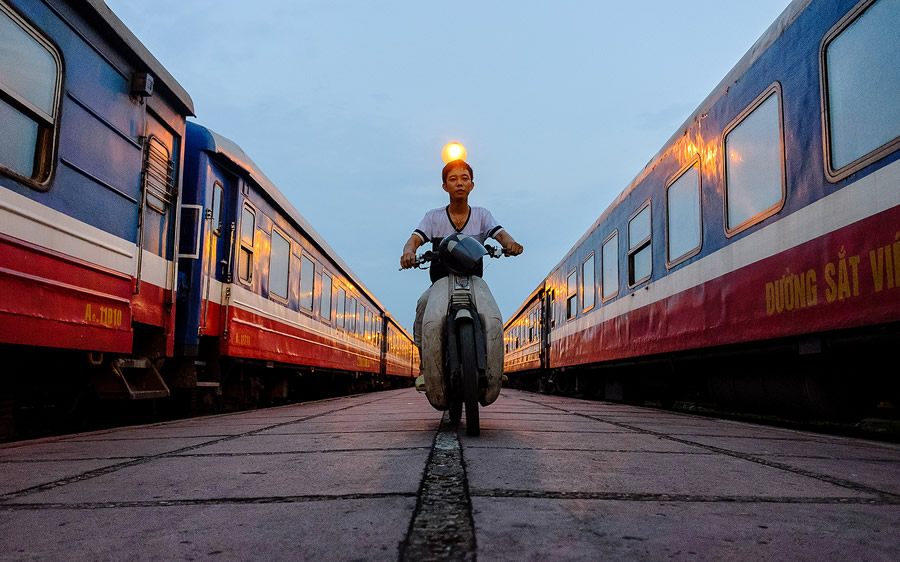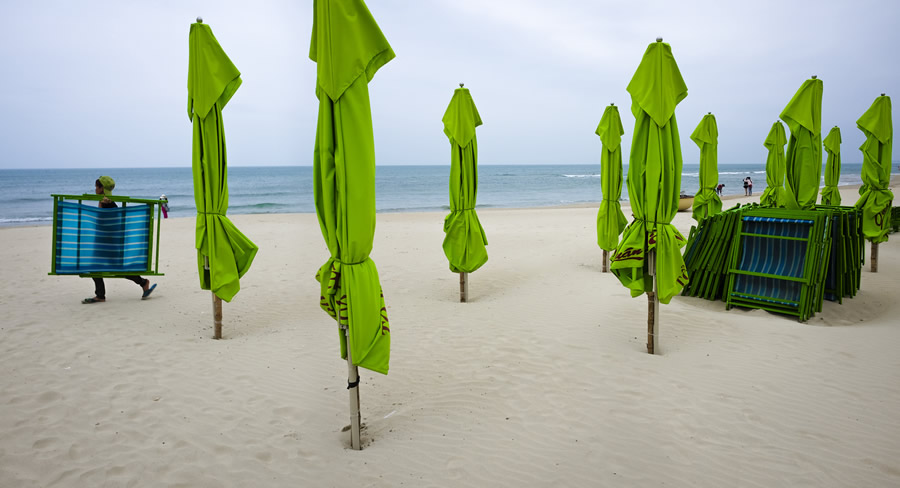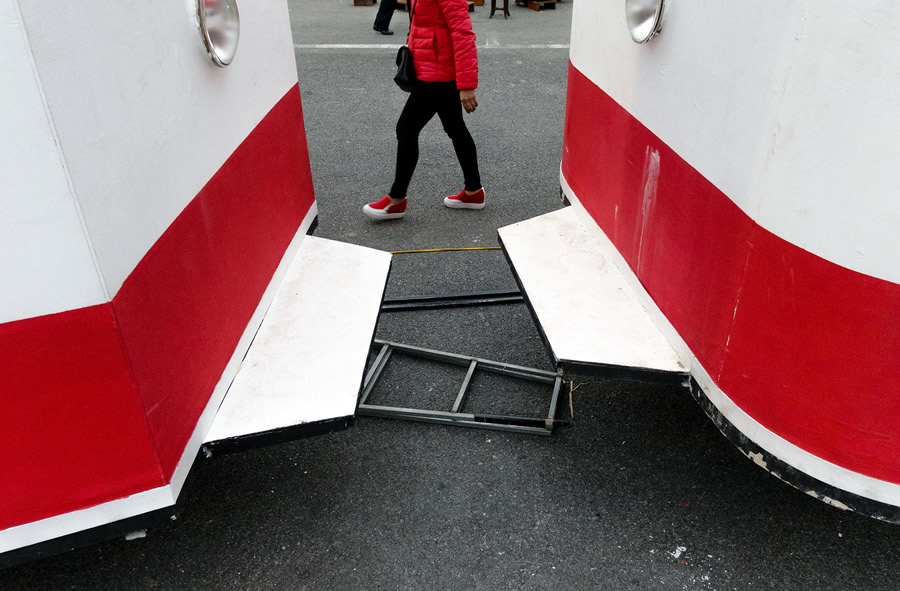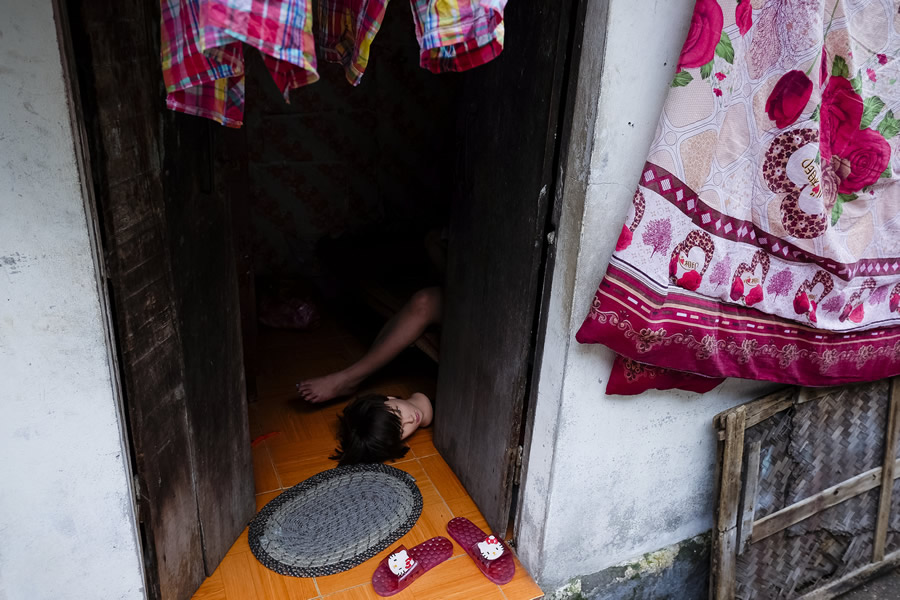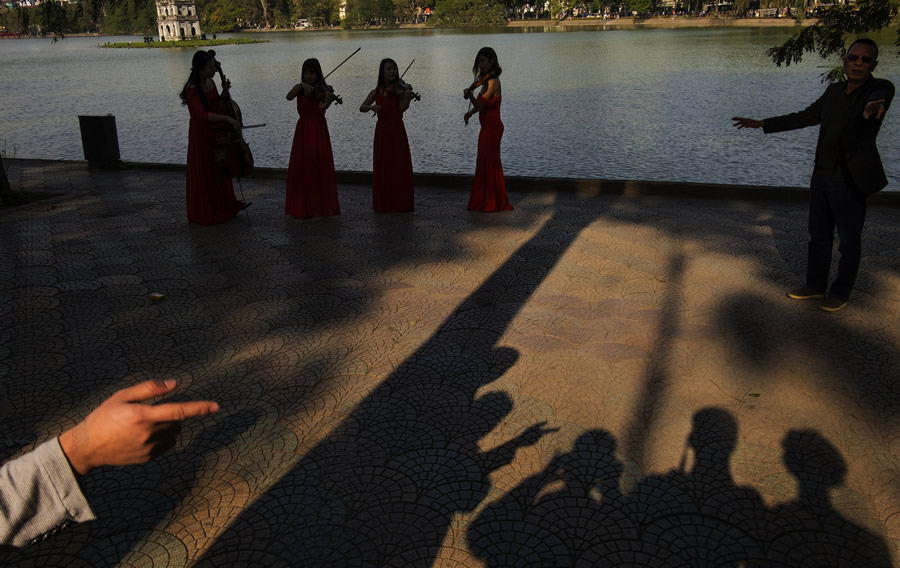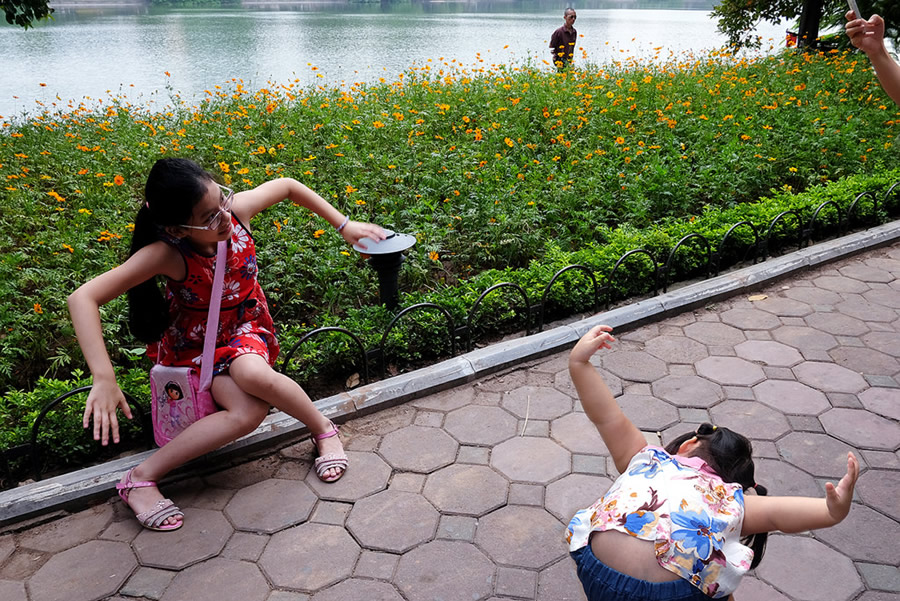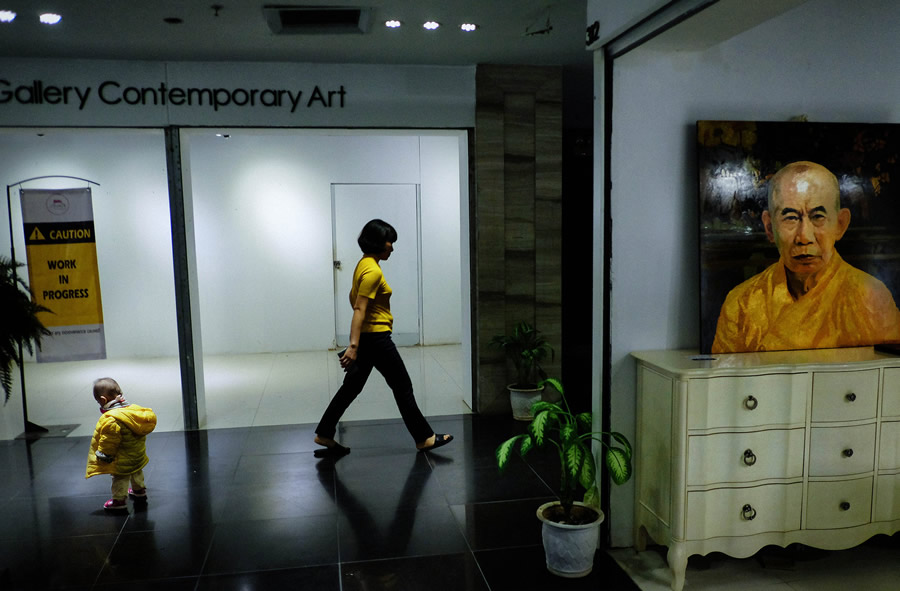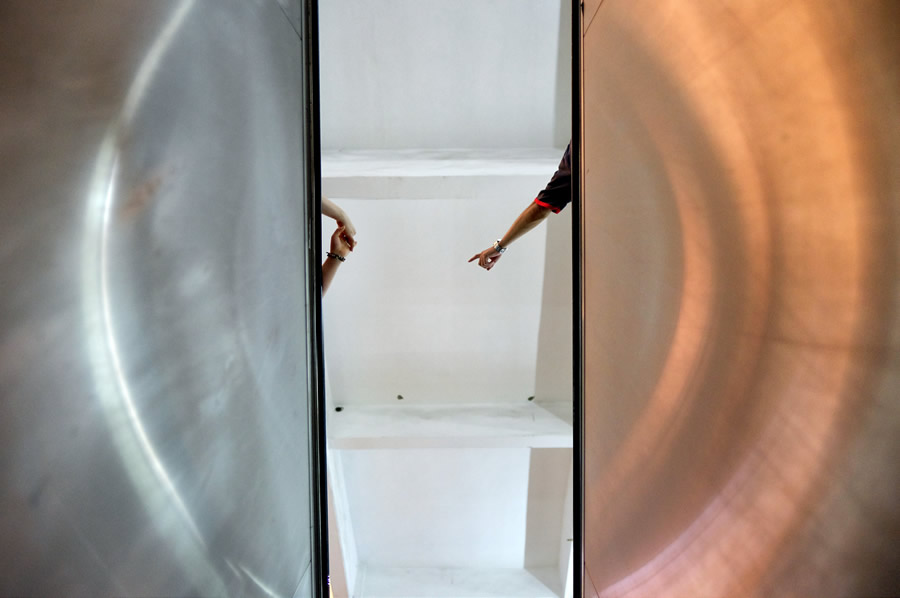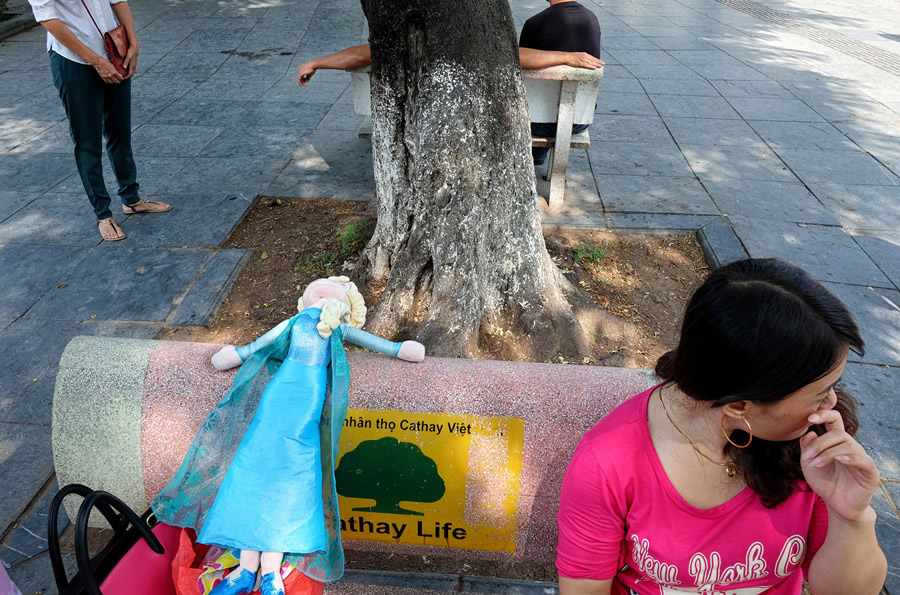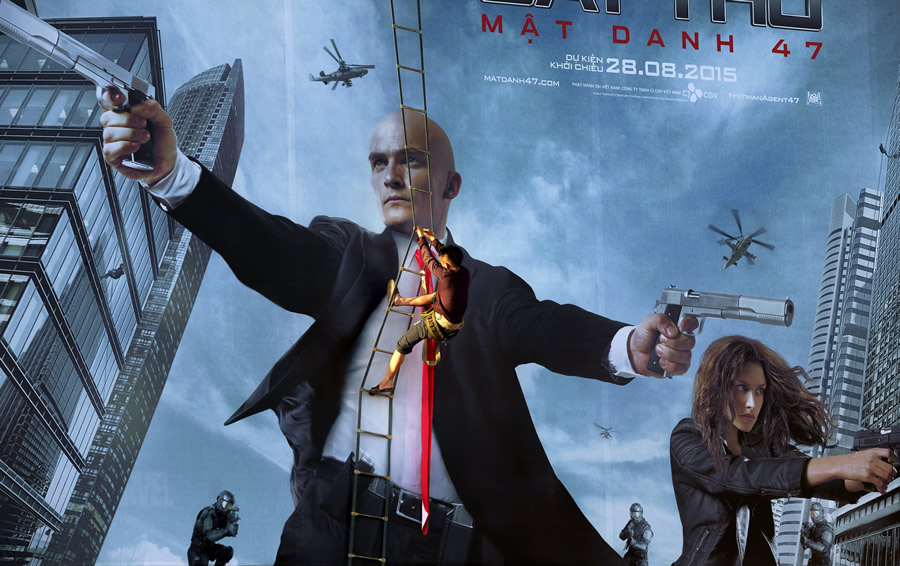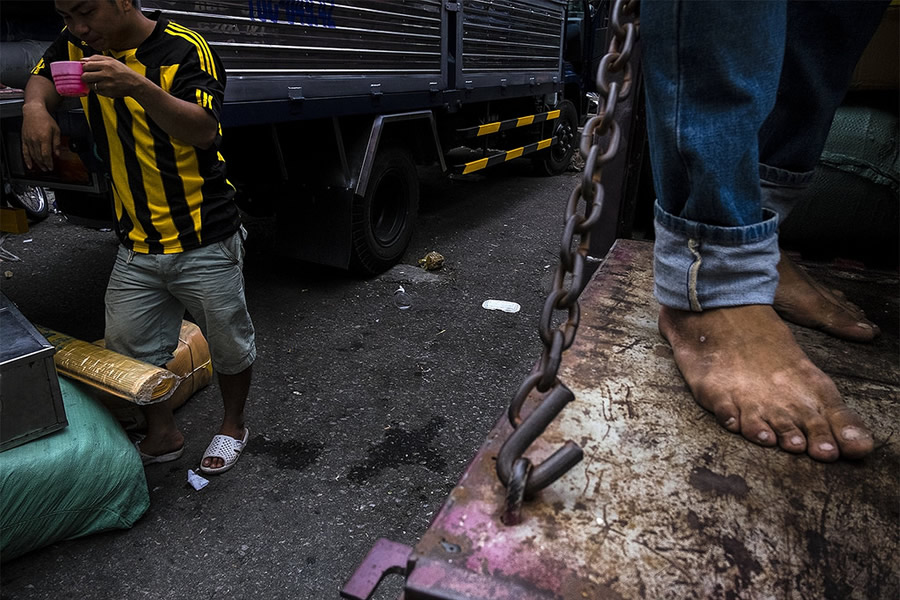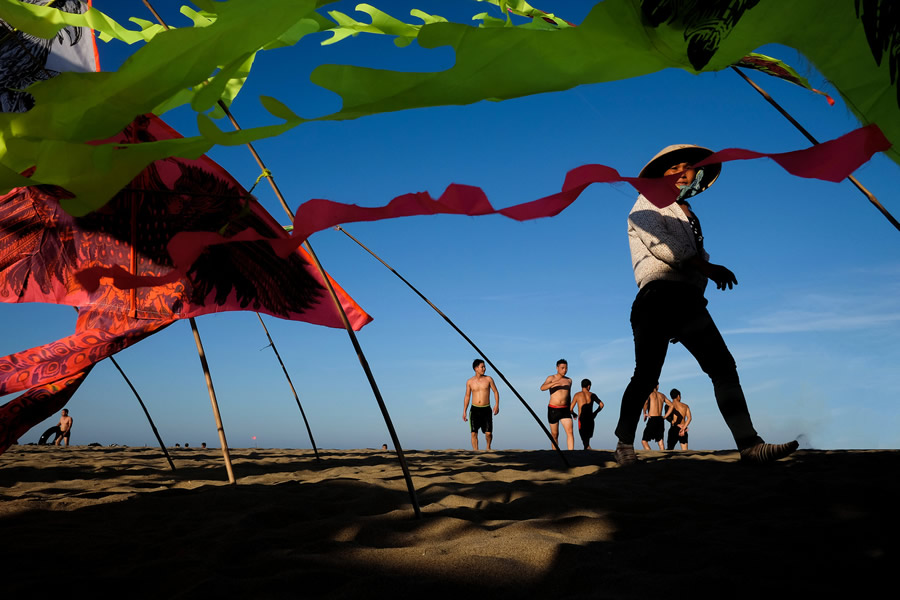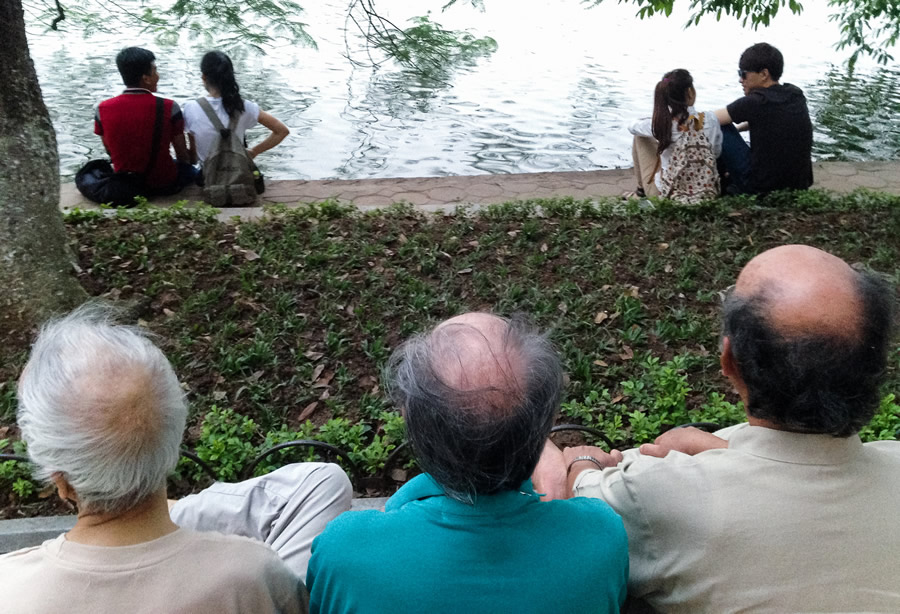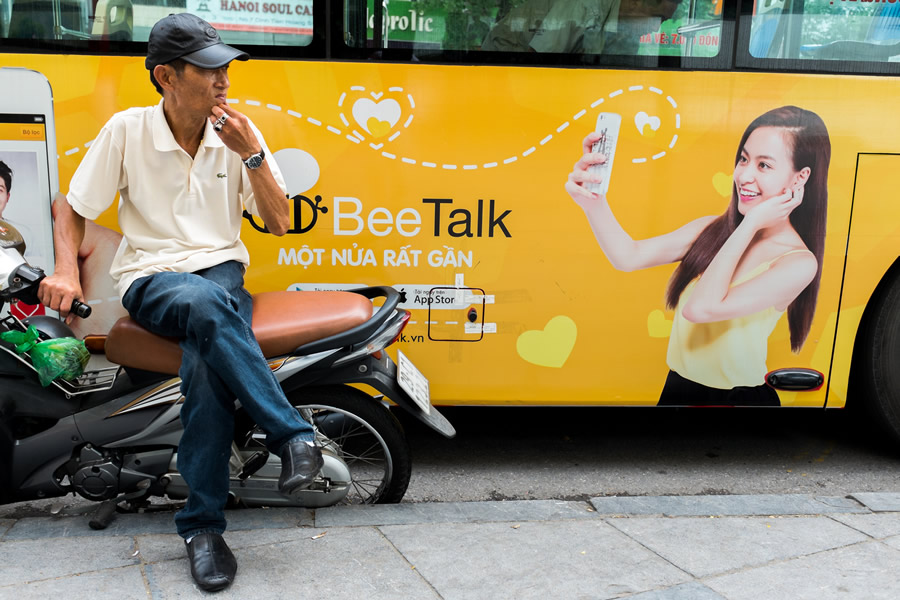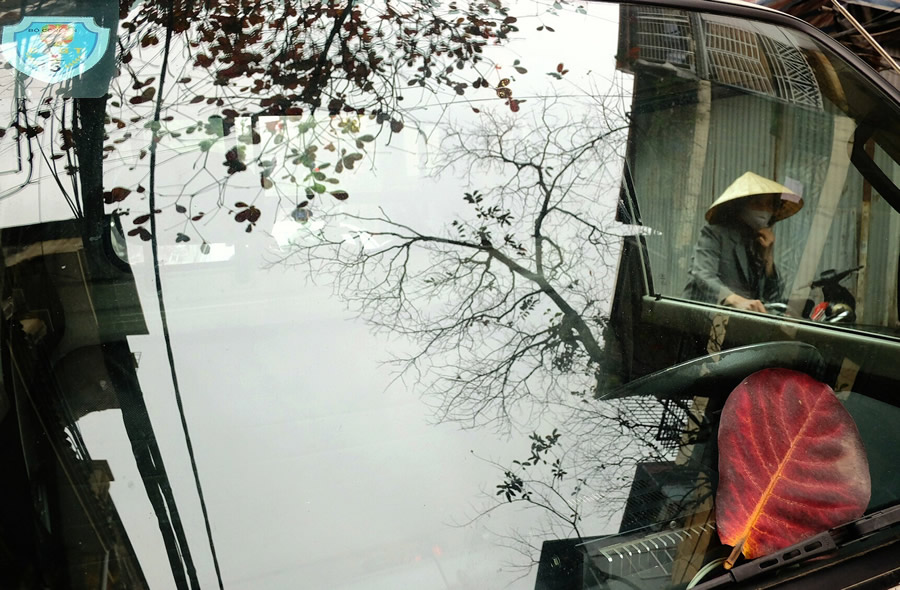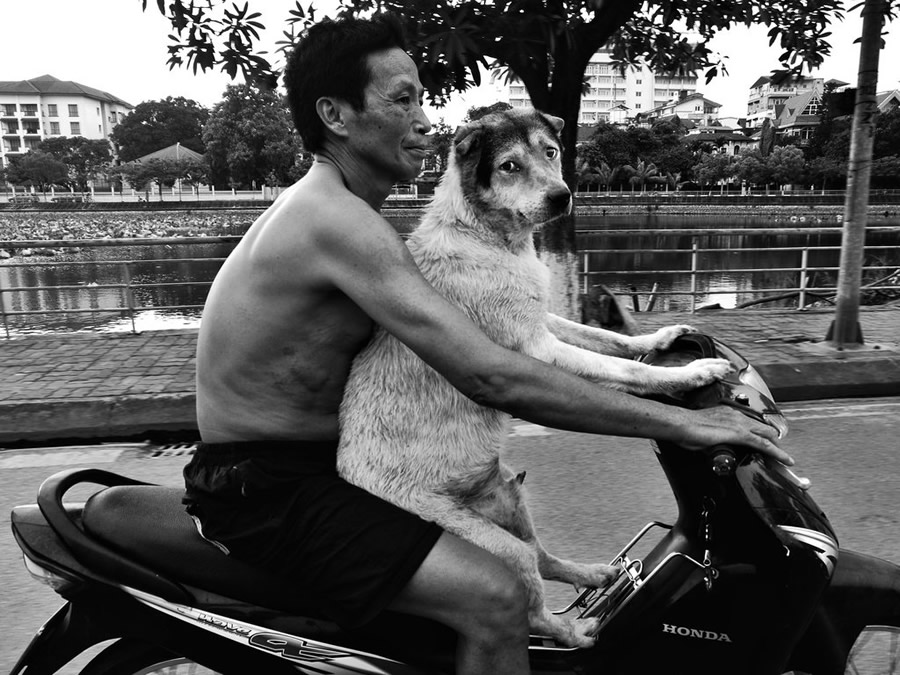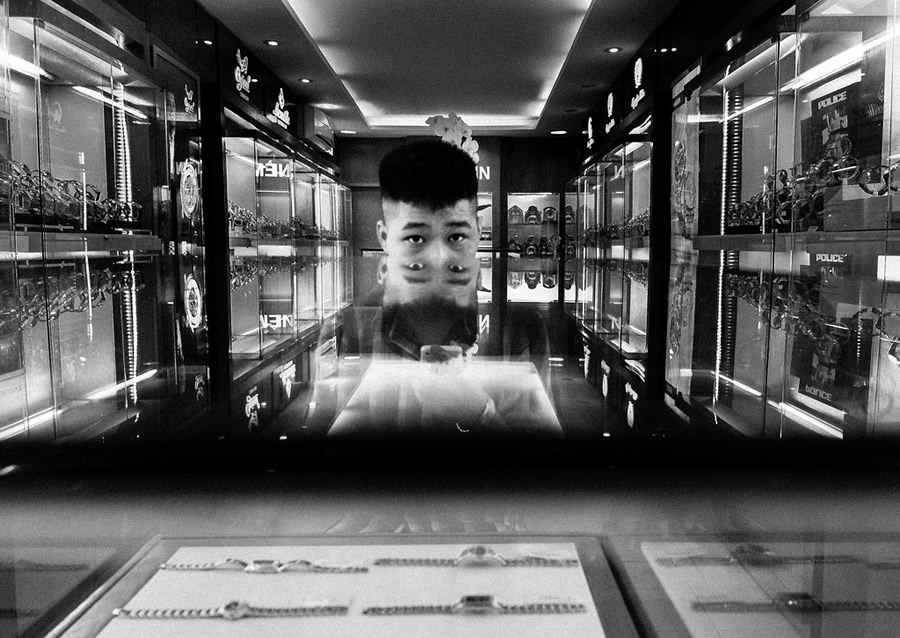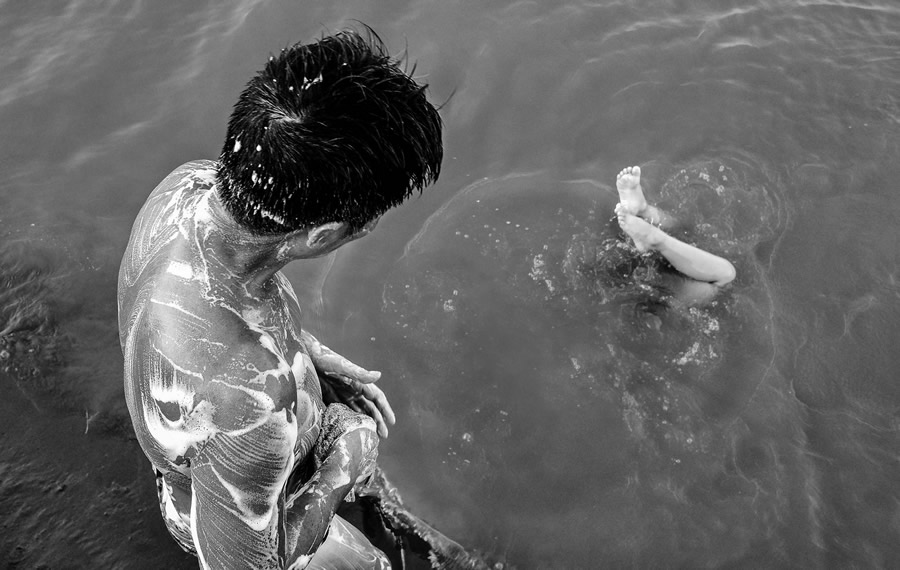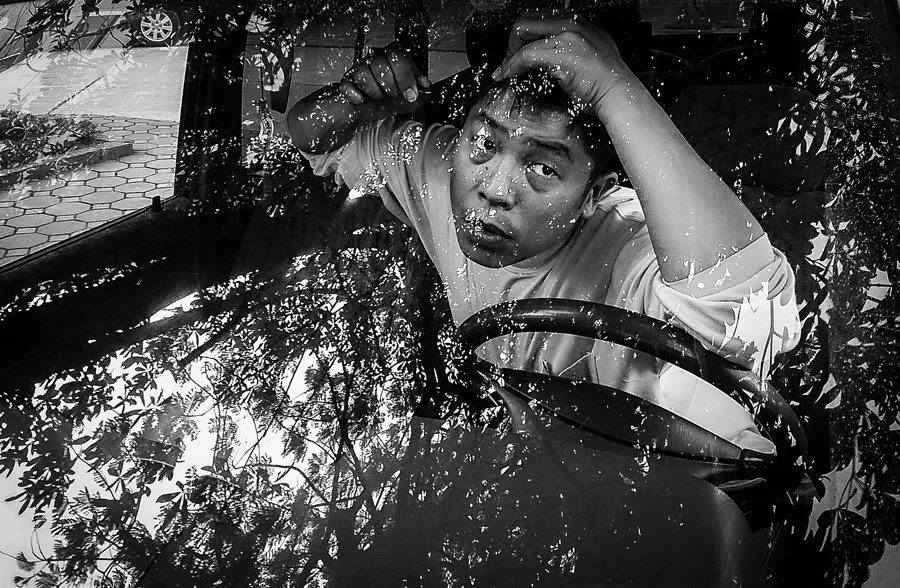 You can find Chu Việt Hà on the Web :
Copyrights:
All the pictures in this post are copyrighted Chu Việt Hà. Their reproduction, even in part, is forbidden without the explicit approval of the rightful owners.